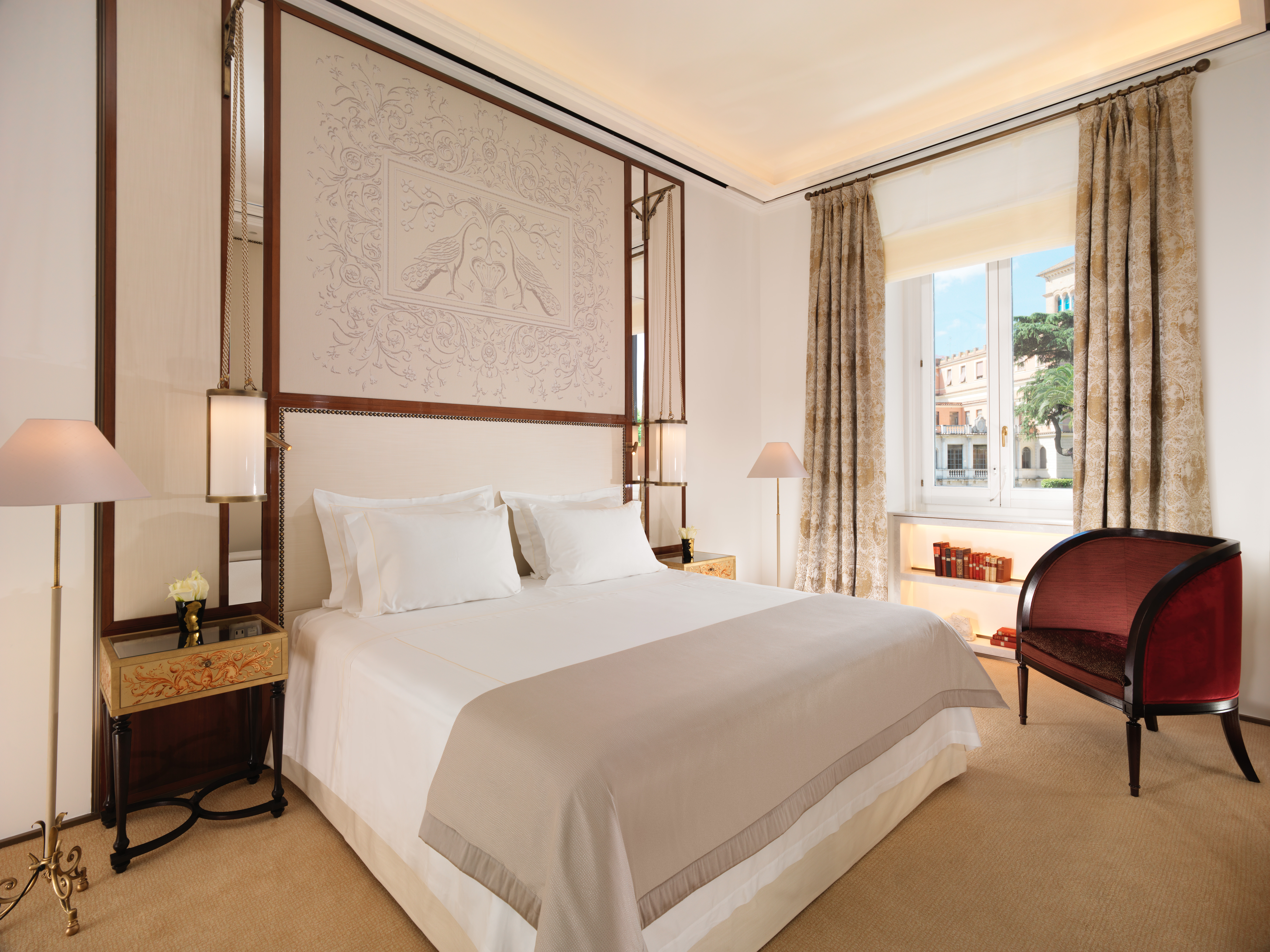 I've been horrifically spoiled over the last few years by Italy's offerings, I tend to stop myself from launching into an adoring monologue during polite conversation because I only realise when eventually I pause for breath that my impassioned speech of praise has lasted about as long as the Roman Empire. The final piece of the jigsaw puzzle for me was Rome. I had been fortunate enough to visit Milan several times, Venice, Naples, Florence, Palermo, Romagna, the list abounds. However, Rome was unchartered territory and I had held back for a good reason – after all, 'The Eternal City' isn't going anywhere so no harm in saving the best 'til last. Despite being a place of such evident grandeur and luxury Rome doesn't have that many luxury hotels on its roster despite being a capital city which means that the bar is set even higher for those fancy few.
Hotel Eden is one of these few, and has been for time immemorial. It has been welcoming locals and international movers and shakers alike since the late 1800's, but most significantly of all Hotel Eden underwent an across-the-board revamp culminating in its grand re-unveiling in April 2017. Bruno Moinard, French architect and master designer, was appointed to lead the charge in the revamp for all of the hotel's palatial rooms and its communal areas (reception, bar etc) whilst Jouin & Manku were tasked with the spa and the two rooftop restaurants. There was a specific method in this split as it was imperative that the spa and restaurants retained a distinct feel from the rest of the hotel, whilst of course staying in perfect aesthetic harmony.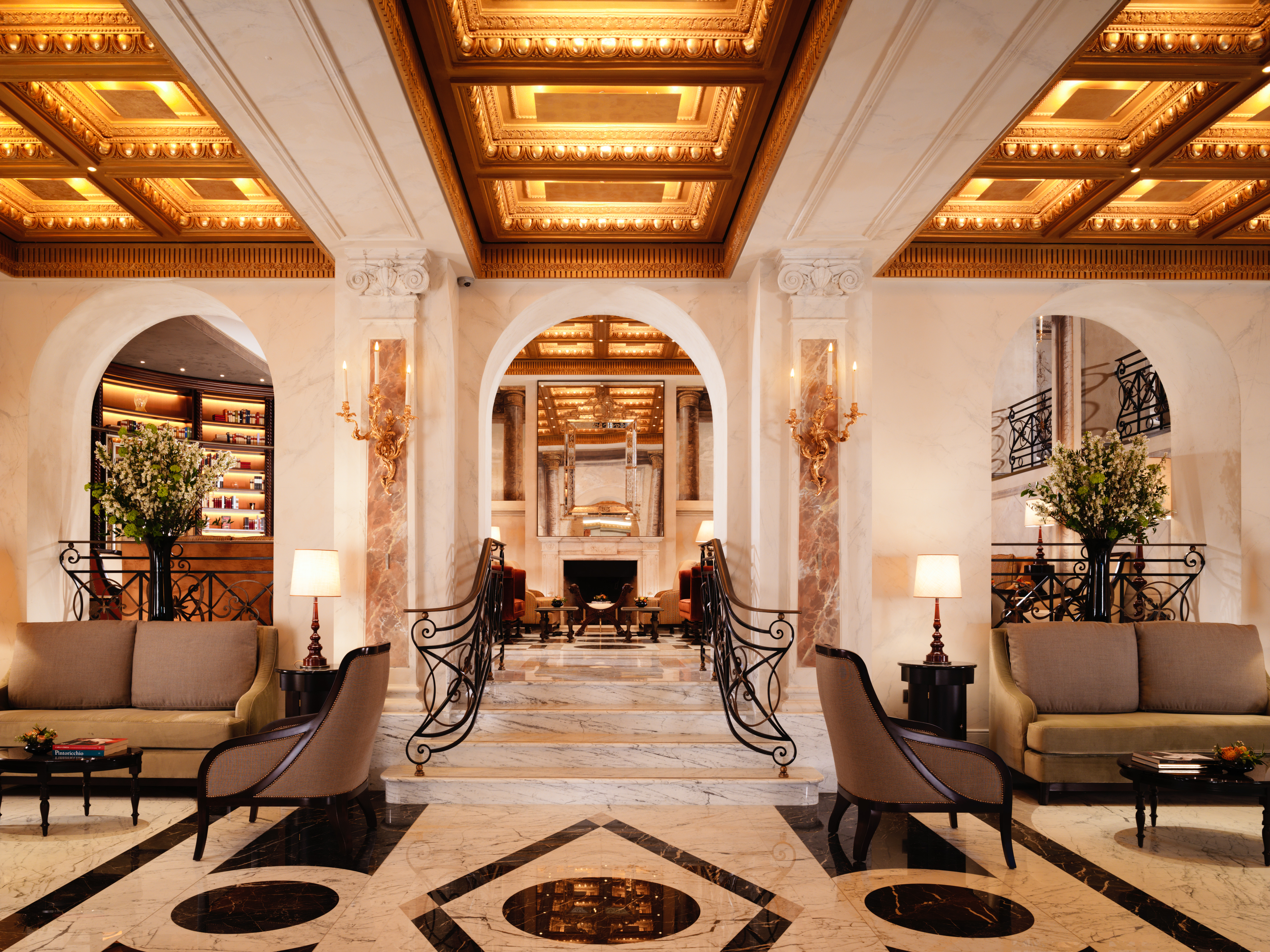 In terms of location Hotel Eden is conveniently placed at the edge of both the Gardens of Lucullus, overlooking the Spanish Steps, and the centro storico below. It's a short walk from pretty much everything, but feels like an oasis of peace the moment you step up onto Via Ludovisi, the street on which the hotel is situated. Whilst convenience is of course an important consideration, frankly that is is much less of a feature in comparison to the sublime views from the hotel rooftop bar, restaurant and south facing rooms (particularly along the 5th floor, whereby the rooms have the added benefit of wrought iron balconies). Rome stretches out in front of you, so sublime that it might be mistaken for a beautiful Italian mirage, an easy mistake to make between the fourth or fifth chilled prosecco.
Originally Hotel Eden had boasted 121 rooms or suites, this was reduced down to 98 in the refurbishment. This was with the specific intention of providing more space for the guests to flex out into and enjoy and the rooms truly benefit from this choice – feeling airy, spacious and blissfully luxurious. Moinard's magnum opus are the Hotel Eden rooms, they make use of beautiful Italian craftsmanship from across Italy with no expense spared and attention to detail in every brushstroke; curtains from Venice, hand stitched headboards from Milan and the slightly more mainstream (but salubrious nonetheless) Bang & Olufsen flat screens. Moinard's inspiration behind the bathrooms is the classical Roman Bathhouse, think less Horrible Histories and more Marc Anthony and Cleopatra. Majestic white marble his and hers sinks, white gold adorned vanity dressers and, but of course, Bottega Veneta toiletries. I did note, whilst chiselling the dust of the Colosseum from betwixt my talons, that the walk-in rain shower is significantly larger than my entire bathroom back in London, a thought which made my ablutions feel even more regal.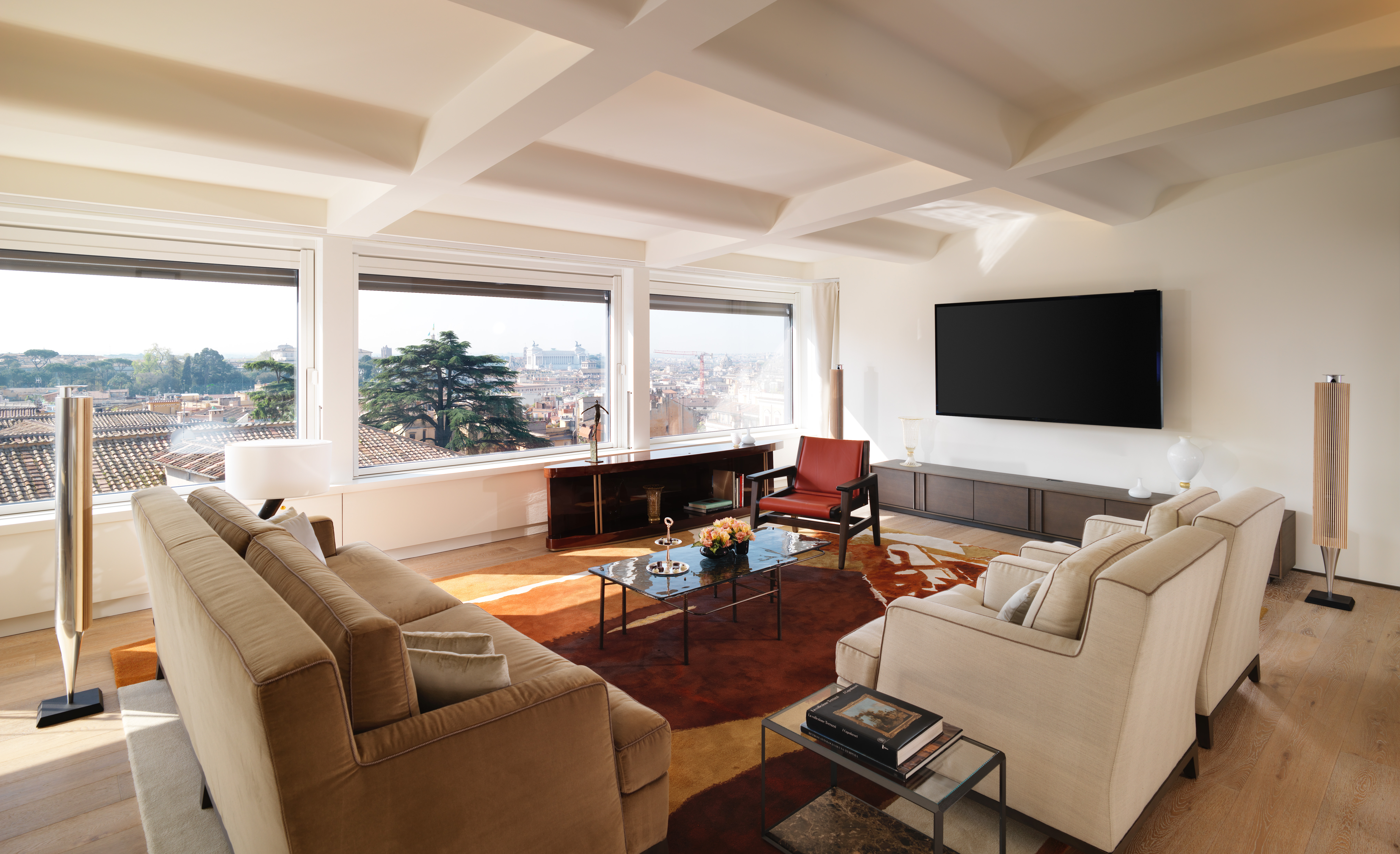 Take a trip up to the top floor and you'll discover the work of Jouin & Manku. As I mentioned earlier, it was seen as being of the utmost importance that the restaurants and spa should have a distinct feel from the rest of the hotel – avoiding a homogenous mass and instead creating new experiences separate from the rest of the hotel. It was made very clear to me that whilst designing an opulent place with a fabulous panoramic view for guests from across the globe to rest their weary bones was of course of fundamental importance, Hotel Eden was, and is, a place for Romans to meet, eat and generally enjoy themselves in that balance of perfectly posed bella figura and reckless abandon that only Italians have truly mastered. There are two seperate restaurants on the 6th floor, both master-minded by the Michelin Star wielding Fabio Ciervo, a man who when I met him gave off an unmistakable and unshakable fixation with excellence in his cooking.
Il Giardino restaurant and bar is the marginally more informal of the two, Jouin & Manku's vision was to create a an organic and boscage feeling, a vision which was successfully realized. Both restaurants have the spectacular view, Il Giardino has a section of seating which is totally al fresco, but the windows along the sides of both restaurants are ingeniously fitted so that they can be opened completely which really adds to the airy, relaxed feeling. The menu revolves around classic Italian dishes with drool educing sea-bass, light tuna or beef tartares and iconic pizza and pasta offerings. The veal Milanese is particularly sumptuous, though I suspect that may cause a few dubious Roman eyebrows to raise in the spirit of healthy regional competition.
On the other side La Terrazza, which was awarded a Michelin Star in November 2017, is a sleek and glamorous alternative. Here the menu revolves more around fine dining and tasting menus, all from Fabio Ciervo's divine back catalogue. Particularly notable is the 'Rome My Way' option paired with the sommelier's wine selection which includes Mediterranean squid broth and cod fillet. Up in the kitchen, which he designed entirely himself for optimum use, Fabio leaned against a counter taking a breather for what I felt was probably the first and only moment of respite for the day, and explained to me, sparing no detail, that he felt that dishes could always be improved upon and so as a result his style was eternally evolving in the pursuit of new gastronic heights.
Hotel Eden is every bit as good as it sounds. Whether you're relaxing in the library when the head barman opens a section of book shelf to reveal a hidden cocktail bar, or drawing back the hand made Venetian curtains for the first time to reveal the astounding view over the Italian capital, a fresh and unutterably opulent surprise is never far away. However, whilst exceptional service and extravagance lies in wait at every turn I would hasten to encourage each and every guest just to take a minute out on the roof terrace, chilled glass of something potentially in one hand, and really drink in a one in a million place.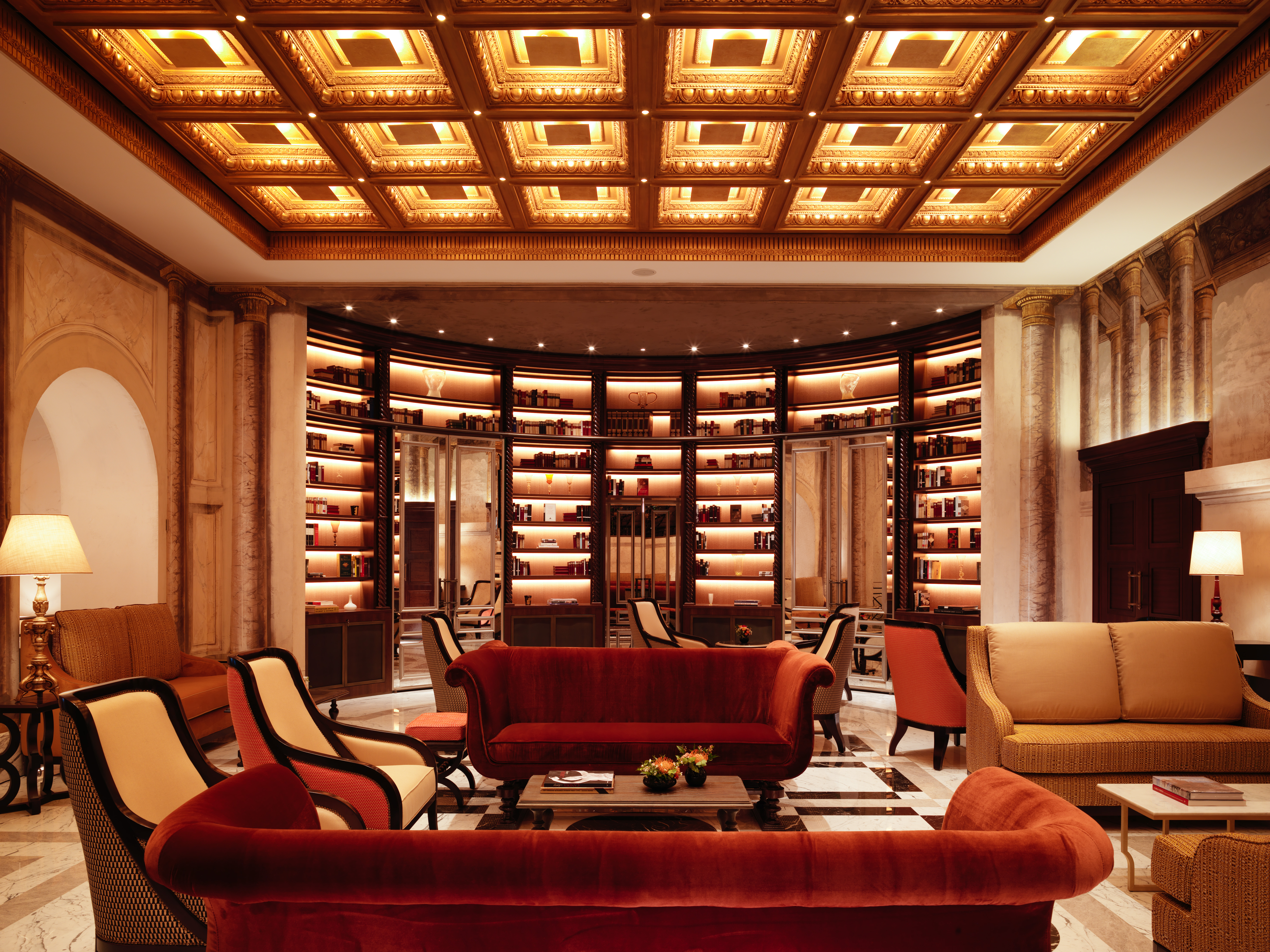 Hotel Eden
dorchestercollection.com/en/rome/hotel-eden/
Via Ludovisi, 49, 00187 Roma RM, Italy