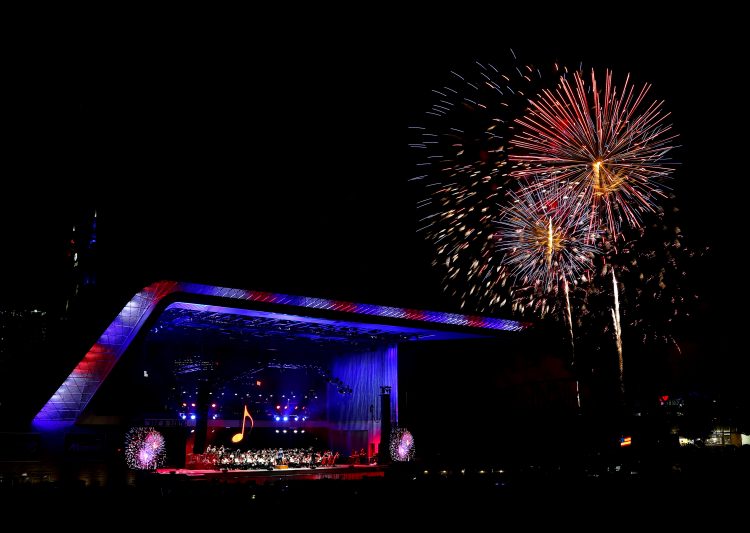 Approaching the city at dusk I am welcomed by an amber sunset that seeps between the skyline, a silhouette of the developing city. As Nashville draws nearer and taller, I am overwhelmed by how much it pays homage to its own story. It is a place that ensures it still remains a country music pilgrimage.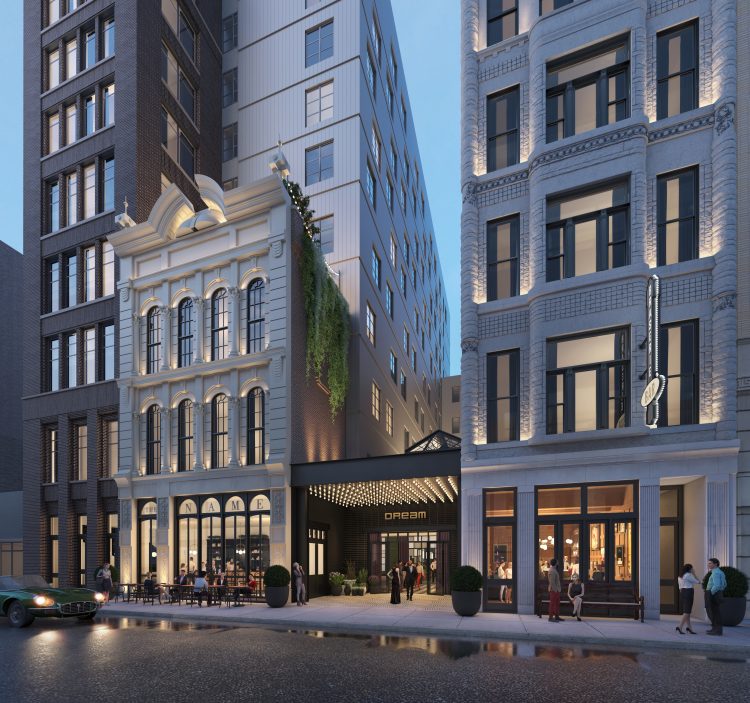 Dream Hotel
To offer a sense of how rich and vibrant this music city is, you have to unpack Nashville's multifaceted community. Nashville to a musician or even to someone just visiting, is an invitation into what feels like a household welcoming a guest with a home cooked meal and a soft pillow to rest your head on at night. A reservation at Dream Hotel and an Old Fashioned on the rocks upon my arrival is where it all begins.
Boasting 168 art deco-inspired rooms with high ceilings, this urban retreat offers guests lofty ceilings and a colourful palette of deep crimson and blue jewel-toned interiors. Dream has been reimagined to bring together two historic landmarked buildings steeped in a rich and colorful heritage, maintaining the celebrated history of Printer's Alley.
Situated on 4th Avenue North, the hotel is a short walk from the core, conveniently located near the Country Music Hall of Fame and Museum, Ryman Auditorium, the Frist Art Museum, Bridgestone Arena, Nissan Stadium, and the Broadway strip to name but a few. With it also being just a short 15-minute drive from Nashville International Airport, Dream Nashville is suitably located in the best part of town.
The rumble of Broadway is something no one can really prepare you for. Music and the sound of dancing and drinking punters resonate along the strip, each venue playing as loud as possible to entice passers by and distract from the competition of other brightly lit bars. As Dream sits only a couple of blocks away from the main strip, it strikes a comfortable balance of being near enough to the action, but not too near that it would disturb your stay.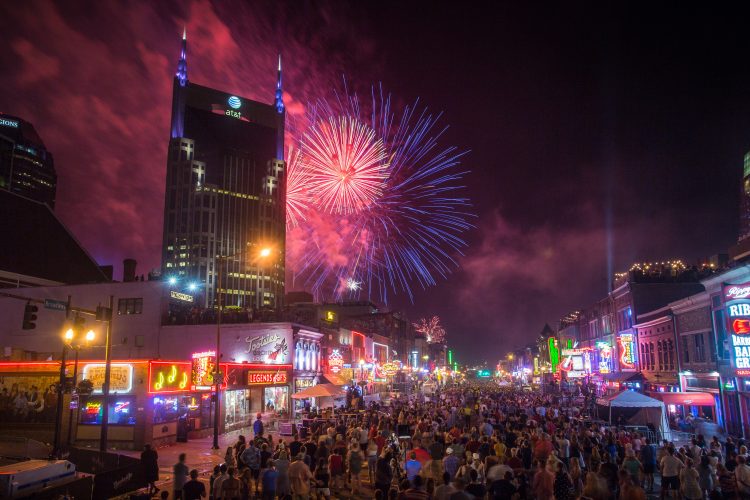 Music City
With a roll-call of industry legends being discovered in Nashville and an ever evolving culinary scene, Nashville has a lot of Southern charm to offer. It's sense of community is unparalleled, a supportive and creative place that holds unity high on its list of priorities. There is an honour code here, people treat you kindly and fairly and you reciprocate. This is the same for those looking to make it in the industry. Locals come out in force to support the musicians performing in each and every bar in the city. Creating music in Nashville is a way of preserving the craft.
A visit to Studio B, where the likes of Elvis famously recorded Are You Lonesome Tonight in the complete darkness and Dolly Parton recorded her Top 5 country hit Coat Of Many Colors, will take you back in a time warp and open your eyes to 20th Century music production. It is mind blowing to comprehend that 35,000 songs were brought to life within the walls of Studio B.
Celebrating another one of Nashville's traditions, the Bluebird is famed for showcasing the performances of four songwriters seated in the center of the room in the round. The Bluebird's reputation as a listening room for immersive entertainment originates from the class acts who have played here. There is something almost lucky about singing here, as stars like Taylor Swift and Billie Nelson have graced the round. Many artists have gone on to make waves in the music industry after playing here.
Order yourself a Yazoo beer and enjoy the night. Just make sure you 'Shhh' as the playful tagline tells guests. The no filming and pictures policy means that its an exclusive experience that can only be enjoyed in the moment. The in the round format works by bringing together both up-and-coming songwriters as well as established songwriters.
As songwriting is so pure here, many musicians find their way here to establish their identity. It is both a place of tough love and acceptance. Those seeking to pursue their music career can learn in Nashville that storytelling and being a wordsmith is the most important element; there has to be a story. There are 26 letters, 12 notes, and somehow these artists have the power to create a million different songs.
Arnold's Country Kitchen
The question of where to sample Nashville's best meat-and-three restaurant is uncontentious. Lunch at Arnold's Country Kitchen is a no-brainer. The options at this laid-back country diner are all delightfully shareable. A world class meat-and-three opened by Jack and Rose Arnold in Nashville in 1982, is still run by the Arnold family to this day, as son Kahil Arnold serves as the lead cook. The restaurant was also put on the map with its major features on Southern Living, Bon Appetit and as one of the must go locations on Diners, Drive-Ins and Dives. This has meant that come lunch time, customers queue in droves just to get through the door. Load up your order and try the fried chicken, fried catfish, creamed corn, fried okra, collard greens and mac and cheese.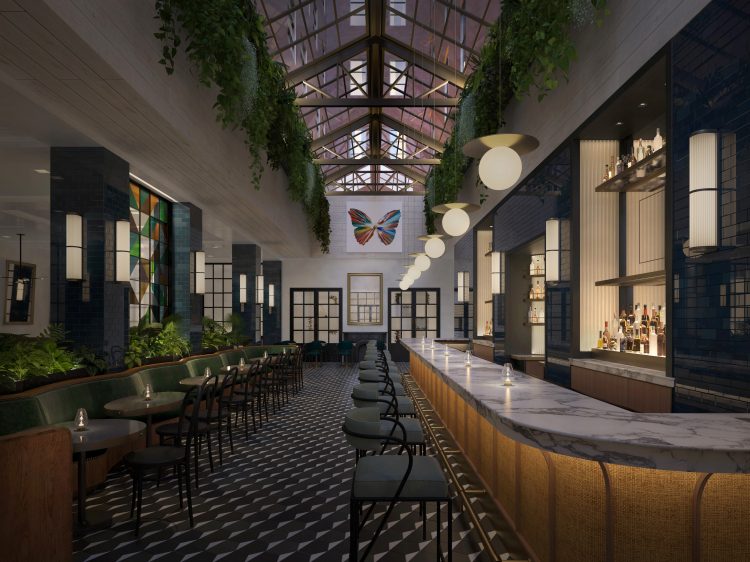 They say that New York is the city that never sleeps, but Nashville is truly the city that never stops singing. People here are hustling hard, trying to turn their musical talents into memorable songs that will top the Billboard charts or earn them a space in the Musicians Hall of Fame. The collaborative, cooperative spirit keeps this town ticking and is something I have rarely witnessed from other cities. The community comes out in force to support its musicians. Music is more than just present here, it is the DNA of the city.
Checking out of the hotel, loading my cases in my ride to the airport and with a new cream brick hat atop my head, I can confirm Nashville really is a 'Party In The USA'.
@visitmusiccity
British Airways flies from London to Nashville from £498 return including taxes/fees/carrier charges.