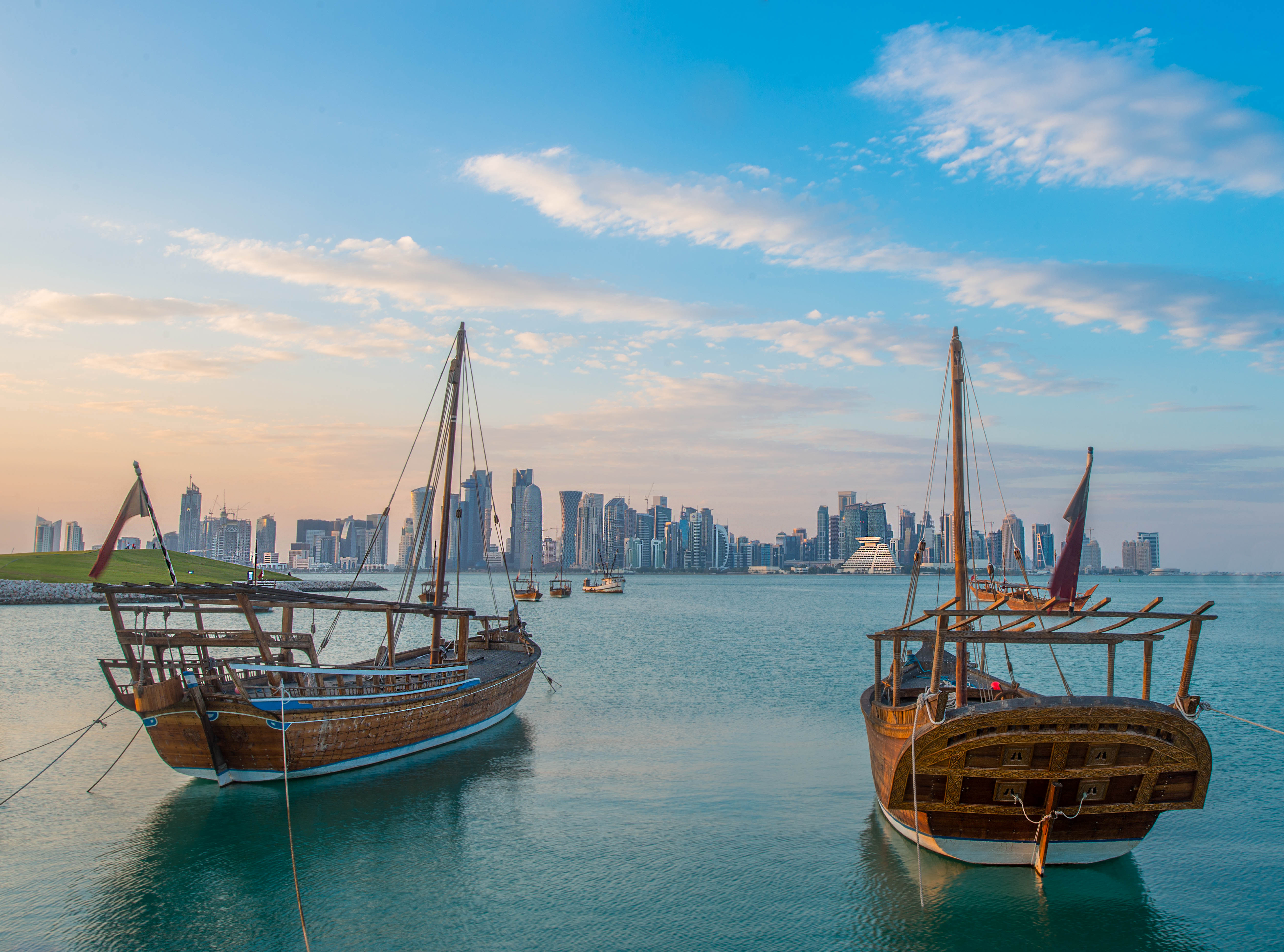 Doha is the beating heart of the small Muslim nation of Qatar, perched on the pristine coast of the Persian Gulf. If you are travelling east to Asia and beyond for winter sunshine, Doha offers a perfect stop over city break in one of the world's richest nations where cultural authenticity meets modernity.

The world's spotlight is on Doha with the FIFA World Cup approaching in November 2022. This World Cup will focus on sustainability and legacy as the competition comes to the Middle East for the first time ever.

Just 15 minutes from the national airport, everything is close by so getting around is easy. Doha is a city that is developing rapidly with world class hotels, famous restaurants, fun activities, plenty of culture and options to suit all budgets. For more information on visiting Qatar go to: www.visitqatar.qa
Doha is simple to explore but having a tour guide made life so much easier. Our experienced, smiley, charming guide Jaylo from Qatar International Adventures gave us a unique insight into the history of Doha and local life. http://qia-qatar.com/

Getting there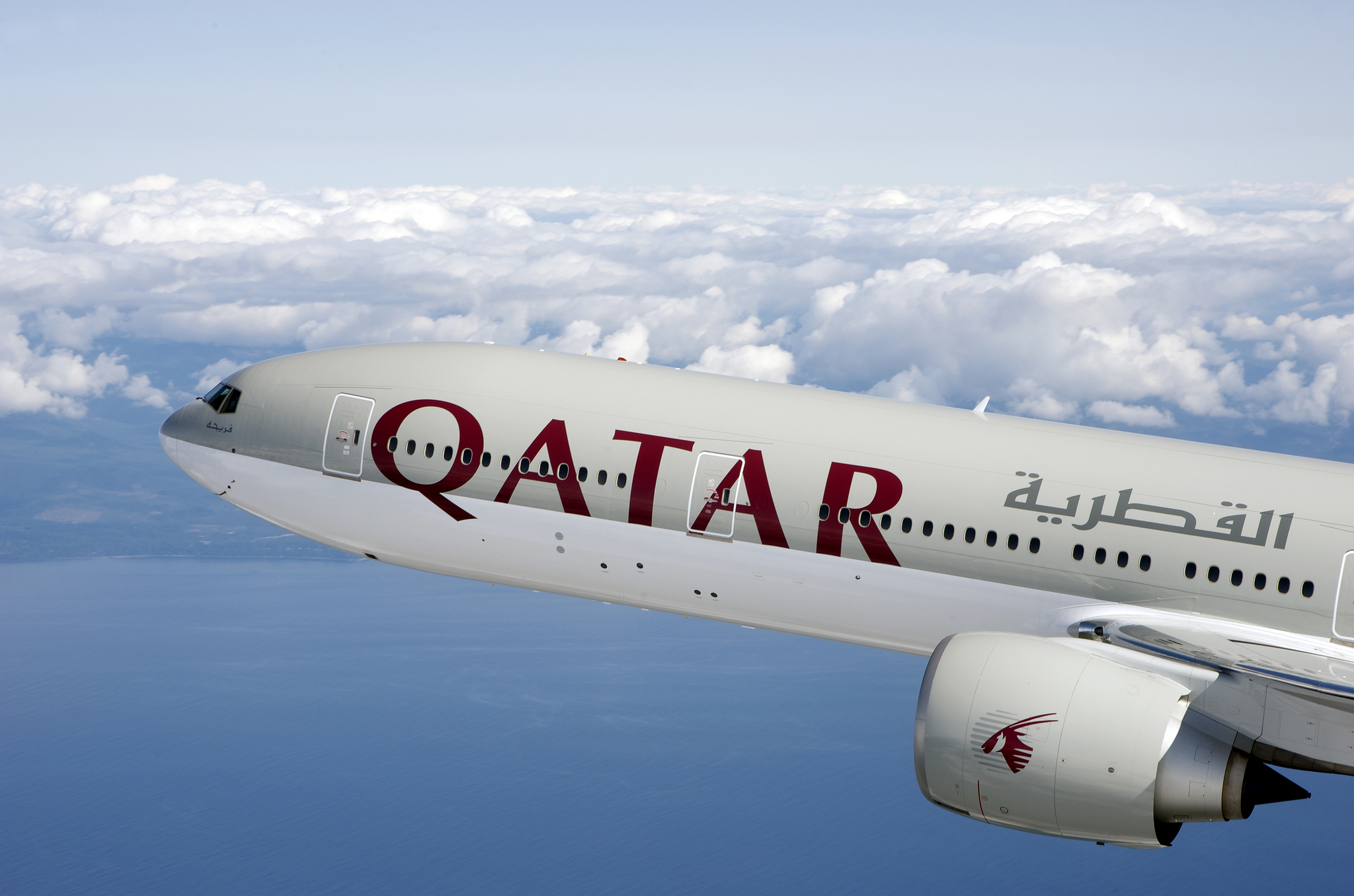 Qatar offers visa-free access to residents and citizens of 80 countries. Multiple award winning Qatar Airways is a great way to travel to Doha and beyond, flying to more than 160 destinations in comfort. As well as having the youngest fleet of planes globally, service is charming and gracious in all cabins. You can also enjoy over 4,000 entertainment options including latest Hollywood films.

With new routes launching all the time, Qatar Airways is one of the fastest growing airlines with a new plane delivered every 10 days. Amazingly, 80% of the world's population is within a 6 hour flight from Doha, making it an ideal place for a leisurely stopover. Qatar Airways flies direct from London Heathrow to Doha (round-trip) from £602 per person six times daily. https://www.qatarairways.com

Friday 1pm – Arrive at Al Najada Doha Hotel by Tivoli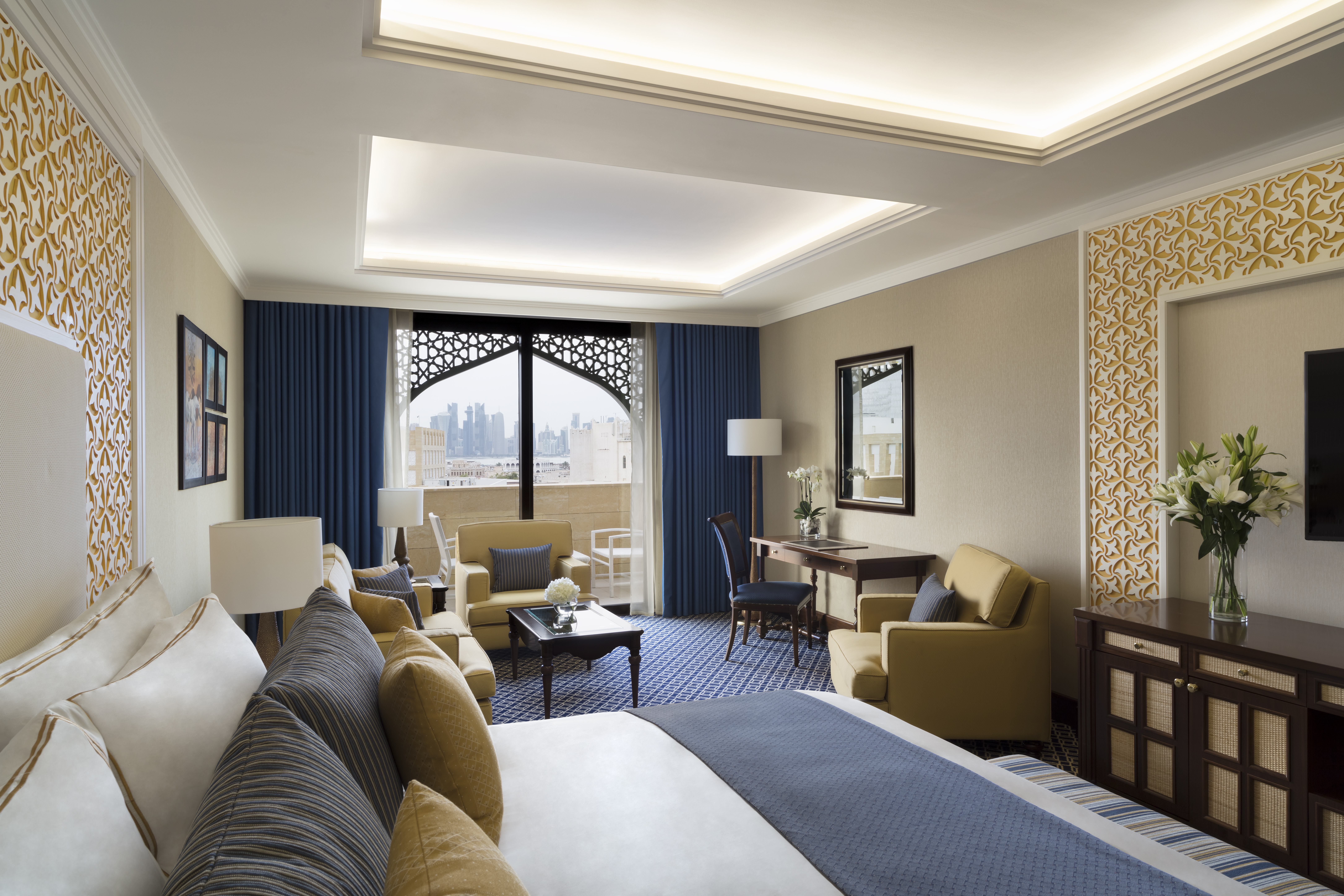 This newly opened five-star property in the old town is ideally located within walking distance to many of Doha's iconic attractions, including Souq Waqif, Museum of Islamic Art and the Corniche. Be sure to check out the pool which catches the morning sun followed by their brand new experimental dessert café. If you're staying for longer, the hotel also has some serviced apartments next door (dogs are allowed!)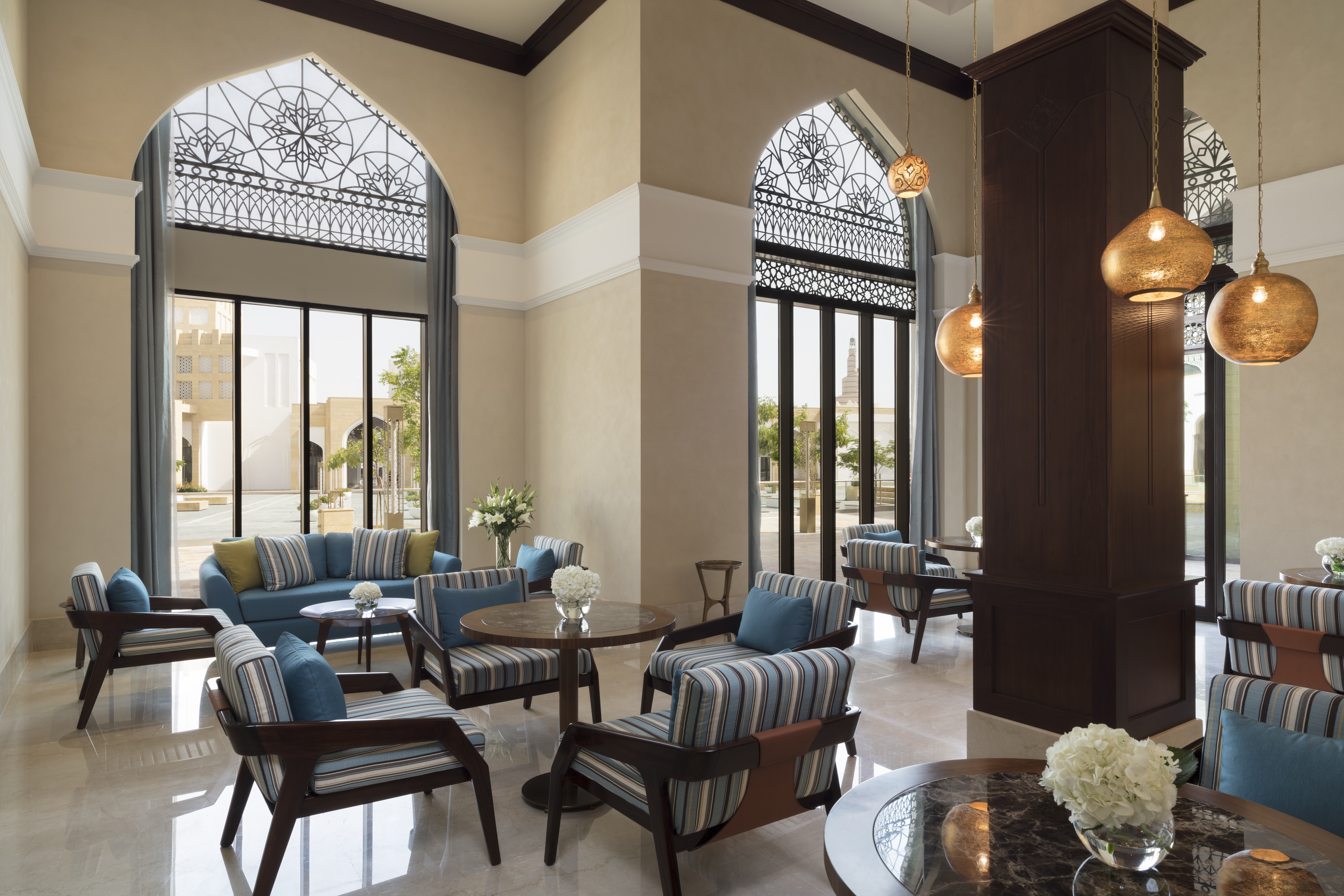 A special opening promotional rate starts from 425 QAR (approx. £94) for a standard room on a room only basis. www.tivolihotels.com/en/al-najada-tivoli

4pm – Katara Cultural Village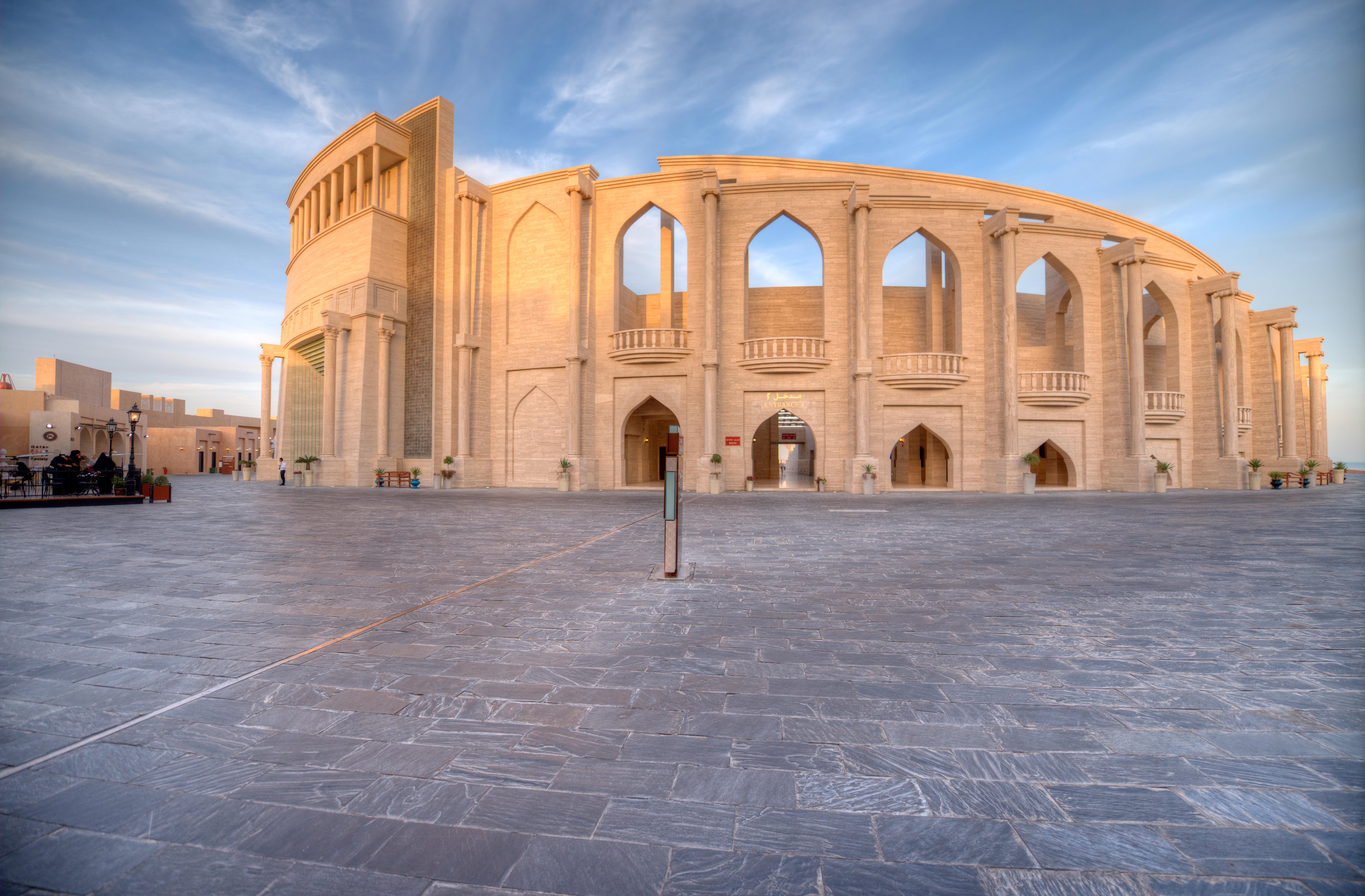 This is a must-visit for anyone with an interest in arts and historic culture. It is home to many art galleries, pop up experiences as well as a fusion of Arab, oriental and retro architecture, a great contrast to buildings in the downtown area.

7pm – Exploring Souq Waqif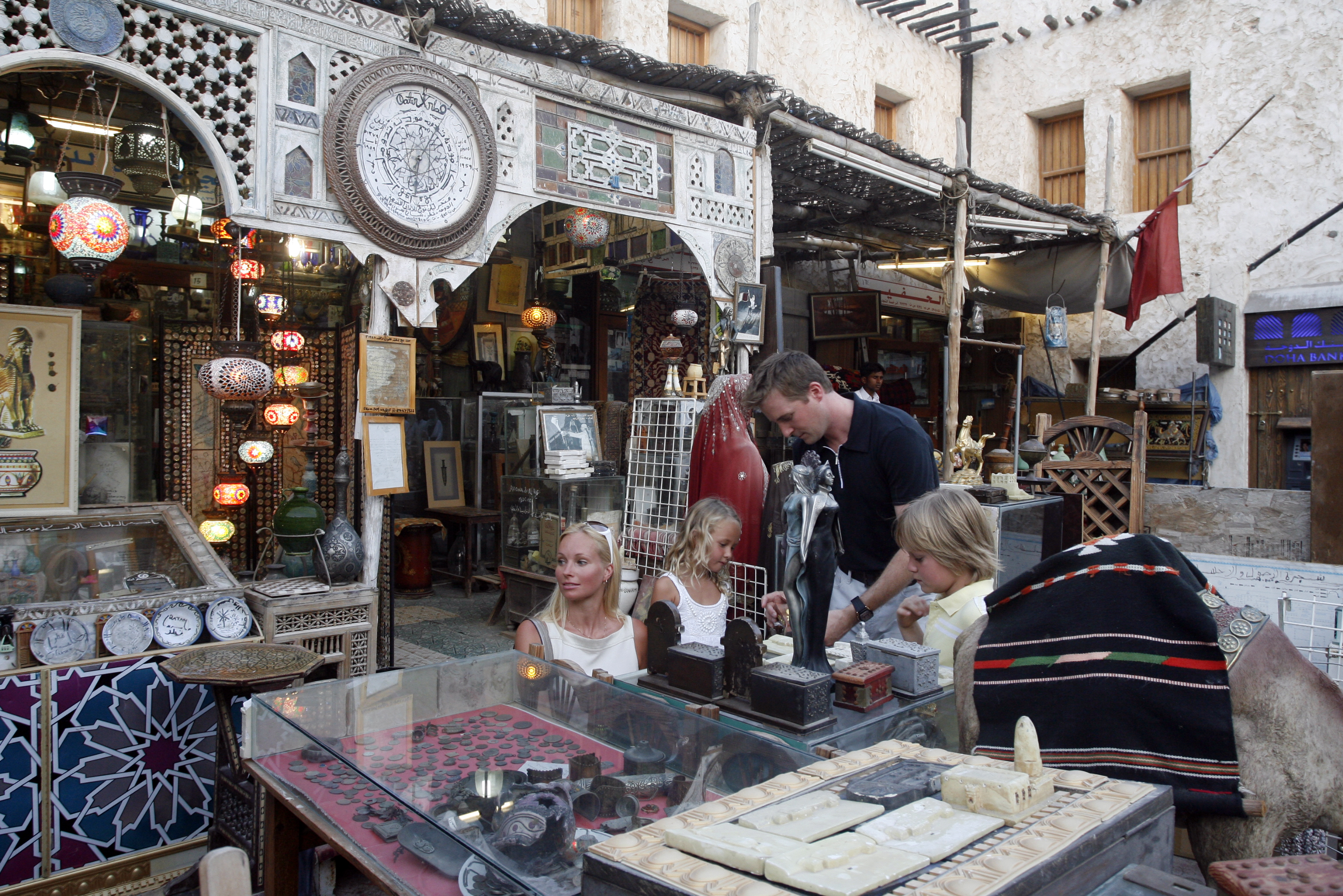 Forget shopping malls. This multi-sensory outdoor market is a perfect place to shop for souvenirs, eat and feel the local culture. We navigated the maze like alleyways looking for national Qatari clothes, spices, baklava and perfumes. Don't be afraid to haggle.

For animal lovers, a must visit is the falcon market to see these much loved and prized birds. Falconry in Qatar is a national obsession and it was intriguing to watch these majestic birds casually perched on wrists of locals passing by. Within the Souq Waqif they even have a hospital just for falcons and visitors are always welcome.

8 30pm – Dinner at Parisa Souq Waqif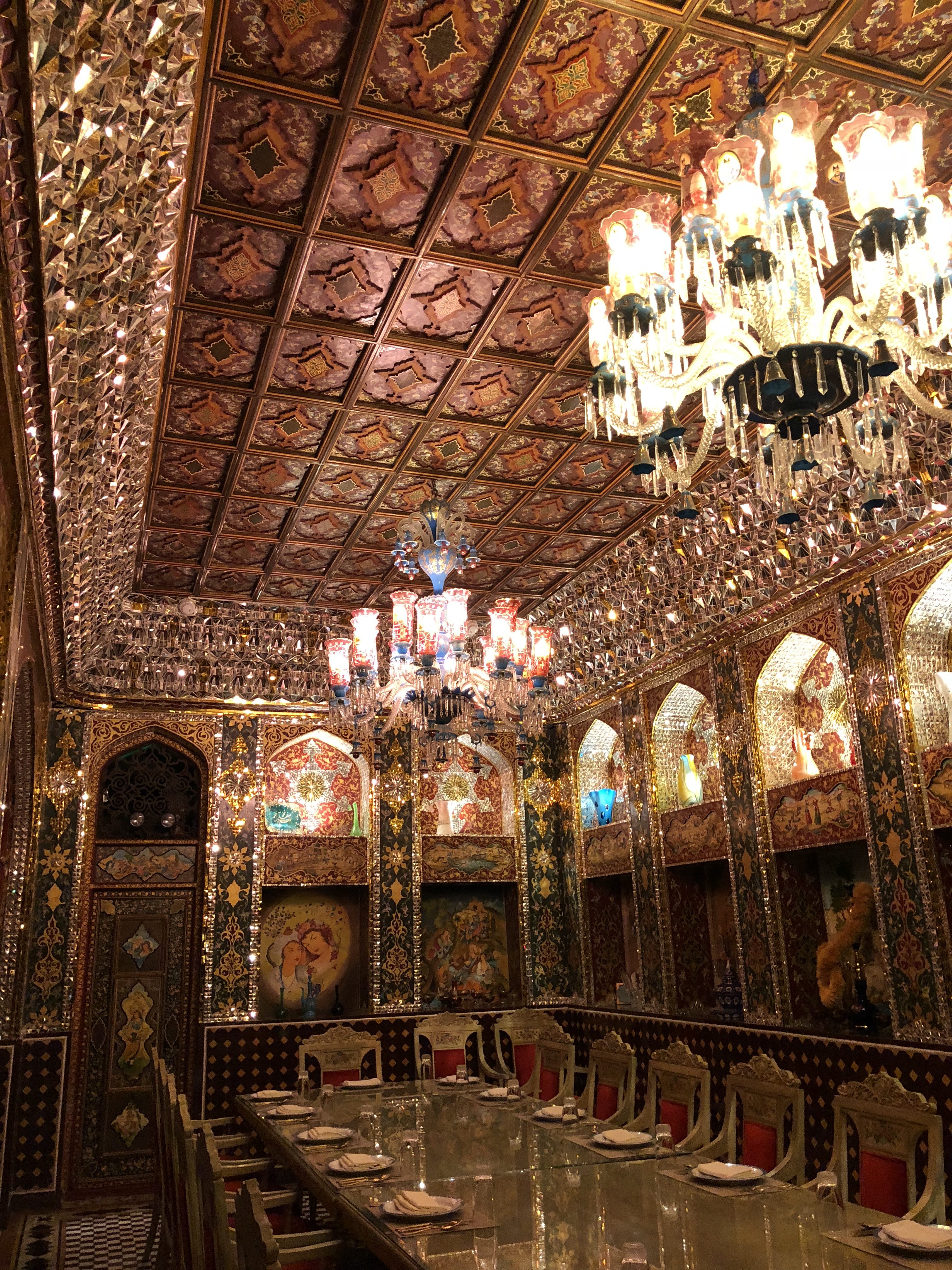 Interiors are stunning and combine hand-painted Persian artwork, mosaics, chandeliers and thousands of tiny mirrors. Order a mixed grill and don't leave without trying the saffron and dill rice. http://www.ritzcarlton.com/en/hotels/qatar/sharq-village/dining/parisa-souq-waqif

Saturday 8am – Breakfast
Start your day early with an al fresco breakfast at Al Najada Doha Hotel's Al Baraha restaurant. An extensive buffet features delights from all around the world including several varieties of homous, a live cooking station and a dedicated kids' corner.

9am – Sand dune bashing
A short journey out of the centre of Doha and you will find yourself immersed in the desert. A trip to Qatar isn't complete without marvelling at the vast terrain where a professional driver took us on a roller coaster ride over sand dunes in a sturdy 4×4.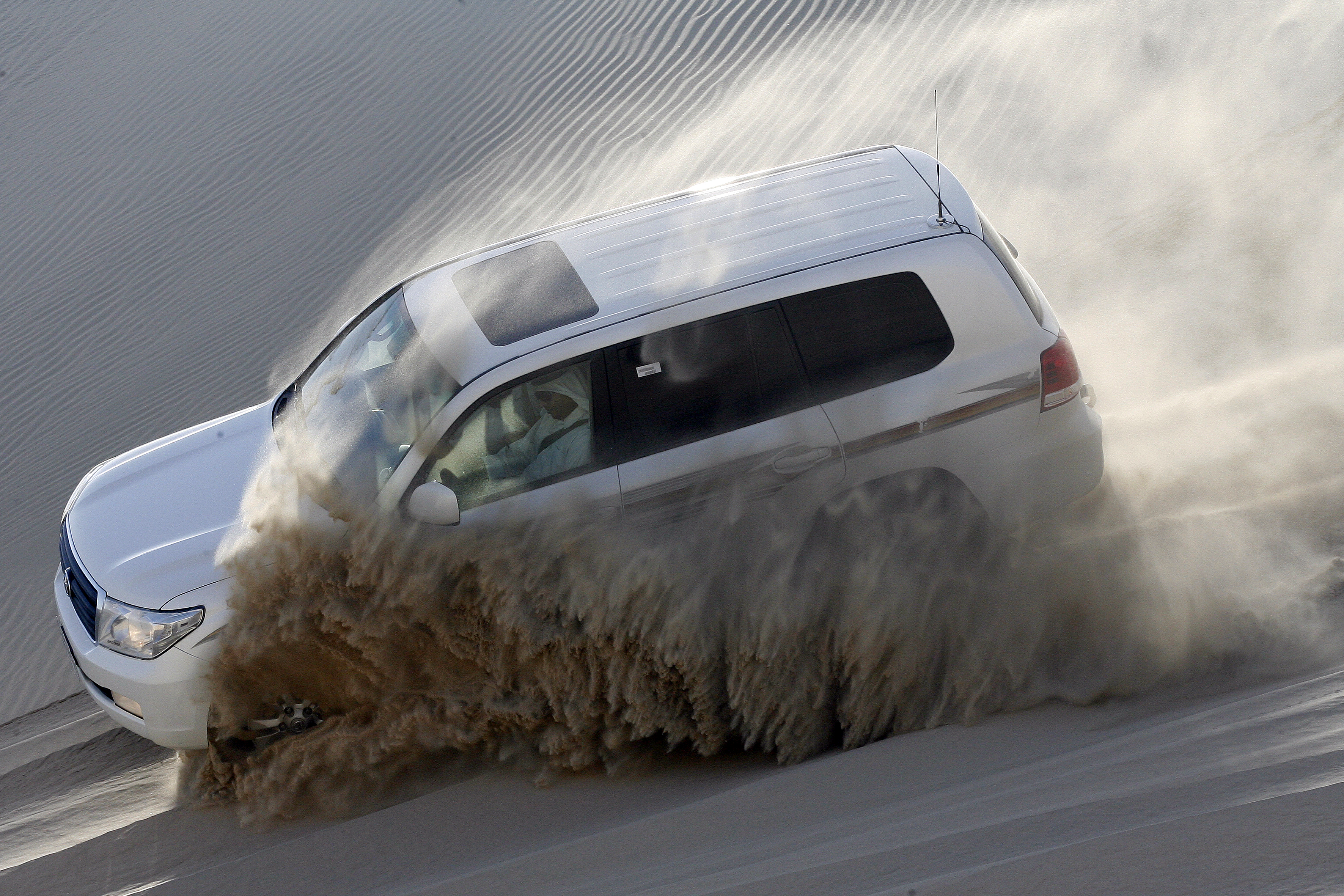 After that adrenaline rush, take in the serenity of Qatar's natural wonder, the inland sea – a UNESCO recognised natural reserve that is 15km long and one of the few places on earth where the sea is naturally surrounded by desert.

As part of this experience, you can camp overnight and star gaze into till morning. If you have time, go swimming, sandboarding, taking a ride on a camel, or simply sit around a bonfire. Transfers, tours and activities in Qatar can be booked through QIA here: www.qia-qatar.com

12pm – Lunch at Isaan at the Grand Hyatt Doha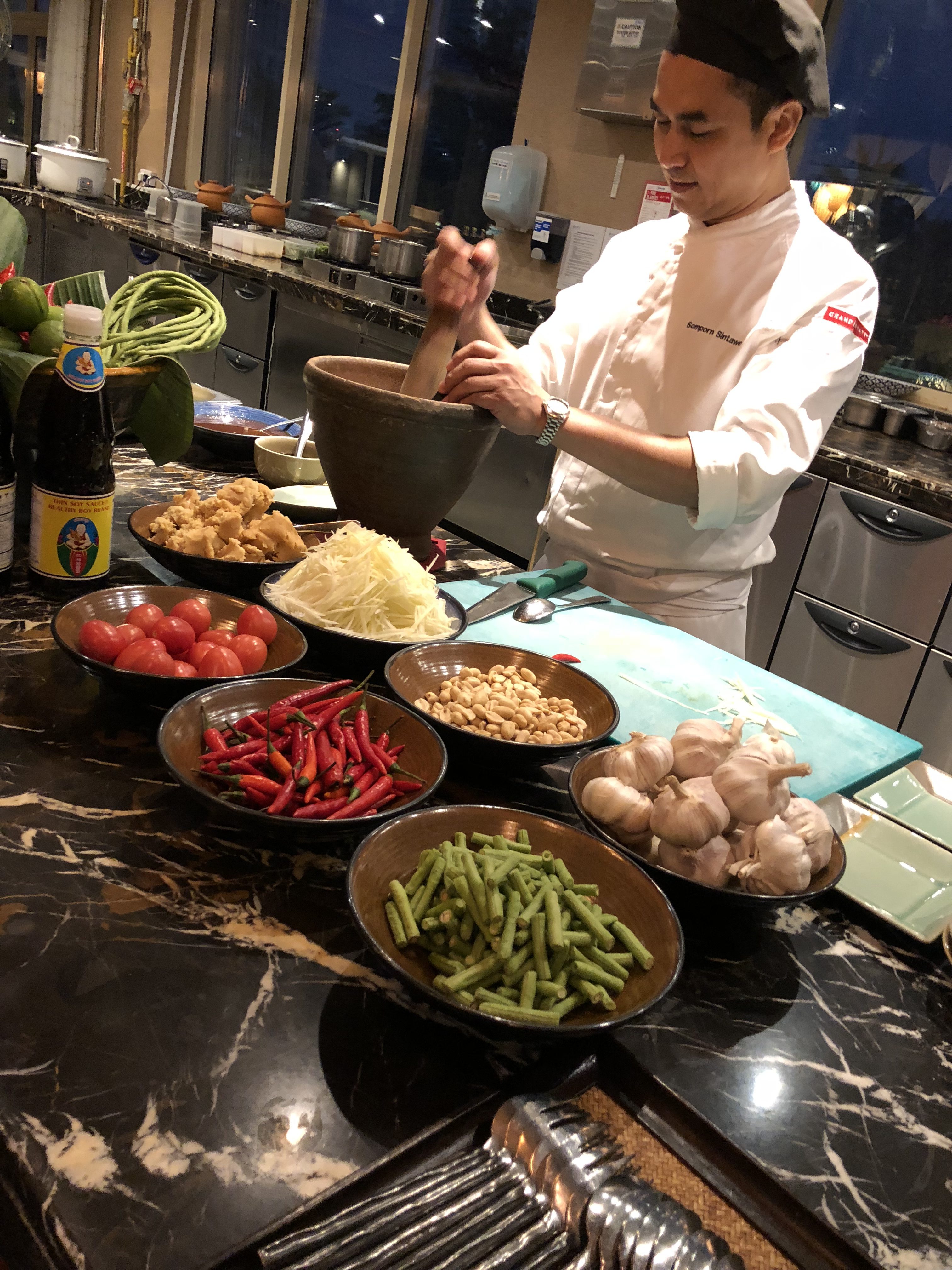 Doha is a melting pot of world cuisine with access to quality ingredients from all over the globe. A must visit is Isaan (named after the North Eastern region of Thailand), one of the most renowned Thai restaurants in Qatar. Made up of several open plan kitchens, sample authentic Thai fayre in this casual yet chic setting. Mondays are dedicated to an all you can eat curry night and Fridays are reserved for their famous bottomless brunches. https://isaandoha.com/

2pm – Check into The Ritz Carlton Doha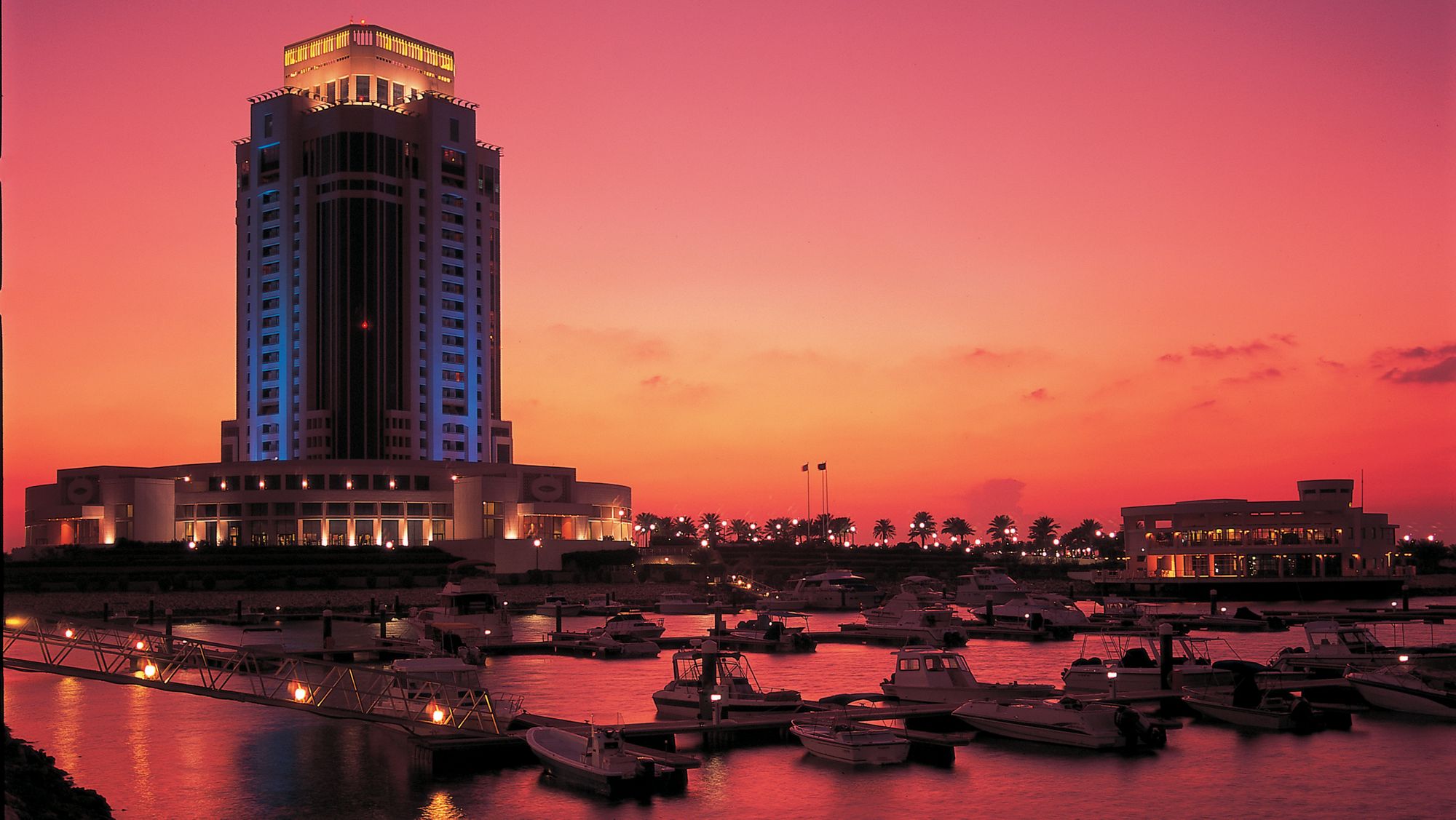 Overlooking the exclusive Pearl Qatar, the Ritz Carlton Doha resort is as luxurious as it gets. Newly renovated rooms (minimum 540 square feet) are all well-appointed with modern technology, Tuscan marble, French oak hardwood floors and each one has a balcony.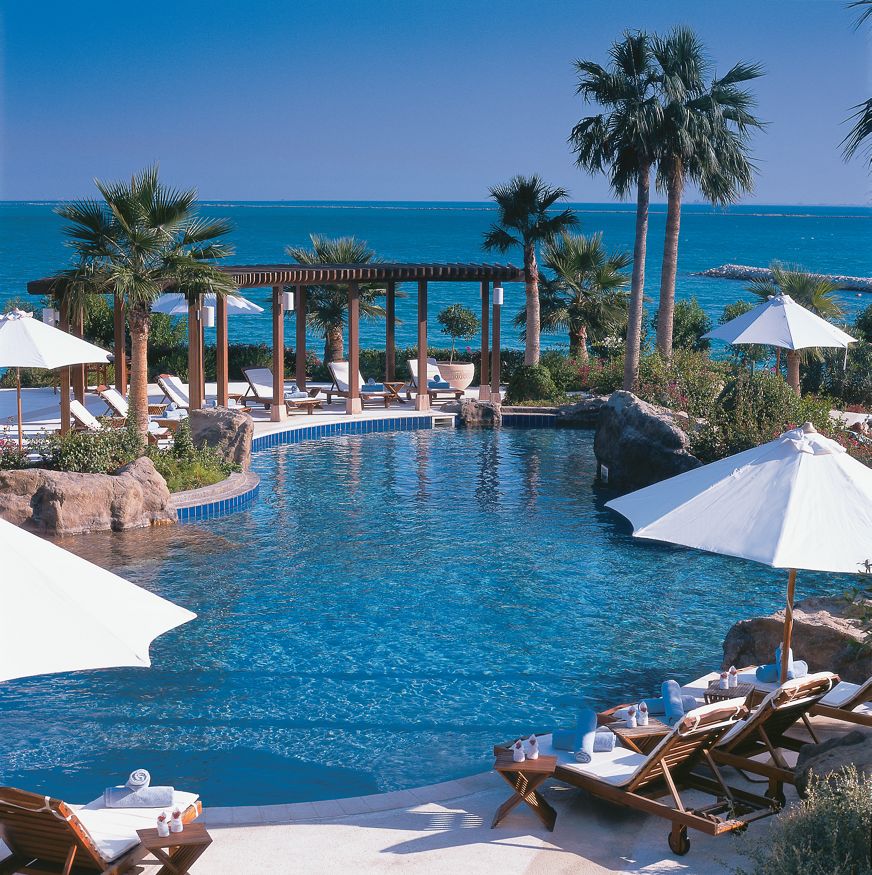 Spoil yourself, while away the afternoon and enjoy the largest chandelier in the Middle East, luxury spa, indoor/outdoor pools, private beach and 7 restaurants (including the newly opened STK). If that wasn't enough, staff go out of their way to make you feel special with an added ambience of traditional Arabic hospitality and charm. http://www.ritzcarlton.com/en/hotels/qatar/doha

5pm – Angry Birds World
The world's first Angry Birds World theme park launched this summer at Doha's Festival City, Qatar's largest shopping mall. Fun for all the family, there are more than 20 rides and Angry Birds-themed activities, including sand areas and a trampoline park. https://angrybirdsworld.qa/

7pm – Dhow boat cruise
These elegant vessels are a part of Qatar's rich trade history when most locals made their living from pearl fishing, long before the rise of oil and gas. Watch the sun go down aboard a traditional wooden Qatari dhow boat, while sailing past the glittering Doha skyline before setting off on your next adventure.