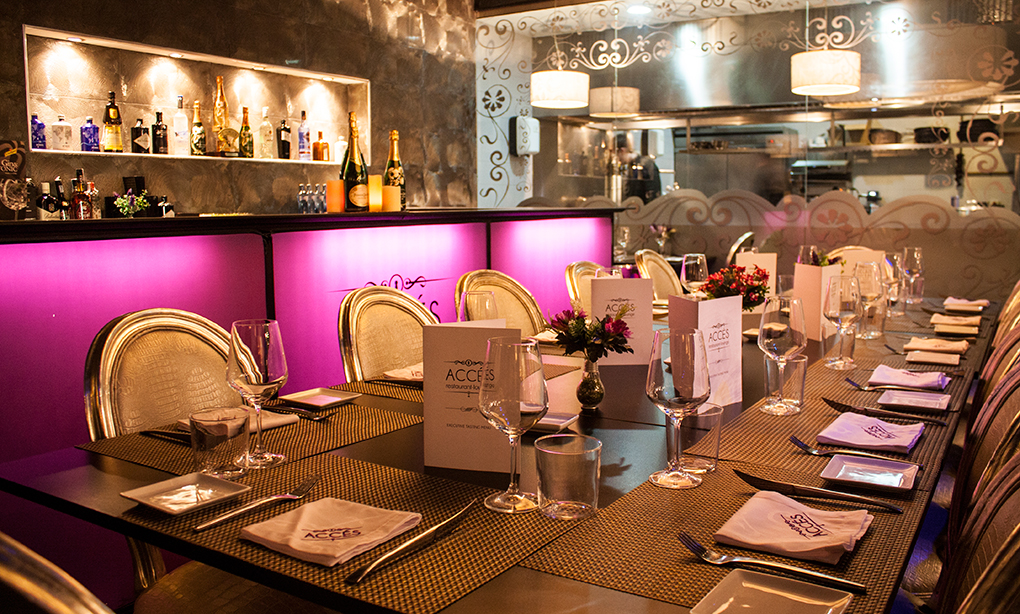 Barcelona is a city which has so many secrets, some of which deserve to remain just that, barely a semi-whispered notion, and some of which deserve to be shared liberally with the kind of person who will truly appreciate them. Accés, an eclectic and highly welcoming restaurant in the centre of town on 55 Carrer d'Aribau, is very much the latter. Down on the beachfront there are endless copy and paste venues, line up all the dozens of menus in a row and you'd barely find a single item which stands out or differs from their peers. Accés sits comfortably at the opposite end of the spectrum, it is bold and confident, dynamic and with its very own quirky sense of style and character.
Fabian Quiles and Julian Lewis opened Accés back in March 2014 in the stylish Eixample district of the city. Lewis brought to the table an intimate understanding of how to construct a venue with bags of charisma from prior projects in other high end locations such as Ibiza and Marbella, meanwhile Fabian made, and makes, it his business to get up close and personal with the intricacies of the daily travail that any good restaurateur faces. Fabian himself welcomed me warmly on arrival at the restaurant and throughout the evening he was on hand to answer my ceaseless questions and suggest fantastic paired wines as well as offering thoughts on how best to keep the menu vibrant and engaging for customers of Accés – be they tourists there for one night only, or die hard domestic regulars. Accés is now approaching its half a decade mile stone and shows absolutely no signs of slowing down.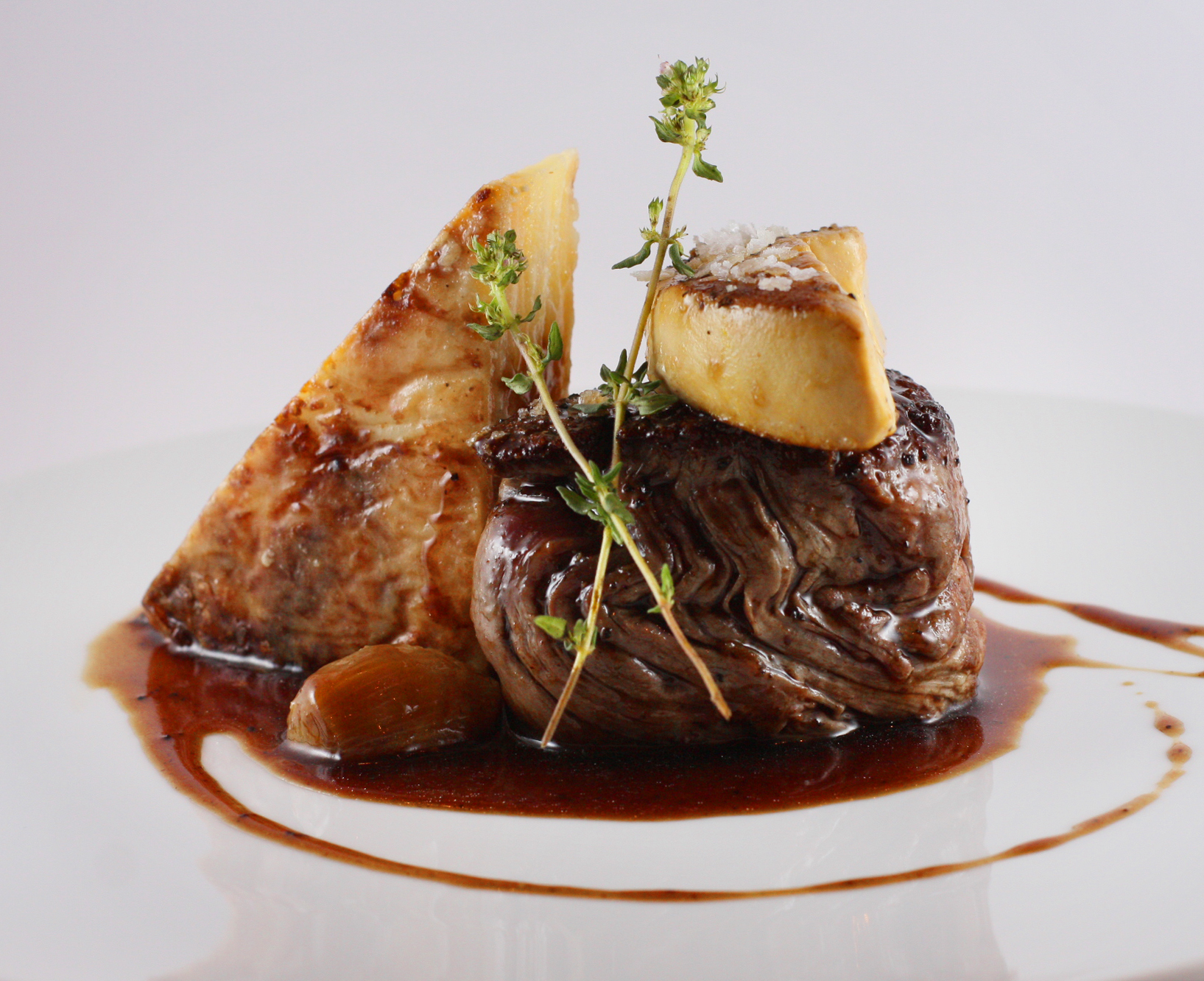 Walk through the lounge as you enter Accés and find yourself amongst a sea of contended faces, relaxed good humour and the general joie de vivre that you find in a restaurant which is really delivering 'the goods'. To my mind the element of the culinary experience that keeps the diners most intimately engaged with their meal and the manner in which it is constructed is that the kitchen is neatly annexed from the restaurant floor by a huge glass wall, which allows you to peer eagerly through the glass and into the very heart and soul of the operation. Watching the chefs hard at work producing gastronomic triumphs mere metres from the diners ensures an electric atmosphere. The decor of the restaurant is fairly outlandish with black and lilac permeating throughout, though while the colour combinations are loud, the service is ever sleek and seamless.
The theme of the brilliant creations born of that great, glass annexed kitchen is mediterranean with specific Catalan influences. If you're a northern European diner then you may find that Accés seems a little quiet, but rest assured that this is probably just because you've elected to raise your first aperitif to your lips at about 7.30pm, the restaurant is ablaze by 9.30pm and the atmosphere is one of pleasant conviviality lost amongst the candle light.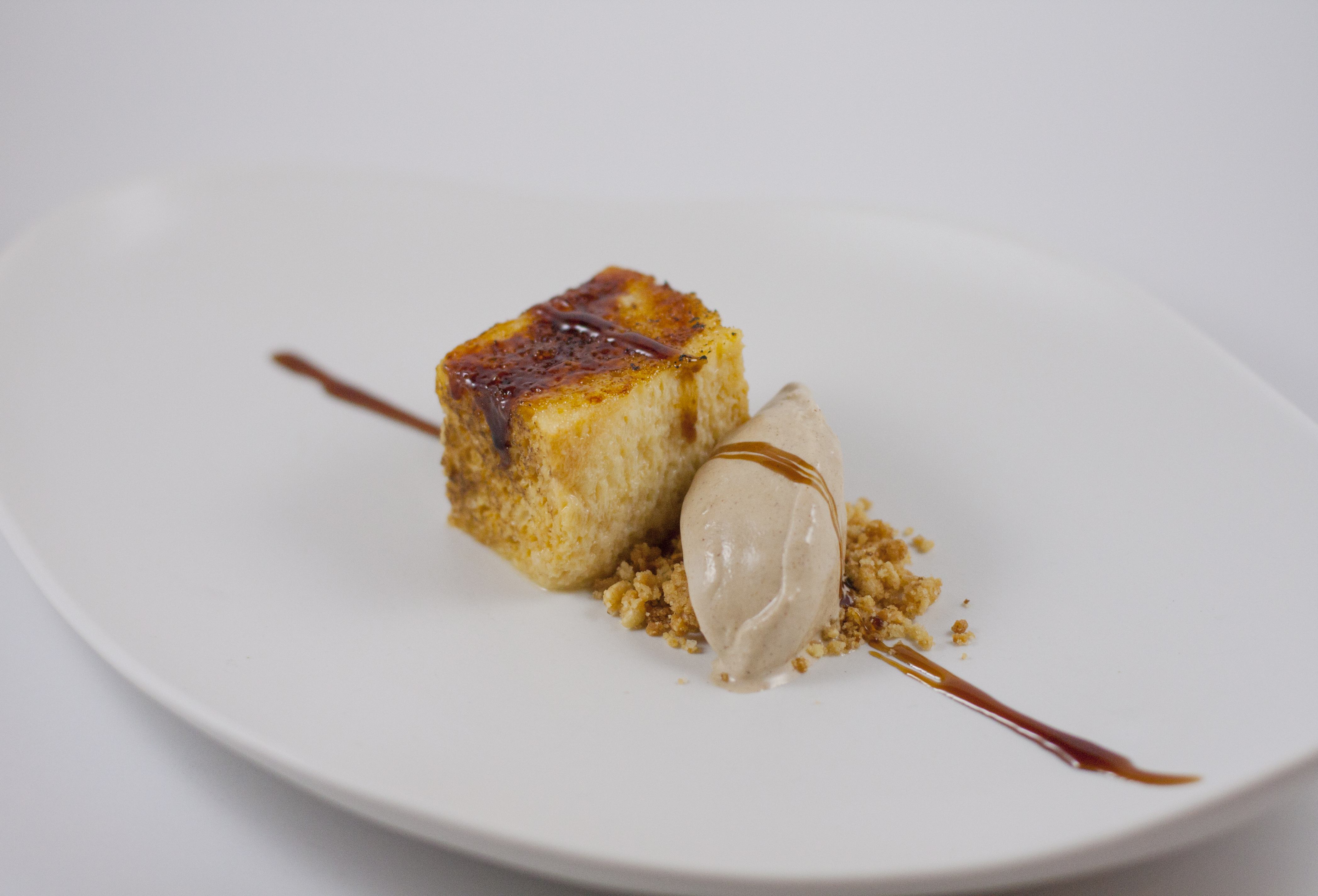 The menu offers an impressively wide range of dishes from irresistibly creamy burrata from Puglia, to a lobster, ricotta and tomato soup, through to a succulent baked hake with mussels. I was treated to Accés's signature tasting menu with paired wines and battened down the hatches for the treat in store. Dishes which deserve particular mention from this veritable tour de force include the perfectly tender suckling pig with cardamom, apple purée and caramelized pearl onions and the cuttlefish with black rice, squid and saffron aioli foam. I gathered that the pan seared squid with a broad bean stew containing Perol sausage and pumpkin is also a very popular choice, though despite my gluttony this is one I simply must return to on my next visit.
Accés is a fantastic way of getting that wonderful sense of closeness with the kitchen and its highly talented chefs, flattening your nose up against the glass to marvel at the skills on display within is an experience that will never grow old. The food is wonderfully prepared, well considered and served with the kind of consideration which you'd expect to find in your own home. The tasting menu is an excellent vantage point from which you can admire the full breadth of the delectable dishes on offer.  
Accés Restaurant
Carrer d'Aribau, 55, 08011 Barcelona, Spain