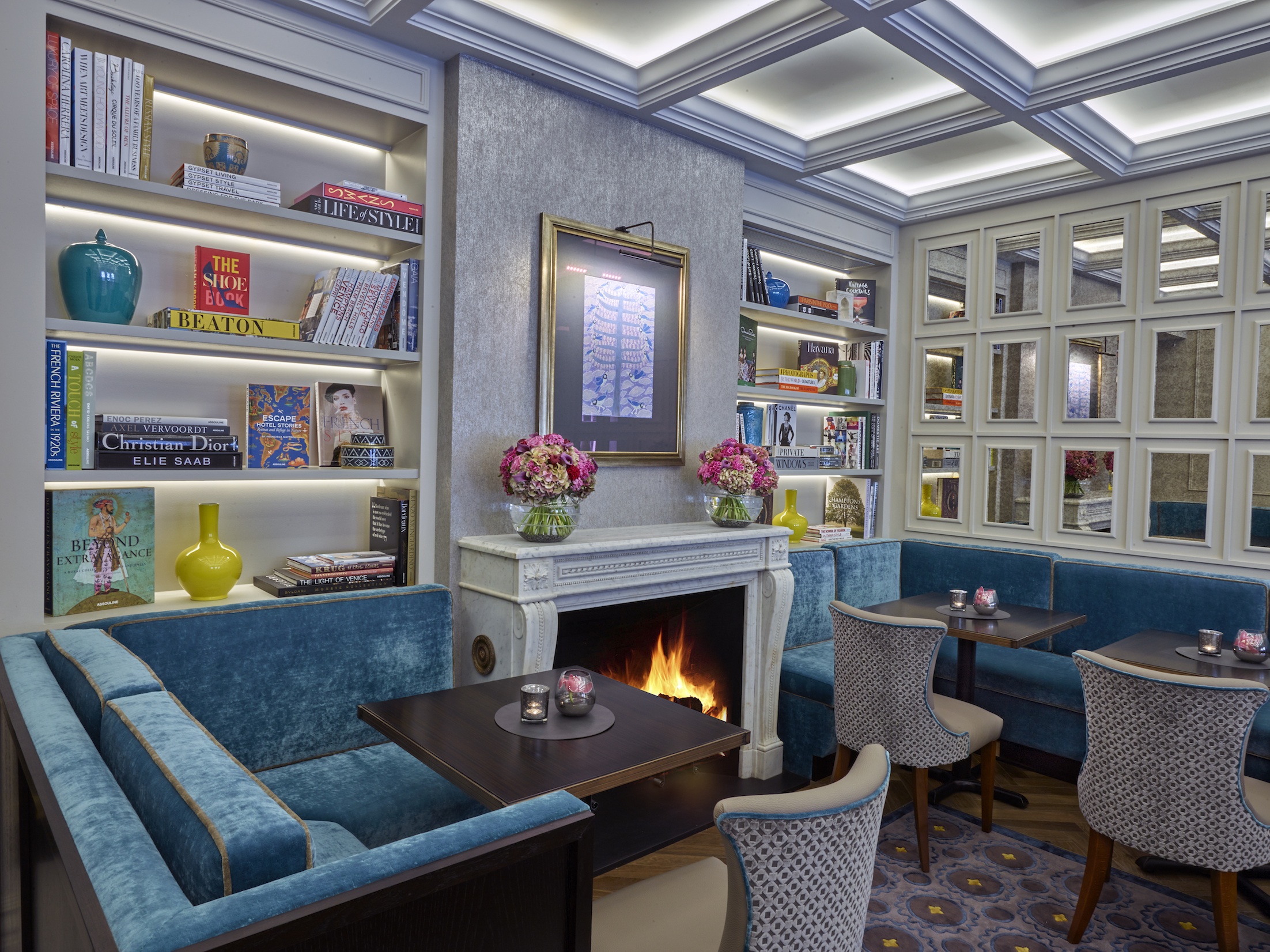 Afternoon Tea has always been one of my favourite meals. It is neither too filling nor not filling enough, and there is always the perfect ratio between delicate savouries and scrumptious desserts (which I tend to fall victim to due to my incredibly sweet tooth). And what better place to practice such a quintessentially English tradition than in the Drawing Room of Flemings' Luxury Boutique Hotel? Set in the very heart of Mayfair, Flemings is the absolute personification of charm and elegance.
The Drawing Room is rich with history, and pays homage to the hotel's 18th century origins; sophisticatedly decorated with high ceilings and sash windows, and an original marble fireplace as the core centre point.
Upon entering, we were shown to our seats, choosing to nestle away in a corner with a wonderful window view as the winter sun shone through, and were promptly welcomed with a glass of champagne followed by an introduction of the delicacies that were to come.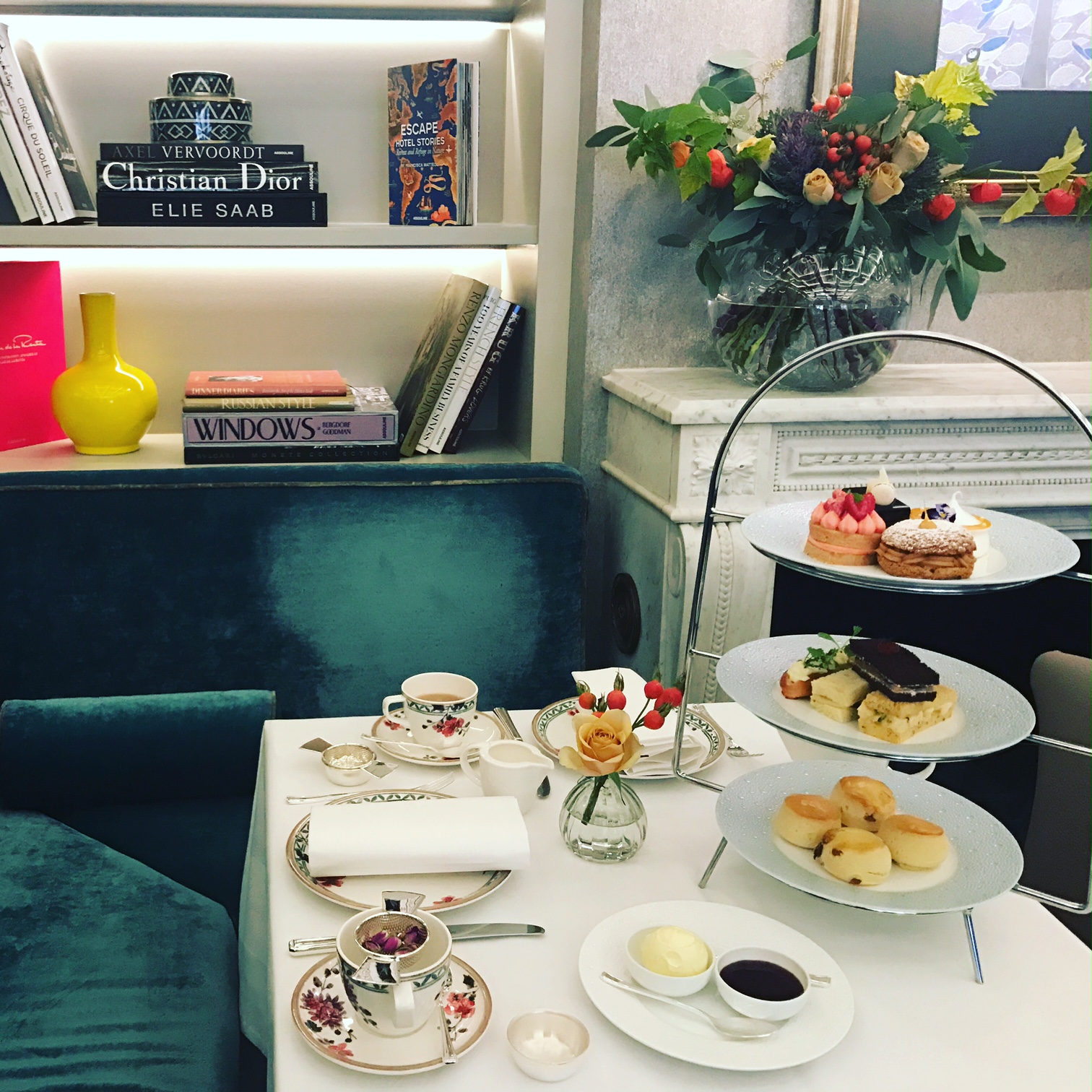 As I settled into the plush velvet teal seat, I sat in awe of the grace that the room radiated. Exquisite hand-painted wall panels from De Gournay, depicting early views of India, were flanked in a continuous frieze on the walls, and further kept in line with the theme of heritage.
My guest and I were then introduced to the finest teas as provided by The East India Company, being presented with a plethora of flavours from floral jasmines to herbal infusions. I was most intrigued by the speciality teas of the month: Kama Sutra and First Romance. Tantalising as they were in name, both teas burst with ripe and colourful flavours of orange, strawberry and rose petals, the former glowing a bright amber hue in my florally patterned teacup.
Celebrated chef Shaun Rankin has sprinkled some of his Michelin starred magic on the traditional afternoon tea. We were presented with a three-tier stand of savouries, scones and desserts, and began nibbling on a selection of traditional finger sandwiches, from mild aged cheddar & pickles to Smoked Scottish salmon, lemon chive & cream cheese.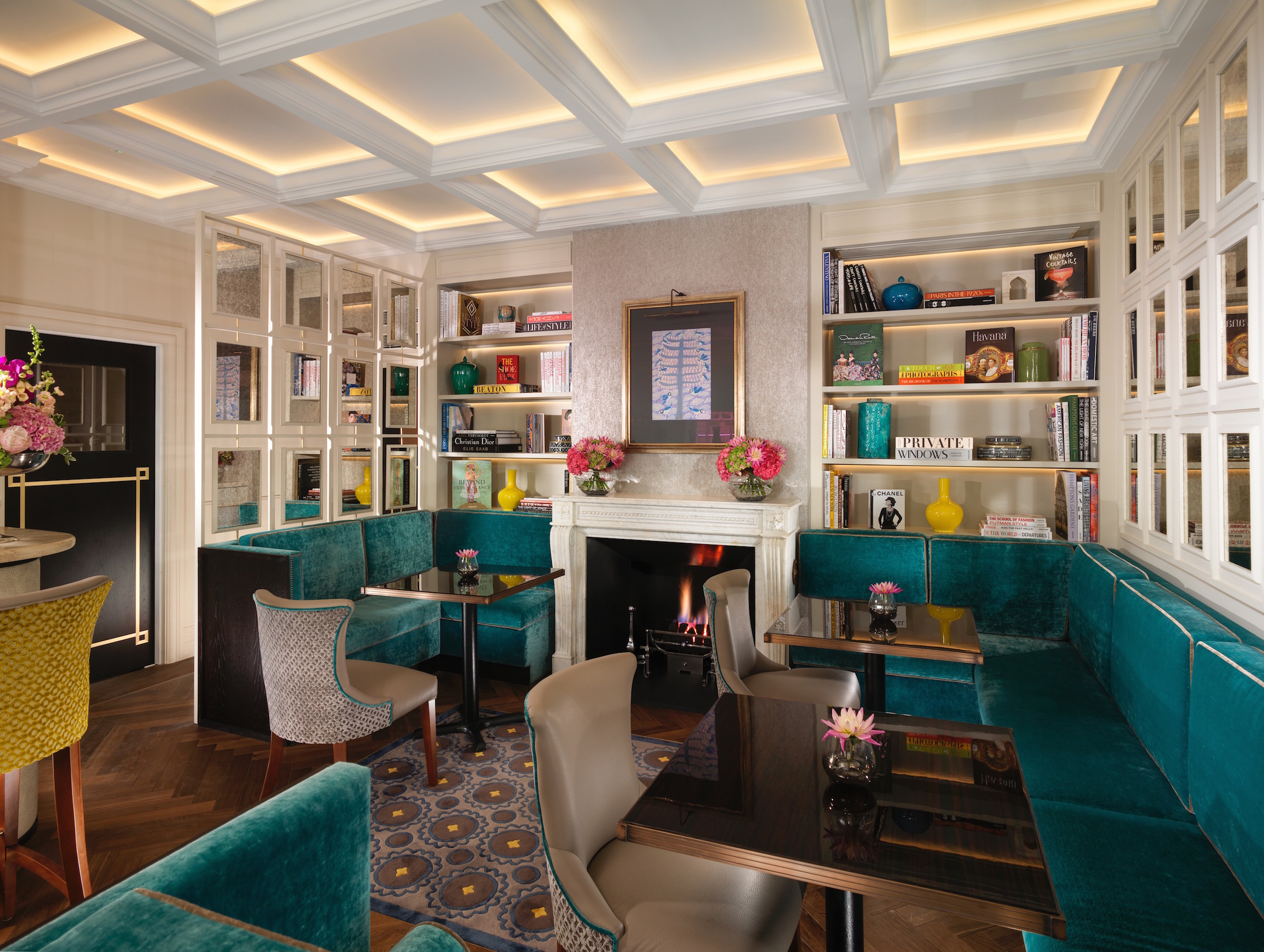 Washing down our sandwiches with both tea and champagne, we paused before moving on to our next plate. The entire environment in the Drawing Room, from the lavish seats to the roaring fireplace, enabled us to sit comfortably and enjoy the ambiance without any rush, chatting away over tea as one does on a lazy Sunday afternoon.
We eventually dug into the warm scones, spreading fresh clotted cream from Jersey and adding strawberry jam on top, another particular favourite of mine, which beautifully complimented my second tea, First Romance. Afternoon is most definitely not complete without scones and clotted cream.
Leaving the sweet dish until last, our Petit Fours assortment included traditional Pear Tart, Victoria Sponge with a thin layer of raspberry jam and buttercream, and a not so traditional blackberry & tarragon pavlova and cherry & pistachio profiteroles, all of which tasted like little bursts of heaven.
Afternoon Tea has been an on-going custom that has been kept alive for almost 200 hundred years, and continues to grow far and wide. Flemings successfully encapsulates that charm of the 19th century tradition by blending its luxurious décor with a collection of much-loved delicacies and flavoursome teas, and providing a deluxe experience.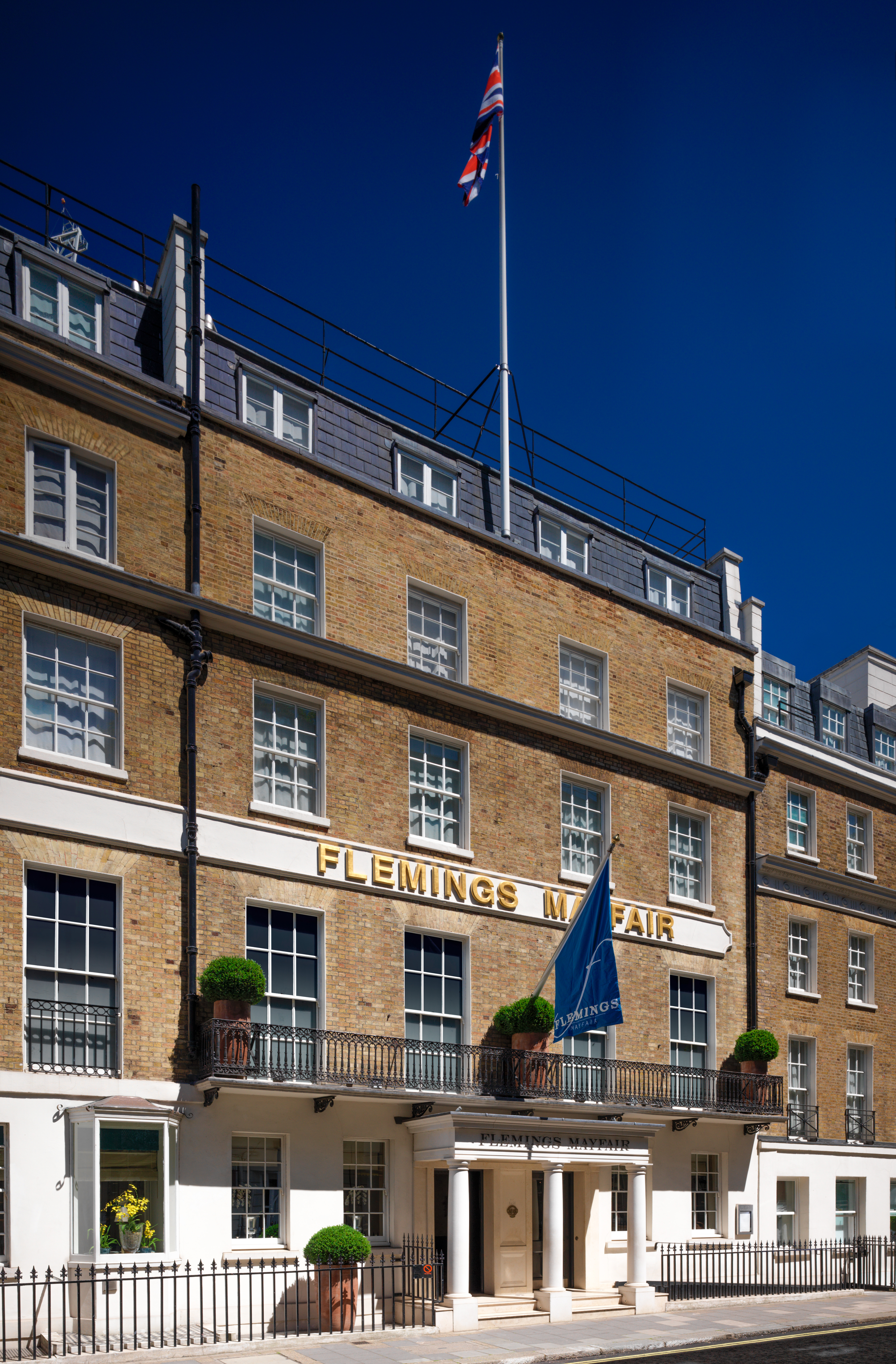 Flemings Mayfair
Half Moon St, Mayfair, London W1J 7BH