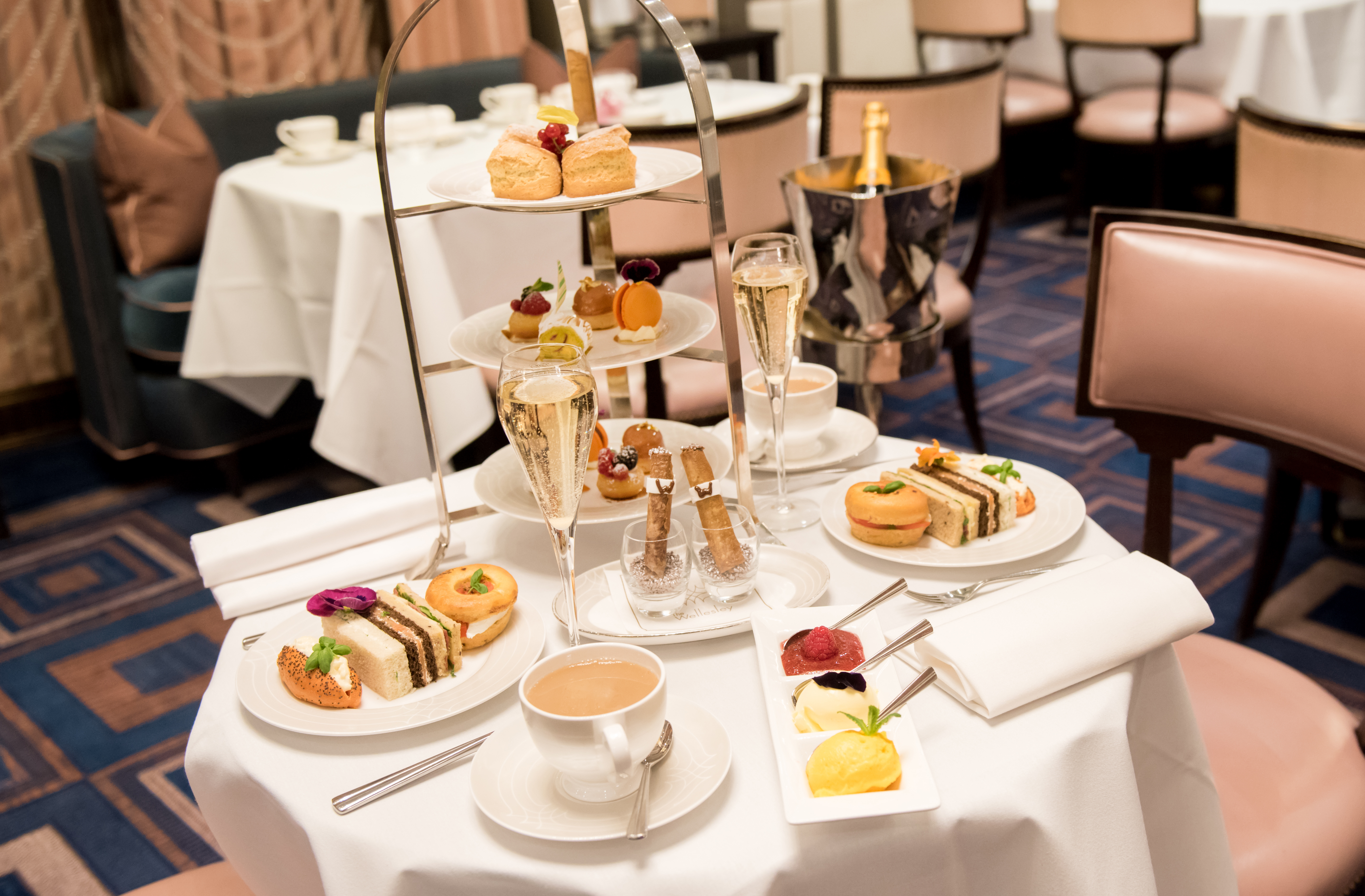 Situated at 11 Knightsbridge, adjacent to Hyde Park, The Wellesley boasts one of London's most sought-after addresses. Inside the carefully restored 1920s townhouse is an Art Deco treasure-trove.
The Wellesley has a stellar reputation for many things, captivating grandeur, outstanding service, effortless style and but now it can add another string to its bow with Pa-tea-sserie at The Wellesley. It's a new tea-themed afternoon tea, a celebration of British tradition and an ode to the hotels extensive menu of bespoke tea blends.
The Wellesley's in-house tea sommelier, Leo Mattera has collaborated with the celebrated pastry chef Manuele Schiavowe to create an array of exquisite pastries flavoured with some of The Wellesley's most unique tea blends.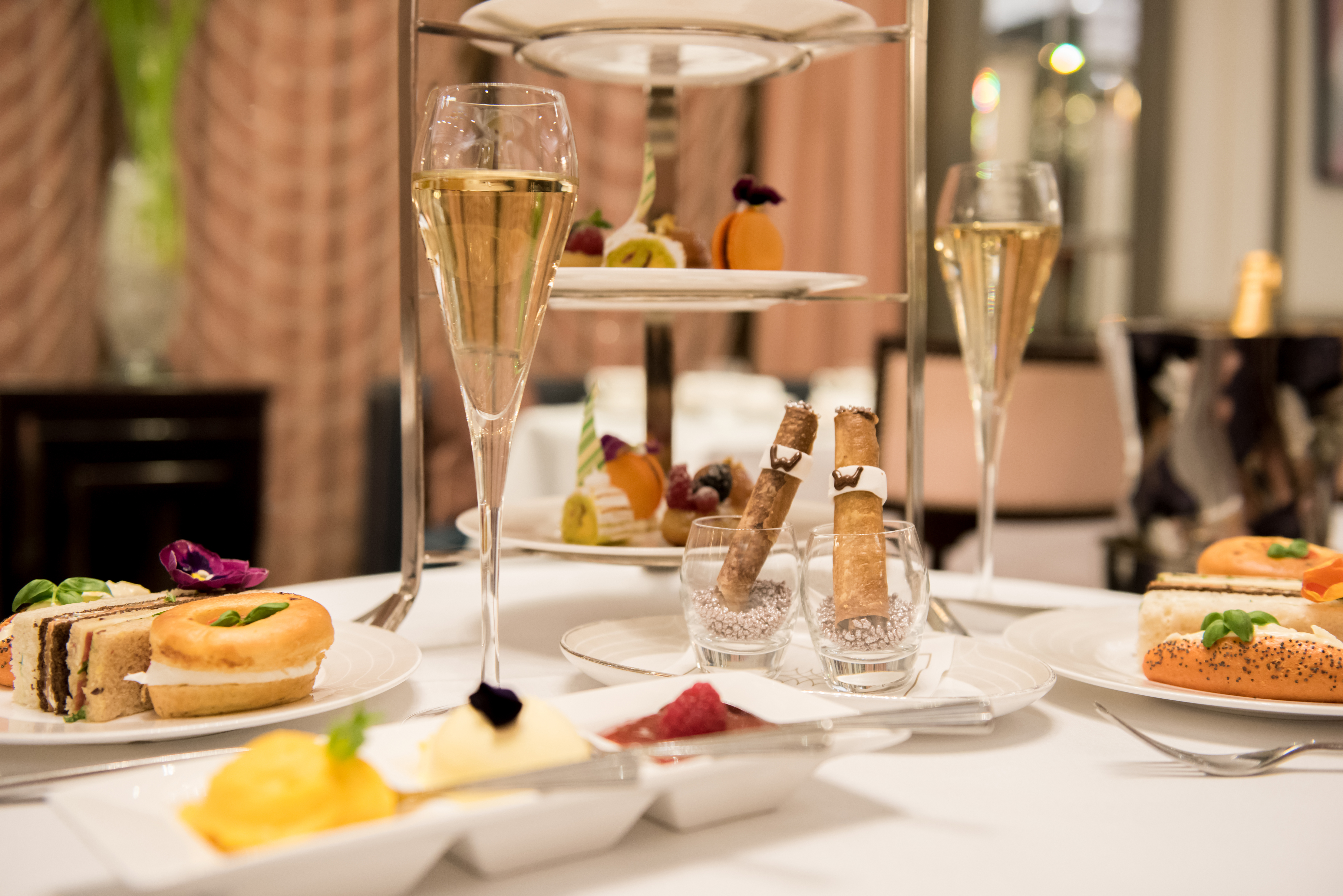 Blends are handpicked from prime estates around the world to treat guests to the best the globe has to offer. From the floral rose of The Wellesley blend to the rich vanilla and amaretto flavours of the bespoke Churchill blend; each pastry has been expertly fused with one of the hotels 25-signature blends.
Our personal favourites include, a delicate tartlet laden with diced apple and passion fruit jam, topped with a chocolate disk and draped in a ganache dome which has been infused with the Churchill blend, adding a subtle taste of amaretto. Another is an exotic pistachio and mango Swiss roll covered with Italian meringue and garnished with white chocolate infused with the Midsummer Mango blend.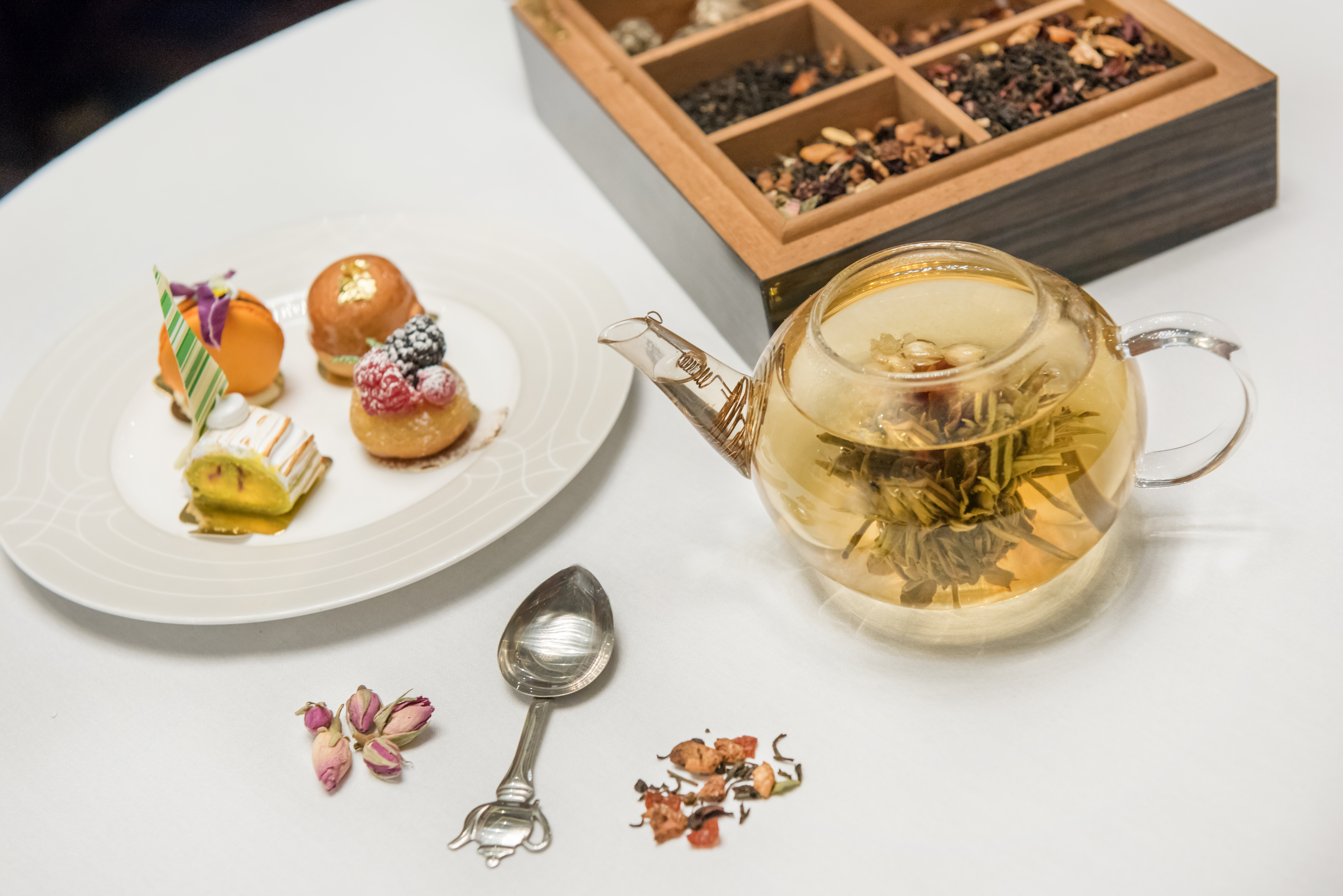 There is no doubt that the intricate flavours of the famed teas are the star of the show but the afternoon tea is also served with a selection of handmade sandwiches, warm scones with seasonal preserves and clotted cream. The Wellesley also serves its signature chocolate cigars, made from delicate filo pastry and filled to the brim with a rich chocolate mousse, in homage of the hotels iconic cigar collection.
The Pa-tea-sserie is served in the intimate but unmistakably grand powder pink-hued Jazz Lounge. A crystal chandelier glitters above, the perfect accompaniment to the tinkling of the pianist's ivories as he plays expertly for guests. The Pa-tea-sserie is the perfect afternoon delight.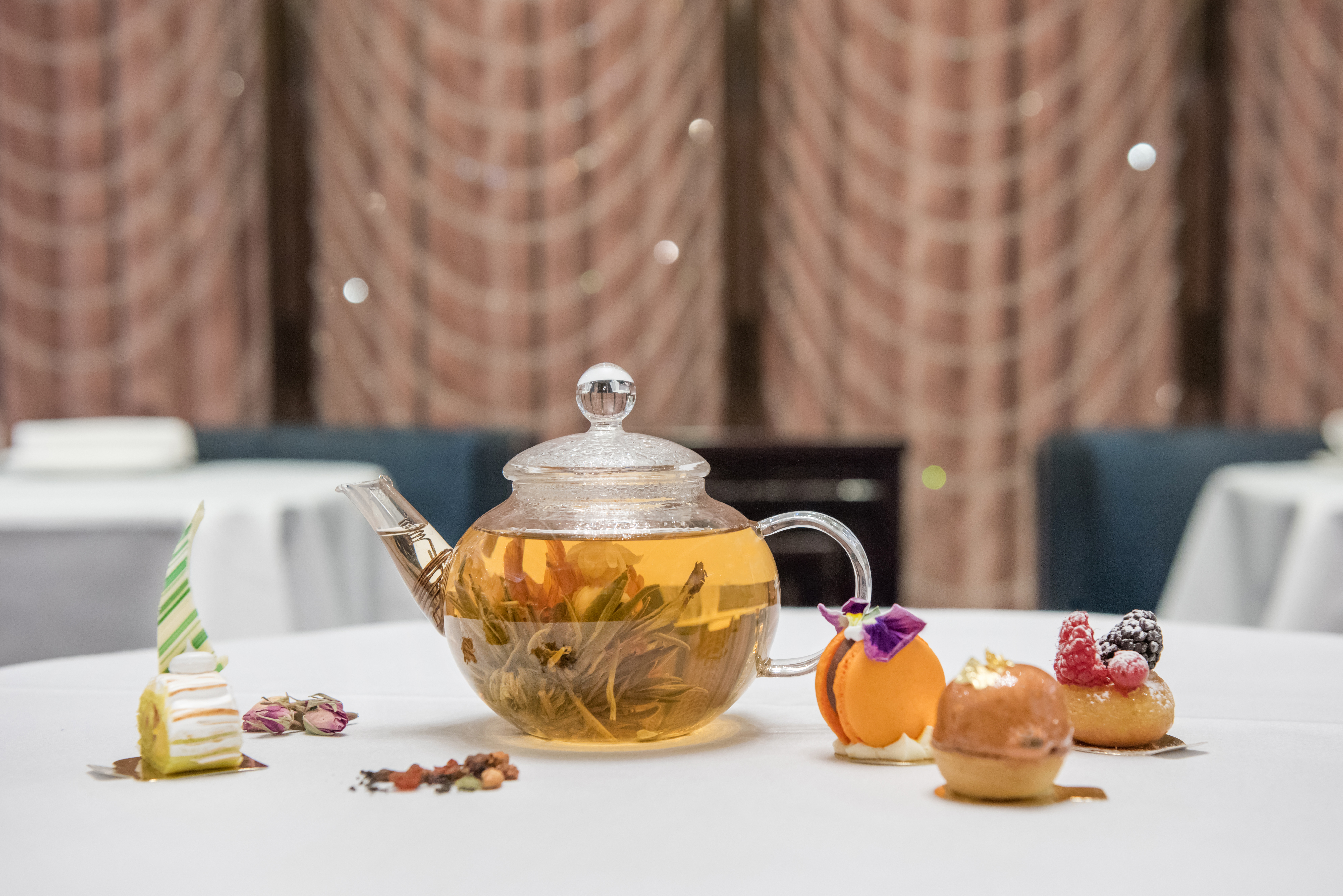 Pa-tea-sserie at The Wellesley is served daily from 2pm to 6pm, and is available for £35 per person, or £50 per person with Champagne.
The Wellesley
11 Knightsbridge, Belgravia, London SW1X 7LY