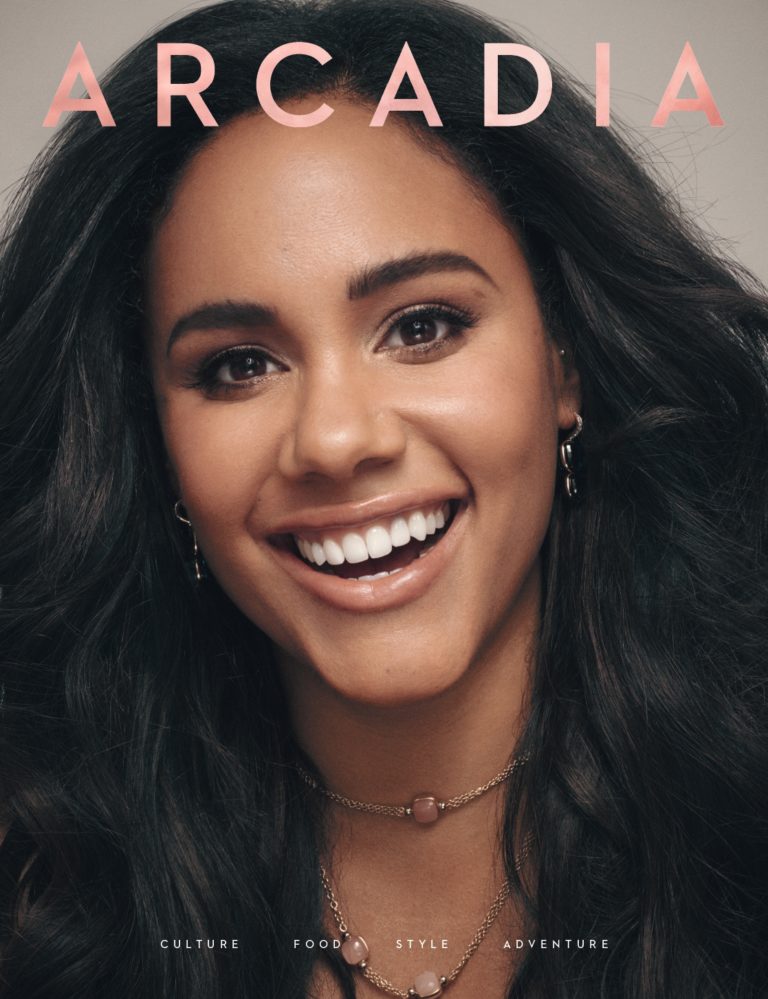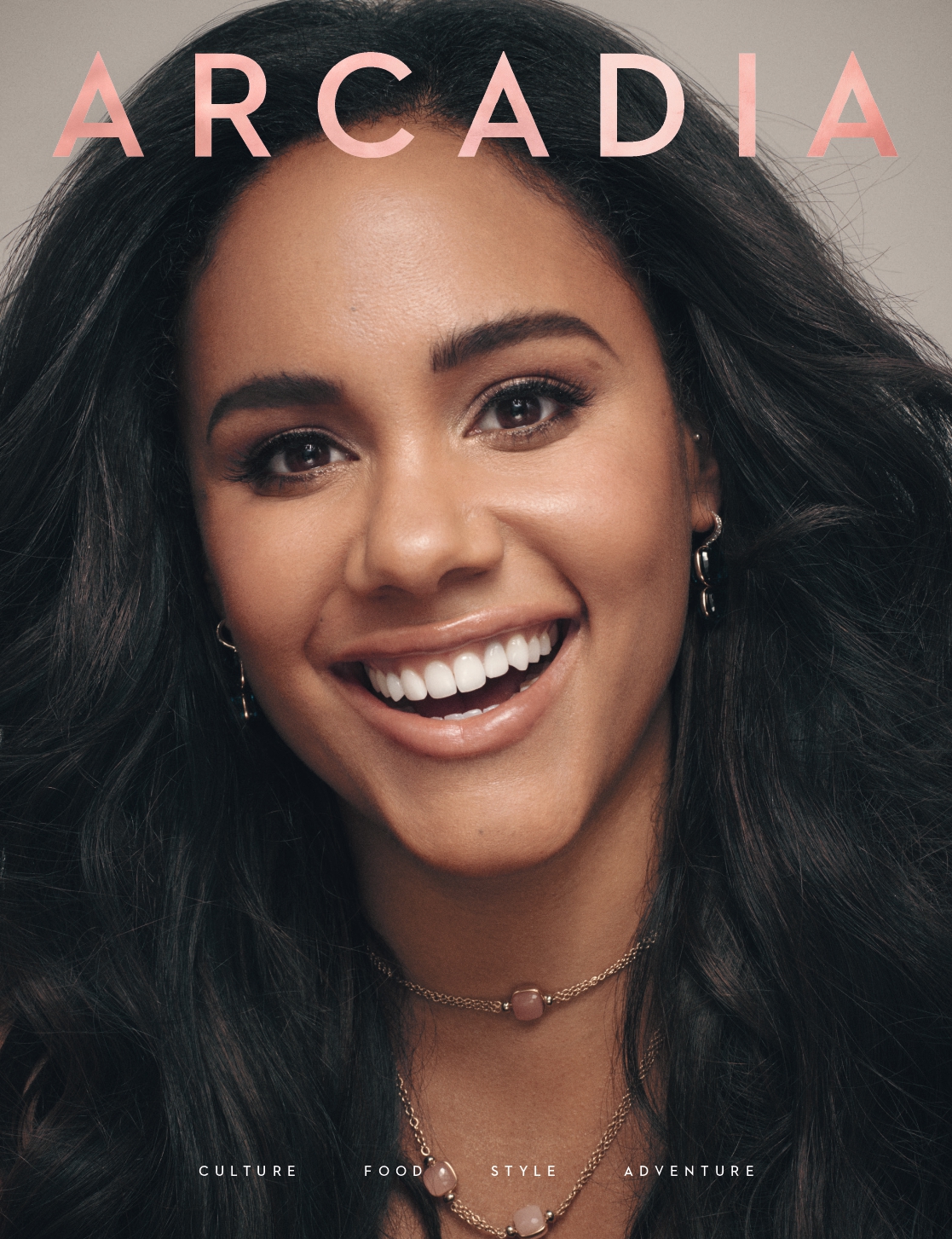 Some of my earliest memories involve football. At eight-years-old I remember watching Brighton play Millwall from the stands with my family, wrapped head-to-toe in Brighton's signature blue and white.
Like many families across England, football was a big part of our lives, whether we were watching from the stands, on TV or discussing it over dinner. Programmes like Match of the Day and Soccer AM reigned supreme, a world dominated by footballing legends such as Gary Lineker.
In 2018 a fresh-faced Alex Scott appeared on our screens to cover the FIFA World Cup, a role that meant she'd become the BBC's first female football pundit at the competition, it was something the nation took notice of.
As someone who has accrued 140 caps for England and was part of the first ever British side to win the UEFA Women's Champions League, perhaps a trailblazing career of firsts was always destined for Alex (she was the first ever female presenter for Football Focus, the first ever female voice to feature in FIFA – the list goes on), but when I speak to her about these impressive accomplishments, she sounds just as amazed as I do.
She said, "I suppose I've never set out to think 'right, I'm gonna do this because I want to be the first in that field', I've just always followed my passion and never wanted to sit in a comfort zone."
She continued, "I knew that when I was achieving at football, there would always be doubters, which then drove me on to be like…well I need to go and prove myself again. I'm always thinking about how I can grow as an individual – what skills now do I need to learn to take me to the next level?"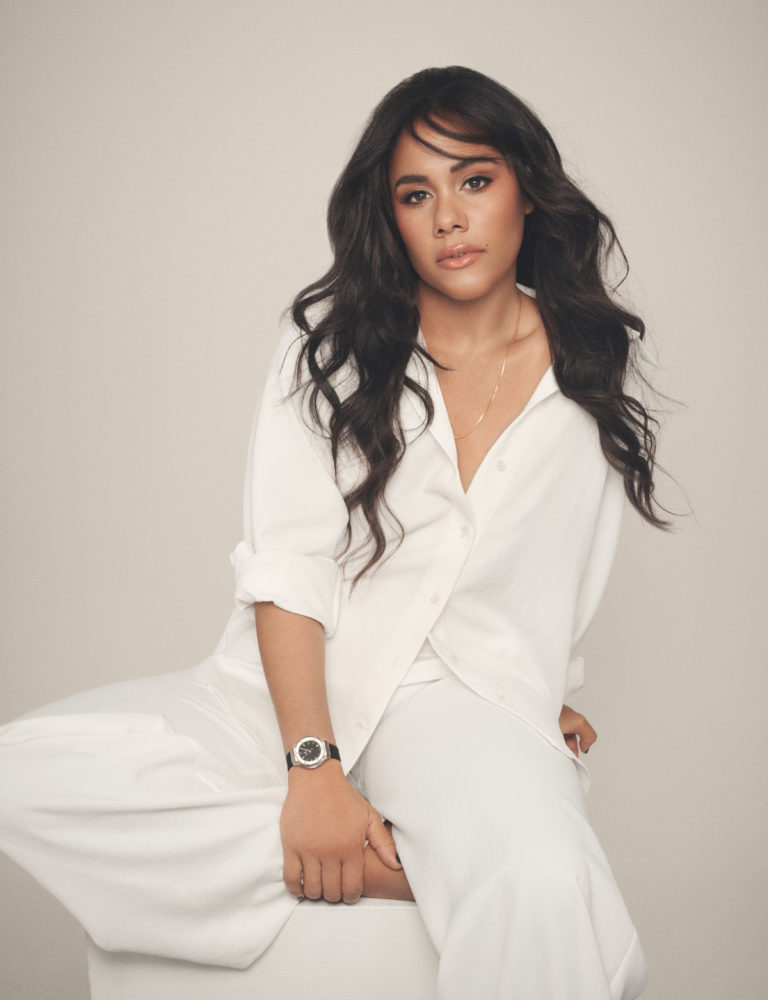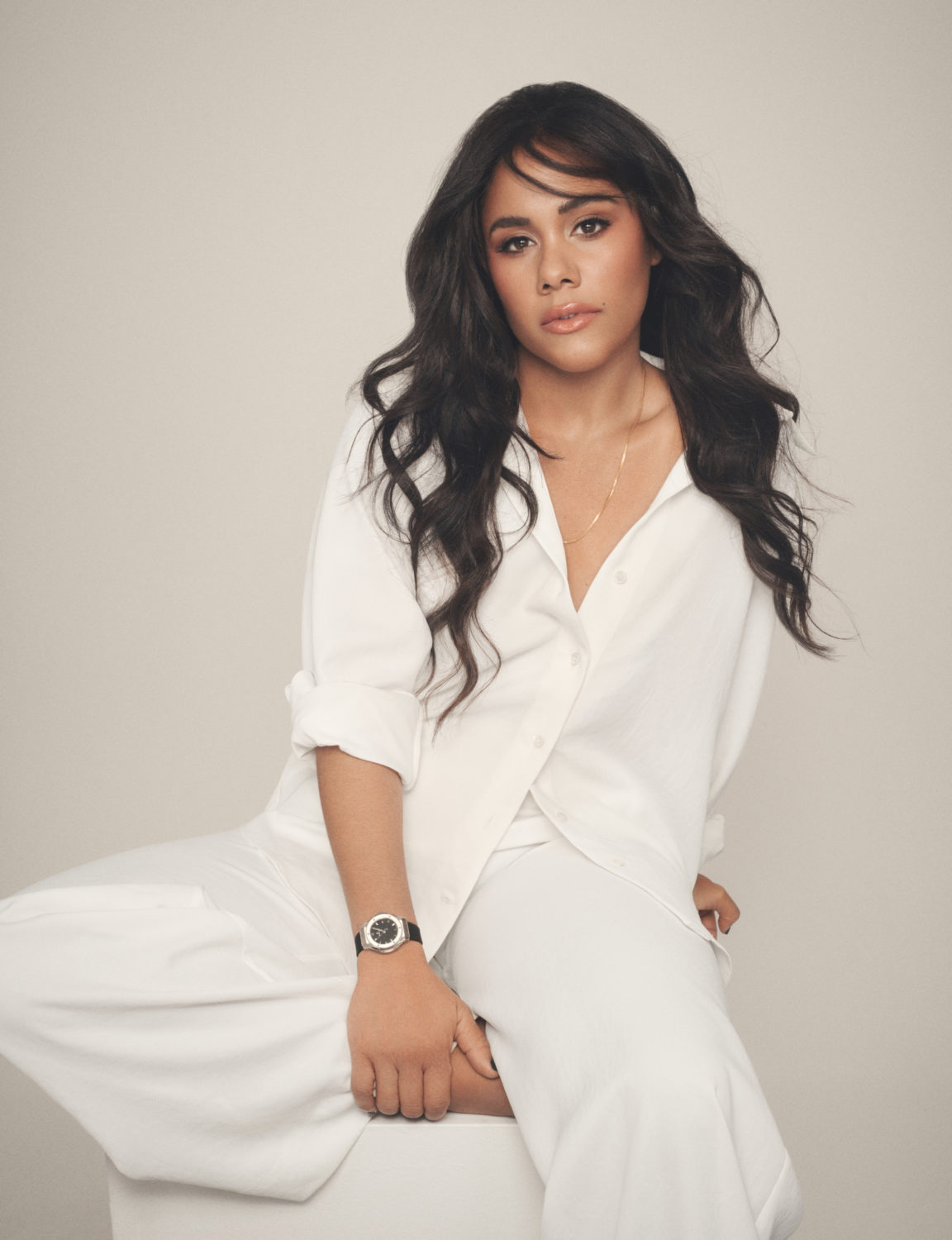 One thing that's immediately evident about Alex is her remarkable drive. Having realised early on that coaching wasn't the path for her, she decided to start a media degree, something she juggled whilst still playing for Arsenal.
She revealed, "I suppose that's the thing isn't it, people watch me now and just see the end product, but they didn't see the amount of work that went into it and the years of me planning and kind of finding my route."
Having moved to America in 2009 to start her three-year stint with the Boston Breakers, Alex started venturing into new realms by interviewing players on YouTube.
She said, "I was loving seeing them so relaxed in front of the camera – I couldn't understand how they could be so laid-back one minute, and then go into an interview and freeze and be a different version of themselves, so I was always intrigued by that. I just wanted to make everyone feel relaxed in front of a camera."
As she says this, it doesn't escape my attention that her laid-back demeanour and friendly tone has made me feel more at-ease than I've ever felt in any other interview – a feeling more akin to chatting with a friend than with a household name.
After Alex returned to England and to Arsenal in 2011, she knew exactly what she wanted.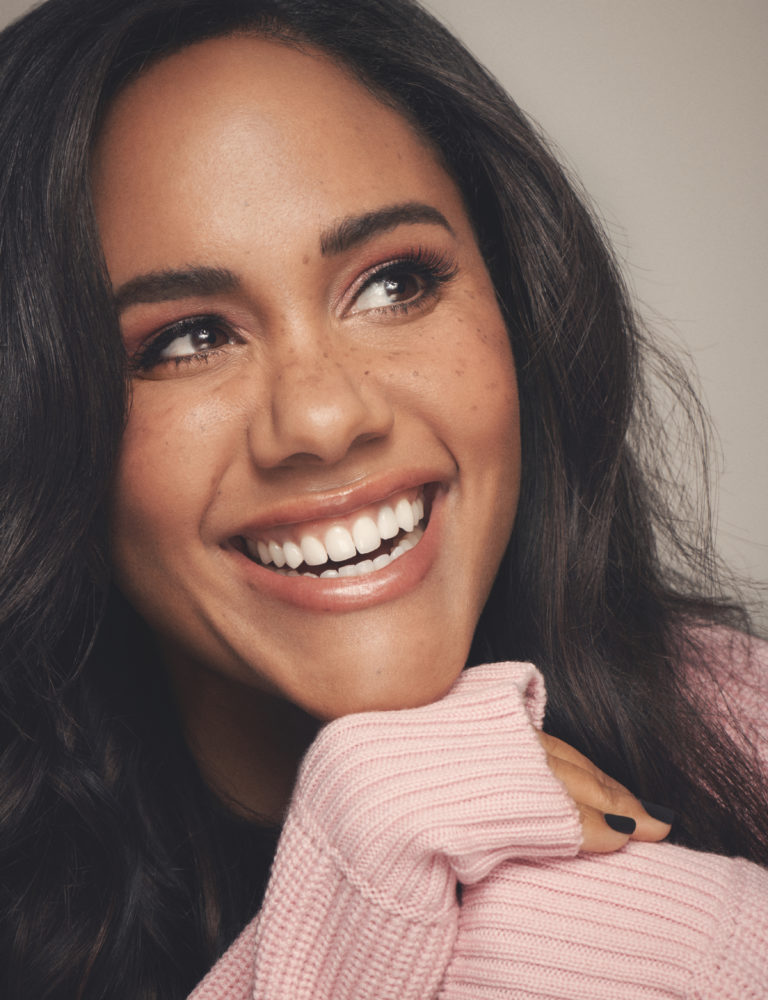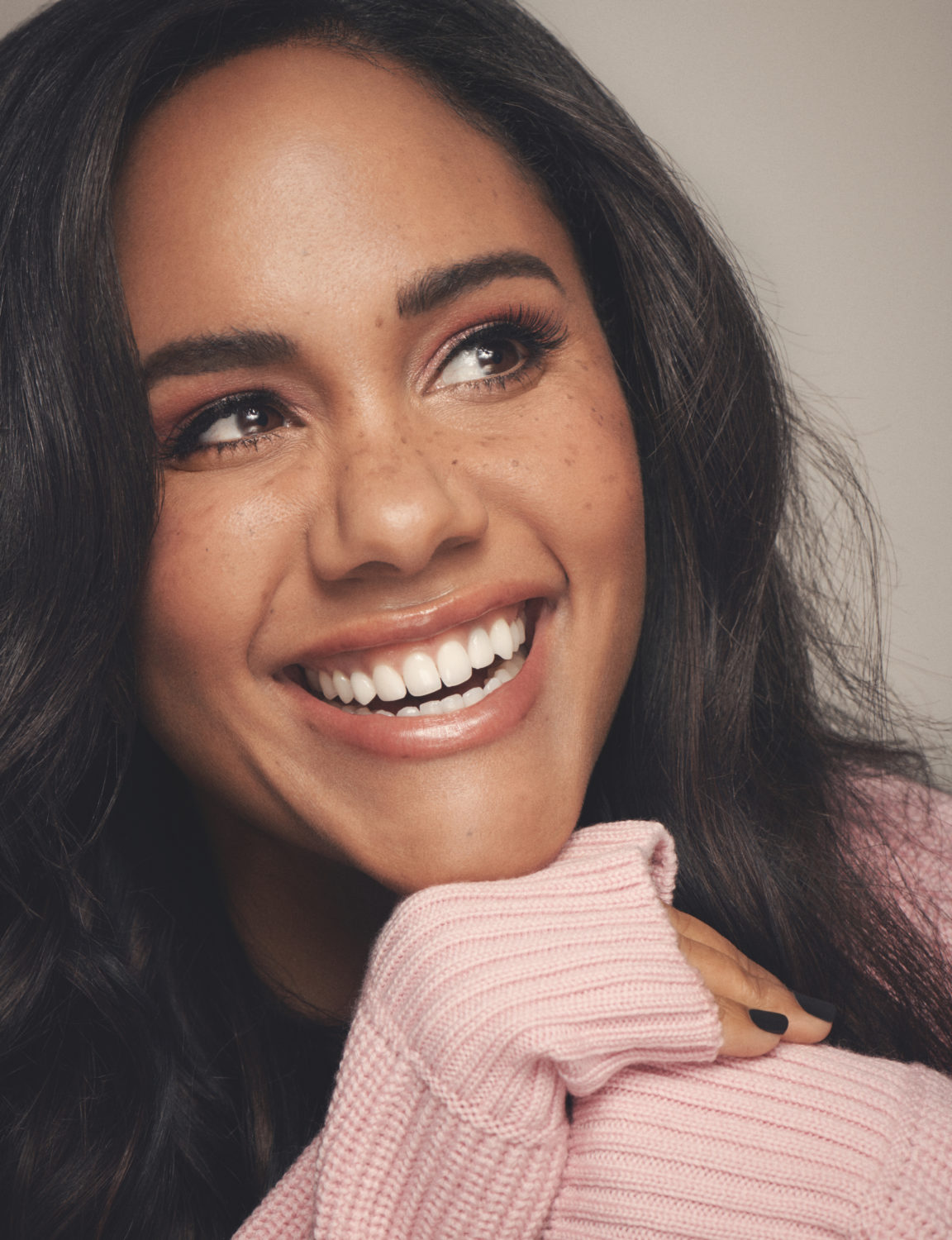 She confessed, "I was literally running from the training field most days. I had a show on London Live with Jimmy Bullard every Thursday that would go out, but no one would really see it and I was doing Arsenal TV. I was sitting alongside Natalie Sawyer at Sky Sports just so I could learn how she was reading the auto-queue."
She added, "I suppose people see you on Soccer AM and now the BBC and think, 'you've just been placed there', but I was doing so many hours in the FA and at Arsenal behind the scenes."
This hard-working mentality is something that's stuck with Alex throughout her time as a player, seemingly giving her the perfect grounding for her future endeavours. She opens up to me that her mum has always been her biggest cheerleader through it all.
She said, "I have mentors within broadcasting, but I think for me I'm always just so thankful for her, to be honest. When I started playing football or when I moved into broadcasting, she's never tried to put me on another path. She's always been behind me, and that belief in me has been everything."
Even with Alex's solid support base, going from player to pundit was always going to throw up some challenges, especially when you're one of the first women to bridge the gap between men's and women's football. In 2021, Alex hosted a BBC documentary called 'The Truth About Improving Your Mental Health'. After speaking out about her own struggles with mental wellbeing, citing burnout and online trolls as being the main catalysts, Alex has learnt a lot.
She revealed, "It really is okay not to be okay. There are people out there that you can talk to and who want to listen. It's not something that you should feel ashamed about or feel silly speaking about because everyone's experienced it and everyone's had those same sort of feelings that you've felt at one time or another."
As we all know, it's the experiences we have that shape us, both positive and negative. Alex has managed to harness these and turn them into something that can help others. Her roles presenting Soccer Aid and Children in Need go deeper than being just a career choice.
She said, "Growing up on a council estate like I did, I know that there are so many kids that just need help or support. They can achieve anything that they want to, it's just them being given that opportunity sometimes. Giving a kid hope in their darkest moment is absolutely everything, and I've seen that first-hand."
When we talk about her career highlight as a player which is full of greatest hits, she eventually settles on a memory that's closely linked to her childhood.
She revealed, "When I finally managed to play at Wembley with Arsenal – I'd already done it with England and Team GB, but then to finally walk those Wembley stairs in my Arsenal kit and lift the trophy was the icing on the cake."
She said proudly, "I started everything at Arsenal, so to finally play there when I used to play in a football cage in East London and dream of playing at Wembley…I cried like a baby that day just through pure happiness and emotion."
Looking forward and into Alex's future, it's difficult to envision anything other than continuing success and perhaps even a few more 'firsts' to add to the growing list. Her latest personal project, and something that's she's particularly excited about, is the upcoming launch of her book: 'How (Not) To Be Strong'.
She stated, "From the moment I retired from sport, I was being asked to write a book. I feel like I'm finally ready to communicate on a level that I would never have been able to before. So I think the time's right for people to know that next level of me."
She continued, "I've already said that I think this will be one of the proudest things that I've ever done. I would have never thought that I'd be able to sit there and write a book myself, I thought I'd maybe have to have a ghost writer, but I know my story and I know how I want to tell it – no one else can do that."
At only 37, Alex has achieved enough to last a lifetime. It feels strange to ask her what she'd like her legacy to be, but with Alex it's a necessary conversation to be had because you just know that her name will forever be etched into the history books.
She paused before answering the weighted question, "I think I would like everyone to always know that every time they've seen me and in everything that I do, it's always been 100% me – and that raw, authentic person that they saw in the beginning has never changed. She knows where she comes from and is proud to be from that area. She is proud to represent everyone at that kind of level, they will always have that connection with me."
She continued, "I think I'll always pride myself on that and know that no matter what's going on around me, I'll always be real and speak up for the things that I believe in."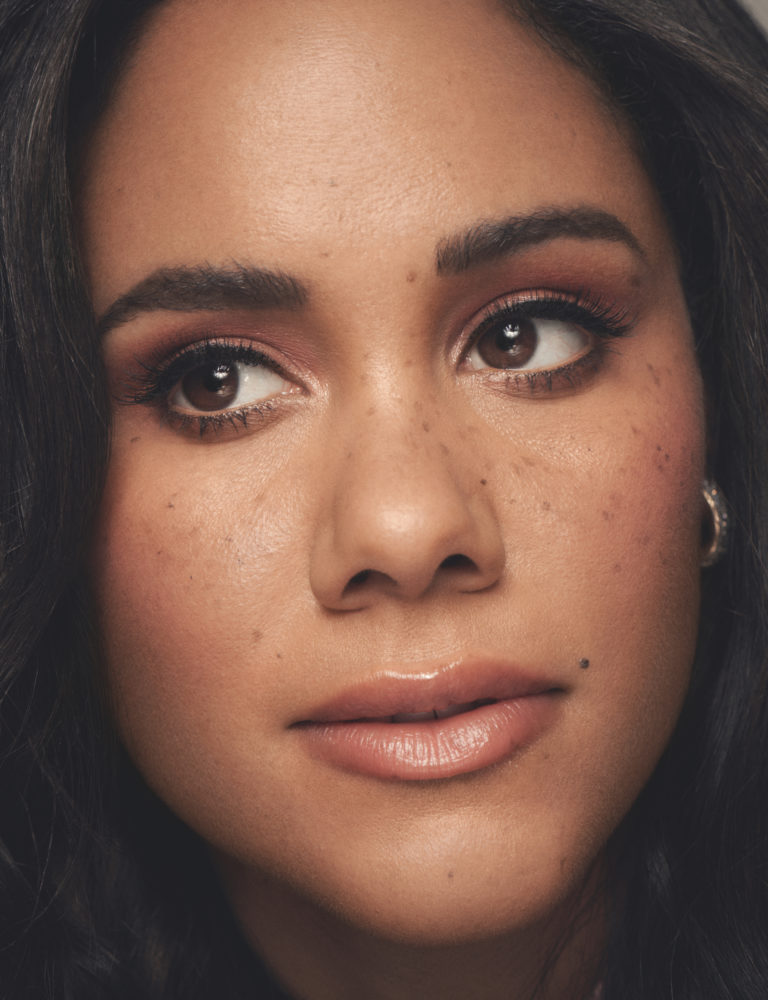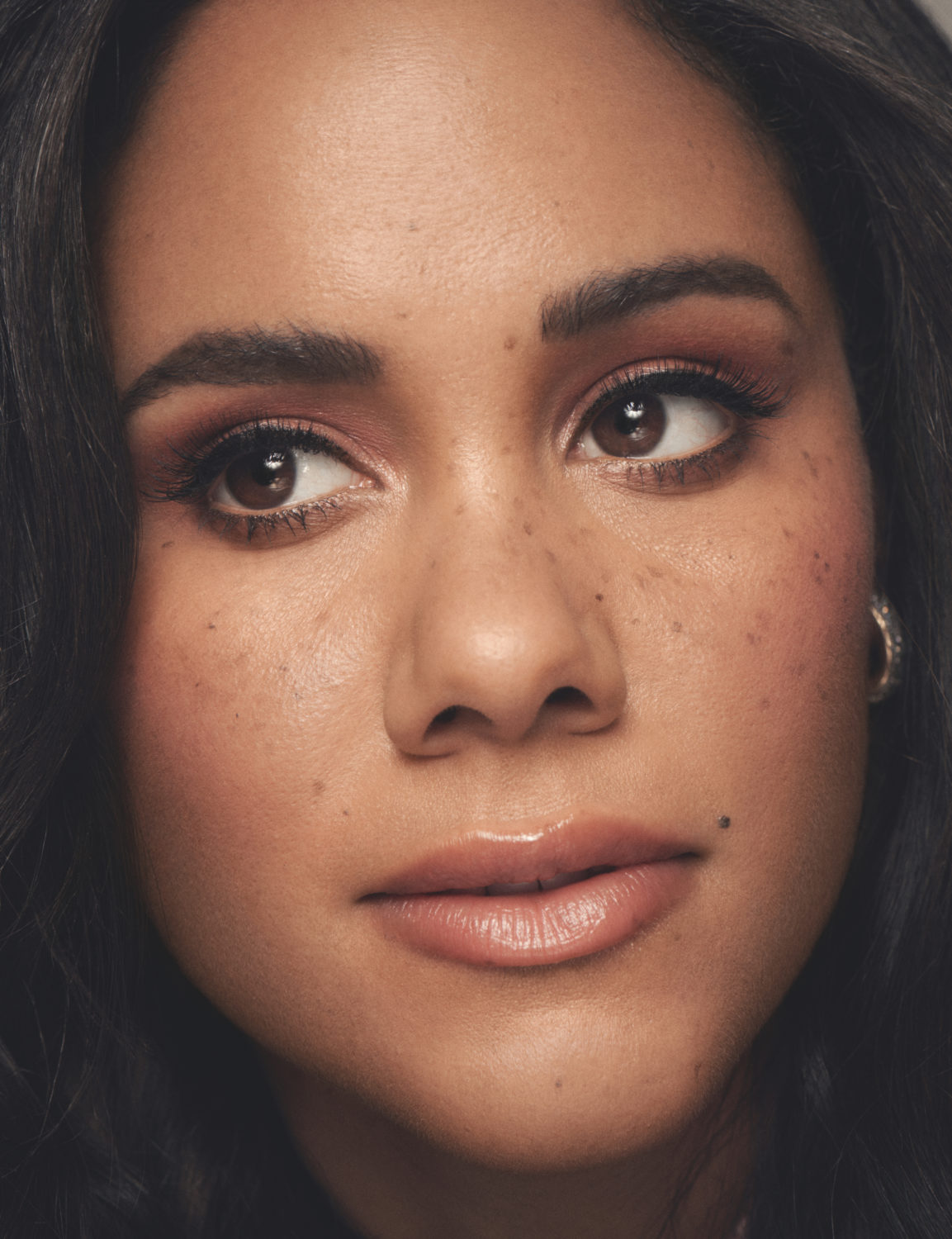 And that's the thing about Alex, whether you are speaking to her in person or watching her on television, she is entirely auethentic, she is exactly the same person in front of the camera as she is away from it.
As we come to the end of our interview, my mind is brought back to the little girl sat watching the Brighton match, wrapped in her blue and white scarf. I know that she could never have imagined that women's sport and the representation of women could have ever become what it has.
Professional sport used to be something that we were just supposed to look at, but never really touch – Alex has not only brought it to within arm's reach, but she's actively pushed it closer than it ever has been before.
There's always progress to be made, of course, but Alex summed it up perfectly, "You know, we often think that we need to be doing the biggest thing all the time, and actually sometimes you just need to keep doing what you're doing at the moment, to keep showing up, and sometimes that's enough."
Alex's debut book, How (not) to be strong is available to pre-order here.
Photography
Arved Colvin-Smith
Stylist
Kristhan Parmar
Make-Up Artist
Lan Nguyễn-Grealis using Armani Beauty
Hair Stylist
Jay Birmingham using Colour wow and Easilocks hair