Model, philanthropist, actress and United Nations' IFAD Goodwill Ambassador, this Canadian-turned-London transplant is a woman you should know about. One half of one of the world's most admired power couples, Sabrina Elba is just getting started on making waves here in the UK, so we sat down with her to give you the ARCADIA introduction to ….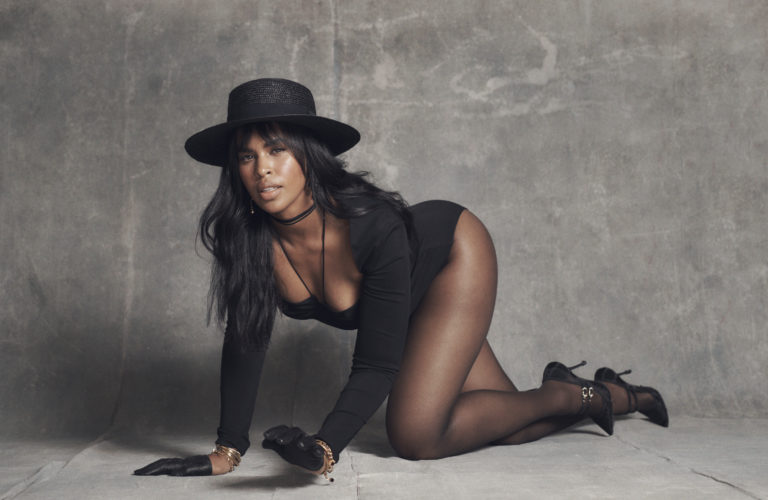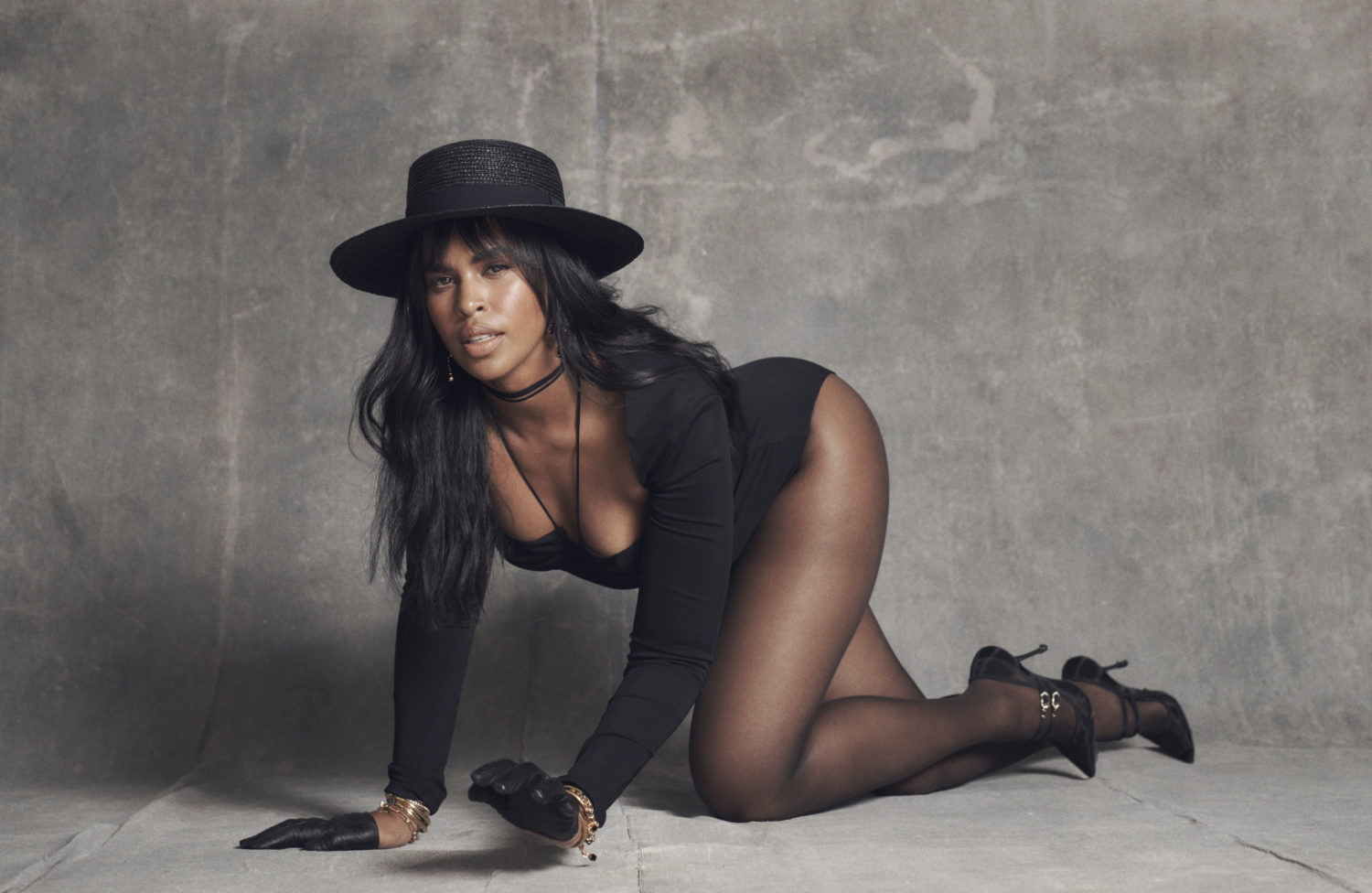 Arriving to set the morning of the shoot, a beautiful, classically dressed woman meets us at the door as we try to clamber through the threshold with all of our gear. 'What a helpful passerby,' I thought, only to realise that it was actually Elba herself getting stuck in where our subjects rarely do. On first impressions Elba is a breath of fresh air — and what a lasting impression that was to.
As with all interviews, I go in blind, basing my knowledge of my interviewee on whatever I've come across in the past. I don't do background research, I don't check their Instagram to find where they've been in the last few days, and I don't check Google news alerts. I like to interview in a conversational way, to bring out the best and most real version of the interviewee. Conversation is where all great things start, right?
Such is true for Elba's last 5 years, at least. It started with a conversation over slow jams and jazz in a Vancouver bar, followed by non-stop conversation for a month, before moving to London and building a brand based around conversation and partnerships.
"You know when you just, know?" she asked me. Sadly, no I don't, but happy to live vicariously though her story, Elba continued to tell me all about the transformative "journey she'd been on since 2017. "It has been a whirlwind, that's for sure. "A small-town girl with big ambitions, meets a beautiful man who encourages me and gives me space to realise them. Now, we live in London — that's the nutshell version," she said, with an infectious smile.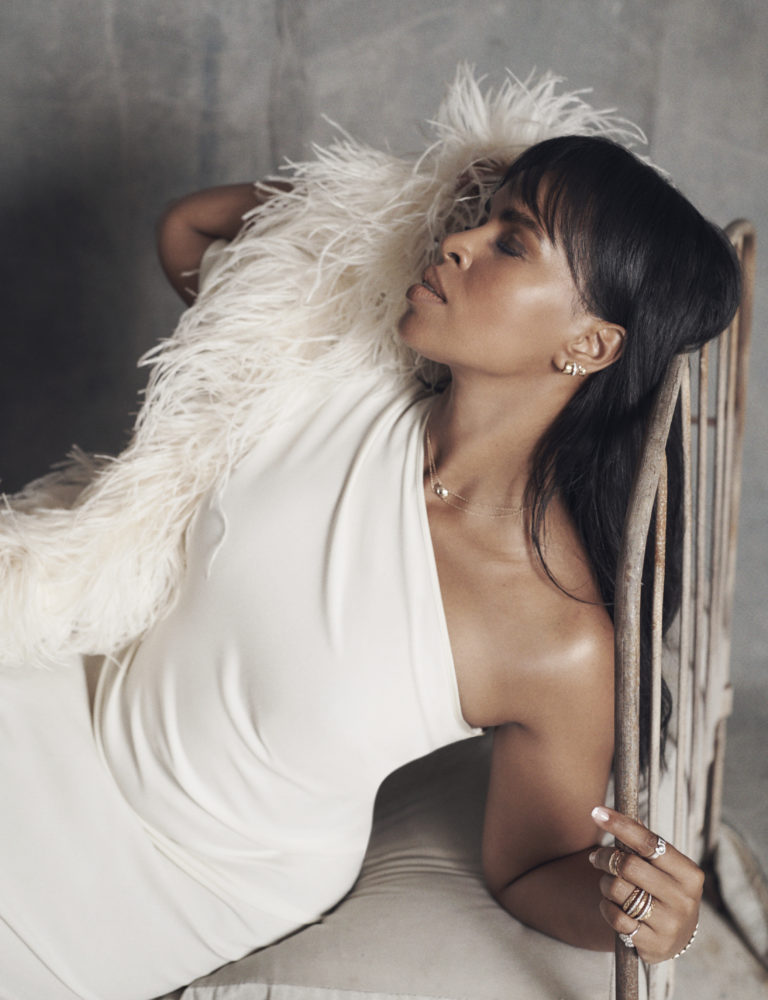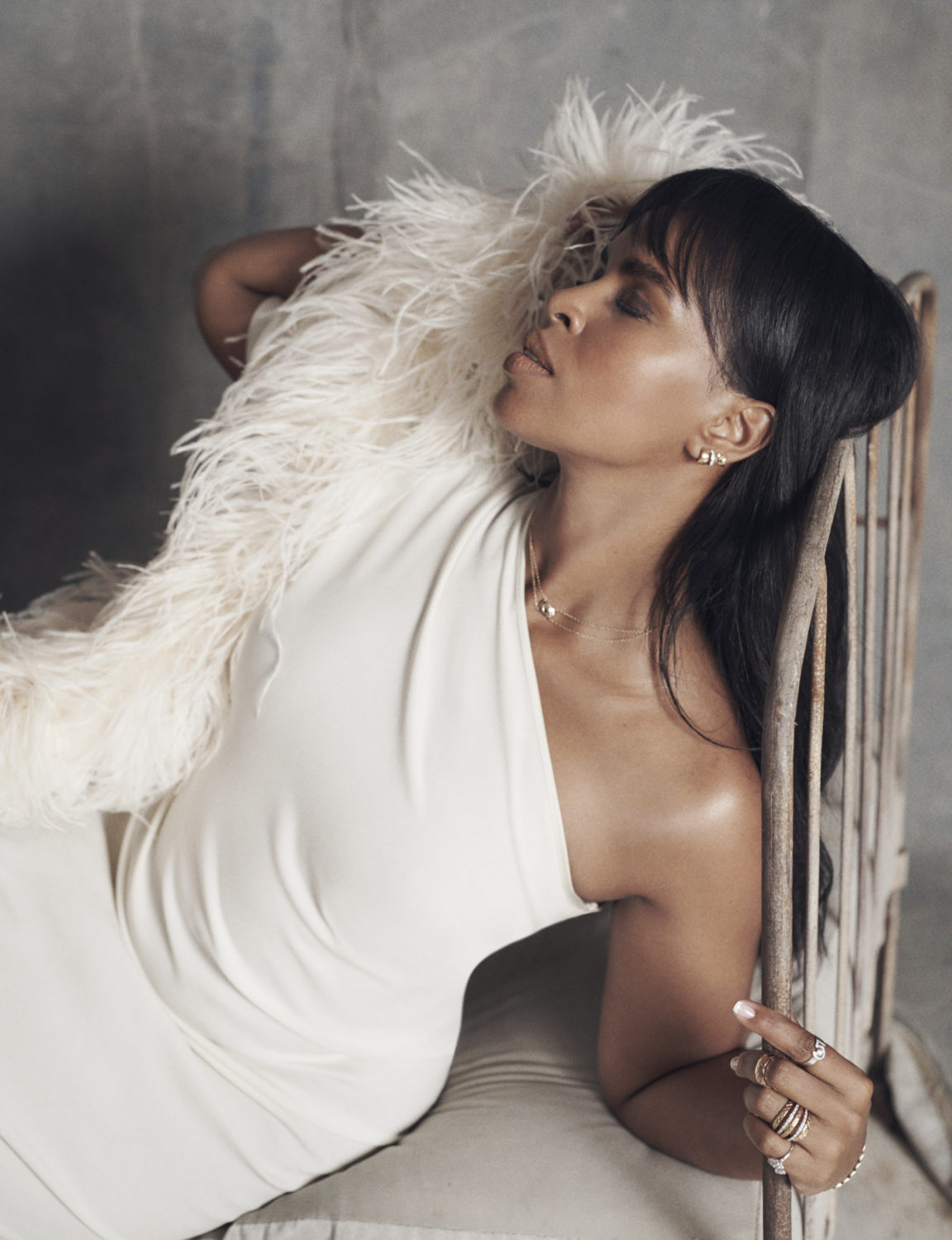 Having romanticised London for years as a picture-perfect, movie destination, Elba had never imagined she'd move across the Atlantic to the Big Smoke, in fact, when pursuing a career in Law she hadn't imagined leaving Canada at all. Growing up in Vancouver, the cheery Canadian had a little bit of a culture shock when she moved to London, most notably because Londoners aren't quite as forwardly friendly as our friends across the pond. "The first time I got in a lift and said 'good morning everyone' and was met with a deadpan silence," she laughed as everyone in the room nodded as if concurring. "But once you find your family here, London is great. The culture experience, the vibrancy of the city, everything that made me
nervous and adult a little sooner than I'd hoped has now become everything I love. It's been such a nice journey to find my feet here!"
Fast-paced London life hasn't gotten a hold of Sabrina yet though, as she still plans life around when to visit her mum and four siblings. Speaking fondly of her mum, Sabrina tells me about her upbringing and her mother's commitment to selfless actions. "She's a single mother and so she has always valued the practise of giving back to community. She'd volunteer at food backs, invest in agricultural projects and teach us the importance of these things too." Her Somalian mother grew up in a small rural community and Elba attributes her inspiration for her work as UN Ambassador for IFAD – International Fund for Agricultural Development, with a focus on Africa – to her mother, the 'guiding force'.
While the pandemic has ravaged the livelihood of many rural farmers in Africa and around the world, Elba is committed to her role as UN Ambassador to raise awareness on food security and climate change, particularly for smallholder farmers. This includes launching IFAD's $200 million COVID-19 relief fund for rural communities.
It seemed to me that the Elba's didn't partake in the Lockdown 1.0 pyjamas and Netflix daily routine, although she assures me that they did. Between learning how to ice-skate on a mat she bought from a targeted Instagram advertisement (don't judge, we've all been there) and coaching Idris in a regimented skincare routine, Elba used lockdown as a catalyst for growth.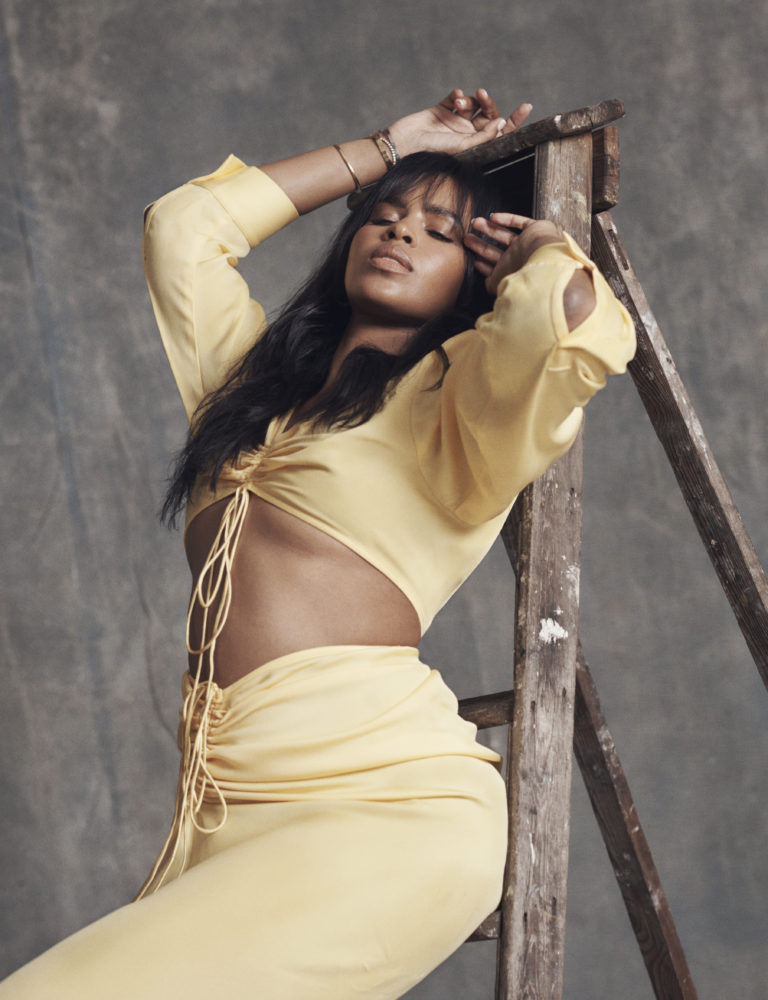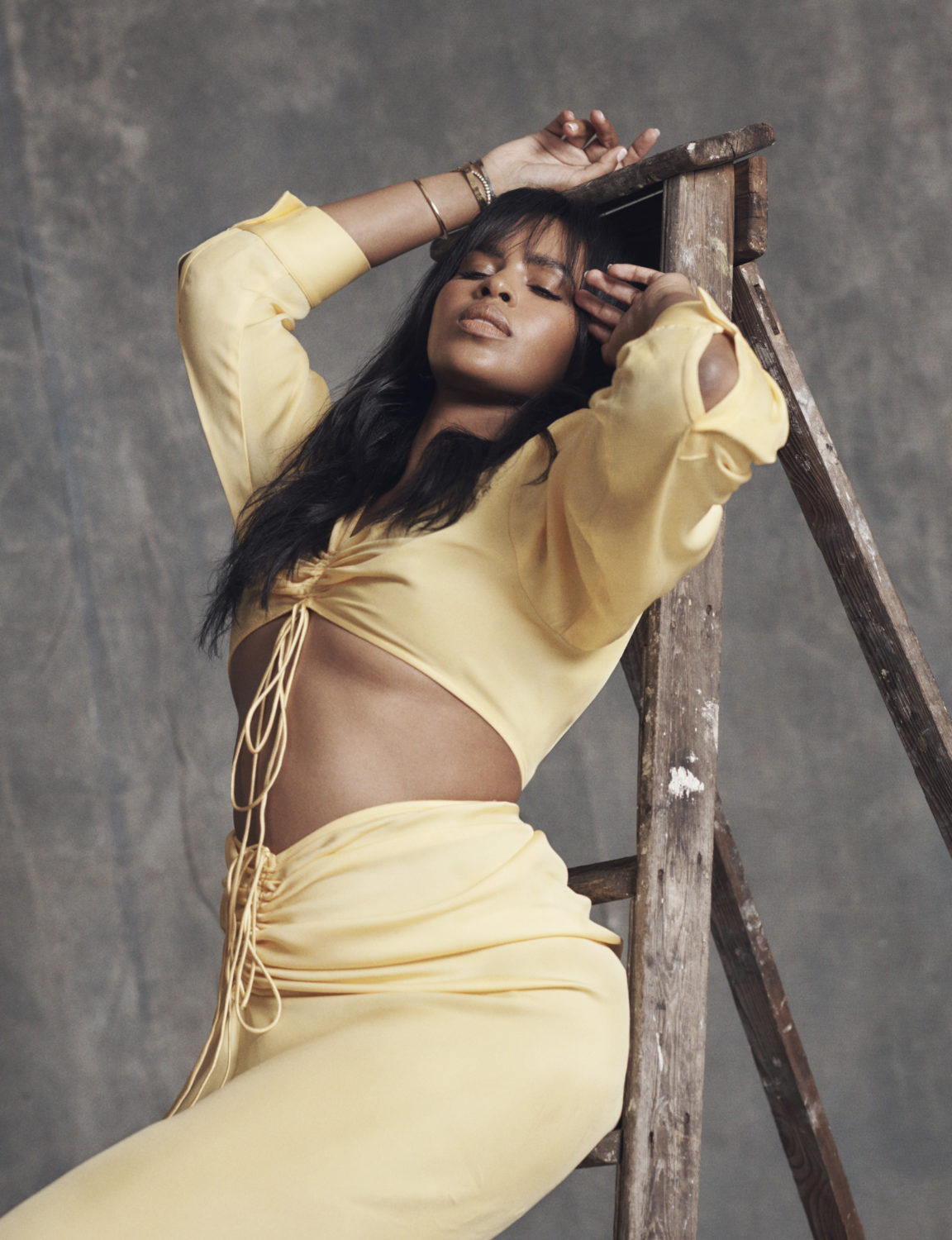 "We're newlyweds, you know, so we're growing together as a couple, but also as two individuals who have come together in this new space," she says. We spoke about that liminal space between the age of 28 – 32 where things seem to just change in every aspect of your life, and the best thing to do is roll with it. I'm living it right now, so it was highly relatable! "It's taken me a while, but I feel like I'm finally finding my place in the world as a woman of colour. And feeling more steady on my feet, I want to make a change for those who maybe aren't in the same position."
Elba's commitment to self-growth is obvious, even more so, it's palpable. Hoping some of her efforts would rub off on me while walking around set, she continued to tell me of her lockdown chronicles. "At the core of our relationship is conversation, we value communication above all else. There were a few times we discussed wanting to work together, but wondered how it would even work. Thus, the brainchild of lockdown was born, Sable Labs," she said, proudly.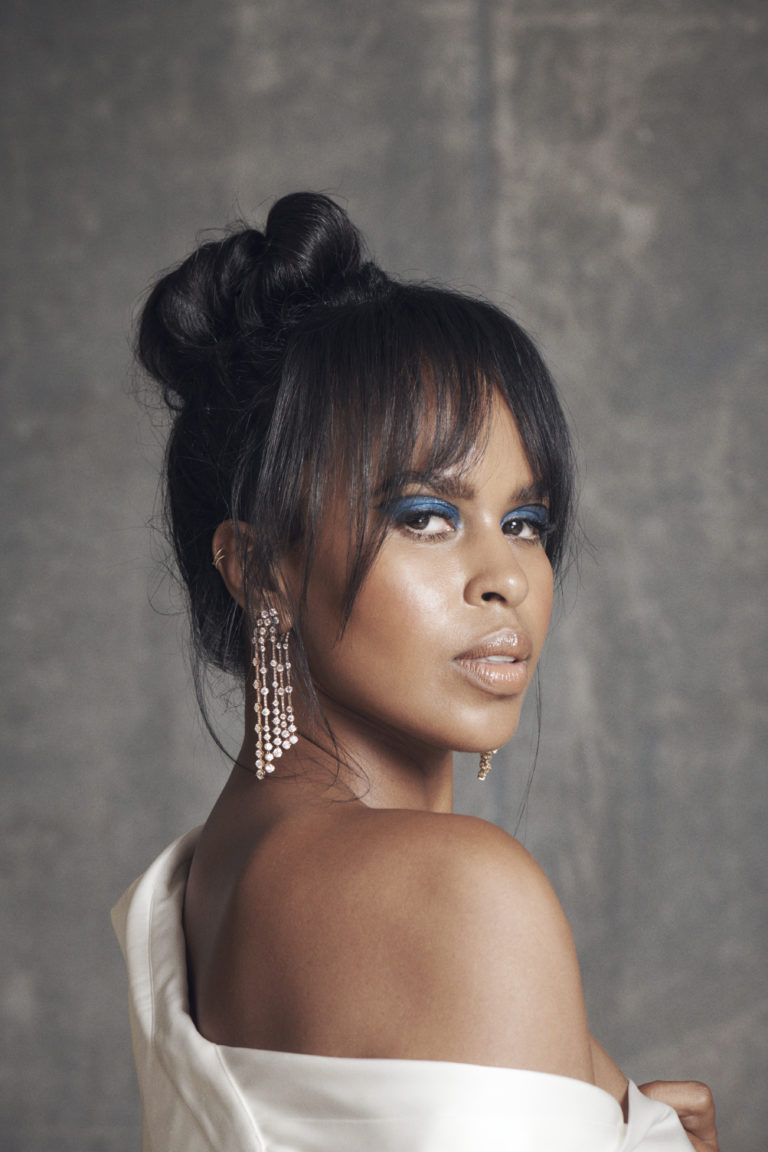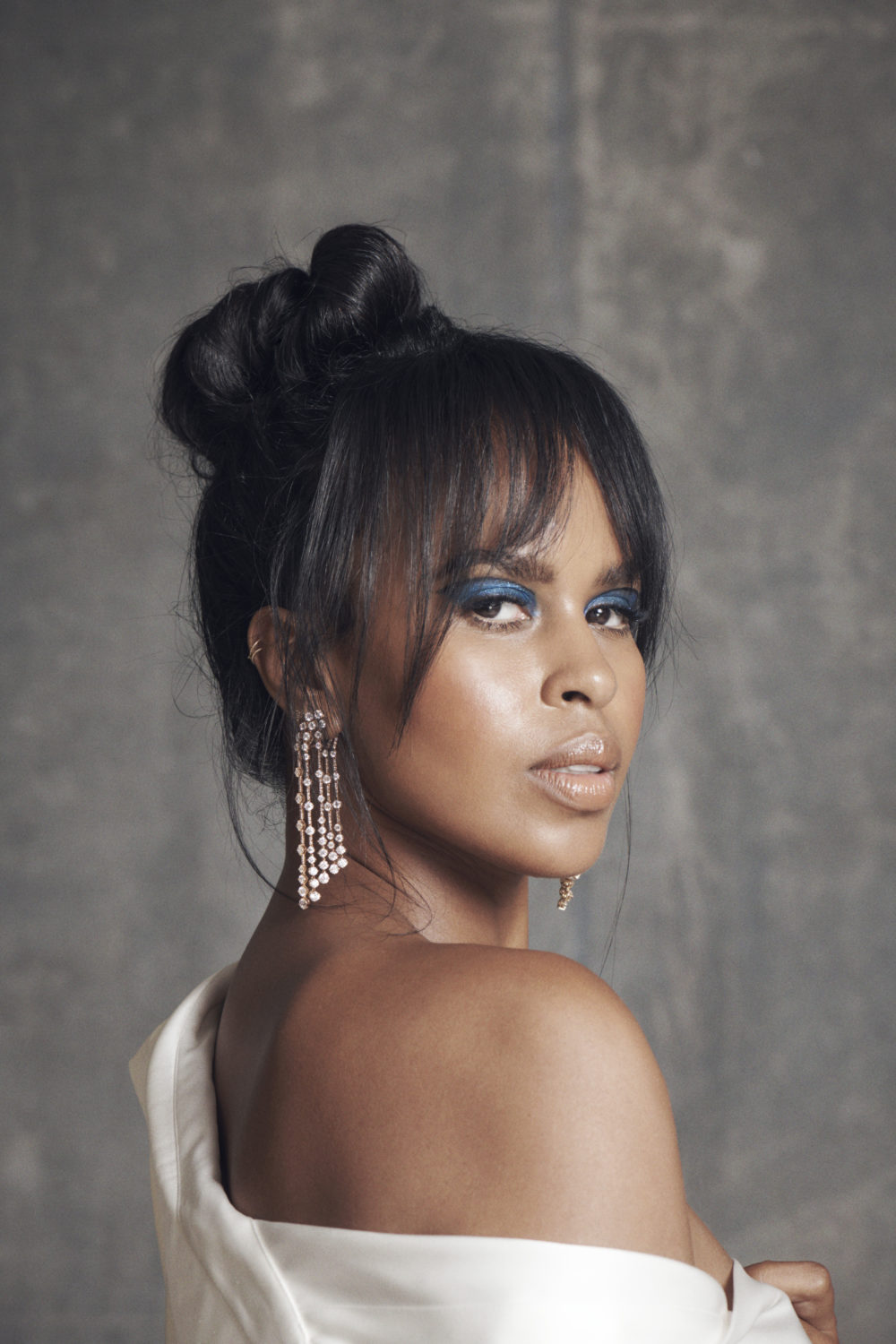 Sable Labs, which also features popular Audible podcast, Coupledom, will create a global community that celebrates partnerships of all kinds — romantic couples, business partners, creative duos, long standing friends, family ties and more.
"We had a lot of conversations with other people who had experienced working in a partnership or who wanted to, and we realised there's a huge appetite for it and wondered why people don't do it more," she continued, "getting through life involves other people, and while we were ironically in isolation when we came up with the idea, nobody is in isolation really. As humans we thrive off of other people, learn and grow from other people and our shared life experiences."
While the brand will evolve beyond what the four walls of the Elba household could imagine, the first channel through which the Sable Labs dream has been realised is Coupledom, a podcast that speaks to two partners creating extraordinary outcomes in life and business.
"We started on Instagram Live during lockdown, as it was the perfect way to bring people together over meaningful conversation, but we've elevated that now to an Audible podcast, much to our listeners delight," laughed Elba. Having conversations with partnerships they admire, including Kim Kardashian and Kris Jenner, and the iconic Ben & Jerry, the Elba's are now recording the second season of the hit podcast. "We're doing it to learn and grow ourselves, but also because we want a safe space for people to gain inspiration," Elba explains, "Idris and I are still growing together as a partnership, so we're opening our coupledom up for conversation too."
Having started my own business and also recently ending a longterm relationship, Elba's words around partnerships really resonated with me. I asked her — in fact, I practically word vomited in a last attempt to find out the secret — what the key to a successful partnership was. "The most important thing about relationships and partnerships is to have a great relationship with yourself. The wellness space is so important, you have to take care of yourself, mentally, physically, spiritually, and exploring what that means."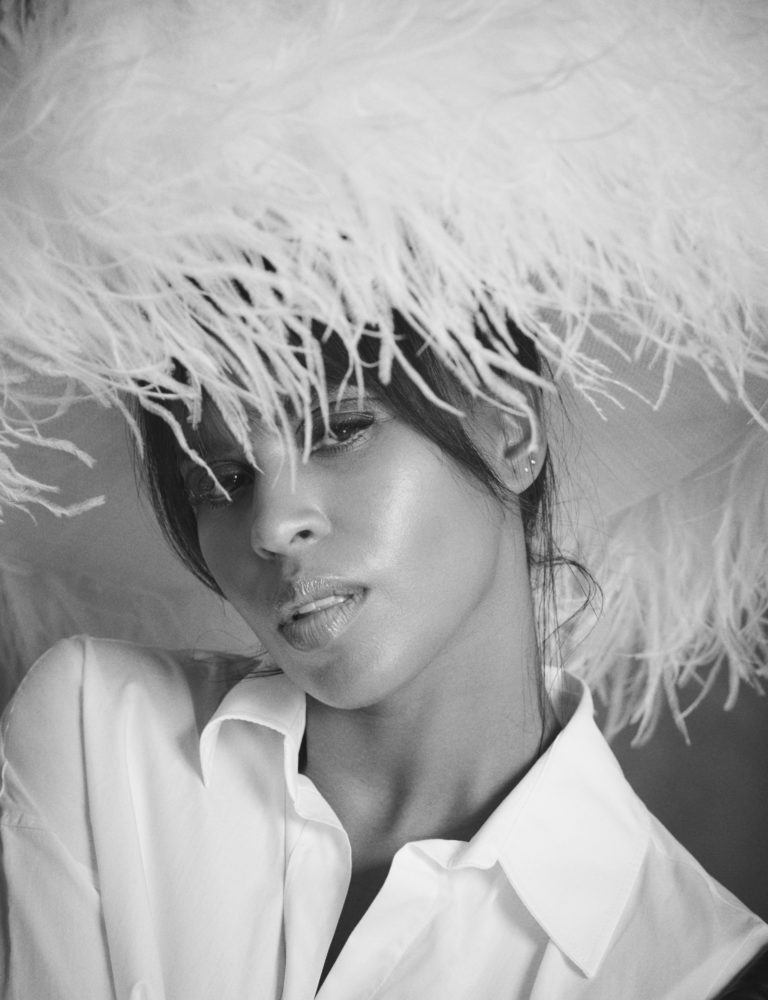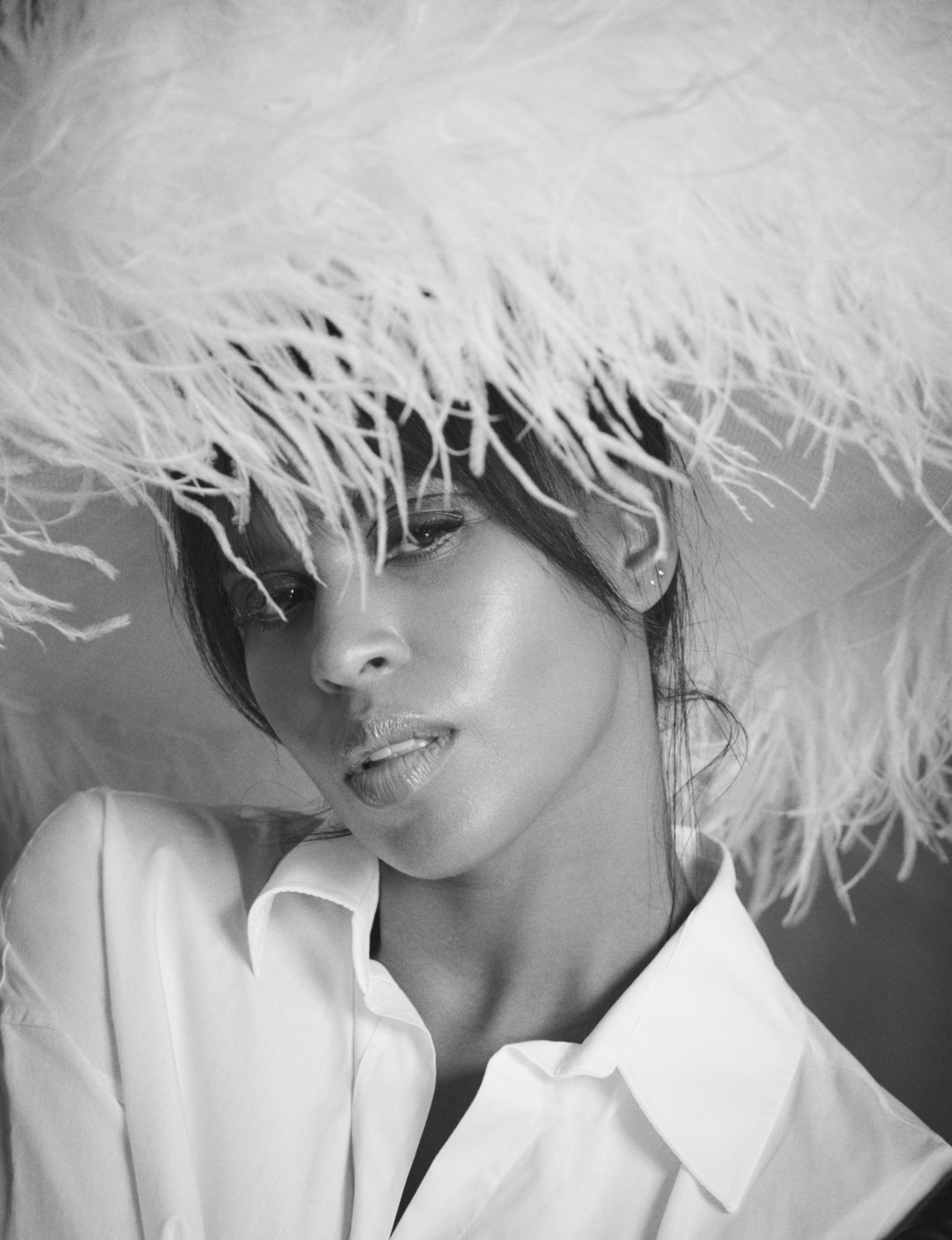 As if her words couldn't get any wiser, she continued, "One of the biggest things you have to realise is that you can dream bigger, Idris and I have helped each other with this through our partnership," she said, adoringly. "I'm not sure I can word it exactly how I feel it, but looking back at myself 5 years ago, I never thought I'd be speaking to you, or having a podcast on Audible. You'd look at other people achieve these things but remain an onlooker. I didn't see myself in this space, but our partnership has given me the power to discover who I am and the confidence to take risks."
The passion project-turned-lifestyle has now become Elba's mission. "To make our dreams come true we need self-growth and we need the support of people around us, it's that simple. So, we took our dream of having a company in the wellness space, which now allows us to grow alongside others."
On one of the aforementioned Instagram Lives, a dream Elba didn't even realise she had was birthed through — you guessed it, conversation. Following an Instagram Live with Black Lives Matter founder, Opal Tometi, Elba received a phone call from her dear friend, Christian Louboutin, who sought to learn more and have an open conversation about the BLM movement. The following day, he called up the fashion-lover to request that her and Idris work with him on a project that would see 100% of the proceeds go to five non-profit organisations. "This really was the dream project to work on, and with the name 'Walk a Mile in My Shoes', we hope that we'd install some empathy in those people who questioned the frustrations of the black community," Elba explained about the collaboration, "we wanted to make people think for a second what another person who's not in your position might be going through, might be feeling or experiencing." With the partnership set to be an annual capsule collection, Elba tells me of how this is just another moment she's grateful for on her journey to better herself. "It was second year university and I saved all of my money from working in a bar to get my first pair of Louboutin's — and to now be able to say I've collaborated in a way that's so fulfilling and so fruitful, it's really a dream come true."
Elba's openness and willing to bare all, be truthful and authentic was inspiring to me, not just because of her platform, but woman to woman. It's a conversation that I've walked away from knowing I've gained knowledge and wisdom, which isn't the usual result I expect from an interview. While packing up the shoot, I asked her the question I end all interviews with, 'How would you like to be remembered?' Being the great conversationalist she is, Elba turned my question on it's head and said, "I know how I don't want to be remembered," she paused… 
"I don't want to be silent."
@sabrinaelba
Photographer 
Arved Colvin-Smith
Photographers Assistant
Stylist 
Calvin Opaleye
Make-Up Artist 
Lisa Potter-Dixon
Hair Stylist 
Luana Babbi using GHD hair
Nail Artist 
Yasmine Elwakil using CHANEL e Top Coat Quick dry and shine and CHANEL La Creme Main