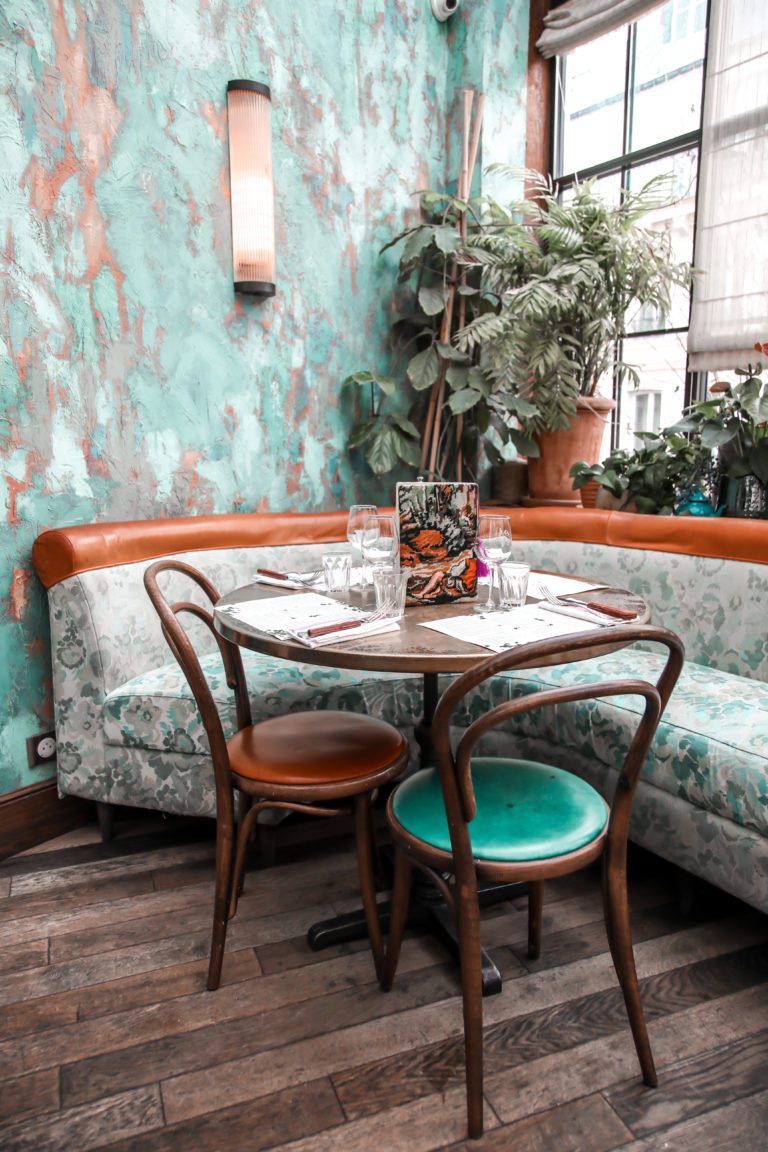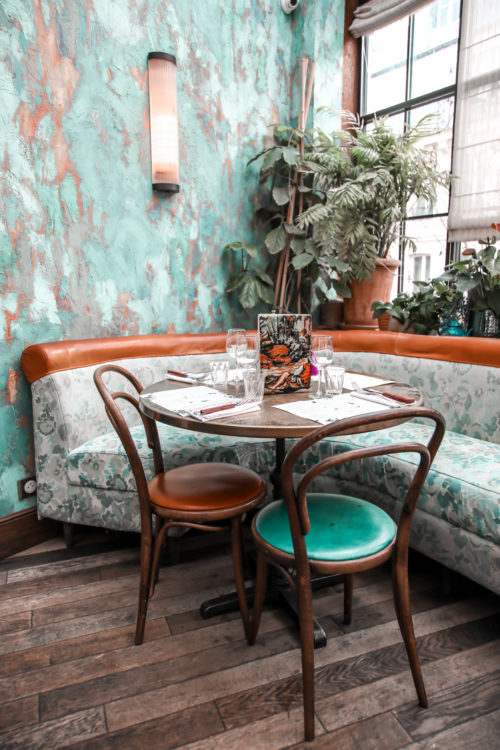 Paris is a city that evokes emotions and connects all manner of people, from the Louvre in the 1st arrondissement to the iconic Eiffel Tower, an emblem of Paris in the 7th arrondissement. Paris is the beating heart of France and its undisturbed charm remains unparalleled, despite being a tourist hotspot.
Paris is by no means short of places to dine or stay, from humble bistros to boujee bars and nightclubs, Paris' hospitality scene is unsurpassed. Good food and a charmingly melancholy ambience forms the perfect love affair for those who have the chance to visit.
With Eurostar offering regular flash sales, travelling to Paris by train has never been easier. Routes from St. Pancras International running in just 2 hours and 16 minutes to the Gare du Nord. With lots to see and different Parisian quarters to explore, honing some of the top picks has never been more necessary.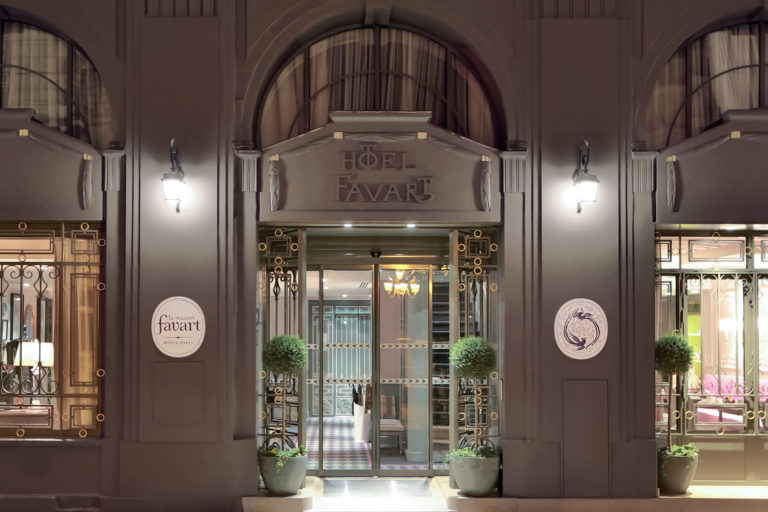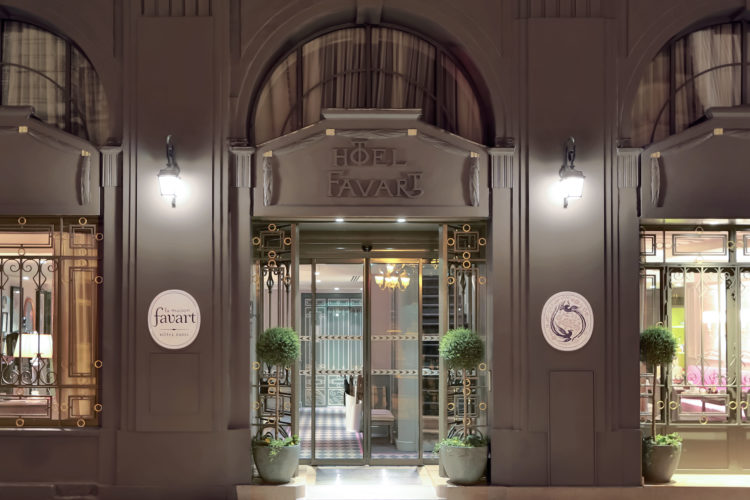 La Maison Favart:
Shielded streets away from the Grand Boulevard and the Louvre, La Maison Favart offers guests a traditional boutique hotel experience with modern amenities. Welcomed in by professional and friendly staff, guests can use La Maison Favart as a base for all their touristing needs. A highlight of this boutique hotel is the additional inclusion of a well-being area. Tucked underground, this dimly lit cave-like spa calms the mind with a jacuzzi and sauna. There is also a small gym space too, perfect for a morning yoga session.
Staying in the Justine et Charles room, relive their mysterious and colourful love story. The rooms are the perfect balance of cosy and airy, with it's large windows opening up to the view of the Grand Opera situated opposite. Enjoy breakfast in the quaint dining area on the ground floor with freshly prepared continental breakfast options. La Maison Favart is a stone's throw from the many mysterious arcades of the quarter, including Opéra Garnier, the Grand Rex and the Max Linder.
Deluxe Rooms start from €292.
Leopold Hotel:
While this hotel was recently renovated, it still feels like old Paris. Perhaps not suitable for those who require generous lift access (as the lift is traditional and very small). Expect compact rooms and a lot of stairs in this cosy boutique hotel. Despite this, it is a great place for those looking to rest their head at night in a comfortable double bed and start their day with a petit dejeuner in a cosy French setting.
Additional benefits include it's close proximity to the Paris Metro and its situation within the Latin quarter, Montparnasse is a tribute to the golden age of the 1920s that welcomes you back to the era with traditional shops, markets and iconic brasseries.
Superior Rooms (including breakfast) start from €149 per night.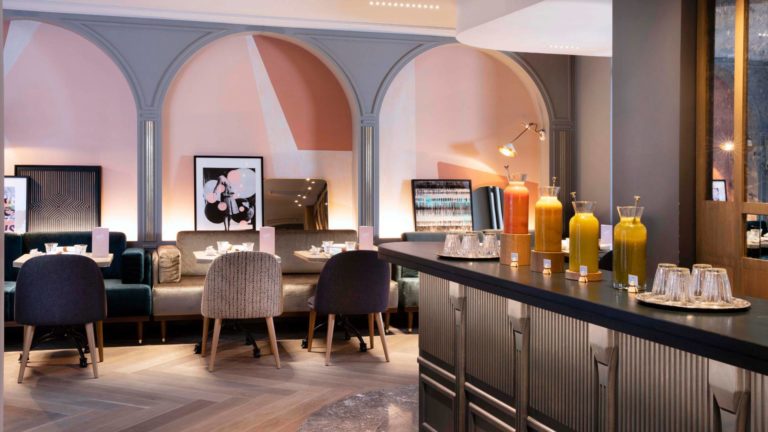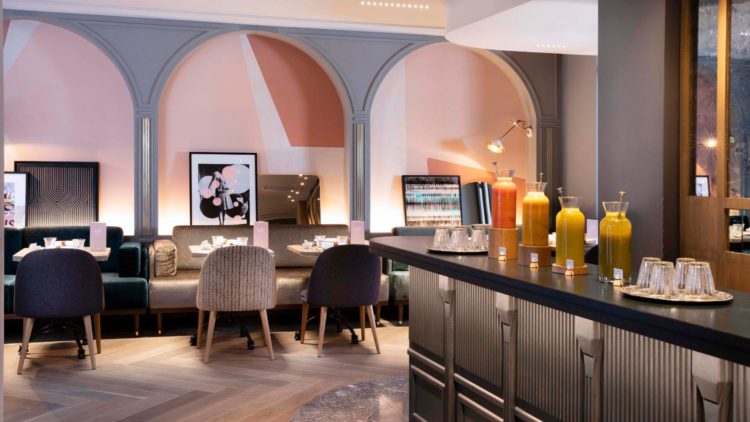 Hotel Flanelles:
There is an unprecedented attention to detail that warms each and every guest in this hotel as if they were being welcomed into a home at Flanelles Hotel. Staff are immediately attentive and careful to make sure that you are put entirely at ease at check-in.
It's boutique feel makes for a comfortable stay, with a 'help yourself' policy in place for you to make barista quality coffee or pots of tea. Cake and croissants are also readily available as part of a complimentary service, with a cocktail station opening from the early evening where guests can try their hand at a signature cocktail. The rooms are boutiquey and monochromatic, perfect for those travelling in couples or solo. Each of the 25 available rooms, although compact, are ergonomically designed to save space and emphasise the importance of comfort.
The hotel is also well located. A couple of minutes walk from the Arc de Triomphe and Charles de Gaulle – Étoile, Hotel Flanelles is the perfect place to be situated for those wanting to explore the central hub of Paris by foot or venture outside to destinations such as Disneyland Paris by train.
Premium Rooms start from €215 per night.
To Dine: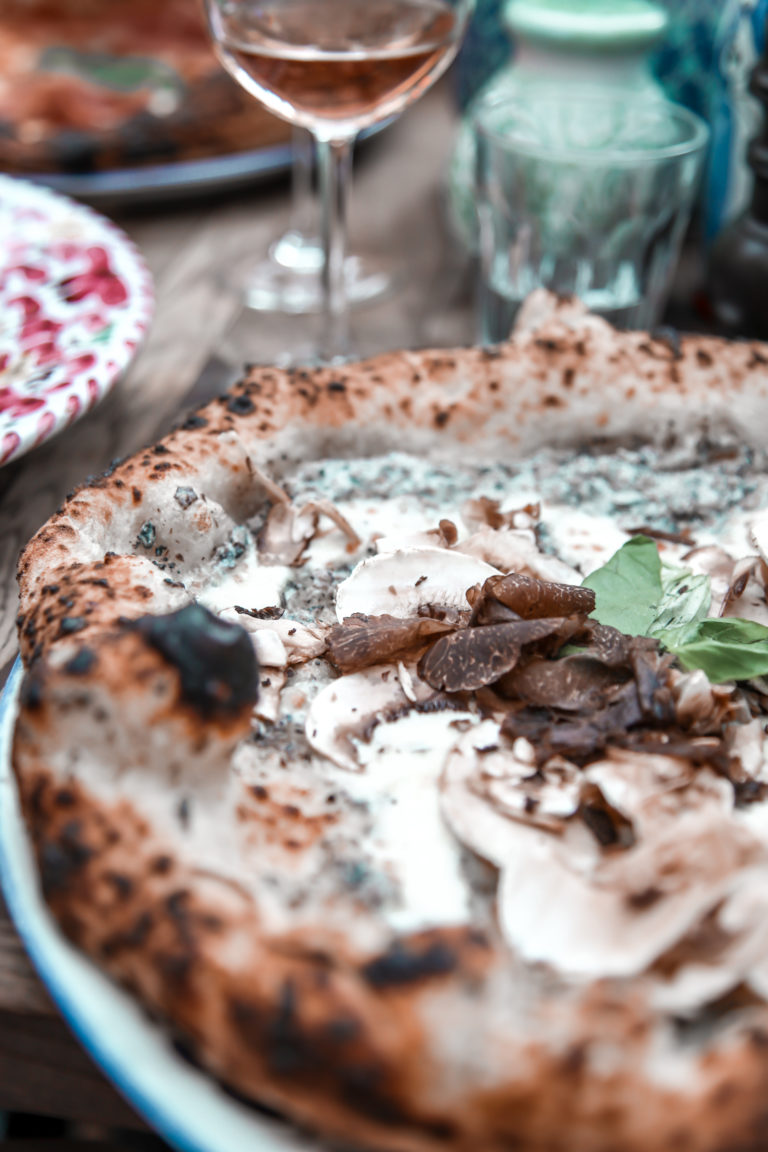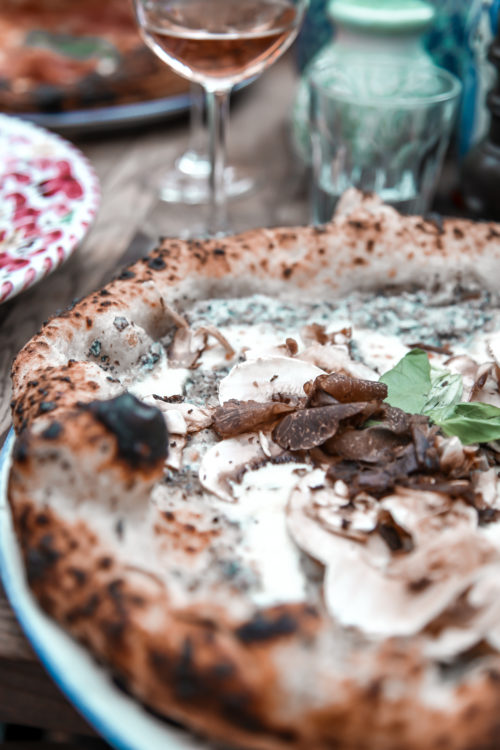 Pink Mamma:
There is so much to see in the bohemian 18th arrondissement of the city. Where writers and artists congregate in droves to find inspiration and visitors gather to experience the vibrant café culture and buzzing restaurant scene.
Pink Mamma is a high energy and colourful restaurant with loud music and even louder atmosphere. Wind up the stairs that are covered in eclectic photographs and pieces of art and enter to the top floor, where a bright and airy greenhouse-like space emerges. Hero dishes include their famous corn-fed T-bone steaks and melt in the mouth burrata which pairs well with their warm sourdough rolls.
Miss Ko:
A true social centre for Paris' upper echelon, Miss Ko is located just off the Champs-Élysées. Entering into the moody venue, it feels more like a club than a restaurant, further enhanced by the DJ's selection of deep house and techno music playing throughout the venue.
It is quirky from start to finish and helms a punky atmosphere from the get go. Notable interior features include the hand-painted chairs and the technicolour umbrellas hanging above diners. Those seated at the digital tables can have fun with the screens beneath their dishes. This fun and lively restaurant brings a party to your table with colourful dishes and classic cocktails.
Top dishes include the sweet and tangy Gua Bao buns and for those who enjoy sushi, diners should opt for the Rainbow Samurai with salmon avocado and spicy mango and the Dragon Tempura which include Sashimi of tuna, spicy tuna tartar, tempura flakes and spicy mayo. Expect generous portions as part of the set menu. Other highlight dishes consist of burger buns tinted with cuttlefish ink and the Roquefort tuna in the "Red Baron" sushi. The menu at Miss Ko piques curiosity and causes taste buds to wriggle in delight.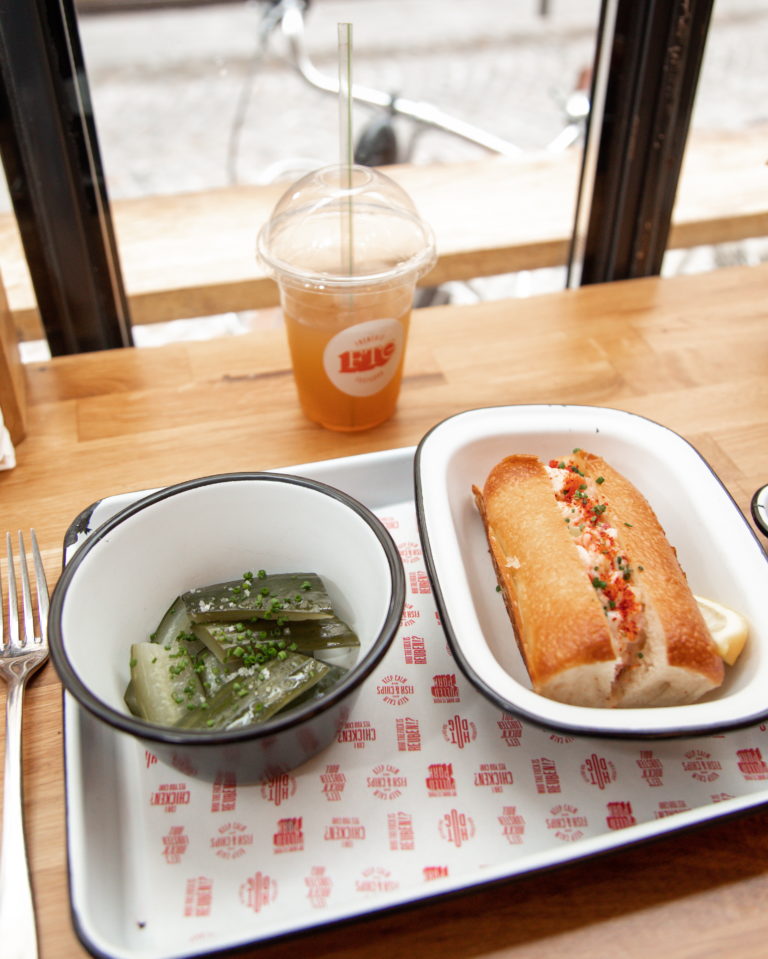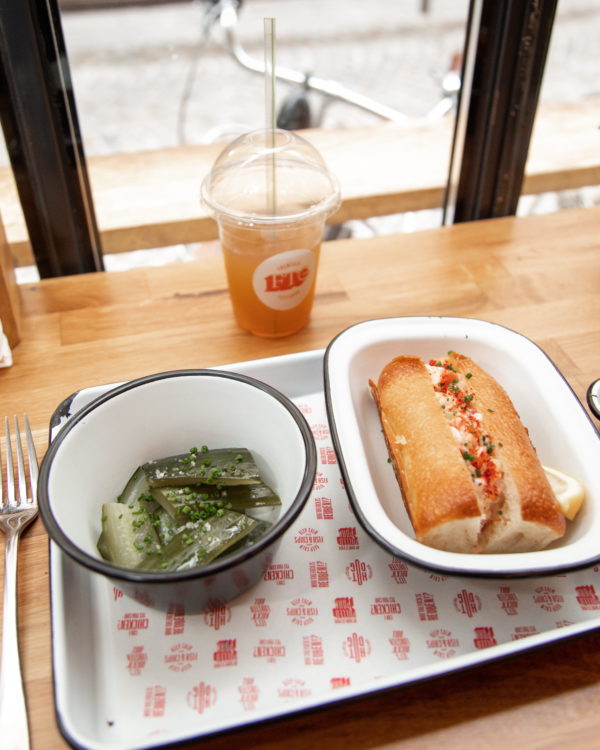 Lunch at FTG:
Lunch at Frenchie To Go (FTG) is a no-brainer as a relaxed dining experience for those who are resident foodies. Don't be fooled by its humble exterior or the fact that it is tucked down the unsuspecting side street Rue du Nil. From a big blowout breakfast to a leisurely late lunch, FTG serves good food fast.
Serving predominantly UK and US style street food, it's the perfect pitstop for those looking to breakaway from the croissants and cheese-filled baguettes. Although it boldly states that 'Sorry no burger here', a burger on the menu is certainly not missed. Ensuring there's a French twist, FTG offers a contemporary fusion of flavours in quick bites that will satisfy every craving imaginable.
Curing their own meat in their smokehouse means that trying the Reuben sandwich is a wise choice. This famed sandwich features thinly sliced pastrami, cheddar, red coleslaw and Russian dressing.
For those who enjoy lobster must try the Lobster Roll. Shreds of lobster are piled in with celery on thick buttered brioche and then served with a generous ladle of beurre blanc. Order alone or with a side and a drink for the ultimate fusion feast.