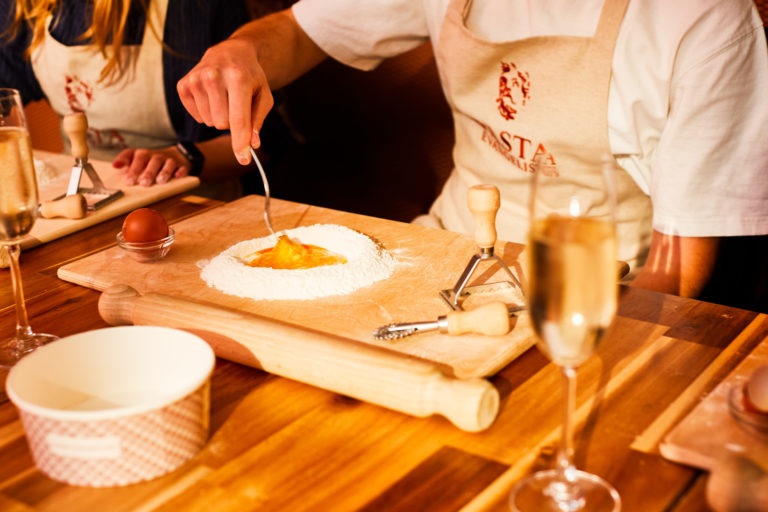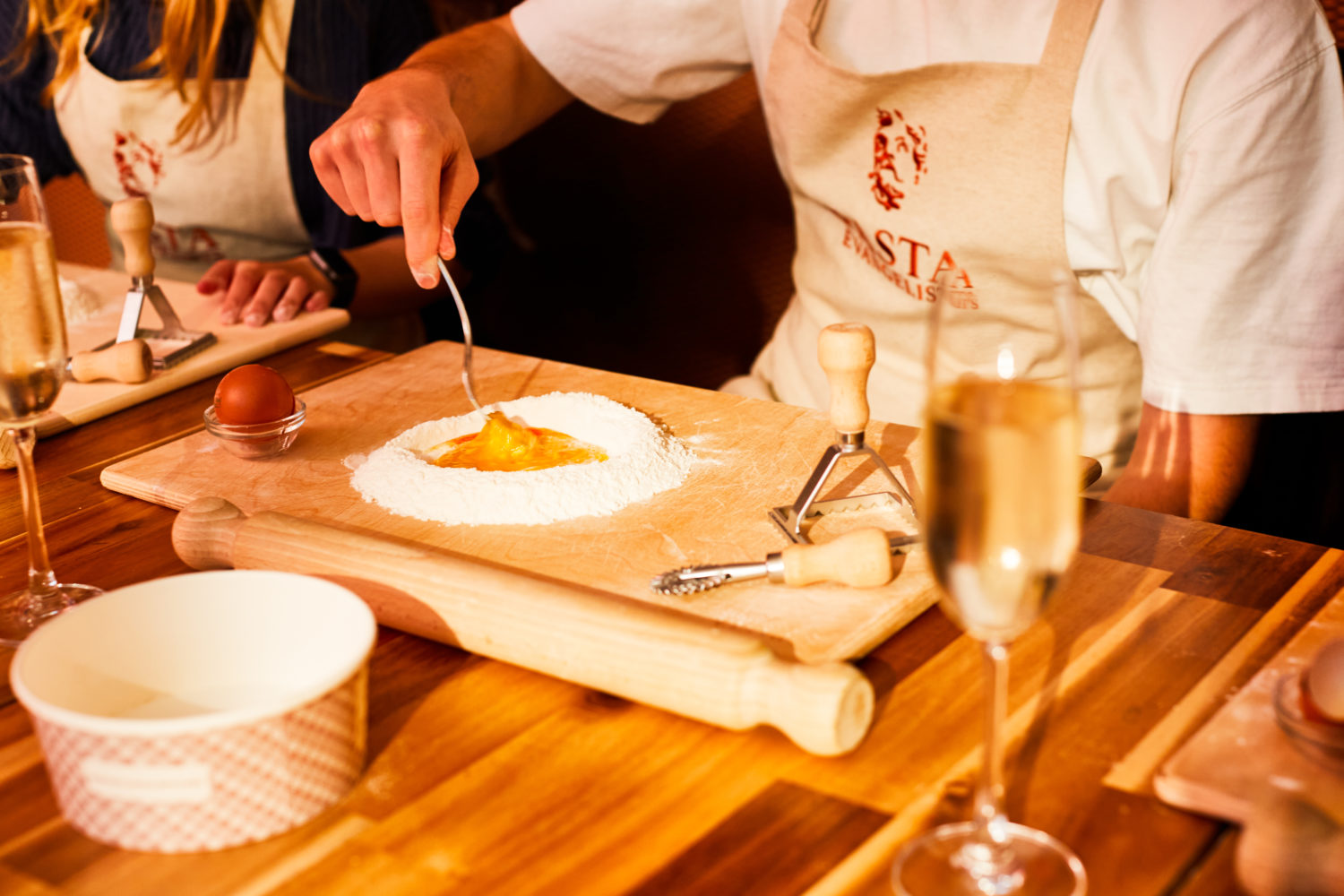 I wanted to create a business that "evangelized" the real fresh pasta making, a tradition that has existed in Italy for hundreds of years. – Alessandro Savelli, founder, managing director, and CEO at Pasta Evangelists.
Pasta Evangelists came about when Alessandro Savelli, an Anglo-Italian entrepreneur decided that he wanted to share the art of the treasured, pasta-making tradition in Italy with the British public. Starting off strong, straight to front doors, Pasta Evangelists began as a subscription service, with fresh pasta recipe kits delivered and ready to eat in just 5 minutes. 7 years later, Pasta Evangelists now has a Deli counter, Pasta Bar and a highly sought-after Pasta Academy alongside delivering nationwide in the UK. With sustainability in mind, the ingredients that bring the dishes to life are sourced seasonally from local growers in small farms across Italy, from Piedmont to Sicily.
The essence of the brand is to showcase the depth of pasta. They do so by educating customers in the artisan nature, uncovering the stories and meanings that lie behind the vast array of distinctive shapes and sauces. Across Italy's 20 regions, guests of the Pasta Academy have the opportunity to participate in a group pasta-making masterclass. There are 12 different classes to choose from including 9 popular regions, 1 beginner class, 1 seafood class and 1 Christmas special class. The classes are held at either their official Farringdon Academy or the beautiful Bonhill Street venue, led by their expert Italian chefs. 
Let me set the scene… its date night, your birthday, a catch-up, or any occasion, the Prosecco is flowing, you're chatting away, giggling, learning/polishing new pasta-making skills, all in all, good vibes all around. A delightful, interactive activity full of ancient tradition, master technique, tailored flavours and your very own pasta dish made from scratch. Whether you're a big foodie, love to cook or can't quite get the hang of things in the kitchen, this memorable experience is for everyone. Tickets cost £65 and the classes last for 2 hours.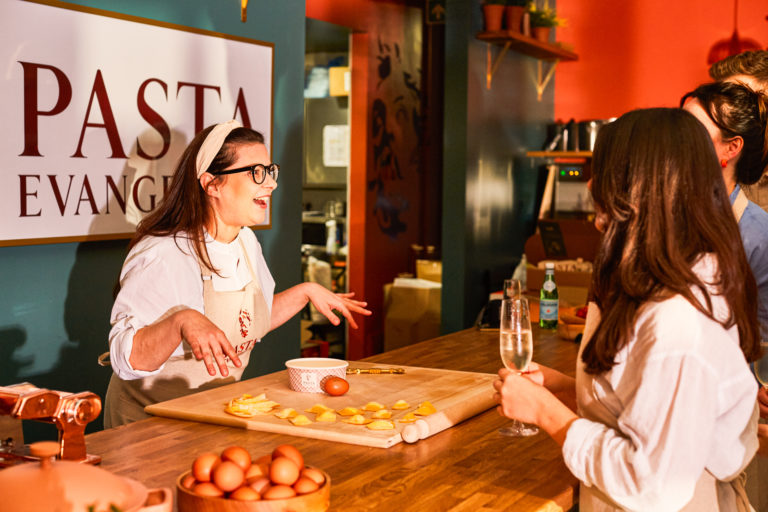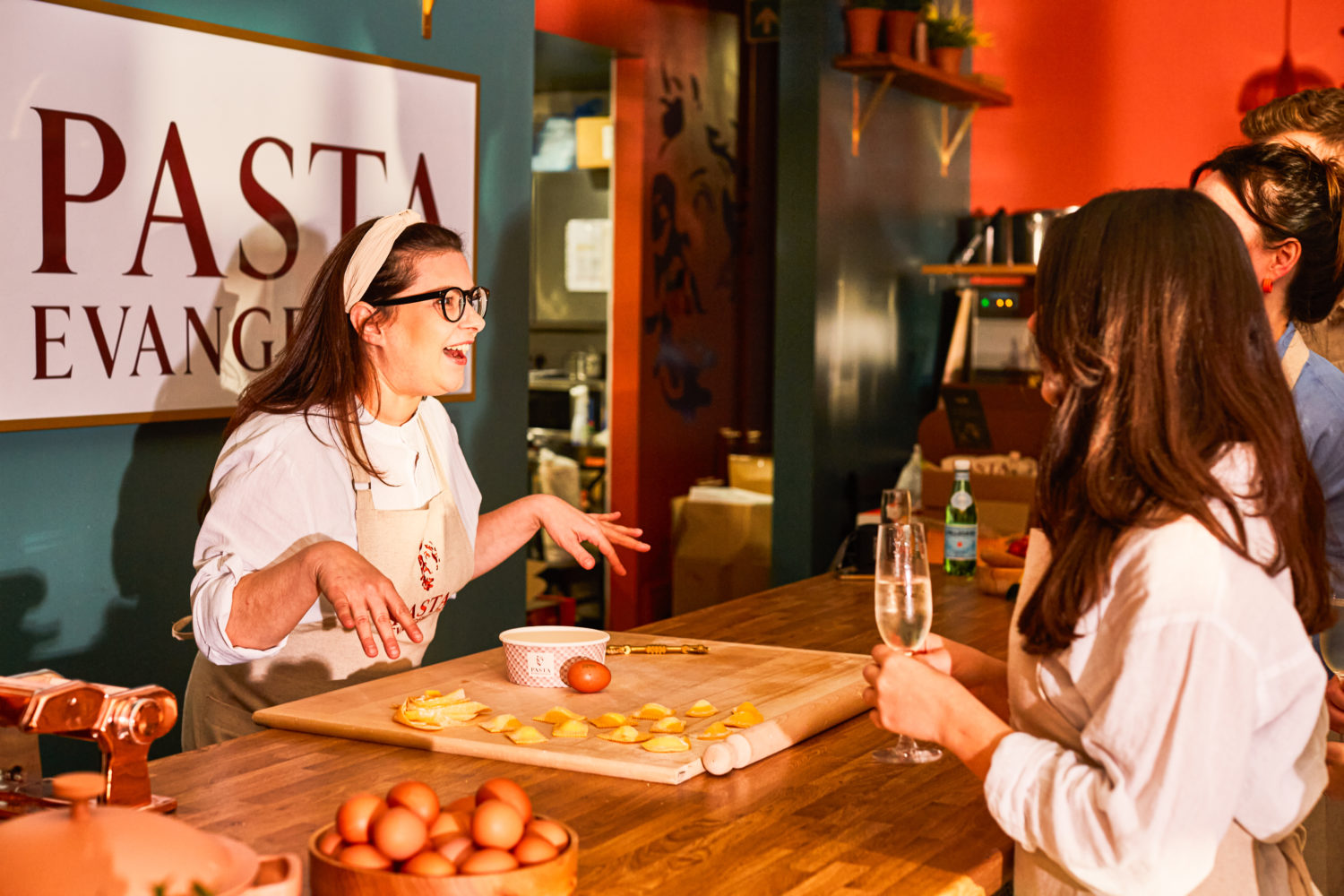 However, if you prefer not to get your hands dirty, you can pop into the Pasta Bar at Harrods to taste the weekly-changing menu, made up of 10 seasonal dishes. From the popular Roman "Cacio e Pepe" with aged cave pecorino and black summer truffle to the Spaghettoni with spicy lobster, semi-dried tomato and basil, there is a great deal of new pasta shapes and regional specialities to discover. Start with some Antipasti, move on to the main event (Pasta!) and then complete your meal with Dolci, I strongly recommend opting for the rich Crème Brûlée. 
Rather a night in? Shop Pasta Evangelists products from the Harrods food hall to whip up your very own tasty, fresh pasta meal. Alternatively, order a takeaway and have it delivered within 15 minutes. There is also the option of the subscription service if you plan ahead, which can be delivered the very next day.
Ultimately, Pasta Evangelists has grown rapidly to a multimillion-pound (turnover) business with countless happy customers.
Delivered home, eaten at the illustrious Dining Hall in Harrods or self-made at the expert Pasta Academy, Pasta Evangelists invites all to enjoy the fulfilment of delicious fresh pasta.
The Pasta Academy, 62-63 Long Lane, EC1A 9EJ