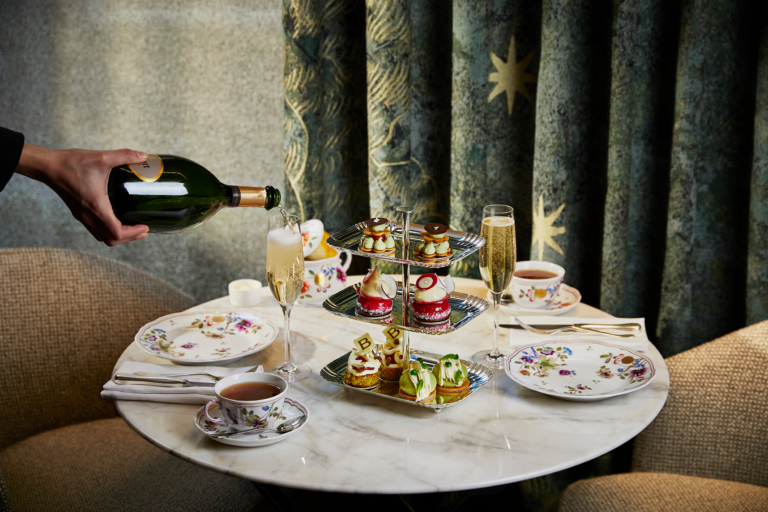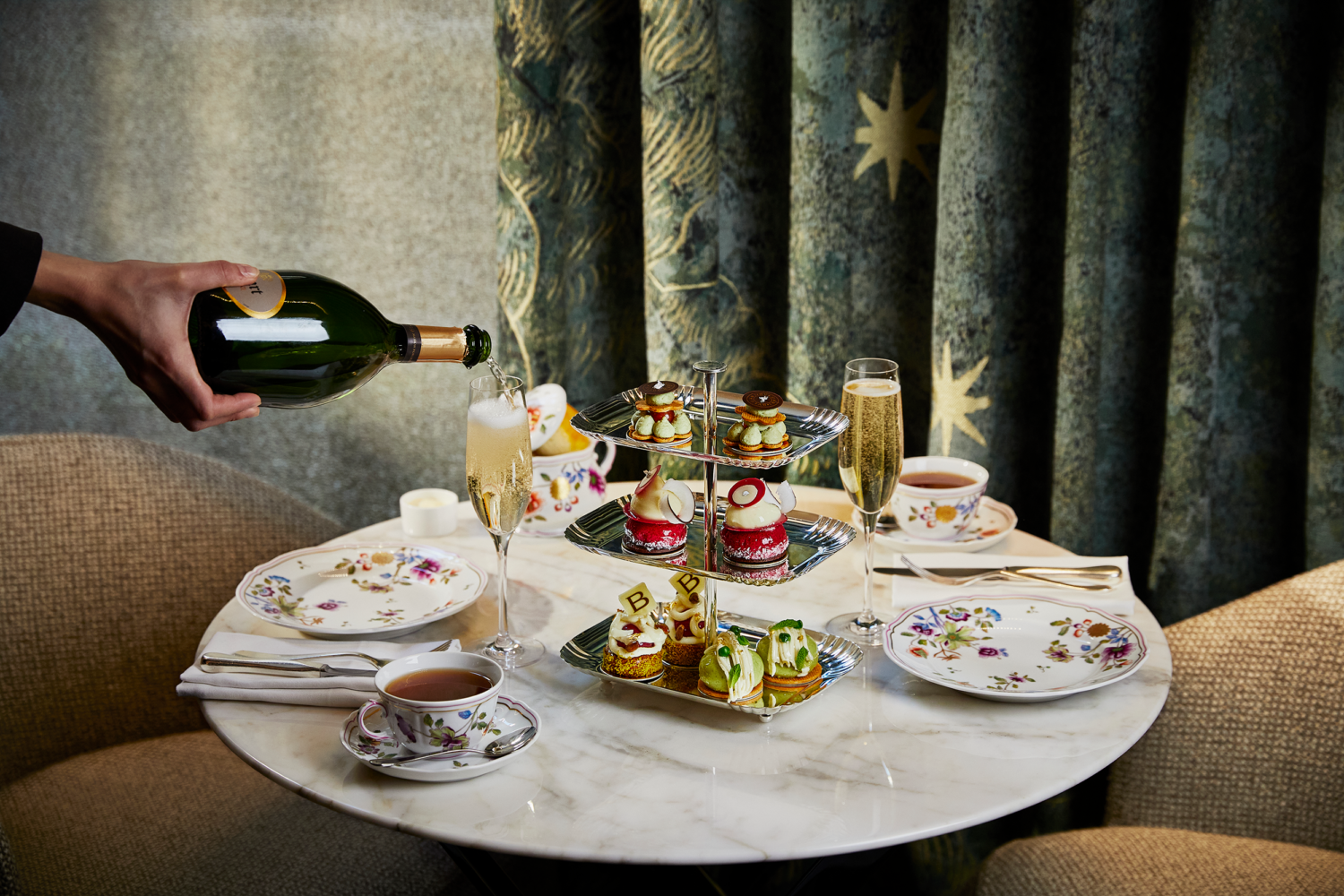 This year The Bulgari Hotel London presents a new and exclusive take on classic British dining with their glorious Summer Afternoon Tea. The charming rendition incorporates English floral fragrance combined with Italian flavours, taking place in their opulent and glamorous ground floor lounge from Monday through to Sunday.
Where affluence reigns, upon arrival you can expect a kind greeting from the hosts of the lounge as you are escorted to your designated table, where a chic dining scape of flowered-patterned tableware made by Italian porcelain maker Richard Ginor awaits. The Summer Afternoon Tea menu proposes the best tea recommendations of 'Frisky Rascal' Scottish Green Tea, South African Honey Bush, or Australian Lemon Myrtle to compliment the savoury sandwiches and sweetened pastries to follow.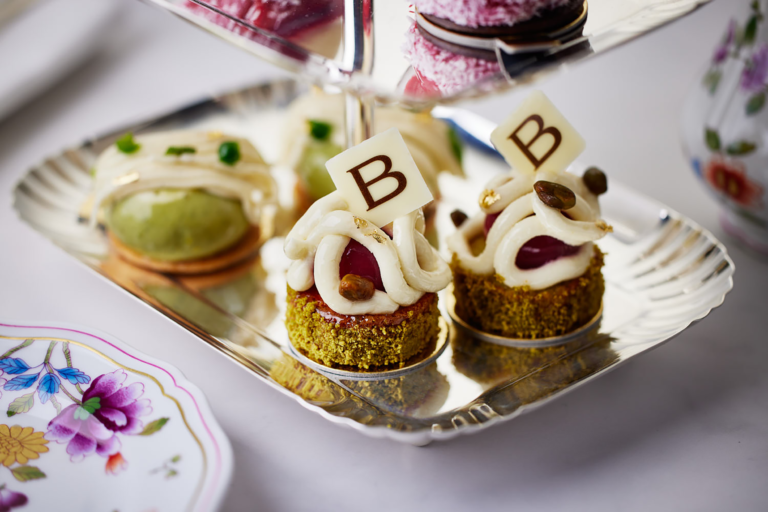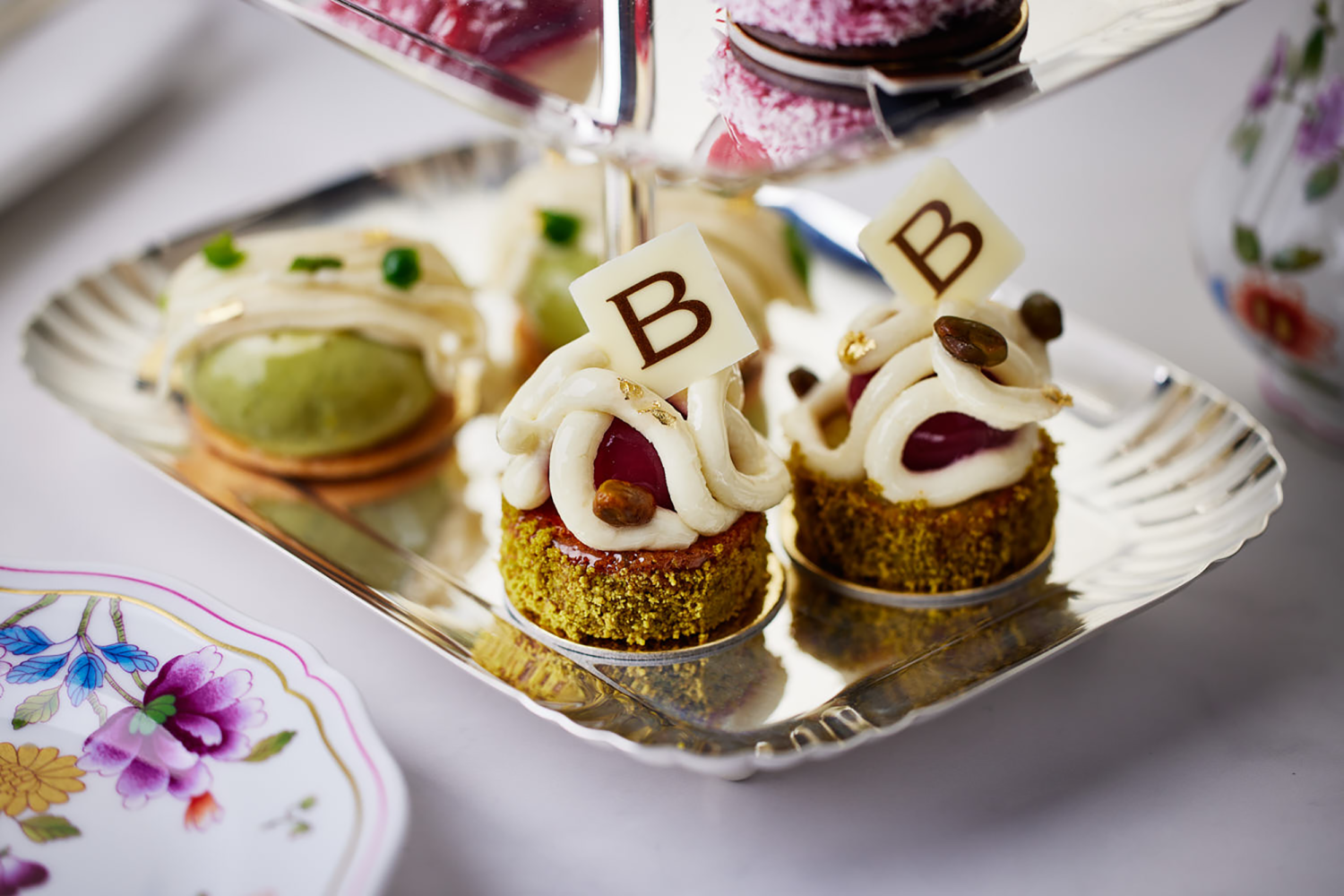 Additionally, an extended list of staple teas is available should you want to stick to classic choices. An afternoon tea menu that exudes the essence of summer choose a luxury alcoholic beverage by the glass with options of Ruinart Rose champagne or the speciality Bulgari cocktail that offers light and refreshing flavours. A summer's afternoon tea for all, there are alcohol-free options available like the Wild Idol Vintage, 2021 edition.
Live your best Dolce Vita lifestyle as the Summer Afternoon Tea offers an extravagant three-course menu to relish and dine on. Starting with the Salto course of savoury delicacies by Executive Chef, Afriano Cavagnin.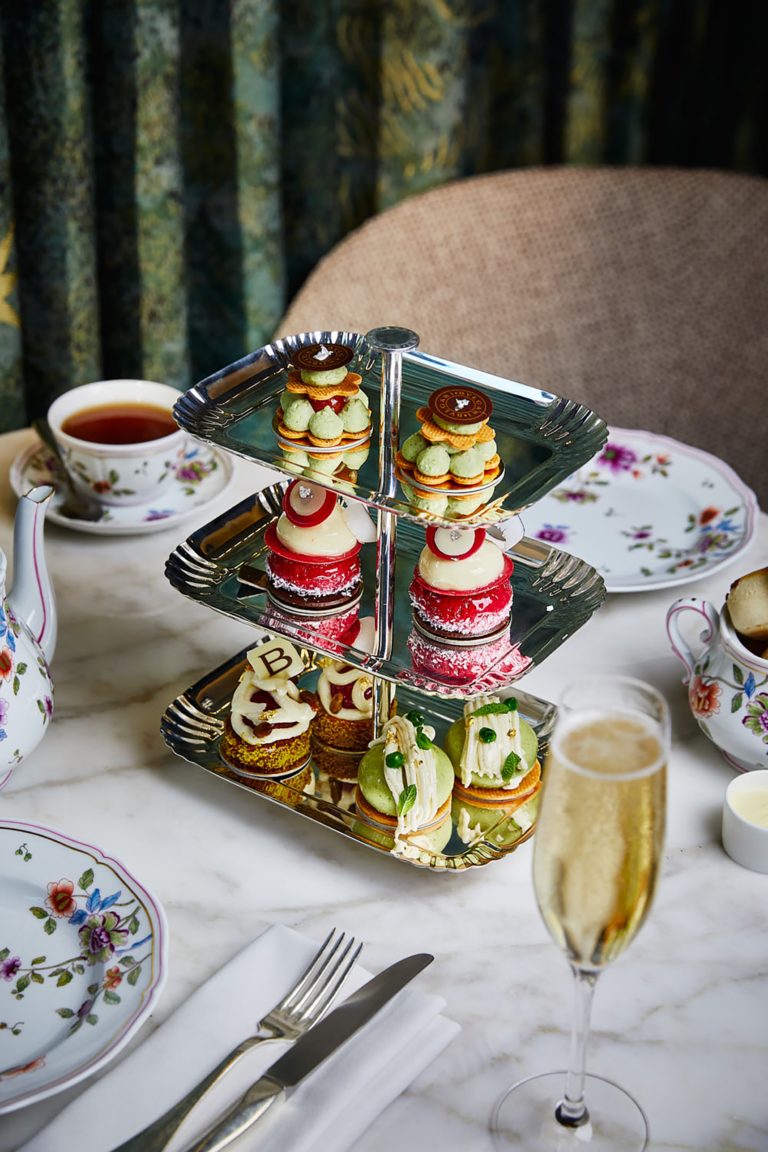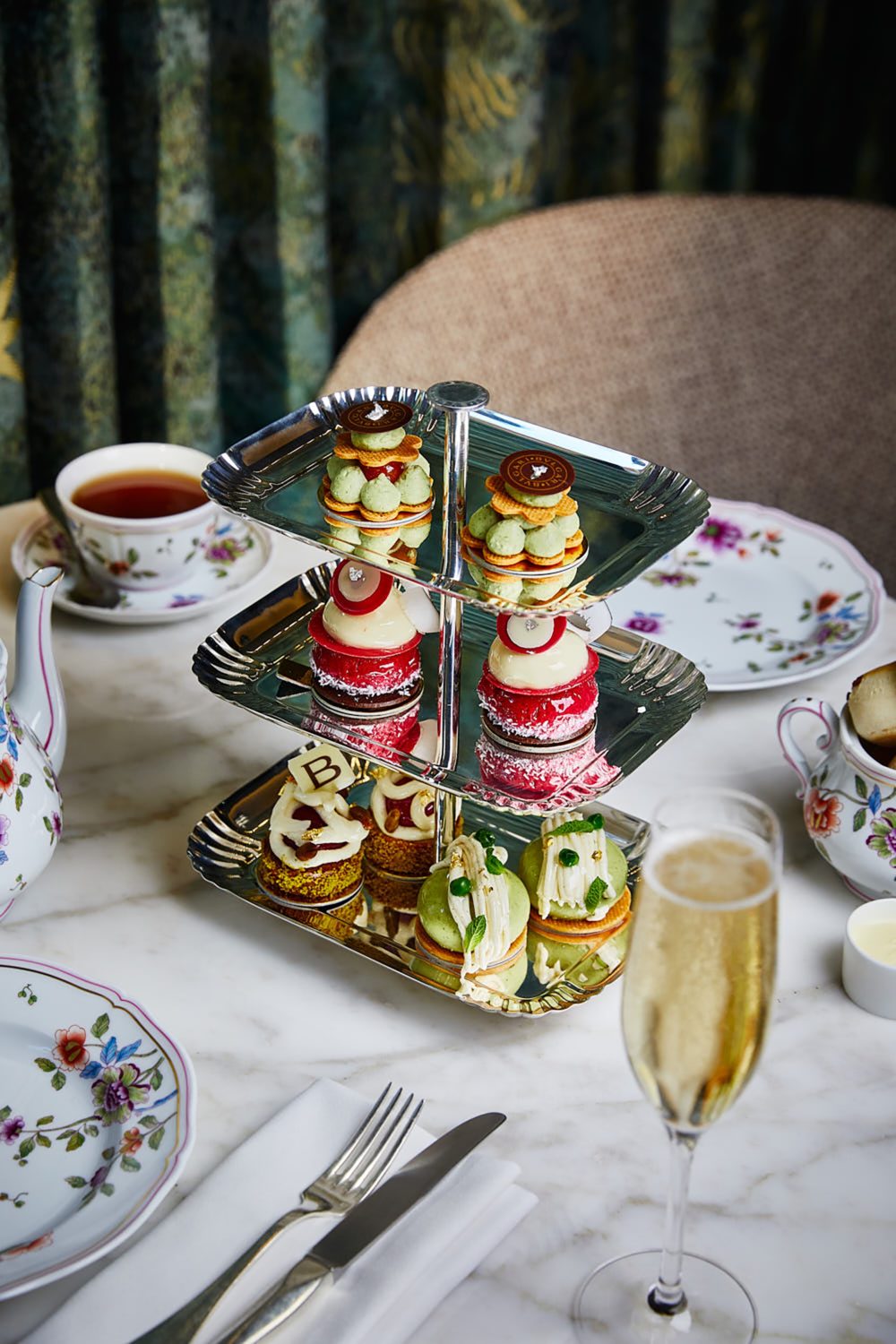 Look forward to an assortment of tea sandwiches including Scottish salmon with green olive pesto and cream cheese, known as the Millefoglie served on plump rye spinach and tomato bread. Accompanied by delicate eats of Parmigiano Reggiano crackers with soft Burrata cheese, English asparagus, and sun-blushed Datterino tomatoes – experience the taste of an Italian summer in just one bite.
The Dolce course from the menu will allow you to enjoy elegant, sweet pastries presented on tiered silver wear courtesy of the resident pastry chef and chocolatier, Gianluca Fusto. Delight in extravagant flavourful pastries like the melt-in-the-mouth Sambuco pistachio financier with elderflower and raspberry syrup or the zesty Fior Di Basilico lemon shortbread.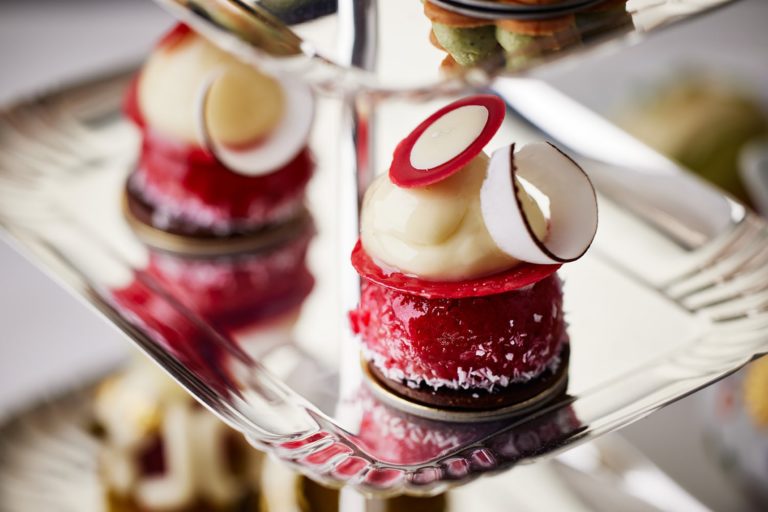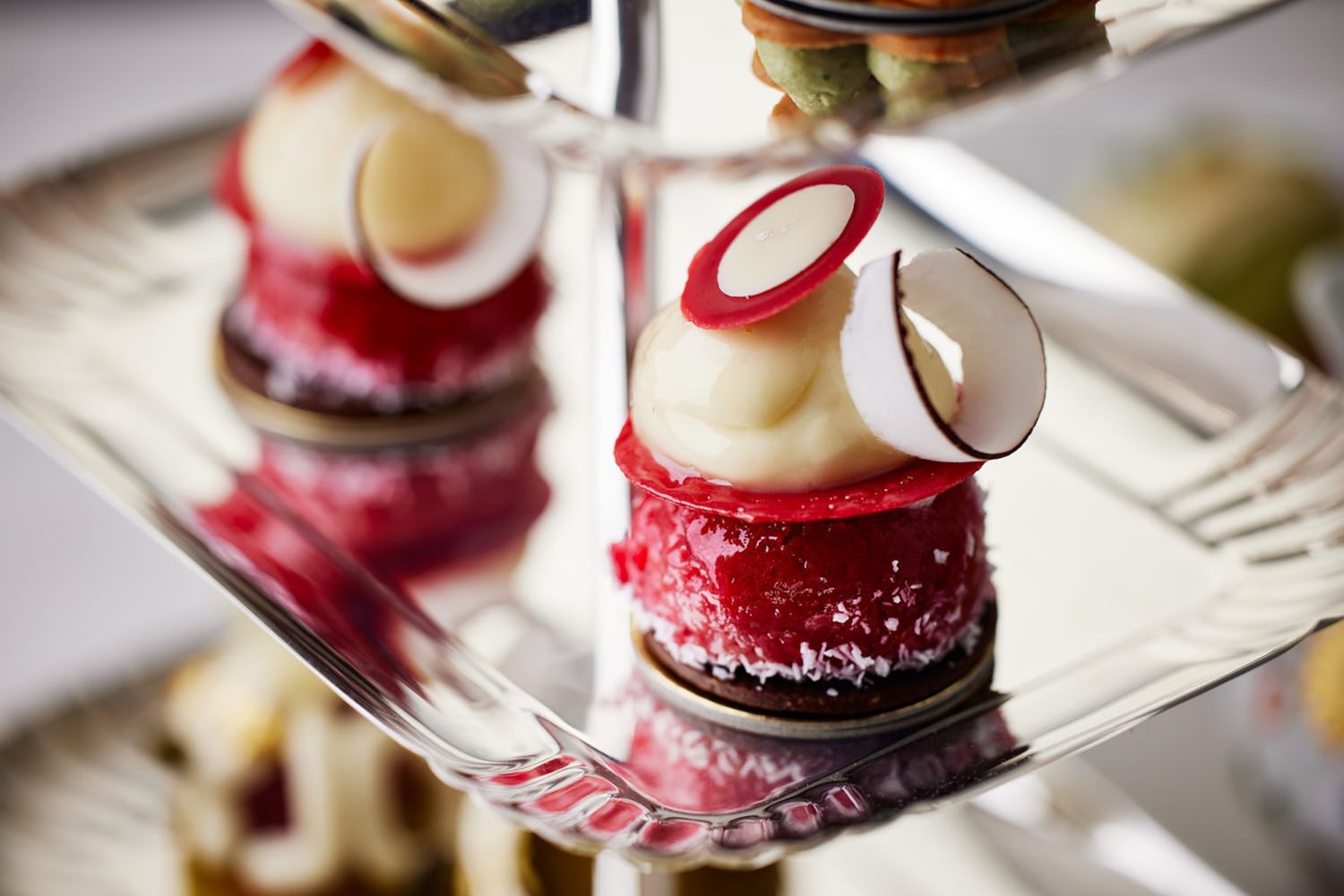 Saving the iconic staple till the main, anticipate traditional English piping hot scones served in a flower-patterned teapot ready for you to unveil and dress in fresh clotted cream with choices of strawberry or apricot jam. The Bulgari Hotel brings its Summer Afternoon tea to a graceful close with a Gelato final course of delicious homemade Tahitian vanilla ice cream.
Make the most of the warm season by experiencing The Bulgar Hotel's grand Summer Afternoon Tea.
Summer Afternoon Tea at Bulgari Hotel London is available now, Monday to Sunday from 14.00 to 17.00. Advance bookings only, Afternoon Tea starting from £105 per person.
Champagne Afternoon Tea, served with a glass of Ruinart Brut, is £115 per person, and Cocktail Afternoon Tea, served with a signature Bulgari Cocktail (or Mocktail), is £120 (£115) per person.
171 Knightsbridge, London SW7 1DW