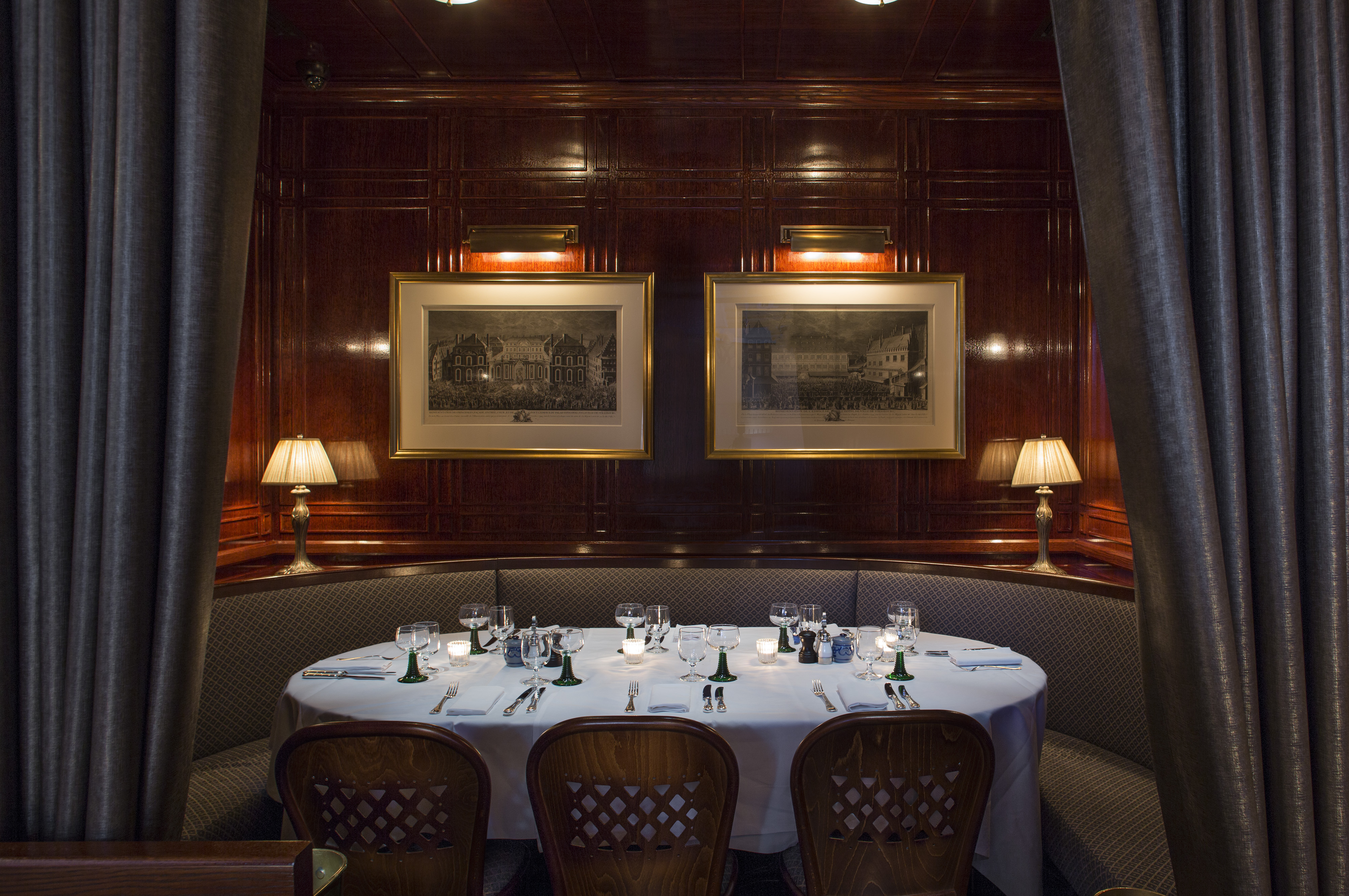 Say it very quietly, but there's been a rather special restaurant open in Islington recently. Until now I've spent the last ten years having to head towards the West End to get my fix of a luxury lunch, afternoon tea or a dinner worth putting a nice frock on for. That has all but changed with the recent opening of The Bellanger. N1's latest addition offers an upmarket dining experience, one that the East has been starved off. Until now.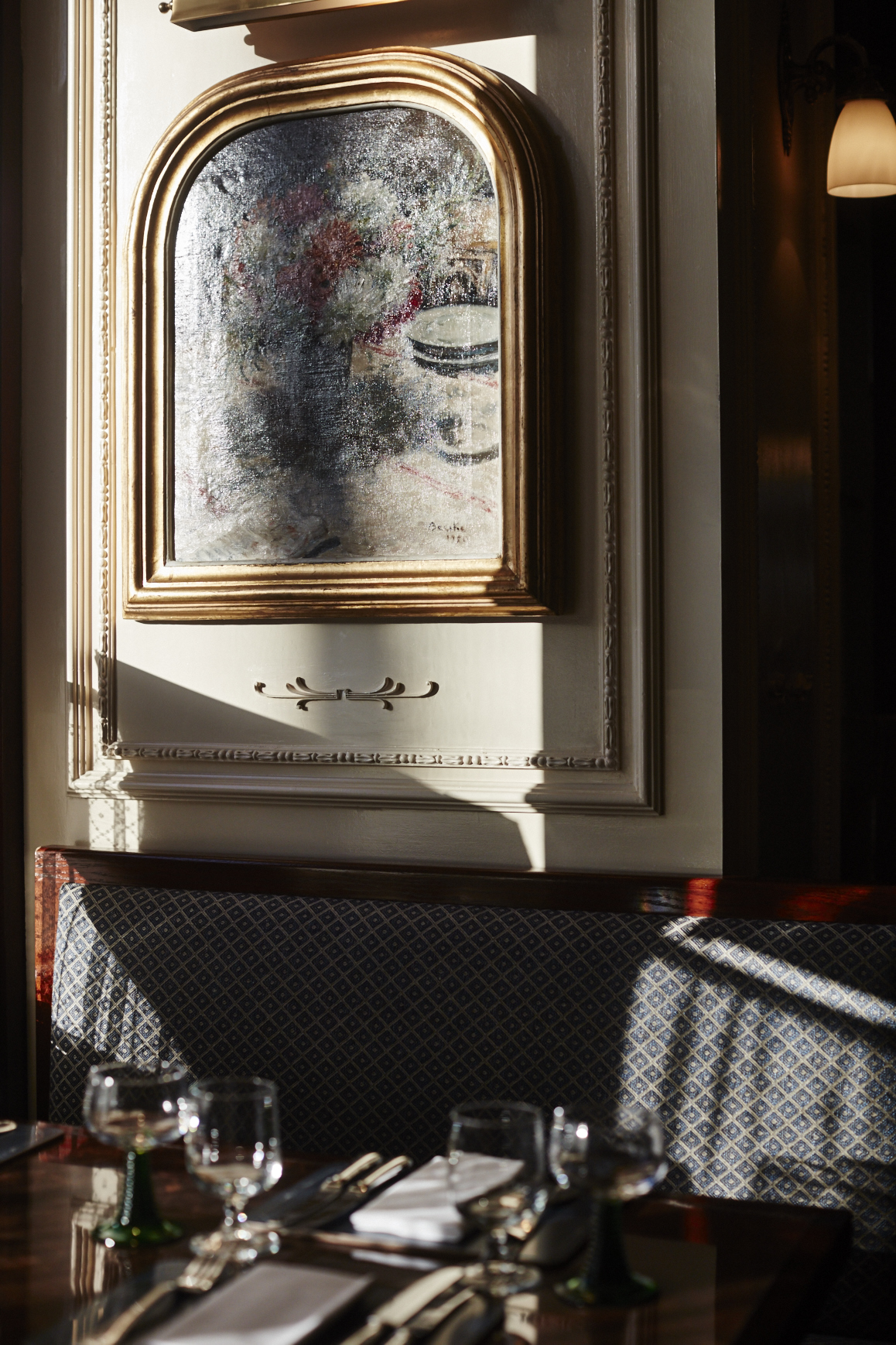 The Bellanger is the latest addition to the growing Corbin and King Empire and is the sister restaurant to The Delaunay, The Wolseley and Brasserie Zedel. Expect a similar level of grandeur with the usual highly glossed wood panelled walls, brass finishes, decorative art nouveau sconces and the renowned booth style dining that has become the epitome of high end intimate group dining. This French style all-day 'grand café' is said to be 'inspired by the Alsatian brasseries of Paris'.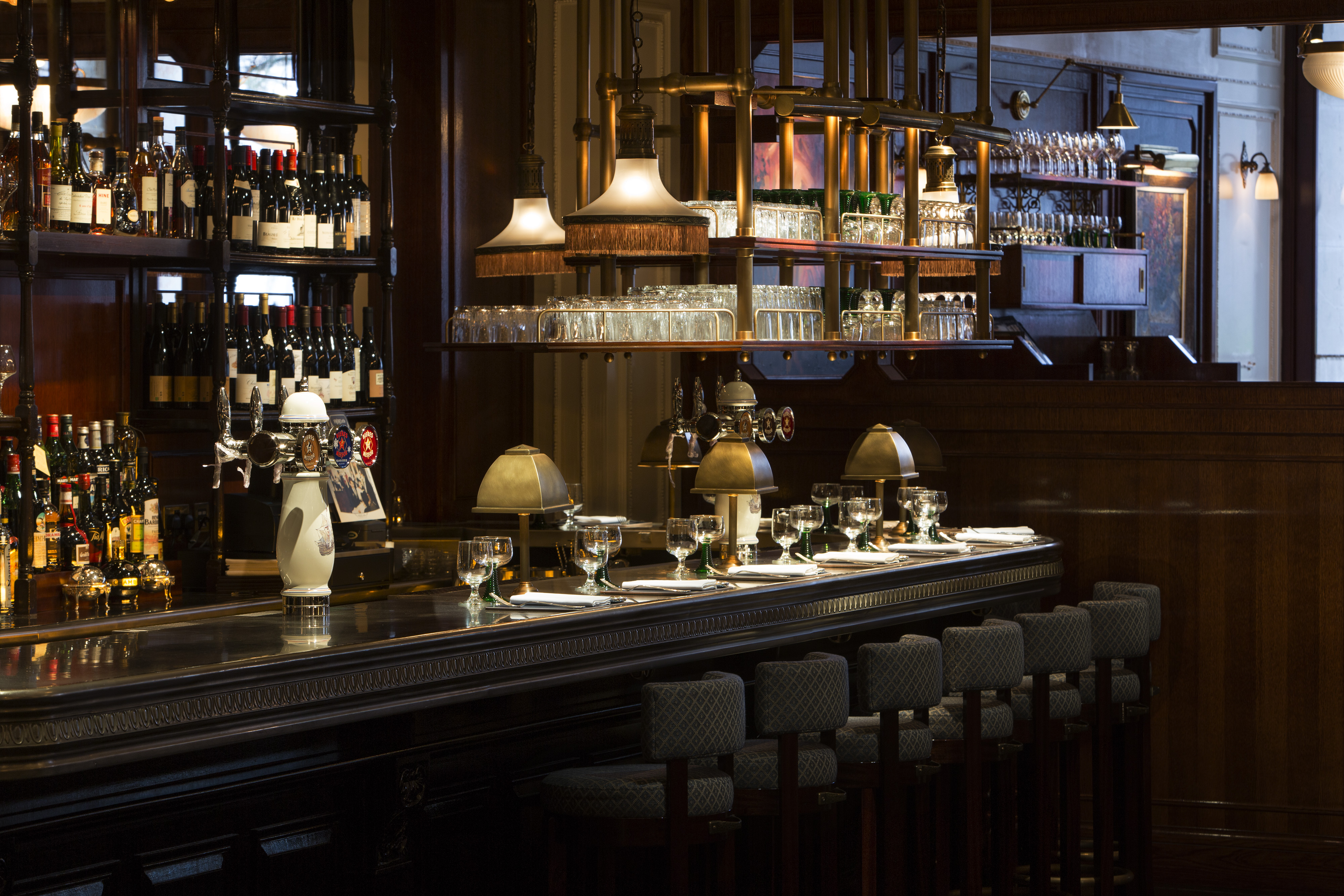 As with any restaurant that has a heavy European influence, the menu can sometimes be a little negligent when it comes to vegetarians, preferring to focus on meat heavy dishes. Despite meat very much being the focus here (there's a whole section devoted to the humble sausage after all, where five varieties are offered up and served with a side of braised puy lentils), The Vegetarian was pleasantly surprised that he had a menu of his own.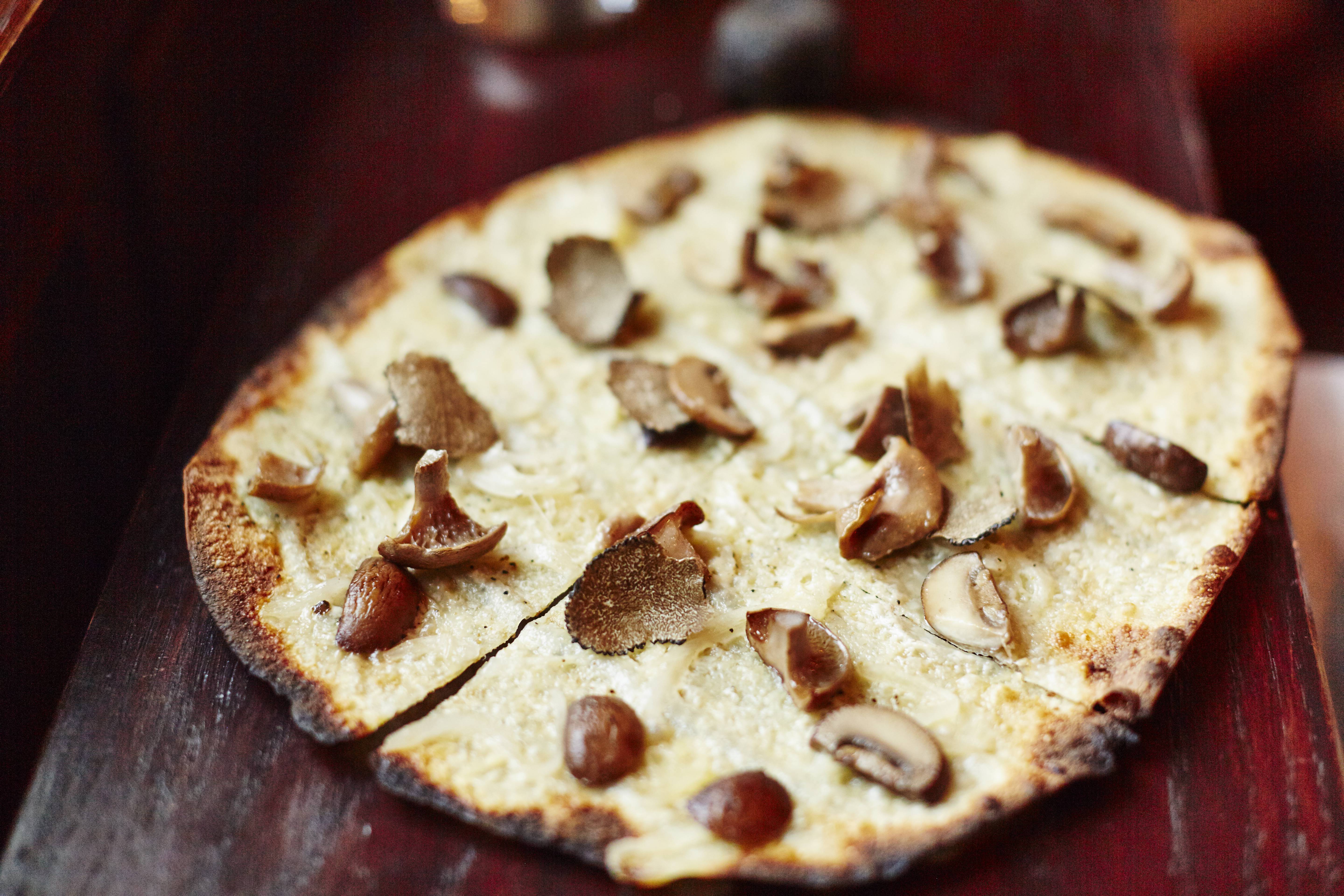 This meant while I was deliberating between which schnitzel I was going to have, he was taking a bit of time to take in all the options (while eating all the bread and butter)… From the Tartes Flambées, a selection of three stone baked, paper thin flatbreads with a delicate (and totally delicious) selection of toppings, The Vegetarian (under my influence) opted for the goats cheese, honey and thyme version and rightly so. Next up a selection of six hors d'oeuvres to choose from and that was before he even got to the main course! The Salades Rapées was another excellent choice consisting of three neatly presented mounds of dressed beetroot, carrot and celeriac, all independently and uniquely flavorsome. He was at this stage pretty happy about his options, not something that happens too often!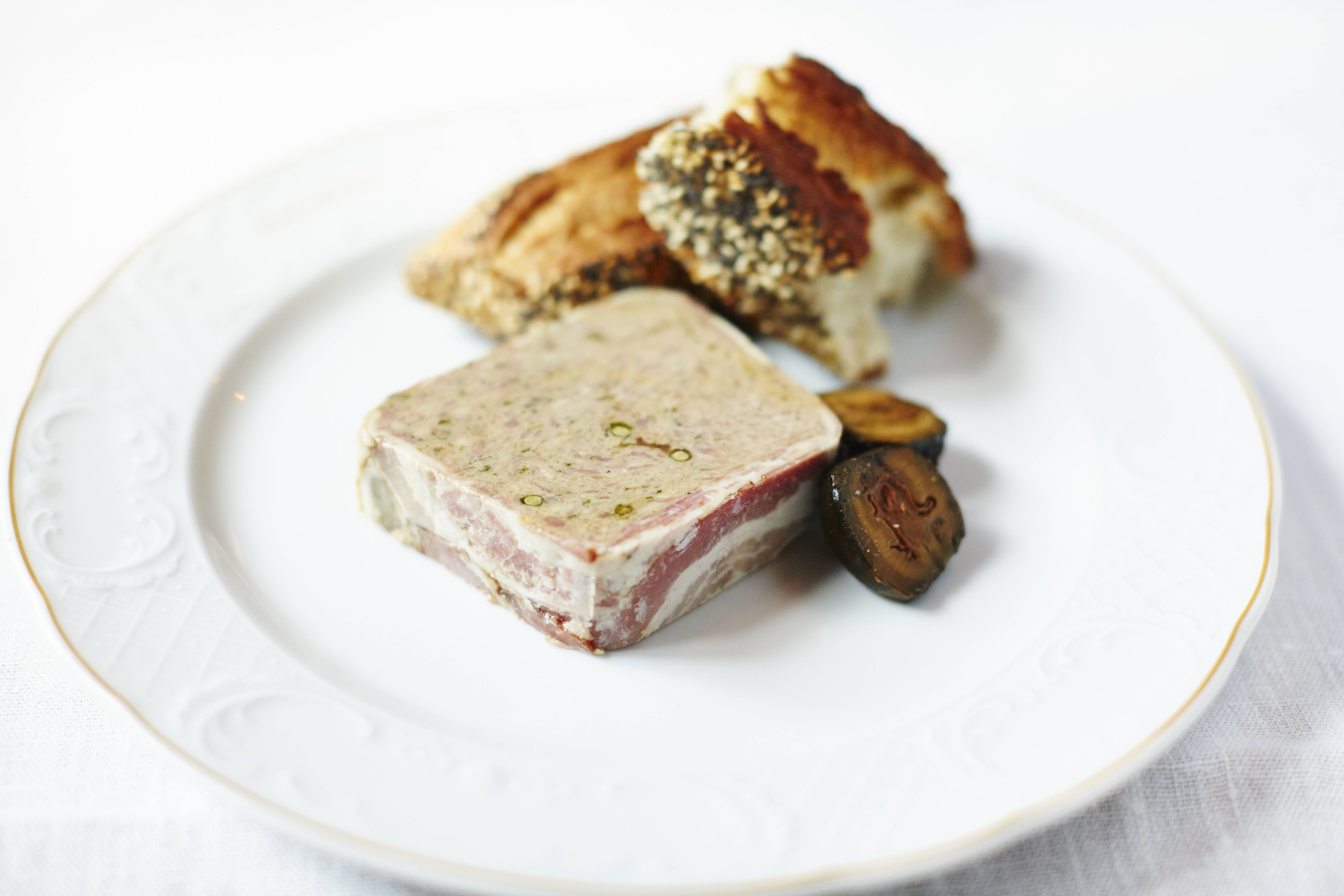 Next up a Gruyere and Herb Omelette or two heartier options of Winter Vegetable Casserole or Gratin De Ravioles Du Rayons. Needless to say he was pointed in the direction of the baked ravioli by the very amiable staff. To both our surprise a very generous bowl arrived, laden with melted cheese and spinach over a pile of delicate ravioli. I was even momentarily distracted from my Chicken Schnitzel Holstein (complete with fried egg, anchovies and capers) to help him out.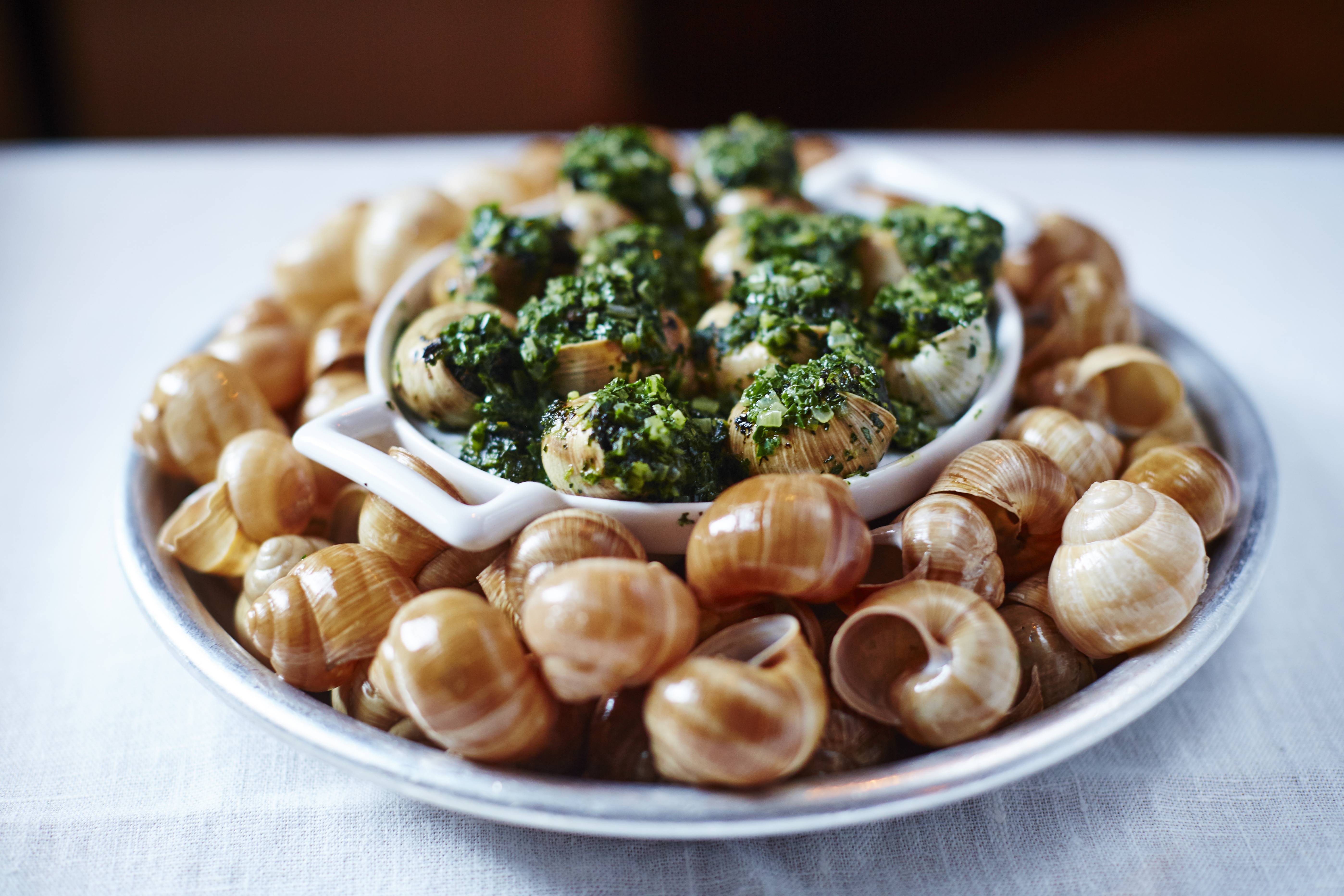 Post the intense carb overload The Vegetarian had to take a breather. We sat back and watched the continuous stream of well to do clientele enjoy the latest addition to the Islington restaurant scene. We felt we could have been in 1950's Paris, a scene of excited chatter, clinking champagne flutes and French chanson music was made complete by waistcoat clad waiters and a long brass cocktail bar laden with endless whisky's and liquors. I was nice to be somewhere so different to everything else Islington has on offer.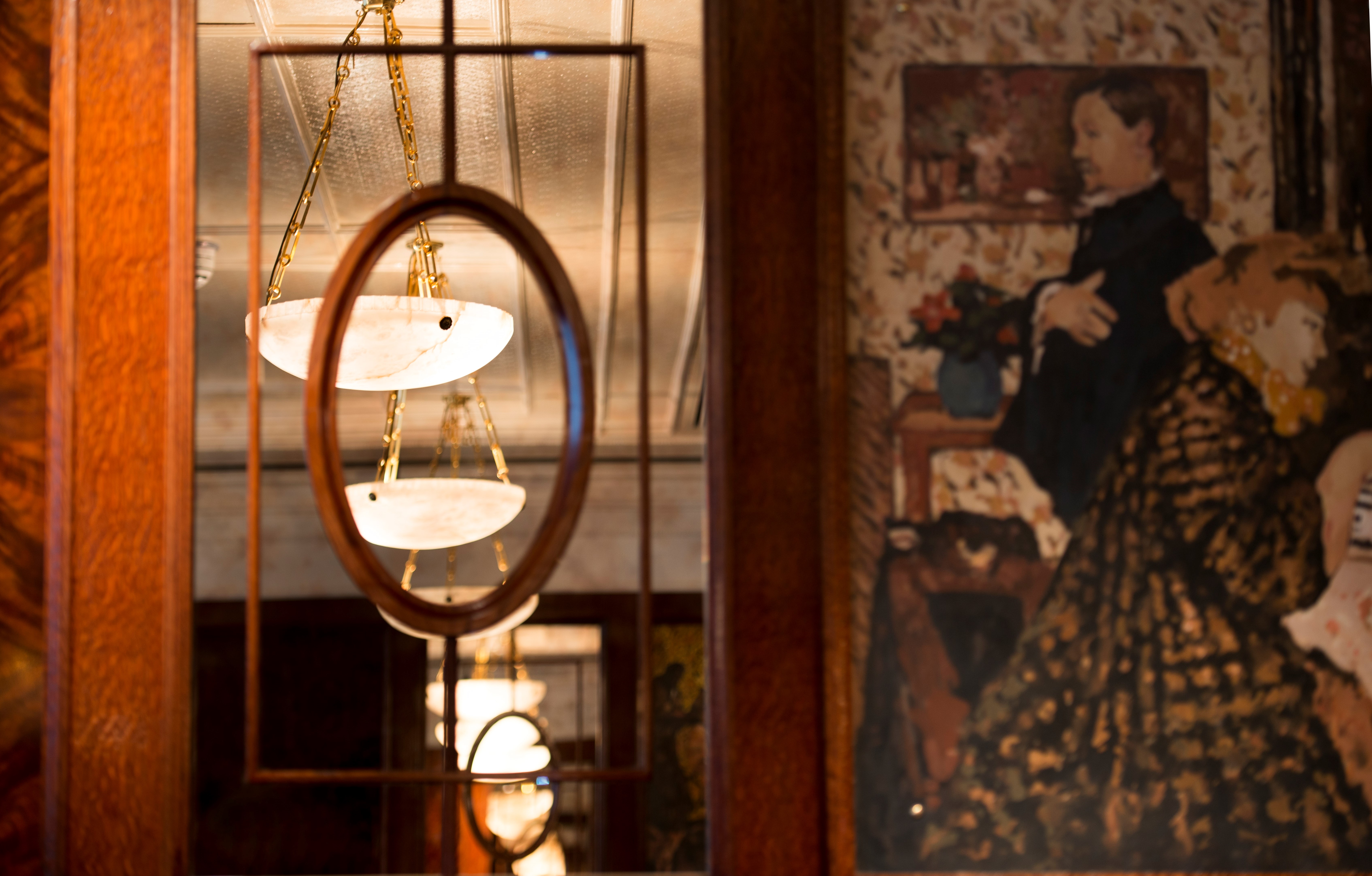 I can't finish without mentioning dessert. Without much cajoling at all, we shared a Pistachio, Hazelnut and Almond Nougat Ice Cream servd with whipped cream and butterscotch sauce. It was all we could manage and worked a treat alongside an espresso. That said if we had had the room, the Gateaux and Påtisseries was definitely an area of interest on the menu. Vanilla Millefeuille and Black Forest Gateaux are a personal favourite as far as French desserts go.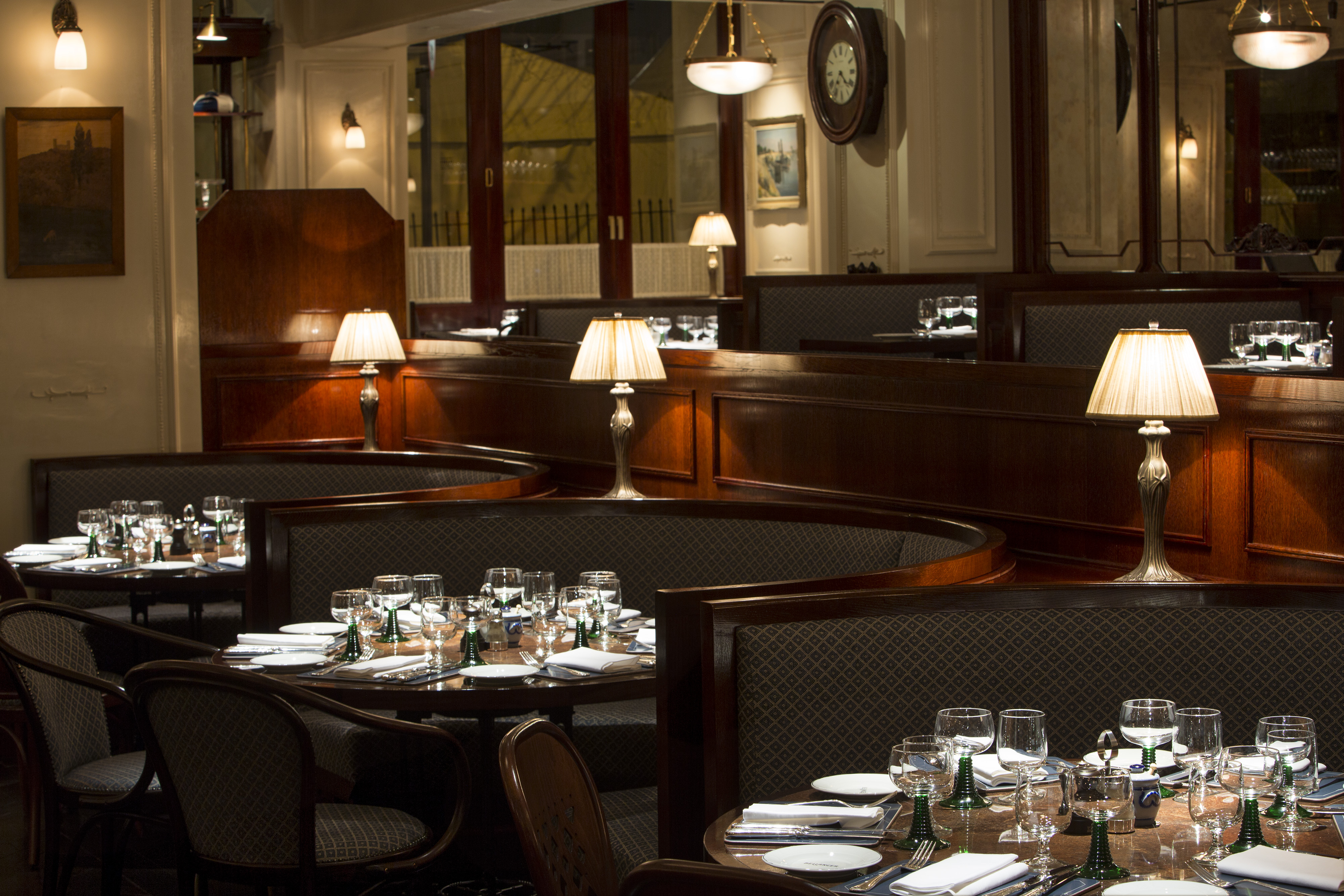 I feel The Bellanger arriving is the sign of the times and typifies the changing nature of Islington, an area that has changed dramatically over the past decade. Previously Islington would never have been a destination for a grand café of this kind. It's opening has led to much excitement amongst the locals who like me, have been craving a restaurant which focuses on the classics and brilliantly so. The Bellanger can stand proudly alongside its more established West End sister restaurants and offers much the same dining experience. I'm just very happy (and a little smug) that this one is within walking distance from me.
Follow Anna Barnett on Twitter: @AnnaBarnettCook
Follow Anna Barnett on Instagram:  @AnnaBarnettCooks
Bellanger
9 Islington Green, London, N1 2XH