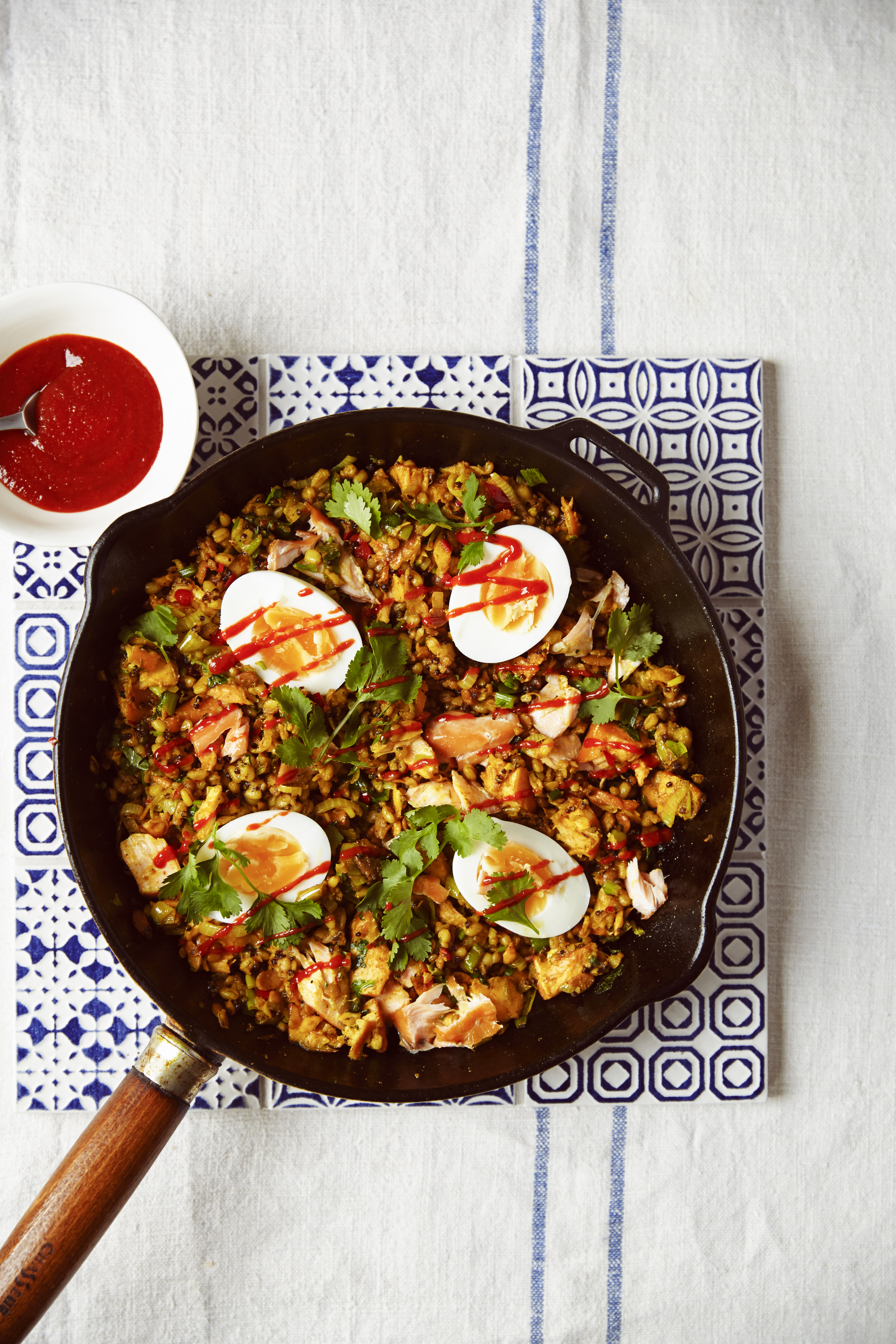 With Christmas over and the new year upon us, it is time to get healthy. Sophie Michell is the UK's youngest female Executive Chef, currently based at the luxury boutique hotel, Belgraves' Pont St, as well as TV personality and published author. For the New Year, Sophie will be working with premium ingredients brand, Merchant Gourmet, to create a range of healthy recipes to launch their Eat Well, Live Well campaign.
Serves 2
Ingredients:
1 tbsp. of coconut oil
6 spring onions
sliced 2 cloves of garlic, finely chopped
1 red chilli, finely chopped
1 tsp of garam masala powder
½ turmeric
200g of cooked Mixed Grains (quinoa, lentils and wheatberries)
100g hot smoked salmon
1 tsp soy sauce
1 tbsp of chopped fresh coriander
2 free range eggs, boiled
Sriracha chili sauce and lime wedges to serve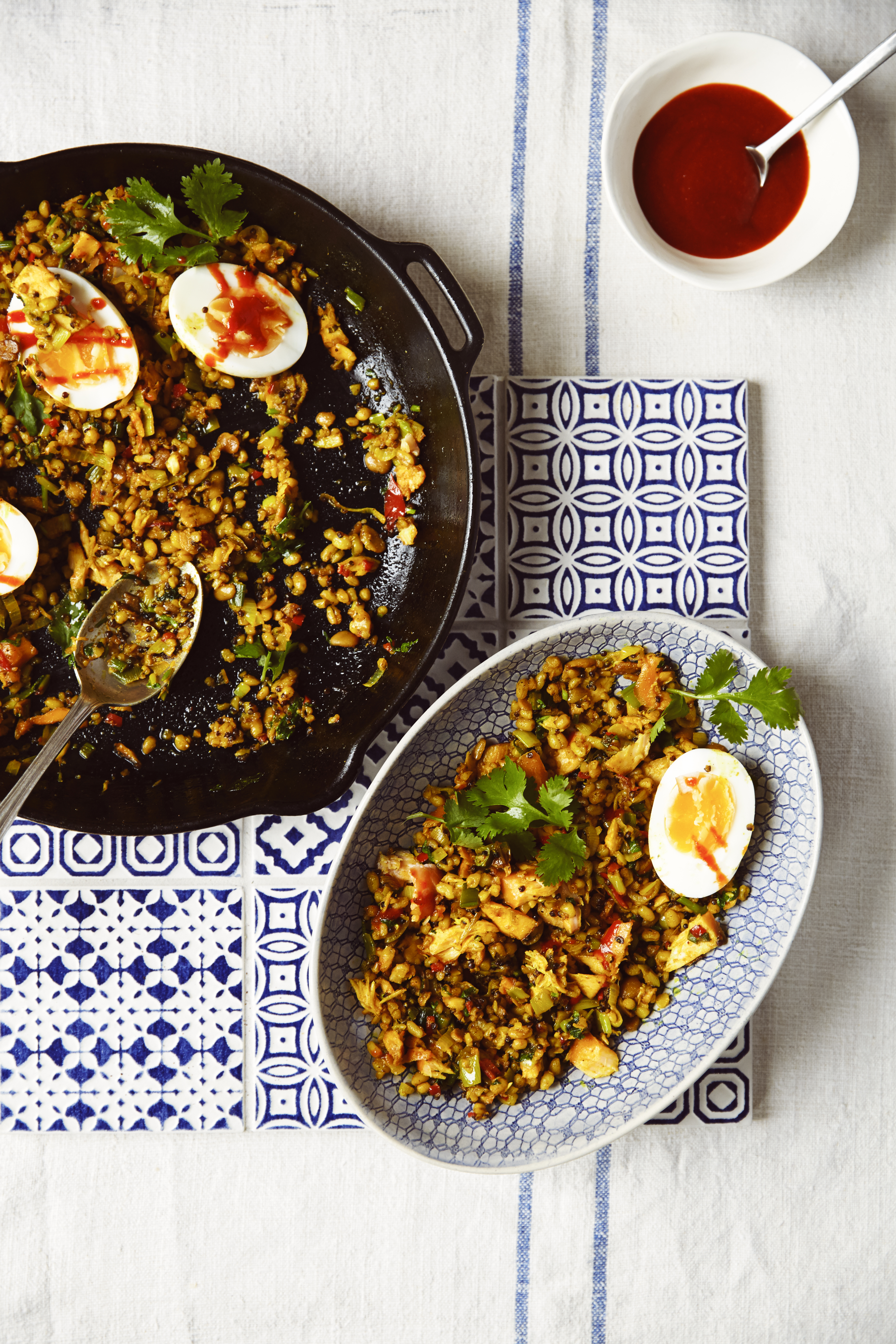 Method:
Start by heating up the coconut oil in a large frying pan, and then add the spring onions, chili and garlic. Fry until translucent, then add the spices, fry for one more minute, then add the Mixed Grains and smoked salmon. Cook for about 5 minutes, and then add the soy. Finally check the seasoning and add the coriander. Plate up and top with some chopped boiled eggs then serve with some lime and sriracha chili sauce on the side.