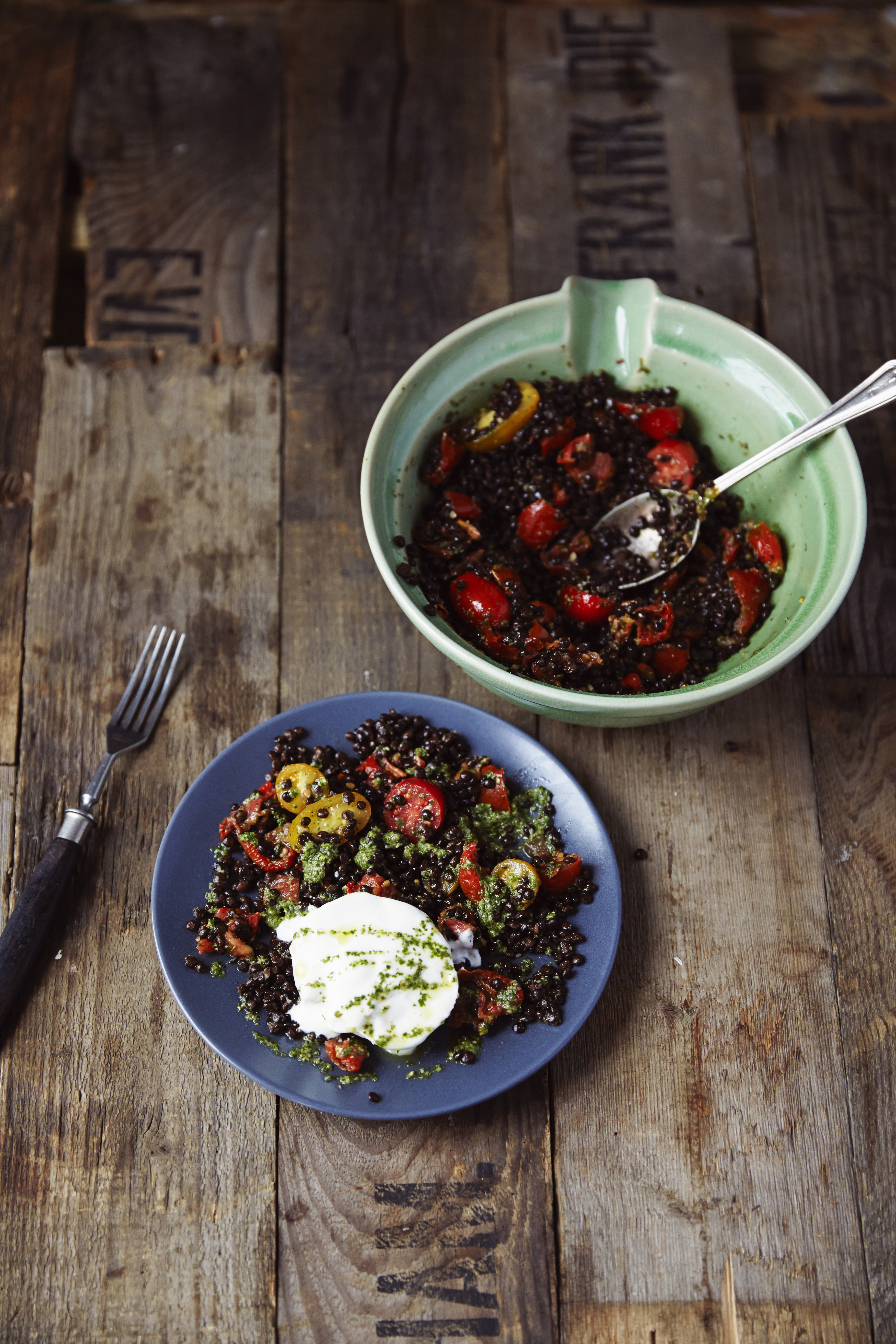 With Christmas over and the new year upon us, it is time to get healthy. Sophie Michell is the UK's youngest female Executive Chef, currently based at the luxury boutique hotel, Belgraves' Pont St, as well as TV personality and published author. For the New Year, Sophie will be working with premium ingredients brand, Merchant Gourmet, to create a range of healthy recipes to launch their Eat Well, Live Well campaign.
Serves 4
Ingredients:
4 x 150g burrata
1 x 250g pouch of Beluga lentils
150g sun blush tomatoes
150g yellow and red cherry tomatoes
Salsa verde:
1 bunch basil
1 bunch tarragon
1 bunch mint
½ bunch parsley
2 cloves garlic
4 anchovy fillets
30g capers
2 lemons juiced
150ml extra virgin olive oil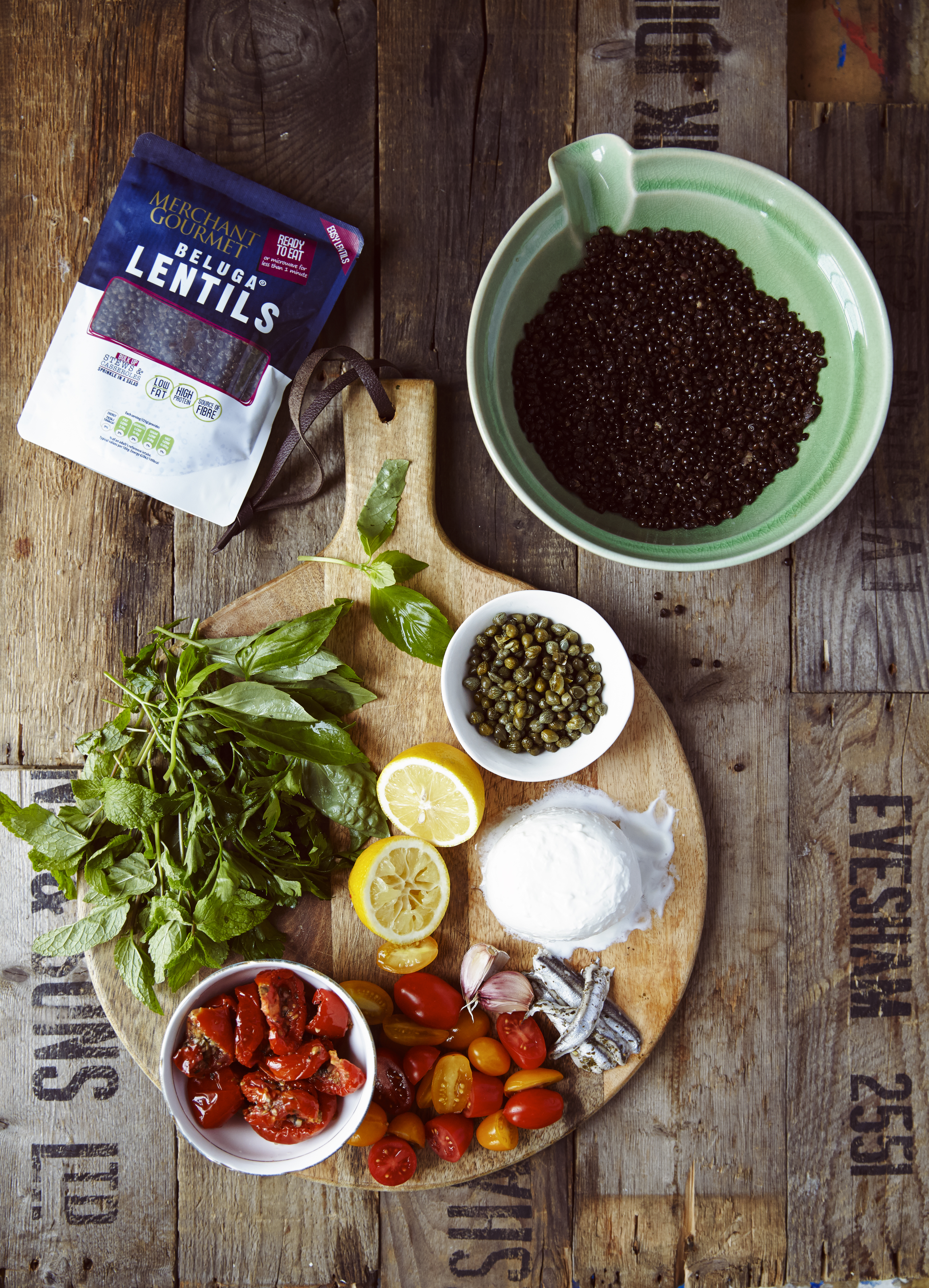 Method:
Firstly make the salsa verde, blitz it, but not too finely. Then check the seasoning and set aside. Add the lentils to a bowl, and then add 2 tbsp of the salsa verde to it. Roughly chop the sunblush tomatoes and half the cherry toms, then also mix in. Season and set aside. Take four plates and divide the lentil mix, then take the burrata out of the packaging and water and also place one on each plate. Drizzle with a little more salsa verde and then serve.