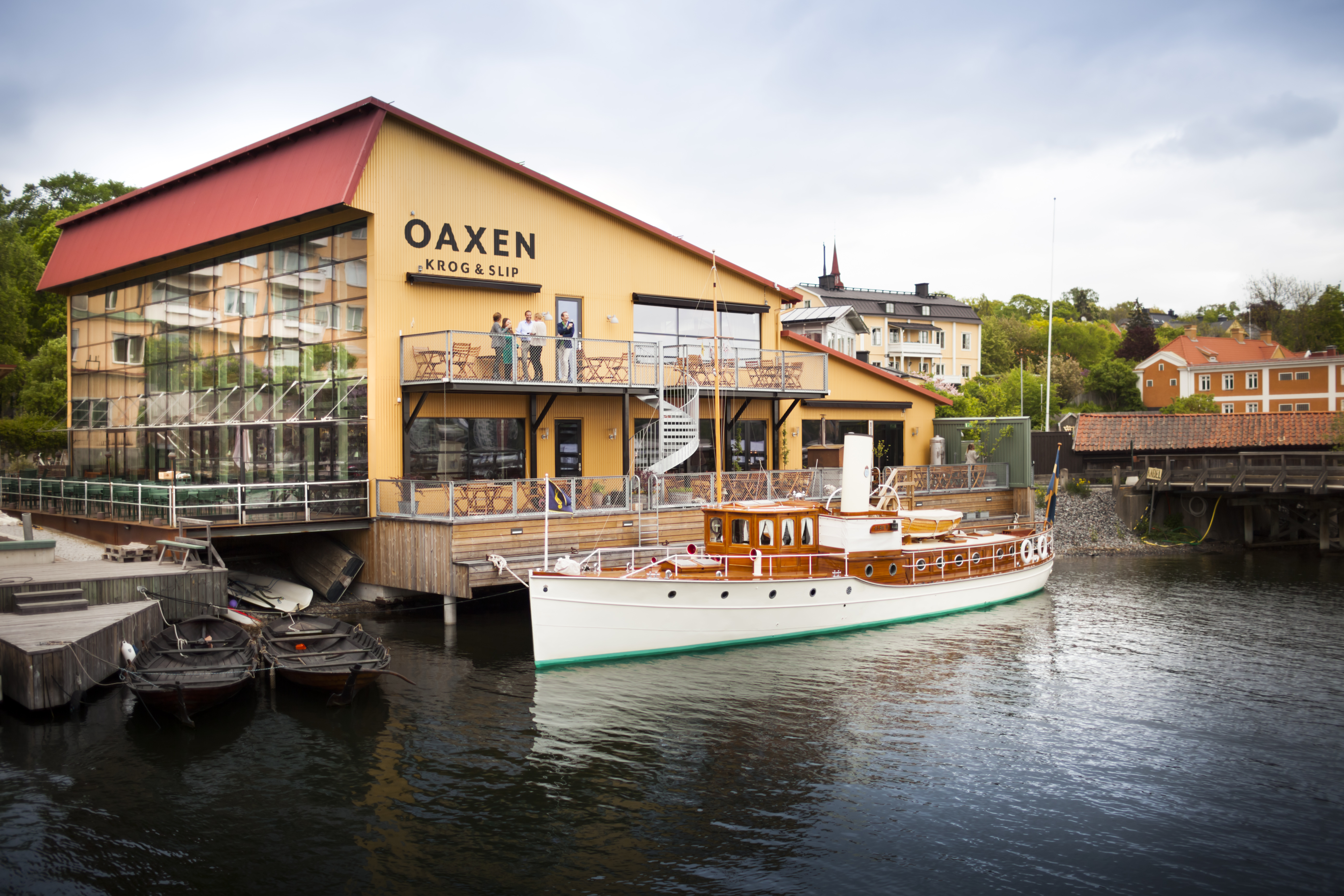 After several emails from friends about the current residency at Carousel; Michelin starred Oaxen Krog & Slip, a Stockholm based institution focusing on sustainable Scandanavian ingredients, we were able to book and fortunately get one of the last spots going. We were perched at the bar in perfect view of the kitchen watching the team passionately turn out six intriguing and completely delicious plates.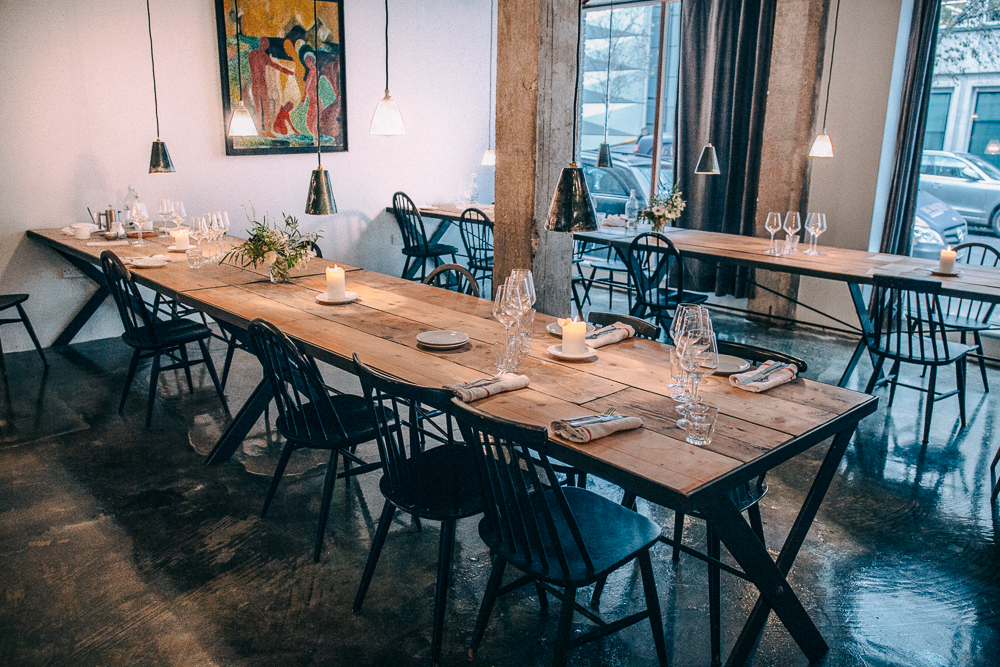 The bread alone was a winning start, a mixture of sourdoughs baked to perfection and accompanied with a whipped salted butter. Despite the simplicity, I cannot think of better way to start a meal! Next came the Tartare of Topside with Mustard Mayonnaise, which I eagerly worked my way through (as a part-time vegetarian this was the one weekly meal where I allowed myself to eat meat and fish). The dishes continued to fly out the kitchen. Expertly put together small plates arrived with a Smoked Mackerel with Black Roe, Fried Pickled Shallots and Puree of Potato quickly followed by Grilled Celeriac in Cheese Whey. Finally the real showstopper, the Knuckle of Veal Confit with pureed Roasted Vegetables and Oxtail Jus. You'll have to take my word for it but this was probably one of the most gorgeous looking dishes I've seen in a very long time. The huge, glistening and richly glazed veal knuckles were presented to us on sharing platters and I can absolutely confirm that it tasted every bit as great as it looked. Slowly cooked over 24 hours this was a masterful effort proving the best really does come to those that wait.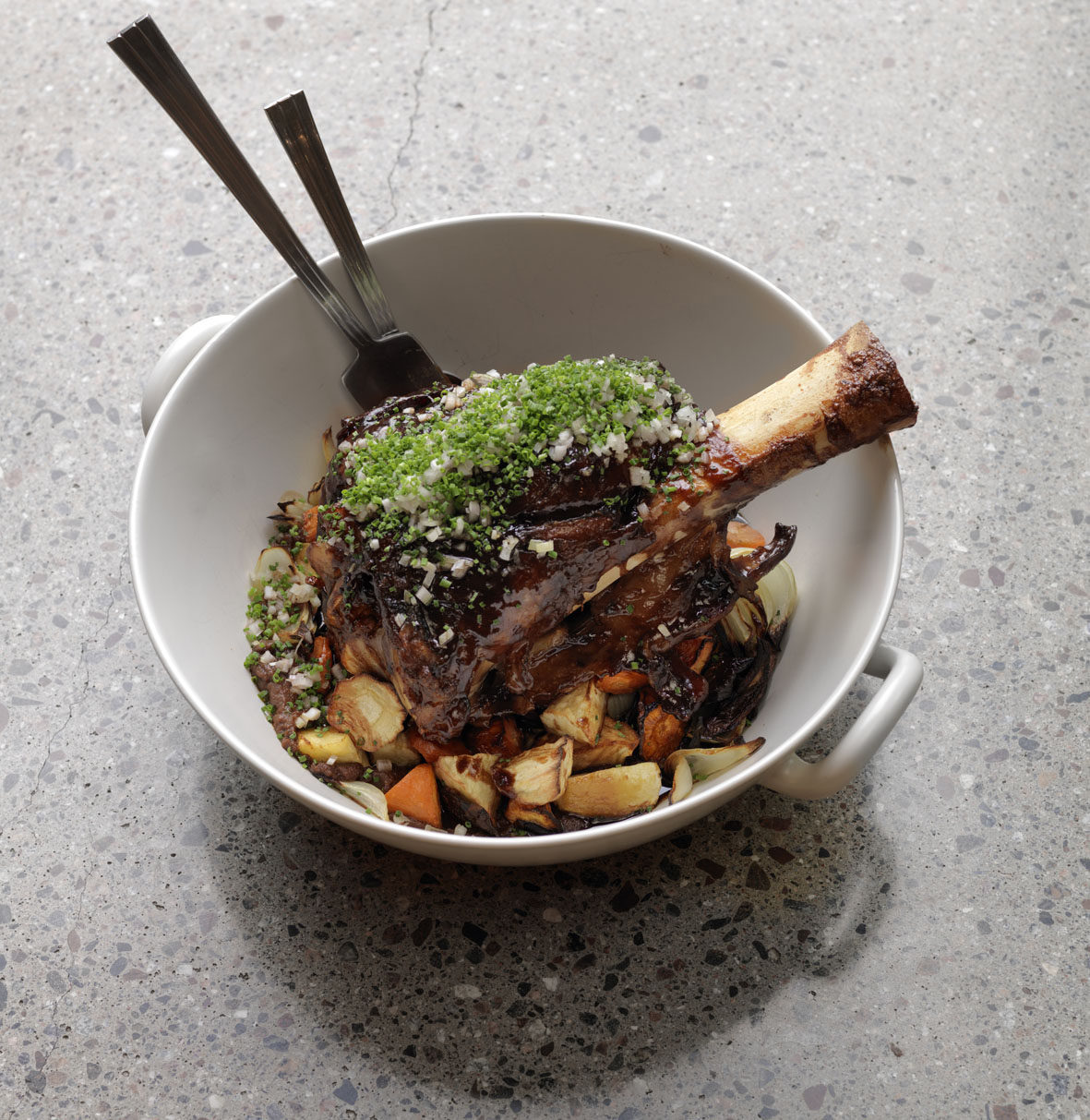 After arriving with The Vegetarian I was keen to see if the last minute request for a vegetarian menu lived up to his (quite high) expectations. Oaxen Krog & Slip confidently adapted each dish for him, carefully retaining the essence of each course minus any carnivorous additions. Charred seasonal greens, leeks and deep fried kale made for interesting and colourful exchanges. That said this menu really is created for any fish or meat loving diner. Local, seasonal and sustainable ingredients really are at the very heart of this dining experience and are the basis of what Agneta Green and Magnus Ek have built their reputation upon. After sampling the food from Oaxen Krog & Slip, their Stockholm restaurant is definitely a new addition to my dining bucket list. The setting looks stunning with a suspended boat that hangs neatly above the diners conjuring images of Hurst's Cow at Tramshed. This restaurant harbours a wealth of maritime history with the building operating as an old boatshed in a previous life. It offers what looks like the perfect surroundings for an ever changing seasonal menu.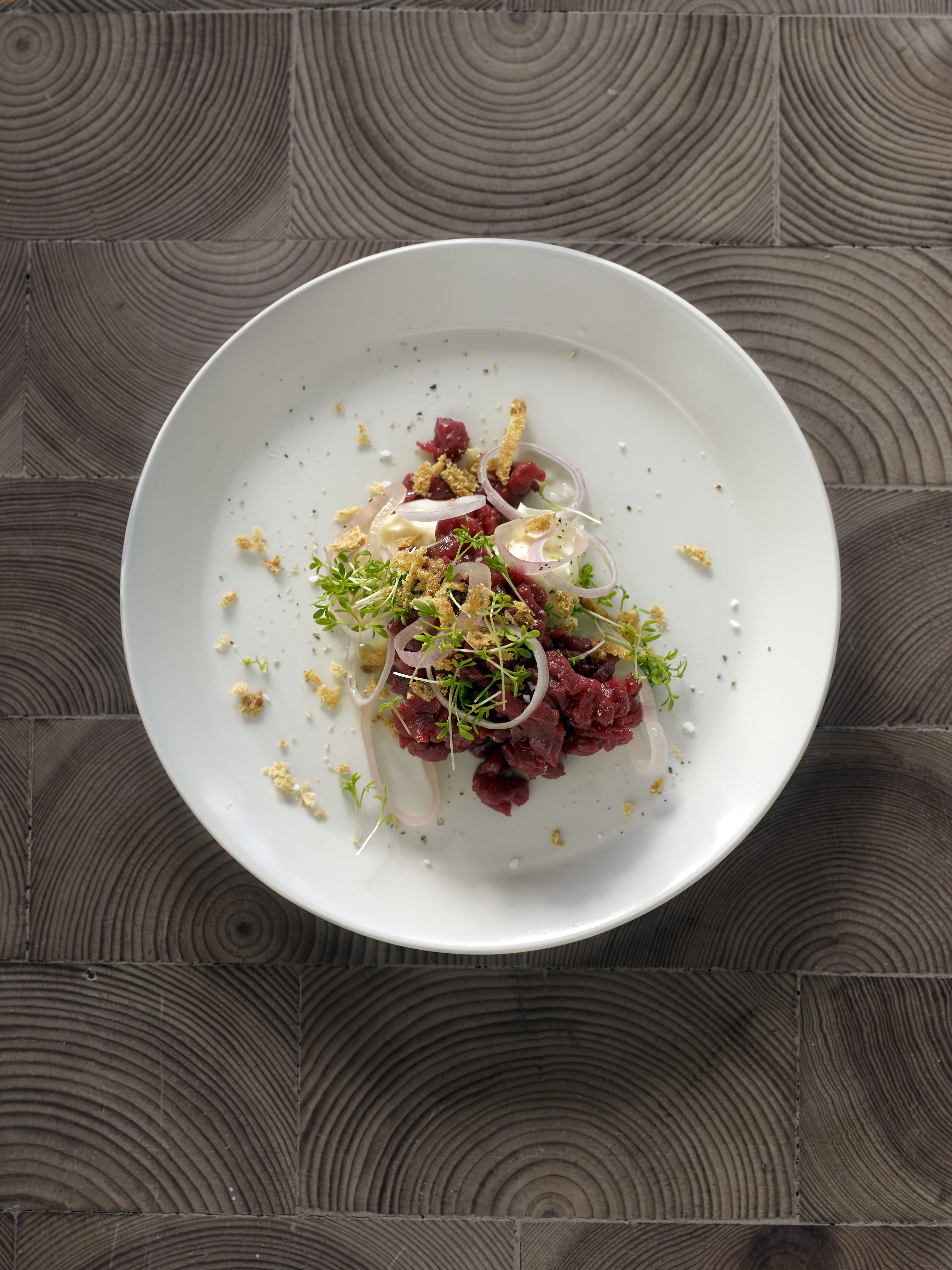 If you're not familiar with Carousel, I'm pretty confident that this has to be one of the most genius restaurant concepts out there. They resourcefully pull together a colourful, eclectic mix of acclaimed chefs from all over the world. It is somewhere you can return to every other week and be greeted with an entirely different restaurant each and every time. Set within an industrial style blank canvas with open kitchen, minimalist Scandinavian banquet tables allow for diners to mingle creating an intimate but boutique dining environment.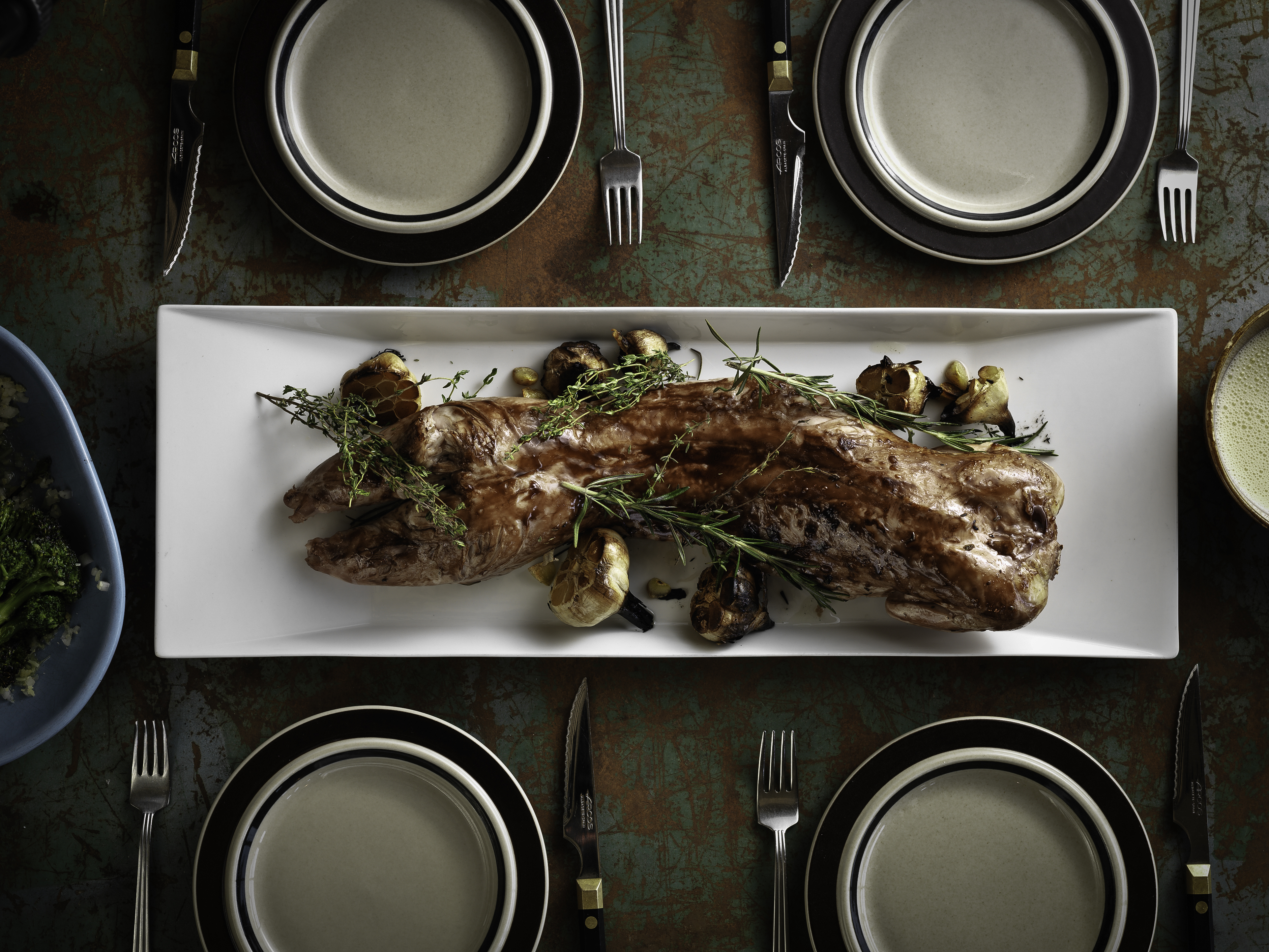 Carousel allows you to go on a gastronomic tour sampling the work of some of the world's most exciting chefs without ever leaving London. Previous residencies include Jordan Bourke, Olia Hercules and Ollie Templeton, with the full list reading like a 'next big thing' list of hot young chefs. There is no other venue out there that reinvents itself quite so beautifully as Carousel. Please do fully place your trust in them and take their lead on who should be cooking your dinner next.
Follow Anna Barnett on Twitter: @AnnaBarnettCook
Follow Anna Barnett on Instagram:  @AnnaBarnettCooks
Carousel
71 Blandford Street, London, W1U 8AB