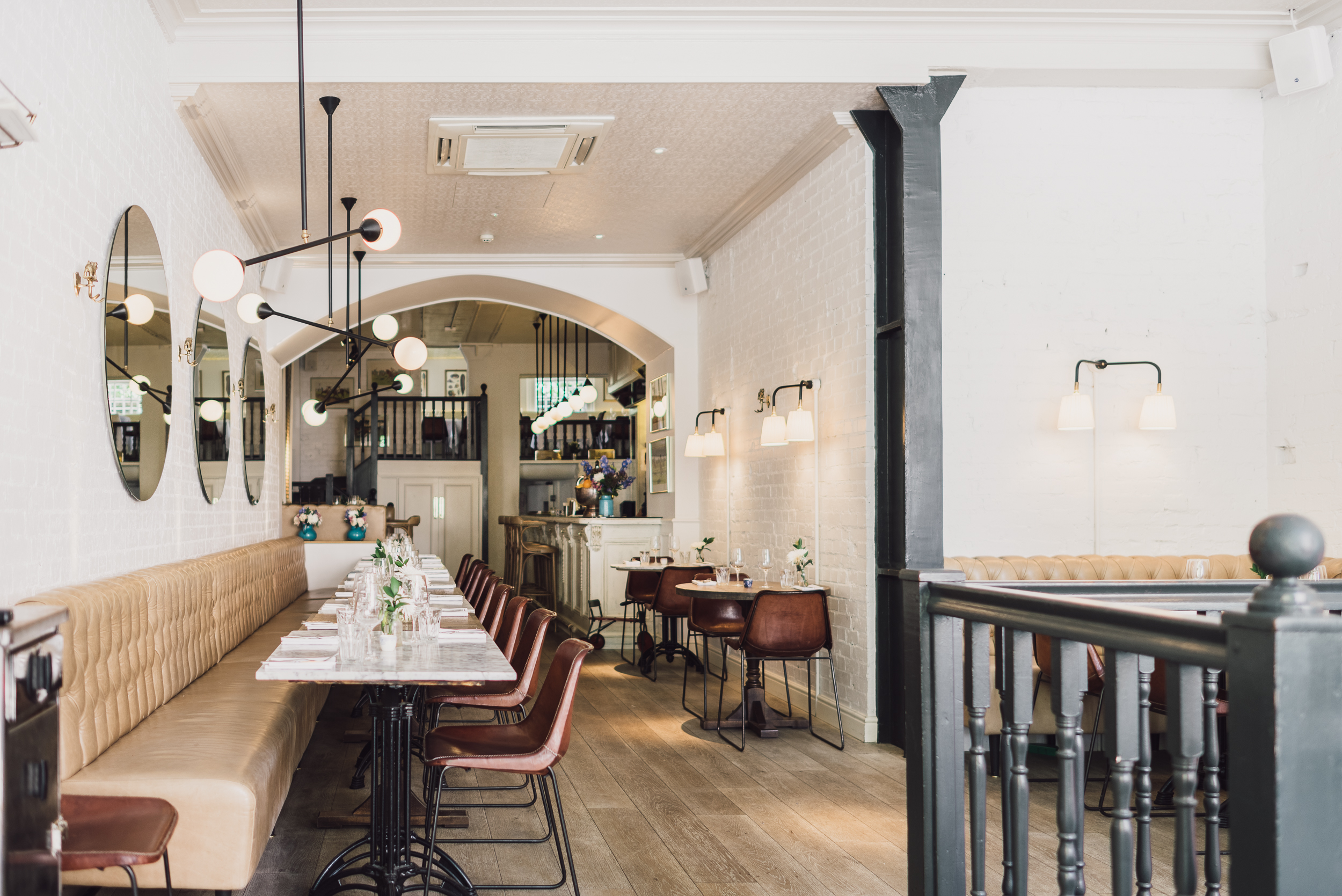 It's rare that I venture into Mayfair for a daytime date with The Vegetarian, but on deciding we needed to do some shopping, we headed into central, then on towards Mount Street for a bit of a splurge.
The requirements for the day were to avoid the crowds of Oxford Street and Soho along with committing to a generous pit stop somewhere which offered a decent wine list and enough on the menu to keep The Vegetarian happy. To keep his spirits and enthusiasm high for my day of shopping I dressed the day up as a date. It was the only way I was able to coax him into following me around all the shops I had planned.
A friend recommended trying North Audley Cantine, a French fusion spot in the heart of Mayfair which has affectionately become known as NAC by its many regulars. Opened in 2013 by three childhood friends with a burning ambition to open a restaurant, NAC brings an edgy panache to North Mayfair's restaurant scene.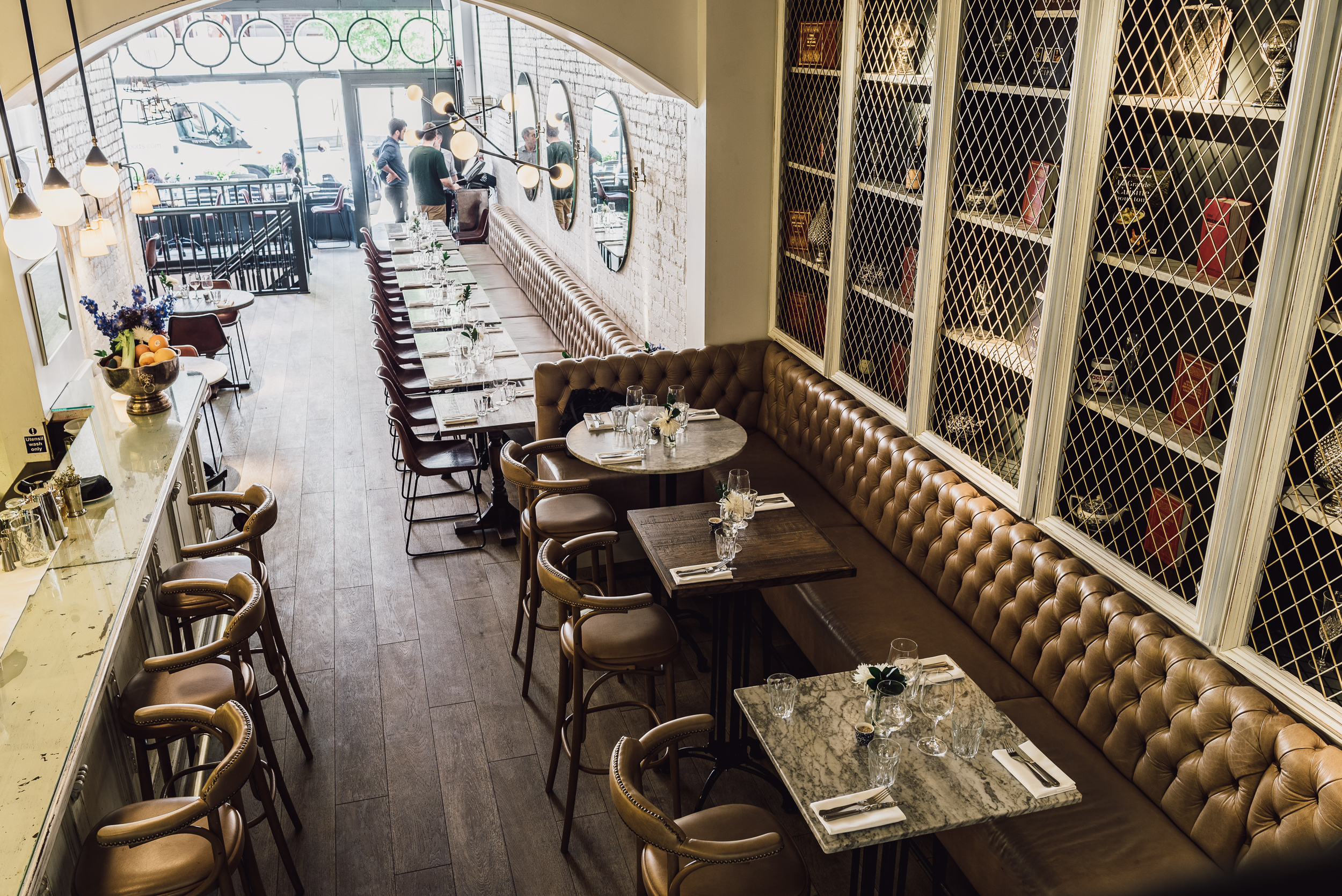 On arriving, you could totally have mistaken this restaurant for one of the many New York lunch spots in peaceful, leafy West Village. Whitewashed walls, an indulgent brunch menu and attentive service. I'd not mentioned when booking our table that we'd decided to take the dog with us on this 'date'. We were unsure whether they'd even let us in but he was incredibly well received making instant friends with both guests and waiters. The staff couldn't get enough of him and was even treated to a little sausage snack.
We blissfully lost 3 hours in NAC as we happily sat in the window spot watching the world go by. It's easy to do so with natural light flooding the 50 seater restaurant making it the ideal, lively lunch spot. Any menu that opens with the option to order milk chocolate cookies is already winning in my book The ricotta pancakes with dulce du leche and bananas keeps things firmly on track, as does the honey chocolate French toast with berries and ice cream. Those watching their waistlines aren't forgotten with egg white omelettes, avocado and poached egg on toast and apple bircher muesli are all up for grabs. Whether you're able to avoid ordering the healthier options, however, remains to be seen!
The Vegetarian initially swerved all indulgence but broke after an insanely good Sriracha bloody mary and two glasses of rosé. Starting out with a salad, loyal to his intentions he then went back in for the French toast…that's how long we stayed! I went for the Merguez Shakshuka plus too much wine. In hindsight, I realised I probably should have ordered the truffled mac and cheese along with the truffle burger which looked to be by far the most popular items on the menu judging by the hundreds we saw fly out of the kitchen.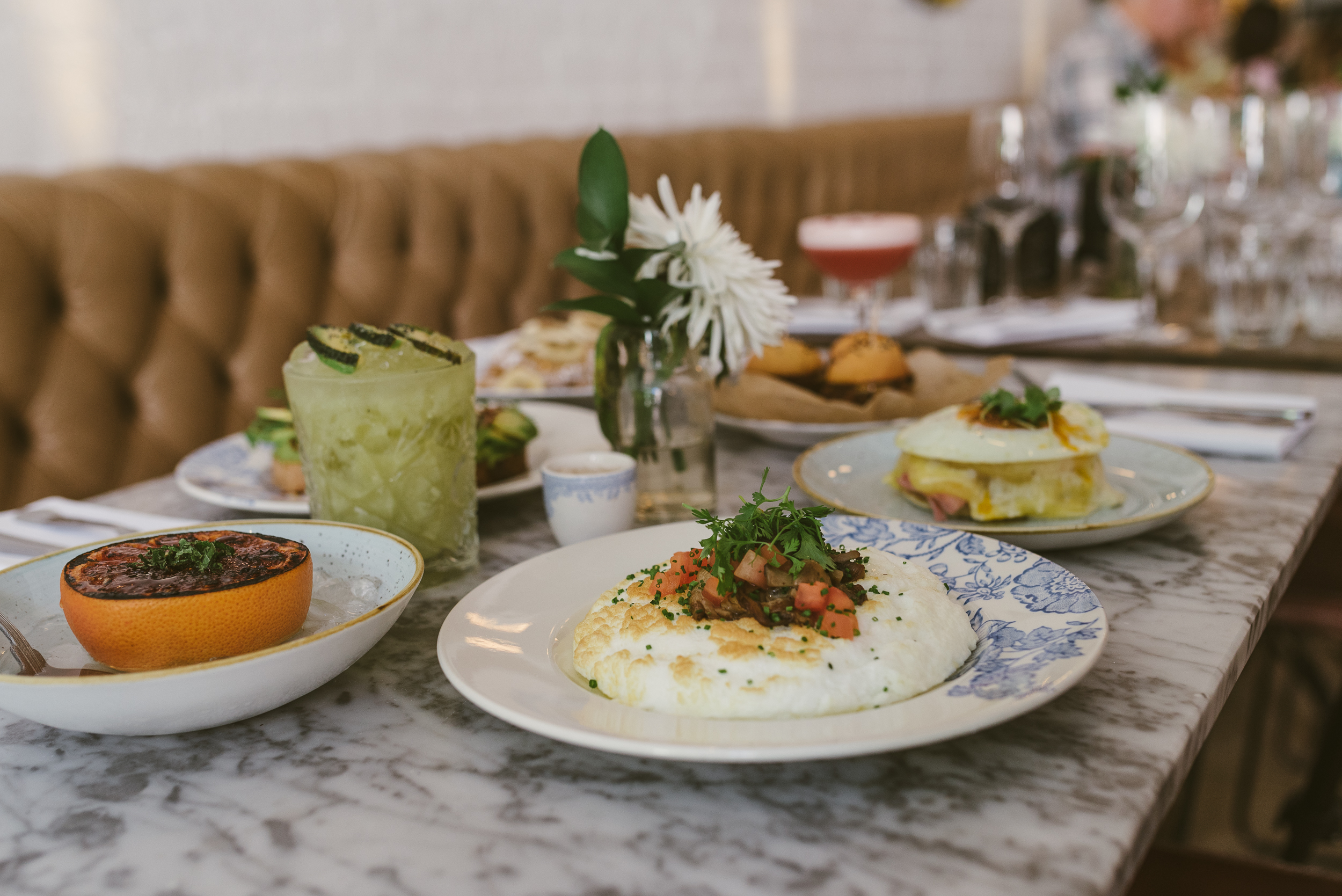 If you really get seriously caught up grazing on the brunch menu, I imagine you could probably sit at NAC long enough to make it through to dinner where the menu continues to offer a good selection of French style dishes with some American influences. Cajun chicken, skrei cod and great sounding steaks seem to be the order of the day. Downstairs you'll find a basement cocktail bar which offers the potential to lose an entire day and night just on the one premise. Had the shops not beckoned I think we could have happily stayed put and tested out that theory.
So if you find yourself central and in need of a decent brunch this could be your spot. Add it to your list. Go for brunch, stay for dinner (and possibly cocktails).
Follow Anna Barnett on Twitter: @AnnaBarnettCook
Follow Anna Barnett on Instagram:  @AnnaBarnettCooks
North Audley Cantine
41 North Audley Street, London W1K 6ZP