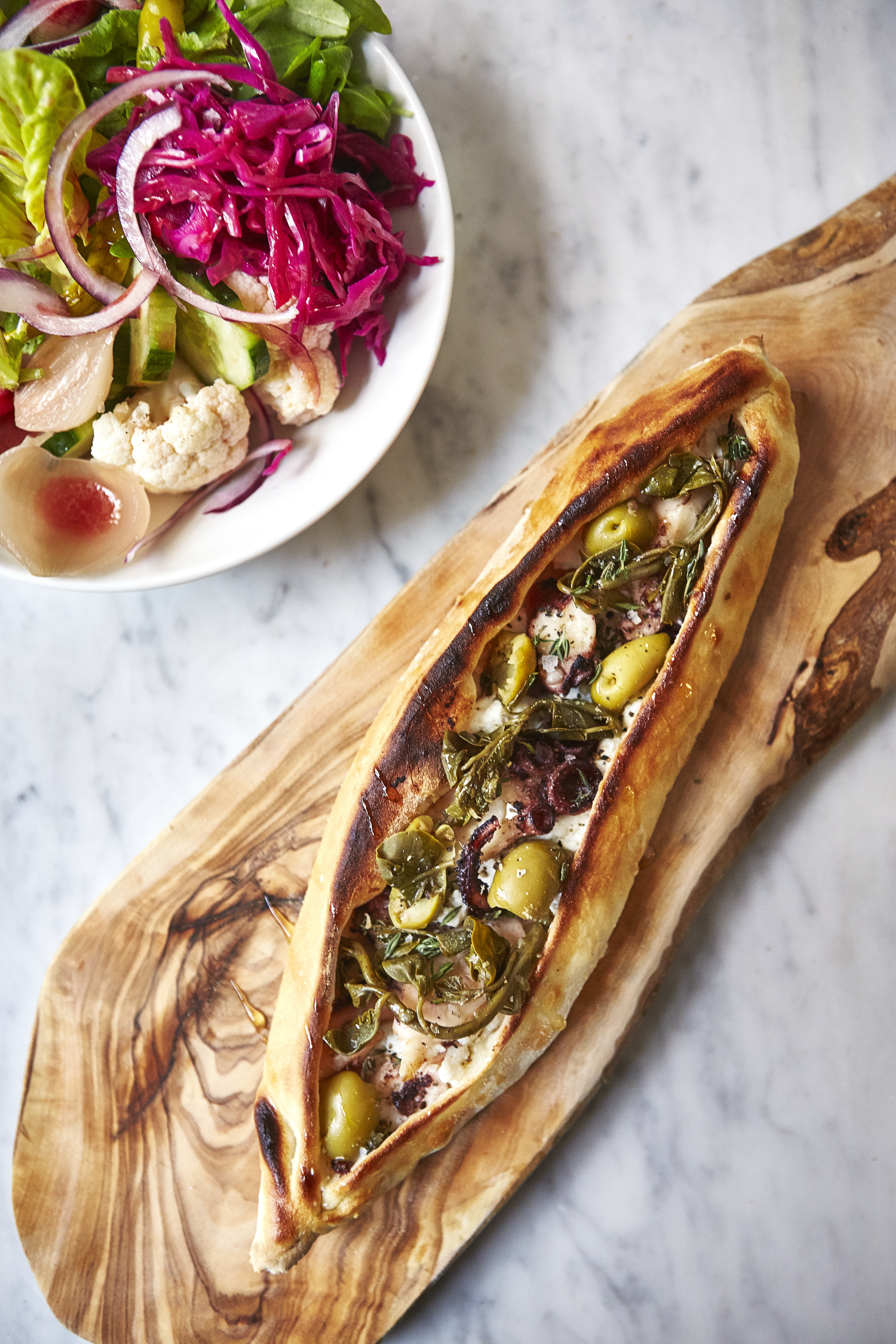 I've lived in East London long enough to work my way round a fair few of the Turkish eateries that dominate the Dalston area. As you can imagine some are a mere blur on a Saturday night where others have a far more homely feel offering Ocakbasi classics and a bring your own booze policy. Restaurants such Mangal, Somine and a more local, lazy favourite Anatolia all genuinely have a special place in my heart. Turkish restaurants are synonymous with Dalston and probably always will be.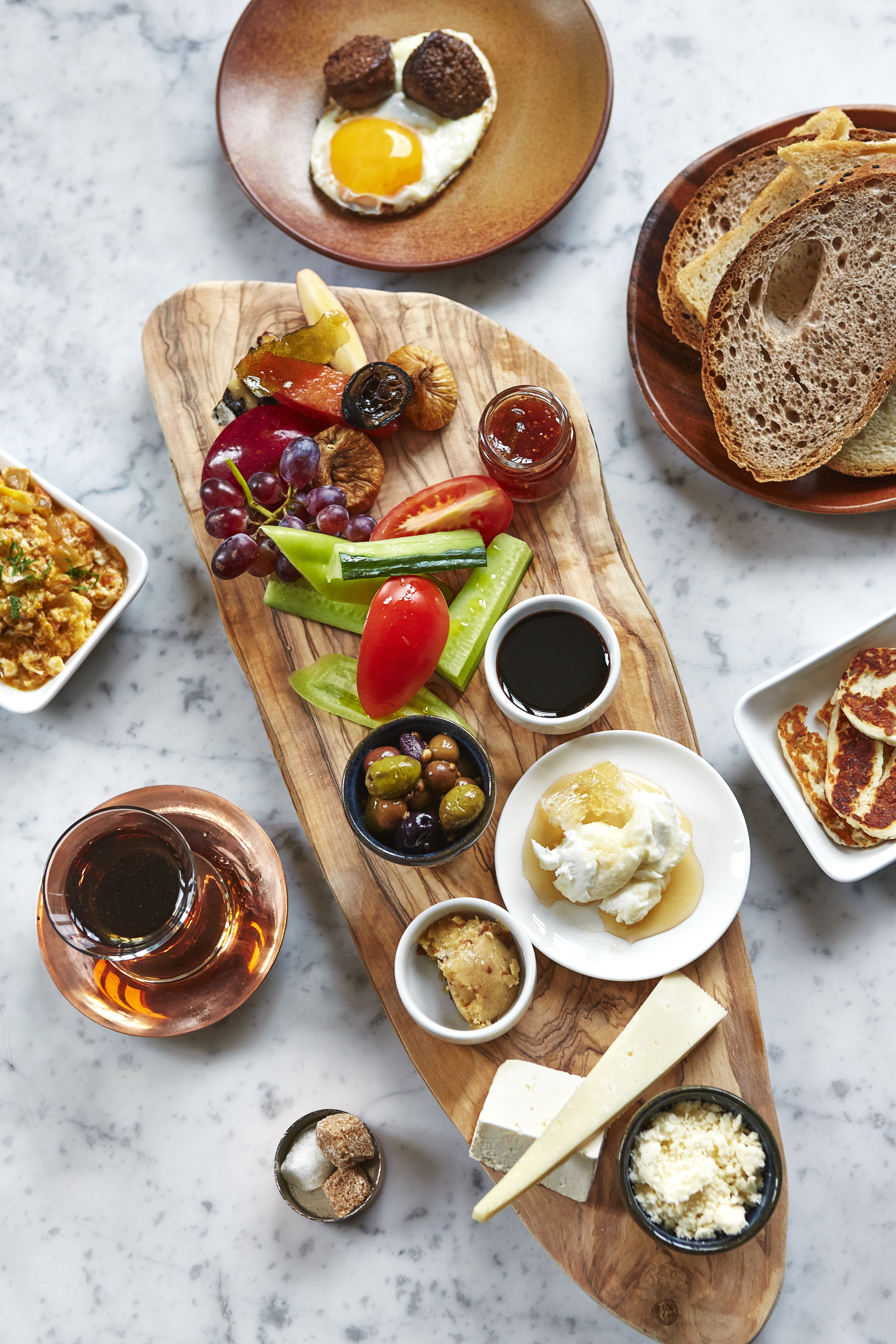 Although my love for Turkish cuisine has never wavered over the years, my standard order certainly has. I now find myself ordering whatever veggie fare I can find on the menu with the usual lack of free range or organic meat on offer not sitting as well with me as I wish it did. Sure, there are moments when I'm drawn to a lamb doner but I've not caved in for at least six or seven years which surprises even me! Veggie options can be limited however and surprisingly unhealthy. The usual pomegranate vegetable stew is totally delicious but laced with sugar and grilled halloumi feels a little too close to what is so easily achievable at home. As you can probably imagine then, it was with great excitement that we read a fond review on Oklava, the latest addition to the Dalston Turkish scene. I was keen to get down there with The Vegetarian in tow and see what all the fuss was about.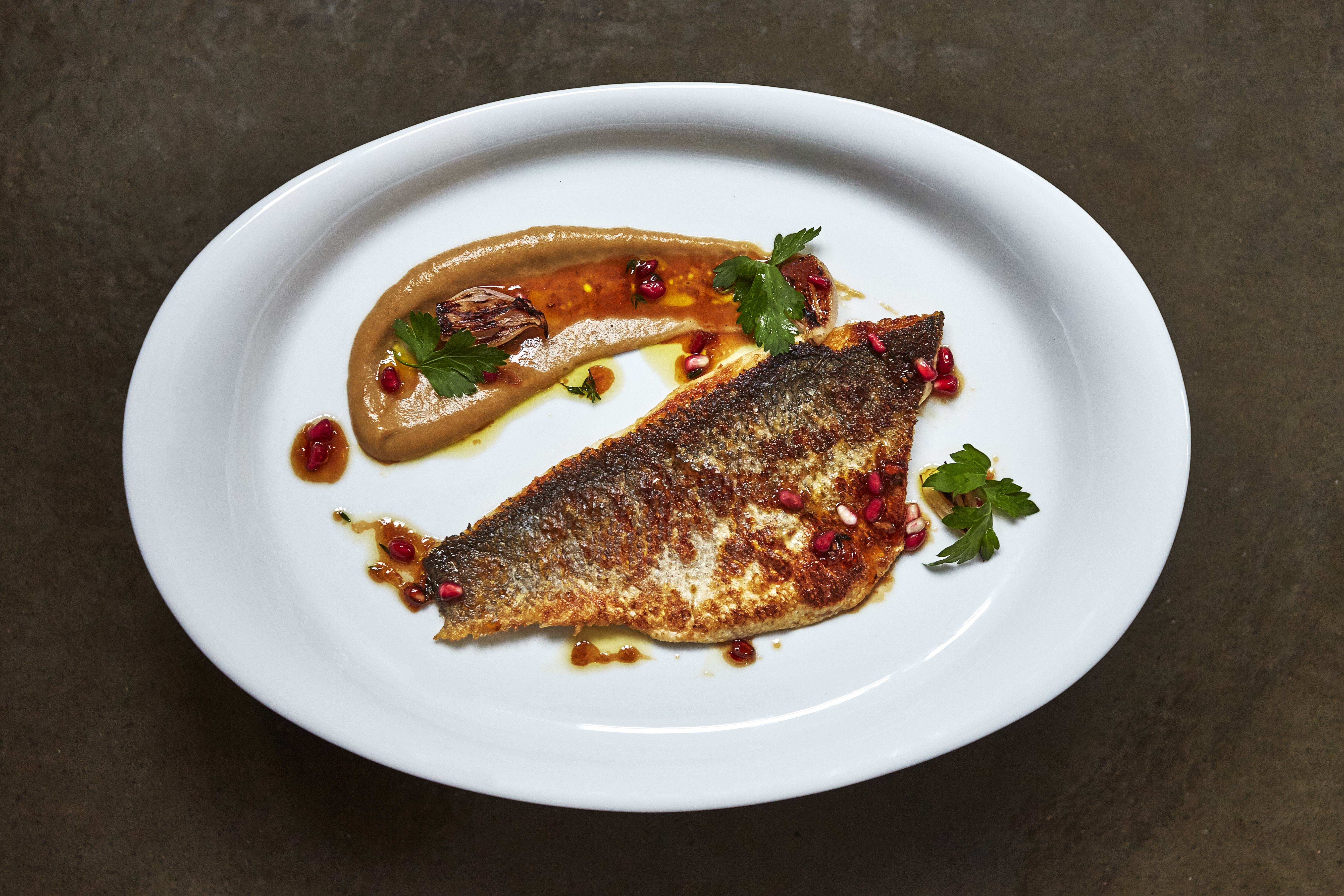 It seems a crazy point to make but Oklava is a restaurant where the sole focus is on the food. It may sound obvious but how many times have you been to a restaurant where the menu doesn't back up the beautiful décor? Oklava's stripped back, polished, concrete setting allows for the food to firmly take centre stage where Chef Selin Kazim offers Turkish Cypriot staples with a nod to the new.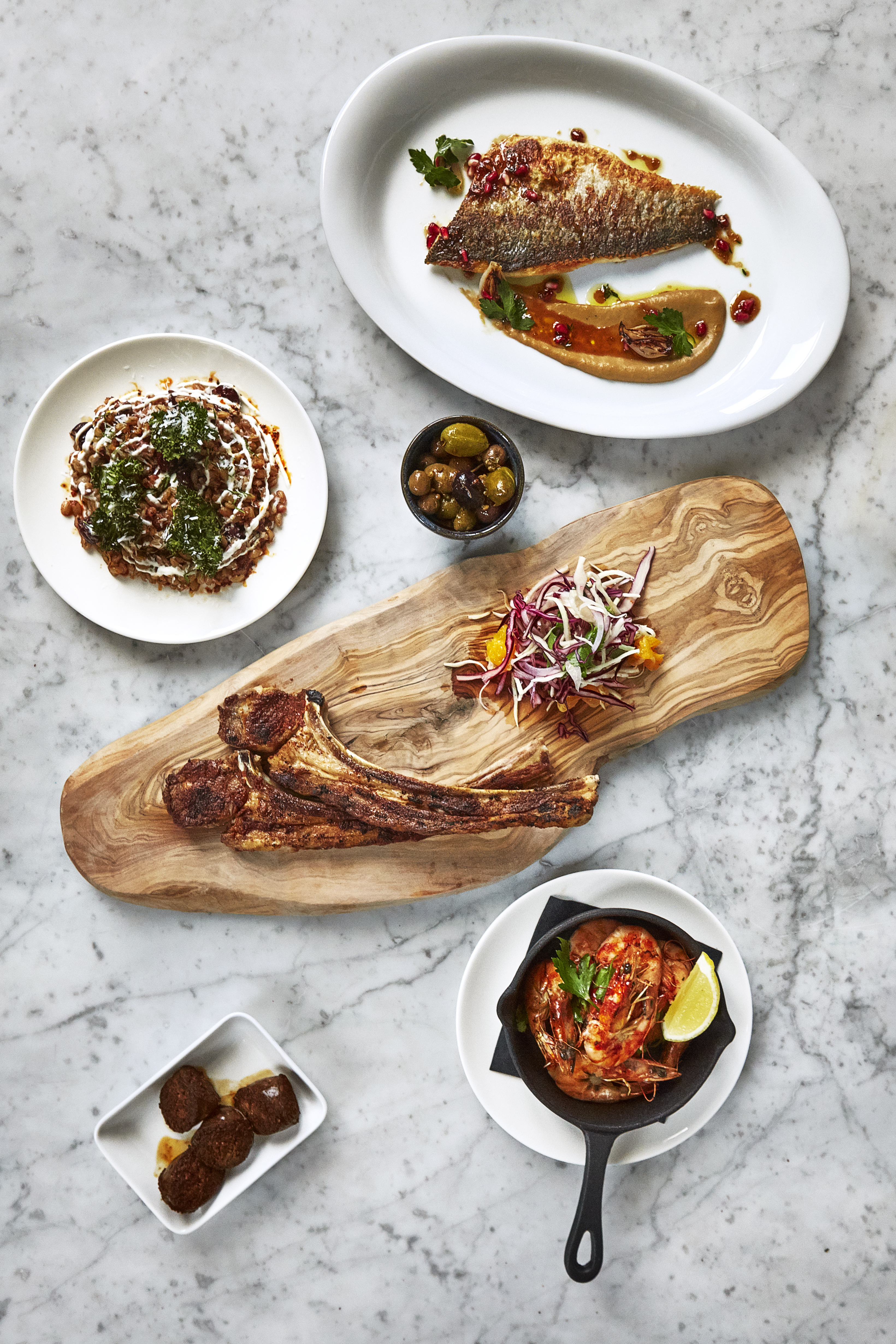 Although the meat dishes were totally delicious with the Lamb Chops in Sour Cherry Dressing a particular highlight, it was the vegetarian plates that had both myself and The Vegetarian yearning for more. Oklava has a relentlessly enticing menu with enough variation to have us rebooking just to be able to work our way through it. The Chilli Roast Cauliflower, Red Onion, Parsley & Pistachios made for a perfectly balanced and cooked main option. The Sour Cherry Pearl Barley, Crispy Kale, Chilli Butter & Sheep's Cheese was another creation that impressed and had us chomping at the bit for more. The Pides (flatbreads) should absolutely not be forgotten when ordering and I'm considering our next visit to be based solely around ordering these. One arrived combining a rich cheese sauce, charred leeks and a freshly made crisp flatbread which provided a hugely tempting and lower carb take on pizza.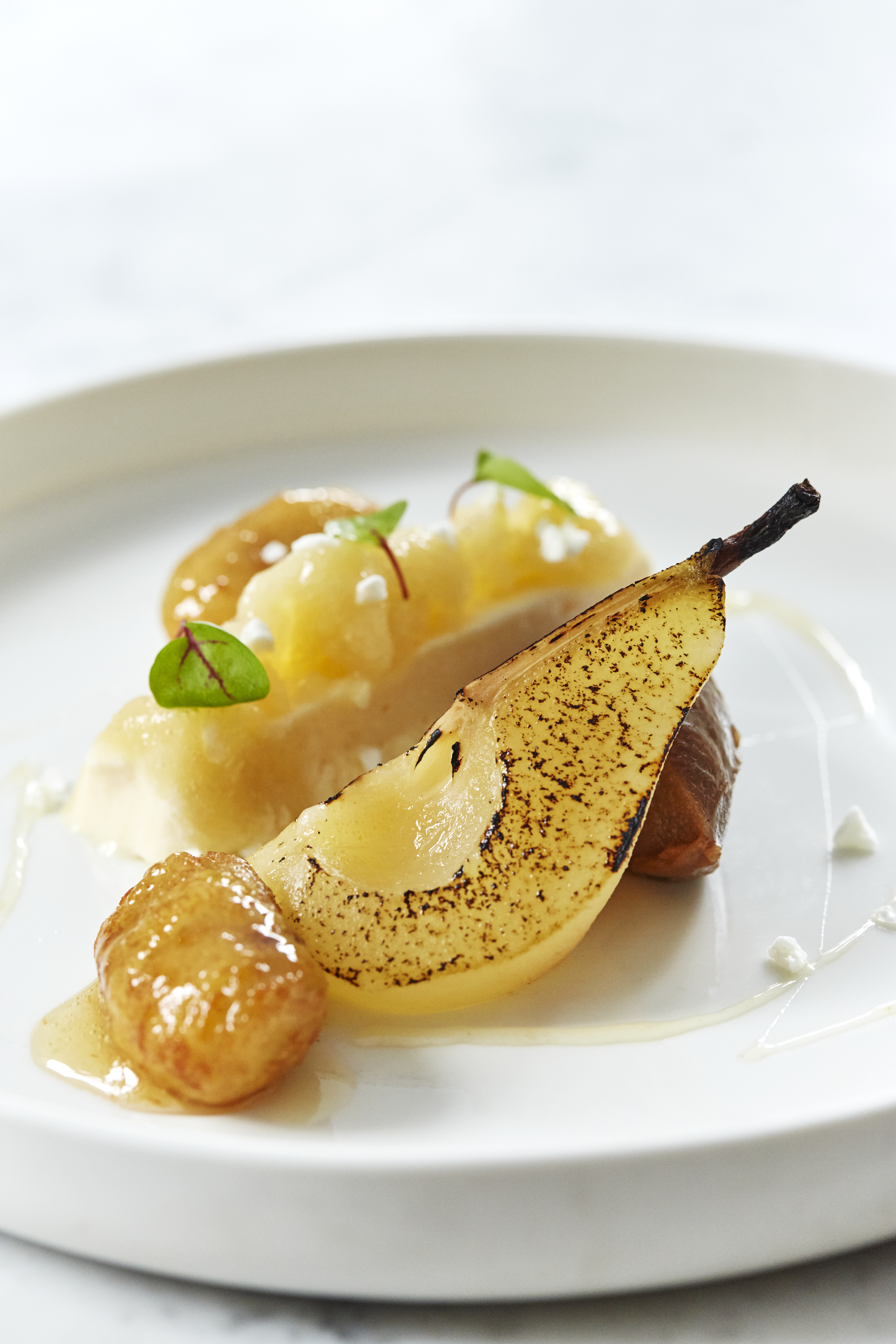 We definitely gave the savoury courses our best shot so I have to admit that when it came to the dessert we were short on room and unable to include as many options as I would have liked to. We couldn't leave though without sampling the Spiced Rice Pudding Brulee with Rum Jelly, Pineapple and Lime. Combining two favourite desserts on one plate can never be a bad thing and it didn't disappoint. A dish executed to perfection meant that despite being borderline in pain from overindulgence I was still able to polish it off quickly.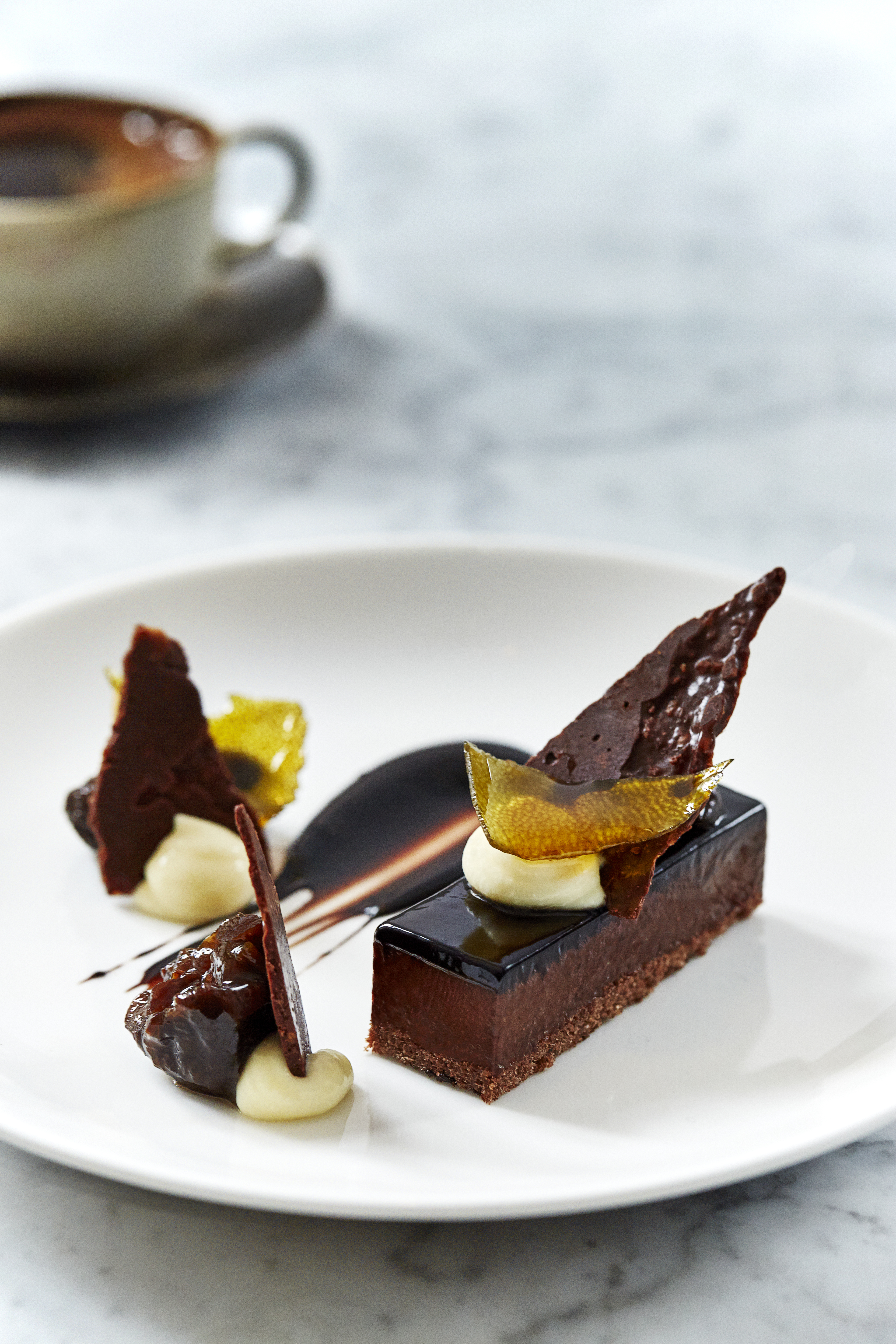 Collectively both myself and The Vegetarian shared the same excitement for the modern and inventive menu that really did make our local takeaway options seem drab. Although space is at a premium and tables aren't easy to book, I can guarantee it will be well worth the wait. My tip is to bag a seat at the bar where you can see everything being prepared in front of you whilst taking recommendations from the friendly staff. We certainly needed it for the exclusively Turkish wine list and was more than happy with the selection made by our waiter. Service plays a huge part in the experience here and the friendly informal service will keep you there, eating, drinking and loving every movement for as long as we were.
Follow Anna Barnett on Twitter: @AnnaBarnettCook
Follow Anna Barnett on Instagram:  @AnnaBarnettCooks
Oklava
74 Luke Street, London EC2A 4PY