31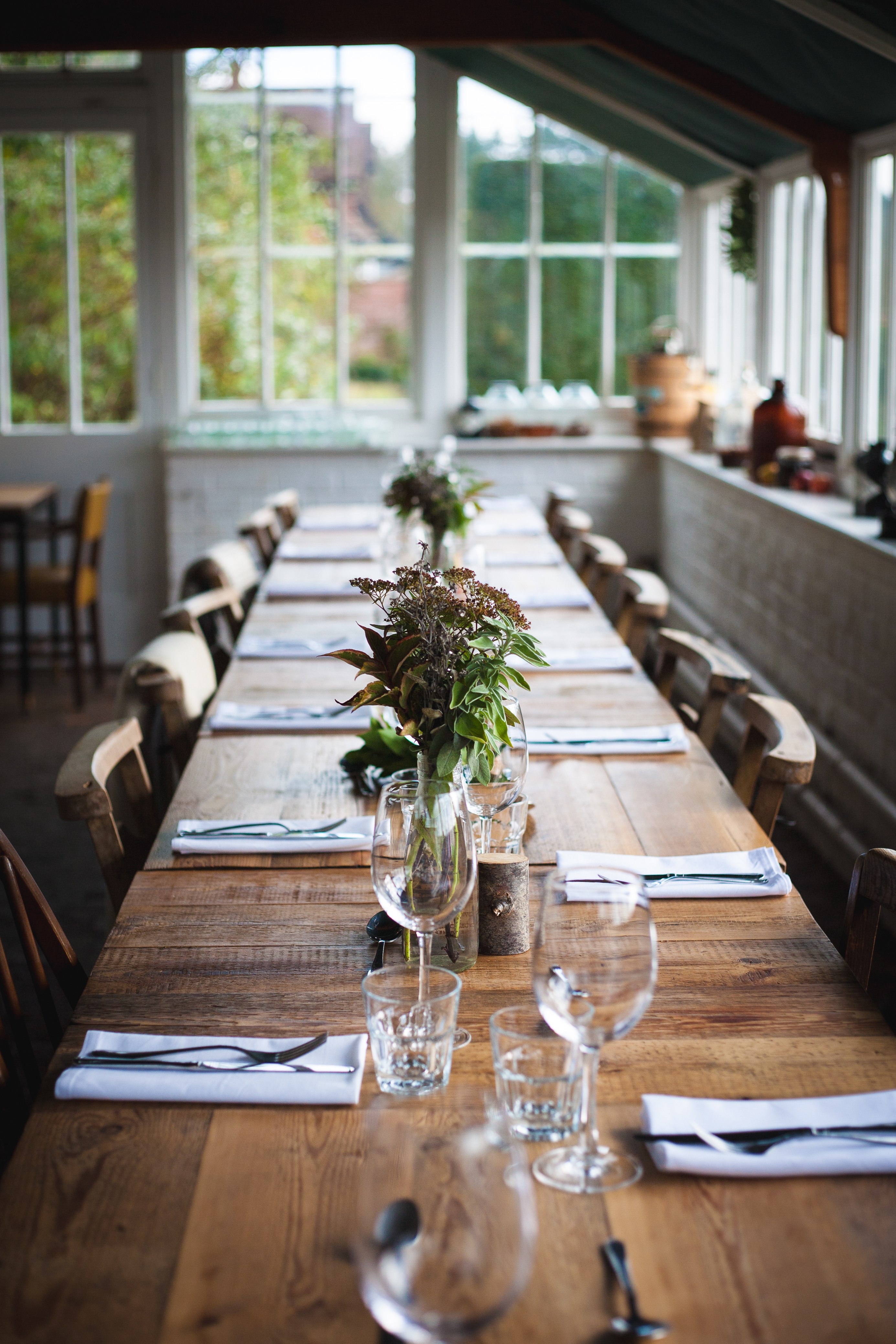 I came to find out about The Ethicurean last Christmas after receiving their beautiful cookery book as a gift. The stunning hessian bound book shares 'recipes, foods and spirituous liquors, from their Bounteous Walled Garden'. The restaurant is centred around British seasonal cooking and bought together by four friends essentially pursuing 'The Good Life', through ethically sourced ingredients and 'attention to the local environment'. Having taken on the property since 2010 they have created a calm haven for feasting and one set within beautiful serene gardens.
The book will not only share with you some beautiful, elegant and inventive recipes but also offer tips only a true gardener or passionate chef would know. Whether it be 'Clamping' your home grown vegetables to maximise nutritional content, intensify flavour and prolong shelf life, (they can last up to six months stored in this way) or whether it be detailed explanations taking you through numerous ways of smoking foods (both hot and cold).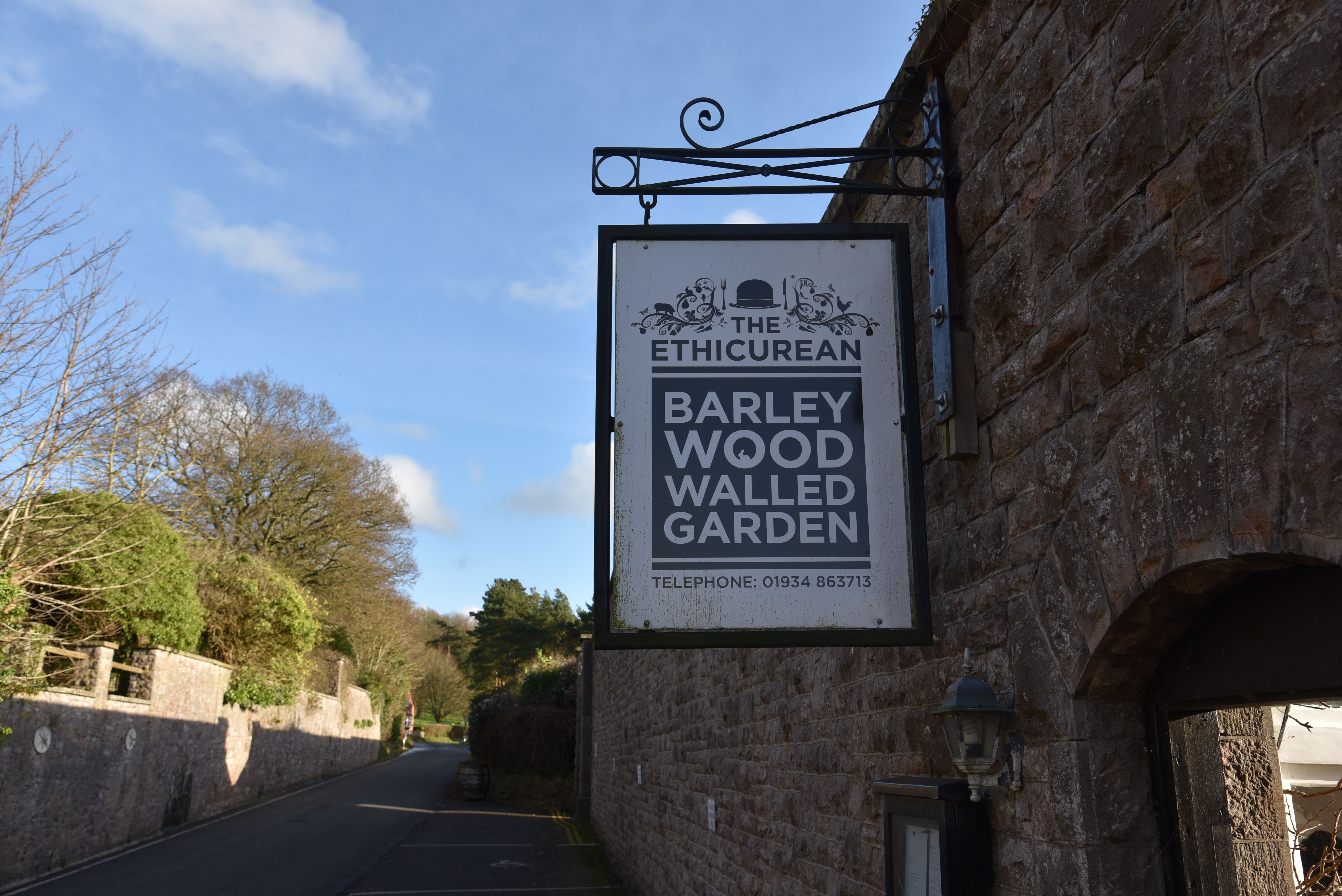 Everything I found so enticing and picturesque within the book is more than reflected within the Walled Garden. Modest in size and paired back in decoration, the greenhouse style building gives you the opportunity to take full advantage of the surrounding vista. We visited on the most beautiful bright, frosty day this December just gone. The chill in the air outside was soon forgotten as we sat facing out towards the gardens with the sun shining bright upon us. We were even forced to remove a layer and quickly regretted the thermals we had ventured out in.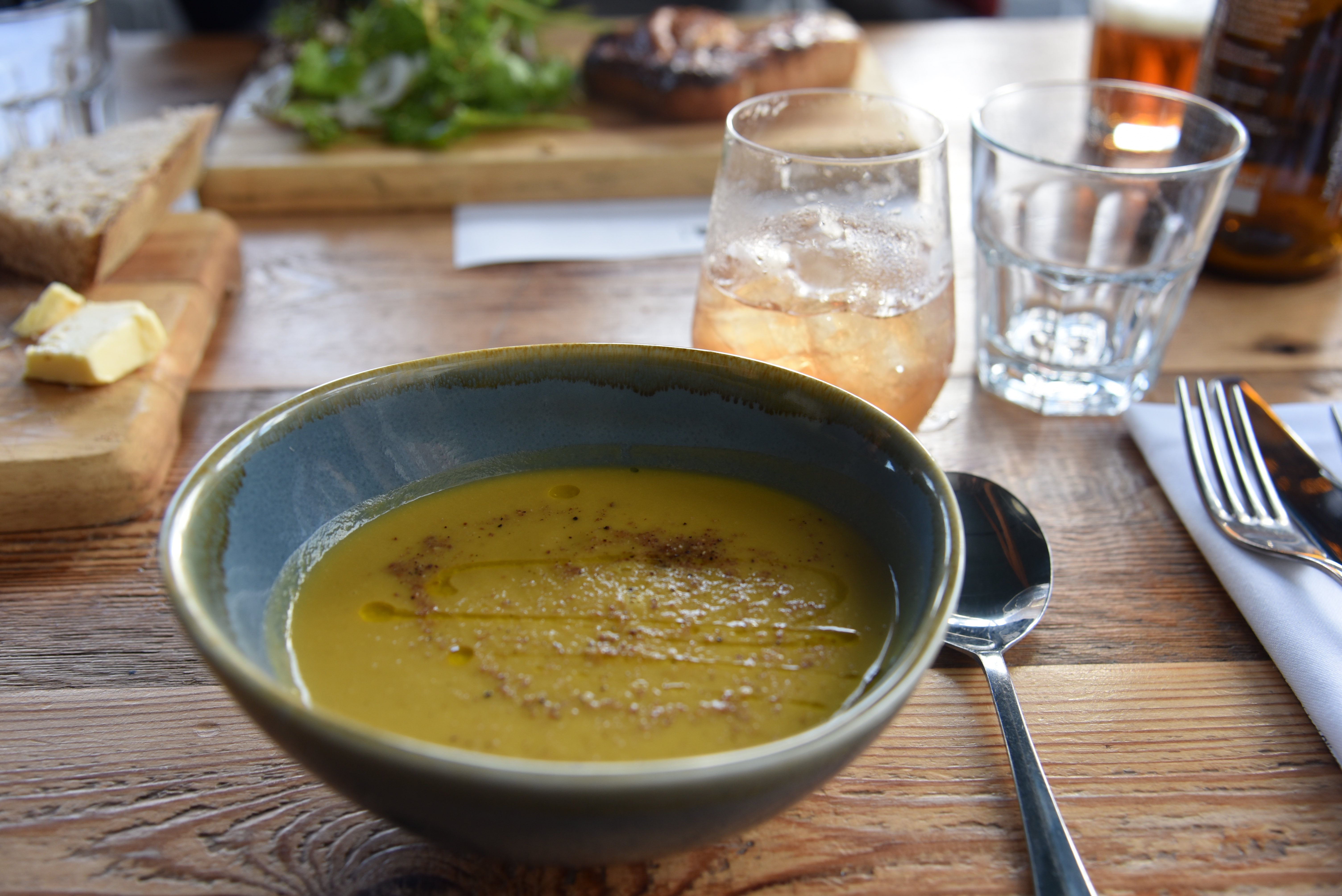 As with any meal out in the company of The Vegetarian in my life, the excitement of trying somewhere new can be somewhat marred by the restaurant's lack of commitment to the meatless options on offer. No meal can ever be truly enjoyed if only one of you is catered for. However I was quietly confident about this one and to both our surprise all three starters on offer were vegetarian. Celeriac and Chestnut Soup (which I opted for), Shitake and Portobello Mushrooms, Cauliflower and Miso, Parsnip Puree, Sage or the West Country Cheddar and Cider Welsh Rabbit with Gert Salad. All starters came and met everyone's expectations and more. Rustic, hearty, rich in flavour and more than generous in size. As a big bread (and butter) enthusiast I can't help but go with the soup option knowing the bread was going to be top notch. For me there is nothing as warming and as hearty during the winter months as a thick hunk of fresh bread with almost a slice of butter, half dunked into a creamy, smooth soup.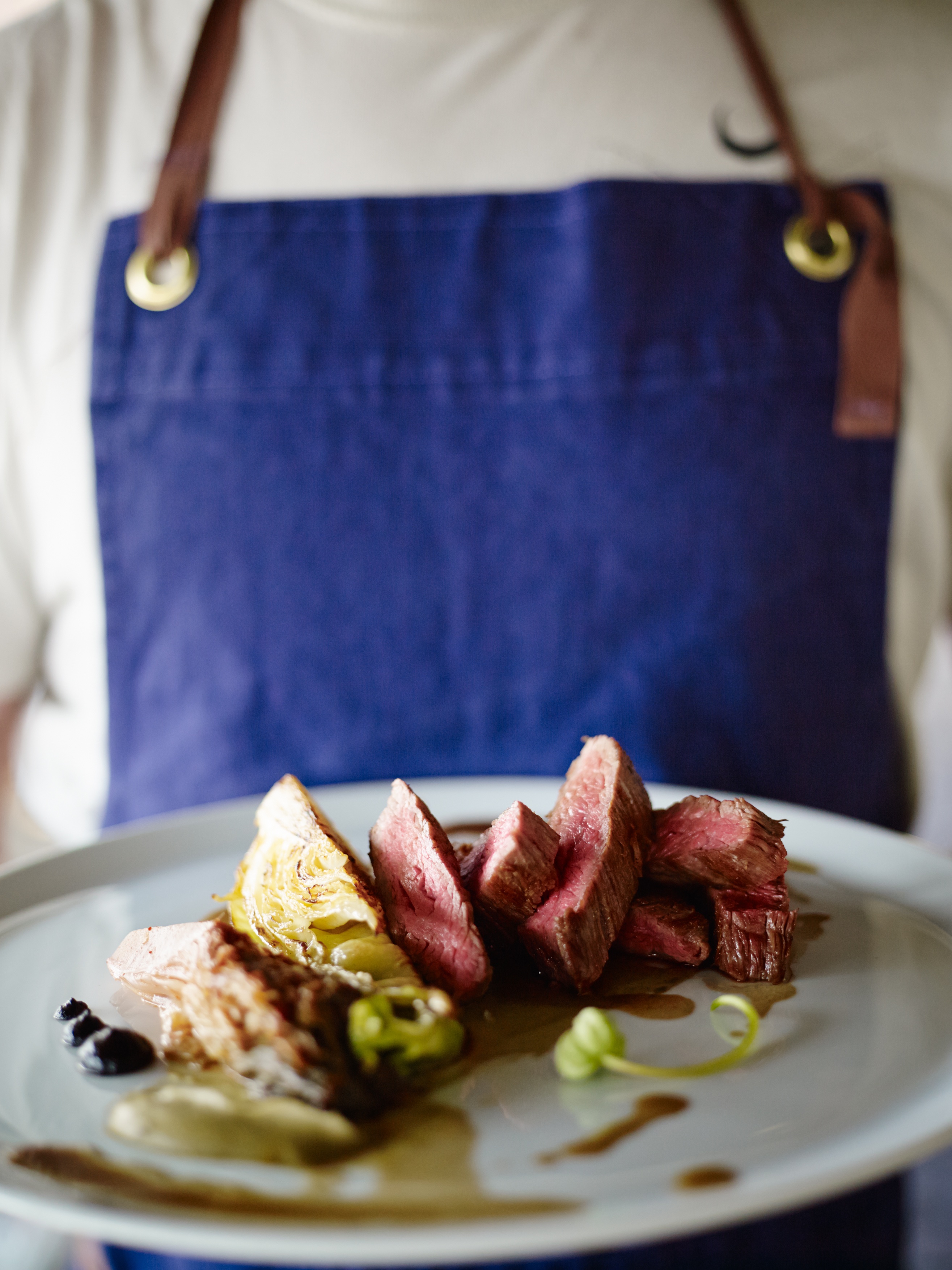 The Cider Welsh Rabbit, a staple at The Ethicurean we're told was by far the most popular of starters. Rich, sweet, salty and slightly acidic flavours combine to make the most indulgent of starters (this alone could be a main course), served alongside a beautiful Gert salad of wild leaves dressed delicately. The garnish of a home pickled sweet fennel added a lighter note to the dish creating the perfect balance.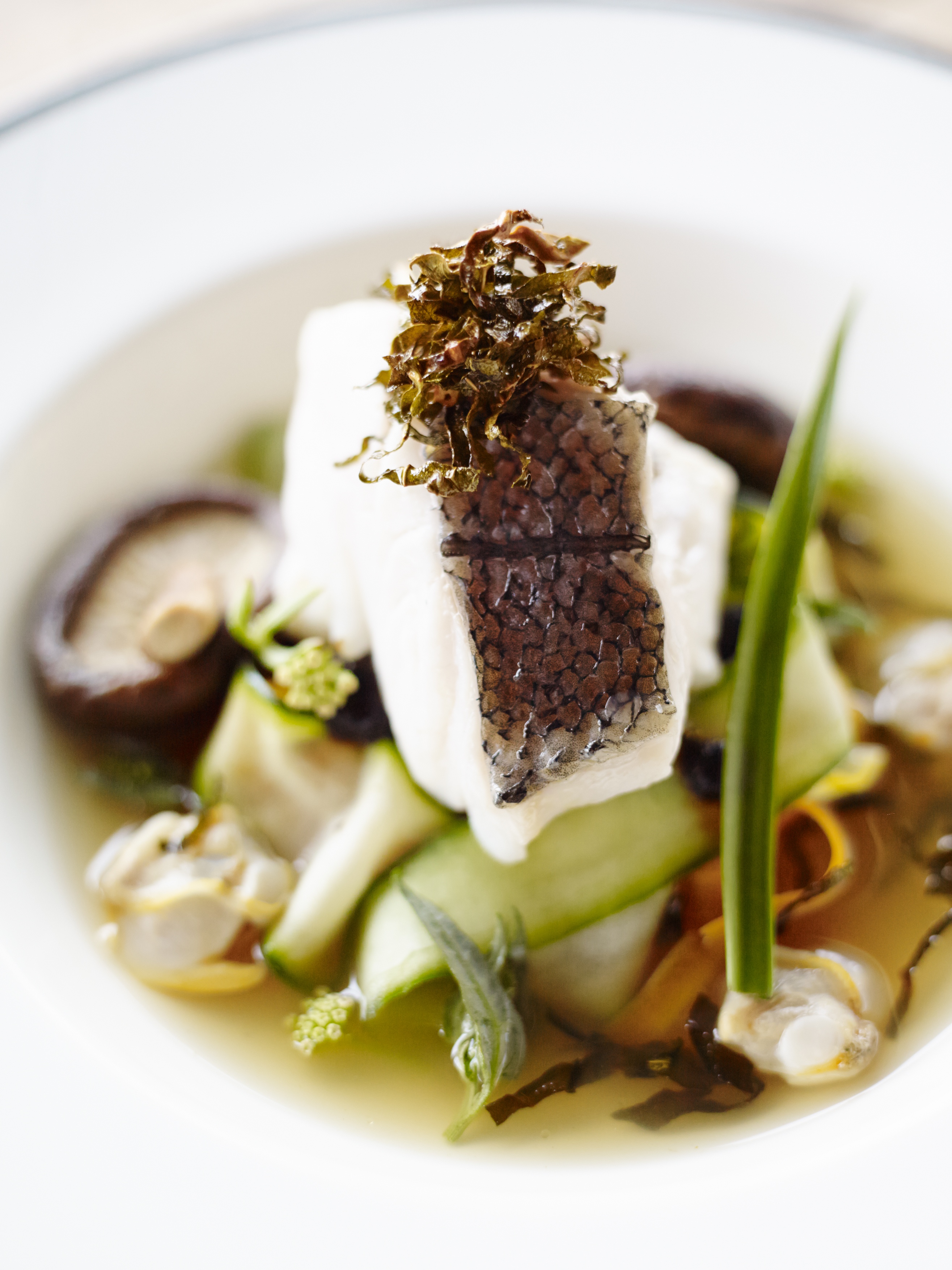 As we had joined our friends' (all 20 of them) annual tradition of taking a seriously long lunch at The Ethicurean (this one reached just over four and half hours!) we had a slightly more reduced menu to choose from.
The main course options included a seasonally apt offering of Hake, Jerusalem Artichoke Puree, Cavelo Nero, Crispy Capers And Clams. The vegetarian option was a Salt-Baked Celeriac, Ewe's Curd, Cardamom, Labneh and Dukkah. As a Reluctant Vegetarian and someone that likes to show some moral support and restraint I was so tempted to go with this option as it sounded (and was) so delicious. Finally a vegetarian dish full of flavour, thoughtfulness and creativity; A great variation to the regular mushroom tagliatelle The Vegetarian has eaten far too often despite not even liking mushrooms!
That said, my choice of Ox Cheek Stew, Stout Gravy, Pickled Red Cabbage and Valor Mash was a dish not to be missed. If pushed to justify my meaty choice, the knowledge The Ethicurean locally and responsibly source any produce not grown onsite helped me justify my winning decision. Stew lovers look no further, just head straight here. This was an excellent dish. Rich, hearty and complimented perfectly with the sharp home pickled red cabbage.
The desserts were all British in essence with a slight twist and of course didn't disappoint. The Sticky Toffee Apple Cake, Toffee Apple Syrup and Clotted Cream Ice Cream stood out. At first there was no side of toffee sauce to be found but the immediate concern but was soon dispelled once we got stuck in. Crispy on the outside and sticky and gooey on the inside, the cake was laden with toffee apple syrup! I have to say it was well worth the 133 mile road trip…one that I'll definitely be making again soon when I check back in for next season's offering. Care and thought is taken with every dish here and every dietary requirement is catered for if noted when booking. Vegan dishes were also served and deliciously adapted.
This hidden spot is absolutely worth a visit wherever you're based. I almost want to keep to myself, it's just too good not to share.
Follow Anna Barnett on Twitter: @AnnaBarnettCook
Follow Anna Barnett on Instagram:  @AnnaBarnettCooks
The Ethicurean
Barley Wood Walled Garden, Long Lane, Wrington, Bristol BS40 5SA