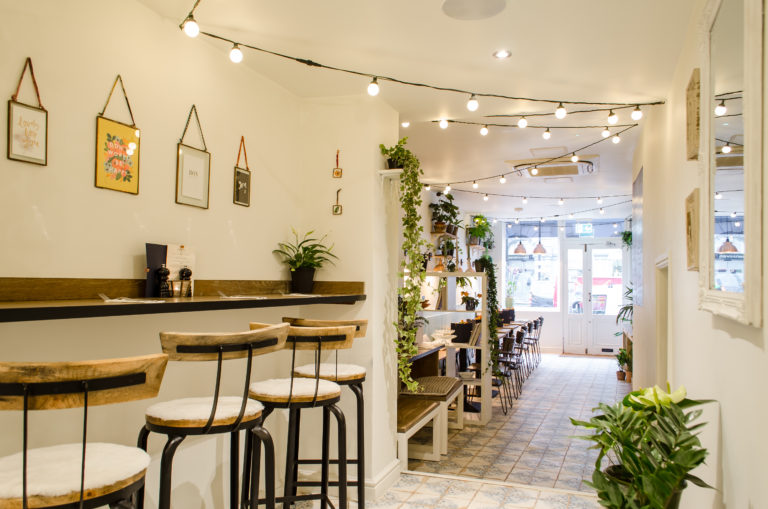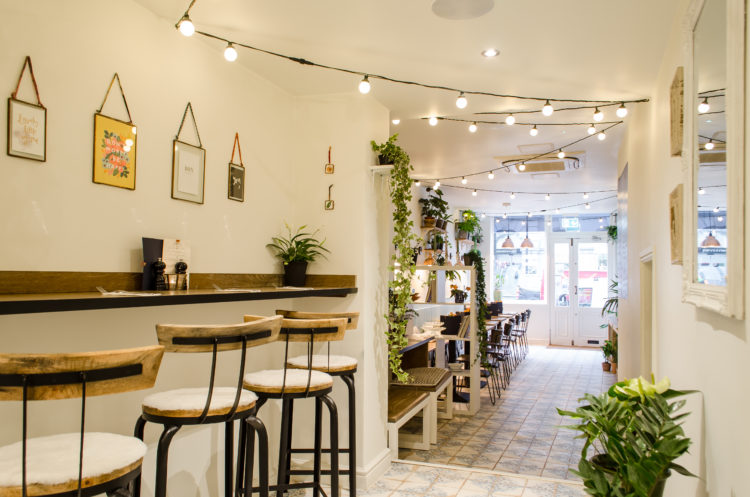 It is too easy as a Londoner to become cynical and stuck in your ways, visiting the same old haunts out of comfort. However, once in a while you visit somewhere so special that it feels just like coming home.
Après Food Co. is an intimate leafy sun-soaked cafe tucked away in Farringdon. This award-winning eatery is the brainchild of two friends and health food visionaries Catherine Sharman and Danny Gray, that met in a restaurant and bonded over their shared love of food and the transformational impact of Functional Nutritional Medicine.
In a time where chronic illnesses and degenerative conditions have reached epidemic proportions, the pair had their hearts set on showing how the majority of these can be successfully mediated by diet and lifestyle adaptations.
The pair due on years of experience as a respected accredited Nutritionist and years of experience a a chef to create a cafe, where most importantly the food is made and served with love.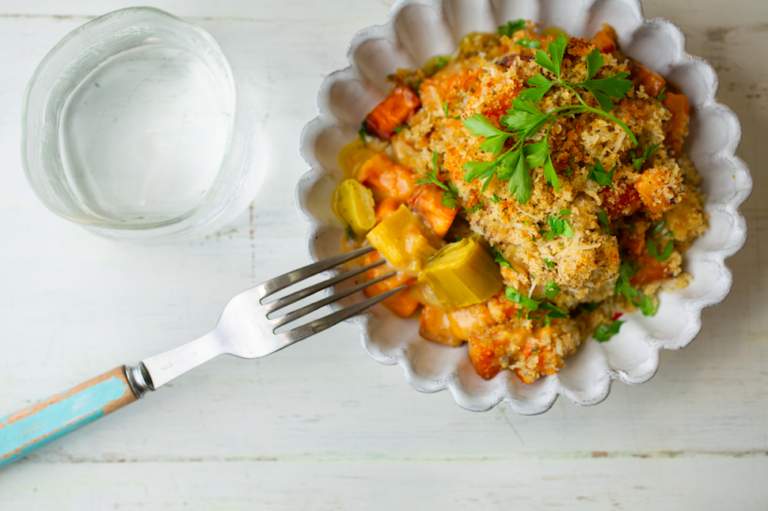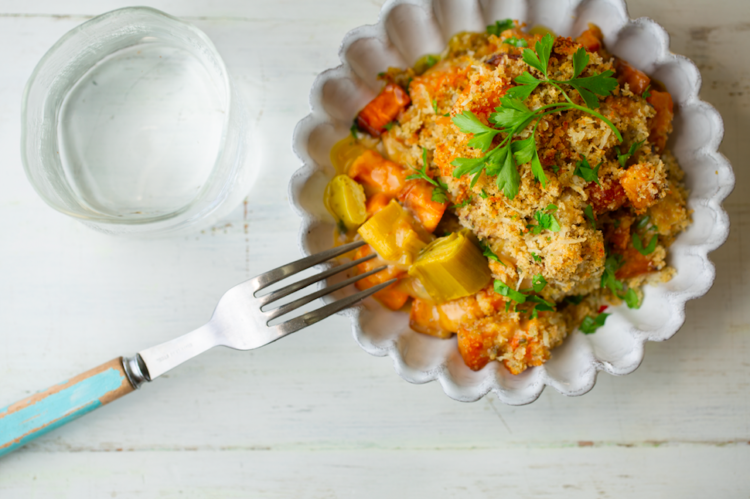 Expect a bold and playful menu filled with nutrient-rich, wholesome and generous dishes. The restaurant is versed in catering for vegetarians, vegans, dairy-free and gluten-free diners. In fact their gluten-free bread is award-winning and it is so popular that it is supplied to iconic private member's club Annabel's as well as Caprice Holdings (J Sheeky, Daphne's and The Ivy).
We visited for brunch and were welcomed by Catherine and Danny like old friends. We tucked into Roast Aubergine Sabich Homemade Flatbread Pizza, made with roasted aubergine slices, parsley, mint and chilli chutney, tahini, melted goats cheese and topped with a baked egg and dressed rocket and watercress, we ordered a free-range smoked streaky bacon on the side.
We also opted for the Hugs in a Bowl, a hearty red pepper, tomato, spinach and caramelised onion shakshuka with rosemary roast new potatoes and dressed avocado. It is a plant-based dish but you can add a softly poached egg or free-range smoked streaky bacon if you wish.
Last but certainly not least, we tucked into a glorious fluffy stack of homemade American-style cinnamon baked apple and fresh blueberry pancakes topped with maple toasted pecans and coconut yoghurt and blossom.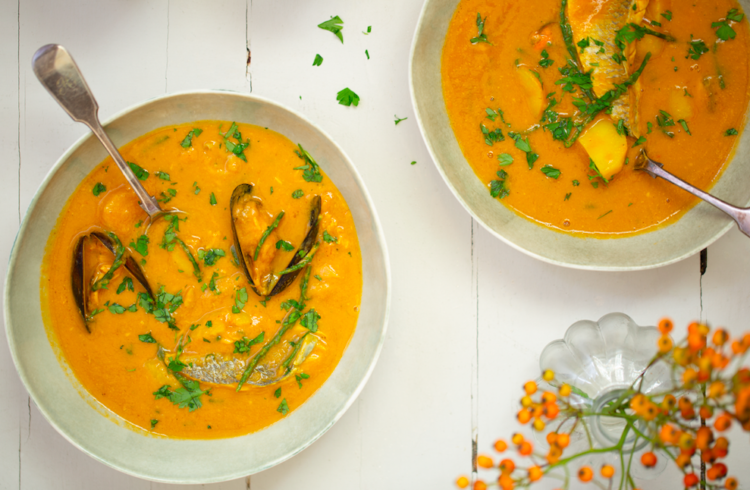 Après Food Co. is a lesson in satisfying your mind as well as your body. The menu is designed to educate you on what is good for your body and features the kind of food that is delicious and nutritious whilst also adventurous in flavour and beautifully presented.
Who doesn't want to look and feel better and even preventing or reversing chronic disease? This quaint cafe has stolen our hearts, we may have found our new favourite brunch spot in town.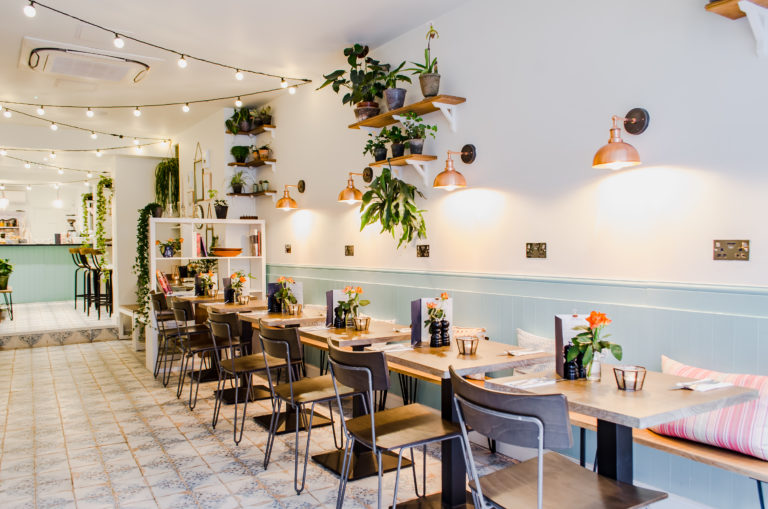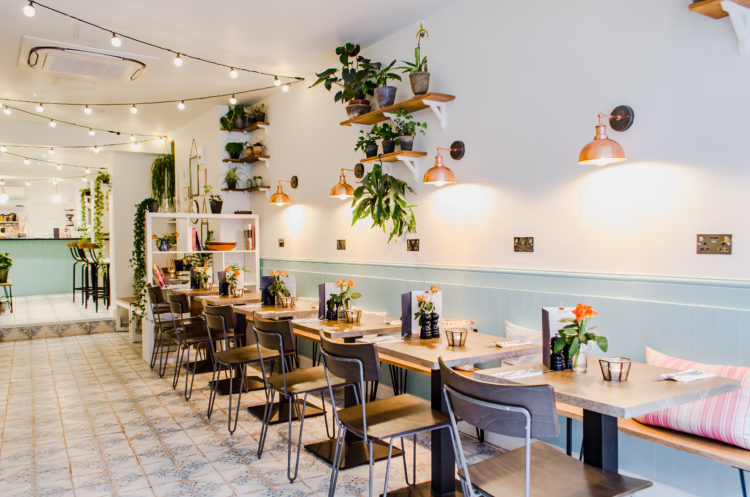 72 St John St, Farringdon, London EC1M 4DT