Ready or not, the festive season is upon us once again. We have curated a luxurious gift guide featuring our favourite brands to inspire you this Christmas. From iconic signature fragrances to extravagant technology, there really is something for everyone.
Merry Christmas, with love from ARCADIA.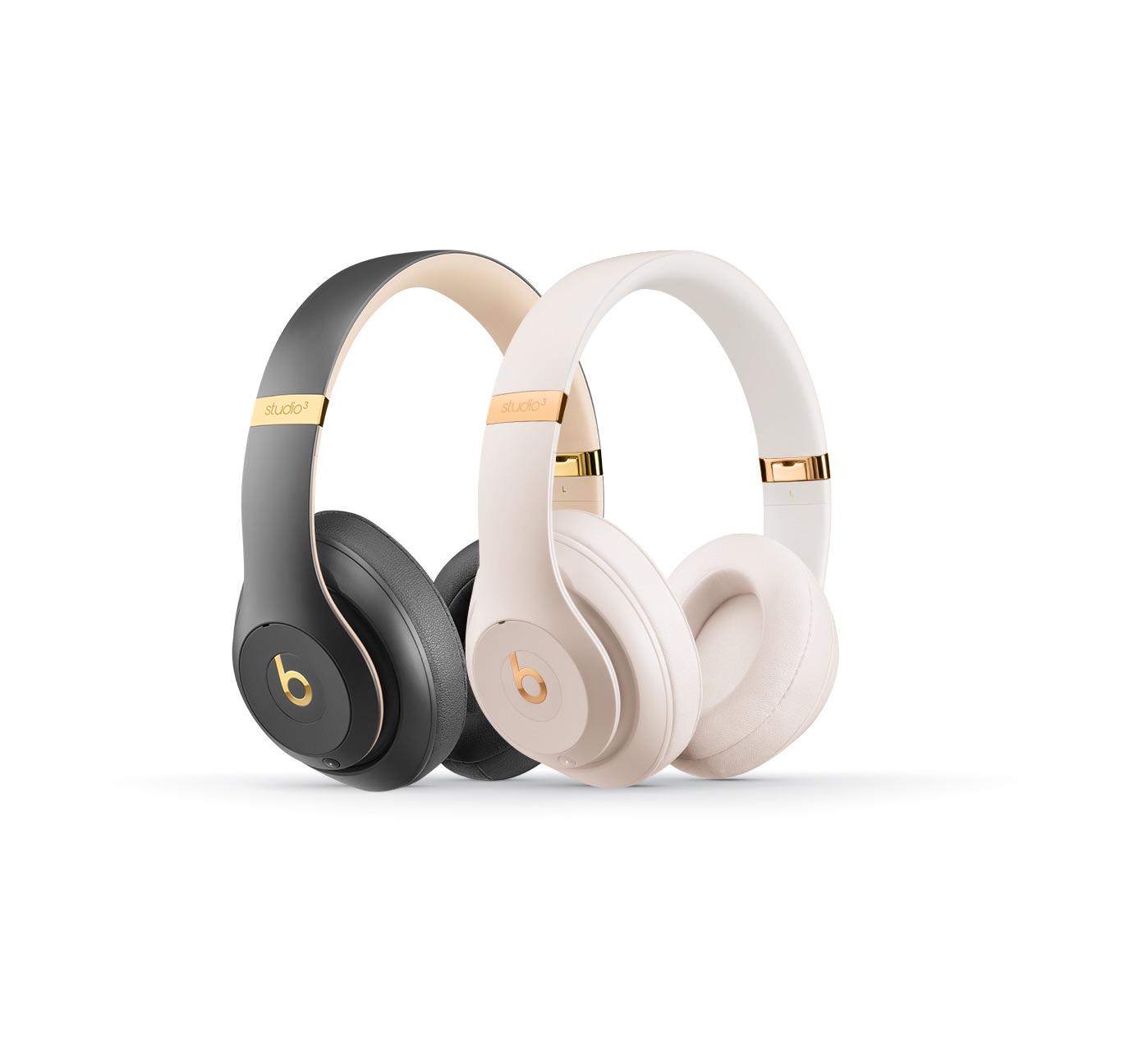 Undoubtedly the most beautiful headphones available, Beats has released the next generation of the iconic Studio Wireless noise cancelling over-ear headphones. The new collection has improved technology and added features, such as Pure Adaptive Noise Cancelling and the Apple W1 Chip. A 10 minute charge offers over 3 hours of playback and the headphones boast over 40 hours of battery life.
They are available in a variety of elegant updated colours, we love the special edition Porcelain Rose and Shadow Gray.
Beats Studio 3 Wireless Headphones are available for £299.95 via beatsbydre.com.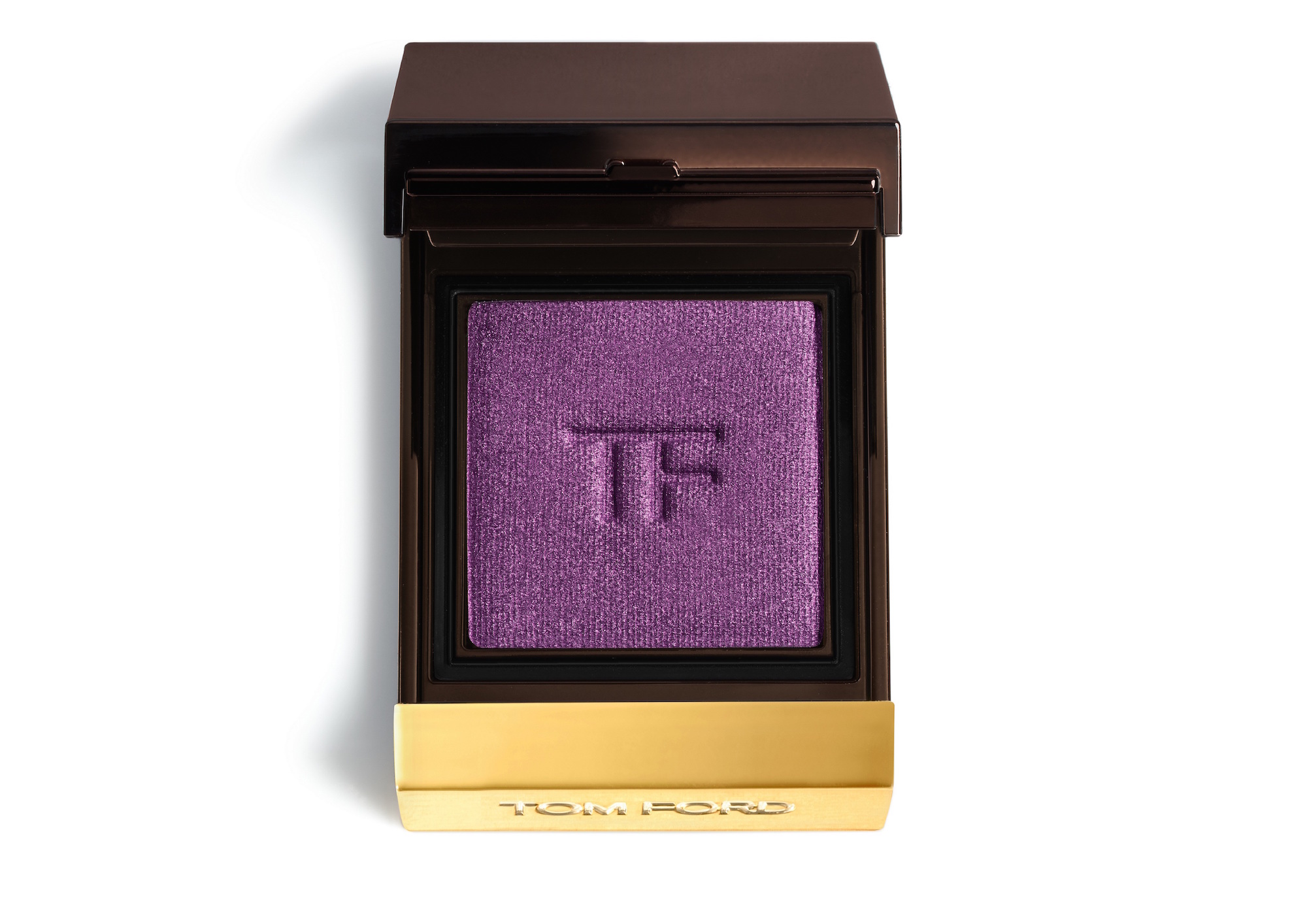 When Tom Ford releases a new collection, it immediately captures the worlds attention. When Tom Ford released a collection exclusively for eyes, it set the beauty industry alight. The collection features a complete wardrobe of clutch-friendly powder eye shadows, mascaras, kohl eye liners and a clear eye gloss designed to enable ultimate glamour that has become synonymous with Tom Ford's signature beauty looks.
We love Tom Ford's Private Shadow Limited Edition collection, featuring a wardrobe of 30 powder eye shadows in five distinct finishes – Ultra Suede (flat matte), Suede (semi matte), Sateen (satine), Vinyl (metallic) and Paillette (sparkle). Each richly pigmented shade is long wearing and crease-resistant, worn perfectly alone or layered, to create an array of colour and texture combinations. Our personal favourites are Violet Vinyl, Breathless and Emerald Sun.
Tom Ford's Private Shadow collection are £29 each from the Eyes of Tom Ford collection, available tomford.com/beauty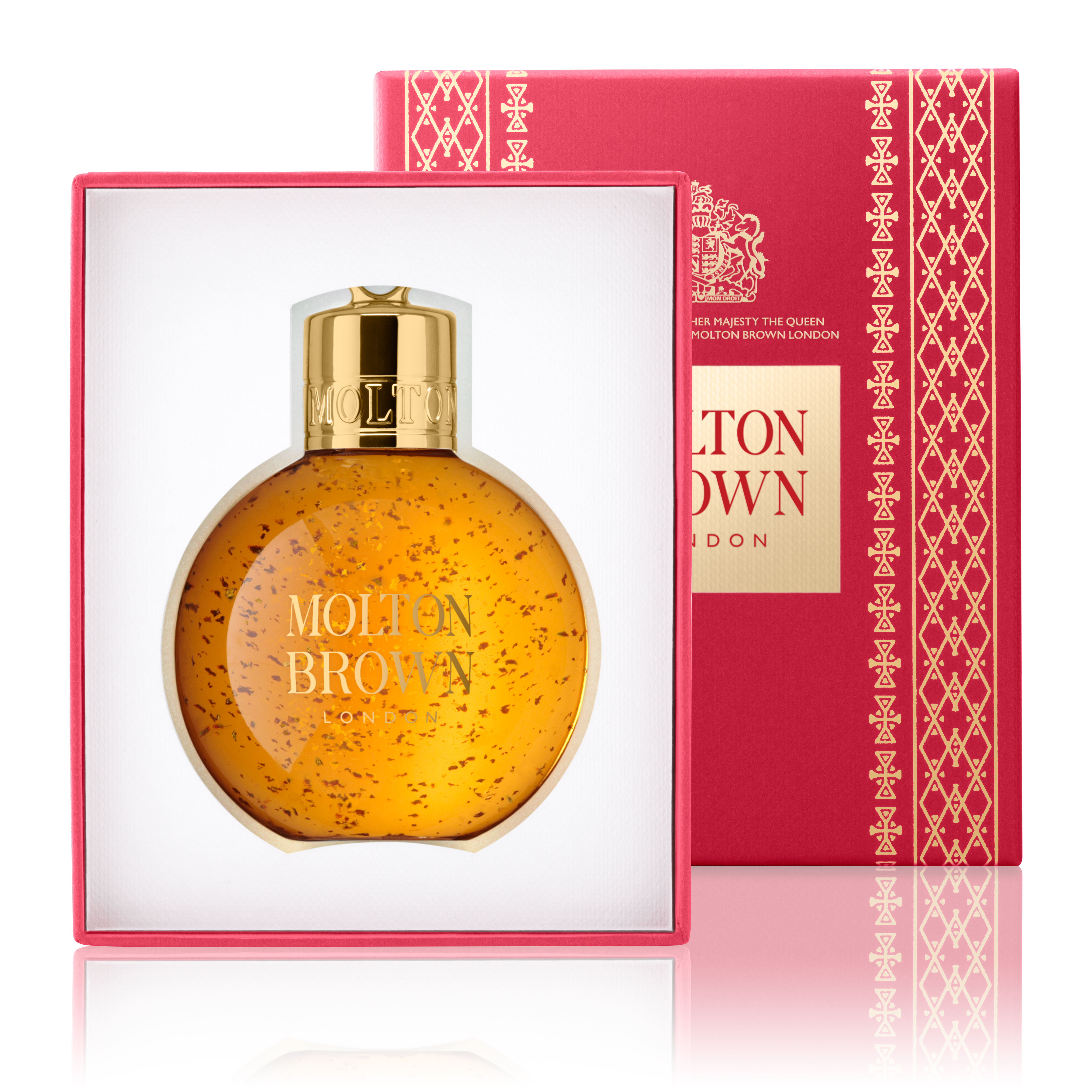 It doesn't get more festive than Molton Brown's glittering Festive Bauble. It is the perfect luxury stocking filler or gift for your Secret Santa. Since 1973, Molton Brown has always been synonymous with the world's finest ingredients, the brand proudly hold a Royal Warrant for the supply of toiletries to Her Majesty Queen Elizabeth II.
Molton Brown's Festive Bauble is filled with luxurious bath and shower gel and is available in a variety of scents, including; Rhubarb & Rose, Ylang-Ylang and Pink Pepperpod.
Molton Brown's Festive Bauble's are available for £10 each via moltonbrown.co.uk.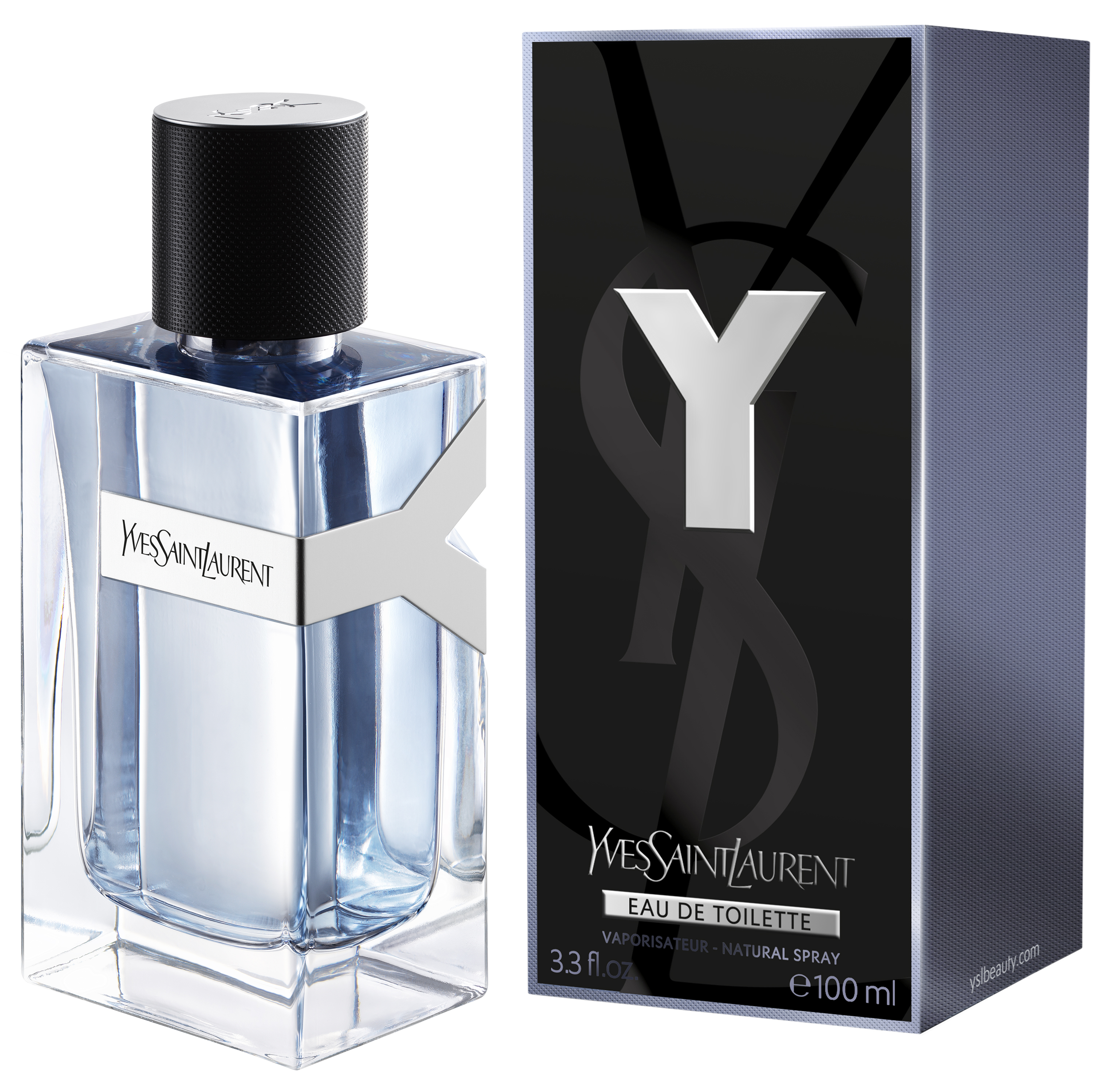 Y by Yves Saint Laurent for men is the latest edition to the YSL fragrance family. It is an authentic fragrance expression capturing the essence of modern men, it is not the story of one man but of a whole generation. For men who dare to follow their passions and carve their own paths, from inspiration, through hard work and collaboration, to self-accomplishment and success.
Bright and fresh at the top with geranium, lavender and white aldehydes, yet strong and sensual at the heart & base with balsam fir incense and tonka bean.
Y by Yves Saint Laurent is available in 60ml £42.40 and 100ml £57.60 via yslbeauty.co.uk.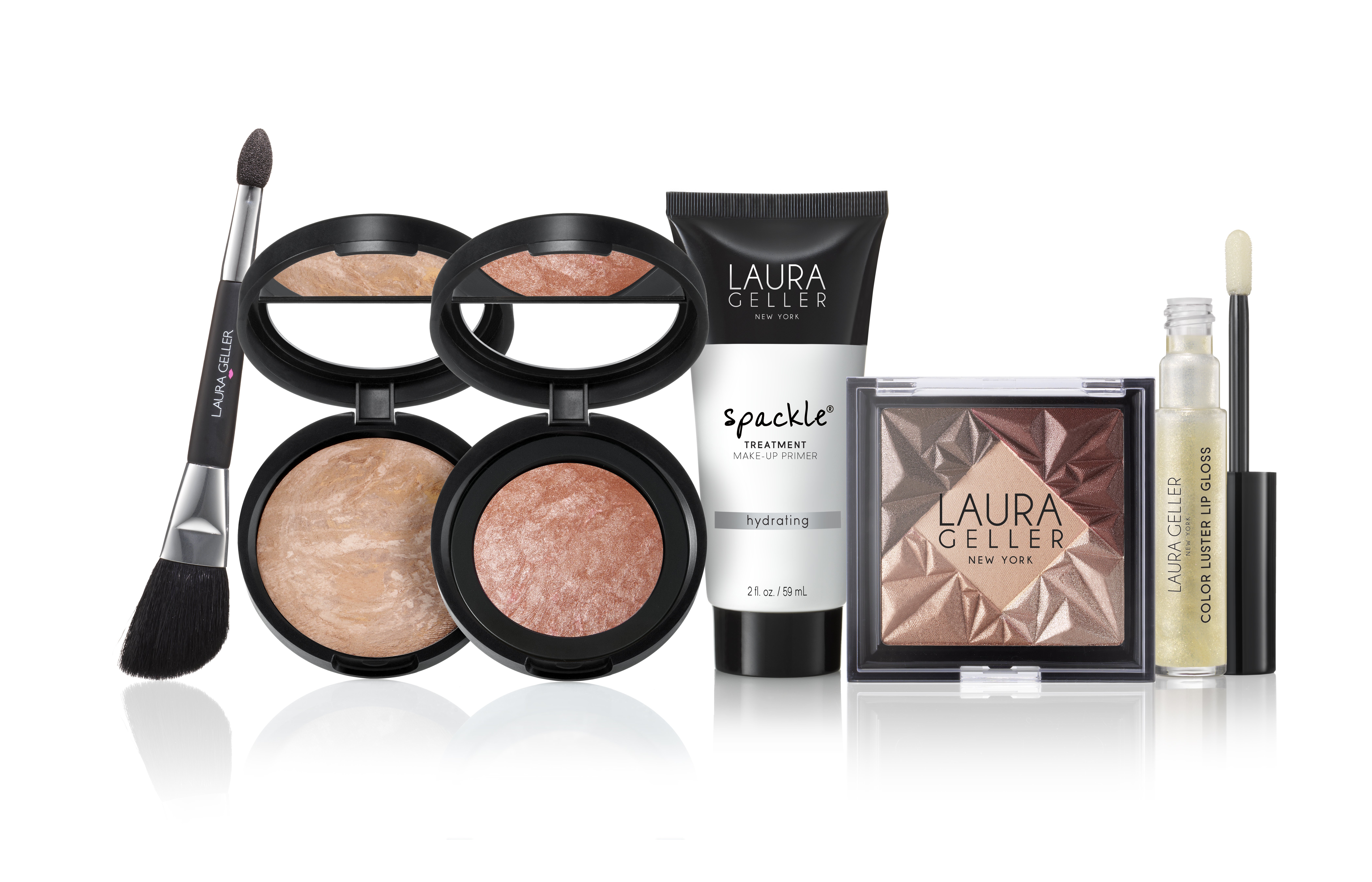 Laura Geller is famed for her collection of incredible highlighters, her Illuminators have taken the beauty industry by storm and sell like hot cakes. This Christmas, Laura Geller has created the ultimate kit for girls that love to glow. The Hollywood Lights kit contains Laura Geller's Hydrating Spackle Under Make-Up Primer and Baked Balance-n-Brighten Colour Correcting Foundation.
The foundation ensures that skin looks flawless, even when close-up whilst shimmering shades of blush, lip gloss and the new Hollywood Glam Eye Shadow Palette create a truly unforgettable look. The Hollywood Lights Kit is worth £91.
Laura Geller Hollywood Lights Kit is available for £44.27 via laurageller.com.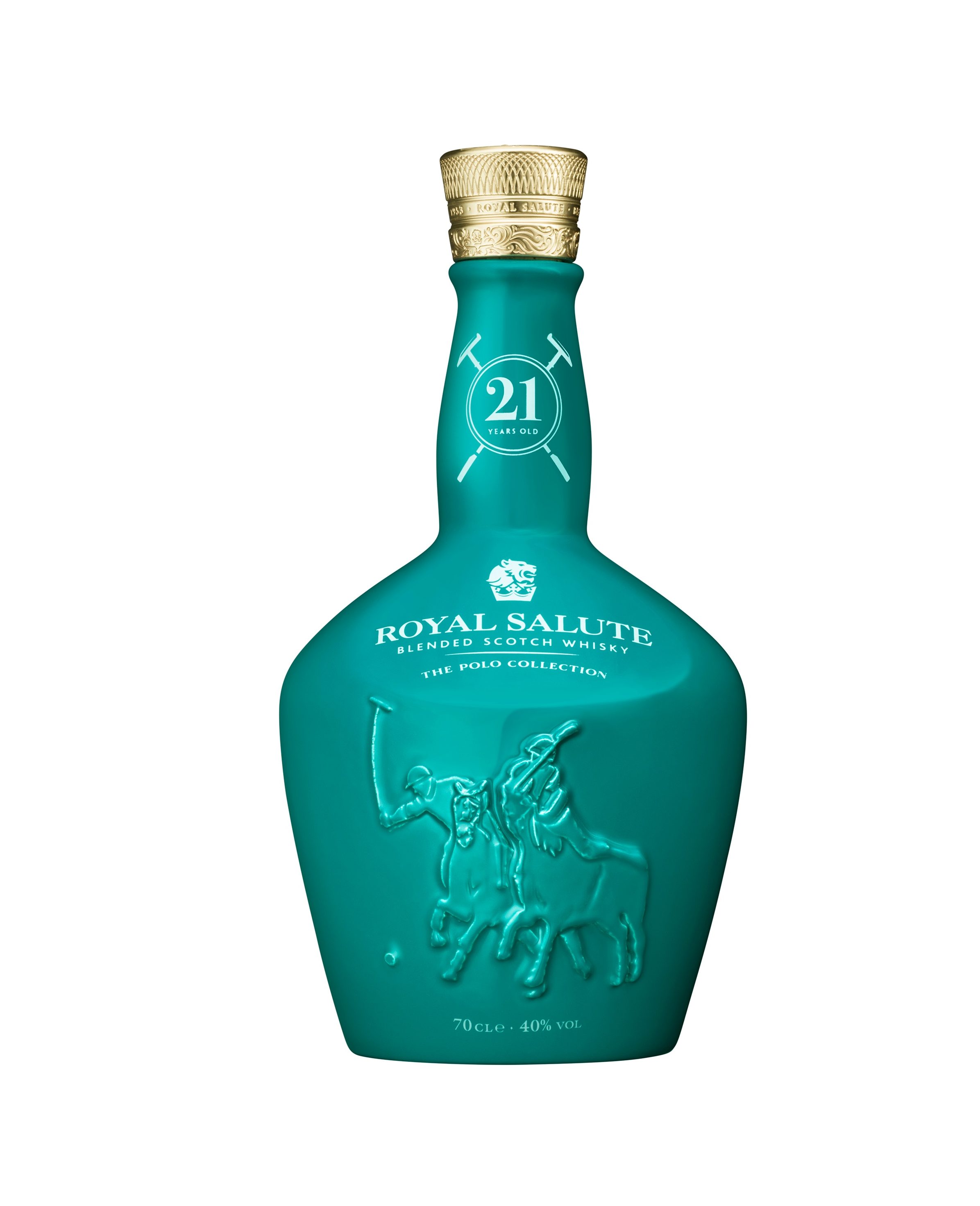 Honouring the connection between prestigious whisky brand Royal Salute and Polo, The Sport of Kings, Royal Salute 21 Year Old World Polo Edition 2017 is an elegant, aromatic expression with full-bodied fruit elements and an unmistakable smoke sneaking in alongside the mature oak notes.
To the nose, the heady scent of honey-coated apricots and zesty orange, there are also unmistakable scents of tulip, grass and salted toffee. To taste, it is an intoxicating concoction of banana drizzled in warm caramel, pear and pastry. Day drinking simply does not get better than this.
Royal Salute 21 Year Old World Polo Edition 2017 (70cl) is available for £150 worldwide. For more details, visit royalsalute.com.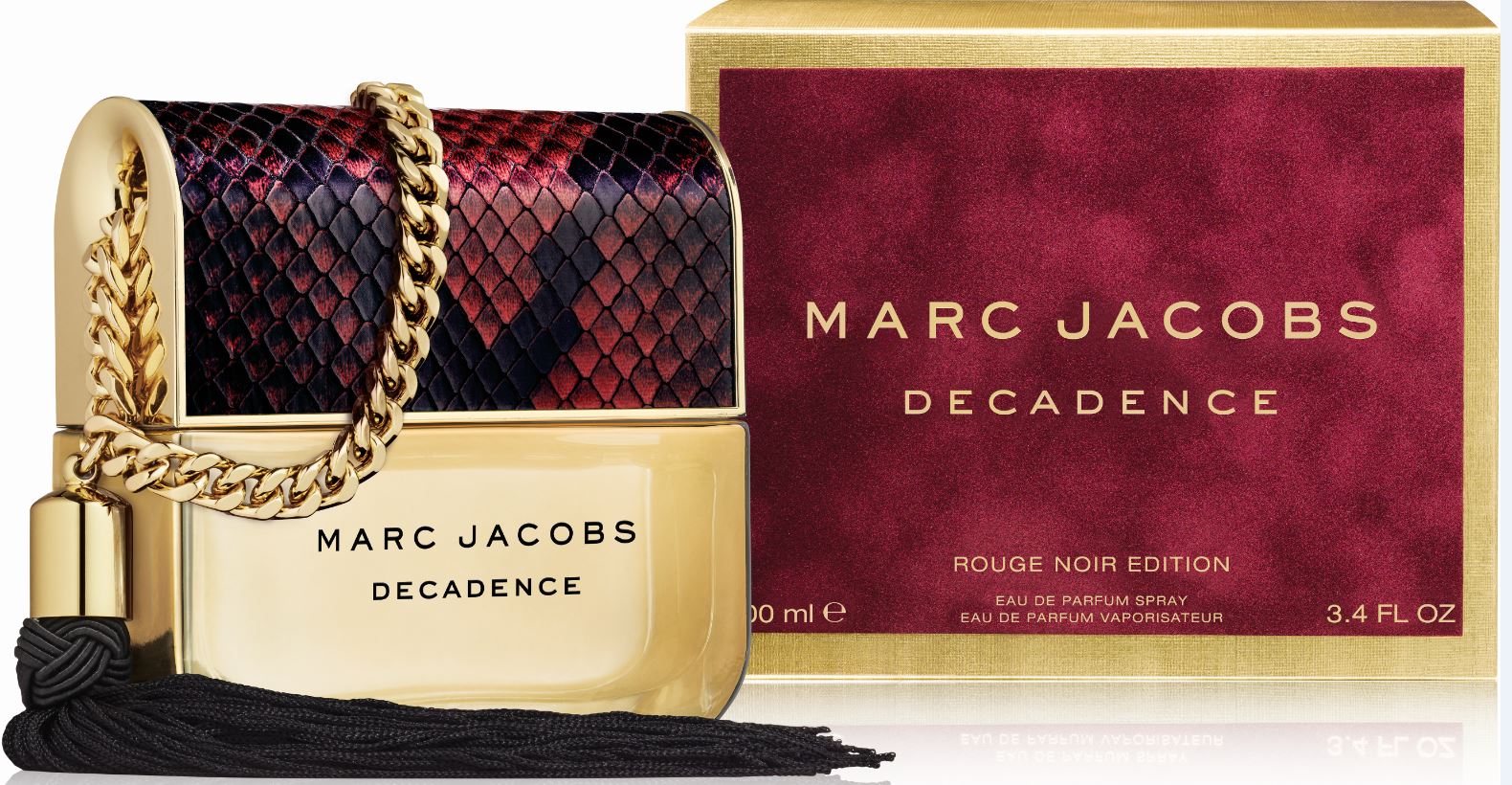 Marc Jacobs Decadence is simply beautiful. Inspired by Marc Jacobs iconic handbag range, Marc Jacobs Decadence is this seasons must-have accessory. With an exotically textured python cap, luxurious gold chain and a silky black tassel, Marc Jacobs Decadence Rouge Noir is a sultry interpretation of the original design.
You are instantly captivated by the sensual scent from Italian Plum, Iris and Golden Saffron. The heart of this fragrance is a bouquet of velvety Bulgarian Roses that flirt with creamy nuances of Jasmine Sambac and Orris. Base notes of Liquid Amber, Vetiver and Papyrus Woods give an indulgent depth.
Marc Jacobs Decadence Eau de Parfum in Rouge Noir is available in 30ml £49, 50ml £69 and 100ml £98 via theperfumeshop.com.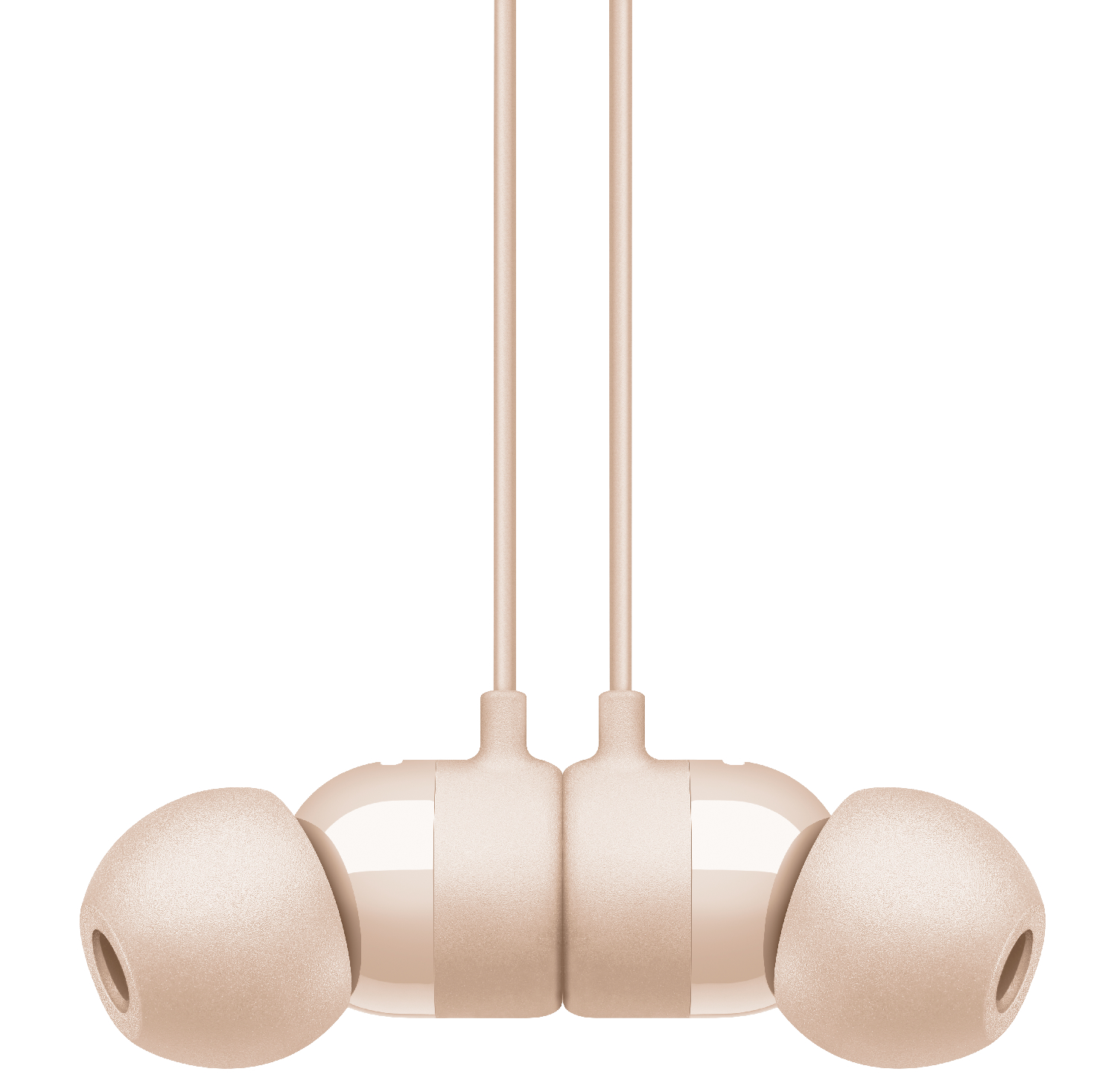 BeatsX headphones have been designed to fit with your life, with their lightweight and seamless design they are the perfect wireless companion. With up to 8 hours of battery life and Fast Fuel technology, you can experience authentic, clear sound all day.
They are available in a variety of pretty colours, we love the Matt Gold and Matt Silver.
BeatsX Headphones are available for £129.95 via beatsbydre.com.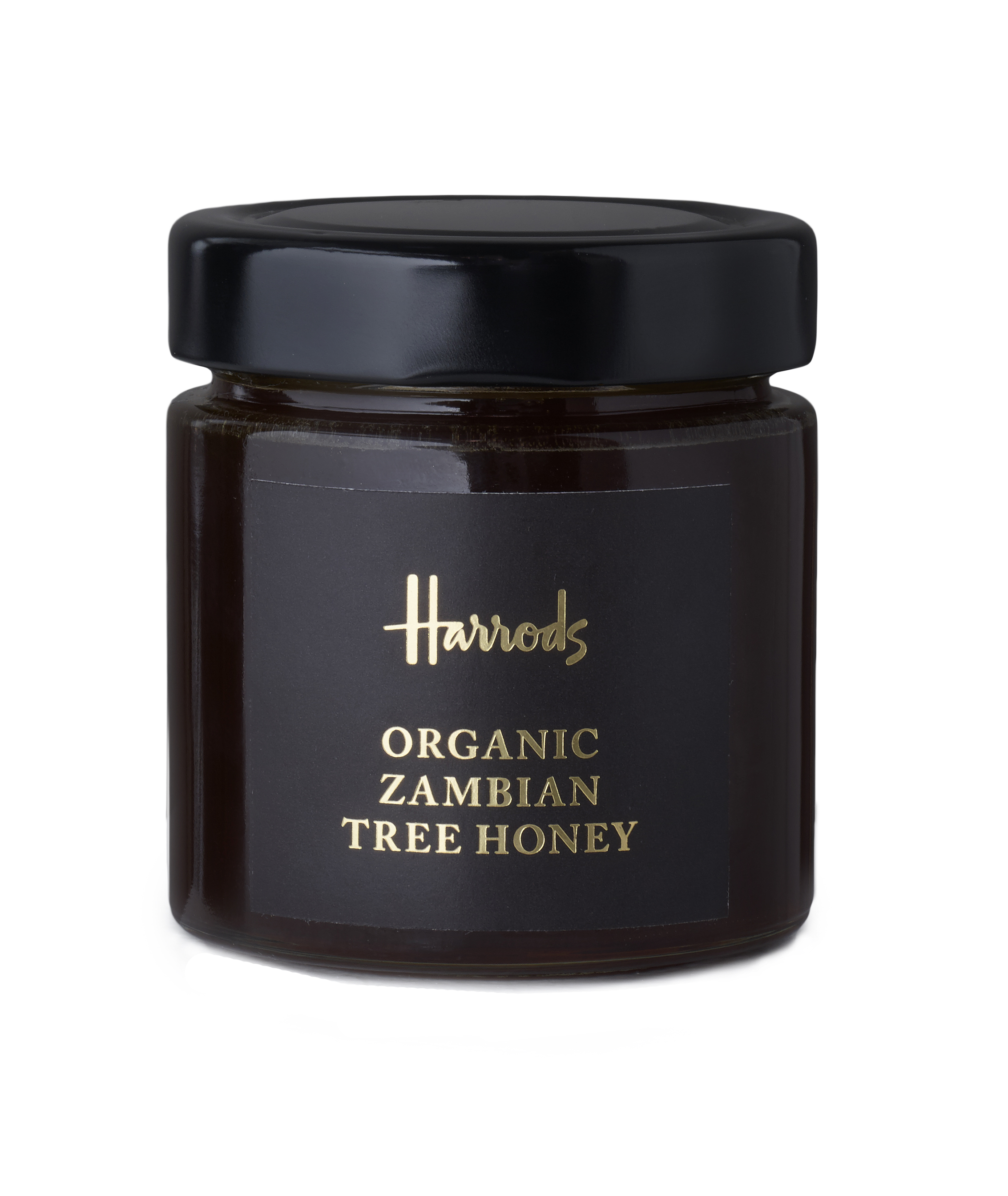 Iconic luxury department store Harrods is set to undergo its largest renovation in its 180-year history as part of an innovative investment plan which will span 3 years. The project will see the department store further invest in its e-commerce and redevelop the shop floor. The world-famous Grade II listed exterior will remain the same but all 330 interior sections will be redeveloped.
Harrods recently unveiled the extraordinary new Food Hall, which recently hosted Dolce & Gabbana's impromptu one-off fashion show. The new Food Hall is a monochrome haven with rose-gold accents and is designed to bring a little decadence to the every day. The Food Hall boasts a new roastery, coffee bar (the hot chocolate emblazoned with a heart is to die for) and bakery which serves personalised loaves of sourdough which can be personalised with your initials whilst you wait and also serves the best golden almond croissant in town. However, the crown jewel is the tea station where a master blender guides you through the delicate process of curating your very own blend of tea.
There is also a selection of Dolce & Gabbana pastas and opulent jams, such as the delicious British Strawberry and Marc De Champagne Jam (£5.50) and Seville Orange and Whisky Marmalade (£5.95). However, it was the Organic Zambian Tree Honey that caught our eye. It is harvested from wild bees kept in log hives in Zambia's Miombo Forest, this rare tropical honey is free from chemicals and boasts a rich, smoky flavour.
Organic Zambian Tree Honey is £25 and available exclusively to Harrods.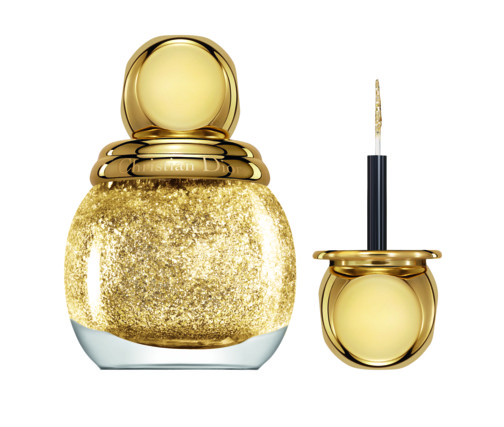 Diorific reveals a nail liner designed to decorate your nails like gemstones with festive shades. In one ultra-precise golden stroke, Dior Vernis Liner delivers a clear varnish strewn with gold, platinum, and silver glitter in various sizes, showering nails with countless little gems.
Apply a thin line or a bold stroke. Let your creativity shine through as you play with your own festive nail art.
Diorific Vernis Liner – Christmas Look 2017 is available for £20.50 via Dior.com.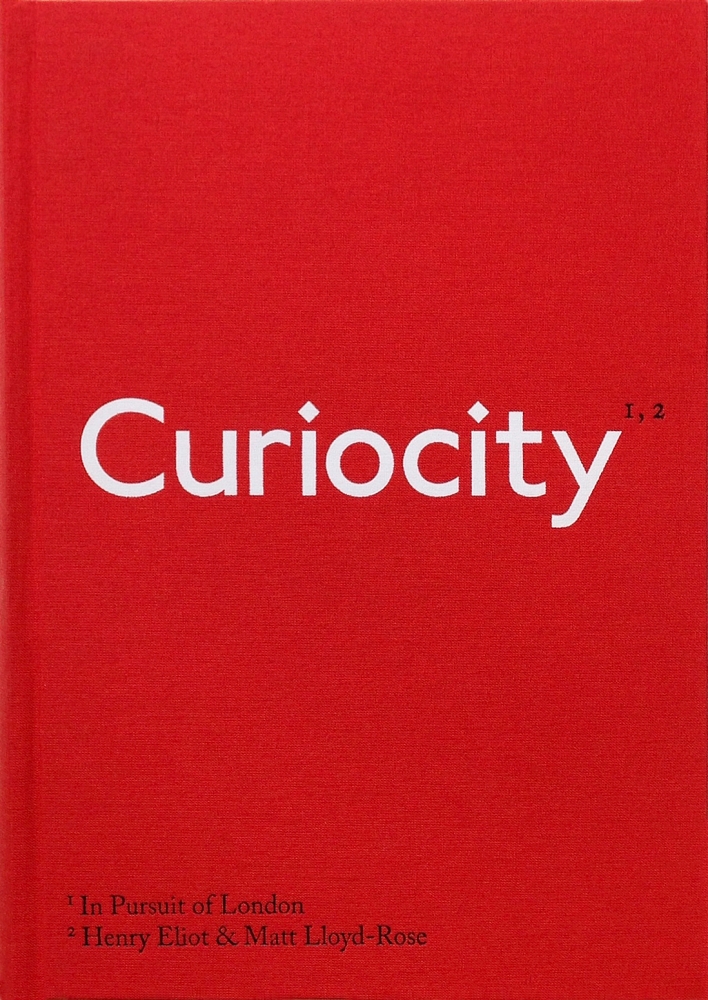 Curiocity is a new A to Z exploring every aspect of life in London. Its 26 chapters weave together the city's stories with striking reflections, practical ideas and itineraries. At the heart of each chapter is an original hand-drawn map, charting everything from the city's international communities, underground spaces and children's dreams, to its unrealised plans, erogenous zones and dystopian futures.
This unique guide will transform the way you see and experience London.
Curiocity is available for £30 via waterstones.com.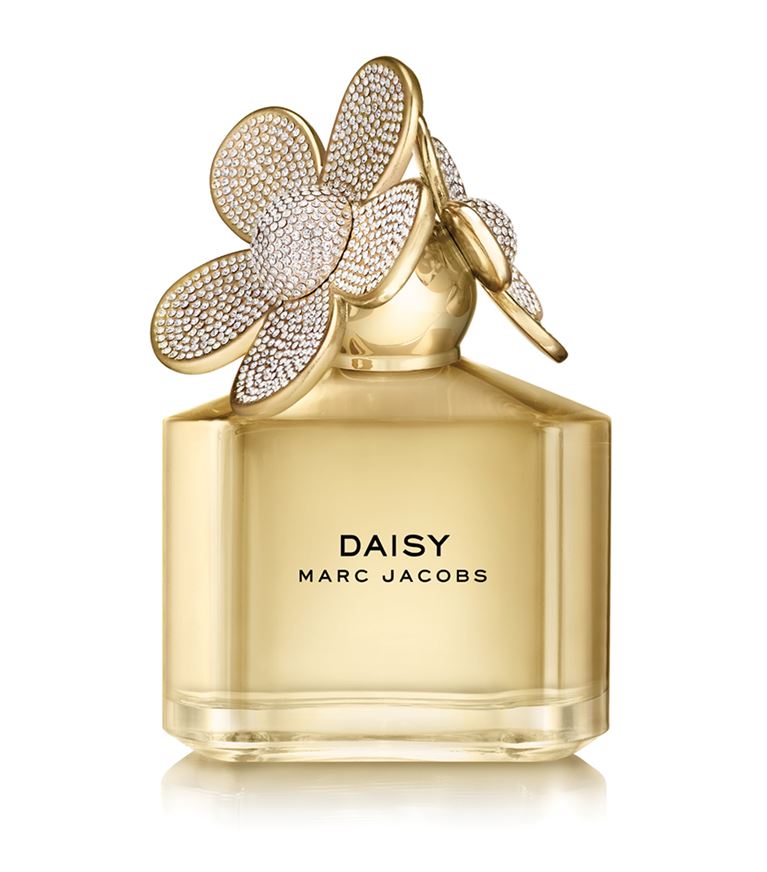 Marc Jacobs Daisy has quickly become a contemporary classic. This year marks the 10th anniversary for the iconic scent. To celebrate this phenomenal achievement, Marc Jacobs has released a limited edition bottle. It's impossible not to fall in love with the playful bottle. It is emblazoned with a scattering of blooming white and gold daisies and combines sophistication with whimsicality.
Top notes of succulent wild berries and soft white violets float into a radiant scent, whilst the heart of velvety jasmine enhances the vibrancy of the florals. A dreamy drydown of sandalwood imparts an aura of warmth and sensuality, creating a delicate and romantic contrast.
Marc Jacobs Daisy Anniversary Edition is available in 50ml £55 and 100ml £78 via theperfumeshop.com.
Marc Jacobs Deluxe Anniversary Edition is available in 100ml £325 (Exclusive to Harrods) harrods.com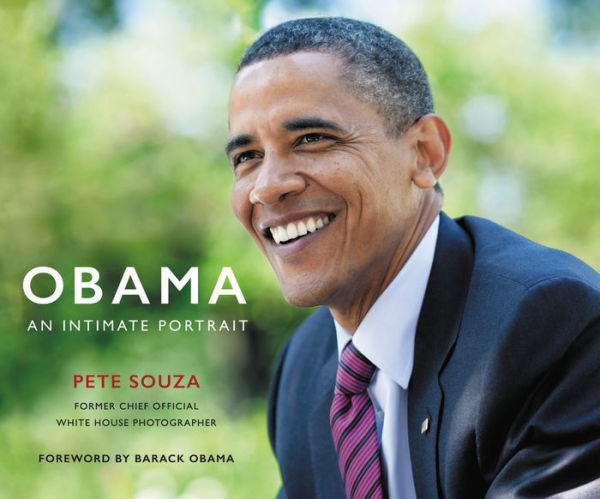 Relive the extraordinary Presidency of Barack Obama through White House photographer Pete Souza's behind-the-scenes images and stories in this #1 New York Times bestseller—with a foreword from the President himself. Obama: An Intimate Portrait reproduces more than 300 of Souza's most iconic photographs that reveal the spirit of a truly extraordinary man.
This book puts you in the White House with President Obama, and will be a treasured record of a landmark era in American history.
Obama: An Intimate Portrait is available for £33 via waterstones.com.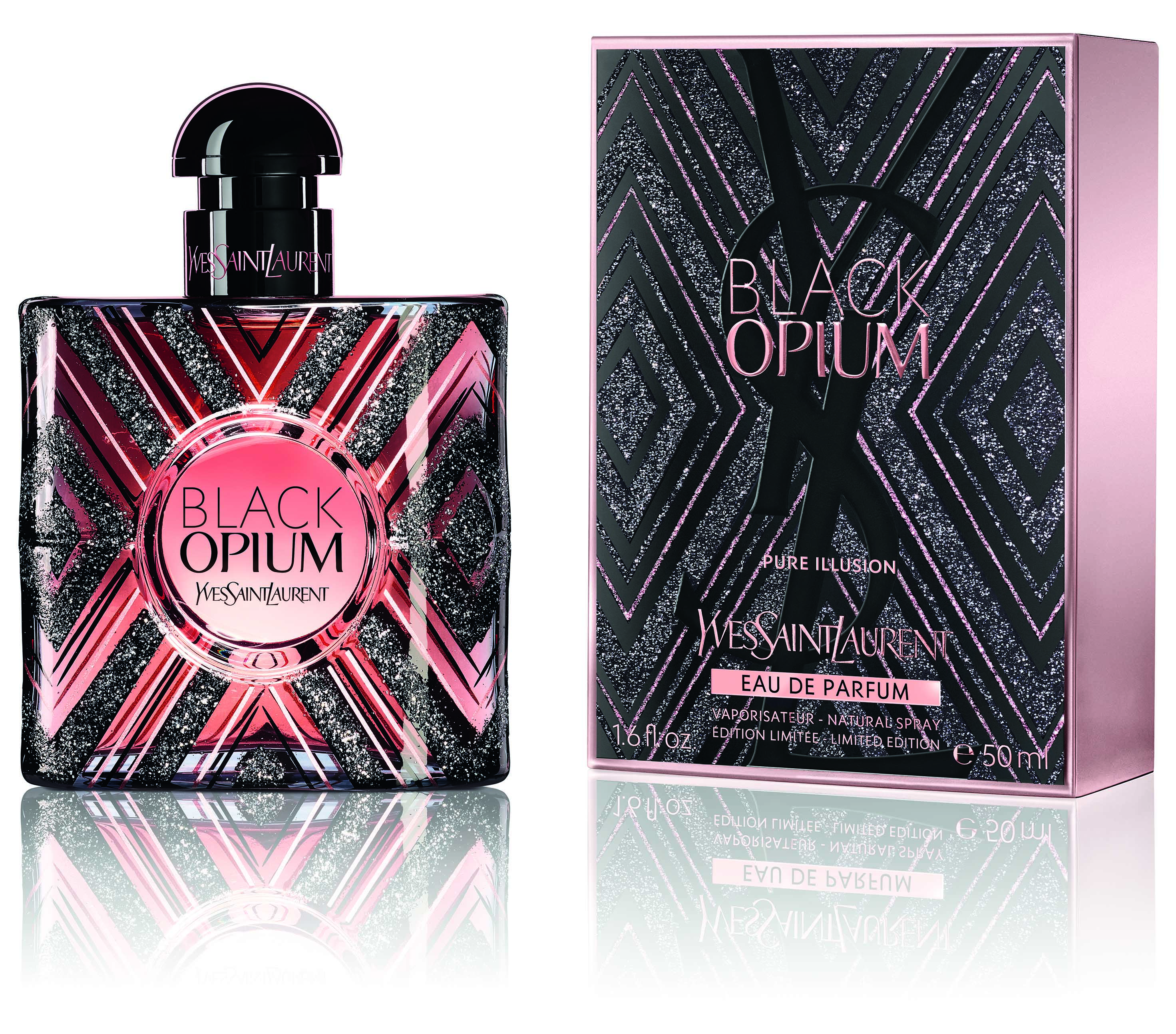 Yves Saint Laurent's Black Opium is a glittery pink firework in the shape of a bottle. This glam rock fragrance is fuelled by mystery, adventure and energy. It is an addictive gourmand floral with notes black coffee for a shot of adrenaline, white florals to instantly seduce and vanilla for signature sweetness.
The signature coffee note is enhanced and complimented with the white flowers and an irresistible overtone of cedar and patchouli. When the electrifying energy of black coffee meets the assertive femininity of jasmine, the result is a vibrant, sensual and addictive contrast of light and dark.
Yves Saint Laurent Black Opium Eau de Parfum is available in 30ml for £50.50, 50ml £71 and 90ml £91.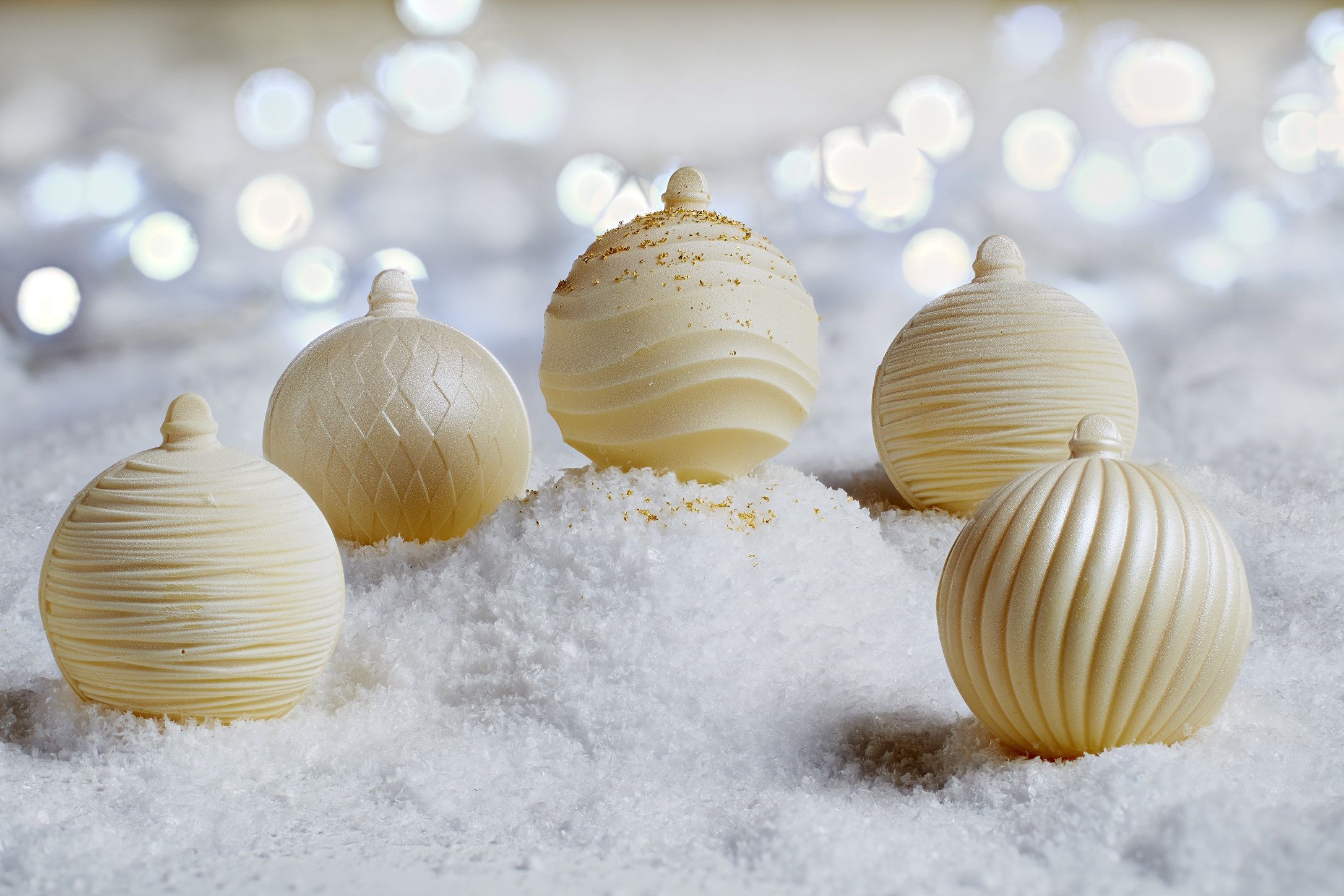 Hotel Cafe Royal's Executive Pastry Chef Sarah Barber has created special made-to-order Christmas Chocolate Bauble's to raise funds for Born Free Foundation. The foundation is an international conservation and animal rights organisation based in the United Kingdom that is committed to keeping wildlife in the wild.
To add to the excitement, one luxurious bauble will contain a glittering golden ticket. The golden ticket entitles the winner to a night in a top suite at Hotel Cafe Royal worth £10,000, complete with breakfast, dinner and spa treatments.
£1 from every festive bauble sold, they are available at Papillon at Hotel Cafe Royal. For more information on the incredible work the Born Free Foundation do, visit bornfree.org.uk.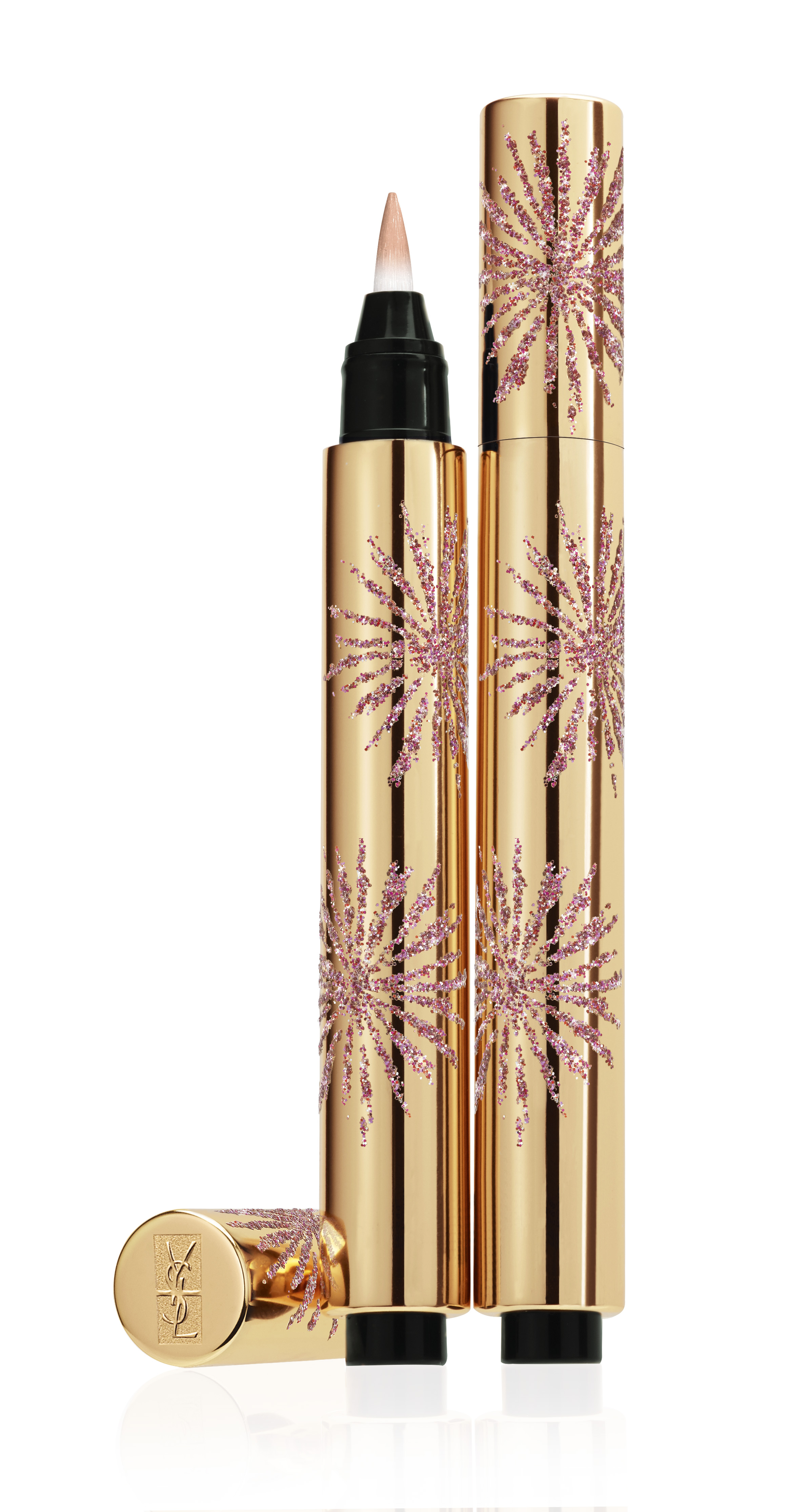 The iconic Touche Éclat, effortless luminosity and radiance at the click of a pen. The beauty essential is now a glamorous make-up accessory in this limited edition makeover with three sparkling fireworks adorning the outer casing.
Use to add a touch of light or to help banish shadows and signs of fatigue from the eye area, the hollow of the chin, the contour of the lips and the sides of the nose. Apply on bare skin or over make-up, then blend with the fingertips for instant radiance and freshness.
Touche Éclat Dazzling Lights Edition is available in three shades; Rose Lumière, Ivoire Lumière and Pêche Lumiere. It is available for £25 via yslbeauty.co.uk.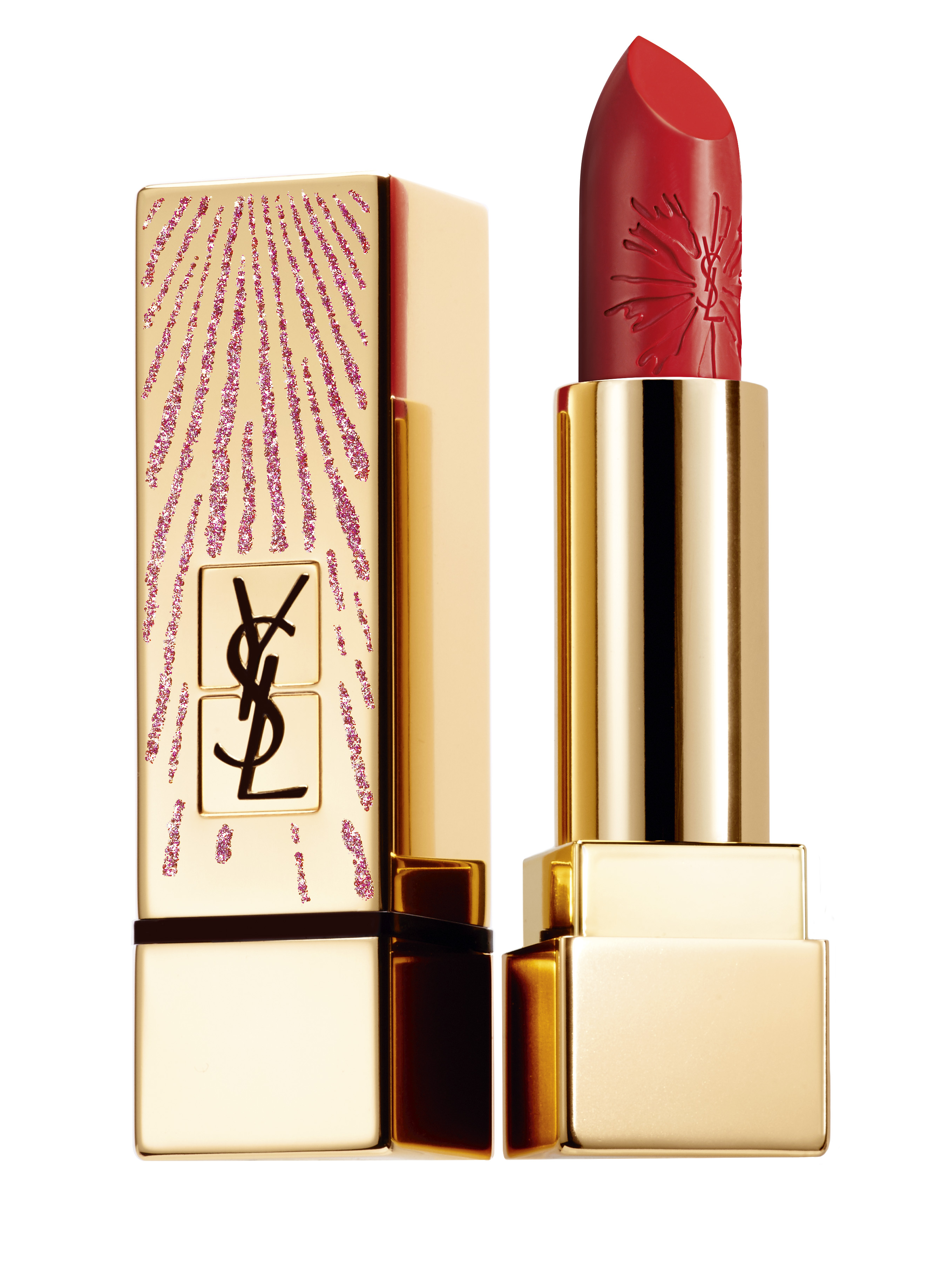 Yves Saint Laurent have unveiled a new festive look for the classic Rouge Pur Couture lipstick, as part of the coveted Dazzling Lights collection. The outer casing and the lipstick bullet of Rouge Pur Couture Dazzling Lights Edition are engraved with a sparkling celebration of fireworks which are both eye-catching and free-spirited.
Rouge Pur Couture is a rich and pigmented formula, in one stroke luxurious colour dresses the lips. Apply Rouge Pur Couture in the centre of the lips and then blend towards the contour.
Rouge Pur Couture Dazzling Lights Edition is available in five shades; Le Rouge, Rose Stiletto, Le Orange, Le Fuchsia and Rouge Rose. It is available for £28 via yslbeauty.co.uk.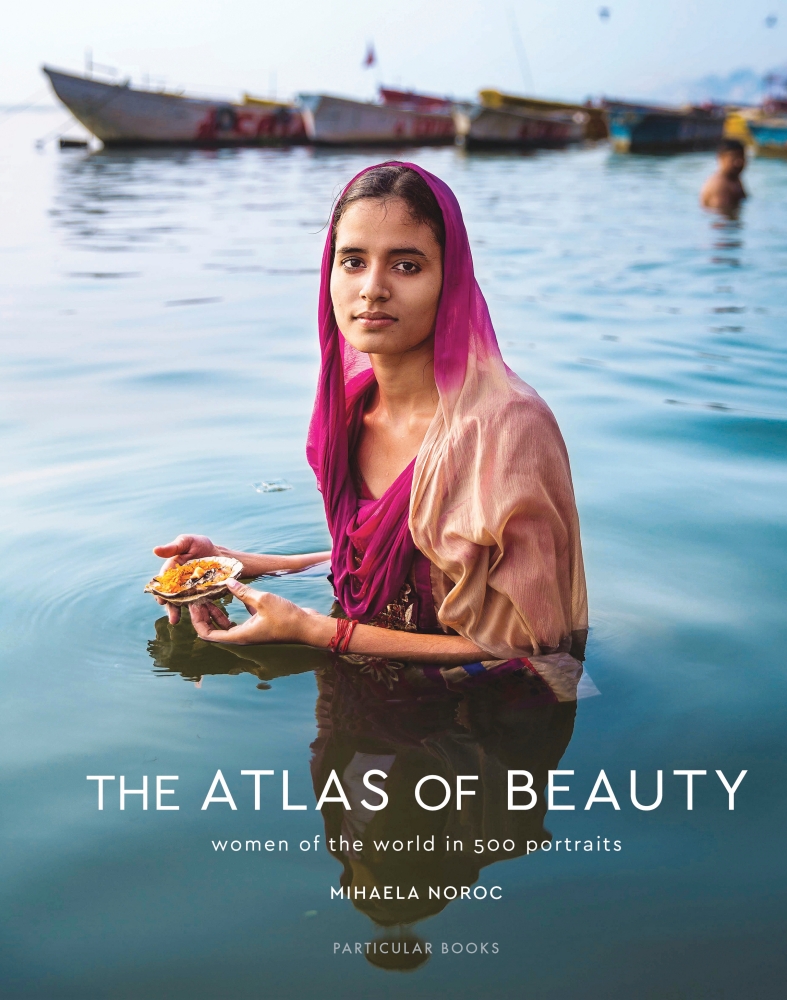 The Atlas of Beauty presents a fresh perspective on the global lives of women today. Since 2013 Mihaela Noroc has travelled the world with her backpack and camera taking photos of everyday women to showcase the diversity and beauty all around us.
The Atlas of Beauty is a collection of her photographs that celebrates 500 women from 50 countries across the globe and shows that beauty is everywhere, regardless of money, race or social status, and comes in many different sizes and colours. This book creates a mirror of our varied cultures and proves that beauty has no rules.
The Atlas of Beauty is available for £19.99 via waterstones.com.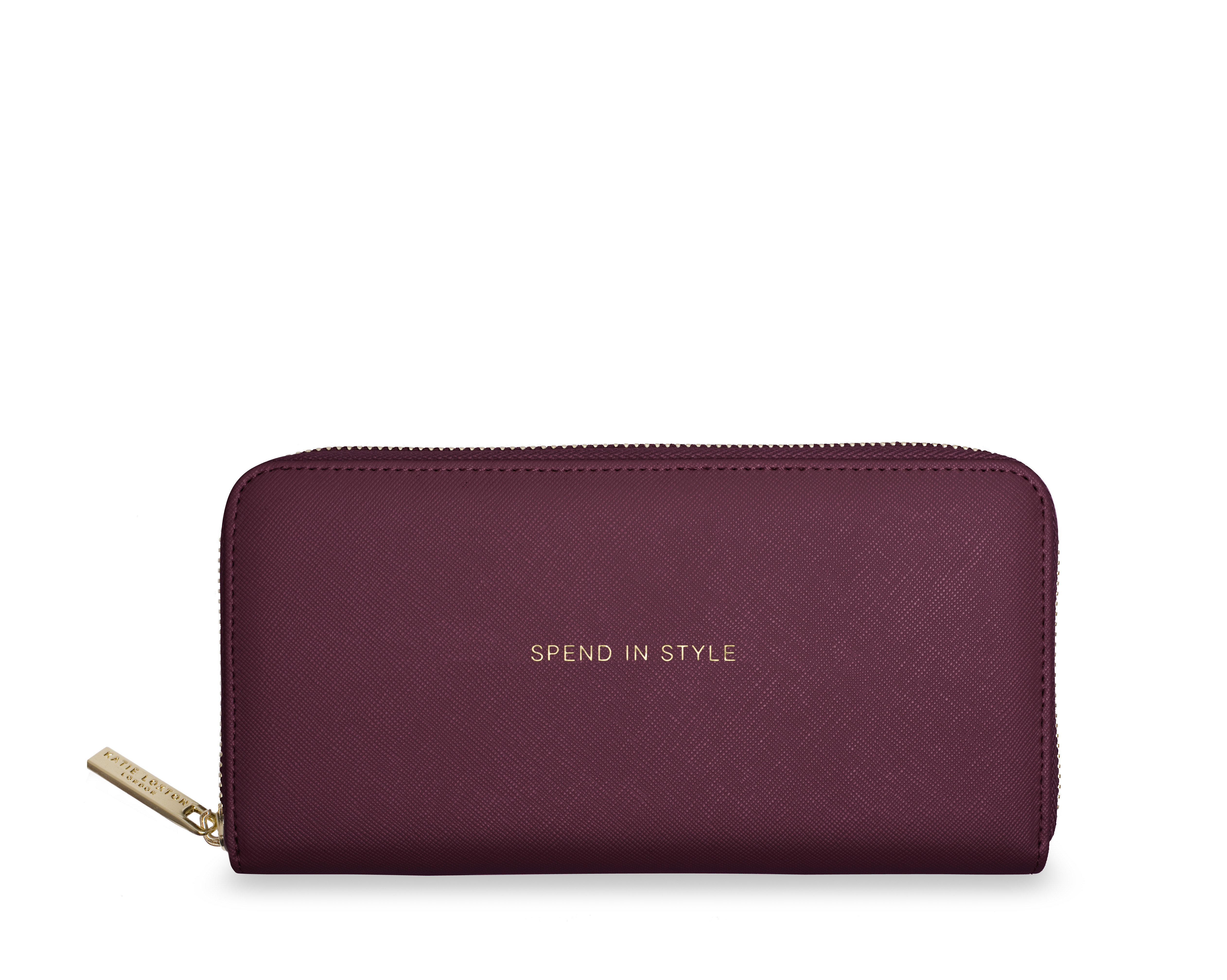 We first stumbled across Katie Loxton in John Lewis' accessories department, the rest is history. Katie Loxton is the queen of opulent yet affordable accessories. The range of purses have been a huge fit, available in a variety of colours with whimsical slogans emblazoned in gold.
Our favourites include; the Spend in Style burgundy purse, Mine All Mine metallic charcoal purse and Girls Just Wanna Have Funds pastel pink purse.
Katie Loxton's purses are available for £34.99 via katieloxton.com.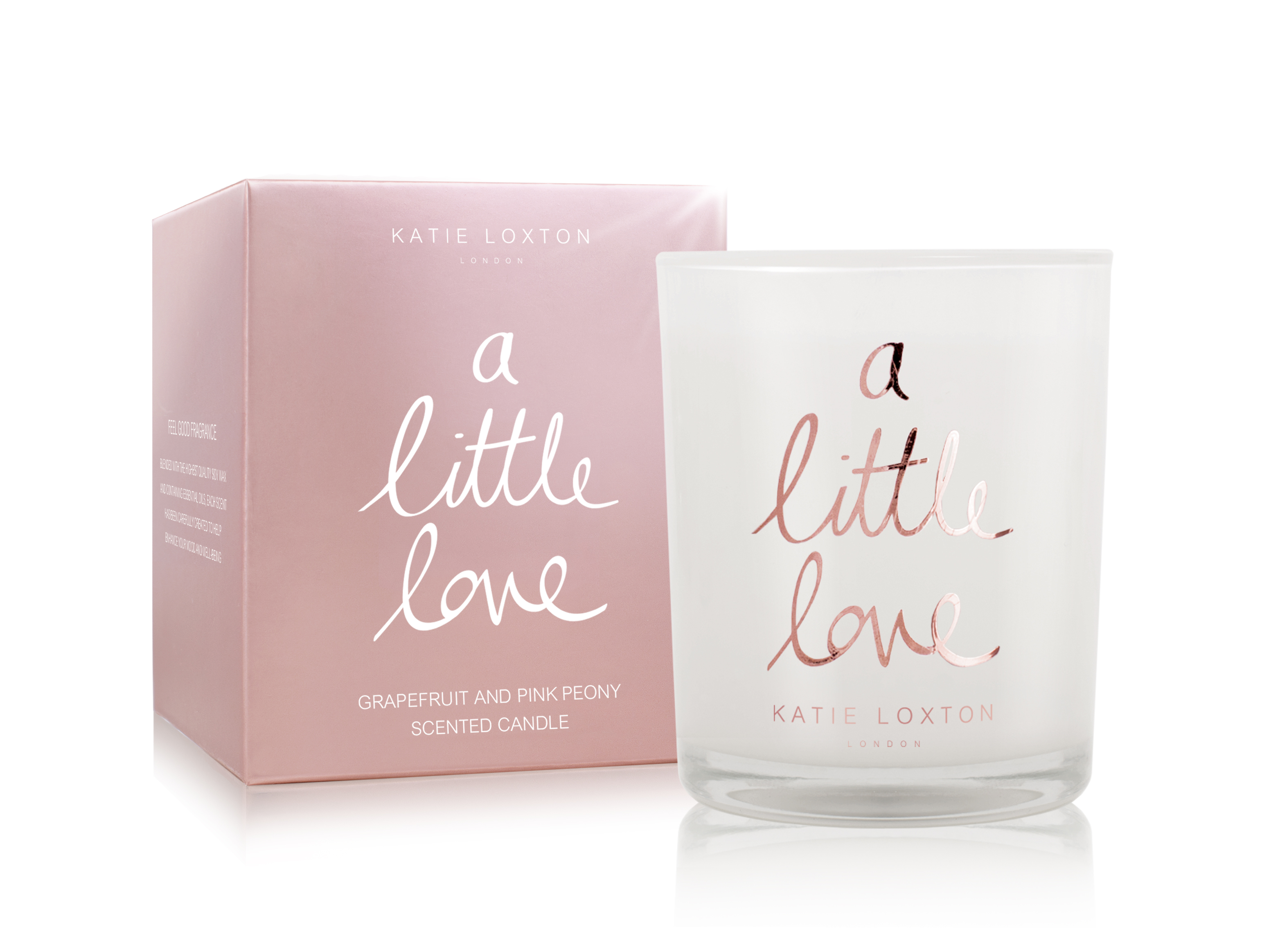 Katie Loxton's Live Laugh Love Grapefruit and Pink Peony Scented Candle is available for £16.99 via katieloxton.com.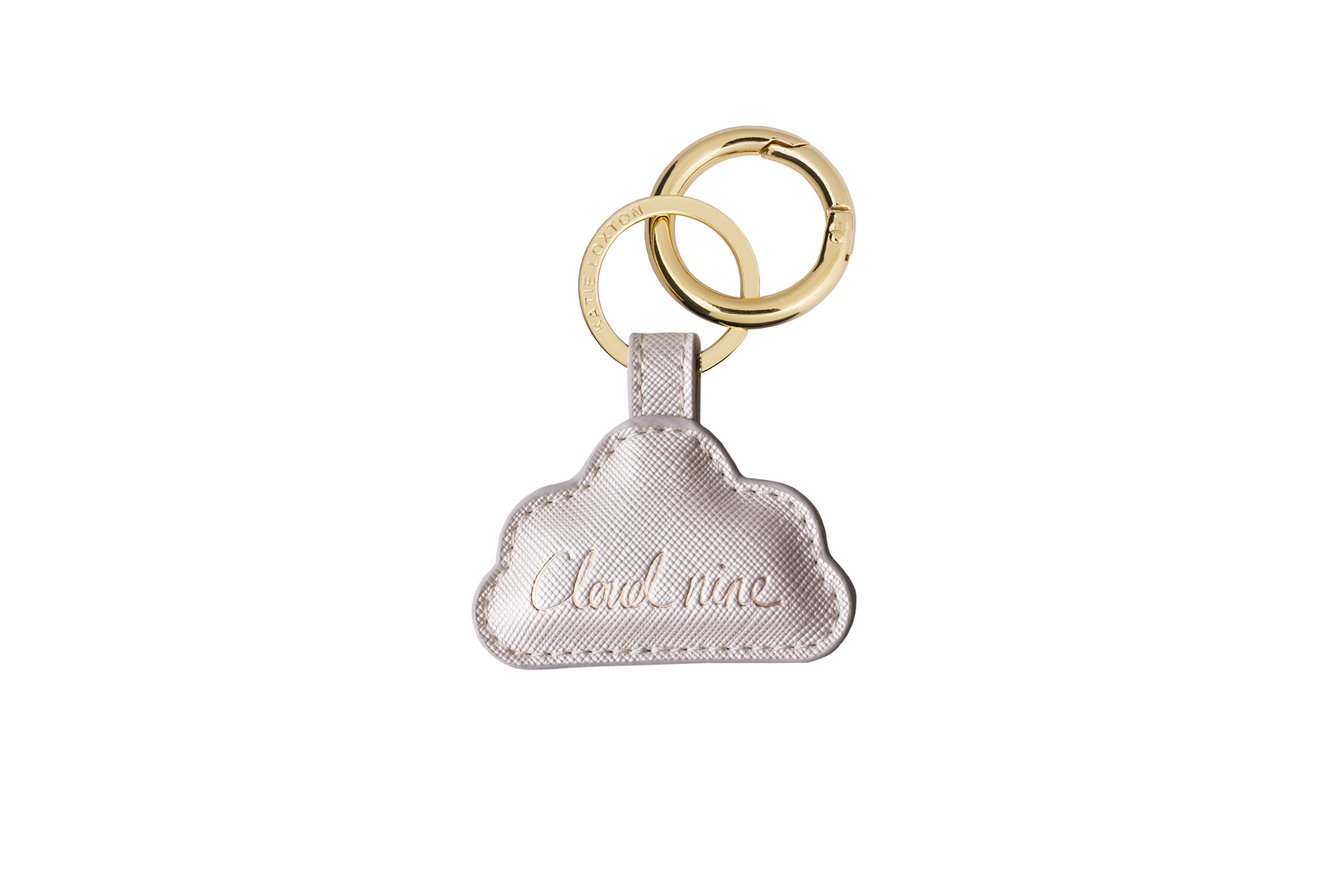 Katie Loxton's Cloud Keyring is available for £14.99 via katieloxton.com.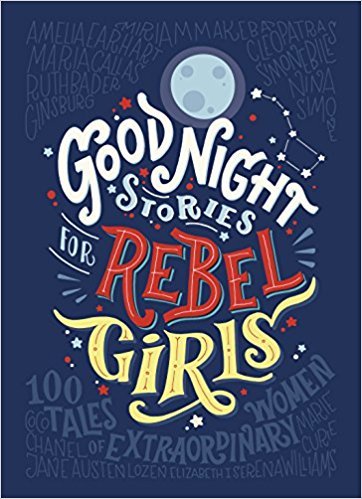 Shortlisted for the Waterstones Book of the Year 2017, this book was created as bedtime reading for a generation that will shape the future. We need some new fairy tale endings: What if the princess didn't marry Prince Charming but instead went on to be an astronaut? What if the jealous step sisters were supportive and kind? And what if the queen was the one really in charge of the kingdom?
Vibrantly illustrated and truly inspirational, Good Night Stories for Rebel Girls tells the stories of 100 heroic women from Elizabeth I to Serena Williams. Published on the back of a phenomenally successful crowdfunding projects on Kickstarter the book is the brainchild of entrepreneurs Elena Favilli and Francesca Cavallo who, having researched the lack of female role models in children's literature decided to write a book which told a different story.
Illustrated by 60 female artists from every corner of the globe, Good Night Stories for Rebel Girls introduces us to one hundred remarkable women and their extraordinary lives, from Ada Lovelace to Malala, Amelia Earhart to Michelle Obama. Empowering, moving and inspirational, these are true fairy tales for heroines who definitely don't need rescuing.
Good Night Stories for Rebel Girls is available for £14.99 via Waterstones.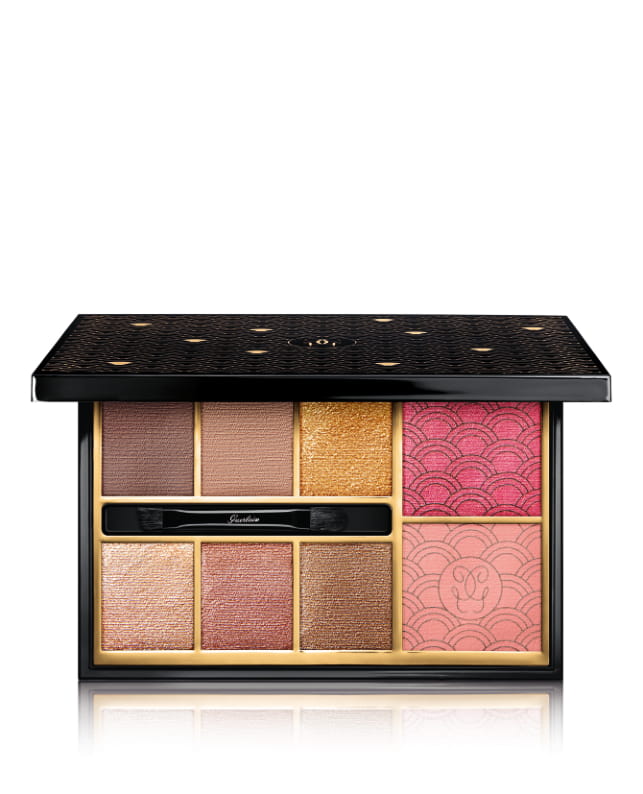 Guerlain's holiday collections are eagerly-awaited, and with limited-edition colours, exquisite packaging and dazzling, daring shades it's easy to see why. Guerlain has created its first complete palette with a harmony of matching colours to adorn the eyes, brows and cheeks. The wet & dry texture allows to create various looks, play with shades' intensities and reflects.
In a lacquered compact with stylised palm leaf motifs inspired by Art Deco style, the new Guerlain Palette Gold offers a complete make-up set (face, eyes, brows and lips) to create the perfect party look that even Jay Gatsby would approve of.
Guerlain's Gold Palette is £53.10 and available via debenhams.com.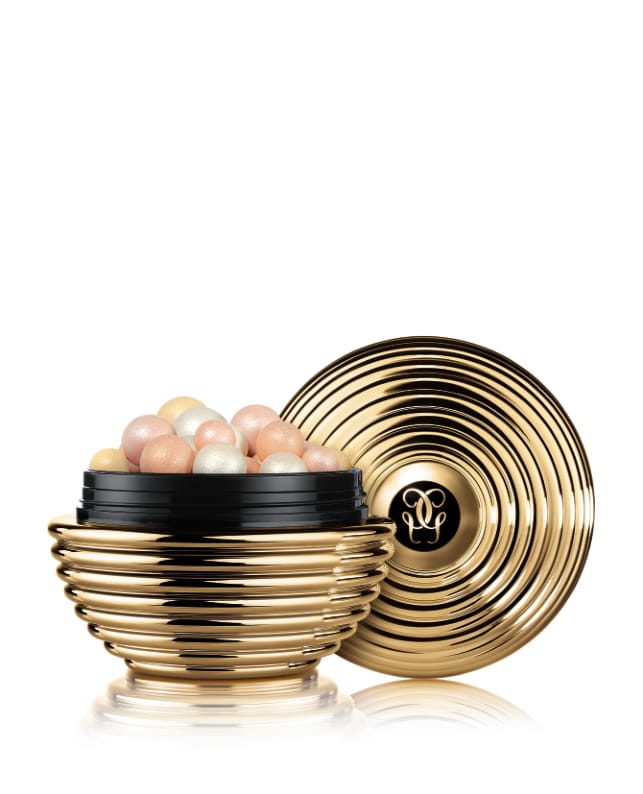 The iconic Météorites aren't exempt from the festive makeover, and this time they've been renovated with a metallic finish, including an effervescent champagne shade. Combining flawlessly to illuminate, this radiant powder with brush is a party essential.
This refined box in the style of an antique jewel holds the delicate Météorites pearls. For the first time this year, they come in golden colours (white, yellow, pink, champagne). This unique combination enfolds the complexion like a beautiful piece of jewellery that lights up the face. Météorites Gold Pearl bathe skin in a halo of light, revealing all of its radiance.
Guerlain Météorites Gold Pearls of Powder Limited Edition are £44 and available via selfridges.com.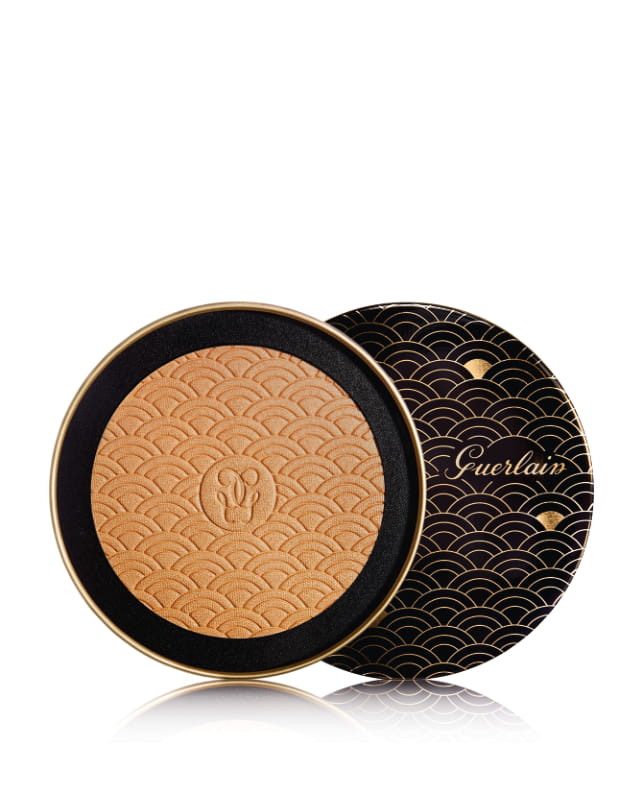 A limited-edition, radiant bronzer, Guerlain's Terracotta Gold Light Gold Bronzing Powder actually contains hints of gold to bring your glow to life. Mother-of-pearl enables a distinct shimmer, and gives the feel of sun-kissed skin no matter the season or weather. Luxuriously packaged, its fragrance of orange blossom and tonka bean is equally transporting.
Guerlain's Terracotta Gold Light Gold Bronzing Powder is available for £44 via Selfridges.com.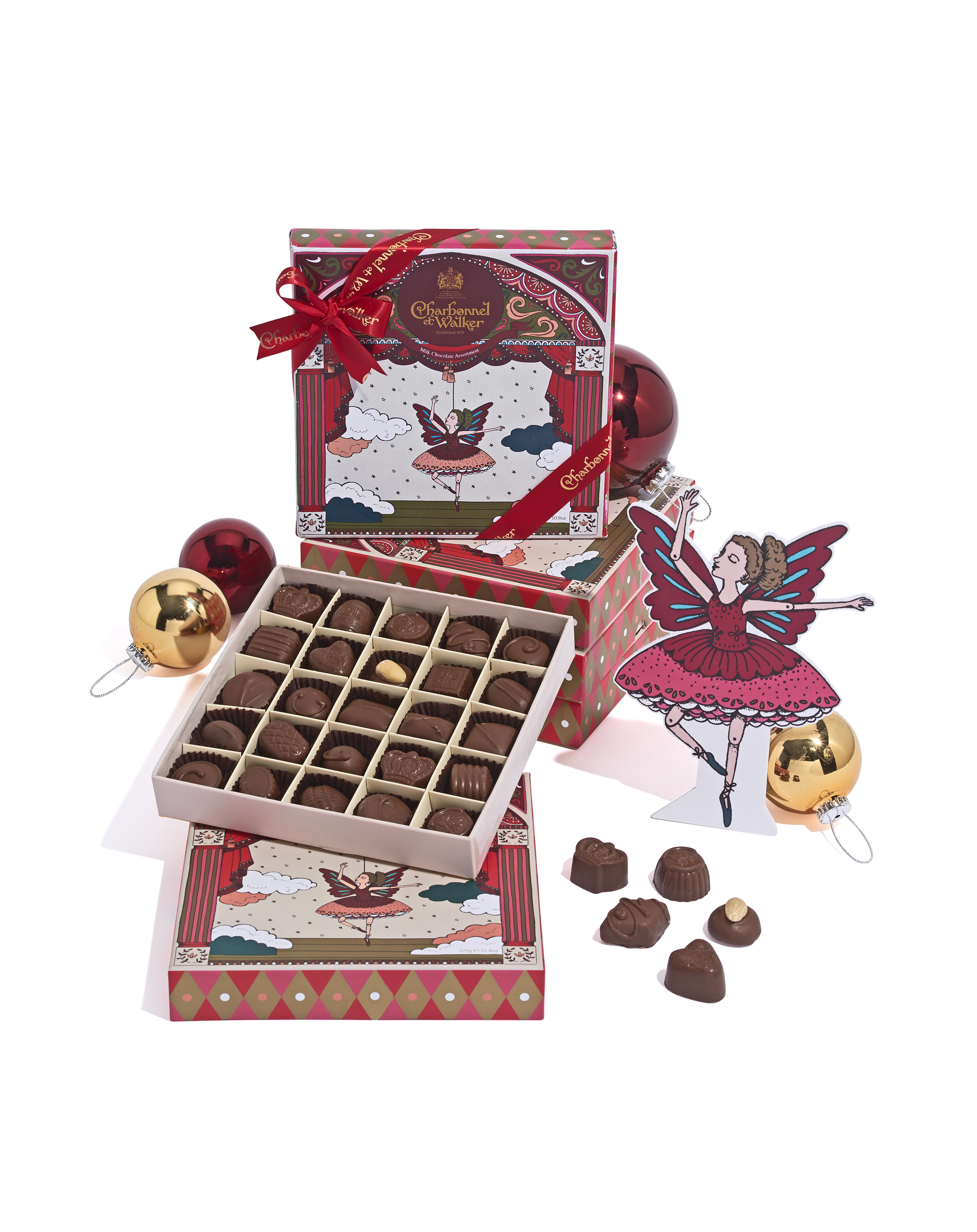 To put it simply, no one does chocolate quite like Charbonnel et Walker. This year their incredible Christmas collection is inspired by Victorian Miniature Paper Theatres. Hugely popular in the 19th Century and collected by adults and children alike, every successful production staged in London's West End would be reproduced in miniature. Back to a bygone era and more than just a toy, these paper theatres allowed children to expand their imaginations bringing a visual and magical entertainment into the home.
This Dancing Ballerina chocolate selection box takes centre stage, beautifully illustrated with plush red velvet curtains and the star of the show, the finest Milk Chocolates will leave a lasting impression and a standing ovation.
The Dancing Ballerina Fine Milk Chocolate Selection 325g is available for £30 charbonnel.co.uk.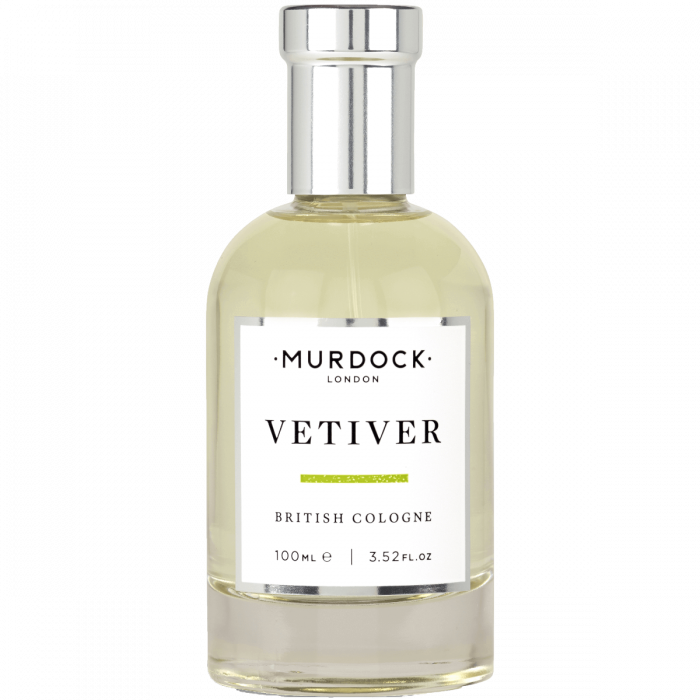 When Murdock created their coveted collection of men's fragrances, they were inspired by ingredients found on global travels. More than just being the sum of its marvellously smelling parts though, they wanted each scent to represent the different facets of a modern gentleman's character.
With that in mind, Vetiver is the rugged adventurer. A fragrance for men who spend a lot of time outdoors and enjoy a zesty and refreshing scent. Earthy, clean and comforting, Vetiver is adventurous with citrus top notes and a woody base tone.
Vetiver is available in 100ml £70 via murdocklondon.com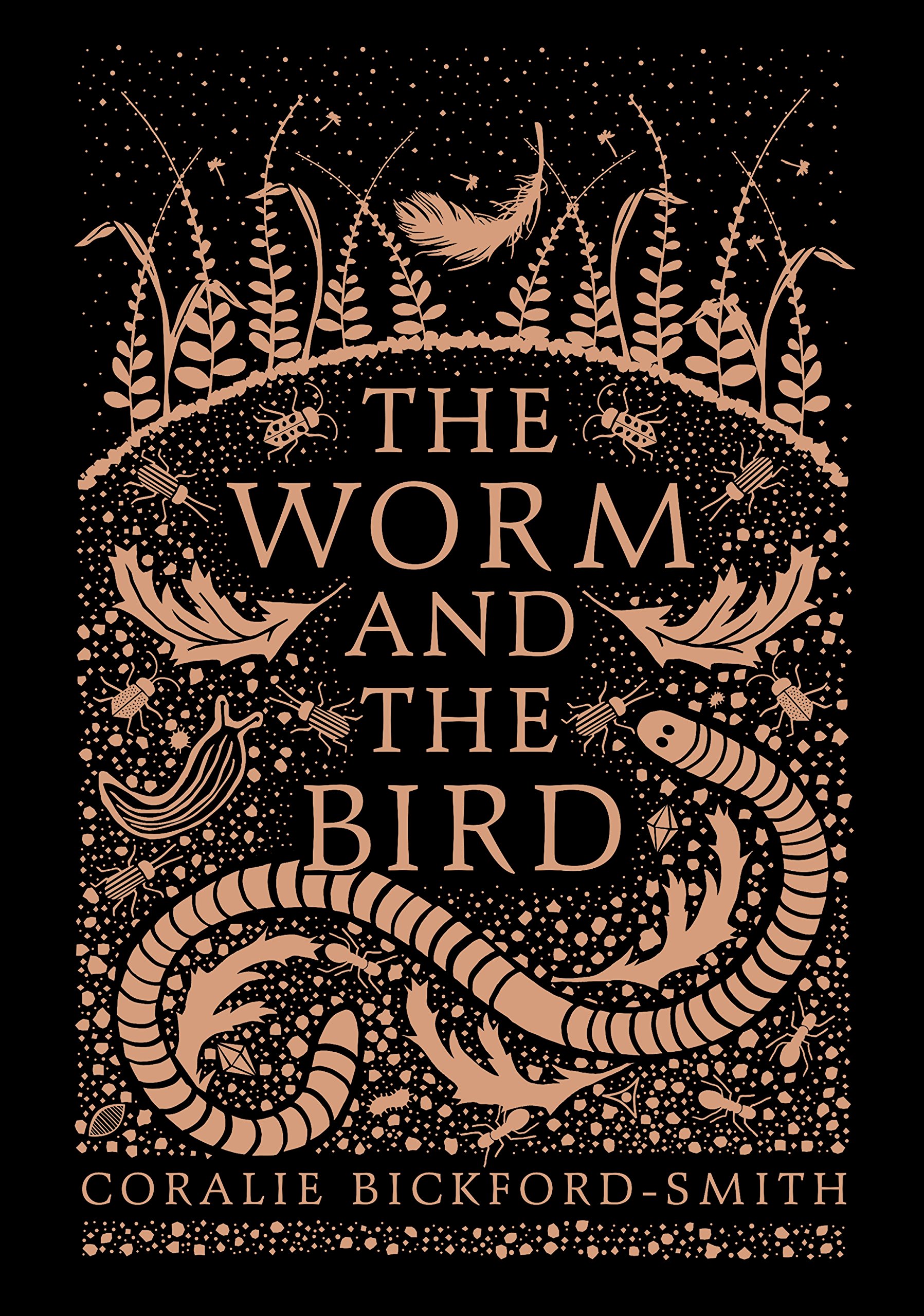 Coralie Bickford-Smith is the bestselling author of The Fox and the Star and the winner of the coveted Waterstones Book of the Year 2015 award. The Worm and the Bird is a beautifully illustrated picture book to be admired by children and adults alike. This is a book about searching and hoping, and how the smallest moment can be beautiful.
A journey to another world existing right beneath your feet.
Deep below the earth, Worm dreams of having more space. There's not much room down there. 
Above, Bird waits, through sun and rain and wind. 
As the day goes on, will they both find what they are looking for?
The Worm and the Bird is available for £11.99 via Waterstones.com.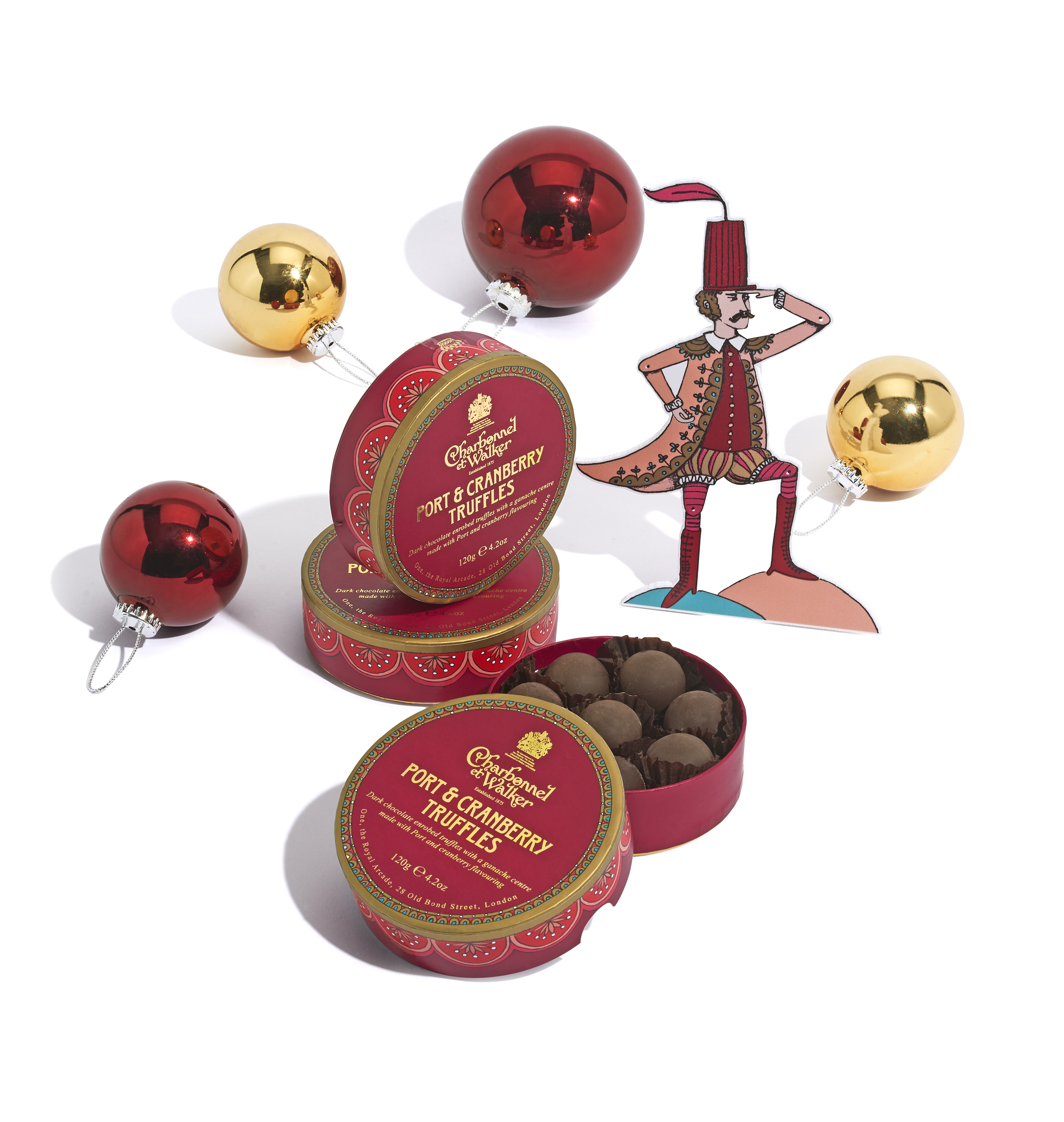 Founded in 1875, Charbonnel et Walker is one of Britain's first and finest chocolatiers, endorsed by the Royal Warrant as one of the few chocolatiers to Her Majesty The Queen.
Charbonnel et Walker's Christmas Collection will bring fantasy, joy and a sense of wonder to your home and your mouth. These sumptuous and indulgent hand crafted truffles couldn't be more festive, they are filled with a delicate yet potent blend of Port infused Ganache, flavoured with the sweetness of wild cranberries and enrobed in our finest plain chocolate.
Charbonnel et Walker's Christmas Port and Cranberry Truffles are available for £14.50 via charbonnel.co.uk.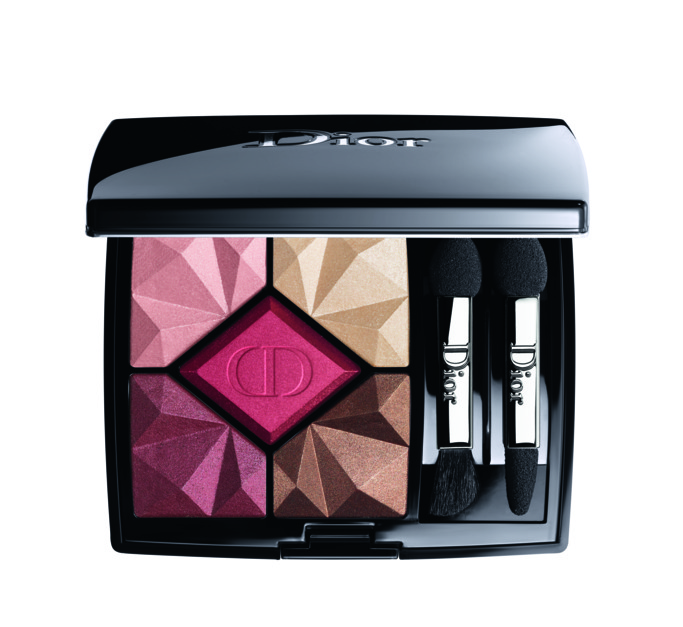 An icon of the Dior look and a concentration of expertise in terms of colour and visual effects, the 5 Couleurs Palette is reinvented. More creative than ever, with stronger pigments and richer effects, it allows women to explore every facet of colour and express every aspect of their personality. With the 5 Couleurs Palette, self-expression is unlimited, creativity is unleashed and colour is more audacious than ever.
On the skin, the powder is imperceptible, and the colour fuses into an incredibly fine film with spectacular staying power. Compacted like the facets of a cabochon, these Christmas harmonies provide the perfect opportunity to create a radiant, festive look, or a more subtle style to suit your mood, your desires, and the moment.
5 Couleurs Precious is £45 available via Dior.com.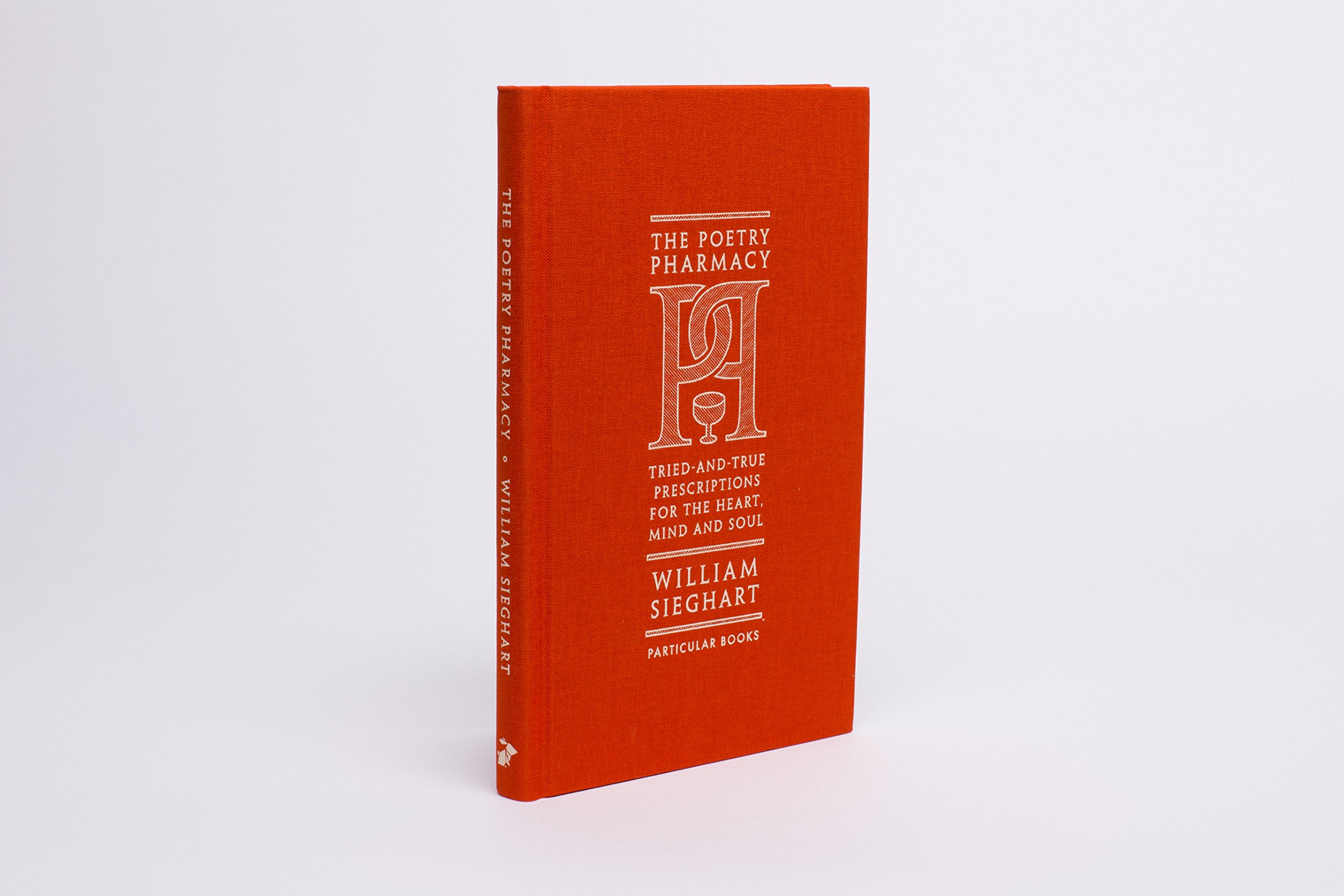 Sometimes only a poem will do. These poetic prescriptions and wise words of advice offer comfort, delight and inspiration for all; a space for reflection, and that precious realisation – I'm not the only one who feels like this.
In the years since he first had the idea of prescribing short, powerful poems for all manner of spiritual ailments, William Sieghart has taken his Poetry Pharmacy around the length and breadth of Britain, honing his prescriptions all the time.
This pocket-sized book presents the most essential poems in his dispensary: those which, again and again, have really shown themselves to work. Whether you are suffering from loneliness, lack of courage, heartbreak, hopelessness, or even from an excess of ego, there is something here to ease your pain. 
The Poetry Pharmacy
is available for £9.99 via
Waterstones.com
.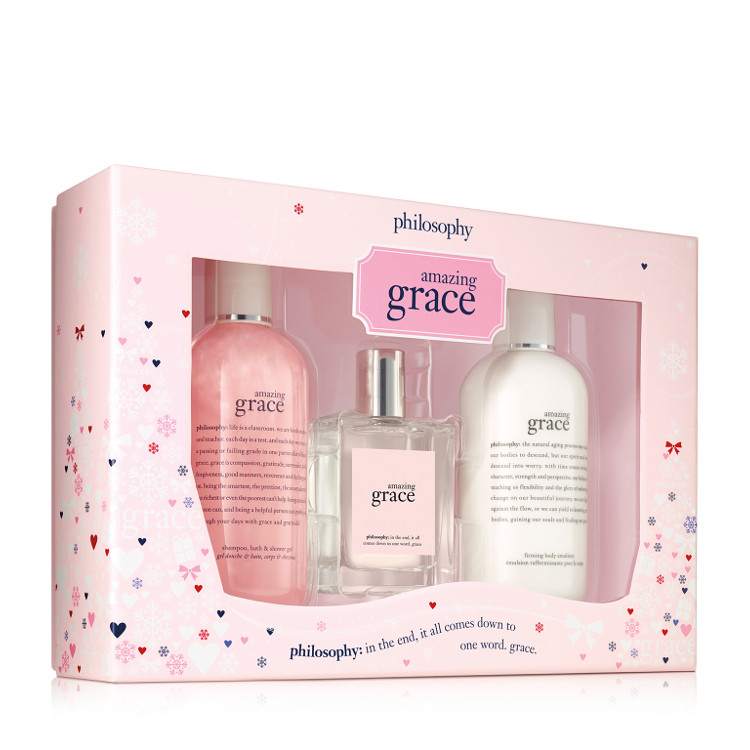 Philosophy was founded in 1996 by a skin care visionary with the soul of a poet. This american innovator with over 30 years of professional skin care experience working with doctors and dermatologists decided to share her knowledge, spread joy and celebrate beautiful skin as well as beautiful days.
Philosophy has always been committed to bridging the gap between what is offered in dermatologists' offices and stores so that women everywhere can access to the best skin-care technologies available. They enhance the beauty and health of the skin through multi-tasking skin care and feel-good scents.
Philosophy has created the most incredible Christmas collection. Make the holiday season graceful by layering Philosophy's whisper-soft floral fragrance from head to toe.
Philosophy's Amazing Grace collection includes an Amazing Grace Shampoo, Bath & Shower Gel 240ml, Amazing Grace eau de toilette fragrance 60ml and Amazing Grace Firming Body Emulsion 240ml. The collection is available for £44.50 via johnlewis.com.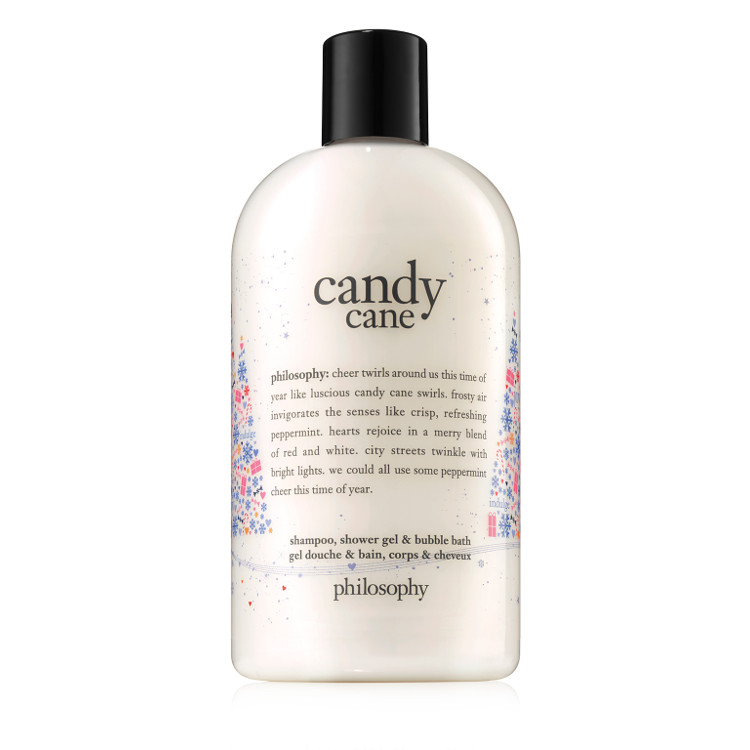 If you're looking for fun stocking fillers, Philosophy has the answer. Give a holiday cheer – philosophy candy cane multitasking shower gel is here.
This fan favourite is back to sweeten things up as only it can. The exhilarating scent of peppermint is sure to make spirits bright as the award-winning formula cleanses and conditions from head to toe, leaving skin soft and lightly scented.
Philosophy Candy Cane Shampoo, Shower Gel & Bubble Bath is available for £15 via feelunique.com.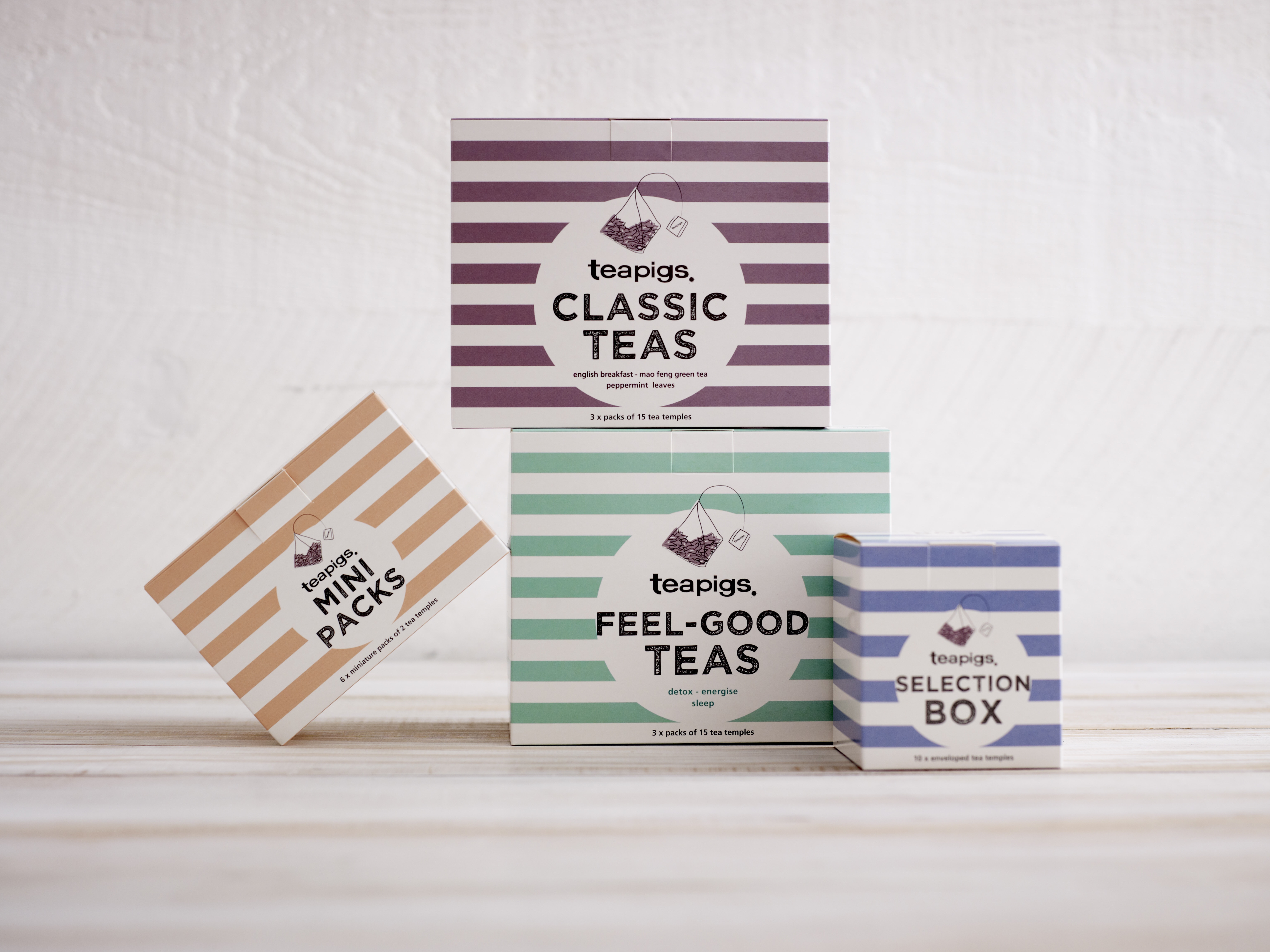 Perfect for all the tea-lovers out there, teapigs have launched a new range of gift sets, worthy of any brew connoisseur. Choose from The Selection Box which contains 10 of teapigs' best-selling teas in individually-wrapped envelopes, such as English breakfast, earl grey strong, mao feng green tea and rooibos.
The Feel-Good Friend is for those who are serious about tea for the mind, body and soul. Start 2018 right with detox tea, energy tea and snooze tea. The Tea Taster is great for those who love to mix-and-match. Whether you're in need of a good English breakfast, calming chamomile or soothing pepperming, this little box has everything you need.
Teapigs giftsets are available from £9.50 via teapigs.co.uk.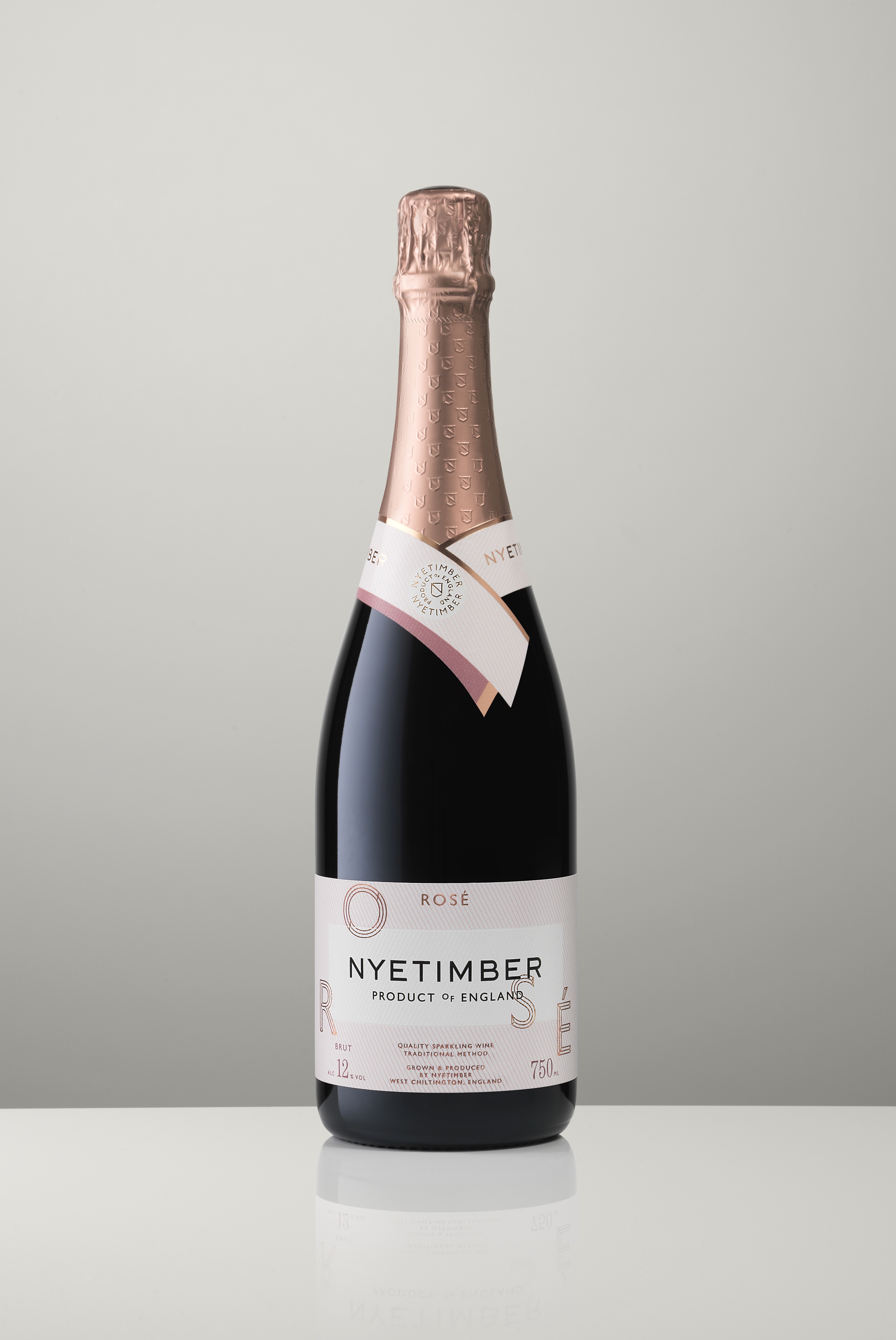 For nearly 30 years, Nyetimber has been committed to creating the finest English sparkling wine, one that would rival the very best in the world.
There is no better way to celebrate the festive season than with a glass of Nyetimber Rosé MV. Aromas include a charming mix of fresh red fruits and intriguing spice notes of anise and lavender.
Rosé MV is available from £44.99 via waitrosecellar.com.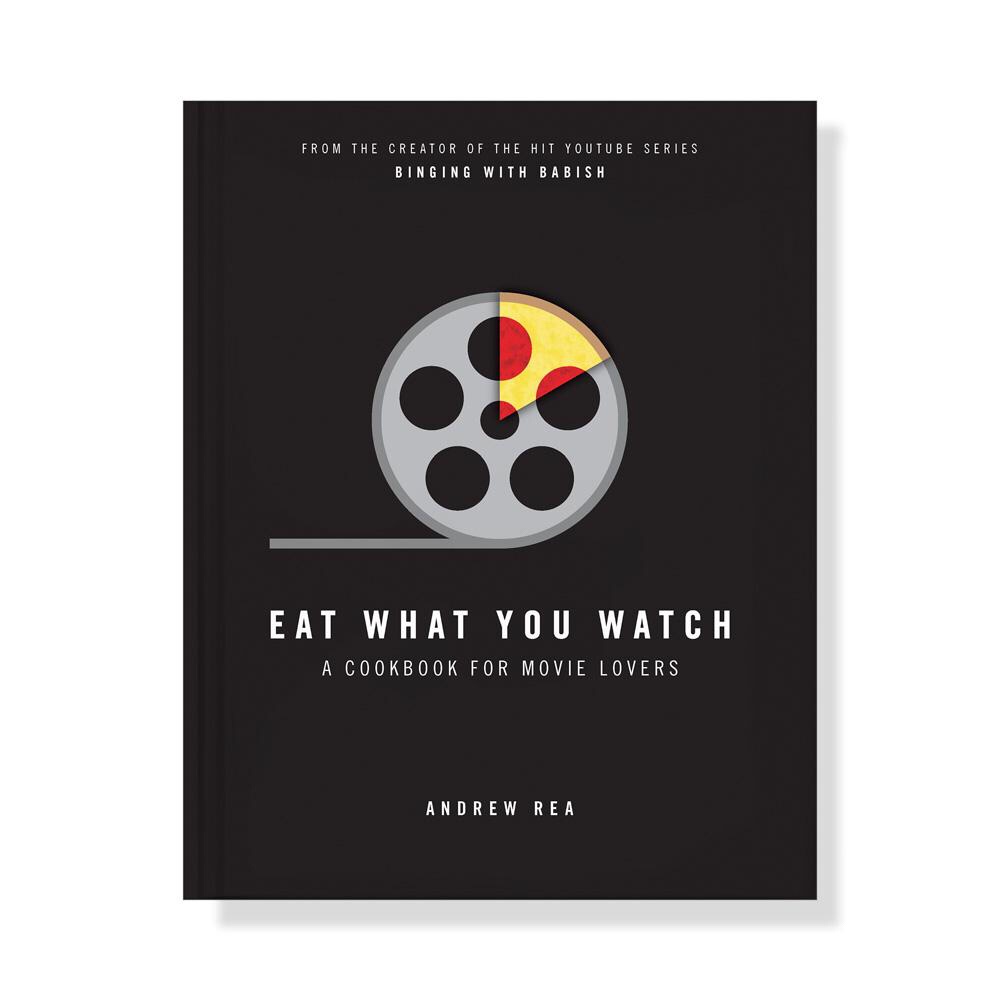 The ultimate cookbook for movie lovers, Eat What You Watch, by Andrew Rea, the genius behind the sensational YouTube channel, Binging With Babish, features recipes from the very best of pop culture. With nearly 2 million subscribers, Andrew has created a cult following with his highly addictive recipe videos.
Recreate the incredible Angel Food Cake from Groundhog Day, the mouthwatering Butter-Poached Lobster with Lemon-Butter Sauce from Annie Hall or the delicious New York-Style Pastrami from When Harry Met Sally.
Eat What You Watch is available from £11.99 via amazon.co.uk.