We have curated a luxurious gift guide featuring our favourite brands to inspire you this Christmas. From iconic signature fragrances to extravagant technology, there really is something for everyone.
Merry Christmas, with love from ARCADIA.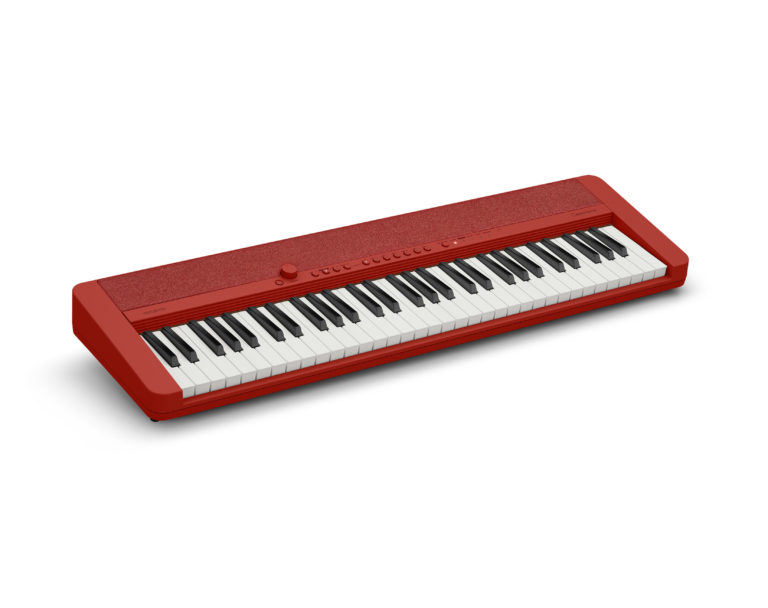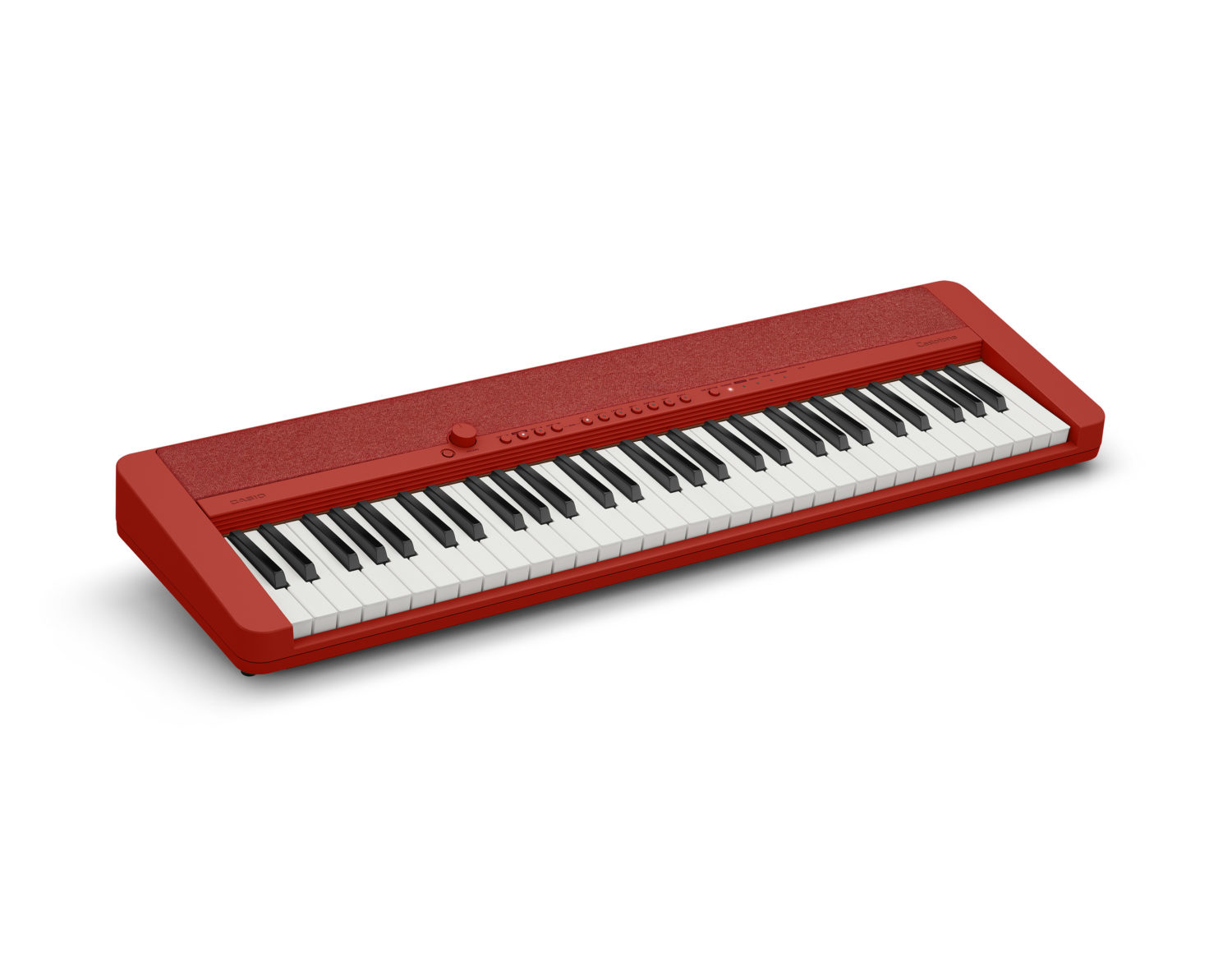 Casio's CT-S1 Electronic Keyboard
£255
Featuring a minimalist and slim design that perfectly suits everyday living spaces and interiors, the CT-S1 is purposefully designed for everyday music makers. Available in three colours including lavish red (perfect for Christmas), its slim profile means that it is convenient for casual play at any time and in any place, and boasts the richly expressive AiX Sound Source to ensure a high-quality tone.
The product also features an innovative speaker design that delivers an impressively powerful sound output, as well as touch sensitive keys. The CT-S1 offer boasts great value for money as players can enjoy a free WU-BT10 wireless dongle (worth £65.00), SP-3 sustain pedal (worth £20.00), online lessons (worth £49.99) and free UK delivery.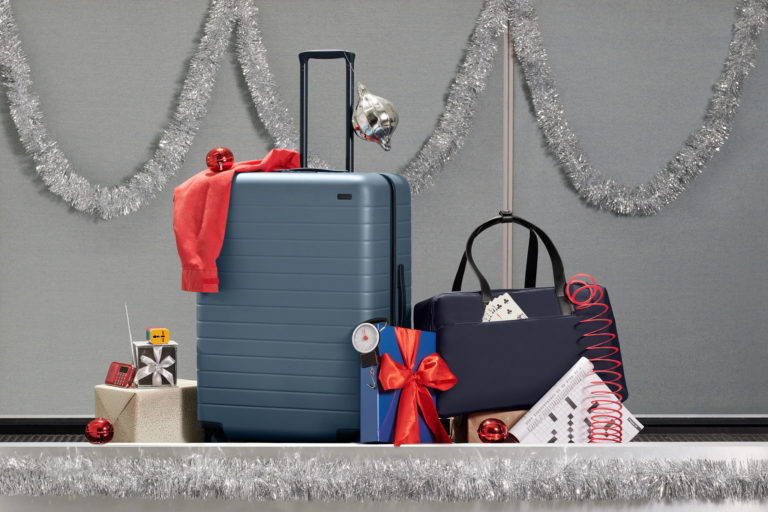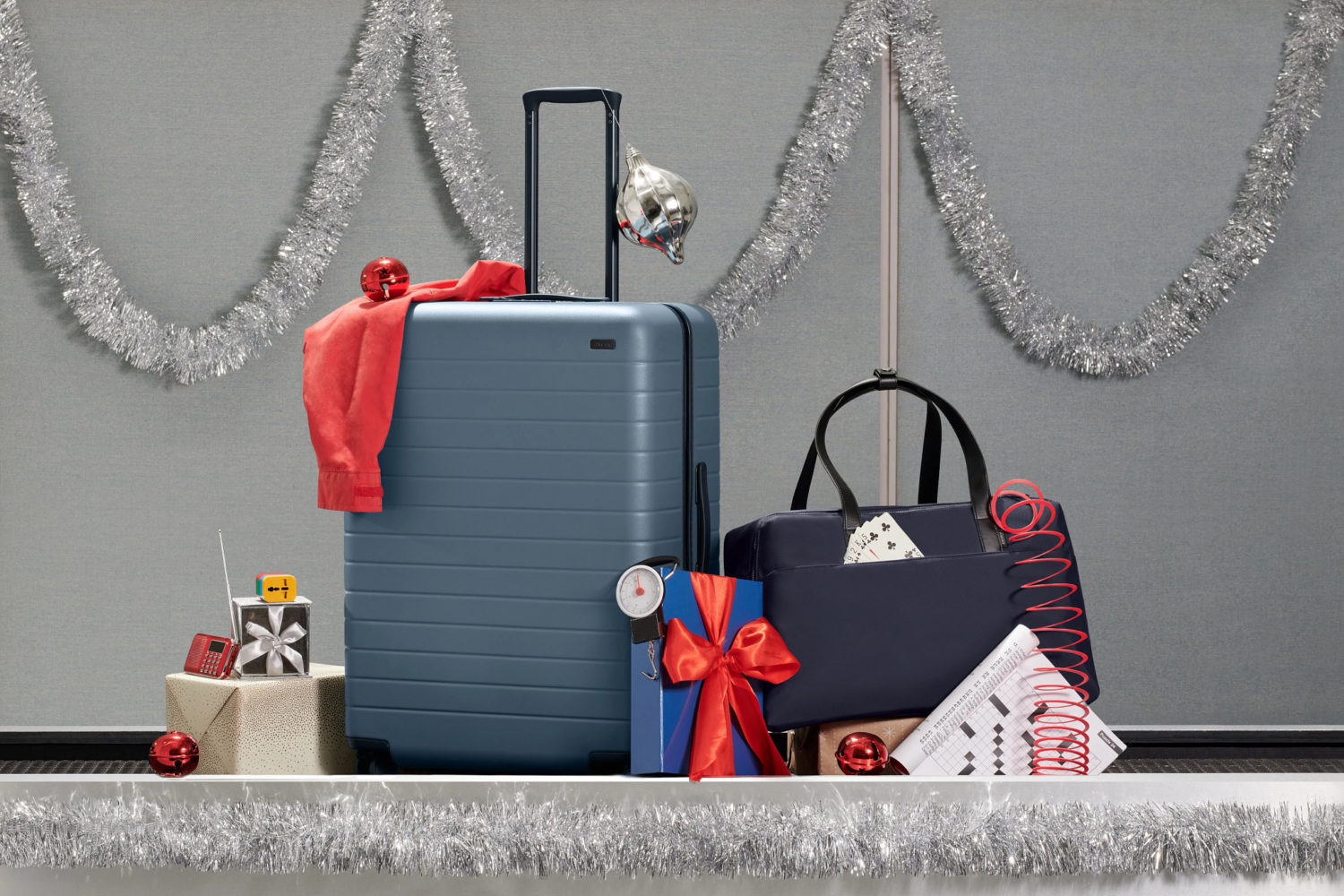 Away Luggage The Carry on and The Everywhere bag
£209
£175
Whether it's a gift for a loved one of a practical way to travel in style this holiday season, save with up to 40% on selected styles including suitcases from the brand's new limited edition, nostalgia-inspired holiday collections as well as discounts on handy travel essentials including Away's F.A.R and Packables range, perfect for the explorer.
Available until 17th January 2023. Treat both yourself and the other travellers in your life and get £50 when you buy any two suitcases, or £120 off any three. Available across all colours, sizes and styles until 26th December 2022.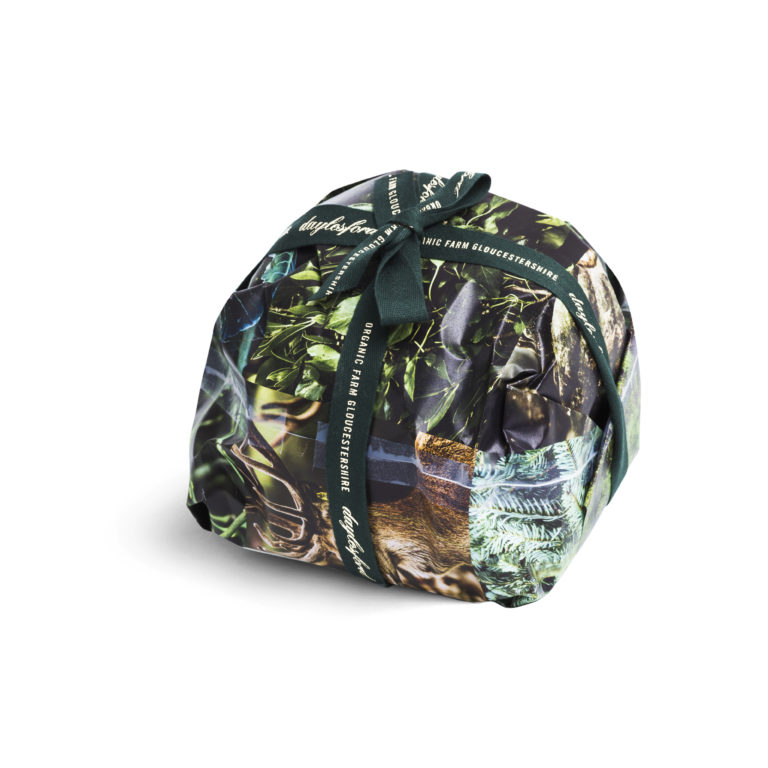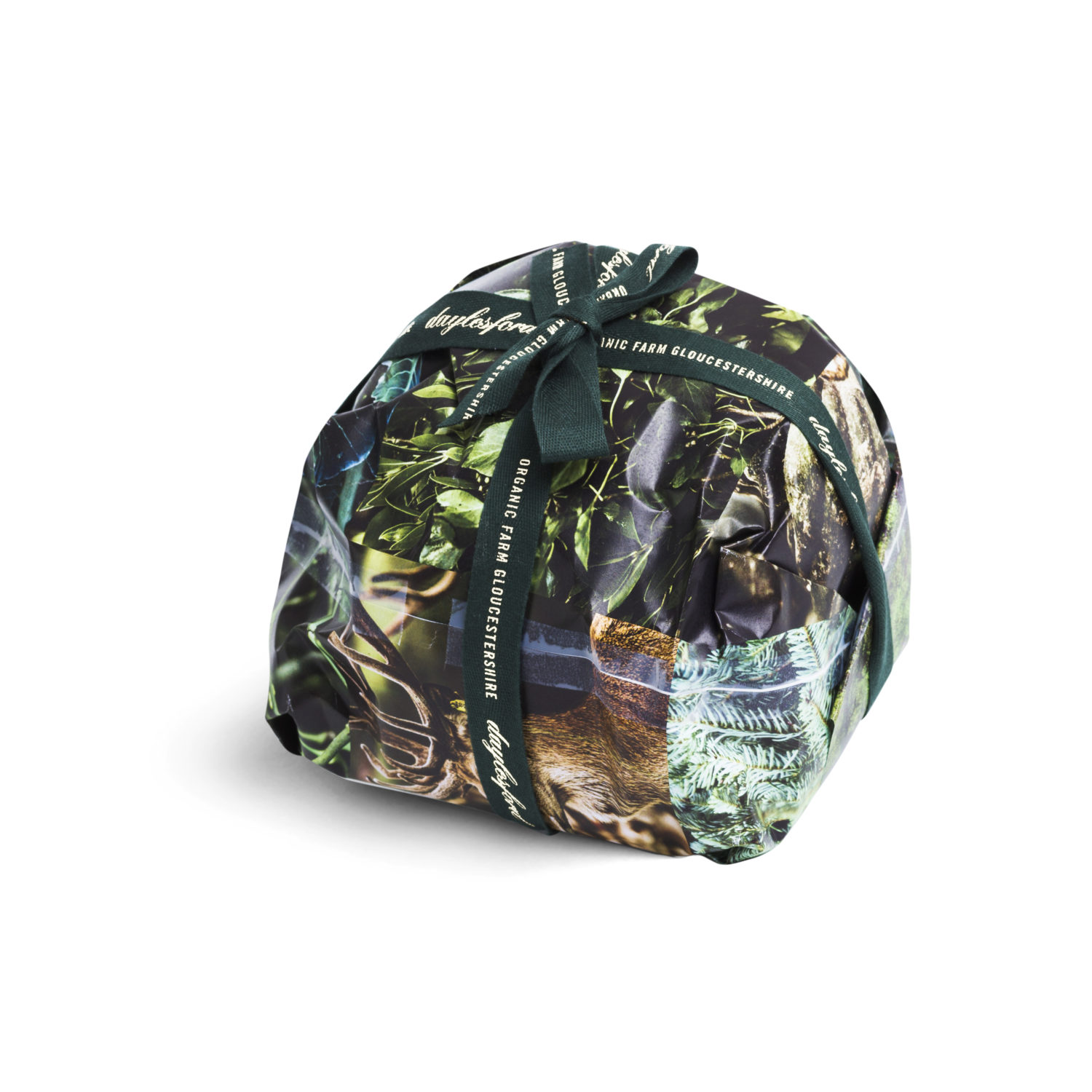 Daylesford Organic Hazelnut & Chocolate Panettone
£20 (Serves 5-6)
Daylesford is famed for its glorious food offerings but especially so during the festive period. Treat yourself to a range of delights, from mulled wine to magnificent panettone's.
This gorgeous, springy hazelnut and chocolate panettone is the real deal. Made with stone-ground wheat flour from grains cultivated in Piedmont, it is rich in taste and lightness thanks to the fresh butter from Lombard farms. It's then left to rise for 32 hours to create that signature panettone bake.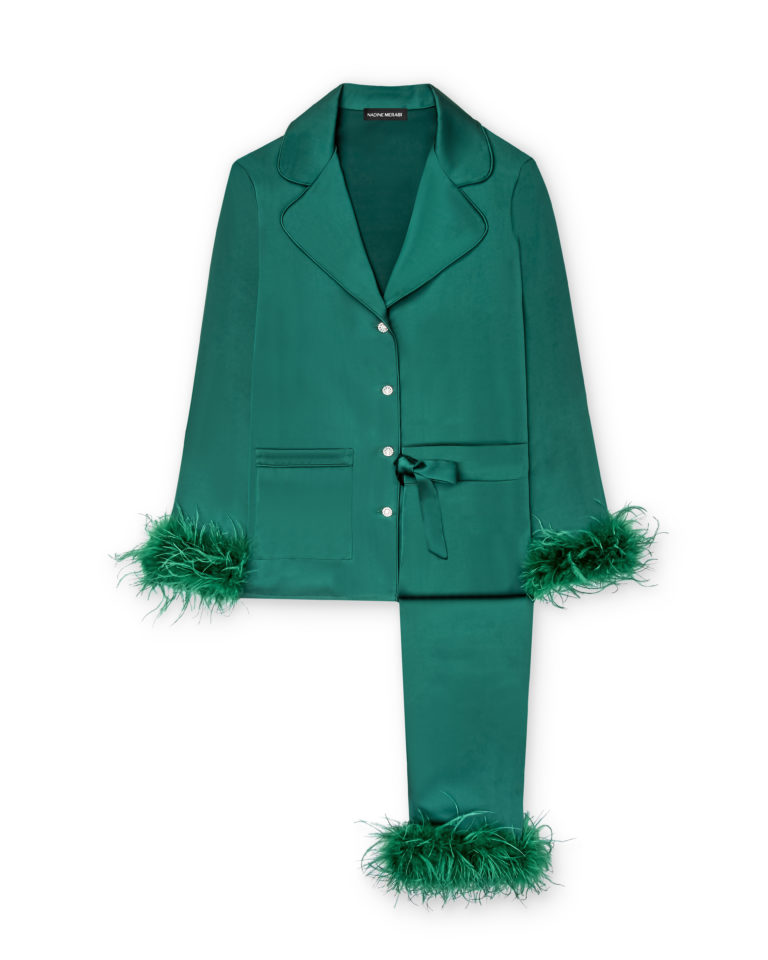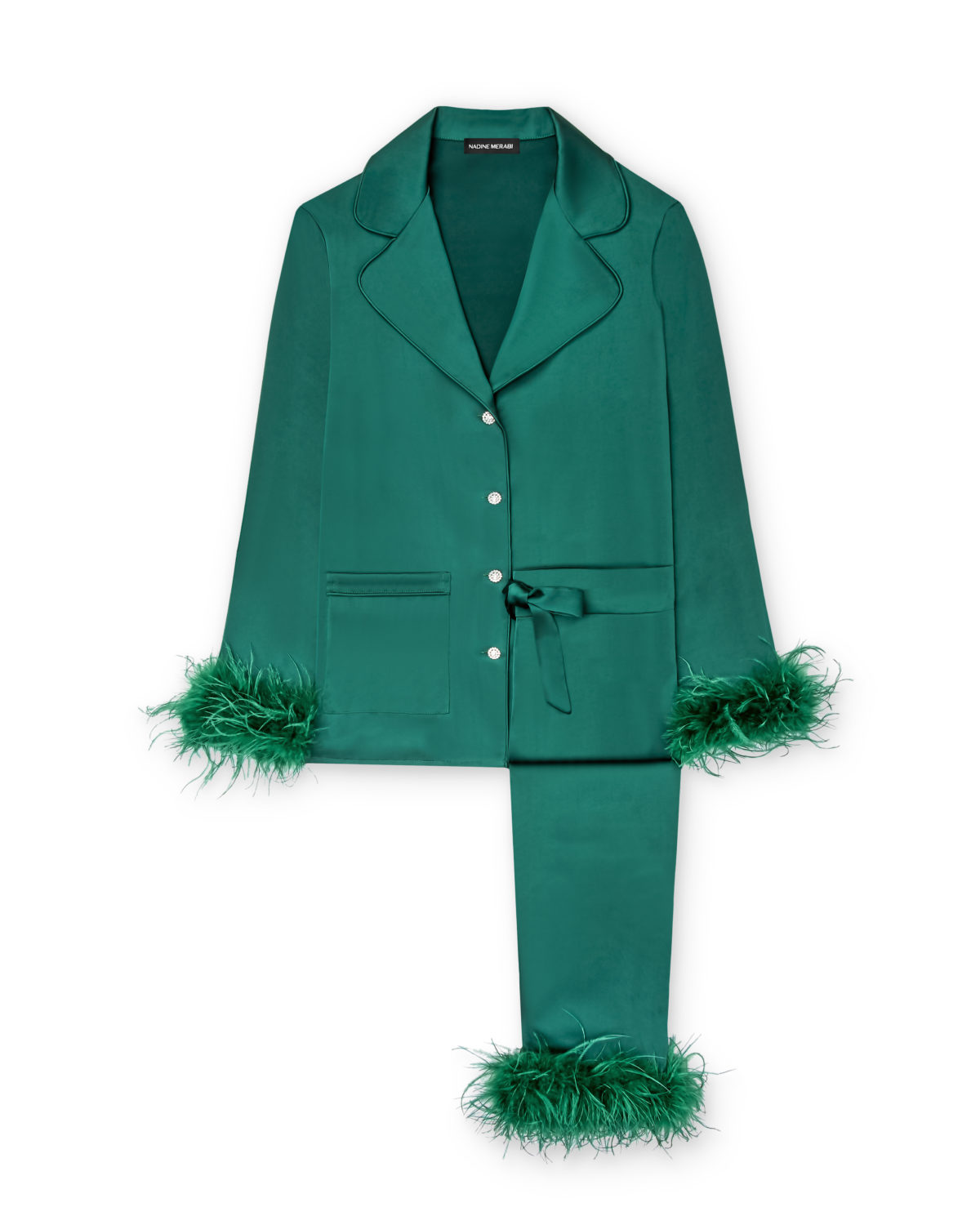 Nadine Merabi Darcie Emerald Feather Pyjamas
£150
Lounging at home can still be glamorous with these stunning carefully crafted satin and feather pyjamas. Designed to fit comfortably while still looking chic these are the perfect gift for your most stylish friend.
With the feather finish on the arm and leg cuff to the beautiful diamanté button fastening these little details will make anyone wearing them feel special.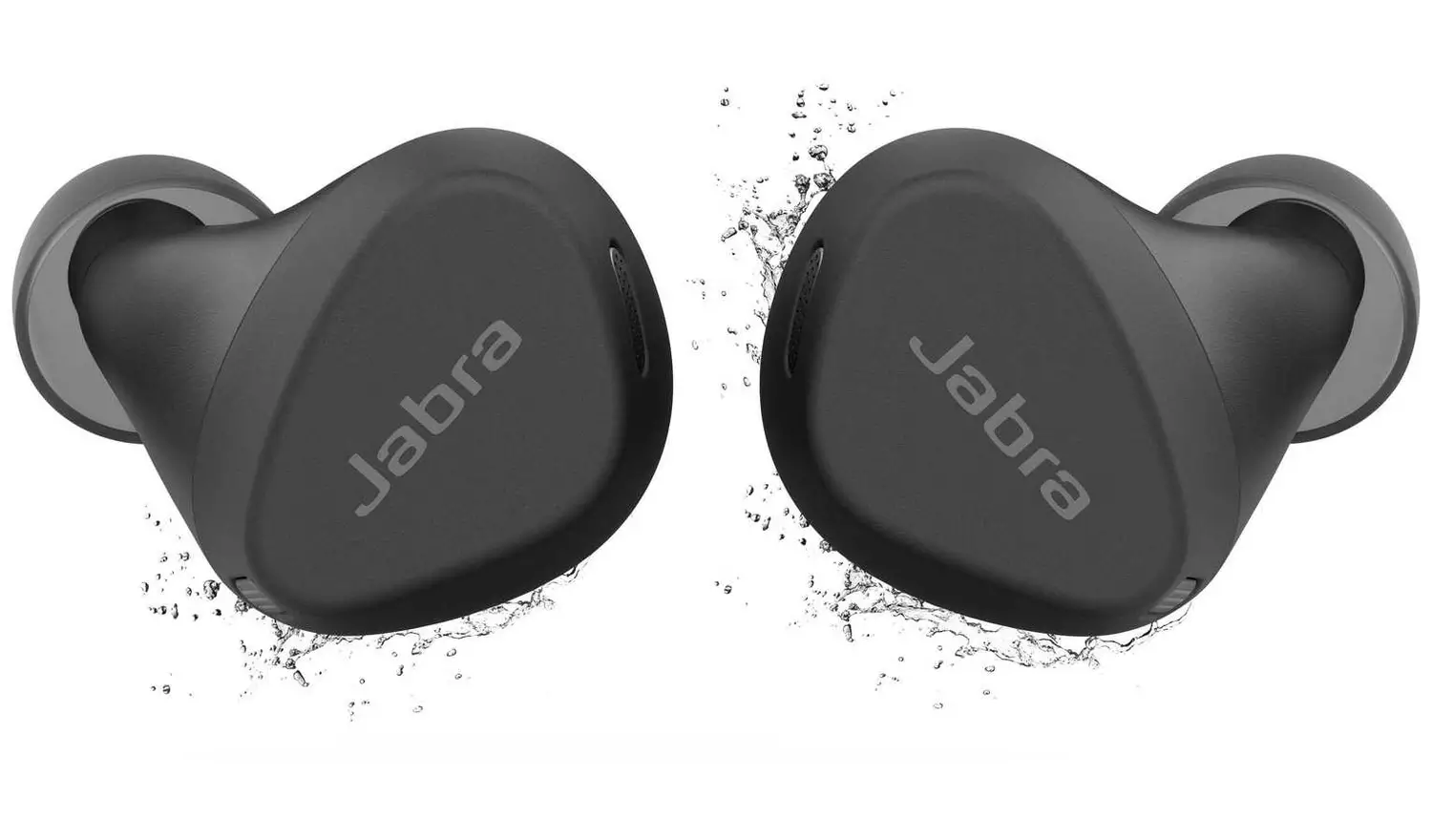 Jabra Elite 7 Active Earbuds
£169.99
Jabra's Elite 7 Actives are the perfect workout companion. With Multisensor Voice technology, the Elite 7 Active features four built-in microphones for super clear calls and an additional two for personalisation, plus adjustable ANC.
For those who want to go outside whilst being active, the microphone mesh can remove that winter wind from calls, whilst the performance boosting audio ensures a powerful workout music experience. There is something for everyone's tastes here, with the new range coming in Black, Navy and Mint.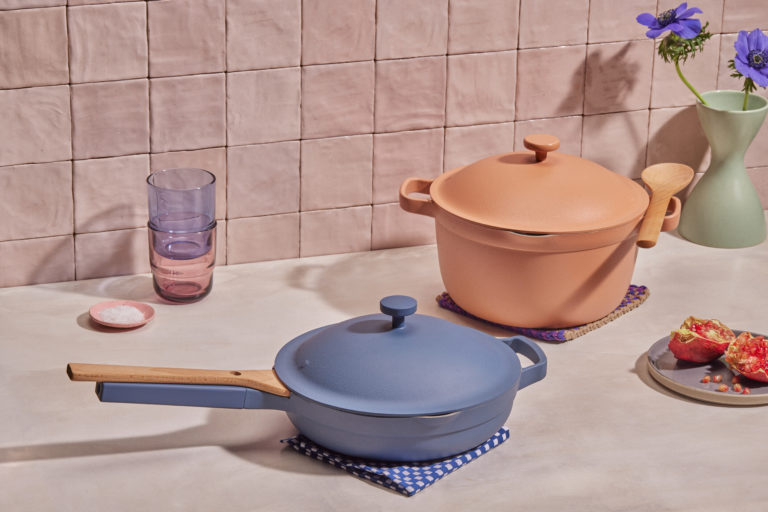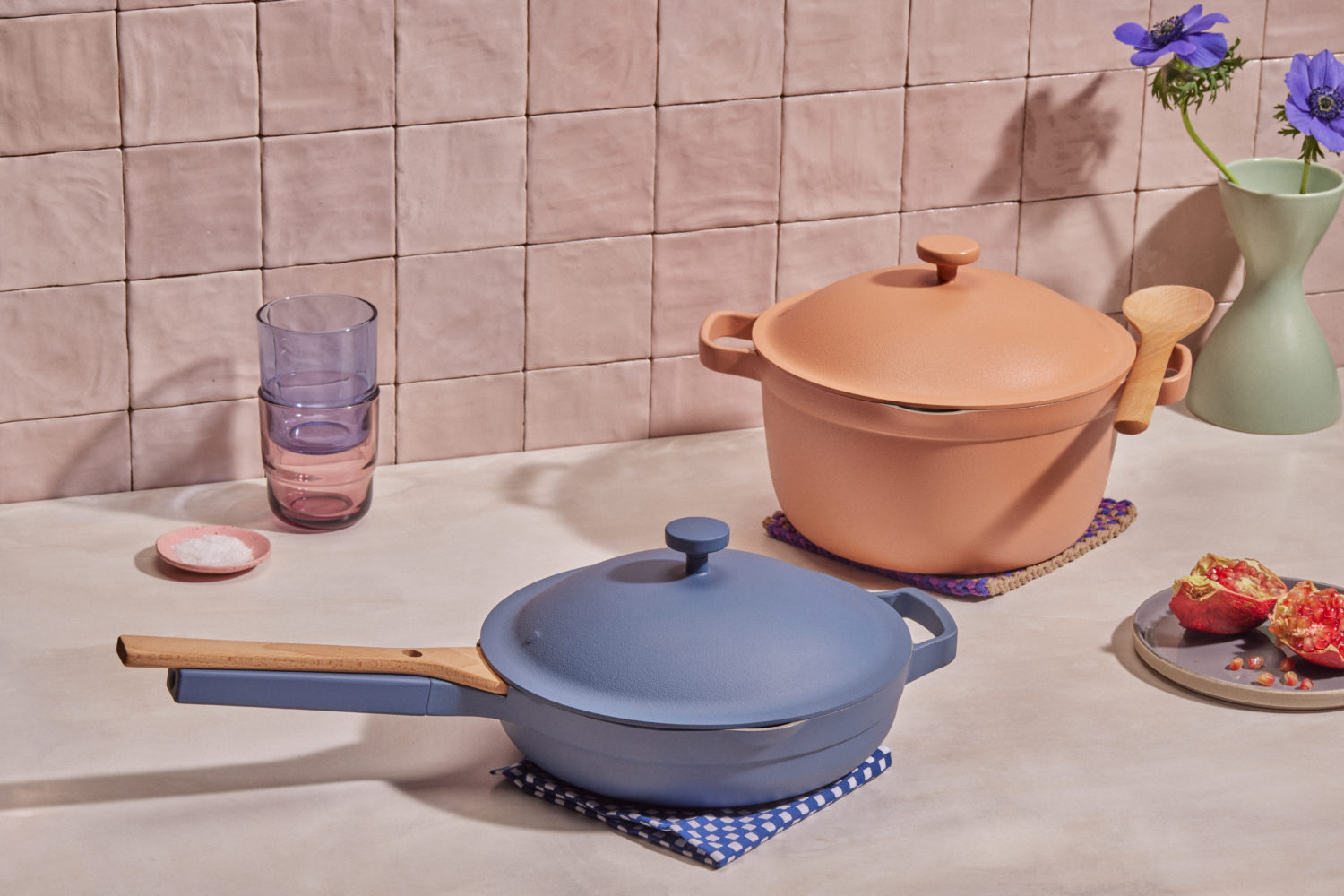 Our Place Always Pan and Perfect Pot
£90
£140
Meet the only cooking duo you need for your kitchen. The perfect gift for a cooking enthusiast or for someone who has just moved homes. As well as being multi functioning these cookwares are incredibly aesthetically pleasing coming in many different colours to match your kitchen.
The pan and pot are lined with ceramic coating to make cleaning easy. No needs for scrubbing! The Always Pan is designed to replace eight traditional pieces of cookware and the Perfect Pot does everything from boiling to baking, crisping to steaming.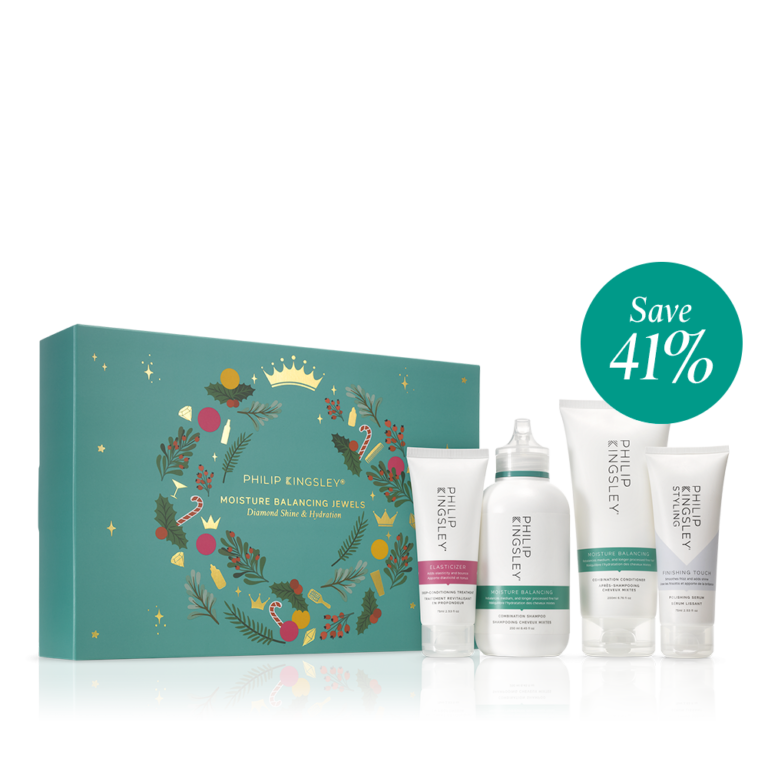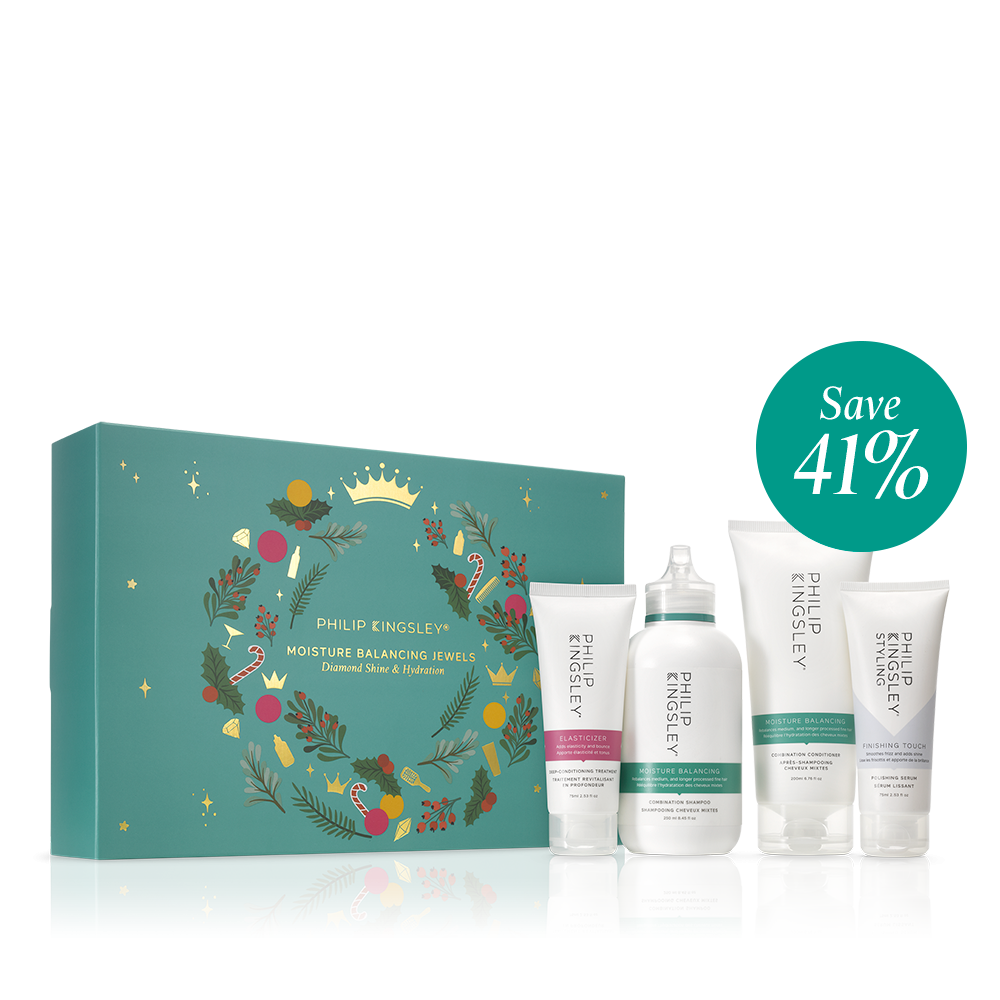 Philip Kingsley Moisture Balancing Jewels Set
£49.50
Adorn your crown with dazzling shine and exquisite hydration this Christmas. This award-winning combination including Elasticizer, Moisture Balancing Shampoo & Conditioner duo, and Finishing Touch Polishing Serum leaves your hair hydrated, protected and polished to perfection.
There is Elasticizer Deep-Conditioning Treatment 75ml, Full Size Moisture Balancing Combination Shampoo 250ml, Full Size Moisture Balancing Combination Conditioner 200ml and Finishing Touch Polishing Serum 75ml.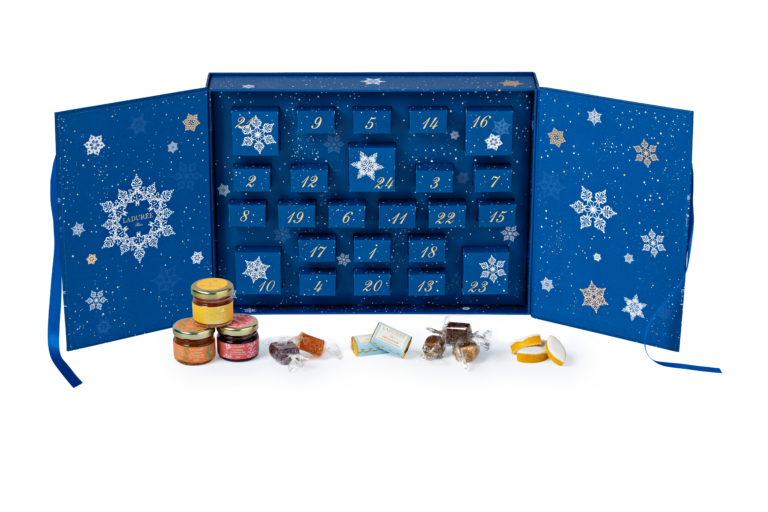 Ladurée's Celeste Advent Calendar
£70
Maison Ladurée have released an exclusive Advent Calendar, displaying the historic Ladurée boutique on rue Royale in Paris. Honouring its timeless elegance, the calendar offers a delicious selection of sweets and chocolates including caramel candies, flavoured chocolates and marmalades.
As far as festive advent calendar's go, this is the best of the best.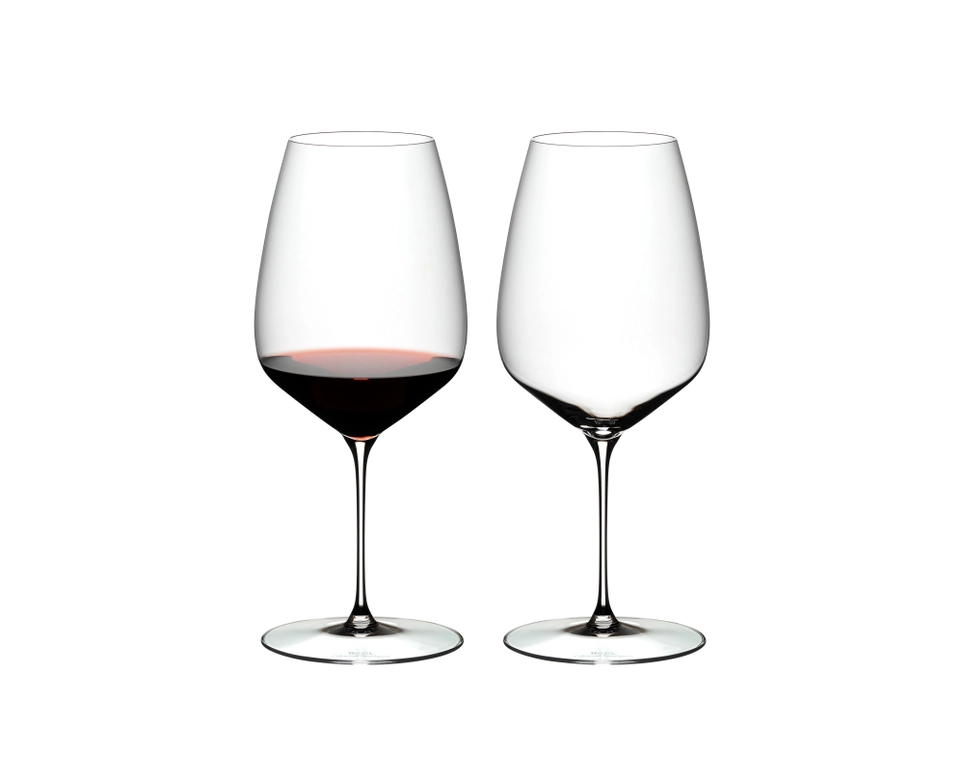 Riedel Veloce Cabernet/Merlot Glasses
£62.50
The Cabernet glass is perfect for full-bodied, complex red wines that are high in tannin.
This glass shape has been redeveloped as part of this collection. Its diamond shape works beautifully for big and bold New World wines as the extreme angles offer more space to develop aromas. The generous size of this glass emphasises fruit, smooths out the rough edges and bitter qualities of the tannin, and allows wines to achieve balance.
The series uses the latest manufacturing technology to create products that feel handmade but offer the precision of machine production. With a lighter and finer profile, the glasses are ideal for new world wines and feature a 100mm diameter base inscribed with the designated grape variety.
The O'Hara Eye Earrings by Orchid Jewellery available at EvolutionSK
£1,425
Sparkle into the festive season with these show stopping statement earrings by Orchid Jewellery at SK Evolution, hand crafted 18k gold encrusted with 0.43 ct diamonds and handcrafted natural malachite and turquoise.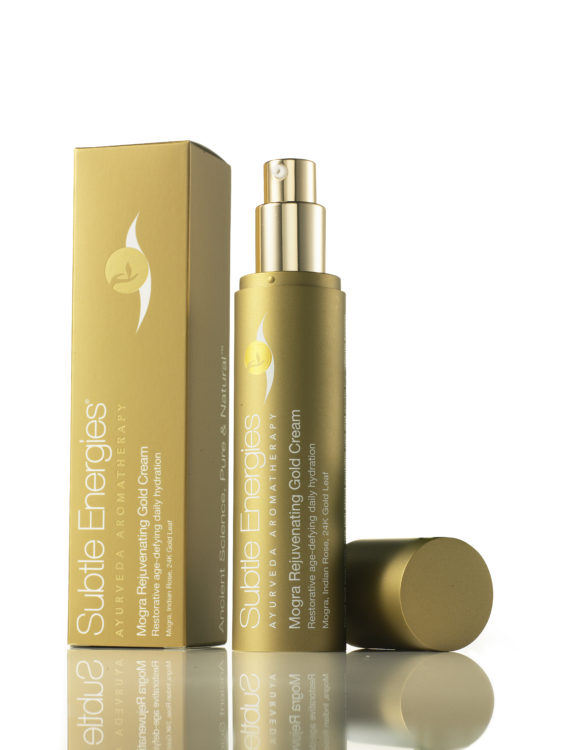 Mogra Rejuvenating Gold Moisturiser
£235
Restorative age-defying daily hydration with rare and potent anti-ageing actives that deliver results. Mogra stimulates cell renewal and promotes collagen production, together with Sandalwood is known to assist with pigmentation. Himalayan Rose deeply hydrates the skin, softening and restoring balance. 24K gold leaf delivers strong collagen support, oxygenates the cells that brighten the skin and increases cell renewal activity
These royal and exquisite ingredients, together with other nourishing plant actives such as Jojoba, Macadamia Oil and Shea Butter help to maintain moisture levels, smooth the appearance of fine lines and give the skin a more radiant, youthful glow.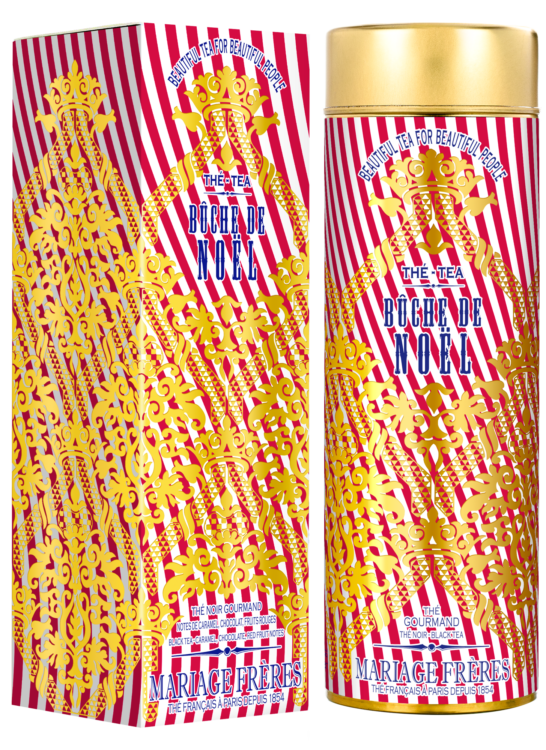 Mariage Frères's BÛCHE DE NOËL TEA®
£26 80g
Luxury French tea emporium and purveyor, Mariage Frères, is brightening the festivities with a rainbow-hued collection for Christmas.
Mariage Frères' BÛCHE DE NOËL TEA® is a festive gourmand black tea with notes of citrus, chocolate, caramel and red fruits encased in a beautiful gold and candy striped canister to resemble a Christmas candy cane.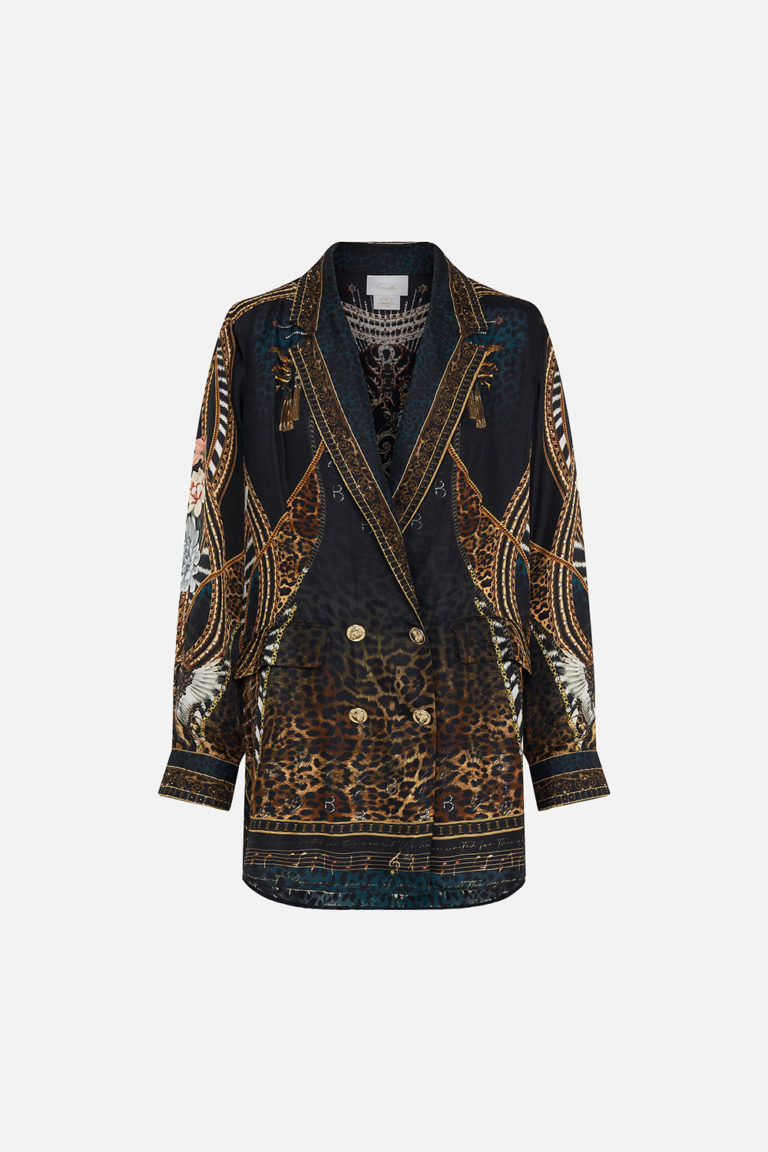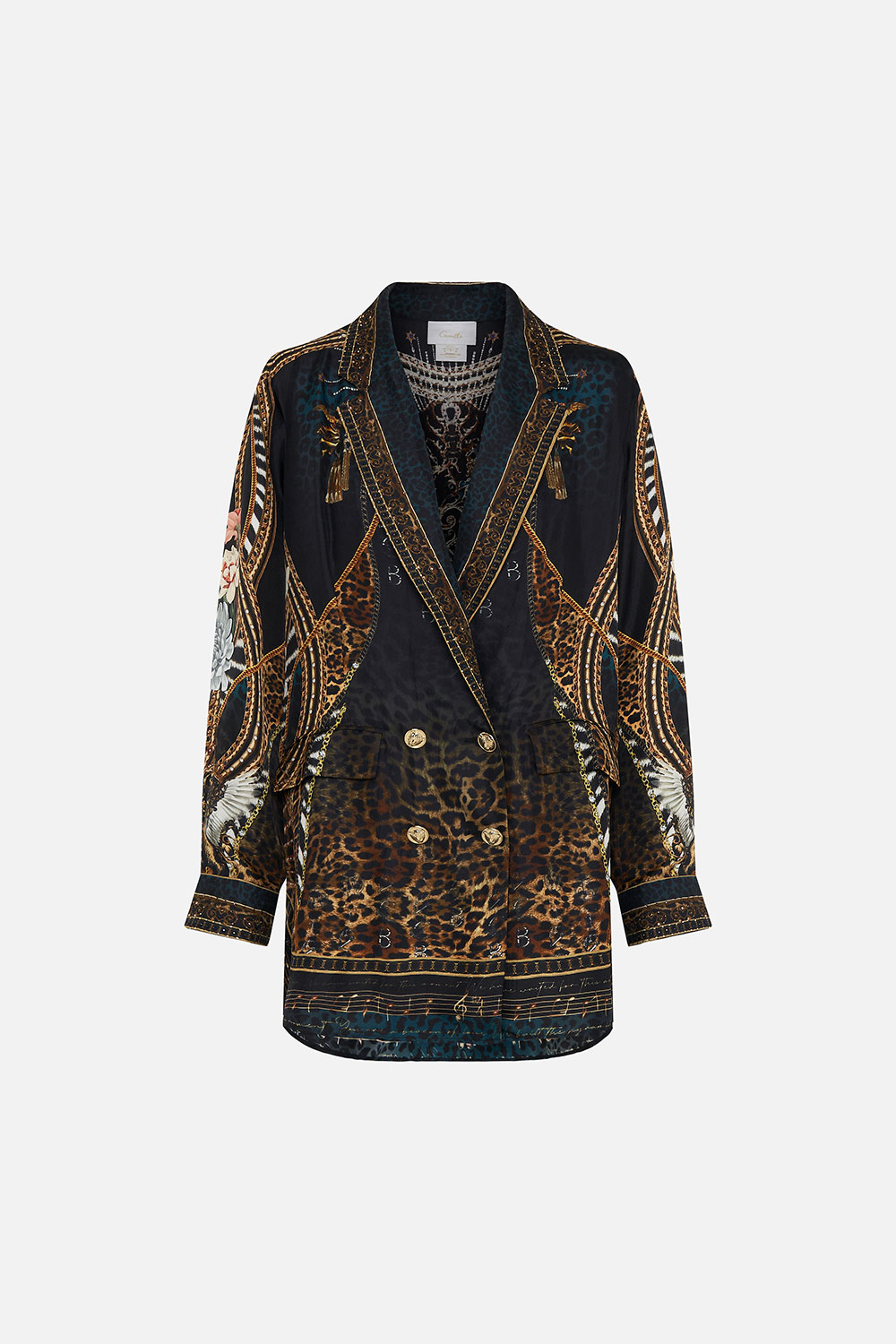 Camilla x Robbie Williams Double Breasted Soft Jacket
£527
The Rockstar Royalty Double Breasted Soft Jacket explores midnight hues encased in splashes of classic leopard print, bouquets of soft-spoken botanicals and ornate gold architecture that dances amidst ivory featherings.
Adorned with hand-embellished crystals, this luxury silk blazer is home to button fastening, a curved hemline, contrasting cuffs and collar as well as a delicately relaxed silhouette.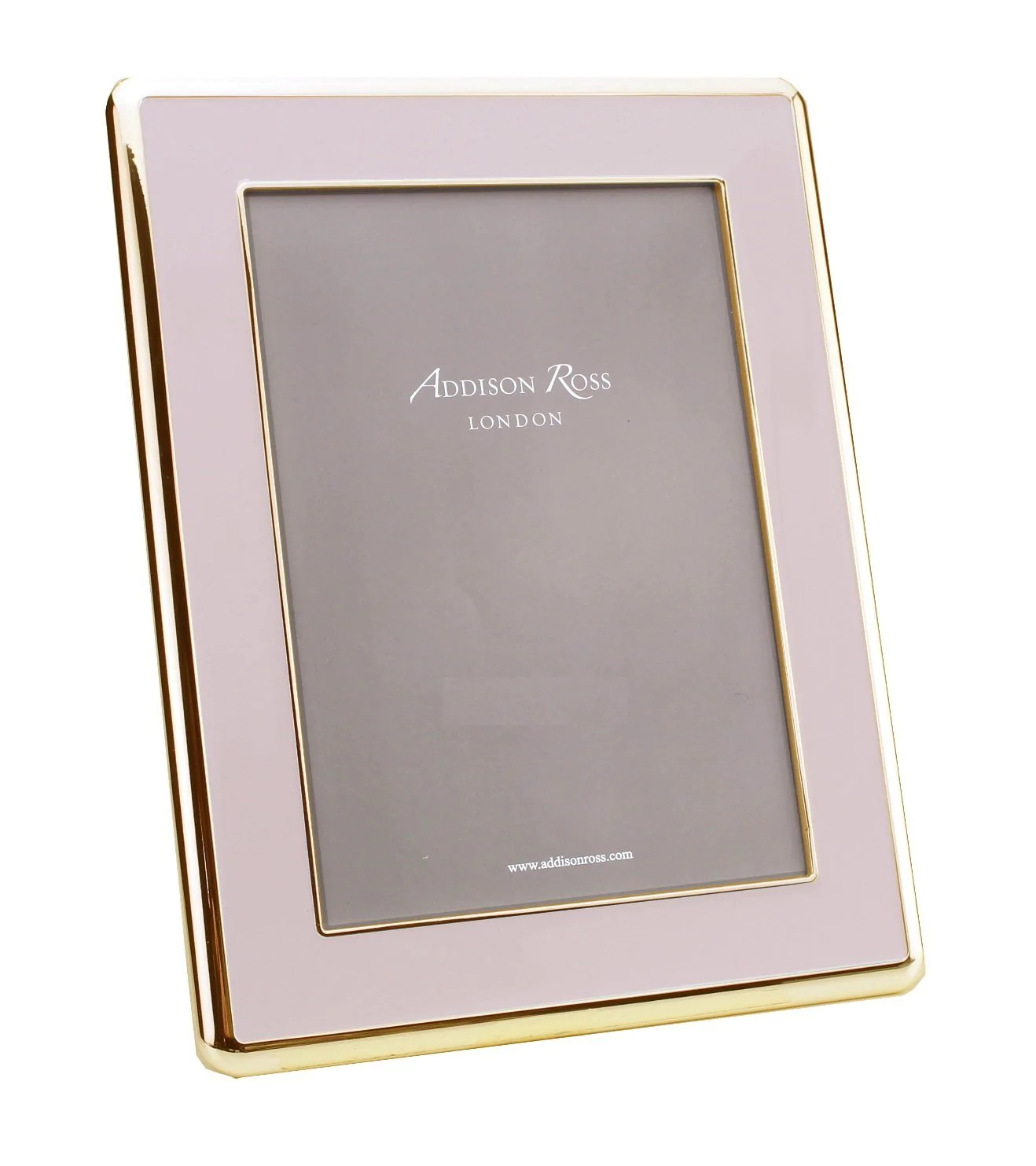 Addison Ross Pale Pink Enamel and Gold Frame
From £58
This exclusive and elegant enamel frame in pale pink enamel features a soft curved gold edge. The dove grey velvet back stand has elegant round silver turn buttons and comes beautifully tissue wrapped and gift boxed in our stunning branded packaging.
This frame suits all interiors, simple and elegant a perfect gift for any occasion.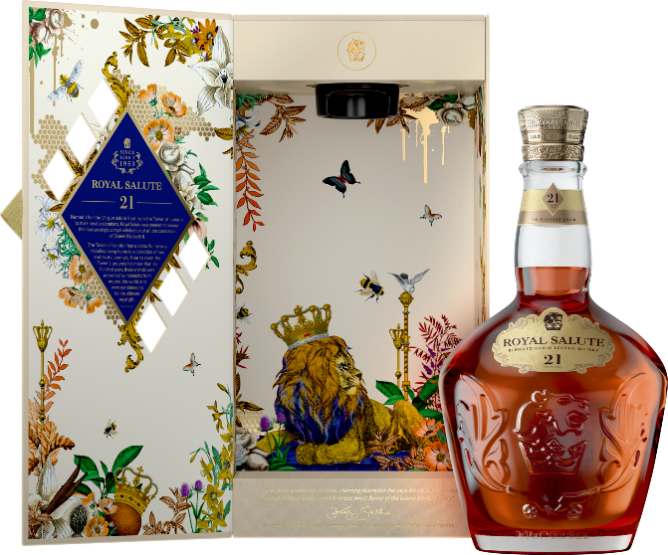 Royal Salute 21 Year Old Blended Grain
£157.12
An ideal gift for your loved ones this festive season, this expression draws inspiration from the brand's unique heritage and is crafted as the perfect accompaniment to celebratory moments of togetherness with friends and family. It is perfectly presented in a transparent glass flagon to let its golden hue shine through, and fits perfectly under the tree!
The liquid combines the finest hand-selected grain whiskies, sourced from some of the most renowned and scarcest distilleries across Scotland, and aged predominantly in American Oak casks, for a minimum of 21 years. The result is a perfectly balanced and delicately sweet Scotch, bursting with layers of blossom honey, soft peach and creamy toffee followed by a long and smooth finish.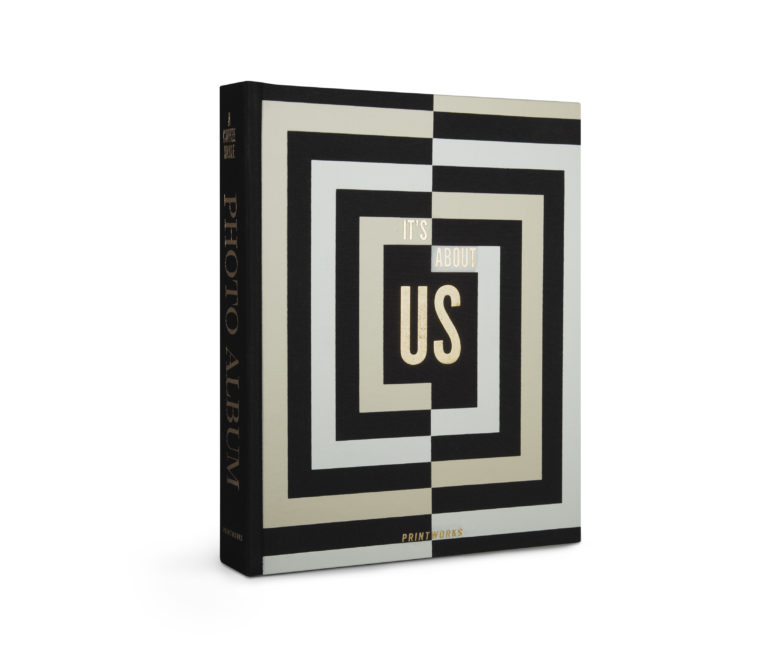 Printworks' Its About Us Photo Album
£50
Printworks next generation of photo albums reminds you even more of an art book than how a photo album used to look – with the difference that the content hidden inside will always be closer to your heart. This is one of the extra-large photo albums, covered in textiles both on the inside and the outside, and fits two 10×15 photographs on each page with enough space left to write something about.
It contains 30 pages of black high-quality photo paper and you easily attached your photos using stickers or photo corners.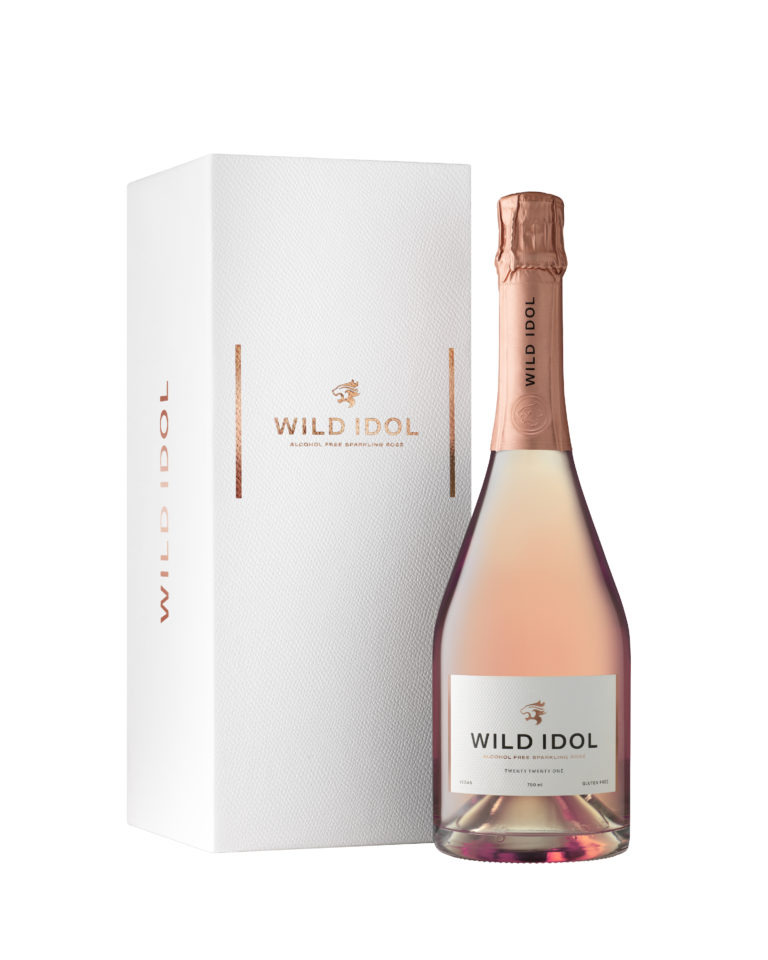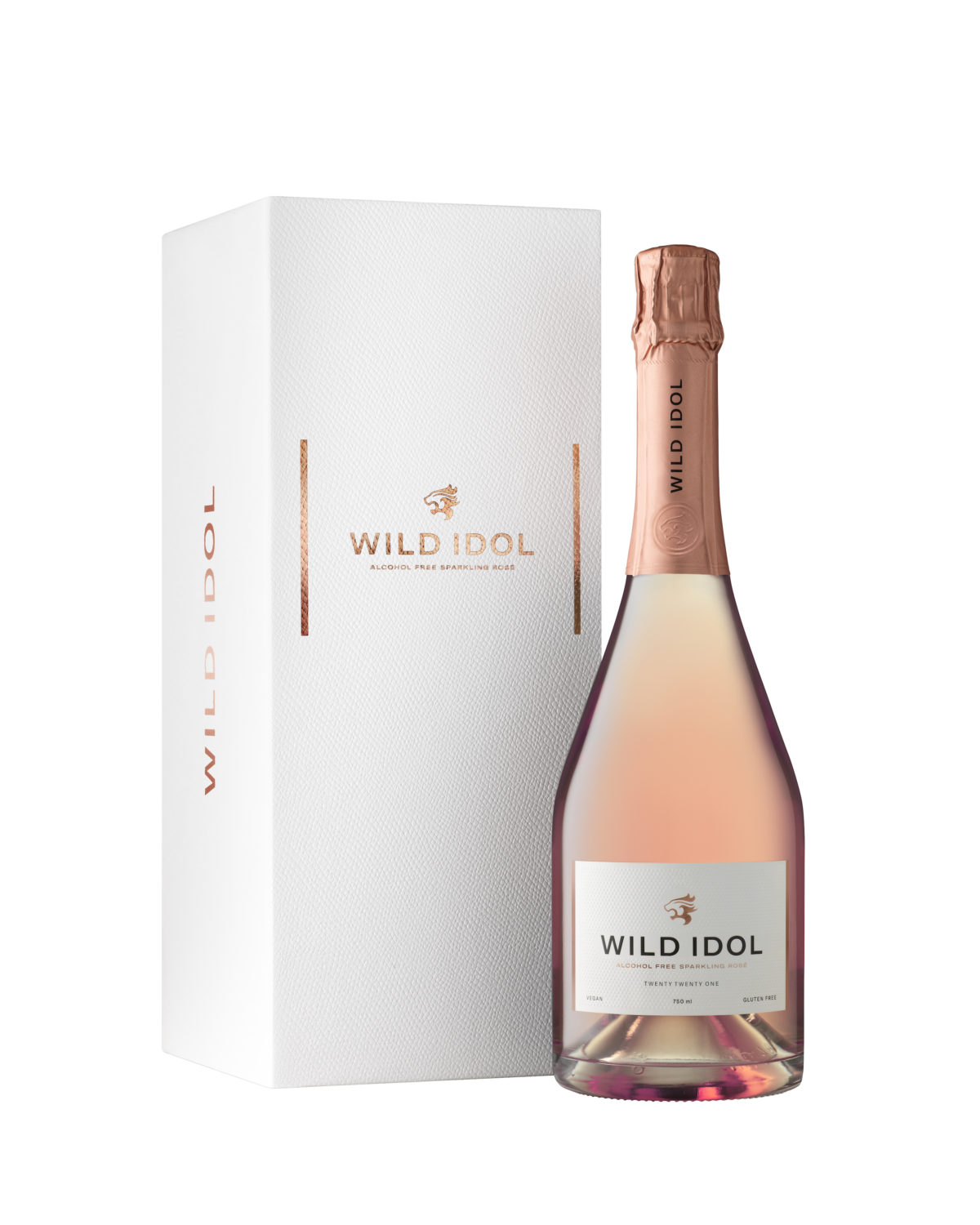 Wild Idol Rosé Luxury Gift Box
£29.75
The growing popularity of alcohol-free wines means there are now more sophisticated options than ever for those wishing to experience the delights of a rosé – and Wild Idol's sparkling rosé is among the best.
This lively, aromatic wine opens with notes of grapefruit, green apple and white flowers before revealing richer hints of warm hay, vanilla and toasted almonds for a lingering finish. With fewer calories than a glass of Champagne, it's a wonderful pairing for canapés, berry desserts and afternoon tea.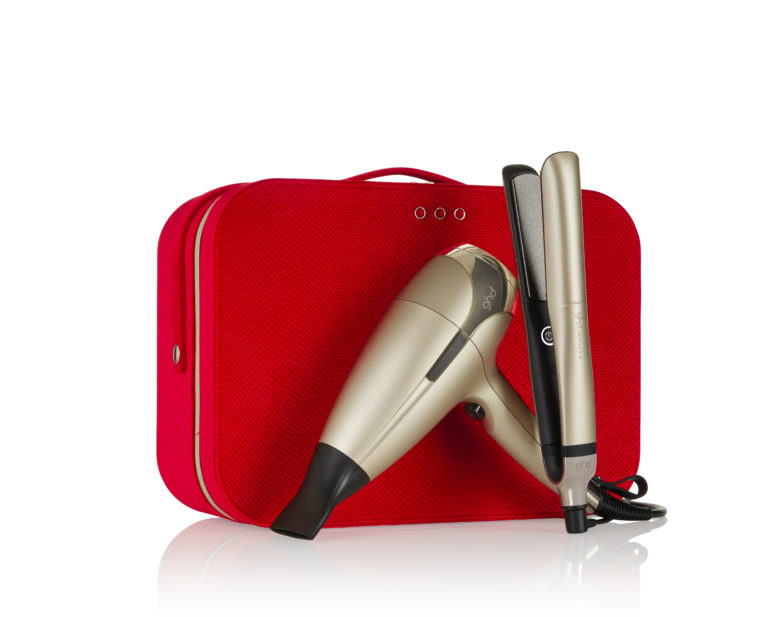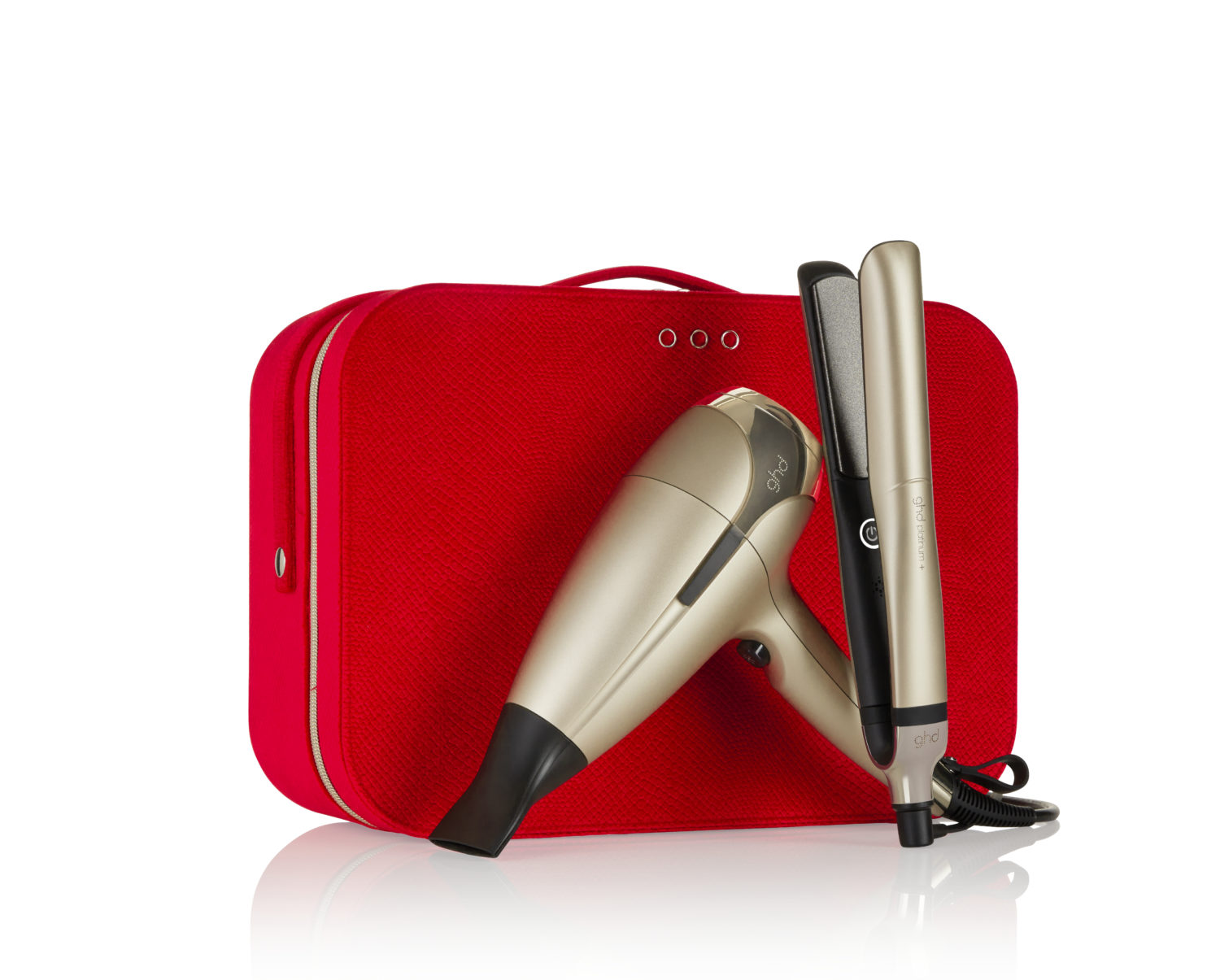 ghd Platinum and Helios Deluxe Gift Set
£419
Encased in a red velvet vanity case, ghd's duo of professional styling tools is the perfect gift to create glamourous styles this season. Achieve head-turning results with the ghd platinum+ SMART styler. Equipped with predictive ultra-zone™ technology that adapts to your styling speed and hair thickness to ensure the optimum 185ºC styling temperature is consistently maintained.
Suitable for all hair types and lengths, ghd's most advanced styler delivers ultimate results with 70% stronger hair, 2x more colour protection and 75% more shine. With a unique wishbone hinge, rounded barrel and precision-milled, high-gloss plates – the ghd platinum+ is more than just a straightener, designed to create bombshell curls, beachy waves and sleek straight styles with ease.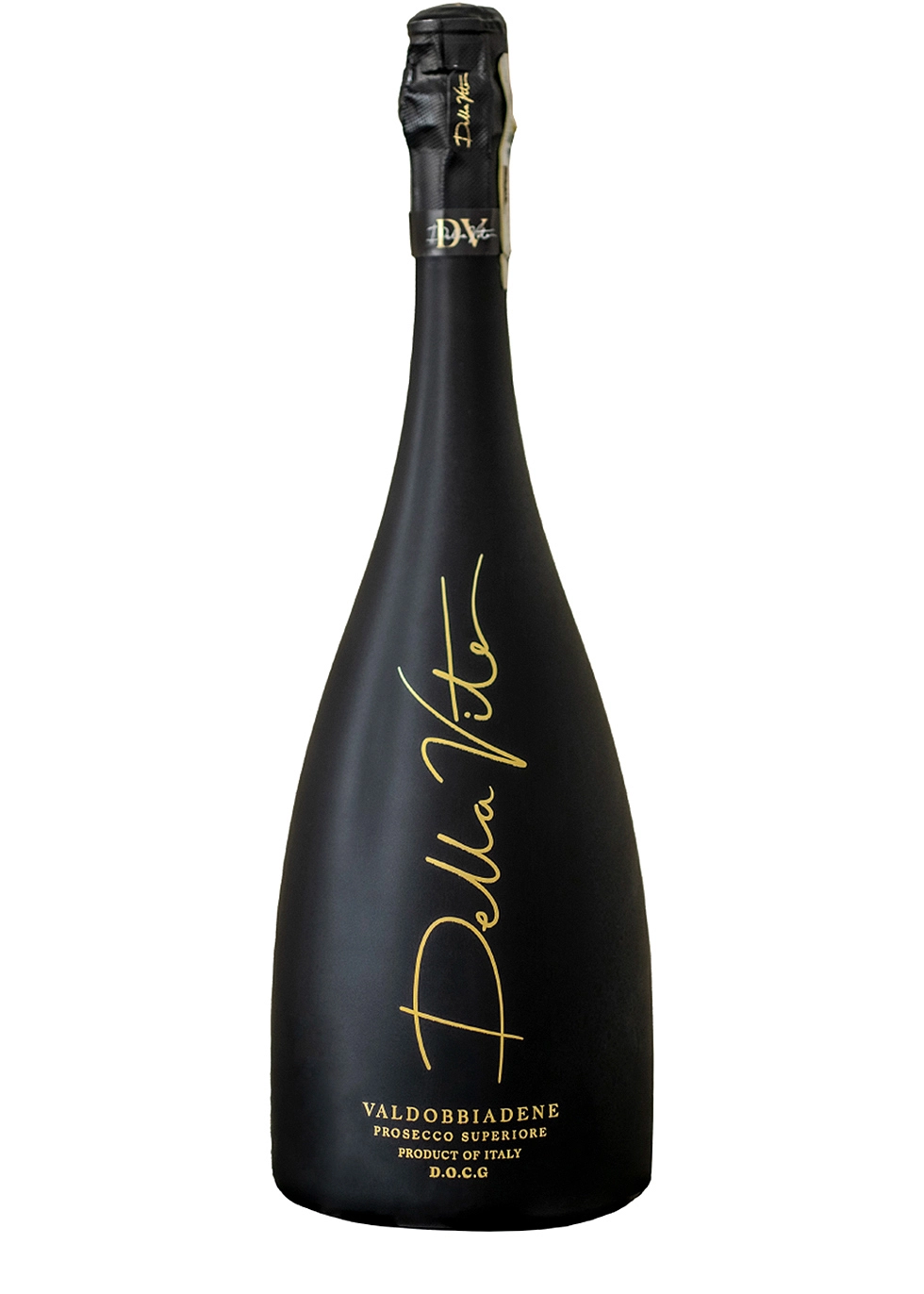 Della Vite Prosecco Superiore, D.O.C.G 1.5l
£61
This Christmas, get the party started the Della Vite way with a limited-edition magnum of its award-wining Superiore D.O.C.G. Founded by sisters, Chloe, Poppy and Cara Delevingne, Della Vite was created for free-spirited, spontaneous celebration.
With the same commitment to quality as champagne, minus the elitist cache, Della Vite challenges you to trade the traditional, and try something deliciously different this festive season.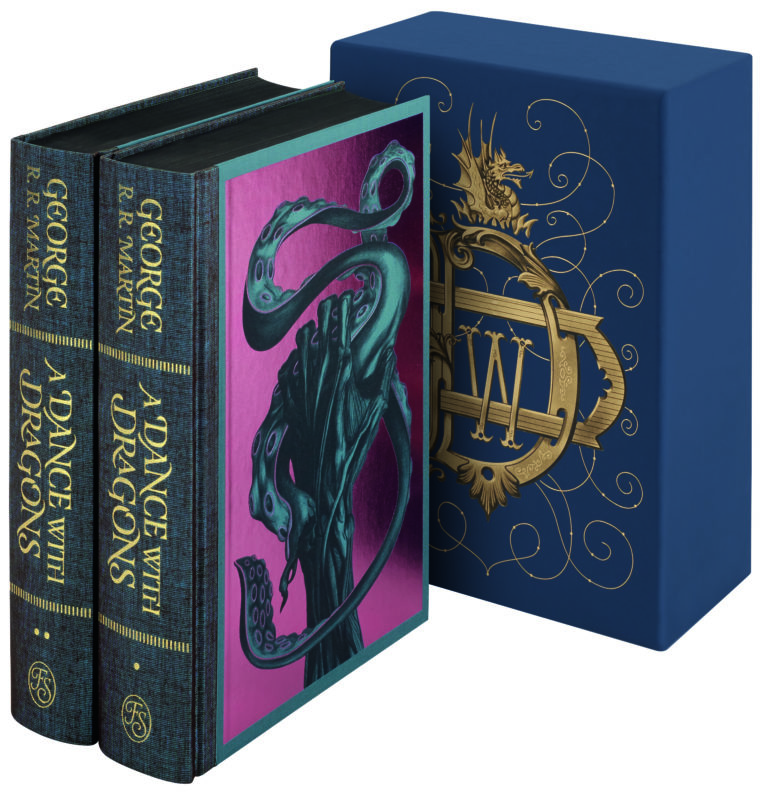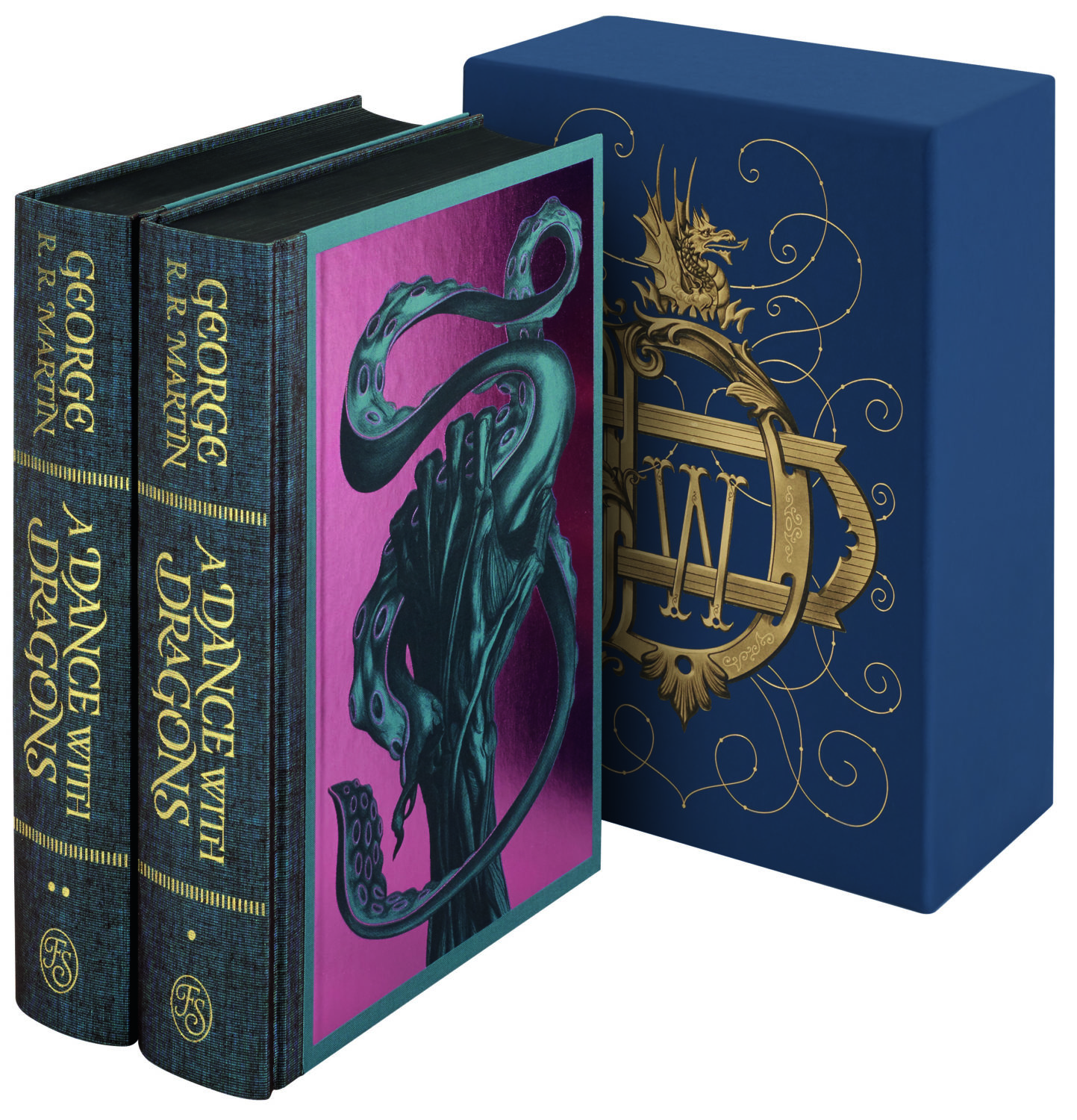 The Folio Society edition of George R. R. Martin's A Dance with Dragons
£160
The story that exploded into the world with A Game of Thrones continues in George R. R. Martin's A Dance with Dragons. New alliances and fresh conspiracies spawn as the fight for the Iron Throne continues. This special collector's edition of A Dance with Dragons features 16 full-colour illustrations by Jonathan Burton, as well as unique illustrated chapter headings, endpapers printed with emblems of the warring Houses, and a slipcase decorated with a golden monogram.
Two binding designs, also provided by Burton, capture the drama that runs through the heart of 'A Song of Ice and Fire' like the blood red sap of the Weirwood tree. To help keep track of the intricate plotlines, this edition comes complete with updated and expanded genealogies.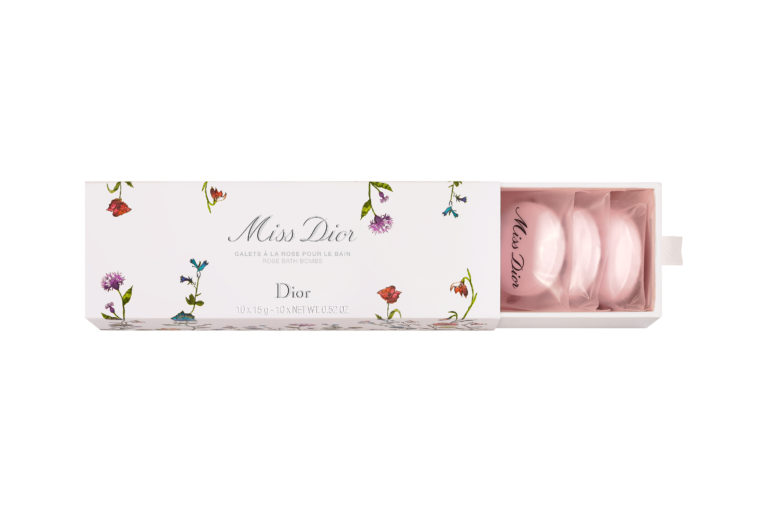 Miss Dior Bath Bombs – Millefiori Couture Edition
£57
Miss Dior has imagined a bath bomb in the shape of a macaron that dissolves upon contact with water, a ravishing effervescent bath bomb infused with rose oil and imbued with the natural Miss Dior chic. Your bath fizzes, enhancing this pampering, relaxing moment with a playful touch, elevated by the floral scent of Miss Dior.
An alternative to bath salts, Miss Dior rose bath bombs are true scented treats for the bath, carefully arranged in a case decorated with the Dior couture millefiori motif. Each set of Miss Dior Rose Bath Bombs contains 10 bath bombs, 15g each.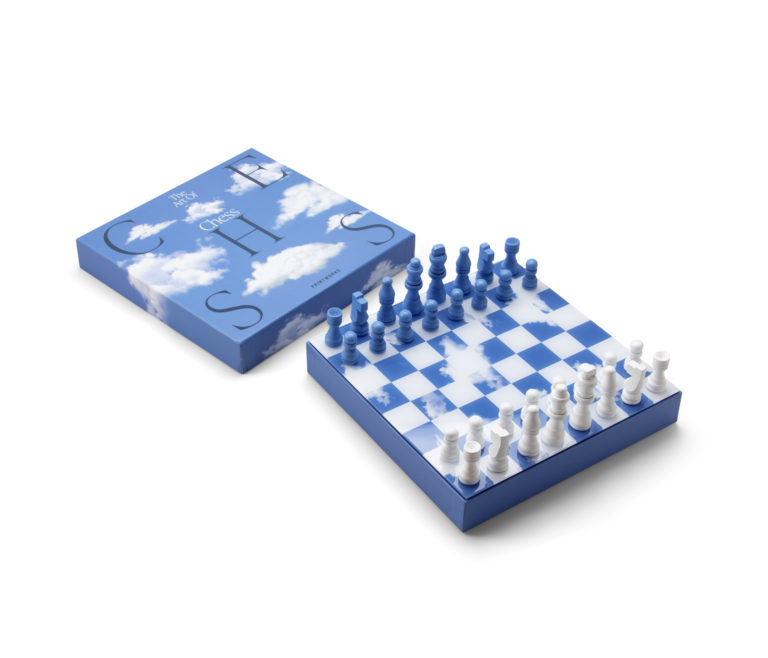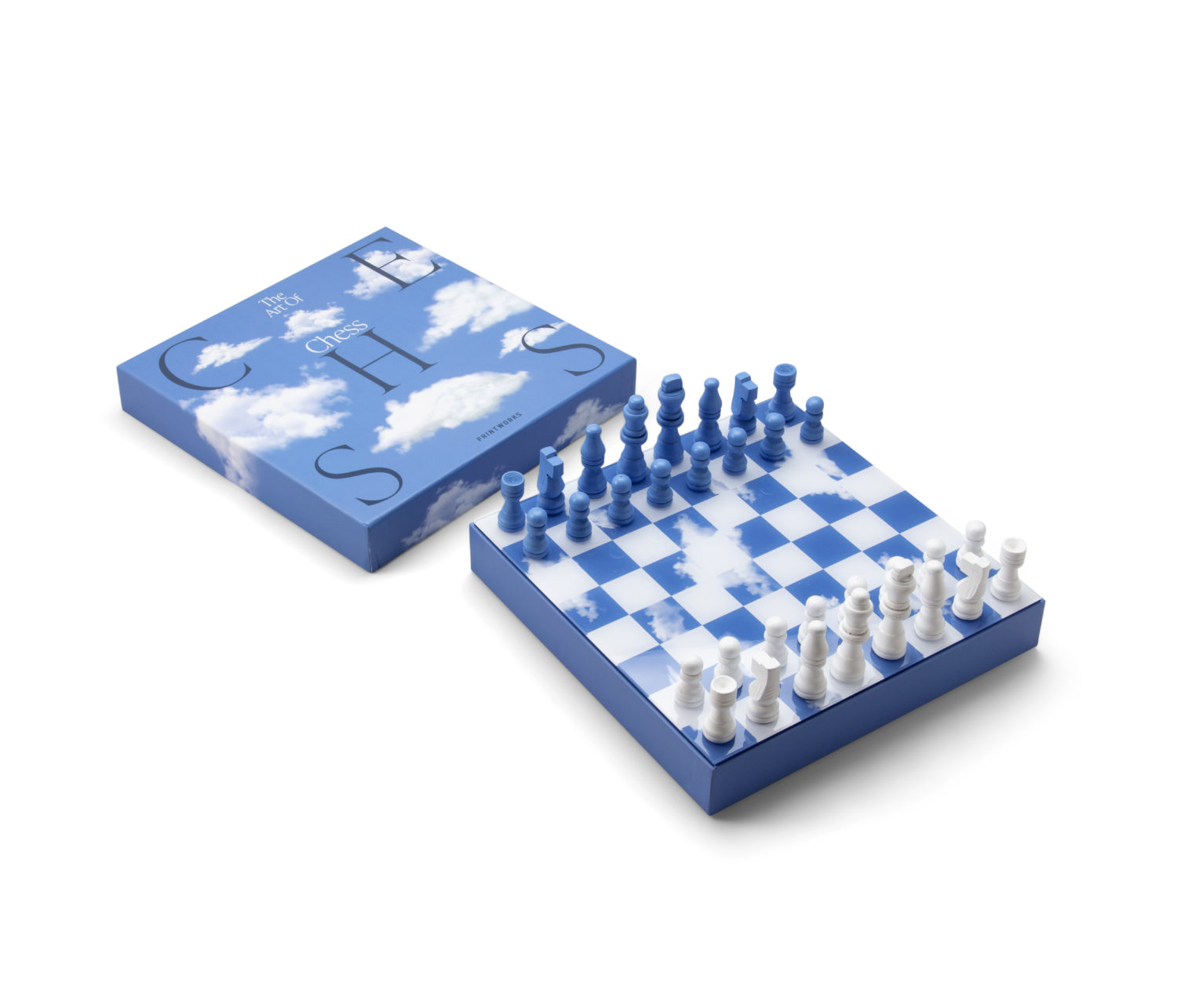 Printworks Art of Chess Clouds Set
£69.95
A beautiful special edition of Printworks Classic Chess in a spectacular cloud design. The pieces and board are made of wood and a thin layer of acrylic is mounted on the board's surface giving the pieces an effective reflection. The box is made of high quality art paper with a printed cloud formation and a foil stamp in navy and white.
This game is part of Printworks concept "Coffee Table Games" and will be a decorative piece wherever you chose to place it.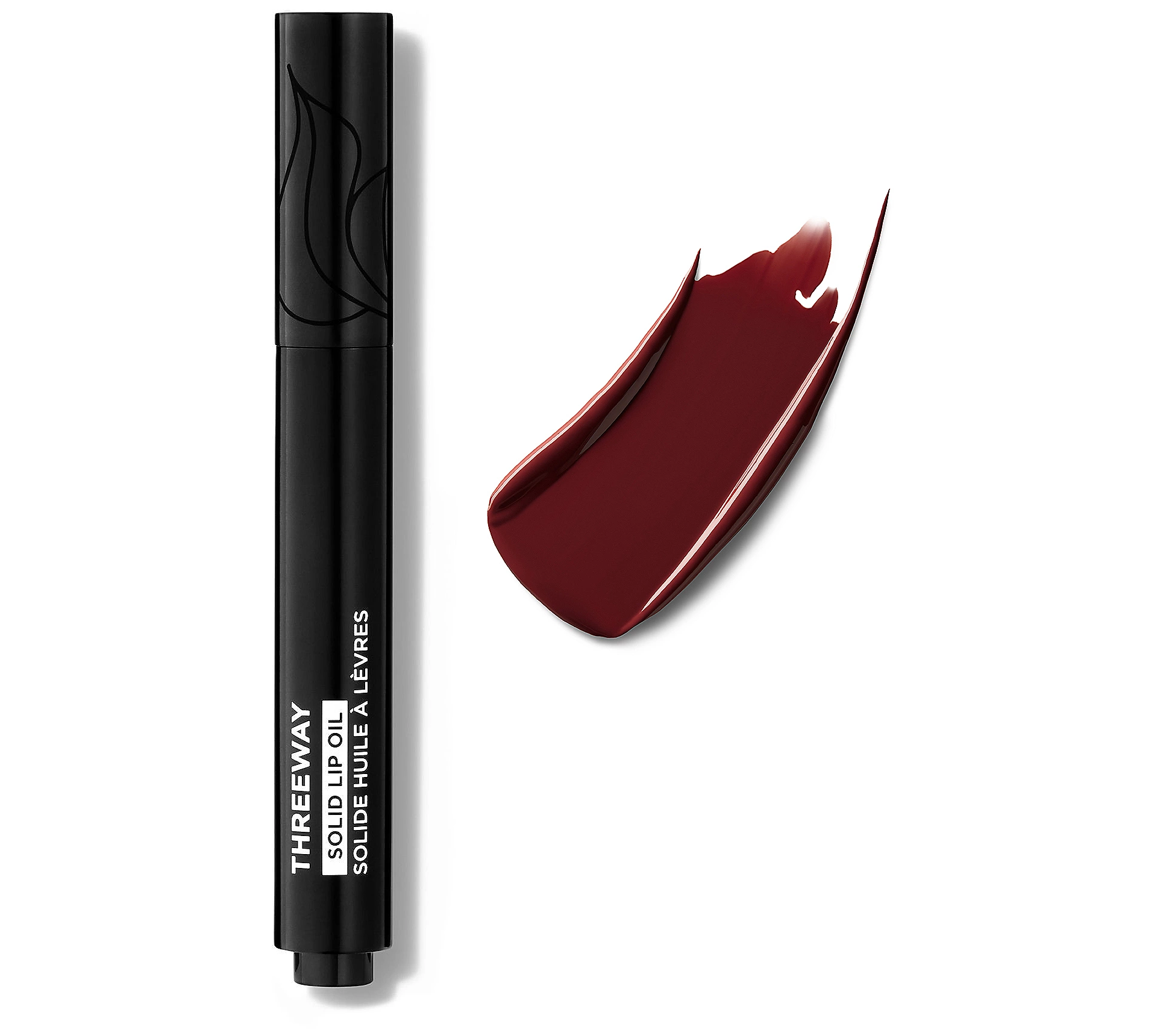 Deck of Scarlett Three-way Solid Lip Oil
£25
This multitasking 3-in-1 wonder combines the nourishing hydration of an oil, the payoff of a lipstick, and the all-out shine of a gloss into one nutrient-rich formula. It also comes in 25 stunning shades.
Deeply hydrating & nourishing formula packed with hyaluronic acid and a blend of nourishing oils cares for lips like a treatment – leaving them nurtured, smooth, and supple. Transformative texture starts as a solid and melts into a luxurious, plush oil upon contact.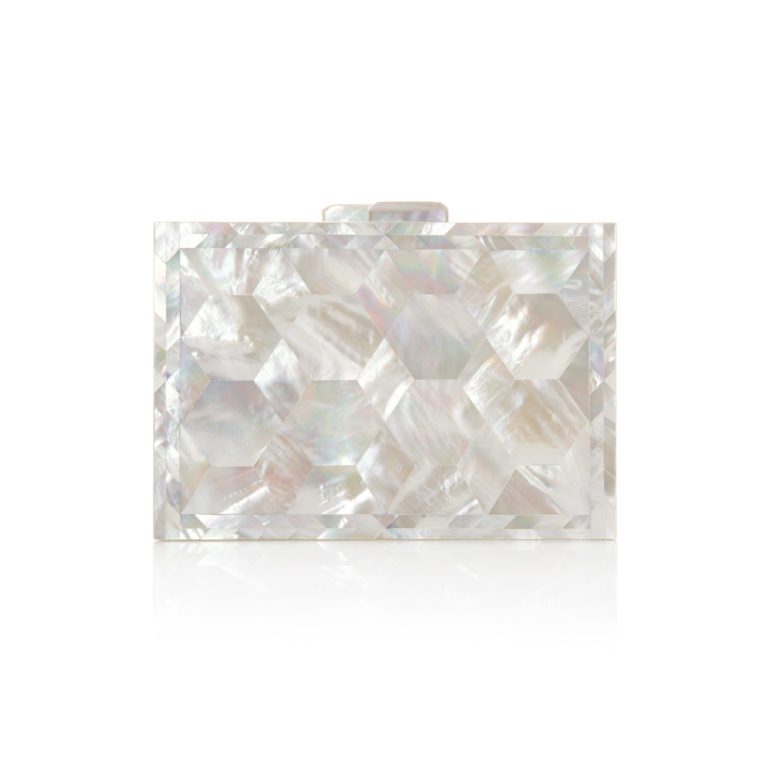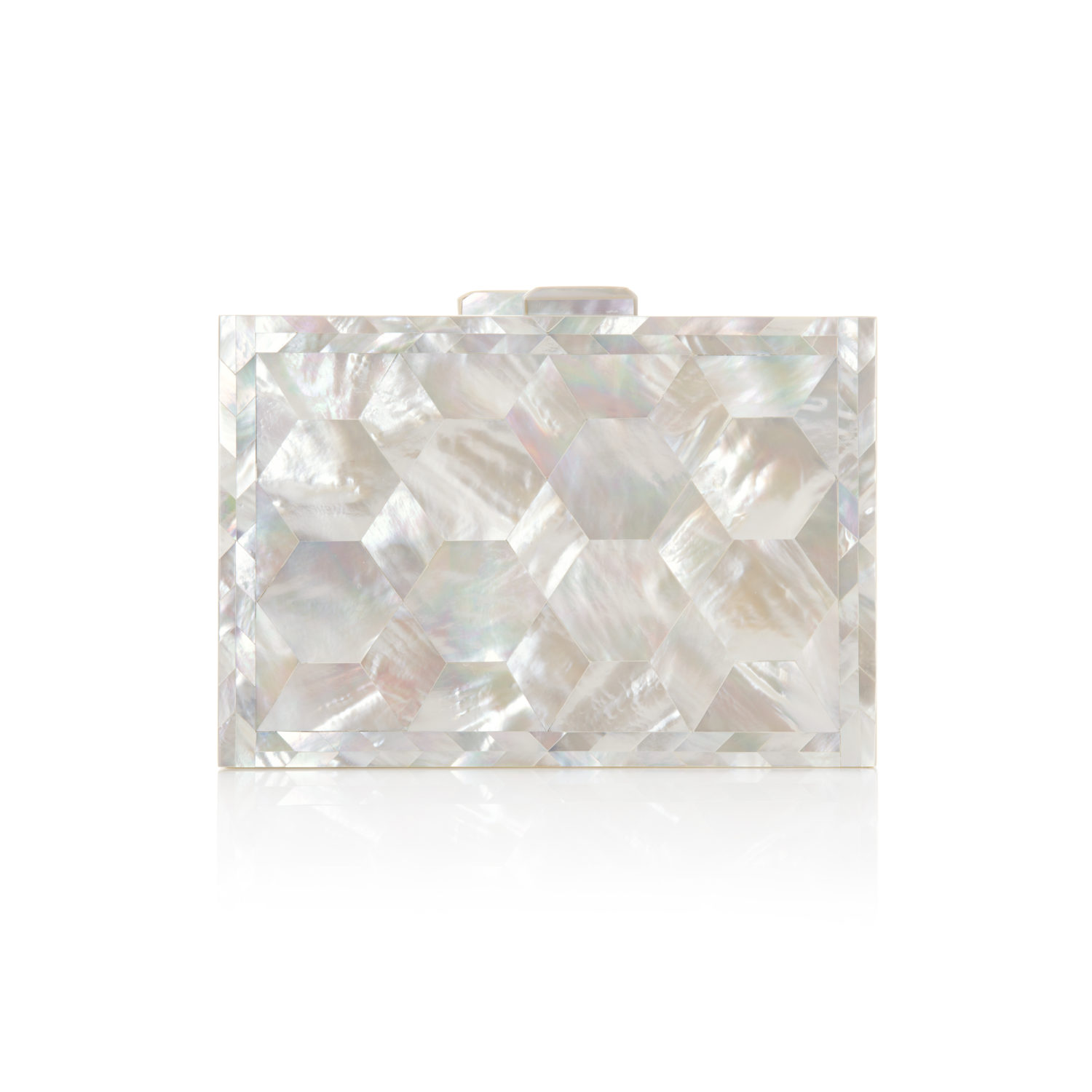 Freya Rose Athena Mother of Pearl Clutch
£995
Athena is an iridescent ivory Mother of Pearl Shell clutch. Using only the finest and most beautiful materials each Freya Rose bag is carefully hand inlaid using a combination of distinctive shells.
Sculpted into contemporary silhouettes and lined in opulent black velvet. Worn to elevate any special occasion look, Carry yours by the slim champagne chain strap or hold as a clutch.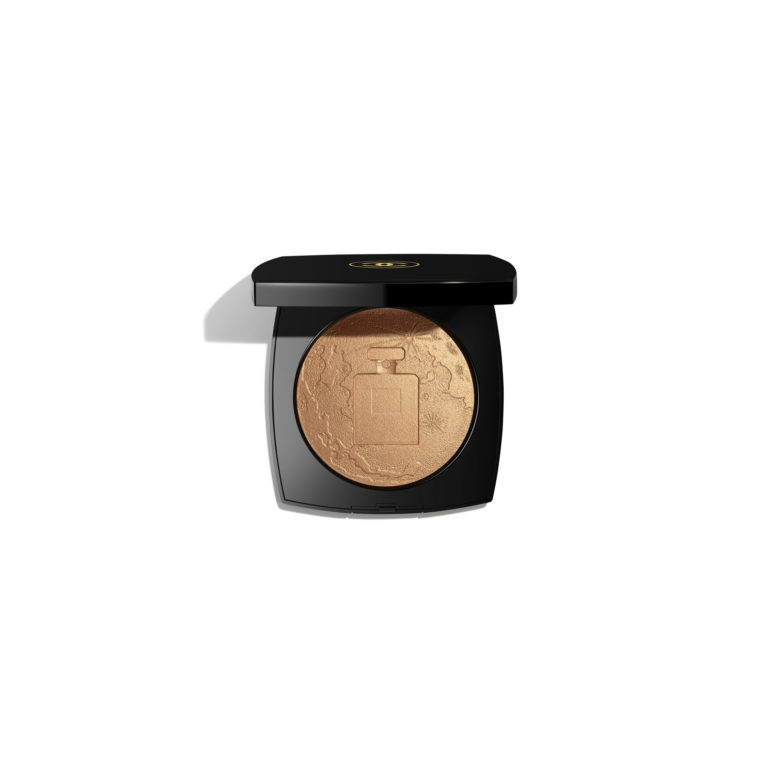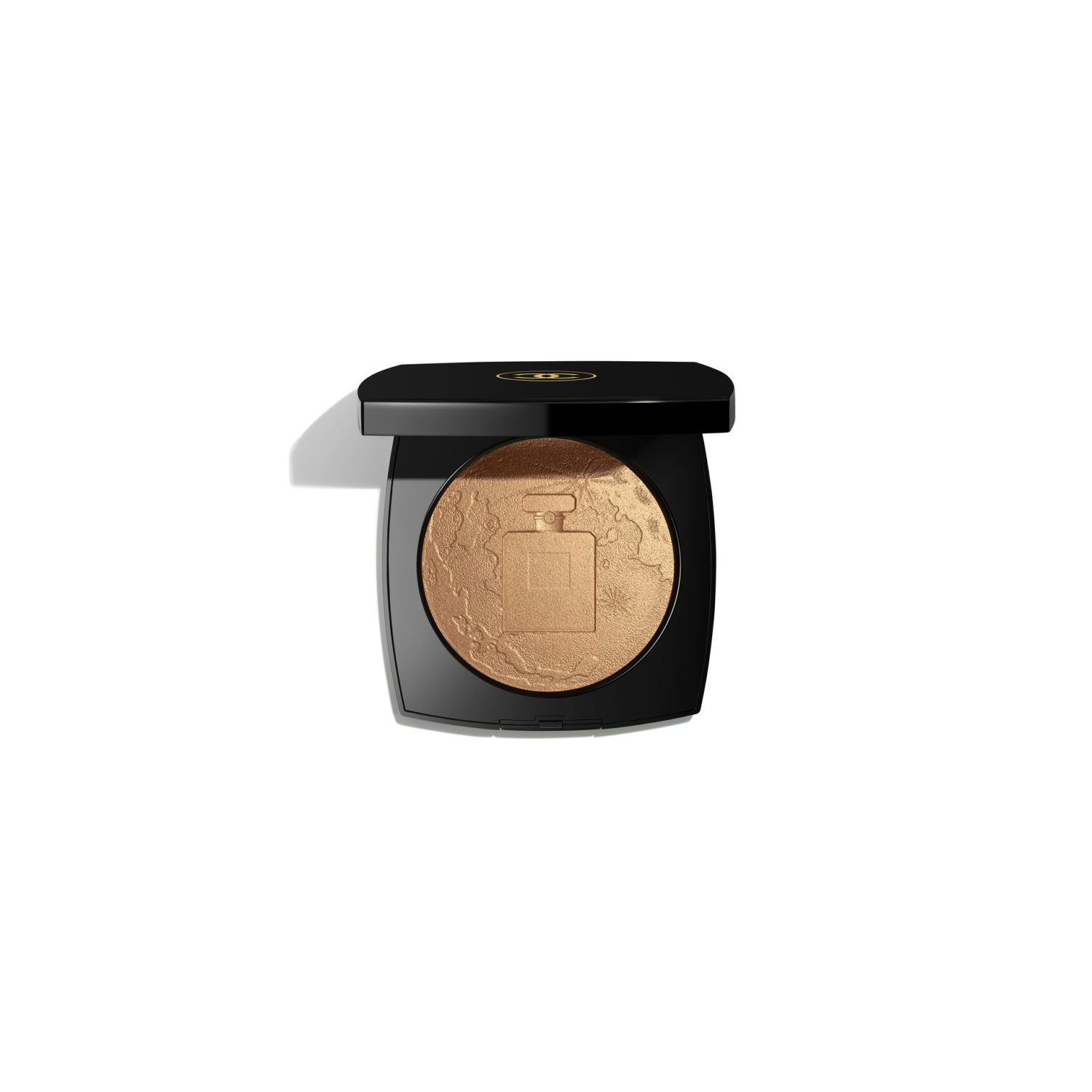 CHANEL Éclat Lunaire Illuminating Face Powder
£68
For its new Holiday 2022 Collection, the CHANEL Makeup Creation Studio pays tribute to a magnetic force, the iconic figure in the latest N°5 fragrance campaign: the Moon.
An endless source of reverie and mystery, it guides both rebirth and metamorphosis. In shadow and in light, in simplicity and in opulence, in shades of amber, red and gold, the Moon and the legend become intertwined in a modern-day fairytale. This holiday season, ask for the moon with CHANEL.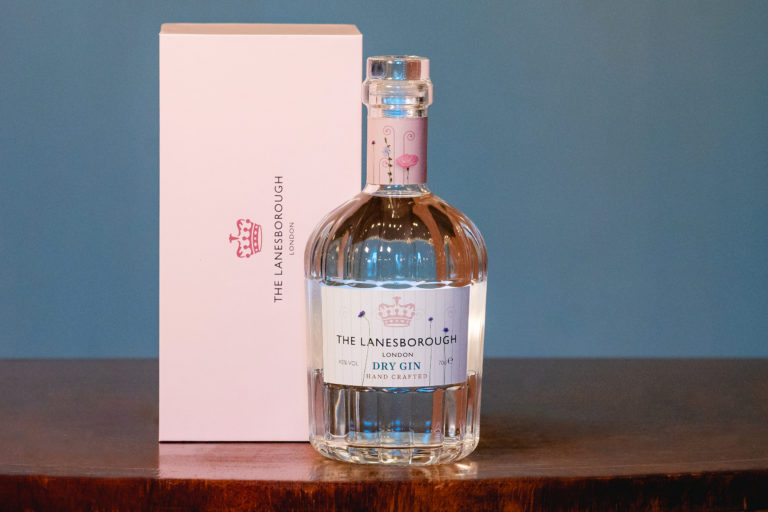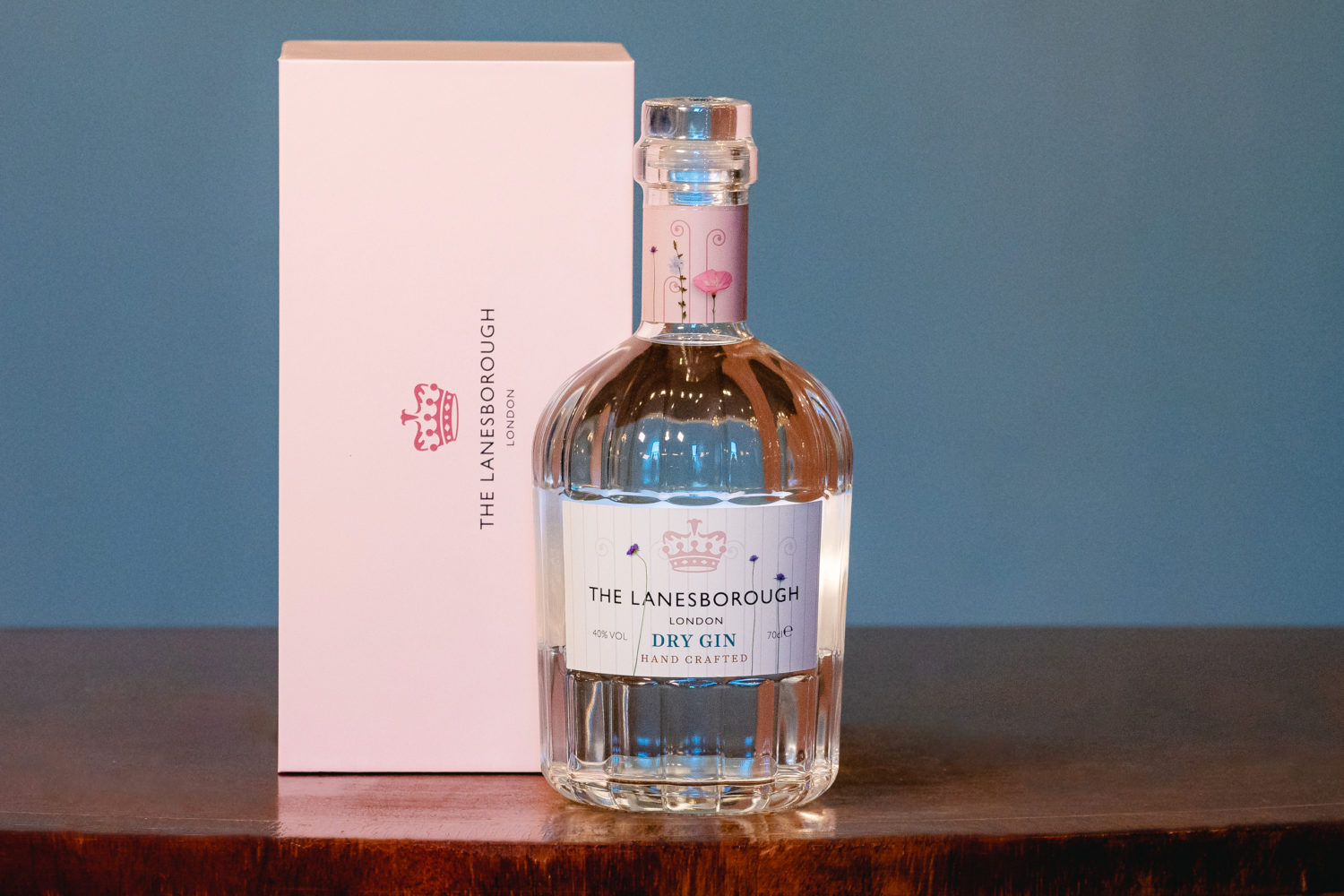 The Lanesborough London Dry Gin
£80 70cl or £40 20cl
Available to purchase on site at the hotel or online via oetkercollection.com
This Christmas, the legendary address is launching its very own 'The Lanesborough London Dry Gin' in partnership with Hawkridge Distillers. The delightfully smooth beverage is infused with a mix of natural botanicals and inspired by flora from the surrounding landscape: the Royal Gardens of Hyde Park, St James's Park, and Green Park adjacent to the hotel. The alcohol is to be perfectly paired with one's tonic of choice, a slice of preferred citrus, a sprig of rosemary, and plenty of ice.
The skilled mixologists at the hotel's The Library Bar are also spicing up classics such as The Lanesborough Spritz – a lighter, all-day variation of the classic Negroni, using The Lanesborough Gin, Campari bitters, sweet vermouth, a dash of orange bitters, topped with London Essence Peach & Jasmine Soda and finished off with edible flowers and a sprig of rosemary. Another familiar favourite that has been reimagined is Lanesborough Gin Fizz – a light and refreshing garden party cocktail featuring The Lanesborough Gin, a dash of elderflower cordial, a squeeze of fresh lemon; shaken, poured over ice, and served with rose petals, lemon slices, and a Christmassy sprig of rosemary.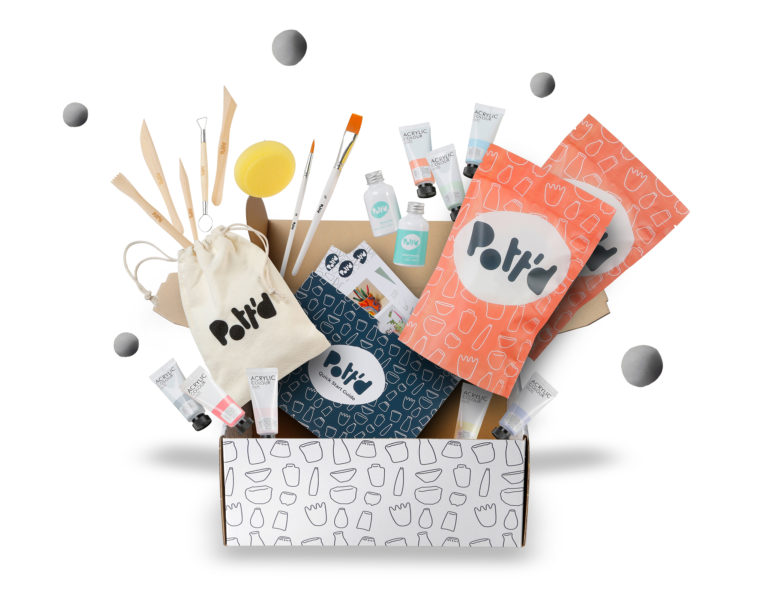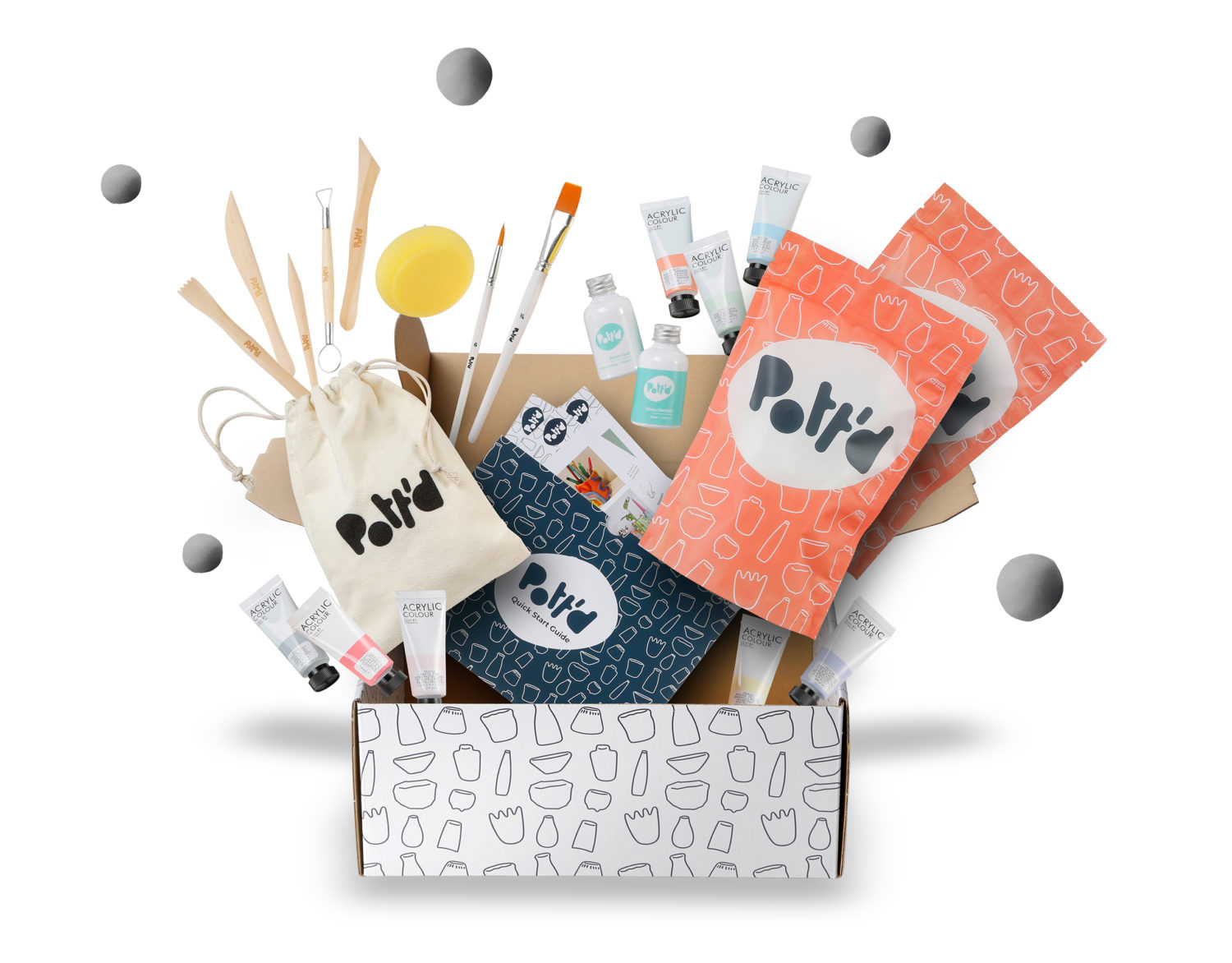 Pott'd™ Home Air-Dry Clay Pottery Kit
£42
Creating with clay and getting your hands dirty is a sensory experience that relaxes your mind and allows you to disconnect from the world for a moment and connect with your inner child artist. Each Kit includes everything you need to get creating straight away: 2 x Bags of eco-friendly, premium Pott'd air-dry clay (1kg each). The clay is soft, supple and air dries naturally without cracking in 24-48 hours. No need to fire in a kiln. Your pottery kit includes enough clay for 8-10 average sized creations, or 2-4 large ones.
There is also 5 x Wooden pottery tools for sculpting, carving, shaping, and cutting. And a potter's sponge for smoothing—all packed in a reusable fabric tool bag. 8 x Premium acrylic Pott'd Paints and 2x bristle paint brushes—one large for coverage and one fine for detailing. 1 x Base Coat and Gloss Varnish for that professional finish! 1 x Pott'd Quick-Start Guide with multiple step by step instructions and inspiration to create a variety of pottery pieces.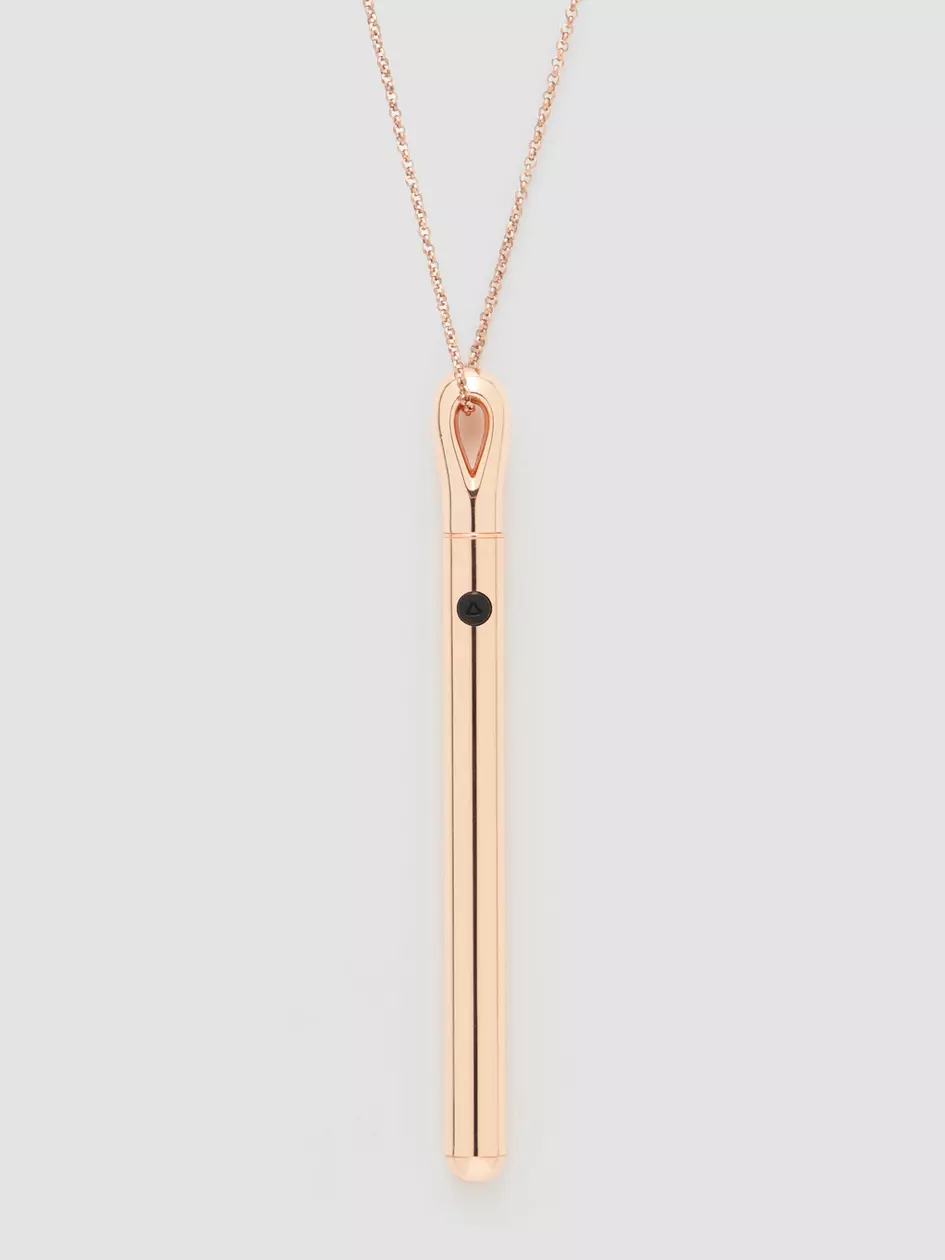 Lovehoney Dare Discreet Necklace Vibrator
£69.99
For fashion that's the perfect complement to your passion, look no further than this gorgeous rose gold-coloured necklace. Housing a teeny vibrator teeming with mighty vibes, it's a statement piece that means your own power to please is always at hand.
As decadent as it is discreet, the Dare necklace measures just 4.5 inches in length, dangling from a 27-inch chain to beautifully decorate your neck. No one will think twice thanks to its gorgeous rose gold sheen, which means its 3 speeds and 2 patterns can remain your little secret.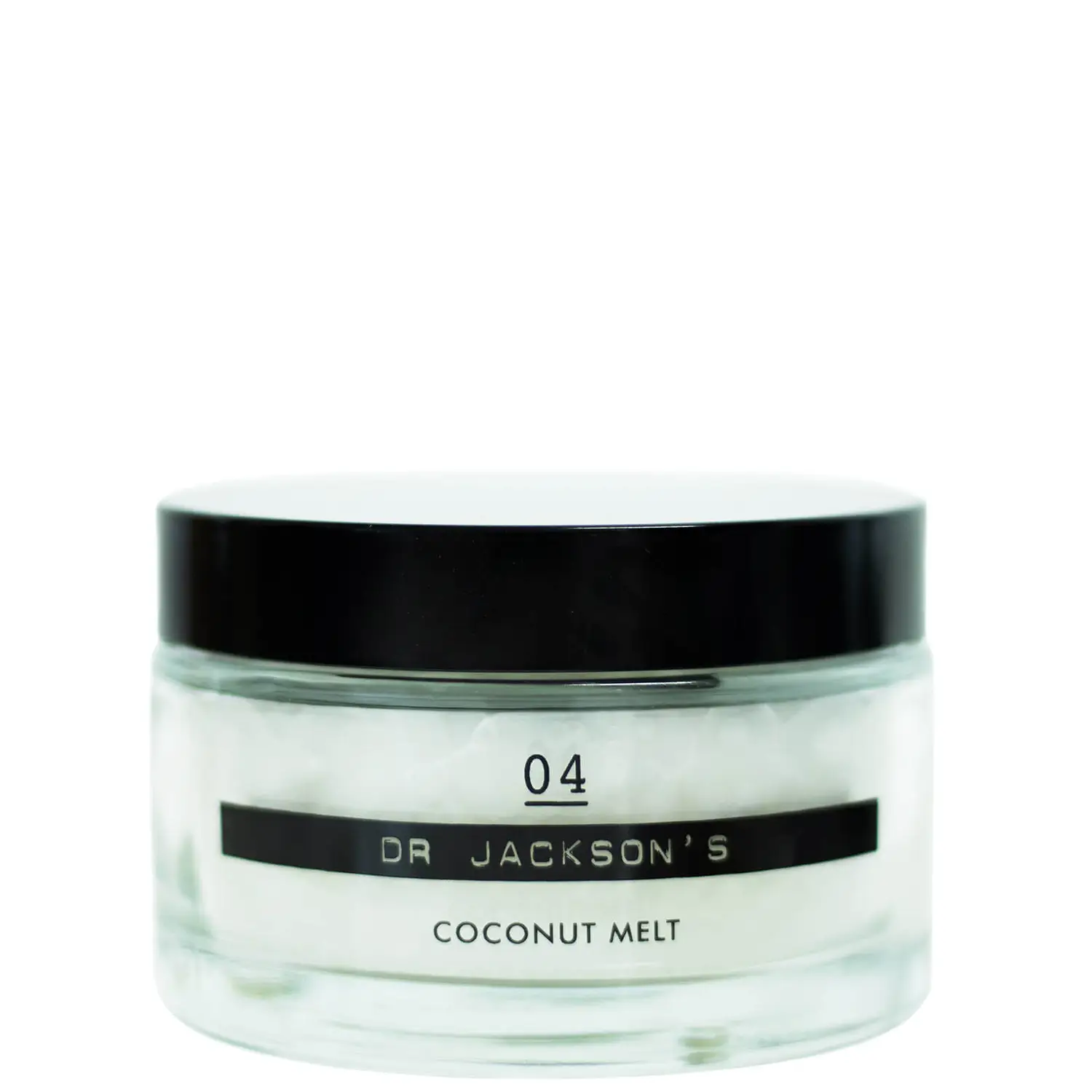 Dr Jackson's Coconut Melt
£50
Treat skin and hair to Dr. Jackson's Natural Products 04 Coconut Melt. Made from 100% organic coconut oil, the multi-tasking balm boasts moisturising, softening and illuminating properties.
The formula melts effortlessly on application, working to smooth and soften. Rich in lauric acid, it helps to improve the appearance of blemishes, scars, fine lines and skin elasticity as well as enhancing hair's resilience. Use on the face, lips, body and hair to promote healthy-looking radiance.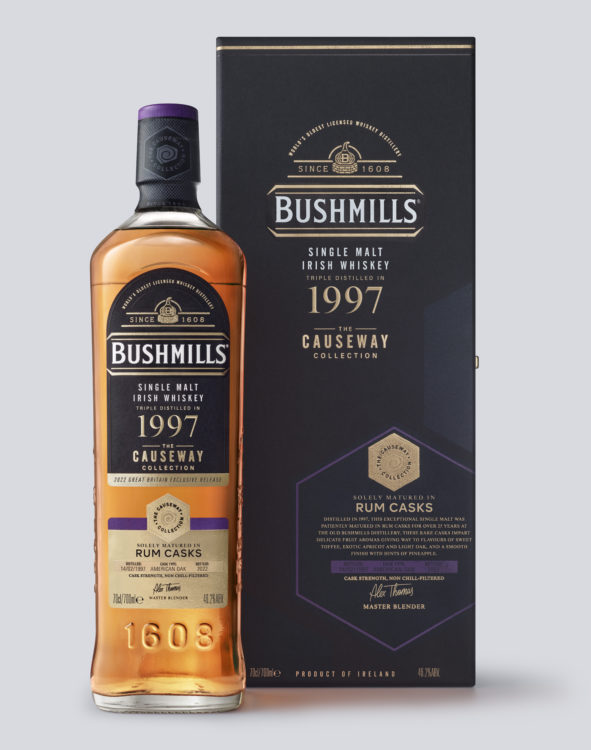 Bushmills Single Malt Irish Whiskey – The Causeway Collection 1997 Rum Cask
£399
Another outstanding expression from Bushmills' Causeway Collection. This rare single malt was distilled in February 1997 and matured exclusively in first fill American oak rum casks for 25 years. The result is a fresh, smooth, and fruity dram.
On the nose, accents of cherries, watermelon, and honey-baked figs arise with hints of cracked black pepper. The taste palate brings notes of ripe mango, lightly toasted oak, and thick toffee. The finish is warm and creamy with notes of pineapple appearing at the close.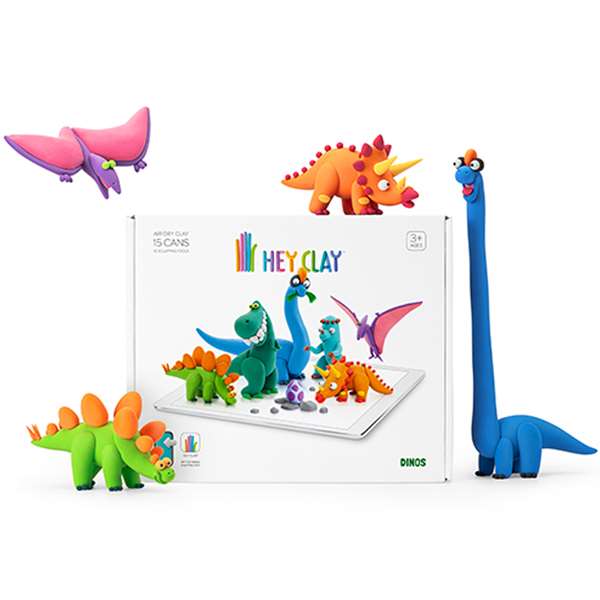 Hey Clay
£14.99
Young sculptors are spoilt for choice with these two award-winning playset options! The 15 cans of quality clay included in this vibrant set are soft, lightweight, non-sticky, nontoxic, and stain-free – Perfect for young artists taking their first step into the magical world of clay creativity. The fun starts once you download the free app and gain full access using the promo code included in the box.
Then, follow along with the interactive 3D step-by-step instructions to masterfully mould it, one simple shape at a time. As kids create, they learn useful techniques – rolling perfect spheres, cylinders, facial features, textures, and more – until finally, once the last mould is built, they can't wait to try inventing their own creatures and characters!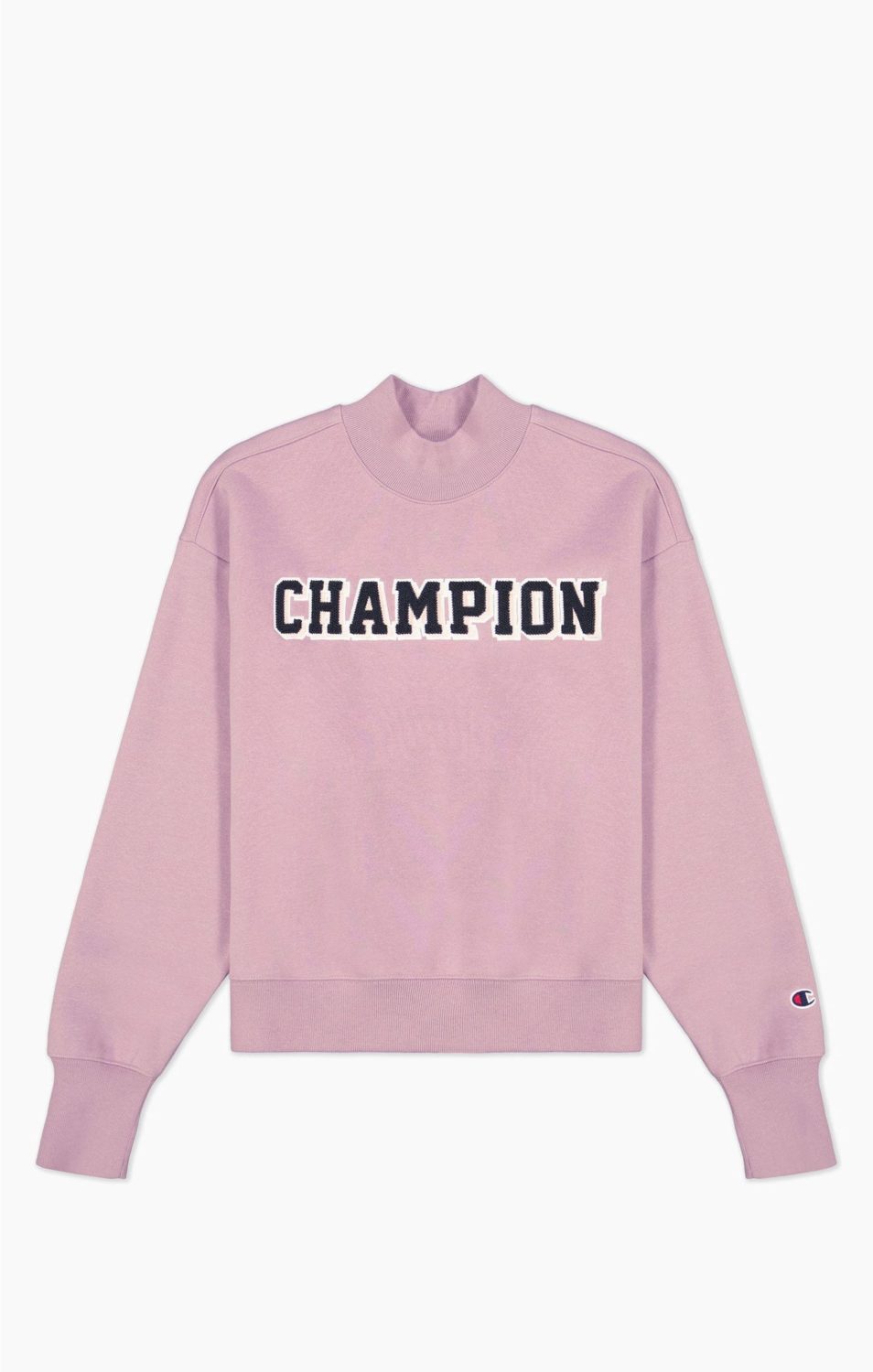 Champion – Bookstore High Neck Fleece Hoodie
£60
Meet the colder days in sizzling style with this women's sweatshirt, featuring ribbed cuffs and neck for a secure, cosy feel.
It is topped off with our Bookstore logo on the chest and available in black, cream and purple sage.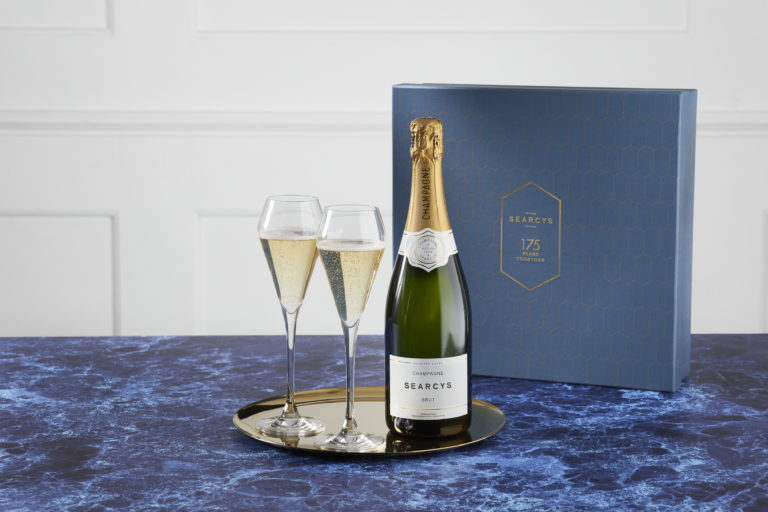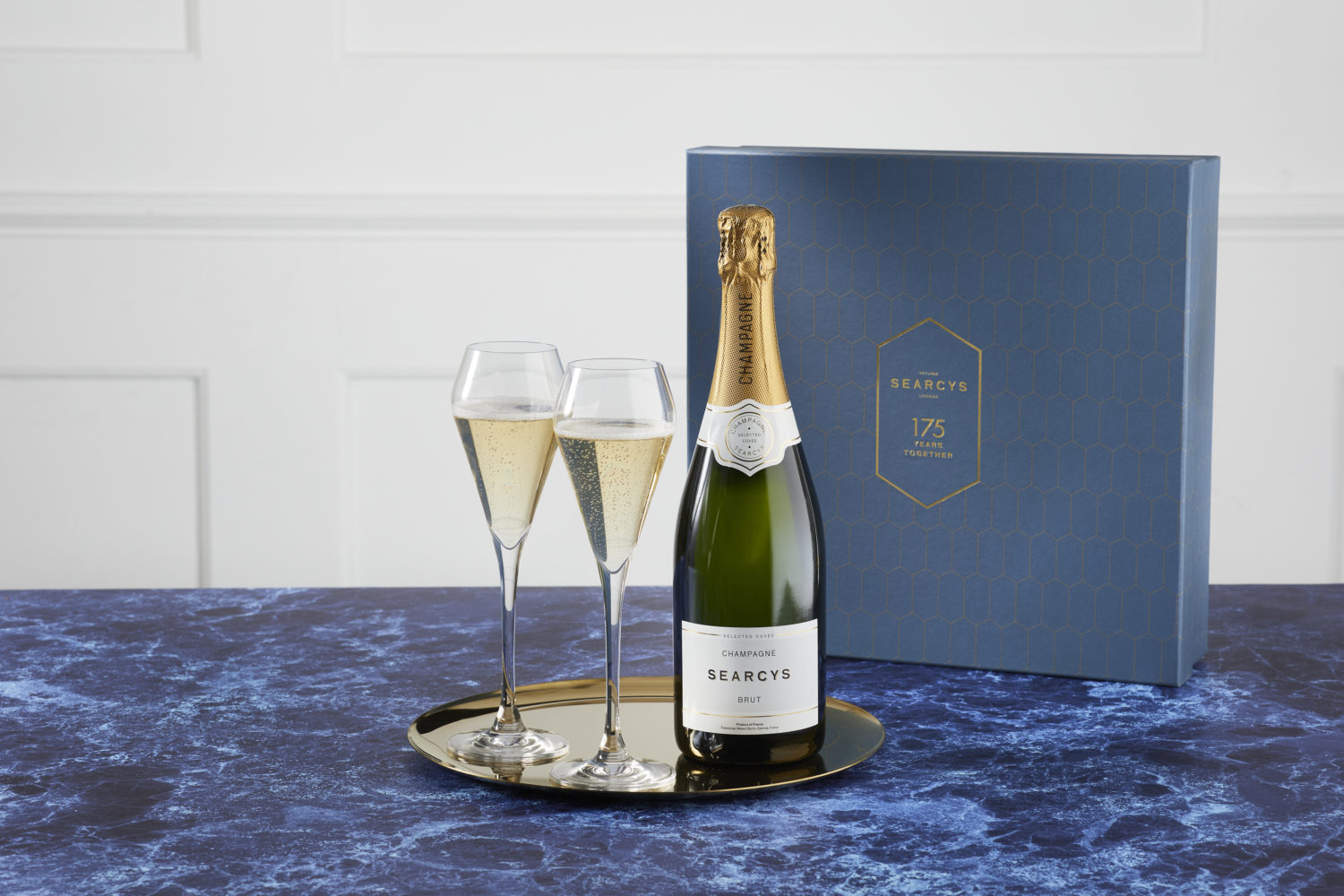 Searcys Selected Cuvée Brut Champagne and Flute Gift Set
£69
Choose between Searcys Selected Cuvée, Brut, or Rosé Champagne for your Searcys Champagne Gift Set. Since they've become household names at Searcys' Champagne Bars, you can now toast with a set of the famous glass flutes, gently rounded for the best flavour and bubbles.
Searcys Selected Cuvées were crafted by Champagne experts and chef de caves to guarantee that every sip is crisp and smooth. The Brut is a beautiful and delicious pour, with scents of peach, plum and citrus overtones. While strawberry, raspberry, and redcurrant flavours are prominent in the Rosé, the latter is a blend of red fruit flavours. It is soft and creamy, with a lengthy and sophisticated finish.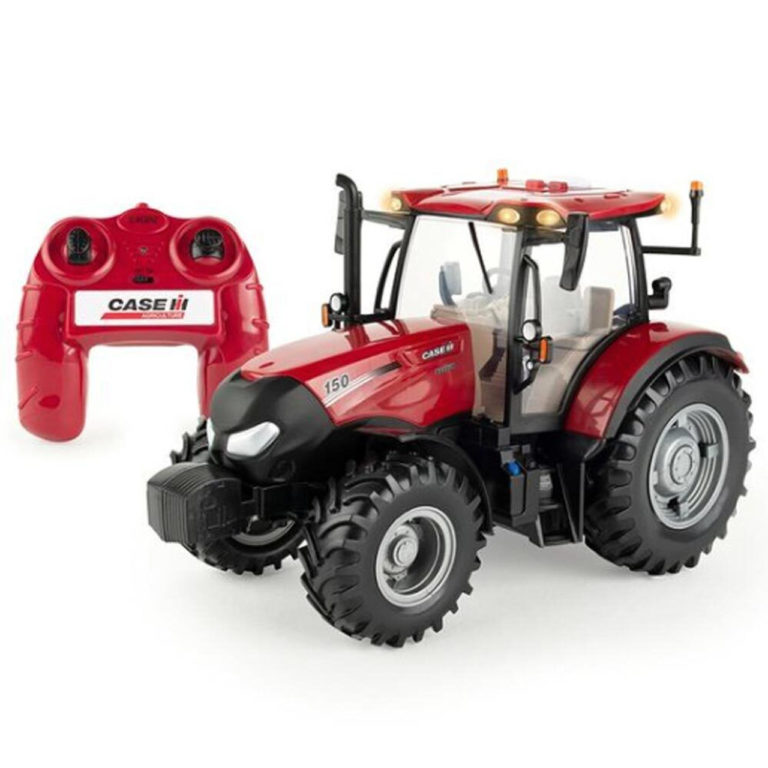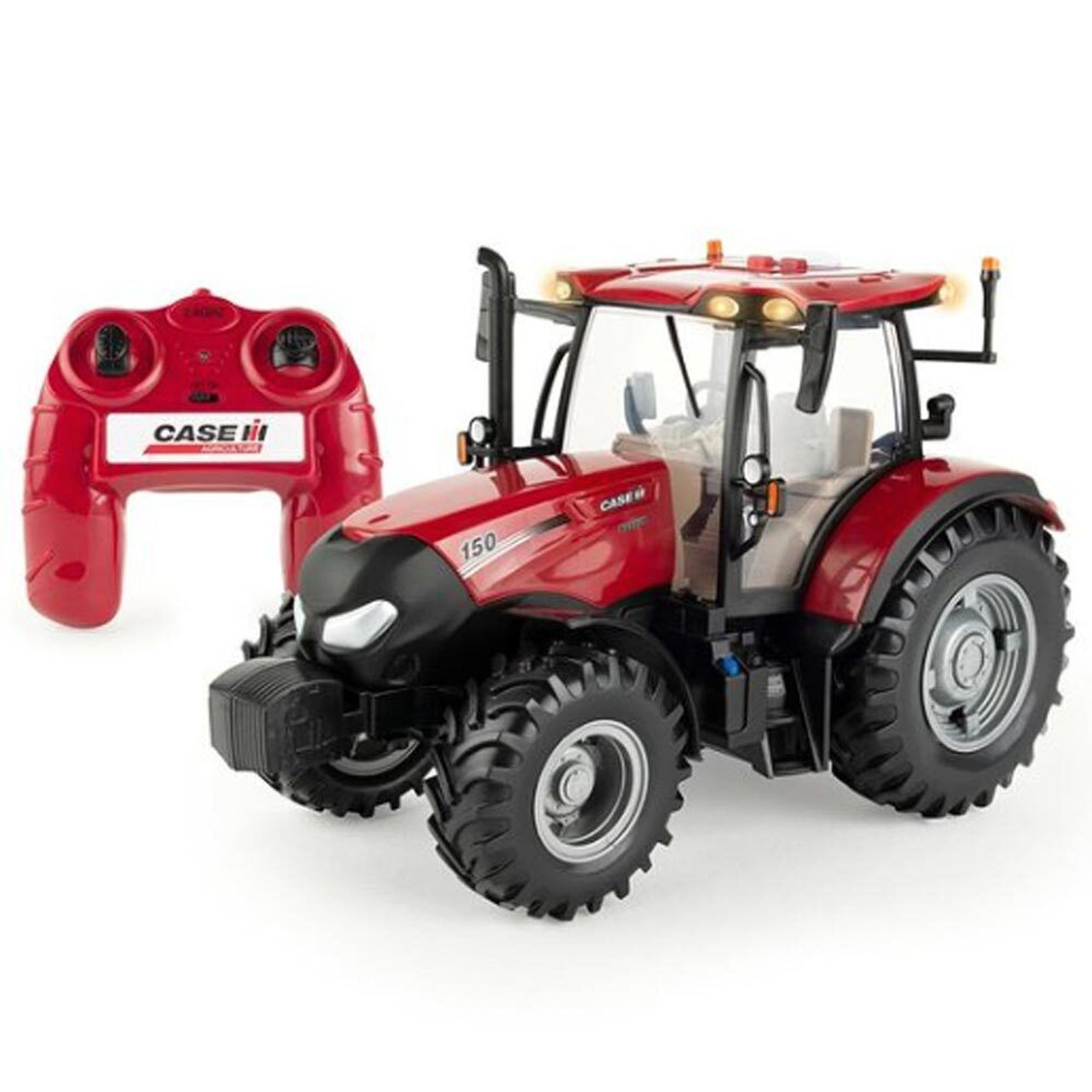 TOMY Radio-Controlled Case Maxxum 150
£64.99
This 1:16 scale tractor features radio controlled forward, reverse, left and right steering, cab lights and realistic sound effects. The Big Farm tractor is more than tough enough to take on any outward-bound activity inside or outside the home. Finished in high quality durable plastic this collectible vehicle is built to last through all the adventures that lie ahead.
Not only will this gift keep the little one busy but it is also a fab collector's item and will last through generations of play time.