We have compiled a luxurious gift guide full of beautiful gift ideas from our favourite brands. Whether you're looking for someone else or creating your own wish list, there's something for everyone.
Merry Christmas, with love from ARCADIA.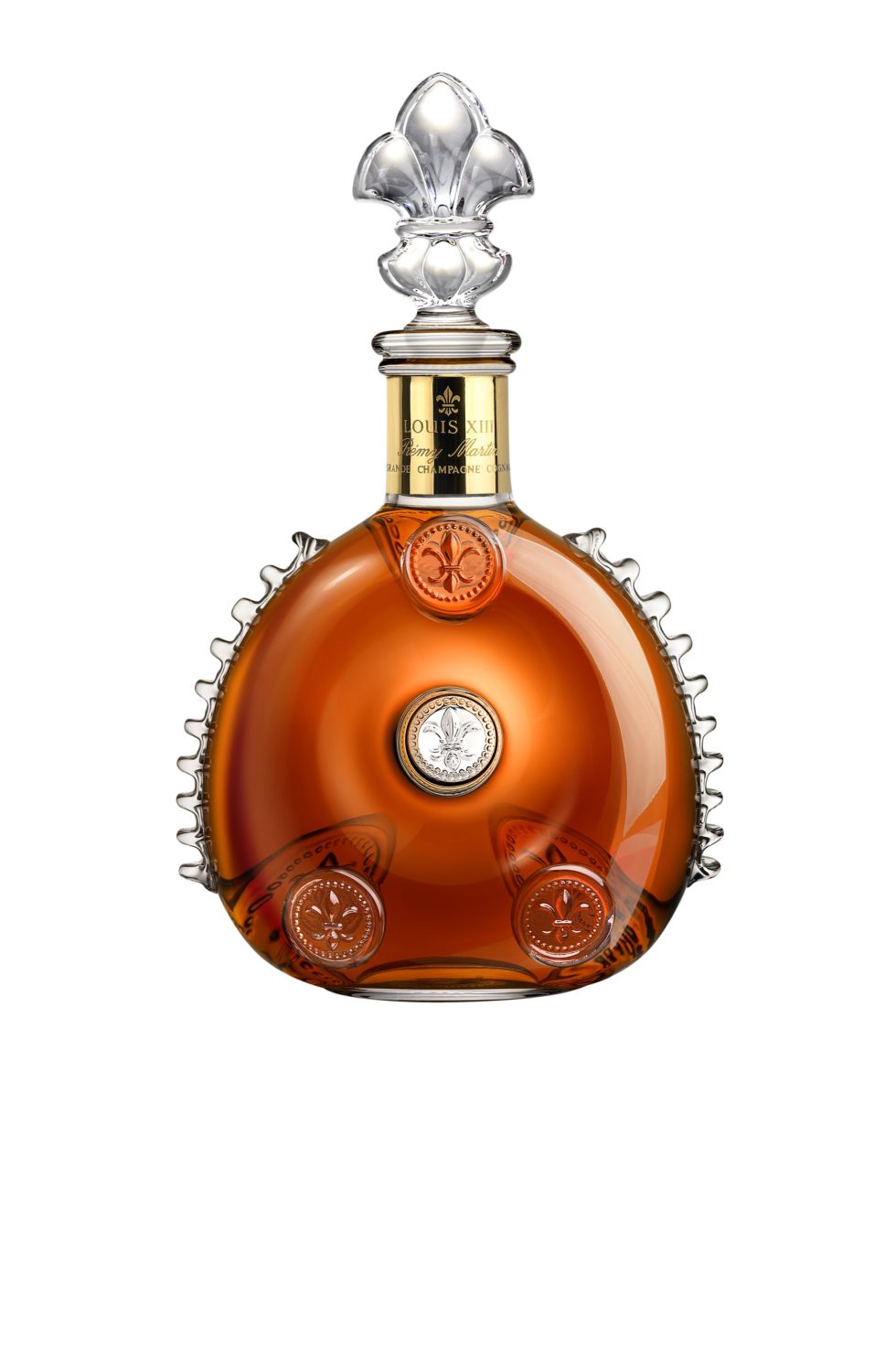 Louis XIII Ultra-Premium Cognac
£2,900
Louis XIII is an exquisite blend of up to 1,200 of the finest eaux-de-vie sourced from the Grande Champagne appellation that has been distilled over many different years and slowly aged. Each decanter of Louis XIII represents the life achievement of generations of cellar masters who preserve the taste of this unique Cognac. The distinctive Louis XIII crystal decanter is hand blown and produced by Baccarat. To make this gift extra special, personalise a LOUIS XIII decanter and glasses with a custom engraving.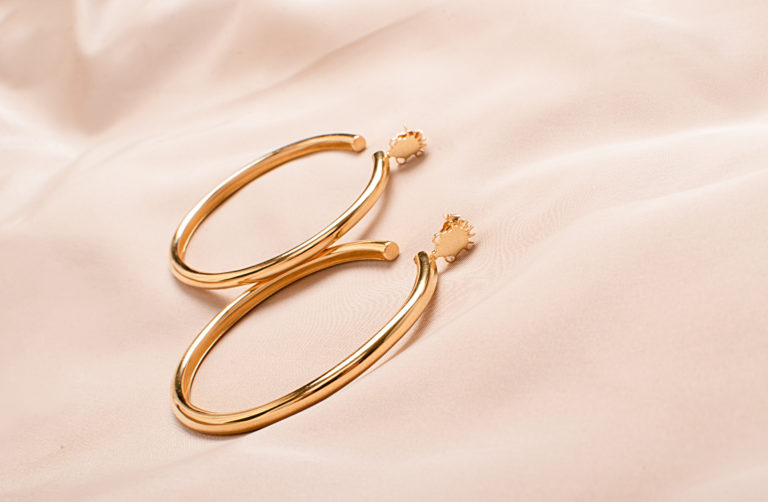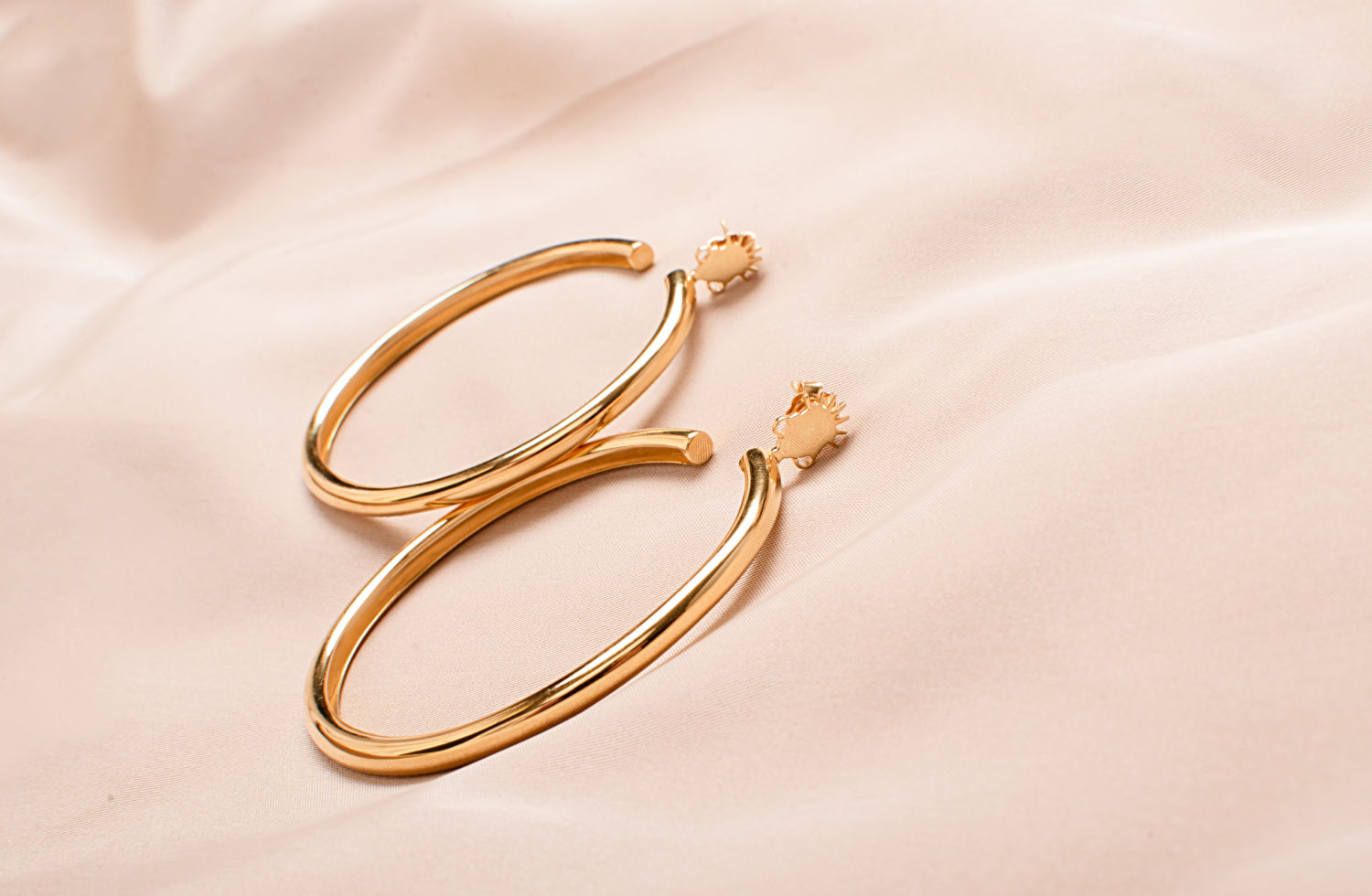 DOLA Adéṣẹwà Hoops
£245.63
DOLA is a majestic fine jewellery brand that was founded in Nigeria. 'Adéṣẹwà' means beautiful crown in Yoruba and these stunning hoops are certainly fit for a queen. DOLA'S Adéṣẹwà Hoops are perfect rings of precious golden metal, adorned with gemstones or DOLA's signature Queen's silhouette. These classic statement earrings are beautifully presented in chic black individual pouches and a jewellery box. They are availble in gold, silver or bronze and can be set with diamonds, rubies or a combination of both.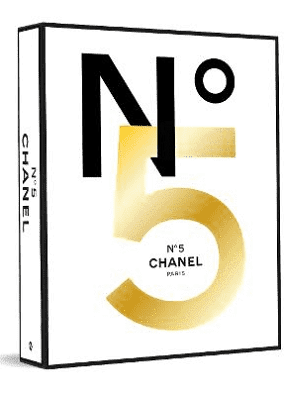 Chanel N°5 by Pauline Dreyfus
£150
This beautiful book reveals the story of CHANEL N°5, created in collaboration with CHANEL to mark the 100th anniversary of the iconic fragrance N°5. Presented in a stunning high-end box package, inspired by the proportions of the original CHANEL N°5 perfume.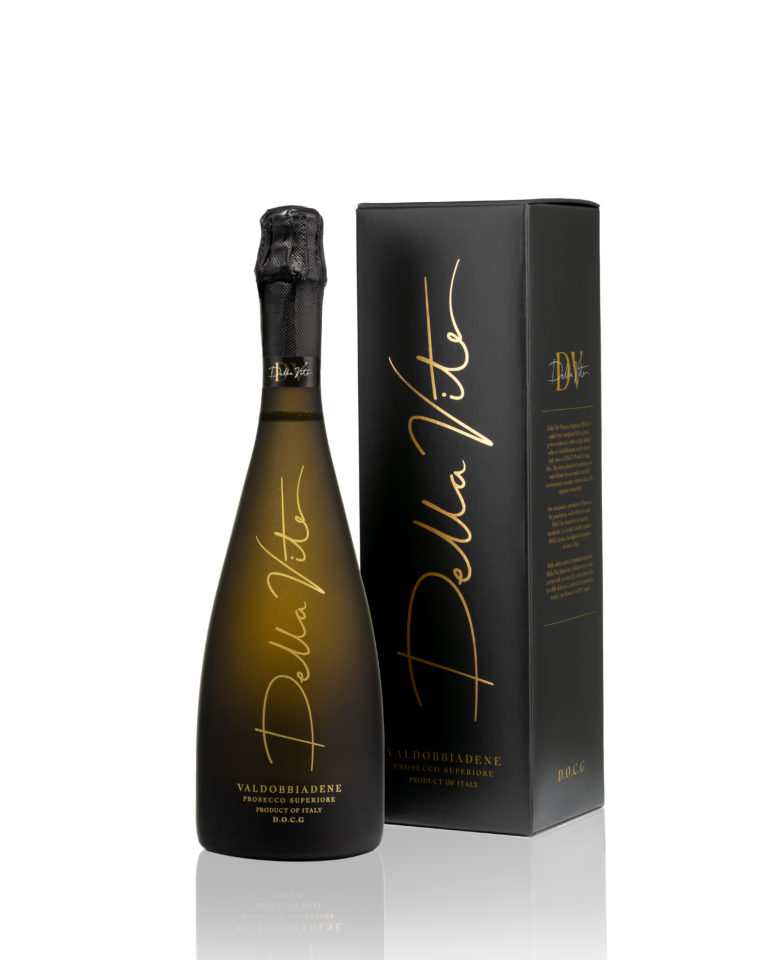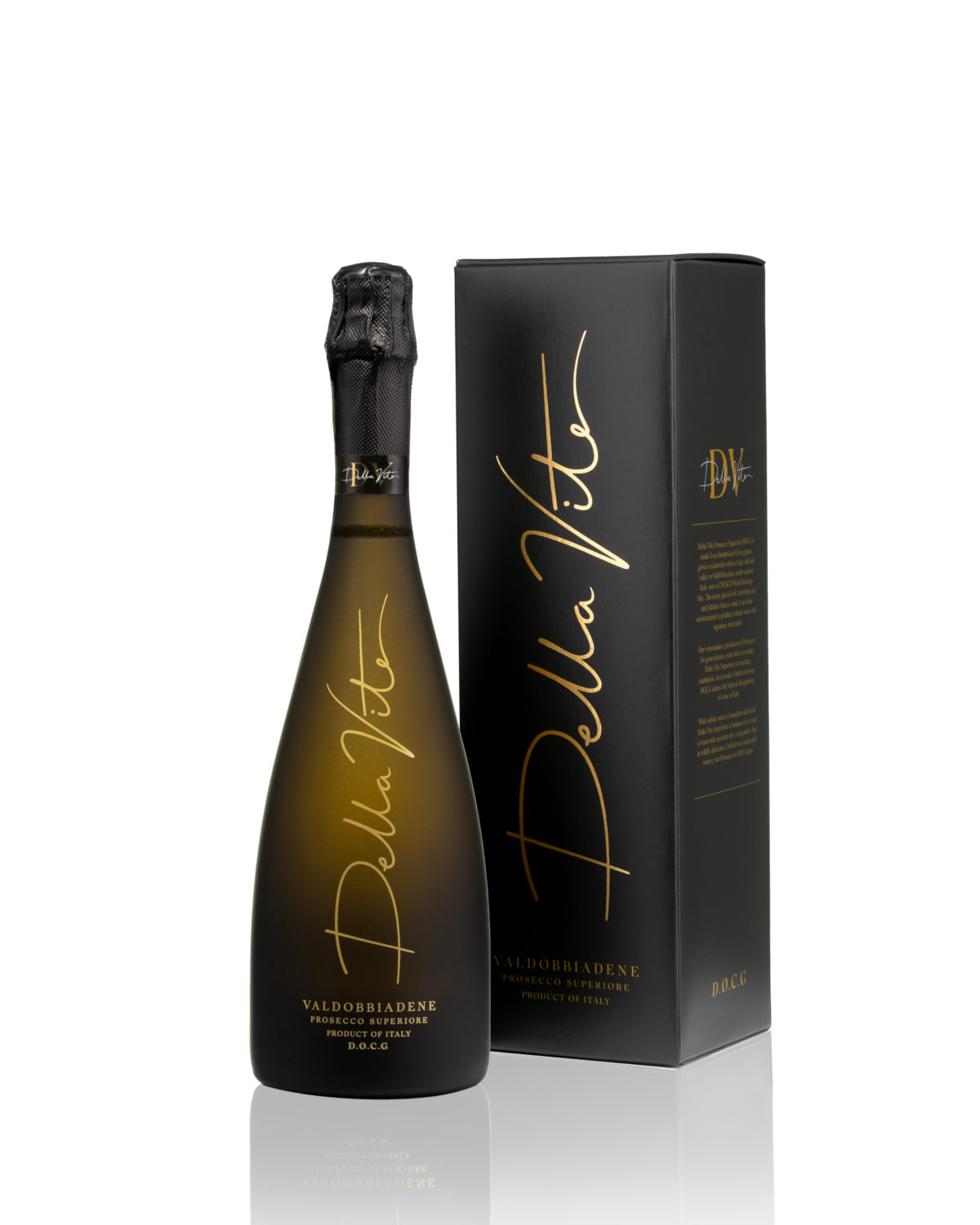 Della Vite Superiore DOCG Prosecco
£25.95
Della Vite is a wildly delicious Prosecco created by super sisters Cara, Chloe and Poppy Delevingne. A firm ARCADIA favourite, it is made from hand-picked grapes in the Valdobbiadene region using sustainable methods.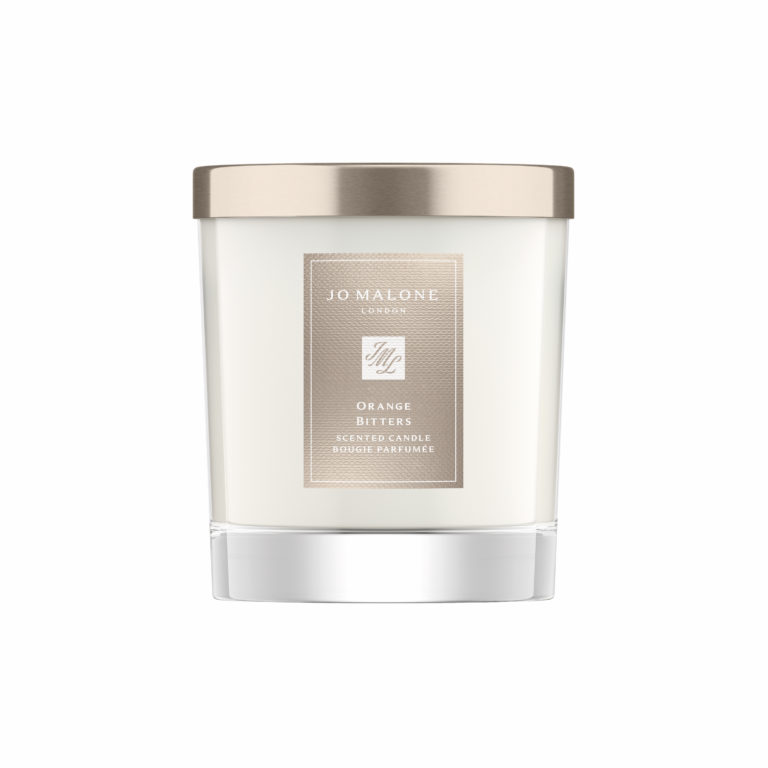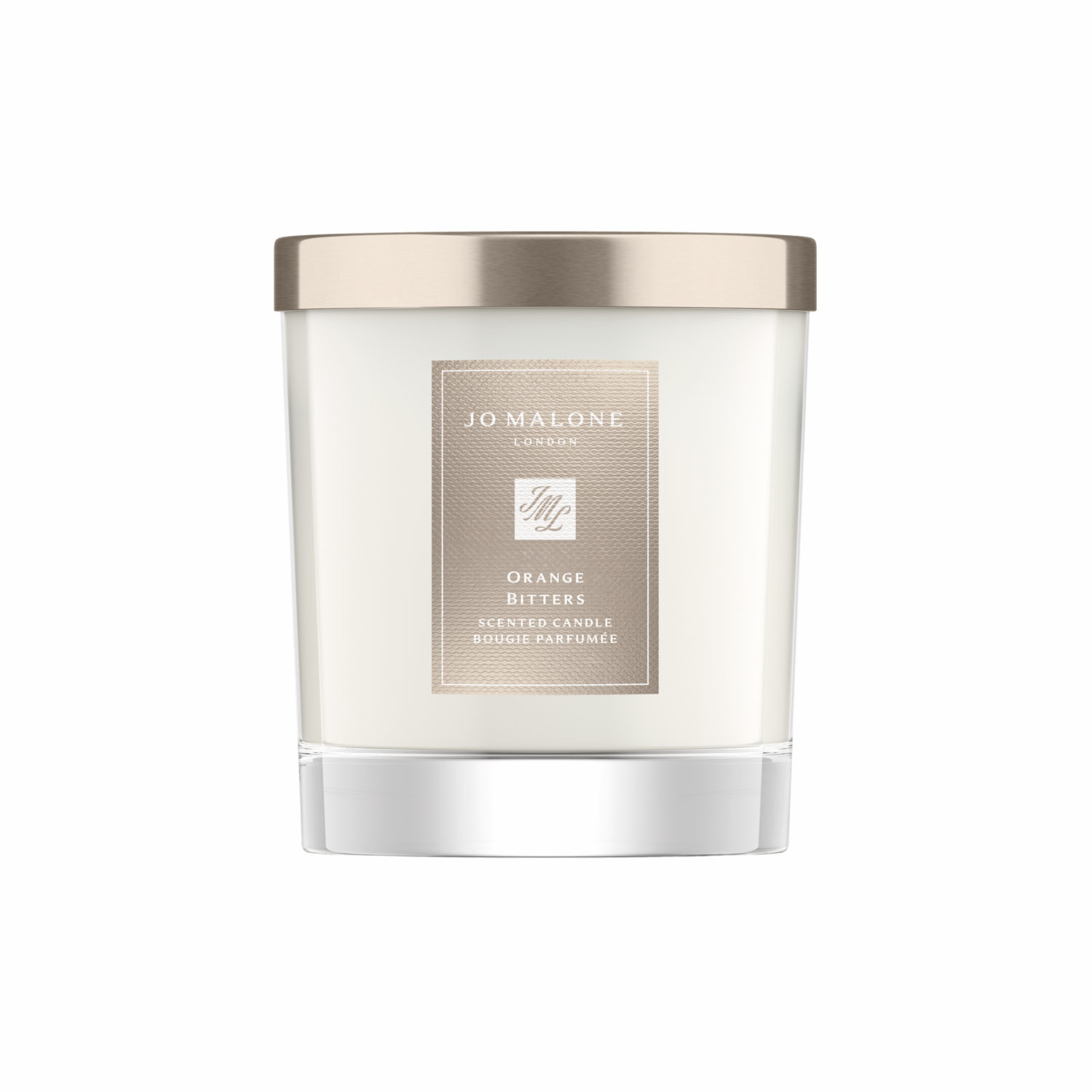 Jo Malone Orange Bitters Candle
£130 600g
Sprinkle a little stardust over any celebration with the luscious scent of Orange Bitters. A delectable cocktail of sweet and bitter orange with the warmth and sensuality of sandalwood. Crafted in the British countryside in a festive glass design topped with a star etched lid.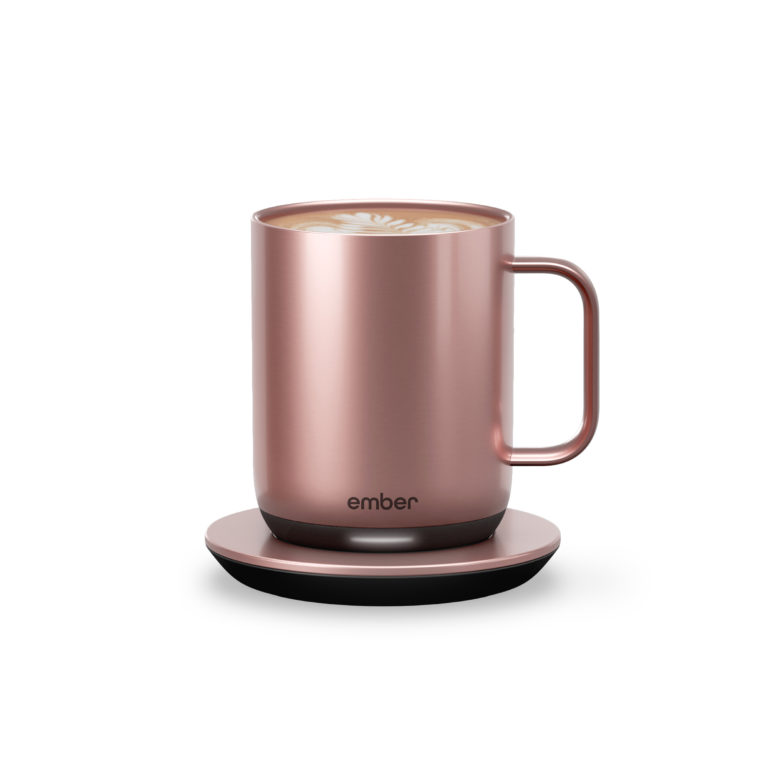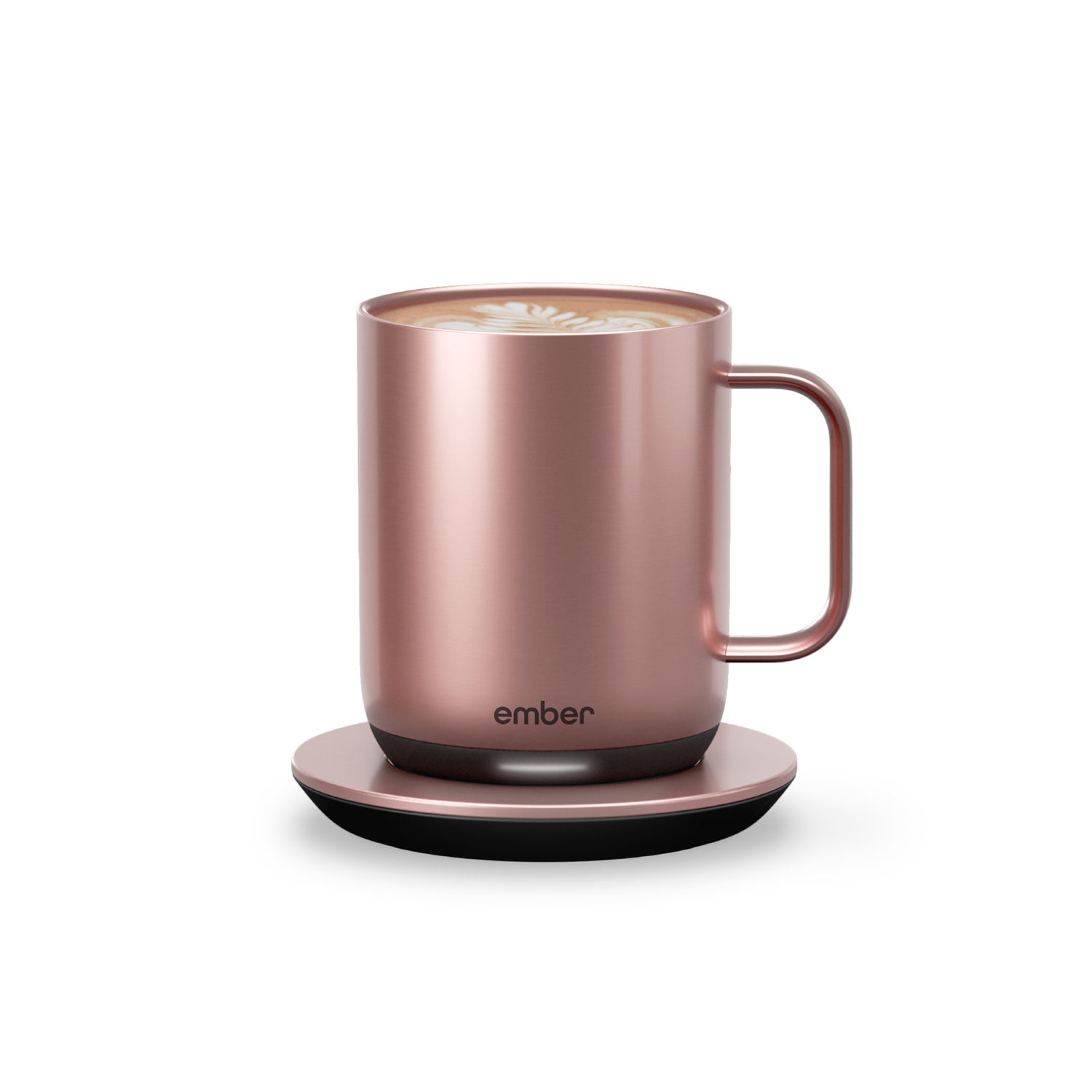 Ember Mug²: Metallic Collection
£129.95
Ember Mug² Metallic Collection allows you to set your preferred drinking temperature, so you can enjoy your hot drink—just the way you like it— from the first sip to the last drop. Ember Mug² maintains your chosen drinking temperature for up to 1.5 hours with the built-in battery, or all day with the included charging coaster.
Foragers Yellow Label Gin
£43
Foragers Yellow is a delicate, small batch creation. Slowly distilled within a traditional copper still. To create this award winning Gin, Juniper is foraged from the harsh slopes of Snowdonia, vibrant Sea Buckthorn from the shores of North Wales, Heather from the violet hills of Llandudno and Elderberries from the Hedgerows of farmland.The team to produce a spirit with notes of Sicilian Orange citrus, the scene of overhanging camomile and the long, coating finish of honey and Braeburn apples.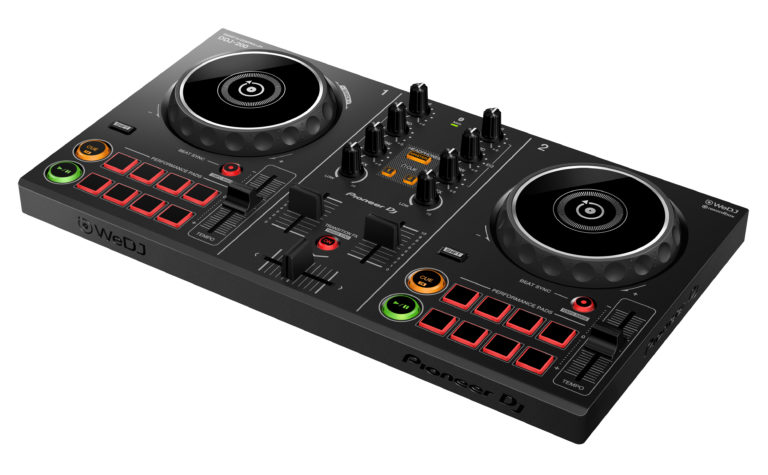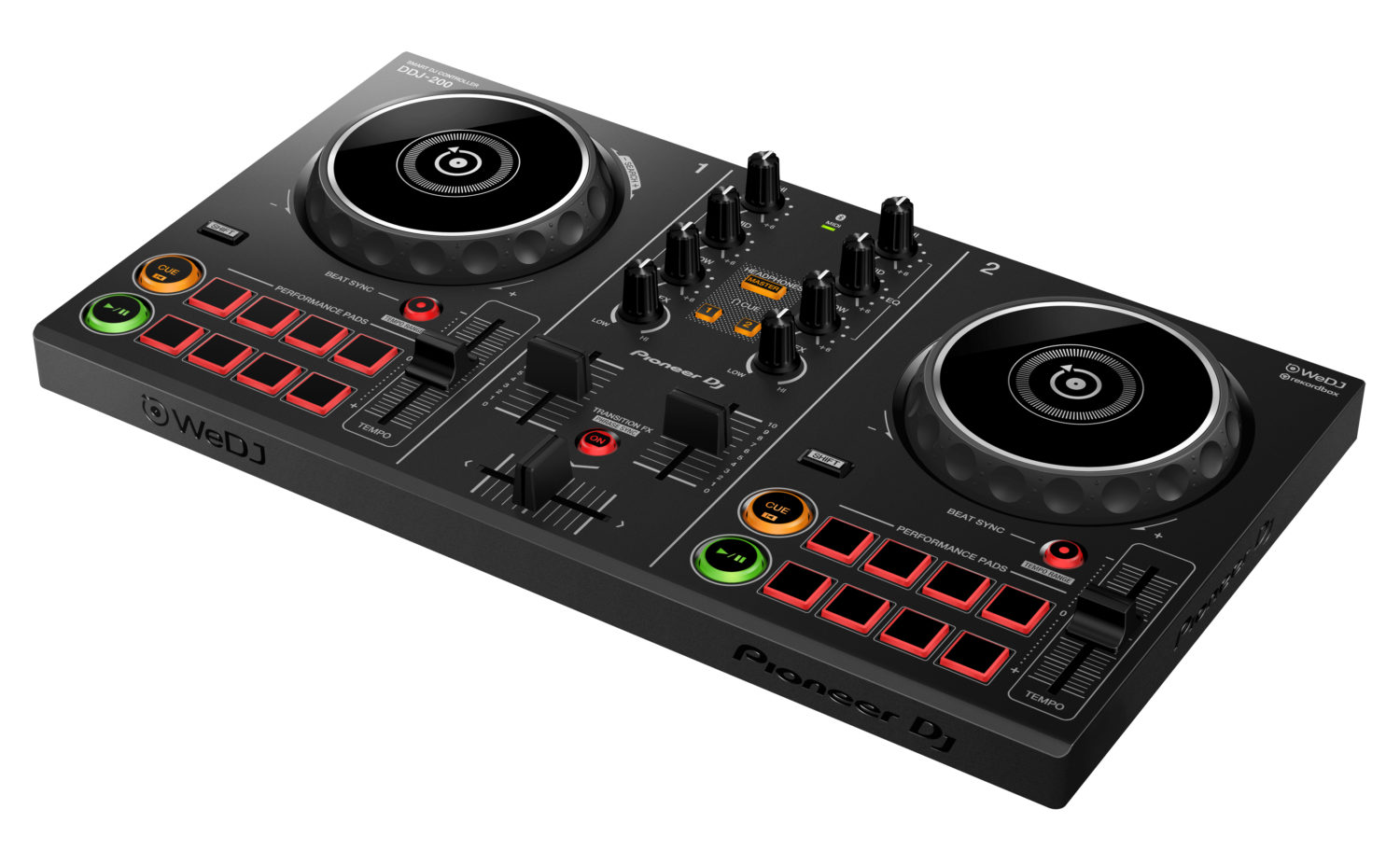 Pionner DJ DDJ-200 Smart DJ Controller
£139.99
The perfect gift for music lovers. Start DJing with Pionner's easy-to-use DDJ-200 smart DJ controller. Lightweight and compact with a pro-style layout, it'll help you learn to mix and, if you want to, develop DJing from a hobby into something more. Put your own twist on the music as you mix for friends at parties. Play tracks via your smartphone or PC/Mac using a variety of DJ apps and software including Pionner's dedicated, free app WeDJ for iPhone, as well as djay and edjing Mix.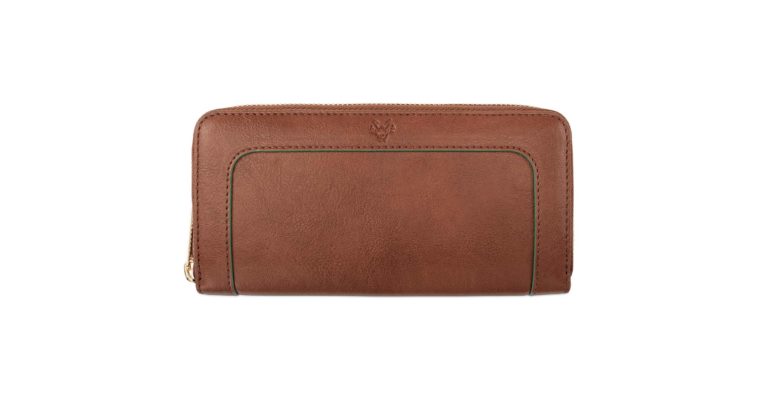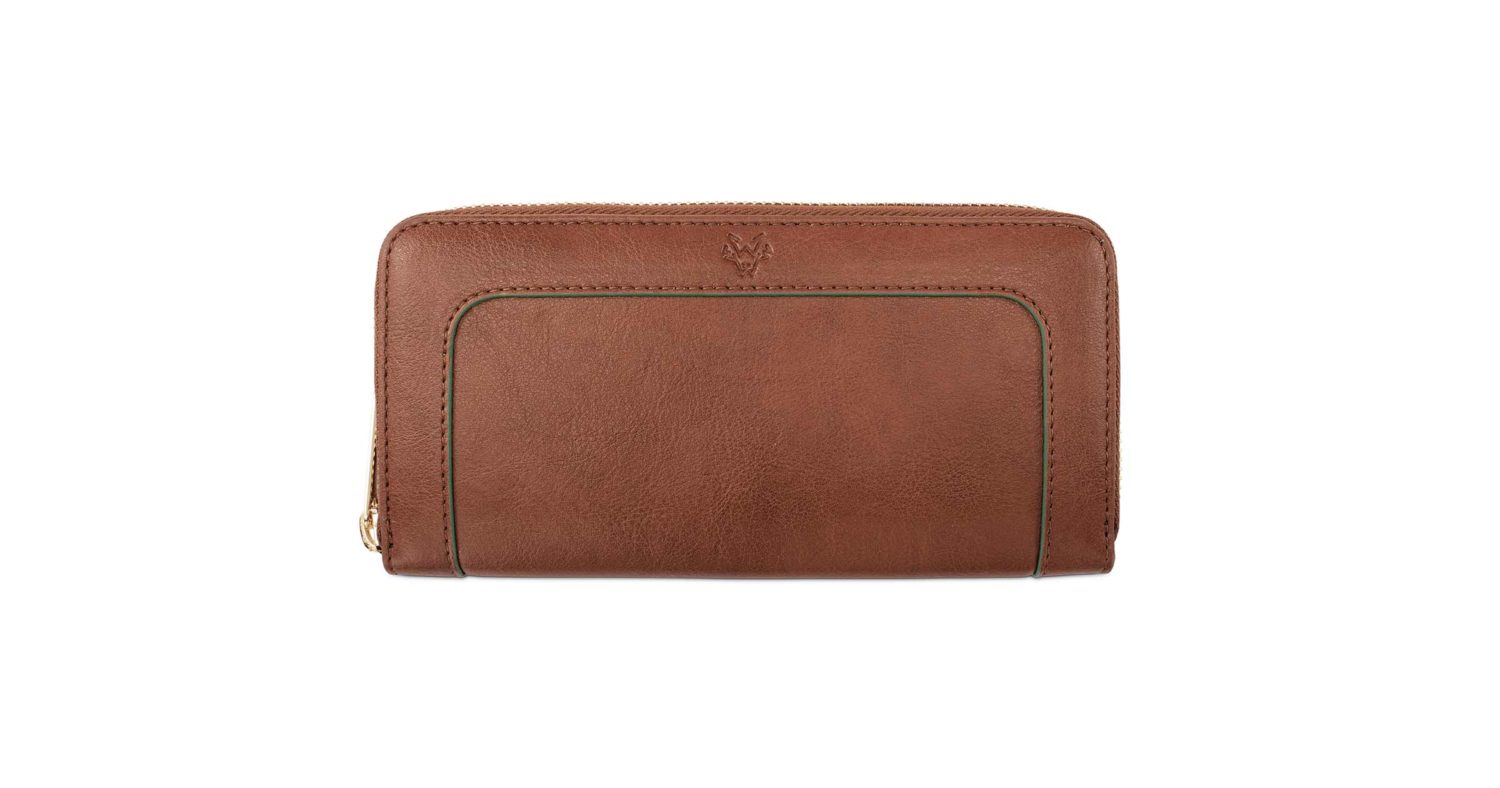 Watson & Wolfe's Wilton Purse
£85
Watson & Wolfe's large, zipped purse in vegan leather has all the pockets you could need for organising your cash, cards and coins. It features 8 card pockets, a zipped centre compartment for coins and 2 slip pockets for cash and receipts. The Wilton purse has been handmade in a combination of low impact materials. The exterior is a premium vegan bio leather from Italy with a 45% bio plant content from corn. The material is 3 x more environmentally friendly than animal leather.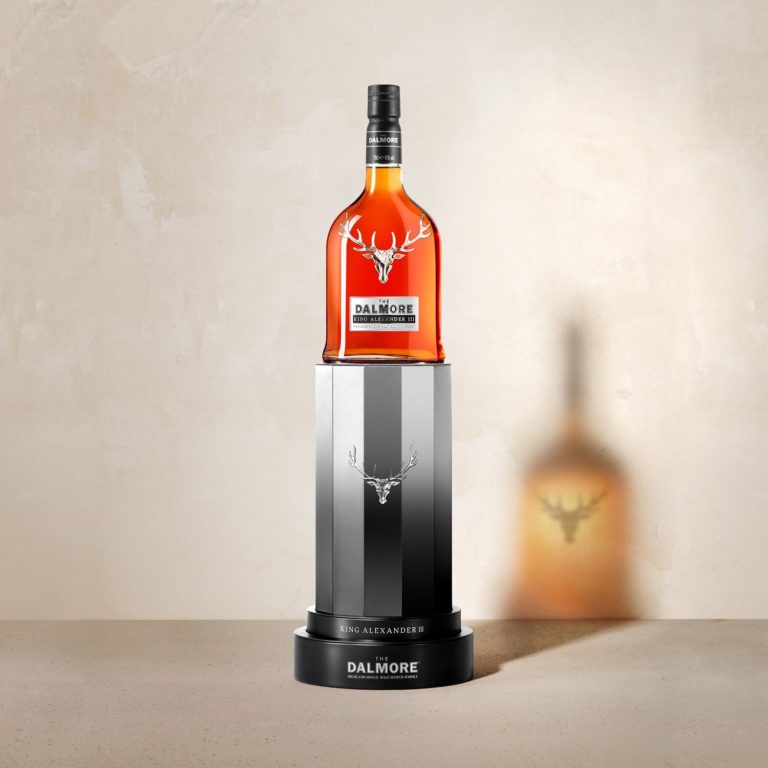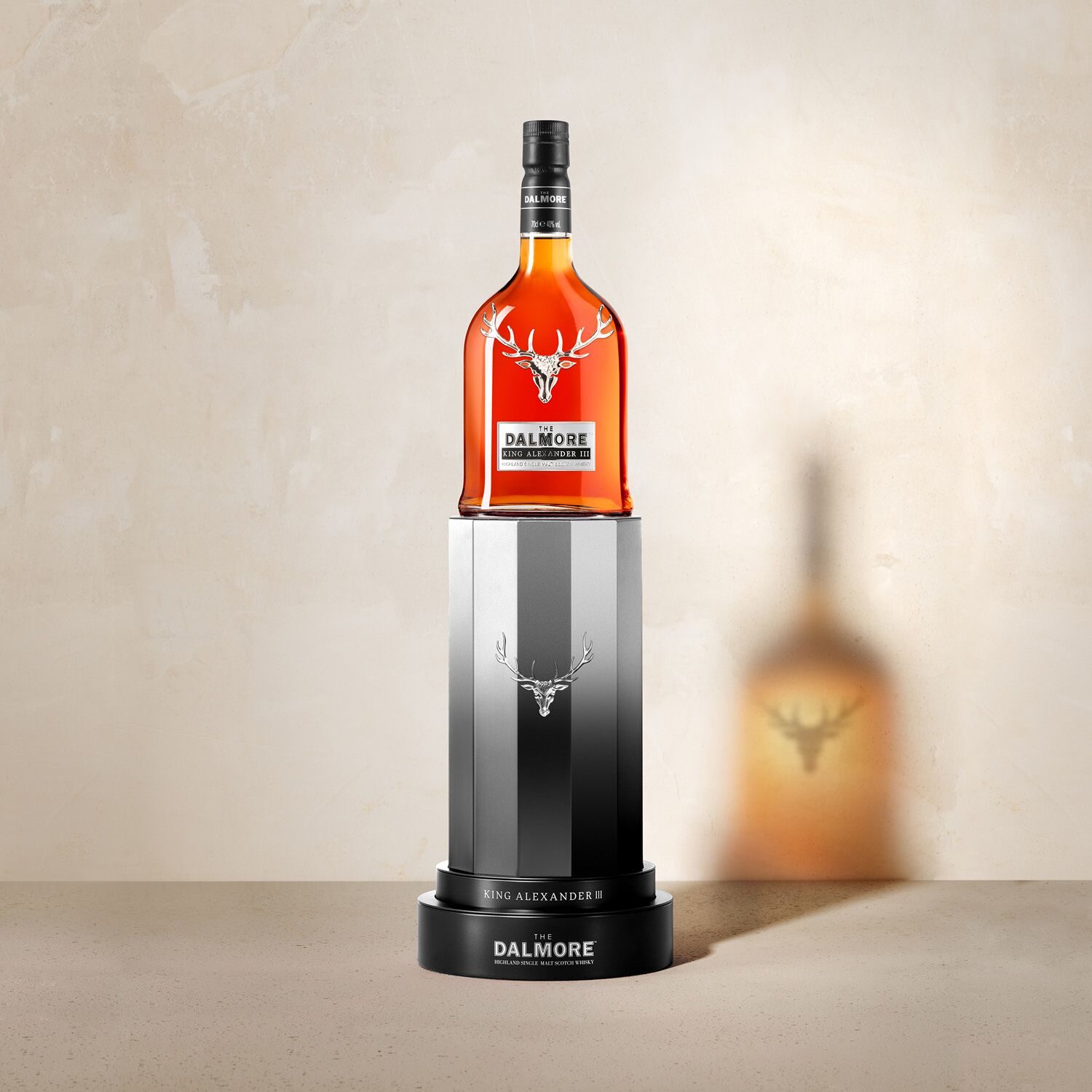 The Dalmore King Alexander III
£190 70cl
The Dalmore's heritage dates back to 1263 when Colin of Kintail, Chief of the Clan Mackenzie, saved King Alexander III from the fury of a charging stag. In recognition of this noble act the King granted the Mackenzie Clan the right to use the 12 pointed stag emblem on their coat of arms. This magnificent single malt Scotch whisky was matured in wine, Madeira, Sherry, Marsala, Kentucky bourbon and Port casks. King Alexander III is a rich and unforgettable Highland single malt.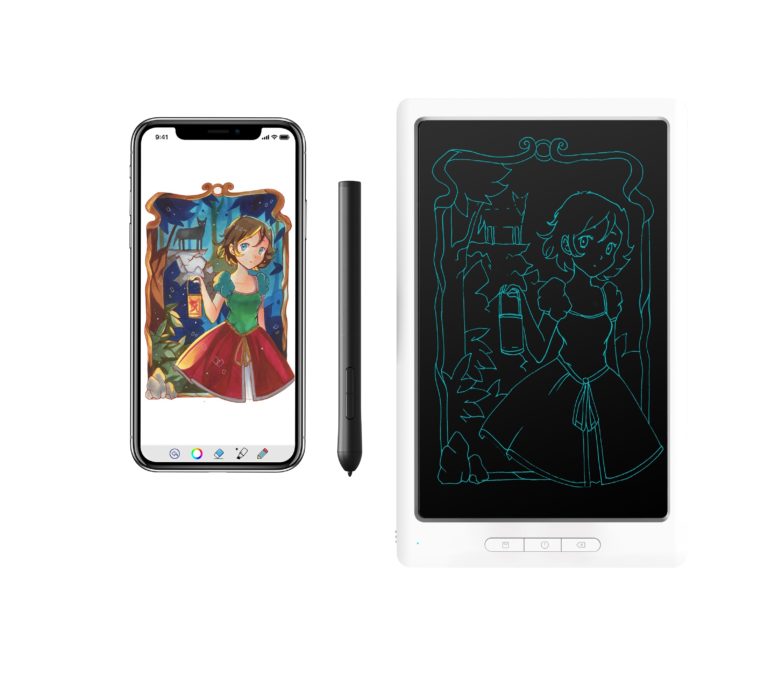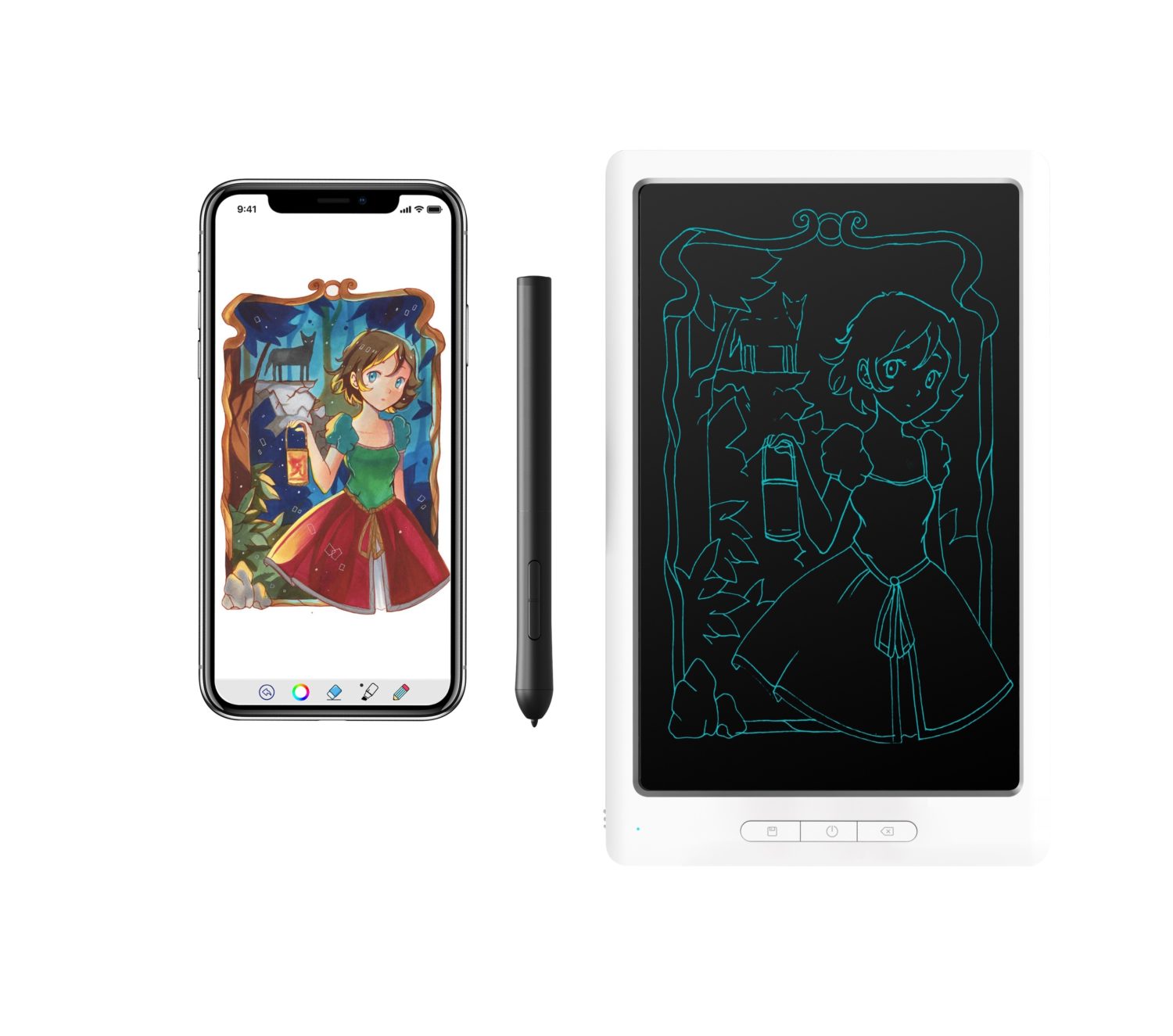 MyFIRST Sketch Book
£80
myfirst.tech/myfirst-sketch-book
The perfect gift for a creative child. Let your child draw incredibly without using a single piece of paper and without any mess. With built-in memory, you can now save your child's every single masterpiece. This Sketch Book delivers a seamless experience to transfer your child's work to your preferred devices by pairing it with myFirst Sketch book app. Feel proud and share your child's work with the world.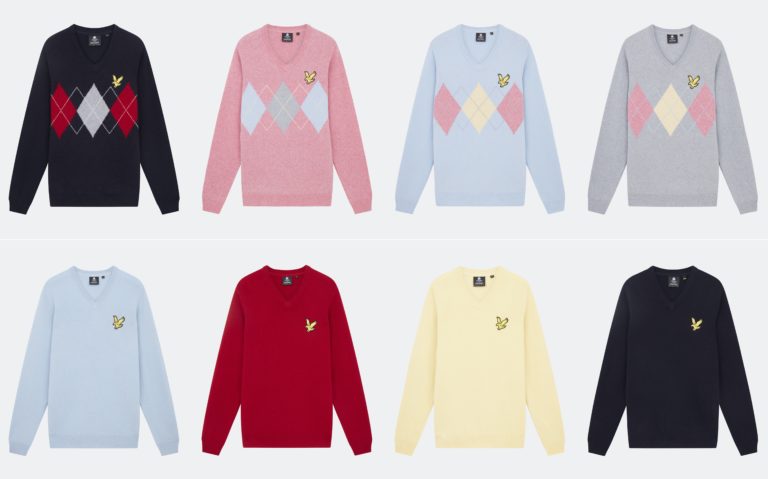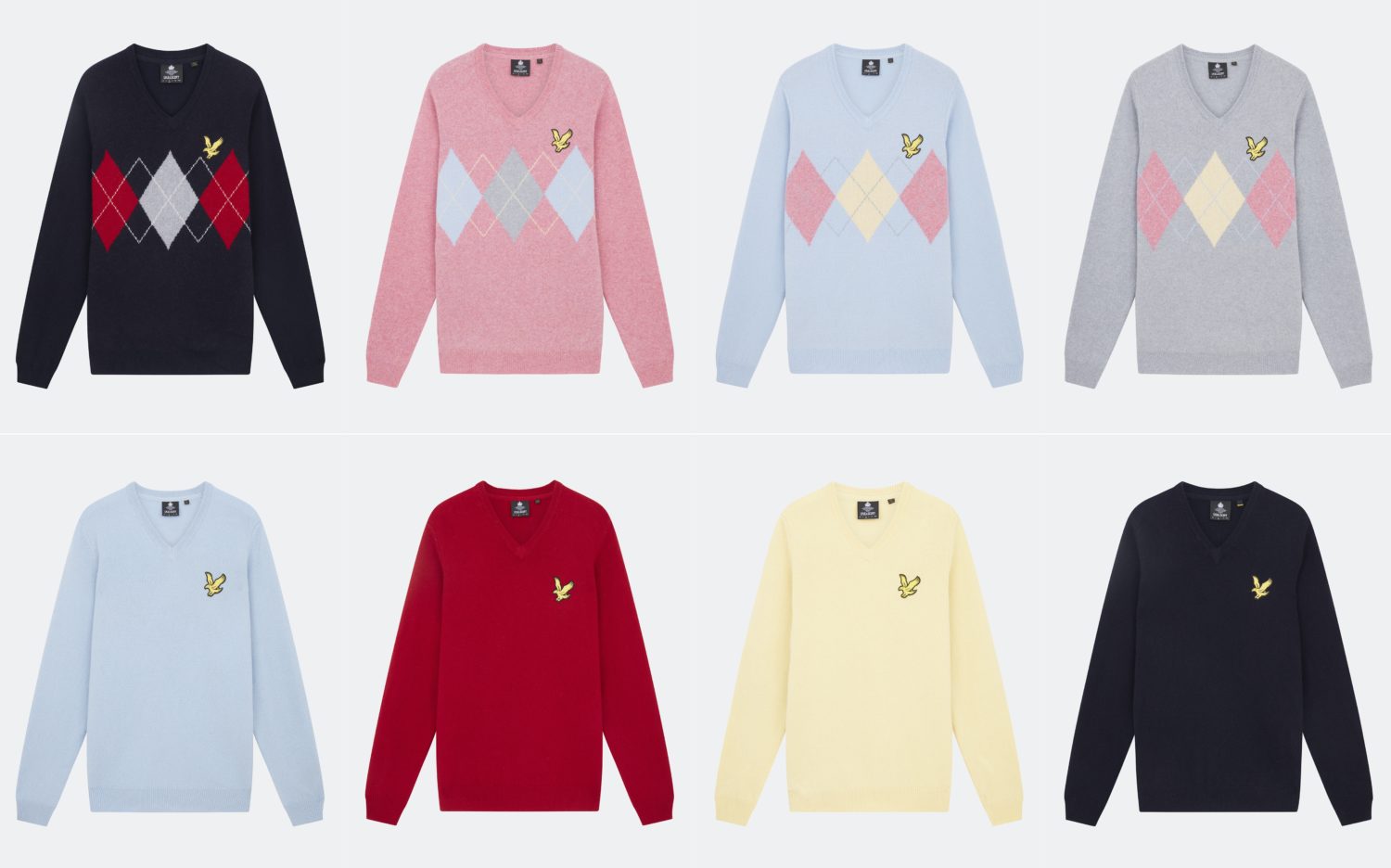 Lyle & Scott x Stuart's Jumper
£180
Our favourite knitwear brand Lyle & Scott have released their second collection with West London's oldest independent menswear store, Stuarts London. The unisex second drop pays further tribute to the shared heritage of two iconic British fashion companies, interwoven in the history of fashion. Lyle & Scott and Stuarts of London are two names synonymous with premium menswear and this beautiful collection of jumpers are testament to this. The Italian-made jumper features a ribbed hem and cuffs, while the signature Golden Eagle branding sits proudly on the chest.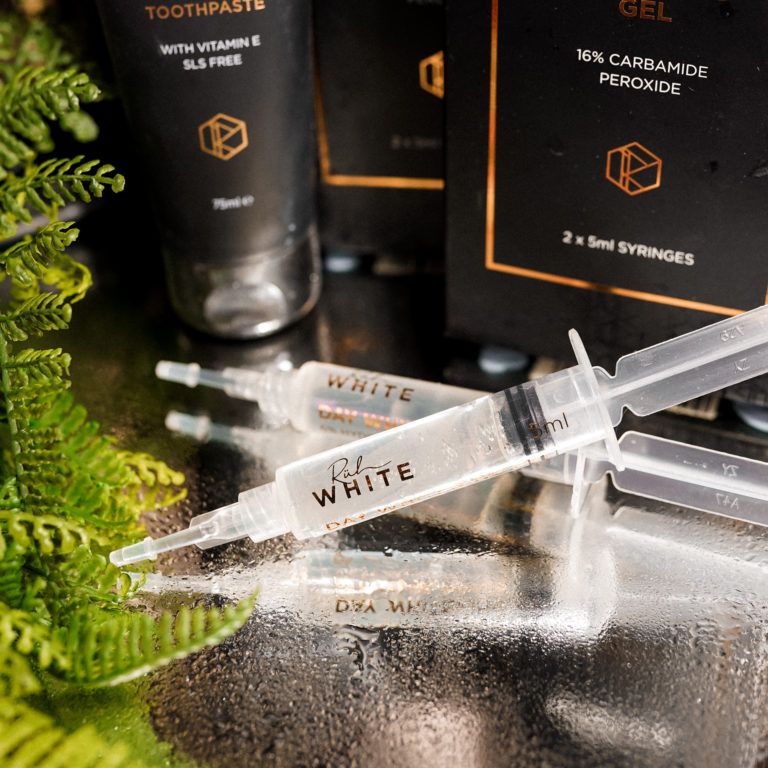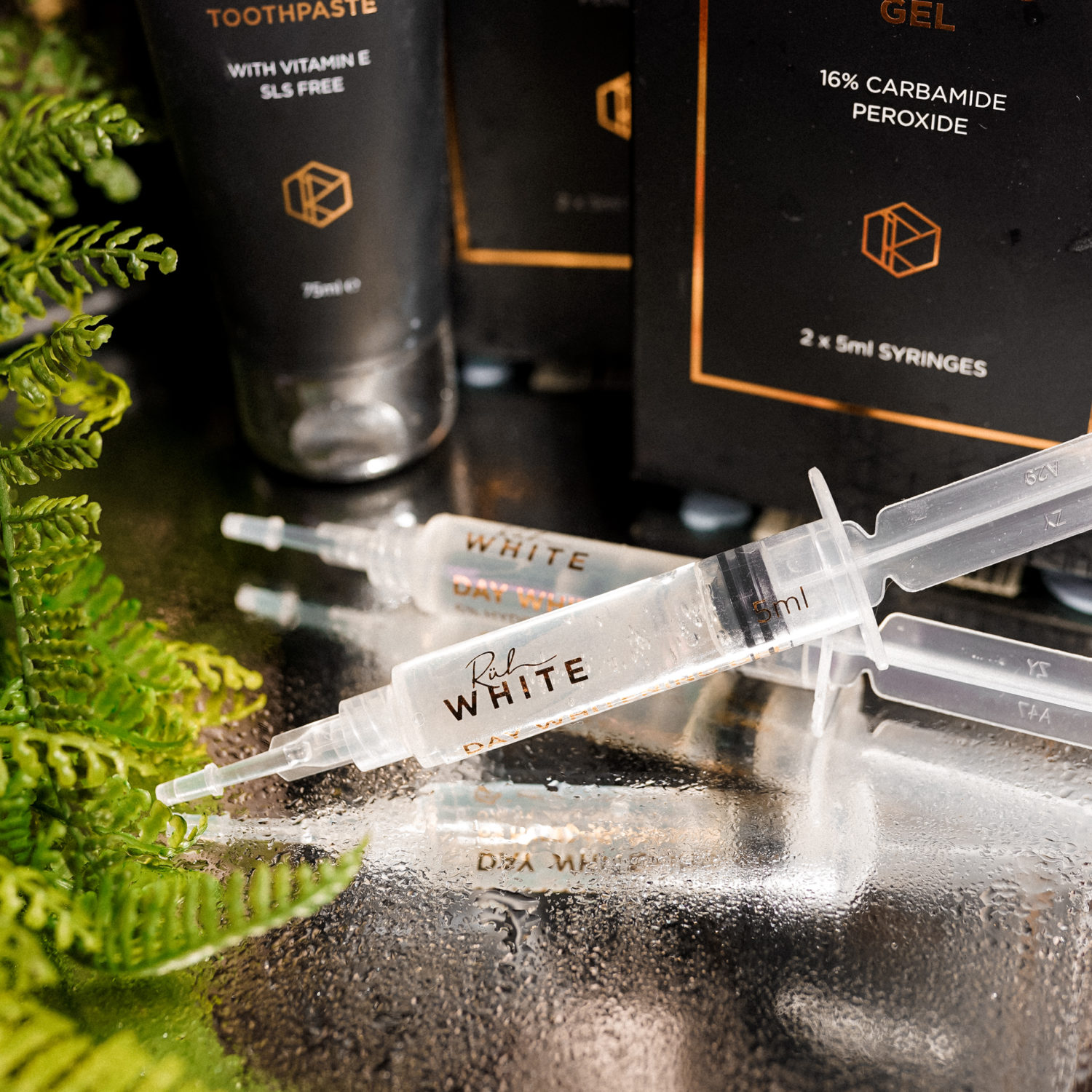 Ruh Dental Luxury Teeth Whitening Kit
From £495
Give the gift of beautiful white teeth to you or a loved one with Ruh Dental's innovative luxury teeth whitening home kit. Ruh's hero ingredient is their sensitivity serum with hydroxyapatite to help remineralise teeth and help to reduce sensitivity. It also includes enzyme whitening toothpaste, made with vitamin E and a blend of natural fruit enzymes to dissolve all stains. You can expect a stunning white smile whilst also reducing plaque, fighting cavities and freshening your breath. For a gloriously white and healthy smile, trust Ruh Dental.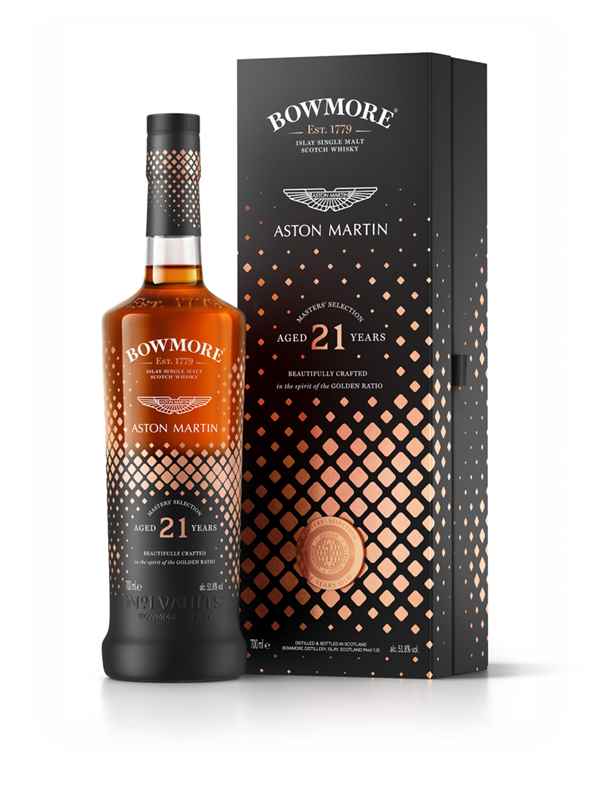 Bowman x Aston Martin 21-Year-Old Limited Edition Single Malt
£299
bowmore.com/masters-selection-21
This is a collaboration of perfect proportions, the optimal combination of skill, passion and precision. Taking each Masters' own creativity and character; bringing together harmoniously to create a beautiful, yet powerful equilibrium. The result is a single malt which thrills all the senses for optimal enjoyment. But much like an Aston Martin, delivers a very powerful and memorable finish.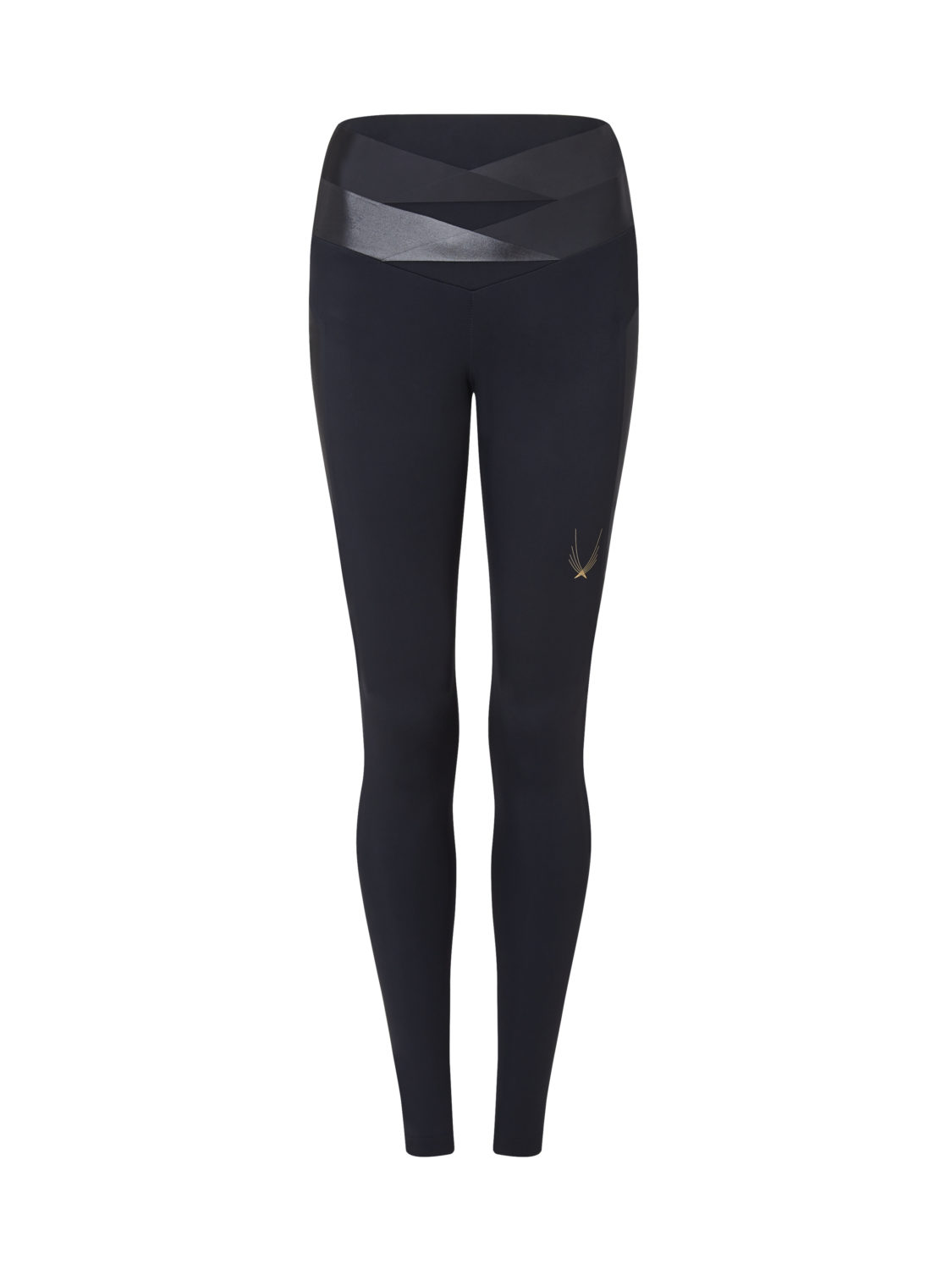 Lucas Hugh Axis Leggings
£170
Lucas Hugh is a super-luxe sportswear brand that balances style and technicality. It is famed for creating all of the costumes for The Hunger Games franchise. These signature full-length performance leggings are crafted from compressive fabric and finished with bonded seams and hem. Workout gear doesn't get cooler than this.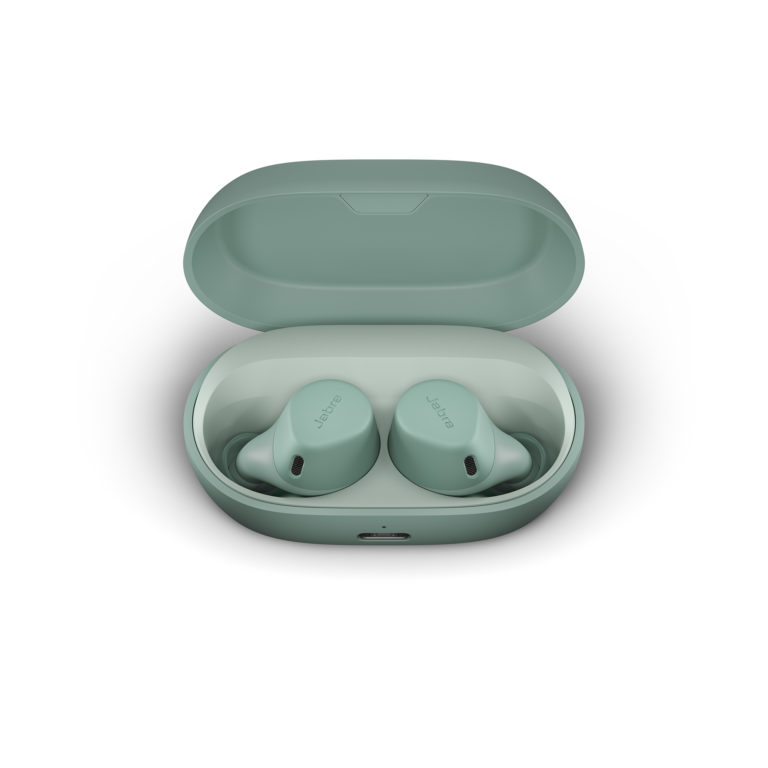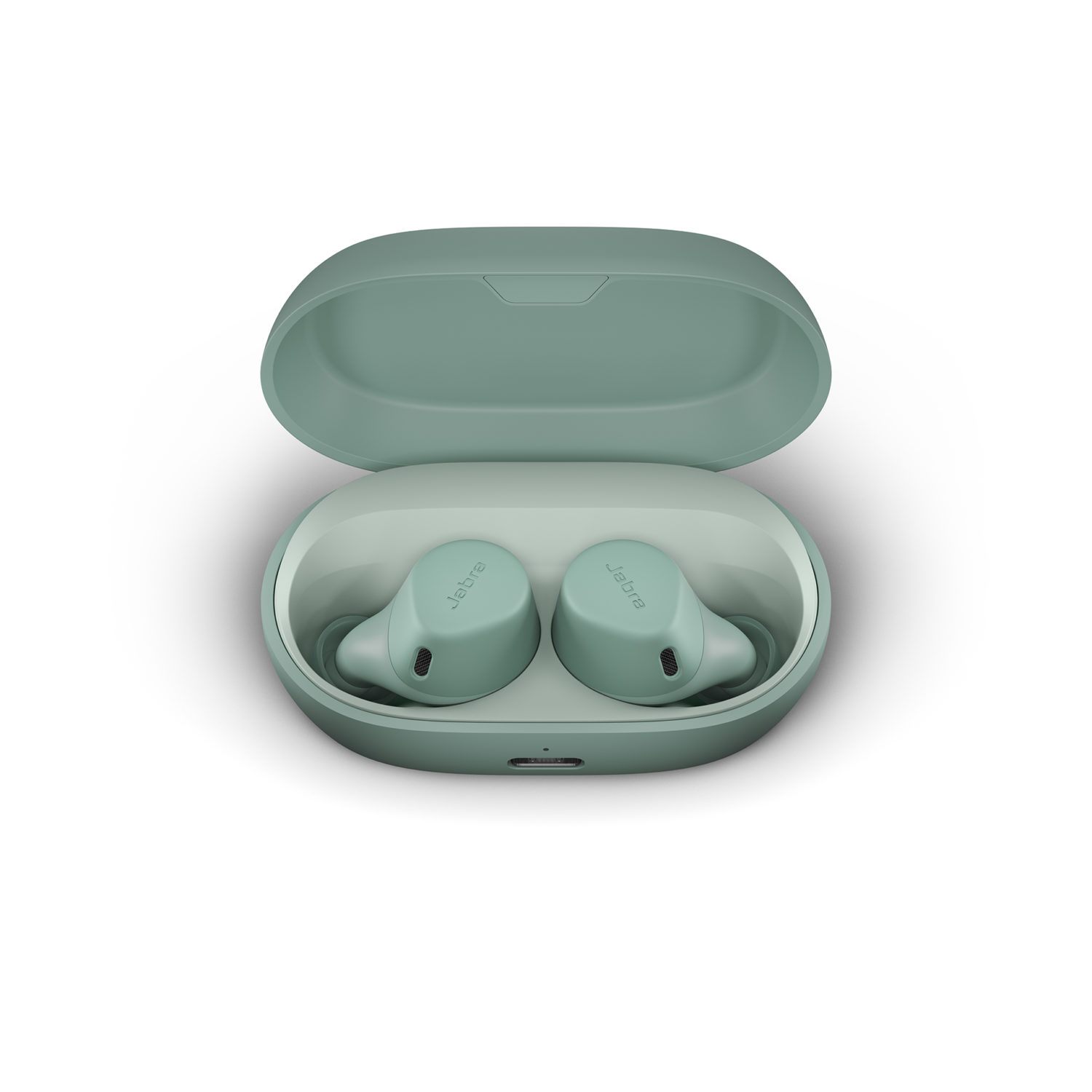 Jabra Elite 7 Active
From £169.99
These mighty buds are made of some pretty tough stuff. Perfect for outdoors, they are waterproof, sweatproof, and workout-proof, and come with a 2-year warranty. They also boast 2 microphones for clear calls and a noise-isolating design. Discreet but durable, lightweight but heavy-duty.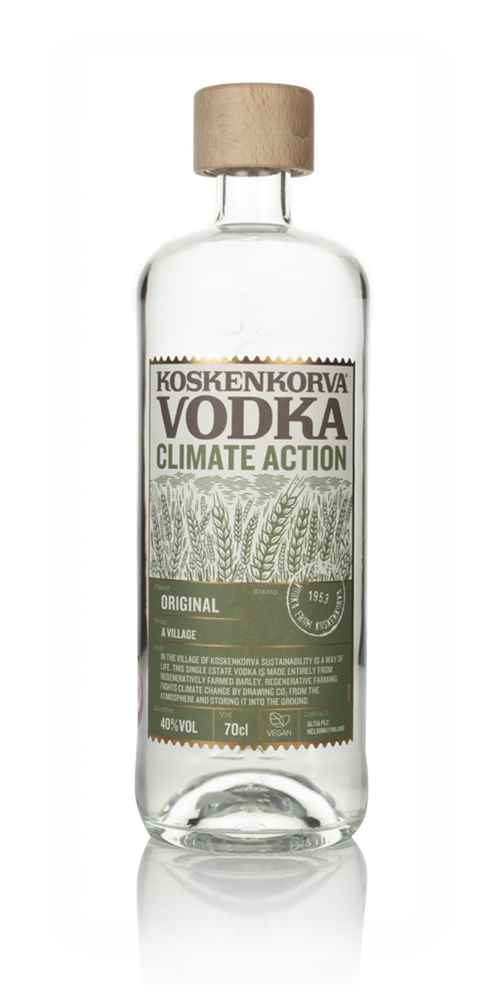 Koskenkorva Vodka Climate Action
£22.95

Vodka that fights climate change. Koskenkorva Vodka Climate Action is the first vodka in the world made entirely from regeneratively farmed barley. Regenerative farming fights climate change by removing CO2 from the atmosphere and storing it into the ground.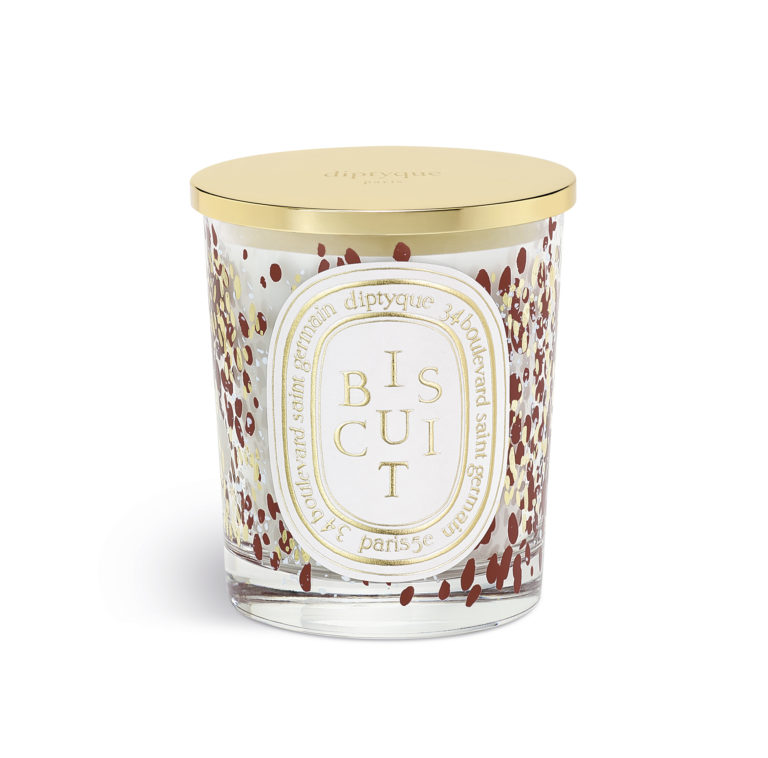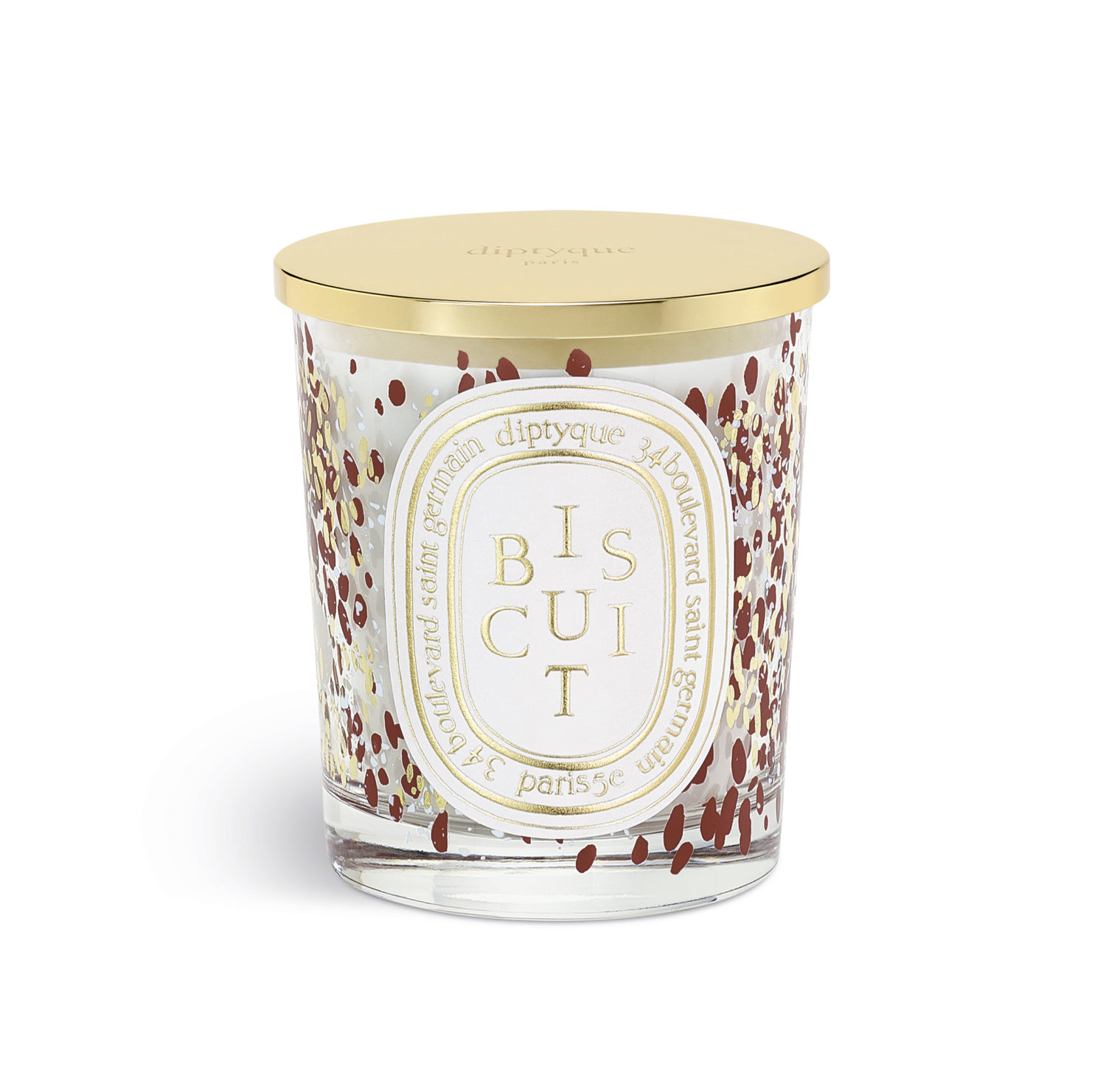 Diptyque Limited Edition Biscuit Candle
£60 190g
This candle is speckled with real gold and topped with an elegant golden lid to protect its wax. Fill your home with the scent of Gingerbread Biscuits. Spicy and delicious, the scent is a festive combination of Biscuit, Cinnamon, Patchouli.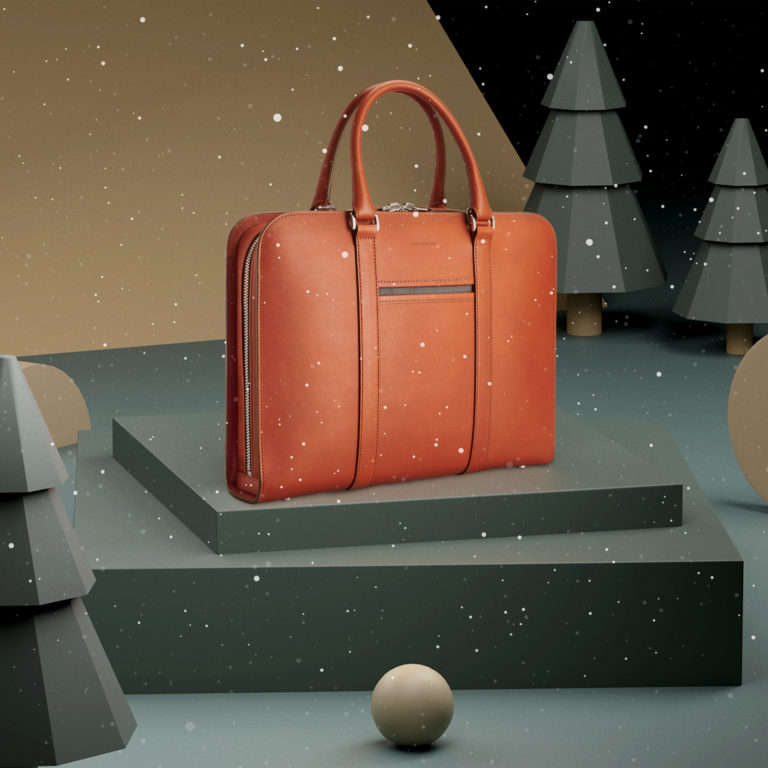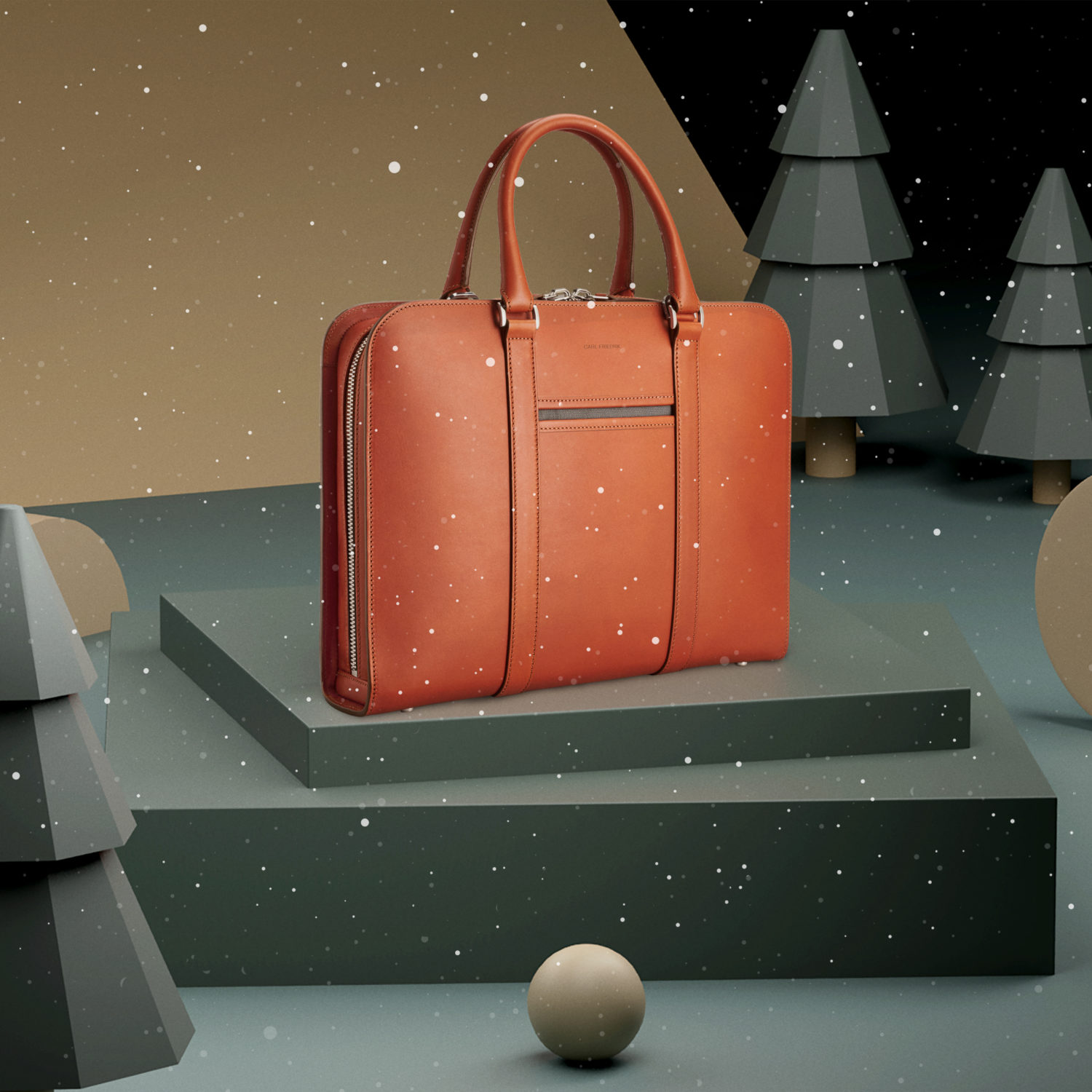 Carl Friedrik's Palissy Briefcase in Cognac
£445
Carl Friedrik is famous for exceptional suitcases and travel accessories. This beautiful contemporary case is the perfect personal portfolio. It fits a 15-inch Macbook (2016 and newer) or a laptop with the dimensions: 35 x 25 x 1.5cm or smaller in the dedicated laptop pocket. Plus a notebook, documents and other daily essentials. It also comes with a 40mm wide leather shoulder strap and is available in a variety of colours, including, black, navy, cognac and chocolate.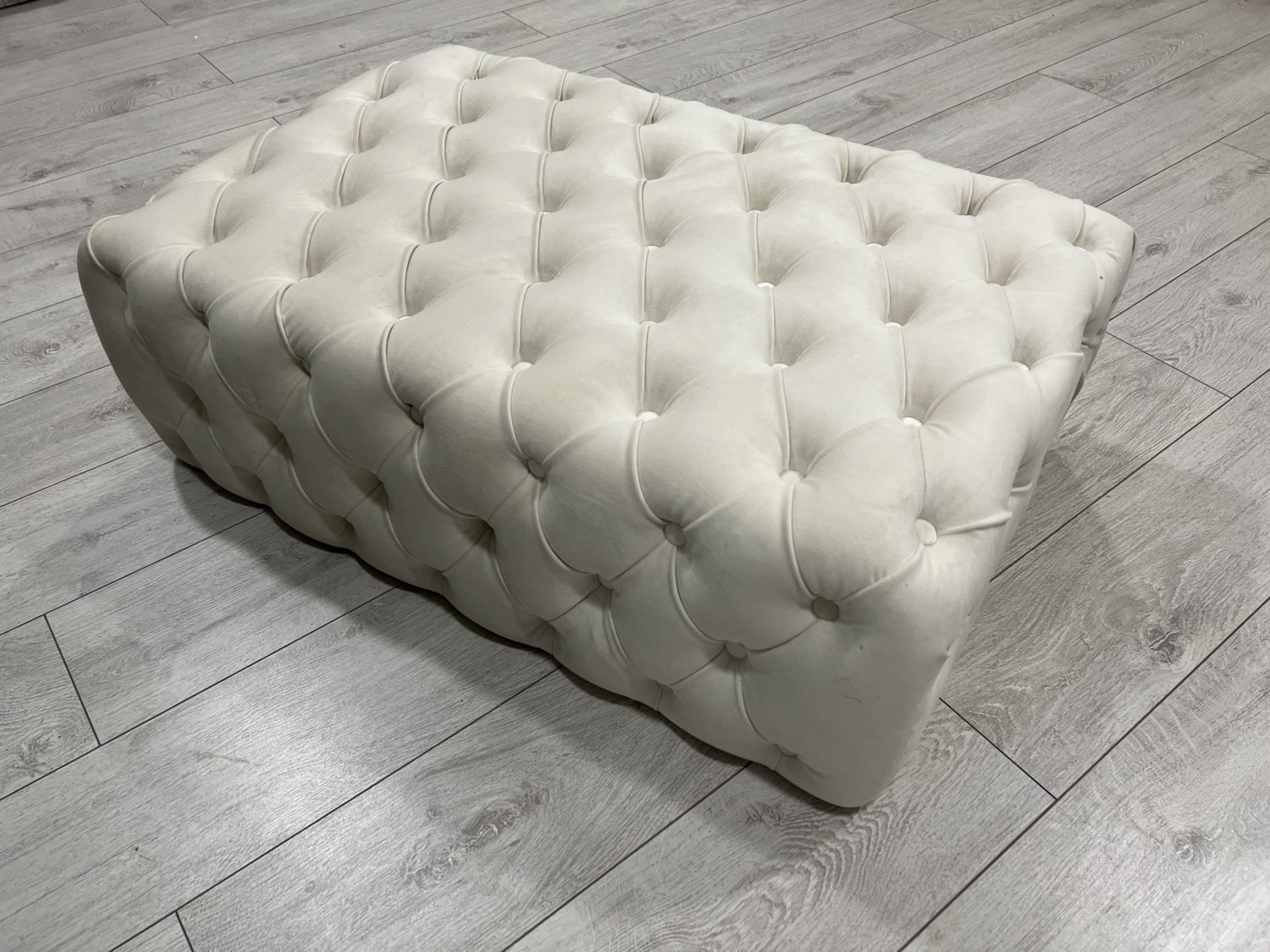 The Luxury Bed Company's Alexander Footstool
£399 – £739
The Luxury Bed Company is famed for its beautiful and decadent chesterfield beds, ottoman beds and children's beds. The Luxury Bed Company also offers stunning footstools and mattresses. The Alexander Footstool is particularly divine, standing elegantly at 17 inches high, in a Chesterfield-style with a luxurious deep button detail. It is available in 8 sizes and almost 100 different fabric and colour options. With a wide range of customisable designs, styles and high-quality fabrics, there really is something for everyone.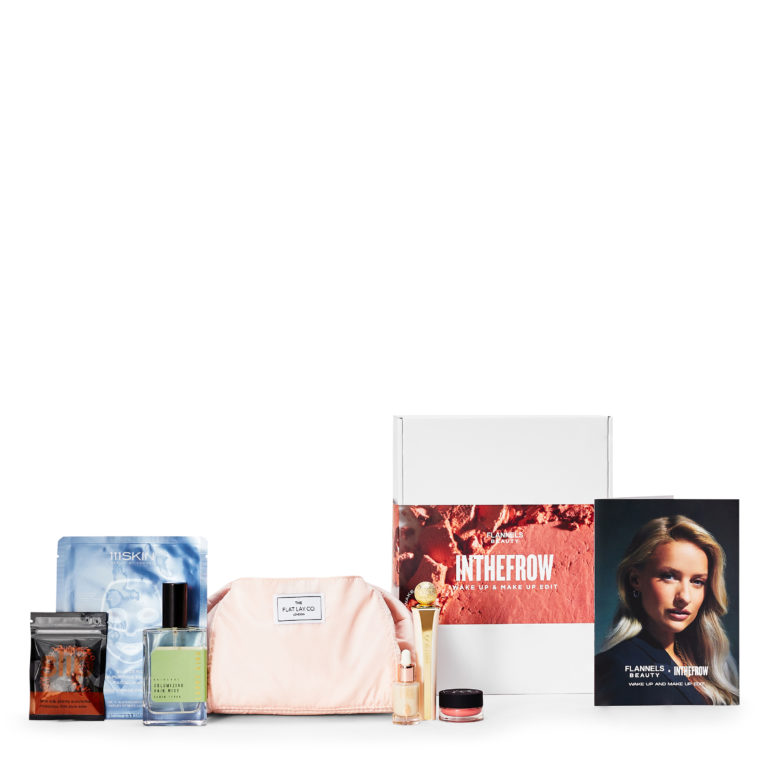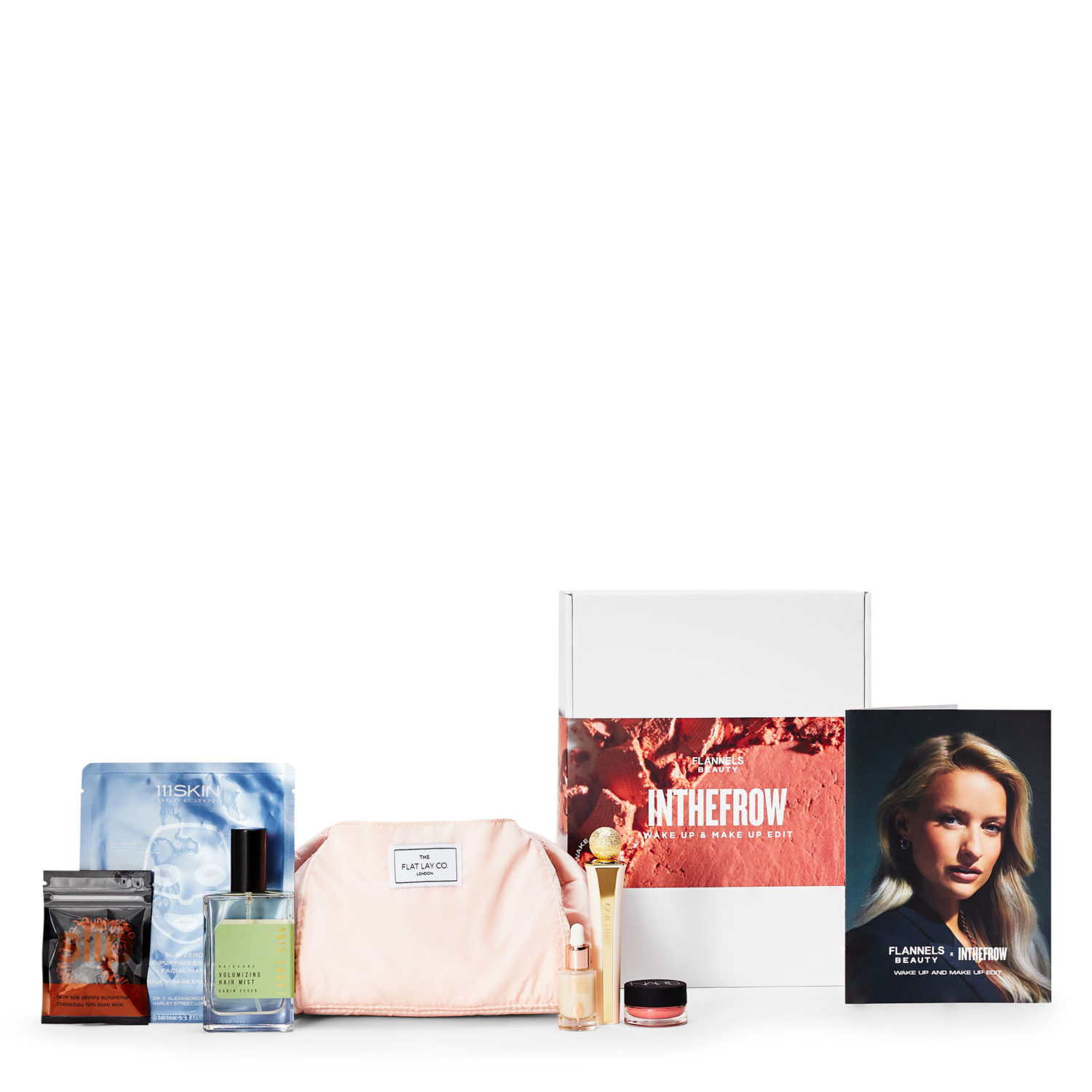 Flannels Beauty – In The FROW Wake Up & Make Up Edit
£65
A collection of all In The Frow's favourite products, available to you in one must-have beauty kit. The edit includes, NARS Air Matte Blush in Orgasm, Larry King Volumising Hair Mist, 111 Skin – Sub-Zero De-Puffing Energy Facial Mask Box, Jimmy Choo – Lipstick in Tender Pink, Slip Skinny Bobble Single in Bronze Polka Dot, Charlotte Tilbury Magic Serum and a Flat Lay makeup bag in blush pink.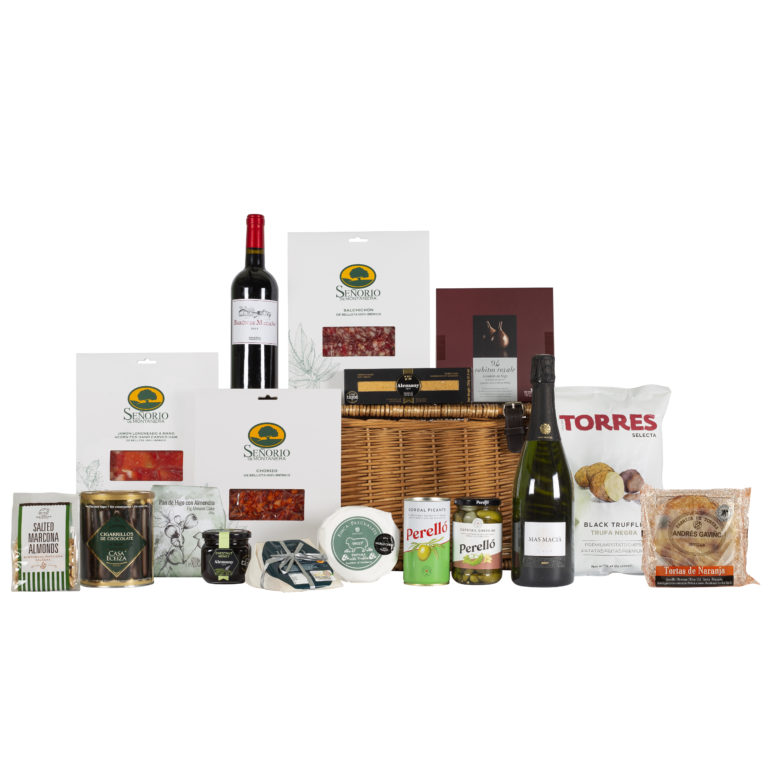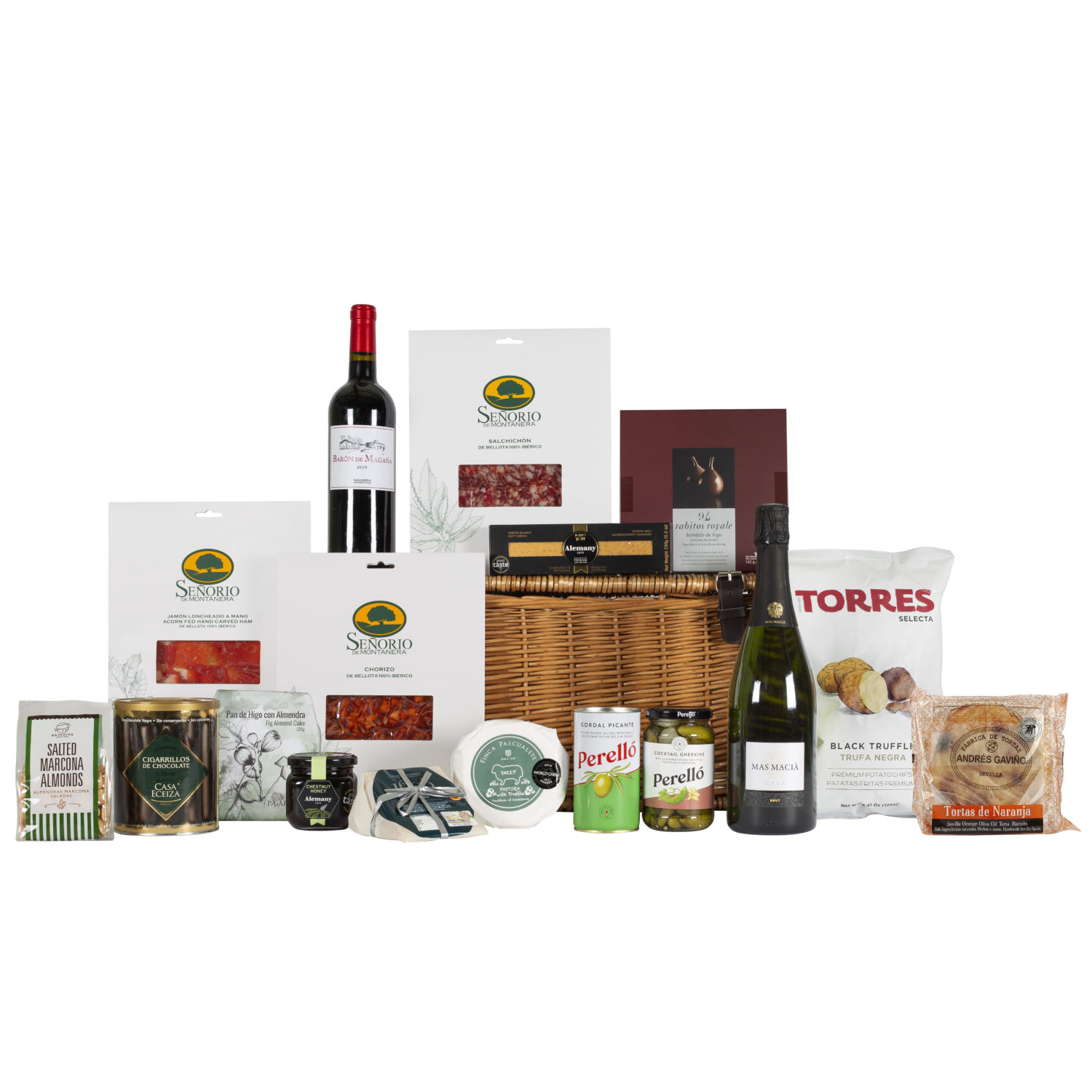 Brindisa Christmas Hamper
£175
The decadent Brindisa Christmas Hamper is perfect for a Spanish-inspired festive feast or as a delicious gift for a loved one. Stuffed full of Brindisa's most loved products, such as Senorio iberico bellota hand carved jamon, Pastura with truffles and Rabitos Royale, milk chocolate with salted caramel covered figs.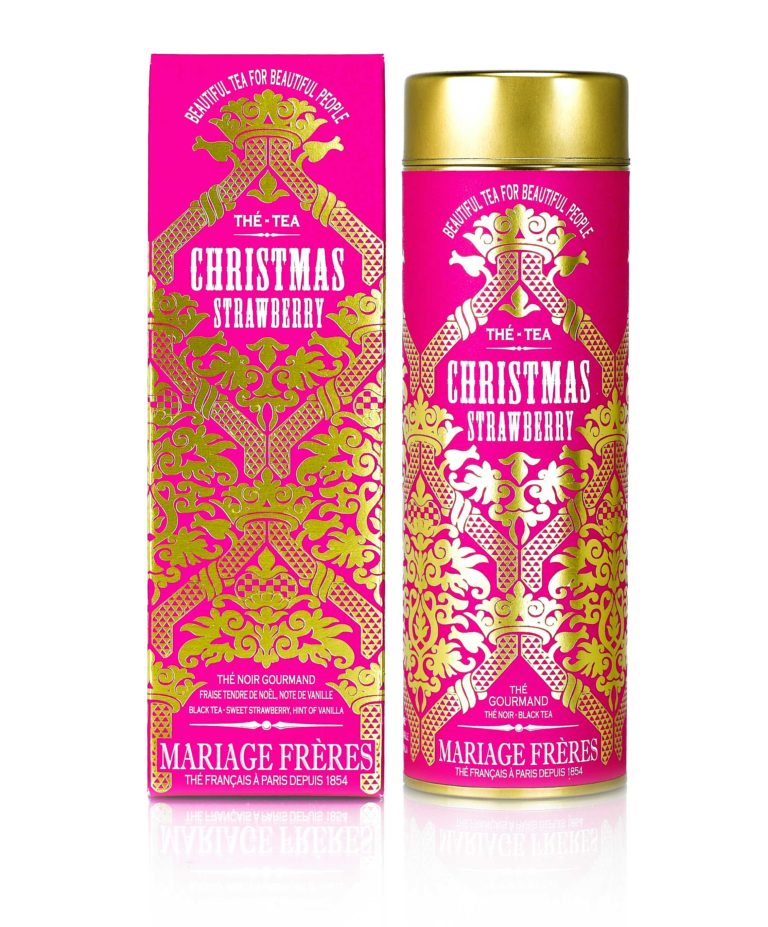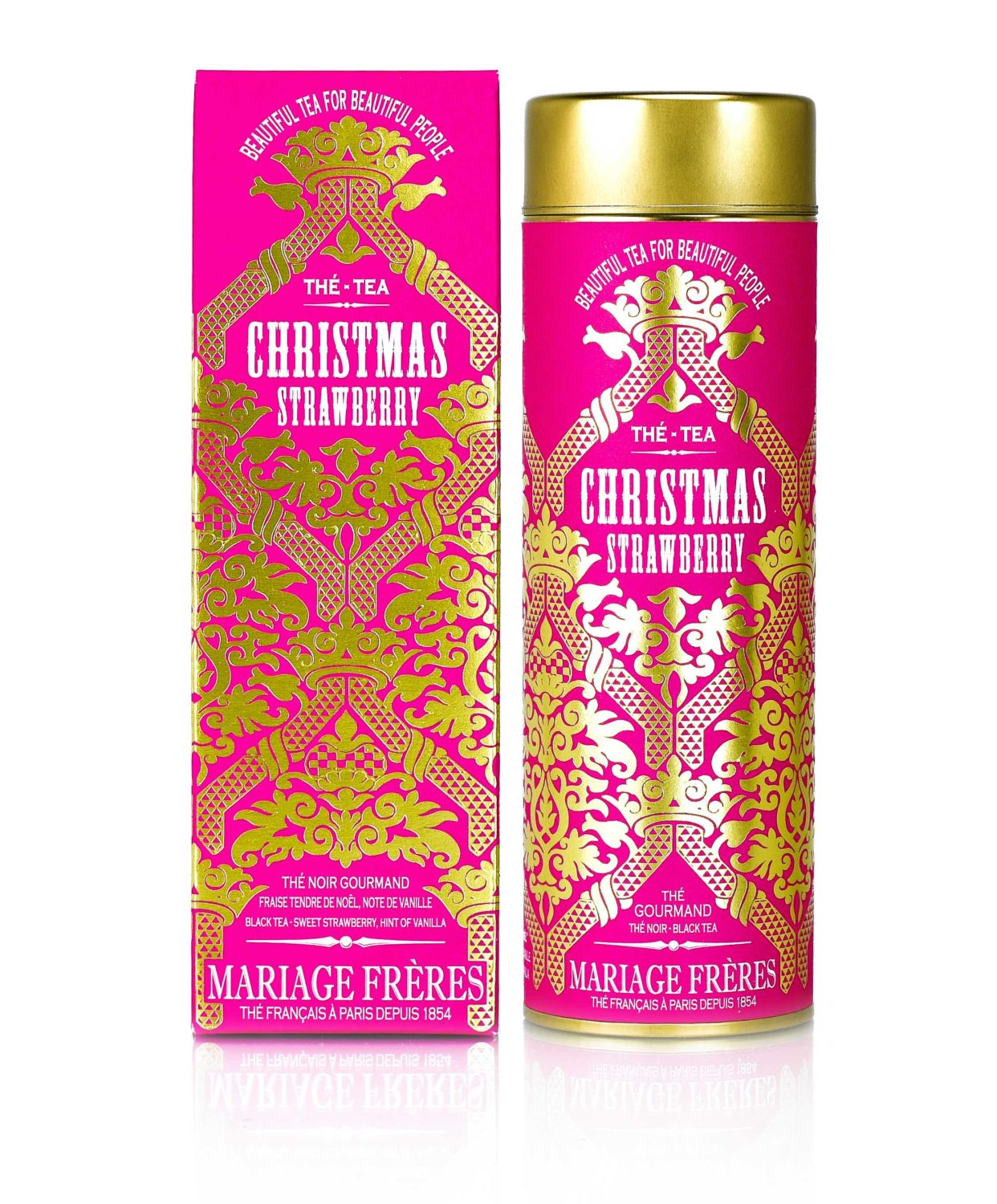 Mariage Frères Christmas Strawberry Tea®
£26
In Japan, the best time for strawberries is in December, which is the inspiration behind this rich black tea with beautiful morsels of tender strawberry and a hint of vanilla.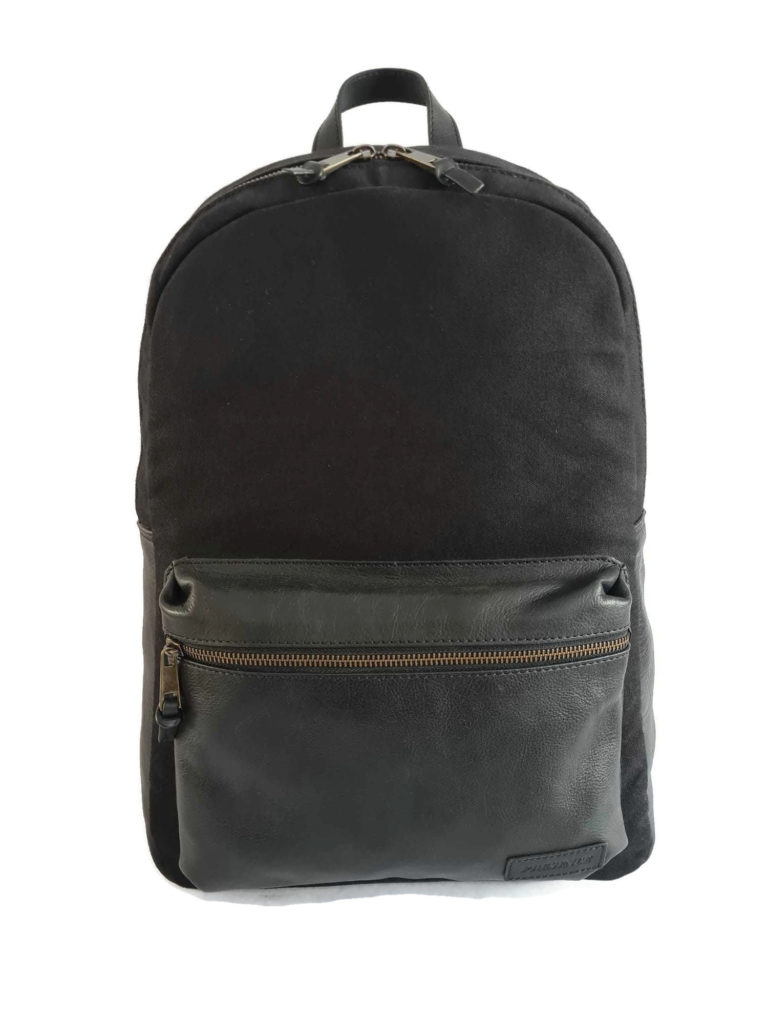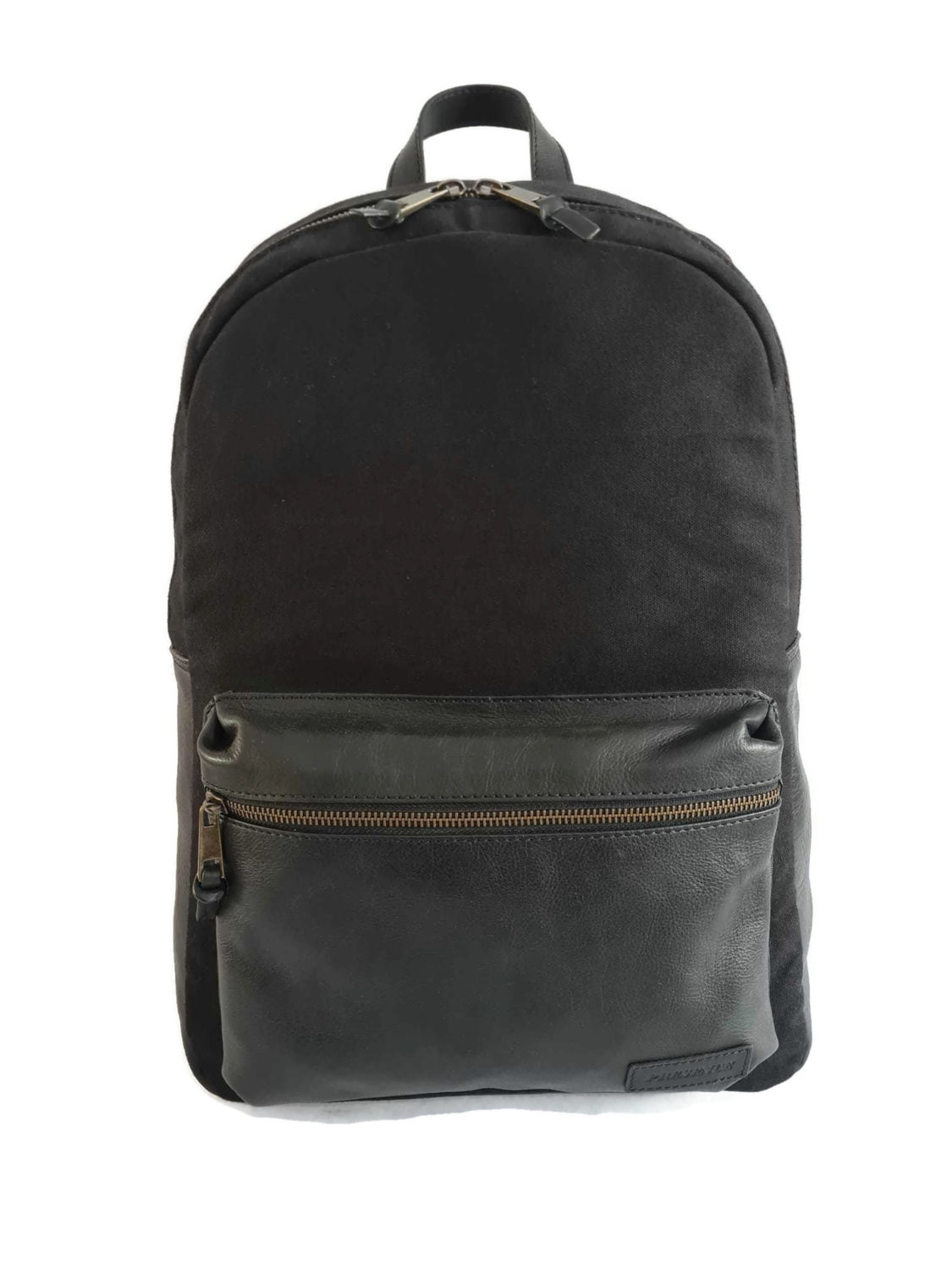 Presence Handcrafted Classic Full-Grain Leather & Organic Canvas Backpack
£105
Crafted by hand using a combination of beautiful leather and canvas which has been responsibly sourced from approved tanneries and cotton mills. This minimalist backpack is unique and durable, in a deep black-on-black tone.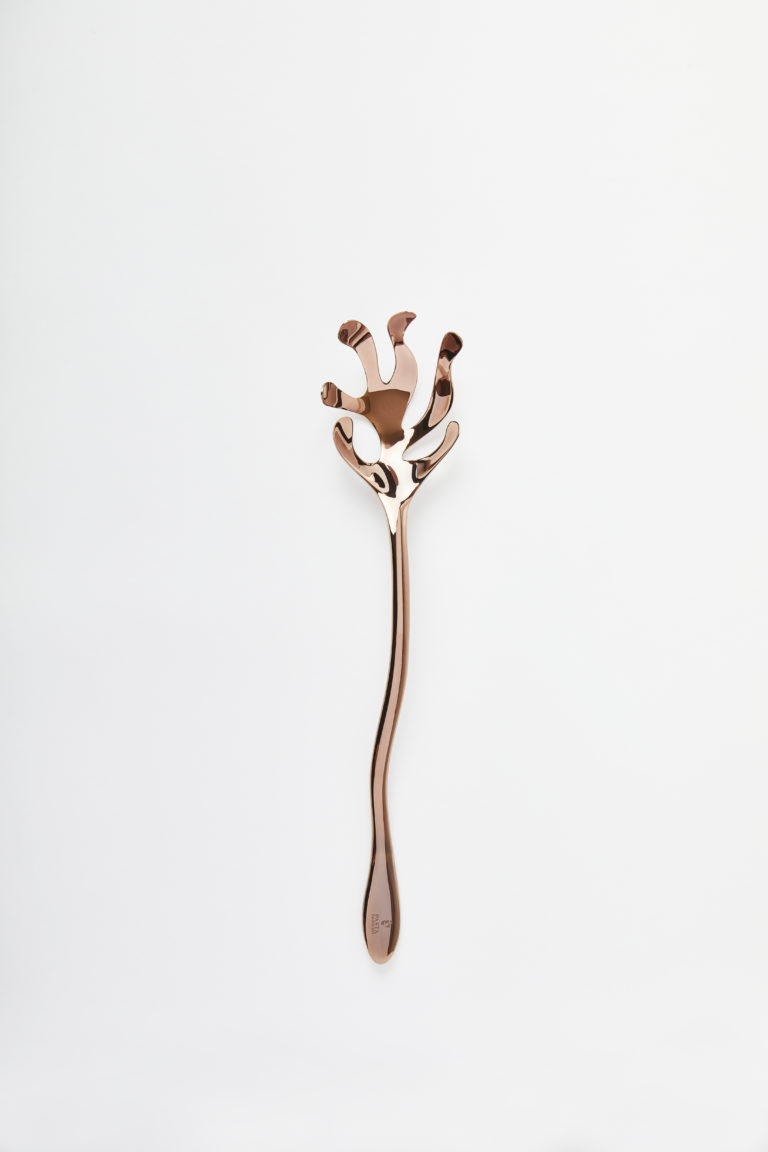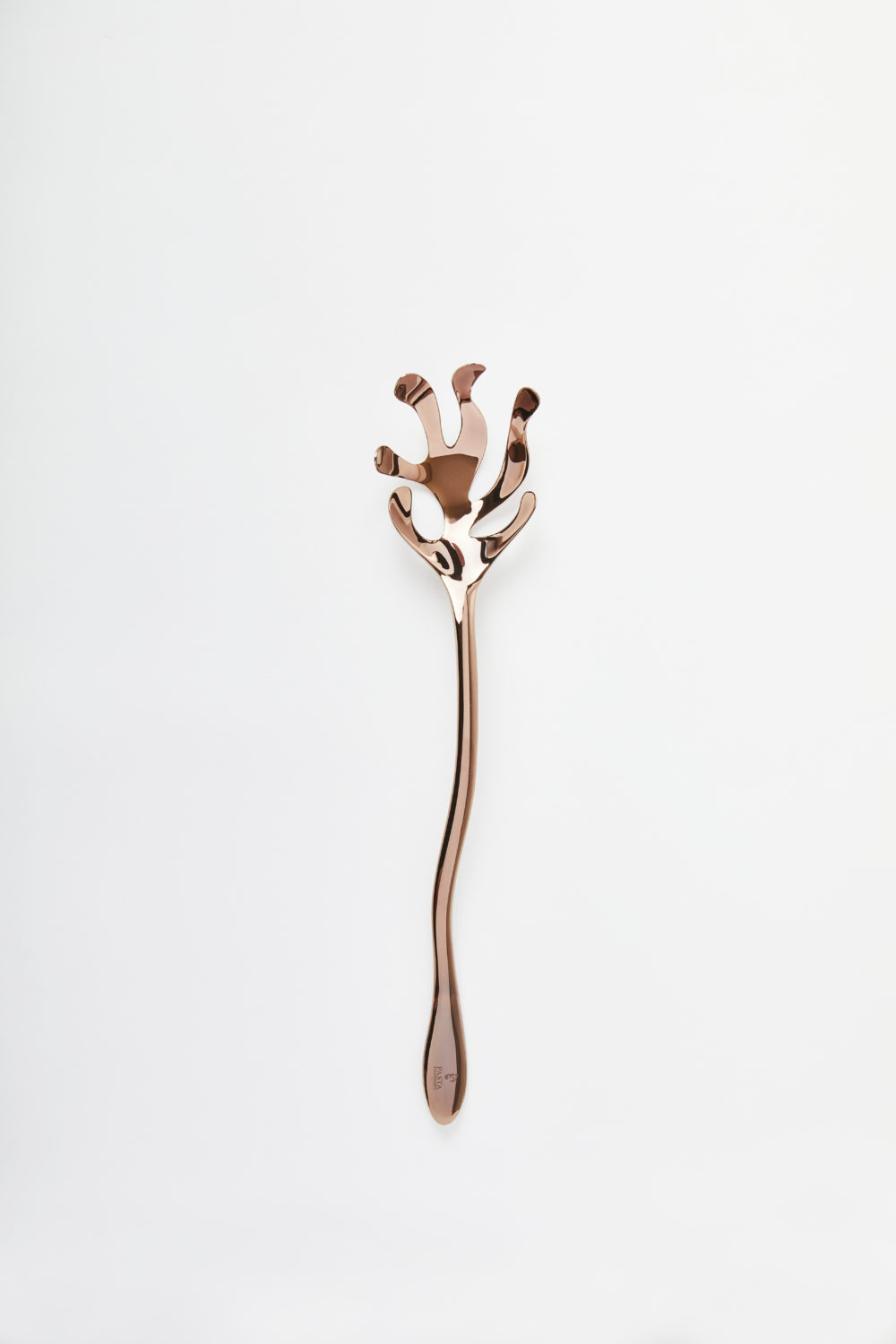 Pasta Evangelists x Alessi Serving Spoon
£32
The smoothest way to serve. Slowly plunge the spoon into pasta, give it a stir, and lift its strands before dropping onto a serving dish. The spoon's wavy branches will cling to pasta, without pinching or breaking, to ensure an elegant transition. The Spaghetti Serving Spoon designed by LPWK – Emma Silvestris is part of the Alessi "Mediterraneo" family for the table. The Mediterraneo design was inspired by ocean coral. The bespoke Pasta Evangelists finishing colour reflects the magical and symbolic aura of the ocean coral.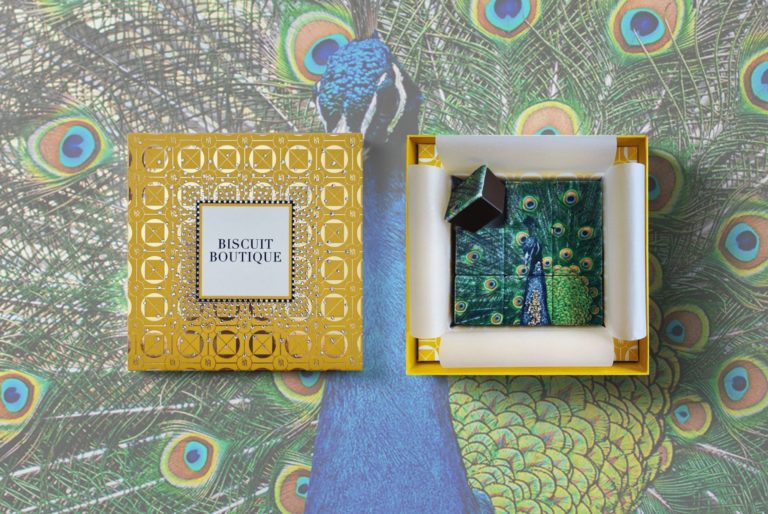 Biscuit Boutique's 512 – adorned with Swarovski® Crystals
£99
Each Biscuit Boutique box radiates 512 of the finest certified Swarovski Crystals. Once opened, a stunning peacock design is revealed and a dazzling edible gems made with indulgent Belgian chocolate with Belgian chocolate ganache and a hazelnut praline filling.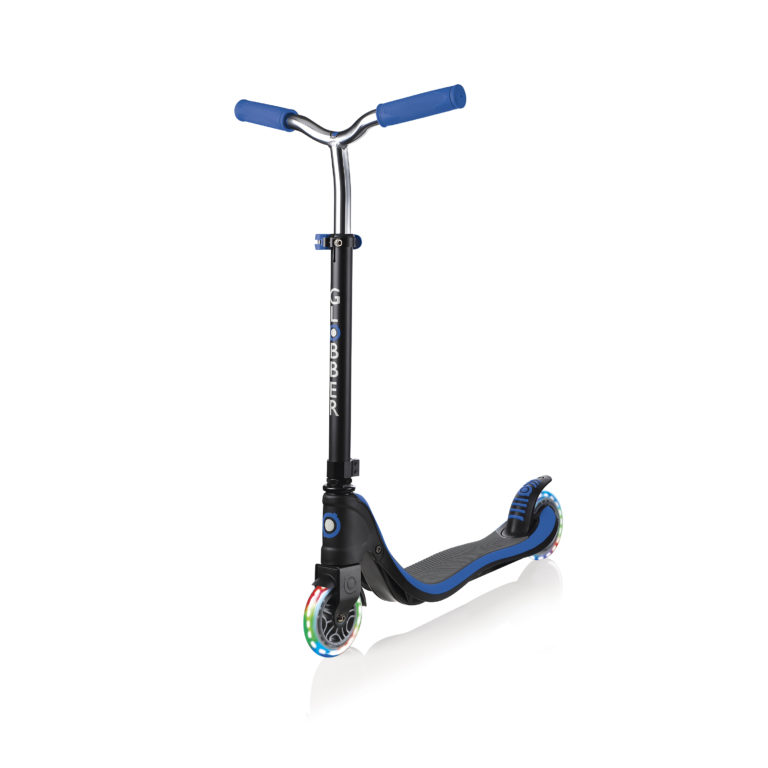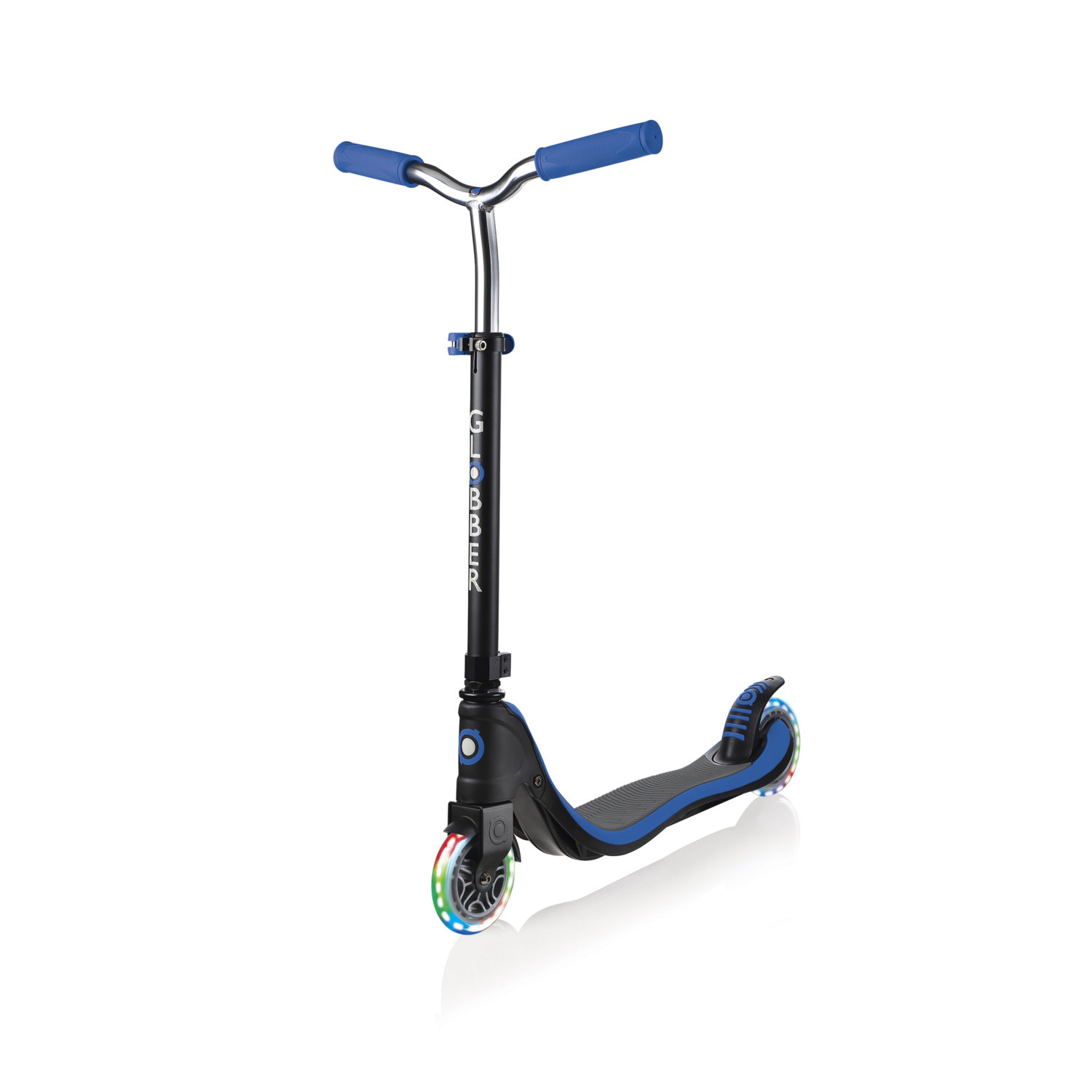 The Globber Flow 125 Lights
£79.99
The Globber Ultimum Lights is the first-ever scooter to feature patented adjustable steering angle control so you can easily adjust the turning radius of the front wheel to fit their chosen riding style. With 20 bright, multi-coloured LEDs; a vibration sensor mode that automatically activates the LEDs; and 12 different light patterns. The scooter quickly folds with the patented elliptic folding system. Ideal for kids aged 5+, all the way up to adults.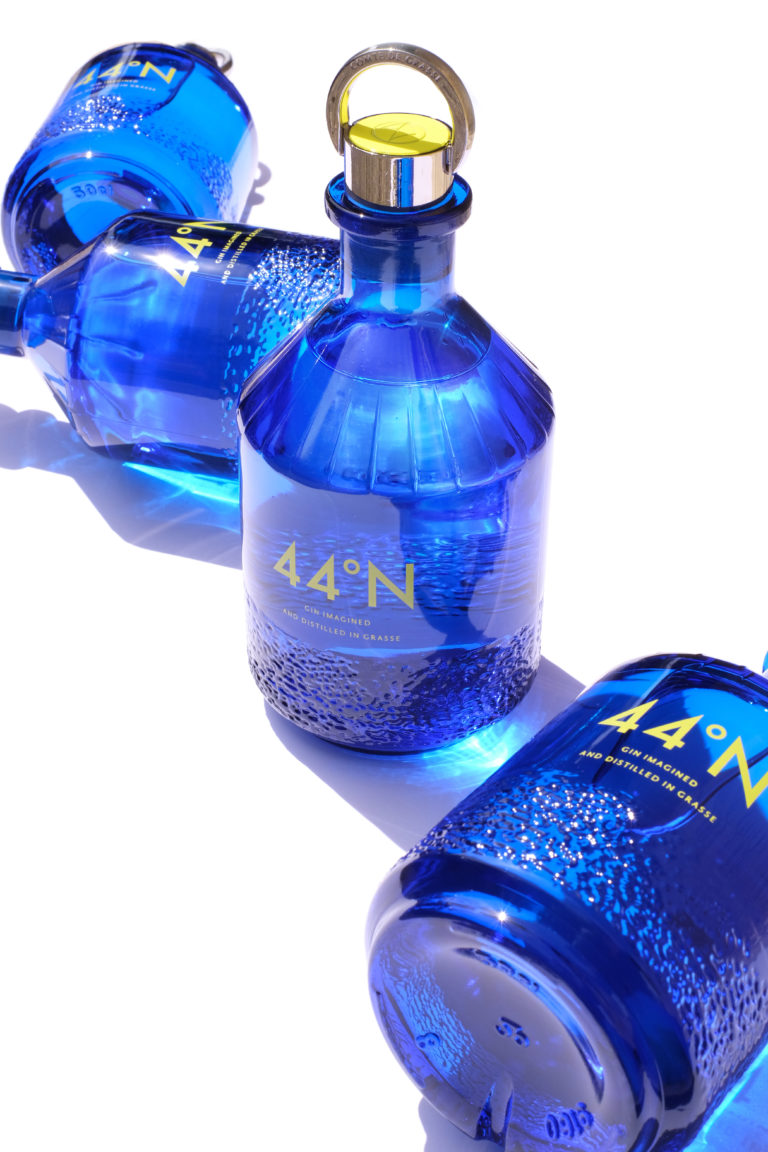 Comte de Grasse 44°N Gin
£74.95
Introducing 44°N, the inaugural gin from French distiller Comte de Grasse. 44°N is inspired by the Mediterranean and perfume production methods, and is made using sustainable and efficient methods such as ultrasonic maceration, vacuum distillation and CO2 supercritical extraction. The list of botanicals is extensive, with verbena, everlasting (a golden flower), horse parsley, samphire, lavender, mimosa, grapefruit, patchouli and Sichuan pepper among a few of them.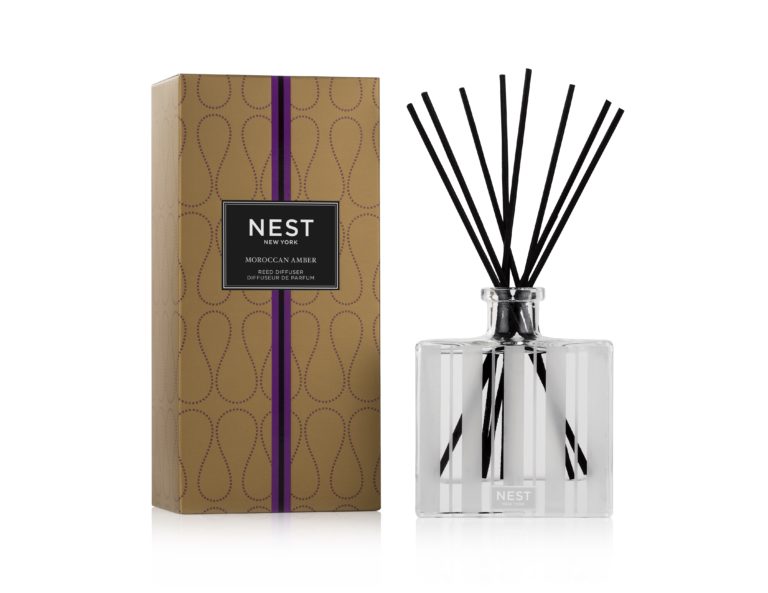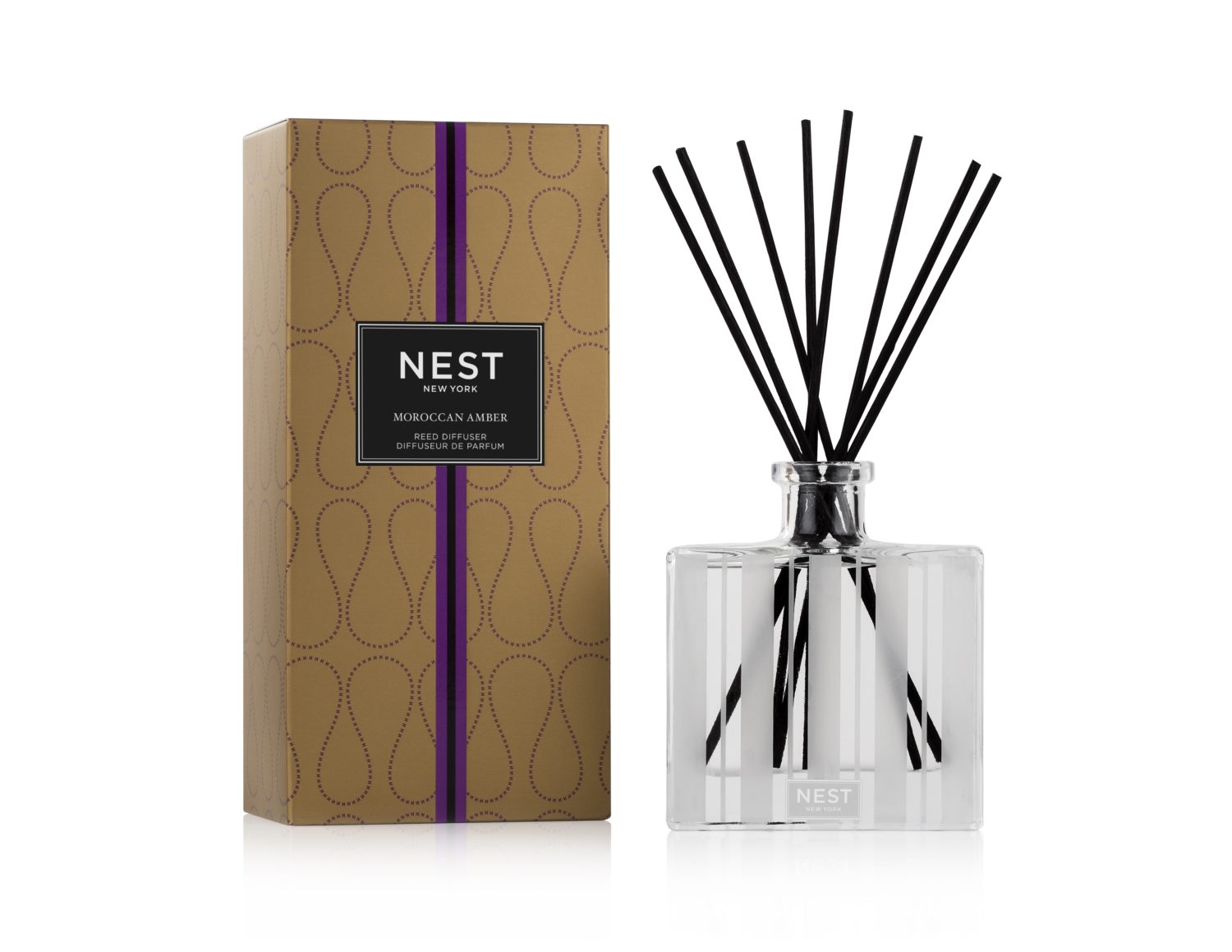 Nest New York Moroccan Amber Reed Diffuser
£45 168ml
Create a romantic and cosy atmosphere through the power of scent. Nest New York's reed diffuser featuring Moroccan amber, sweet patchouli, heliotrope, and bergamot with a hint of eucalyptus with transport you to a hot Turkish bath filled with sweet spices and coffee beans.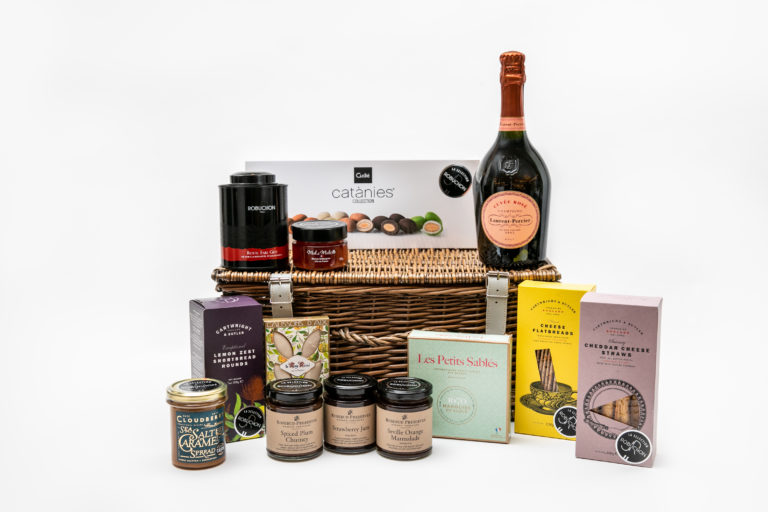 Bespoke Luxury Hamper by Robuchon London
From £80
Legendary French chef and restauranteur, Joel Robuchon believed in exceptional ingredients. Now you can curate your own bespoke hamper with a variety of handpicked products from La Selection Robuchon. From fine red wine and champagne to tea and chocolates, there is something for everyone.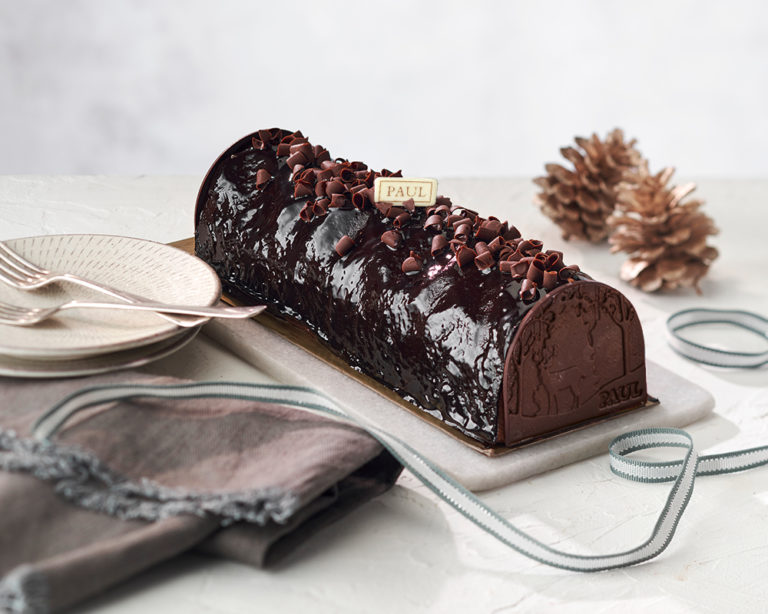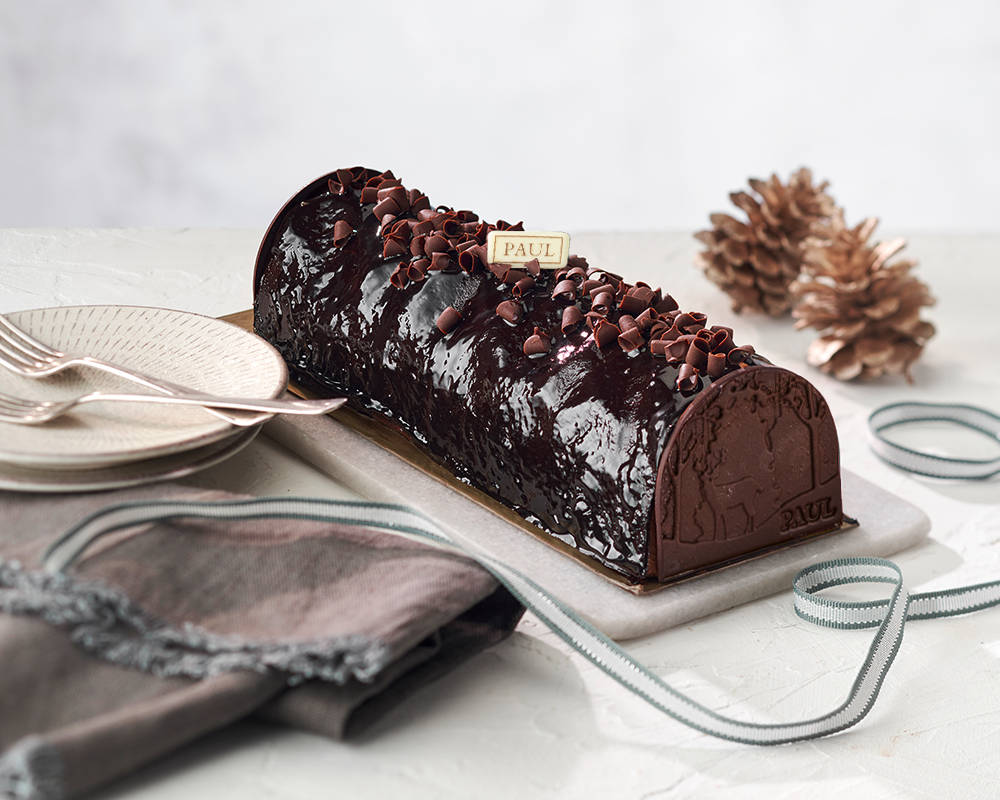 Chocolate Praline Yule Log
£38.95
For a really elegant grand finale to a Christmas meal or a sweet gift for someone special in your life, this impressive centrepiece is hard to beat. It's made with a delectable combination of bavaroise cream made with 70% dark chocolate, crispy praline pieces, cocoa genoise and almond dacquoise biscuit. Finished with a mirror chocolate glaze, it is decorated with dark chocolate curls and decorative dark chocolate end plaques.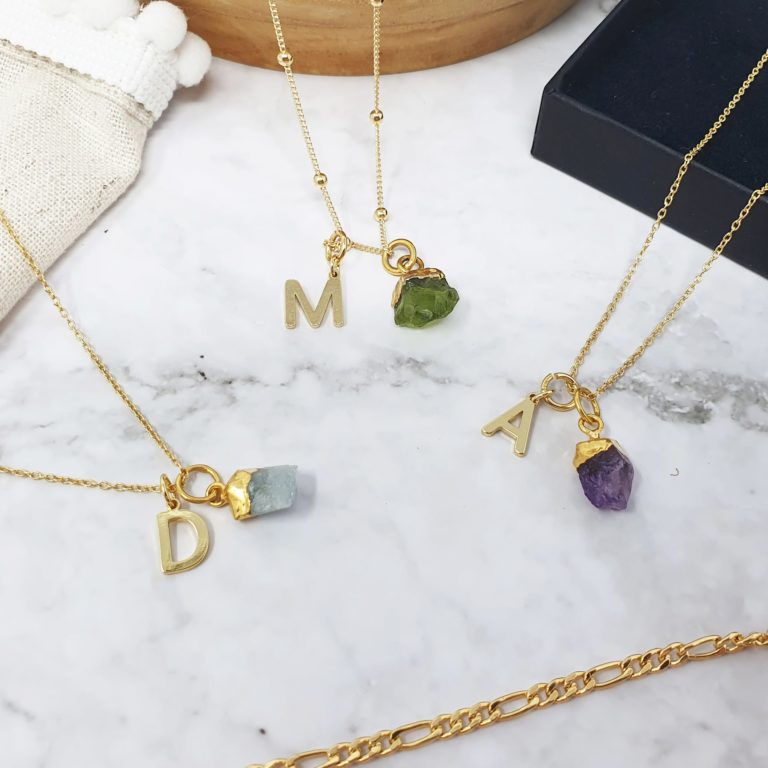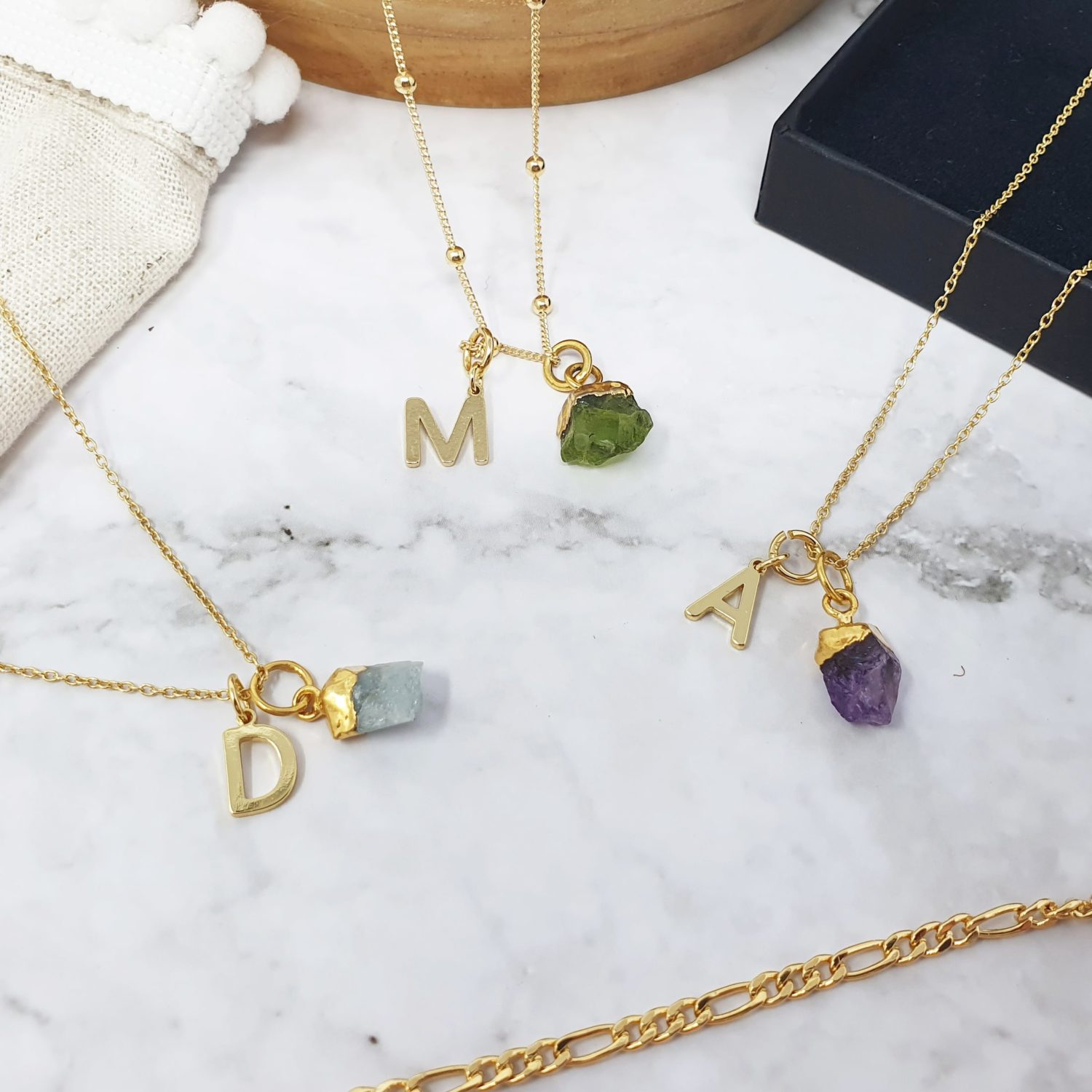 Harfi Initial and Birthstone Necklace
£60
The gold initial and birthstone necklace gives you the chance to personalise twice with both a special someone's initials along with a raw birthstone to represent their birthday. This eye catching piece combines high quality craftsmanship and precious metal.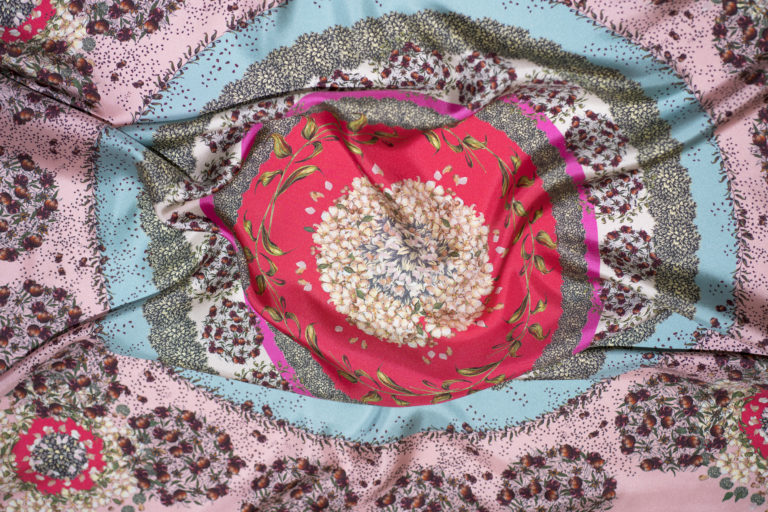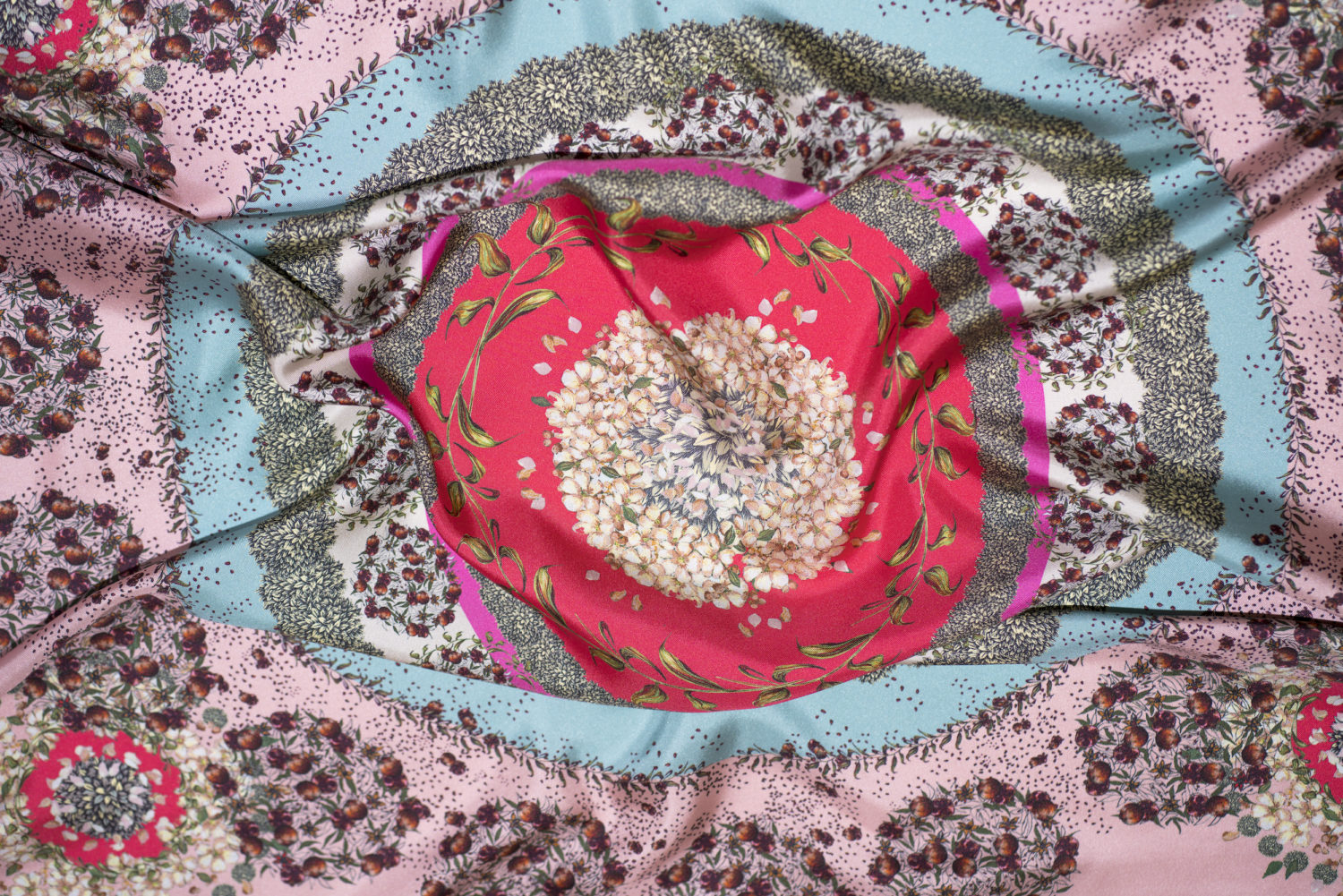 Jag Sihra Garland Silk Scarf in Candy
£250
Studio Jag Sihra are proud that the making of their artefacts takes time. Every design begins with original drawings and paintings. This luxurious collection of pure silk printed scarves are exquisitely hand-illustrated by Jag and made in England. Each Jag Sihra piece is a true collectible, to be cherished for generations; unique, timeless, elegant and always beautiful.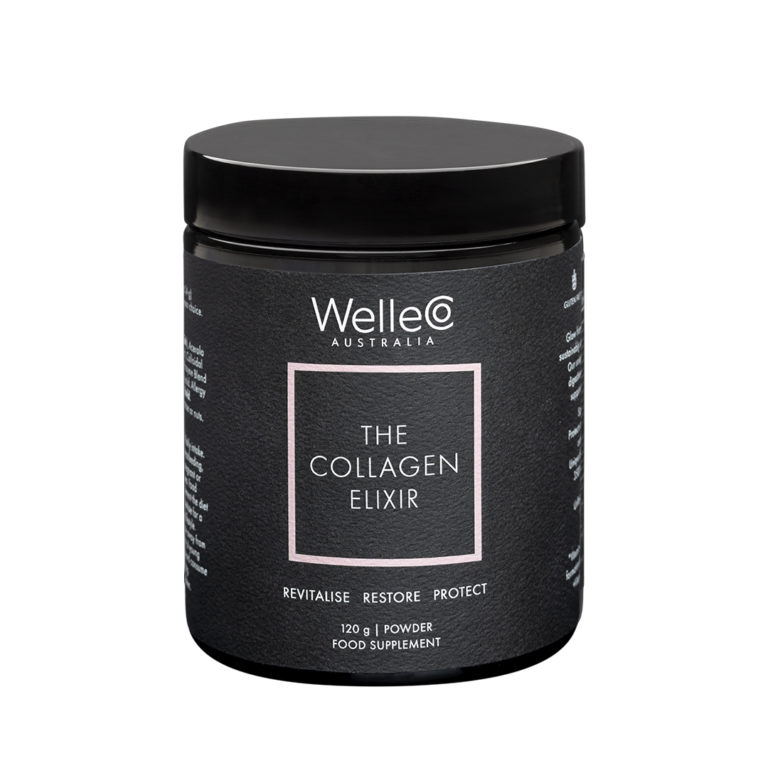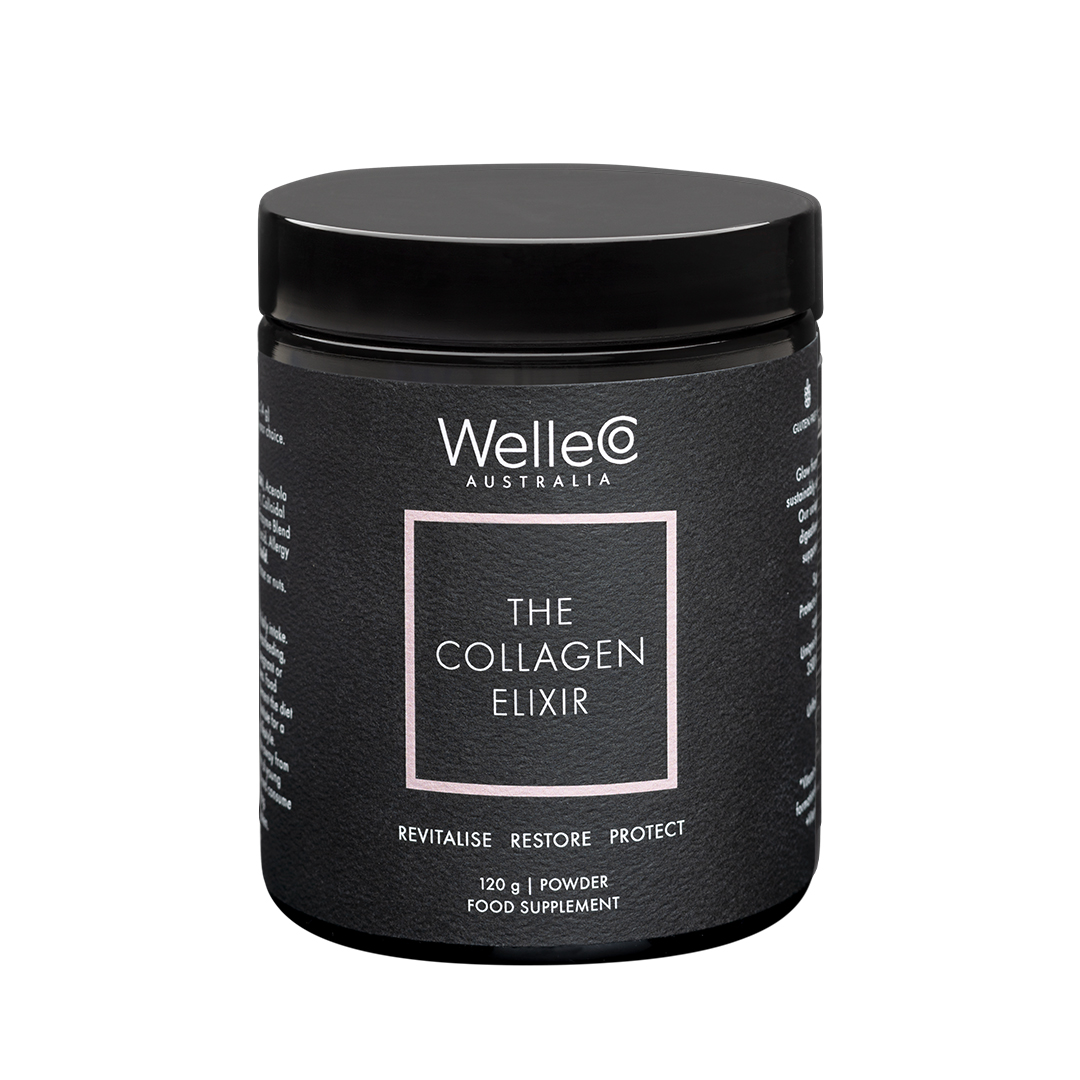 WelleCo Collagen Elixir
£45
The powerful blend of sustainably sourced marine collagen peptides with natural vitamin C, hyaluronic acid, silica and digestive enzymes helps to hydrate and support from within, for healthy, radiant skin.The Collagen Elixir is WelleCo's new supercharged blend that contains the highest dose of collagen from wild-caught fish, without the fishy taste. The sustainably sourced marine collagen works in synergy with vitamin C, hyaluronic acid, silica and digestive enzymes for a powerful formula that supports glowing skin, strong nails, thick hair and a healthy body.