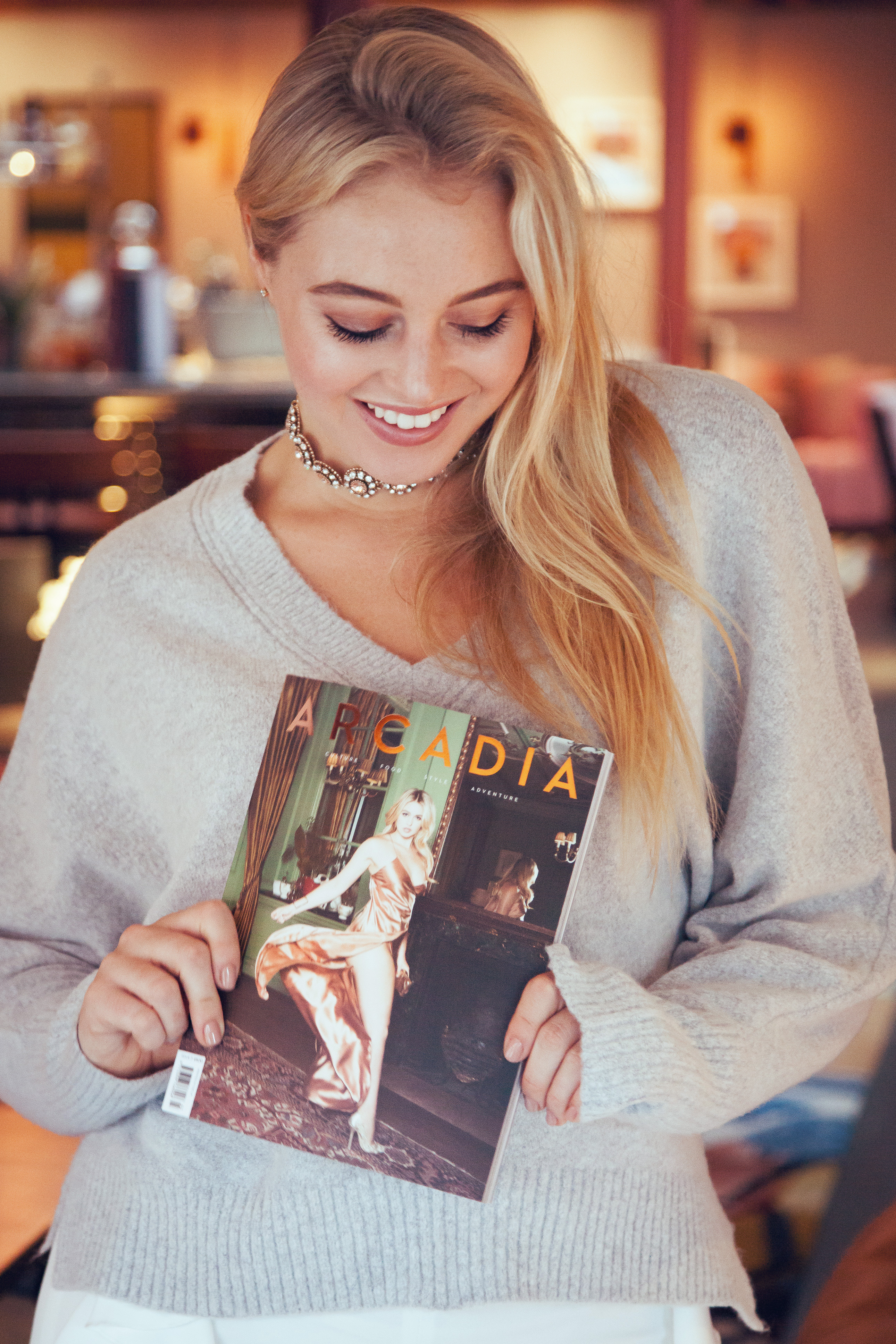 Iskra Lawrence
Sunday 18th September 2016
6pm – 8pm
Bluebird Chelsea
To celebrate the release of the Autumn/Winter 2016 issue of Arcadia magazine, we held a decadent private four-course dinner at the iconic Bluebird Chelsea. The evening was held in honour of our beautiful cover star, plus-size model and activist Iskra Lawrence. We also invited some of our favourite influential models and creatives to celebrate with us.
Pre-order Arcadia Autumn/Winter 2016 here…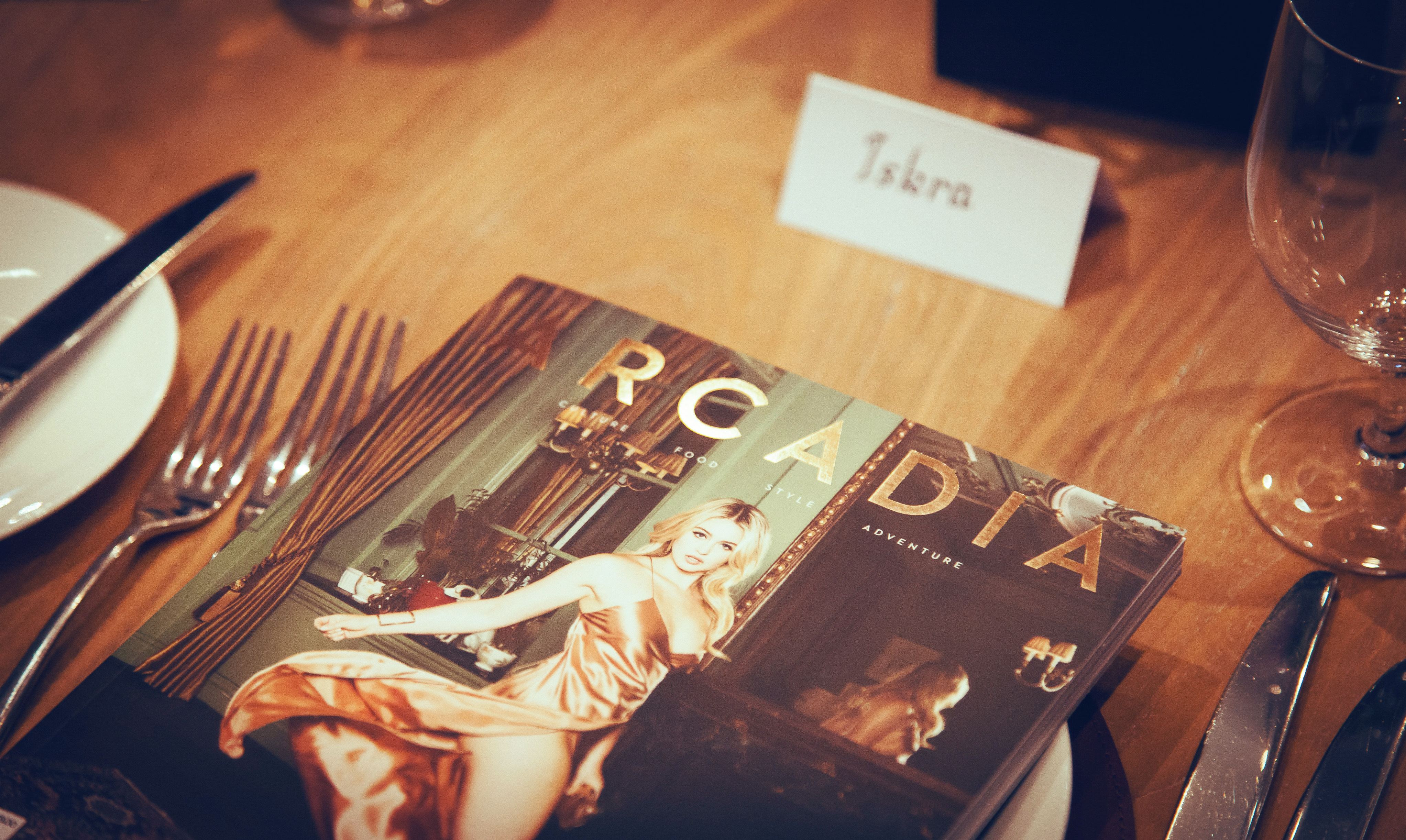 Guests
Arcadia magazine cover girl, plus-size model, activist and social media sensation with over 2.5 million followers on Instagram alone.
Puma ambassador alongside Kylie Jenner, former Made in Chelsea star and influencer with over 2 million followers on social media.
Law graduate and influential blogger with over 460,000 followers on social media.
Model and IT-girl, she has graced the cover of Elle twice and modelled for Vogue, Thomas Sabo and Maybelline.
Leading creative influencer and model that has worked with some of the industries powerhouses such as MAC, Nars and Aspinal of London.
One of London's most celebrated and innovative photographers. She was personally scouted by Jessica Alba and invited to shoot her latest Honest beauty campaign.
Special Bookings Agent at Models 1
PR Manager at Models 1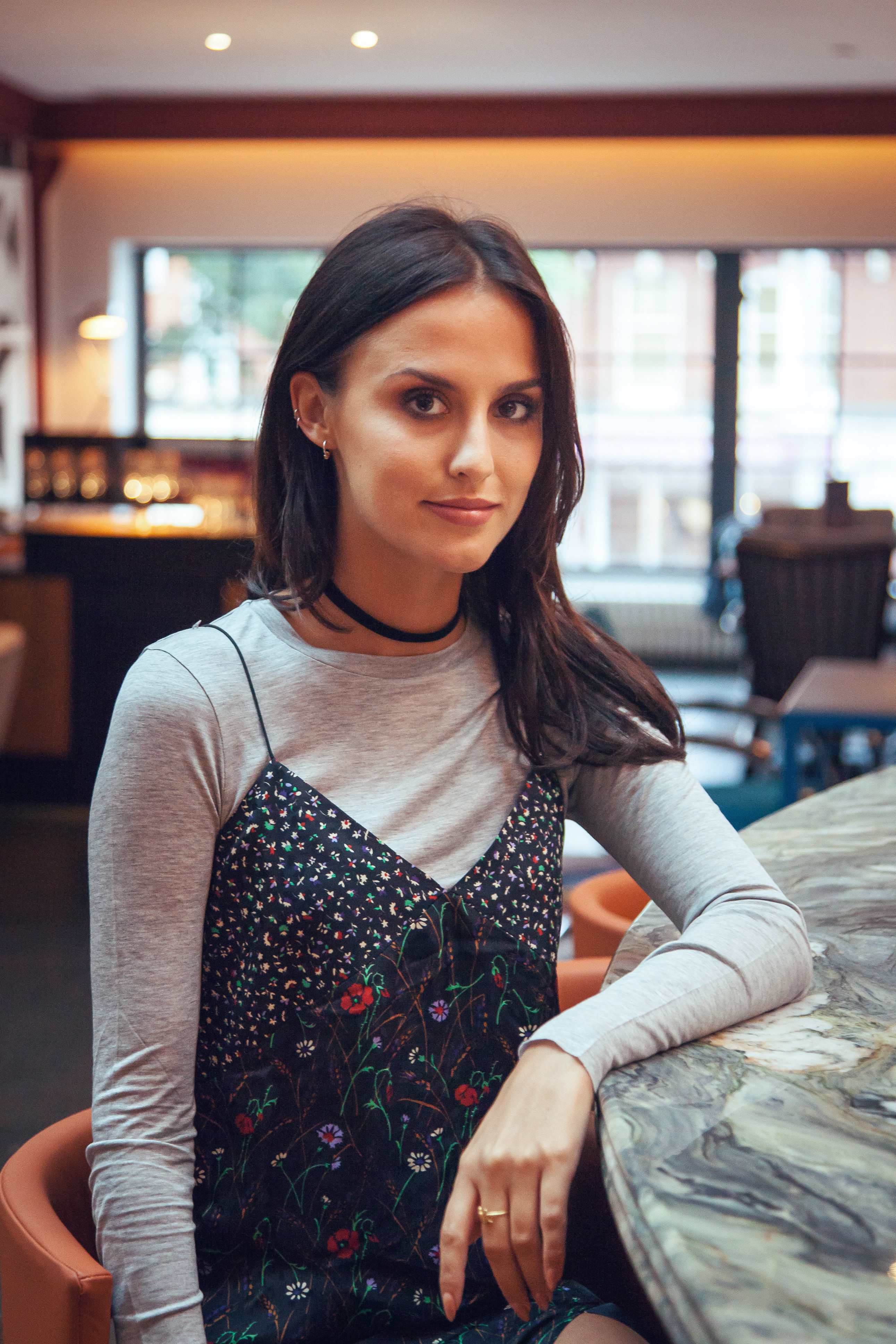 Lucy Watson
Location
Bluebird Chelsea restaurant is a glittering Grade II listed Art Deco icon, situated in the heart of the famous King's Road. The London landmark recently underwent a meticulous makeover. It is an aesthetic playground of bright colours, luxurious bespoke Celia Birtwell textiles and luscious mature greenery.
On the ground floor is a contemporary Café and Courtyard with one of the cities most enviable outdoor terraces. The first floor boasts a quietly elegant Restaurant and Bar and it comes complete with its own extensive Wine Cellar and Shop which sells designer fashion, art books and upmarket homeware.
Celebrities and societies elite have flocked to Bluebird Chelsea for decades. It still remains the place to see and be seen.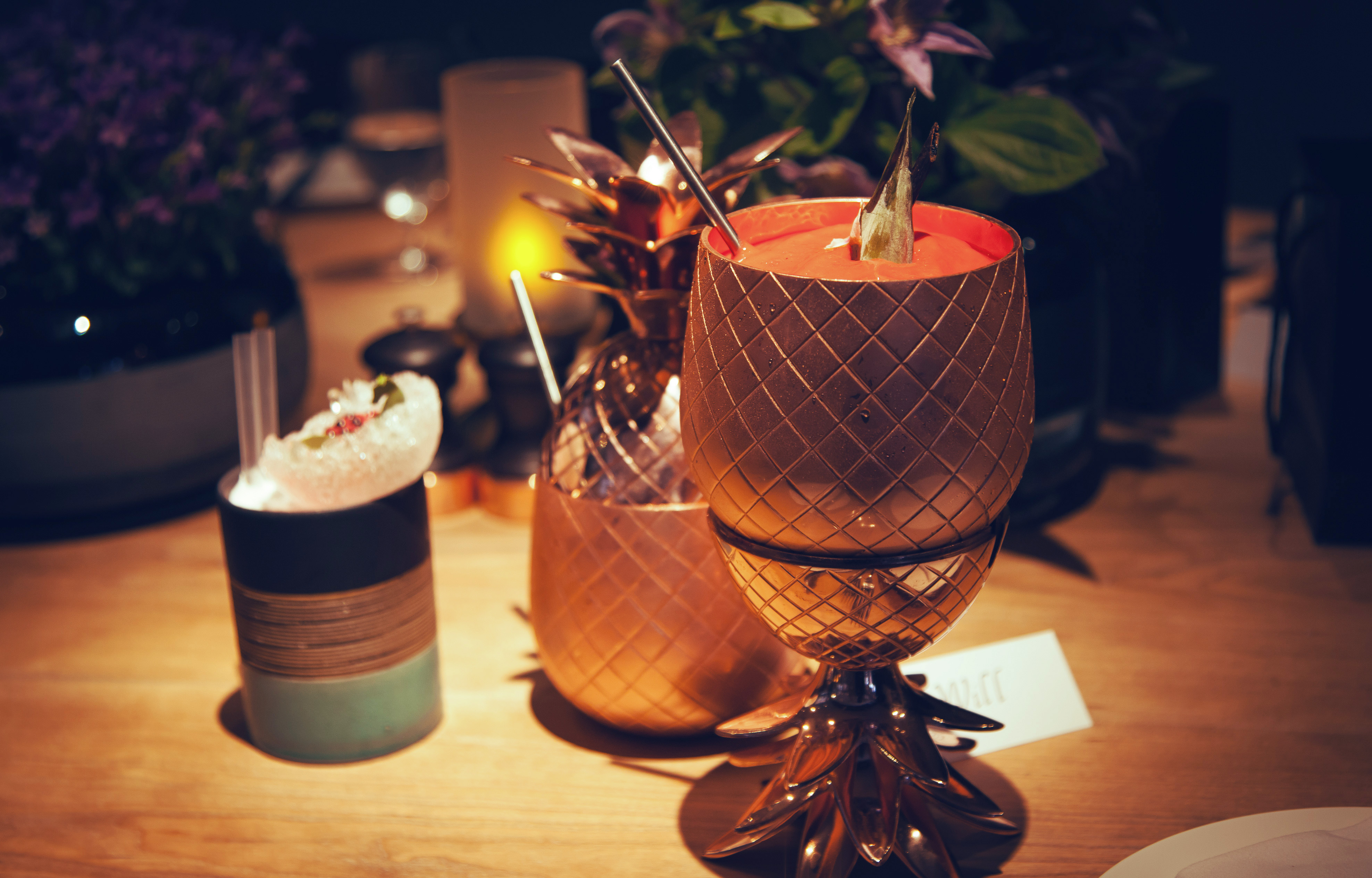 Drinks
Guests had the choice of two delicious curated cocktails using Absolut Elyx.
The Arcadia
Served in a rose gold Pineapple
Absolut Elyx
Fresh Pineapple Juice
Cinnamon Syrup
and
The Bluebird
Served in a Japanese Black, Gold and Mint Cup
Absolut Elyx
Lime Leaves
Lemon Juice
Blackcurrant Syrup
Goji Berry Liquor
Fresh Cranberry Juice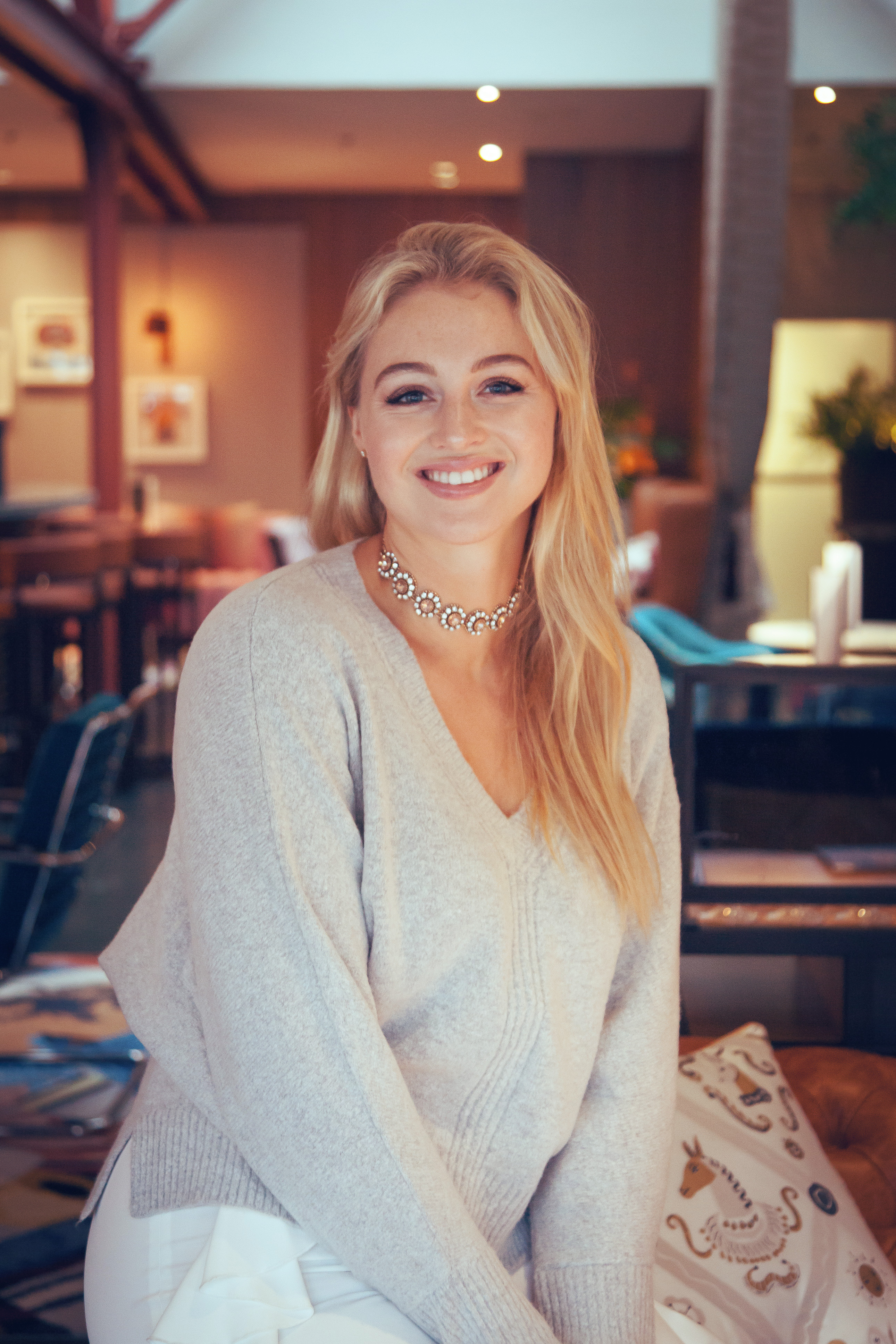 Iskra Lawrence
Food
Celebrated Executive Head Chef Liam Smith-Laing oversees Bluebird Chelsea's contemporary Mediterranean menu, which pays homage to Bluebird's renown sociable style with a selection of small plates and sharing dishes.
Guests dined on a decadent four course dinner from Bluebird Chelsea's Autumn menu.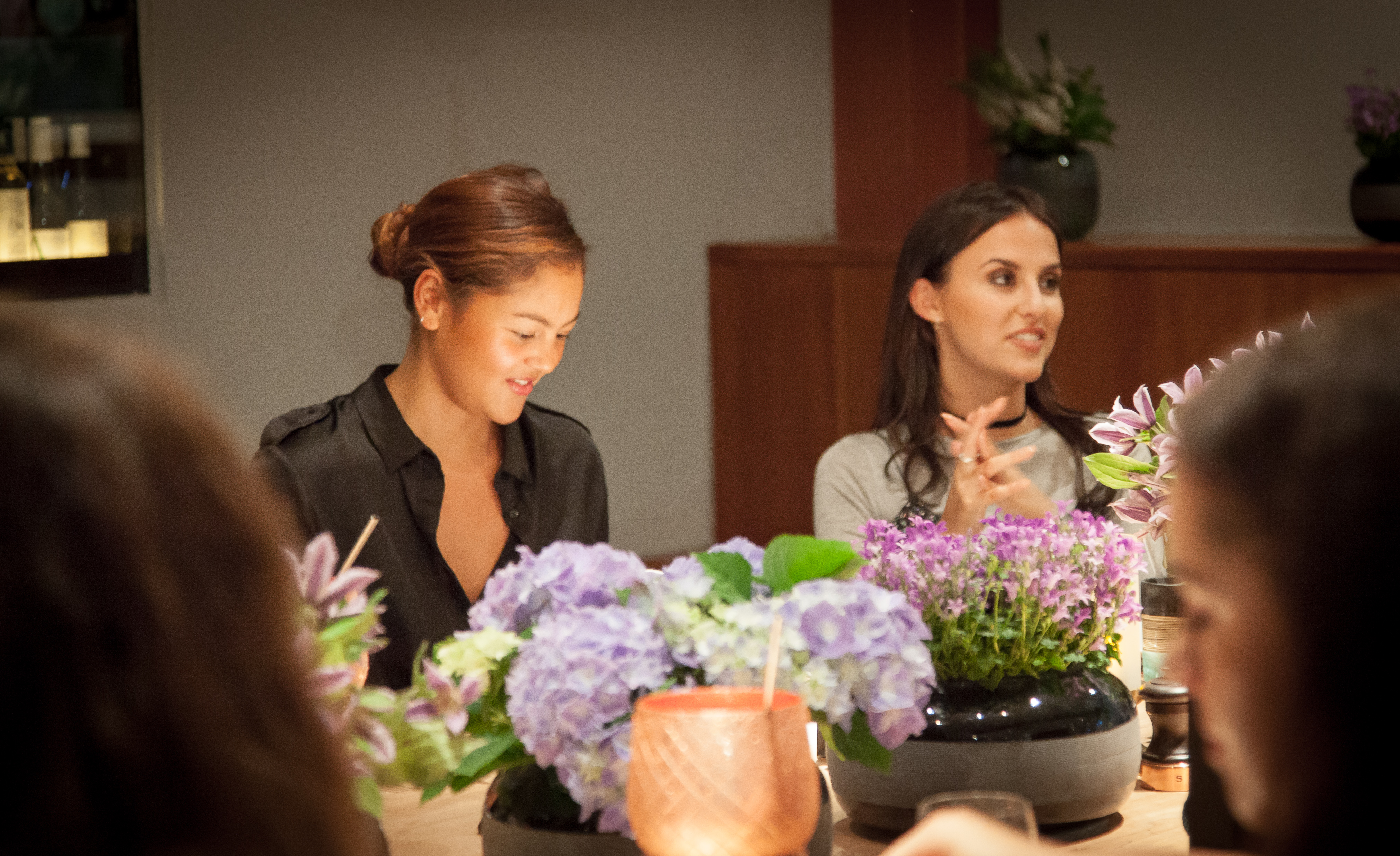 SJ Speechly and Lucy Watson
Appetisers
Artichoke Tapenade with Ficelle Croutons
Goats Curd with Herbs and Shallots
Starters
Steak Tartare Provençal with Chargrilled Toast and Chopped Chives
Yellowtail Carpaccio with Guacamole and a Citrus Marinade
Soupe au Pistou with Basil Pesto and Parmesan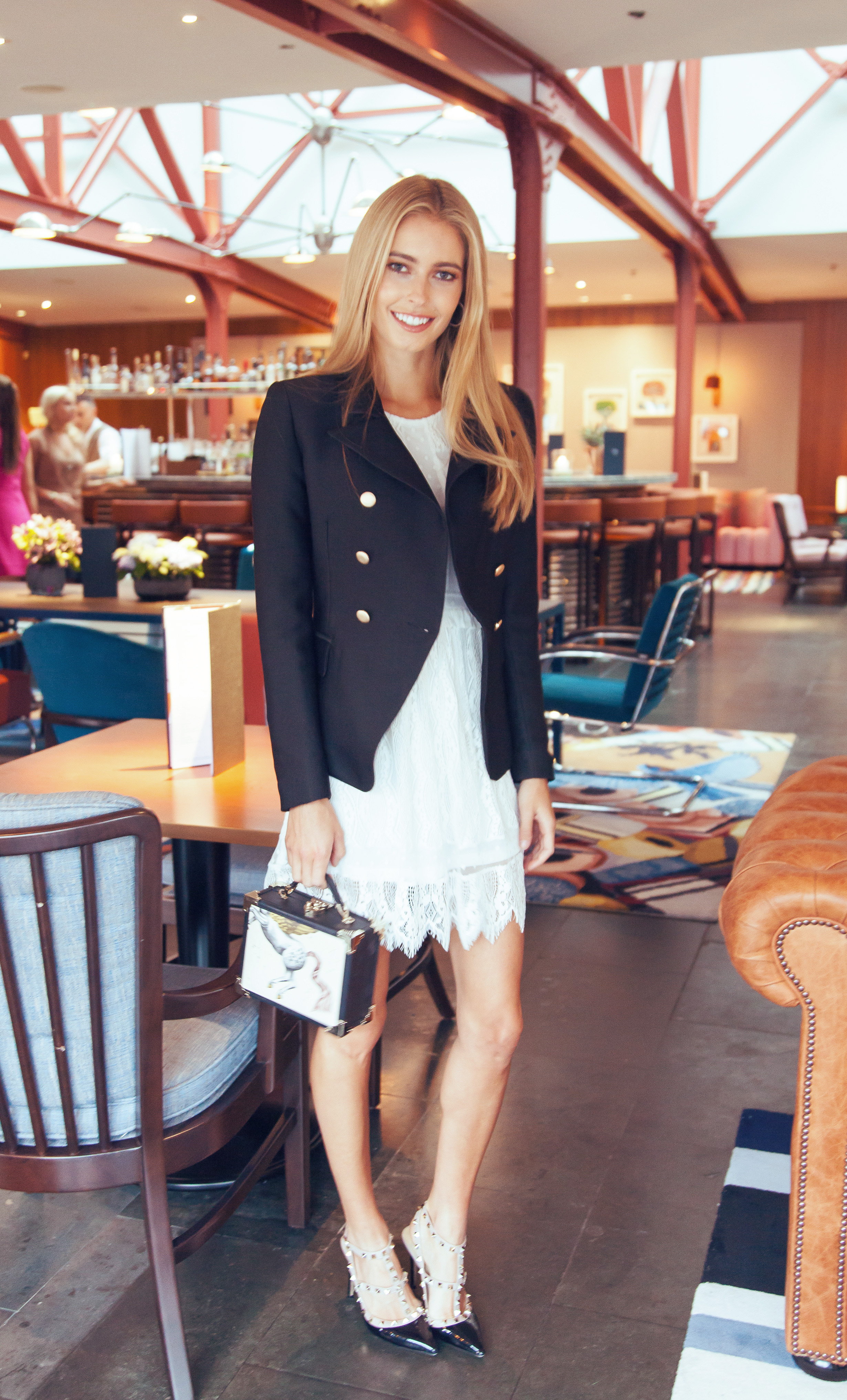 Amy Neville
Mains
Roast Chicken with Tarragon and Lemon
Steamed Sea Bass with Tomato and Grape Relish
Rigatoni with Pan Fried Ceps and Parmesan
Sides
Roast Garlic and Olive Oil Pommes Puree
Wilted Spinach with Lemon and Chilli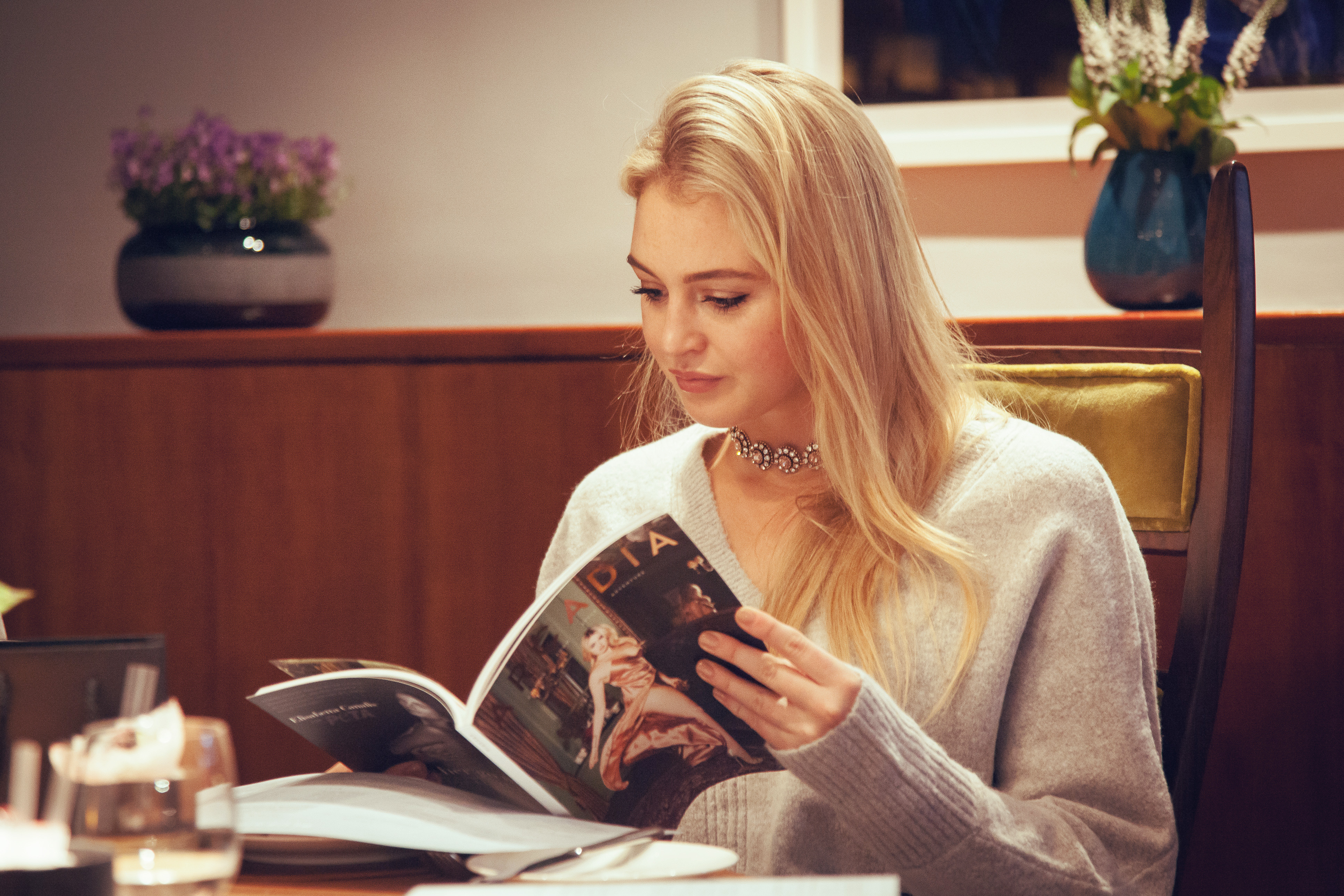 Iskra Lawrence
Desserts
Créme Brûlée with Bergamot Compote
Chocolate Gianduja Mousse with Coffee Ice Cream
Autumn Fruits with Muscovado Sponge and Quince Sorbet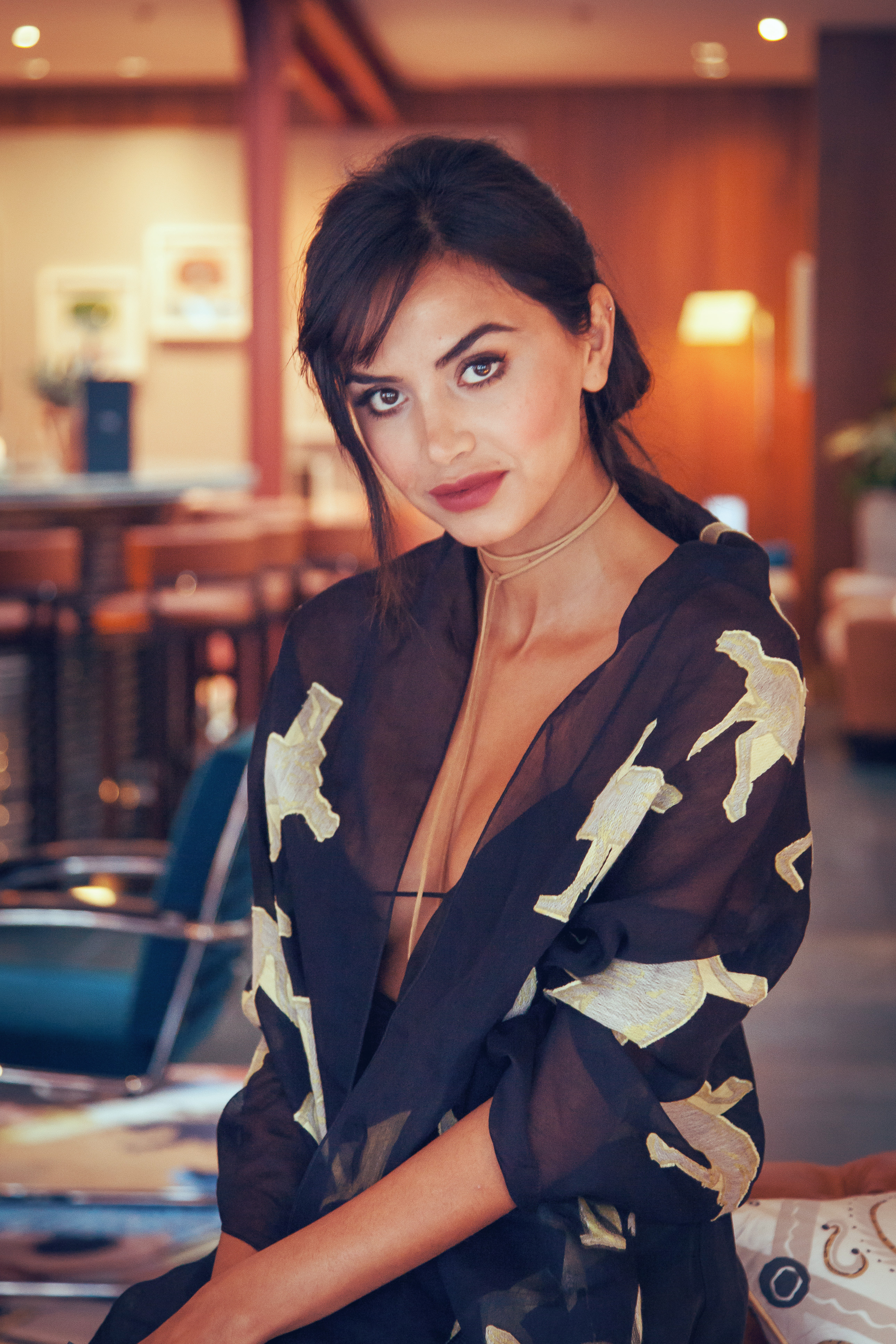 Diipa Khosla
Giftbags
Luxurious curated gift bags were provided for all guests courtesy of Illamasqua.
They included:
Powder Blusher in Naked Rose, Hussy, Allure and Morale
Glamore Lipstick in Virgin, Naked, Vampette and Kitsch
Cream Pigment in Hollow, Dab, Emerge and Delirium
False Lashes in Grandeur, Lush, Captivate and Intoxicate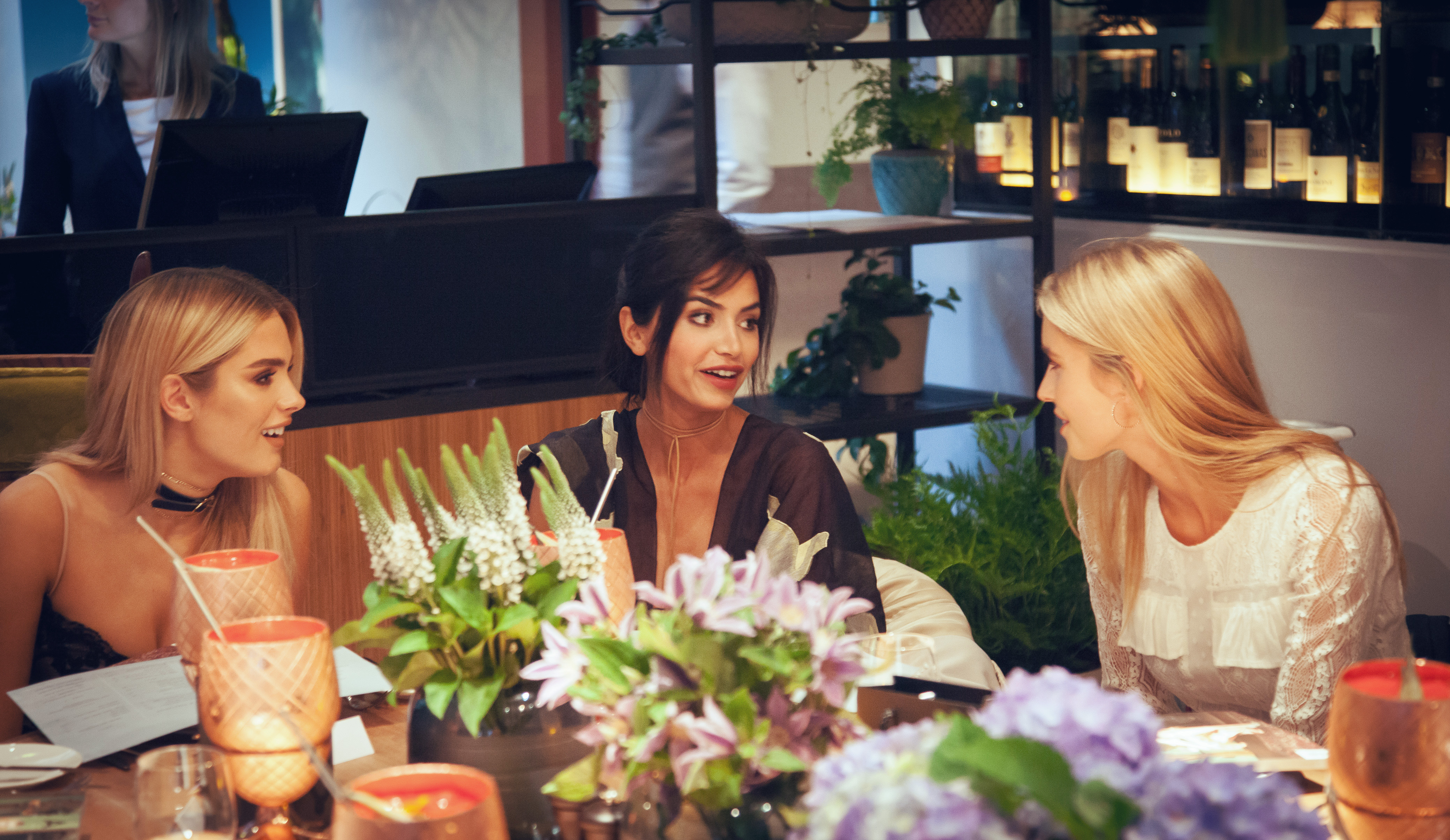 Chloe Lloyd, Diipa Khosla and Amy Neville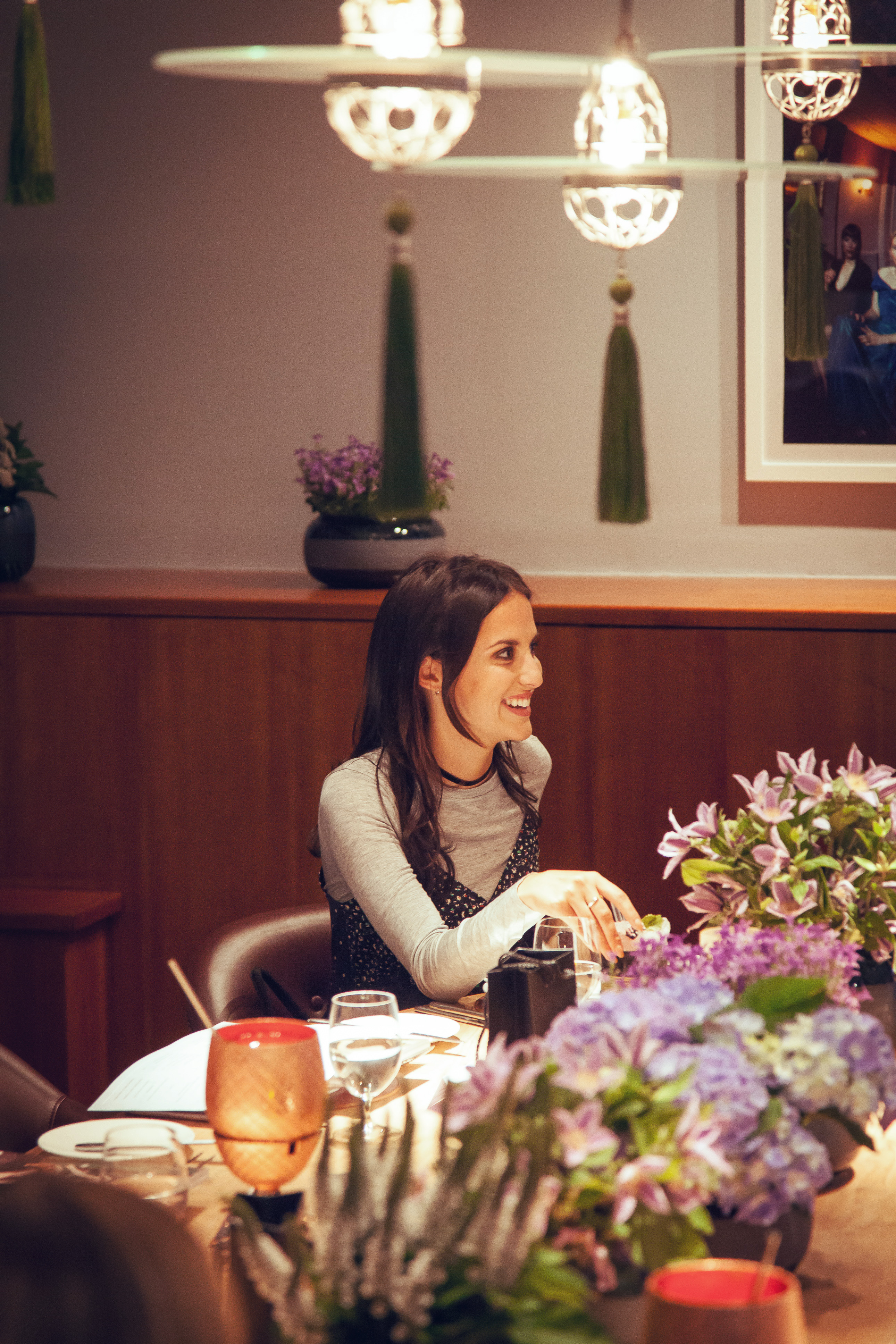 Lucy Watson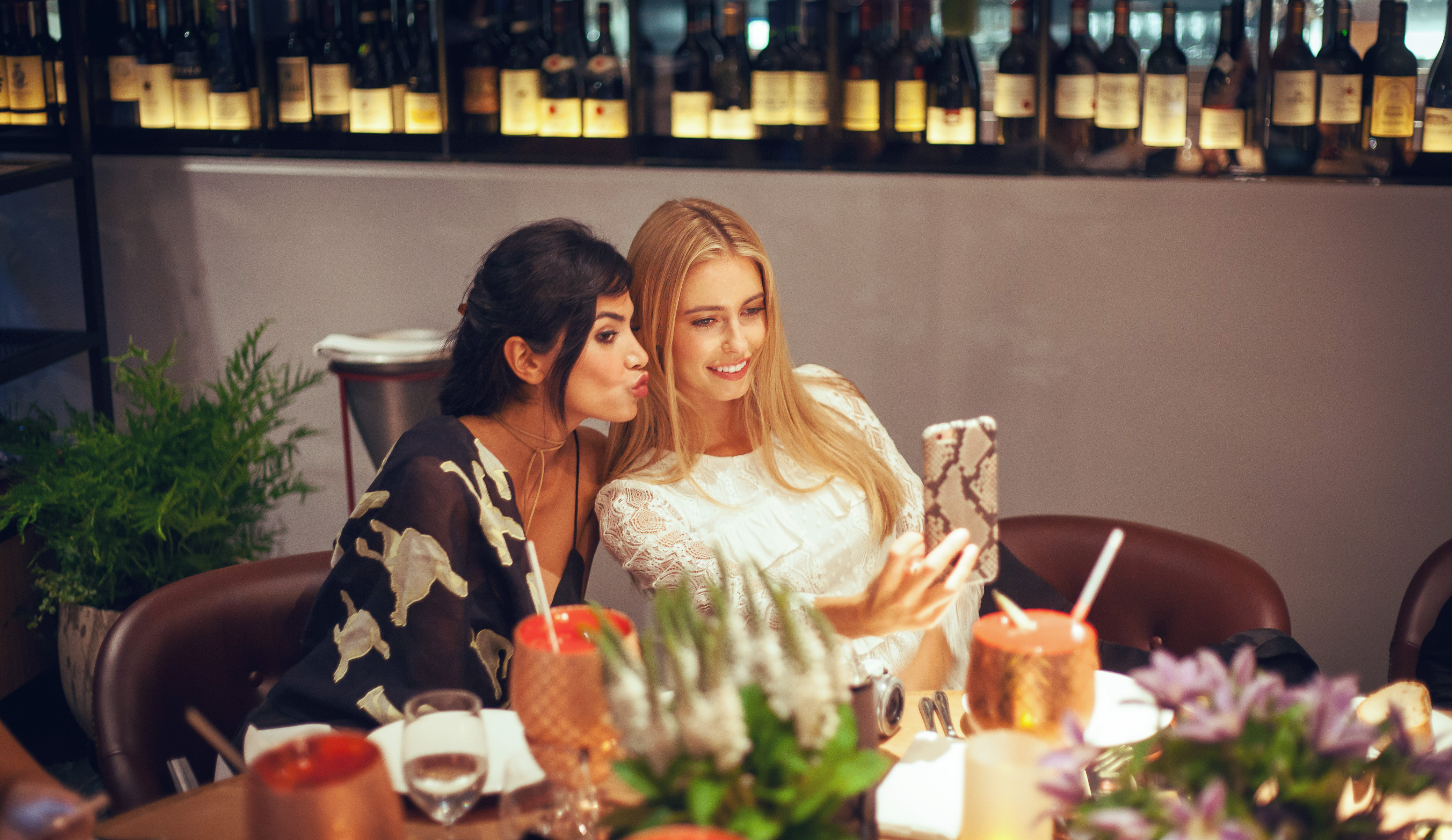 Diipa Khosla and Amy Neville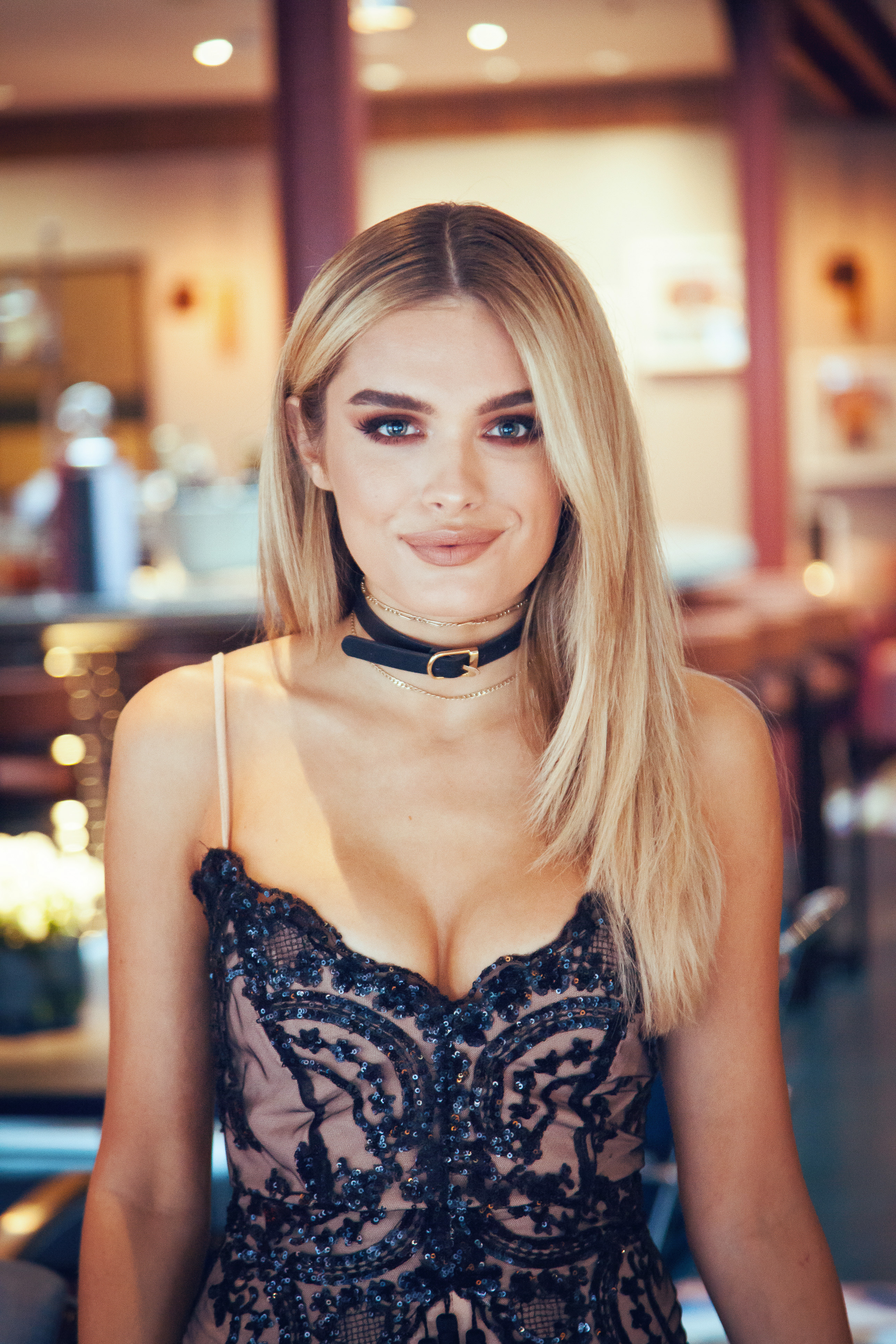 Chloe Lloyd
Bluebird
@BluebirdChelsea
350 King's Road, London SW3 5UU
020 7559 1000
[email protected]
Photographer
Cocktails provided by Absolut Elyx 
Gift bags provided by Illamasqua
Place cards designed by Rody Morgans