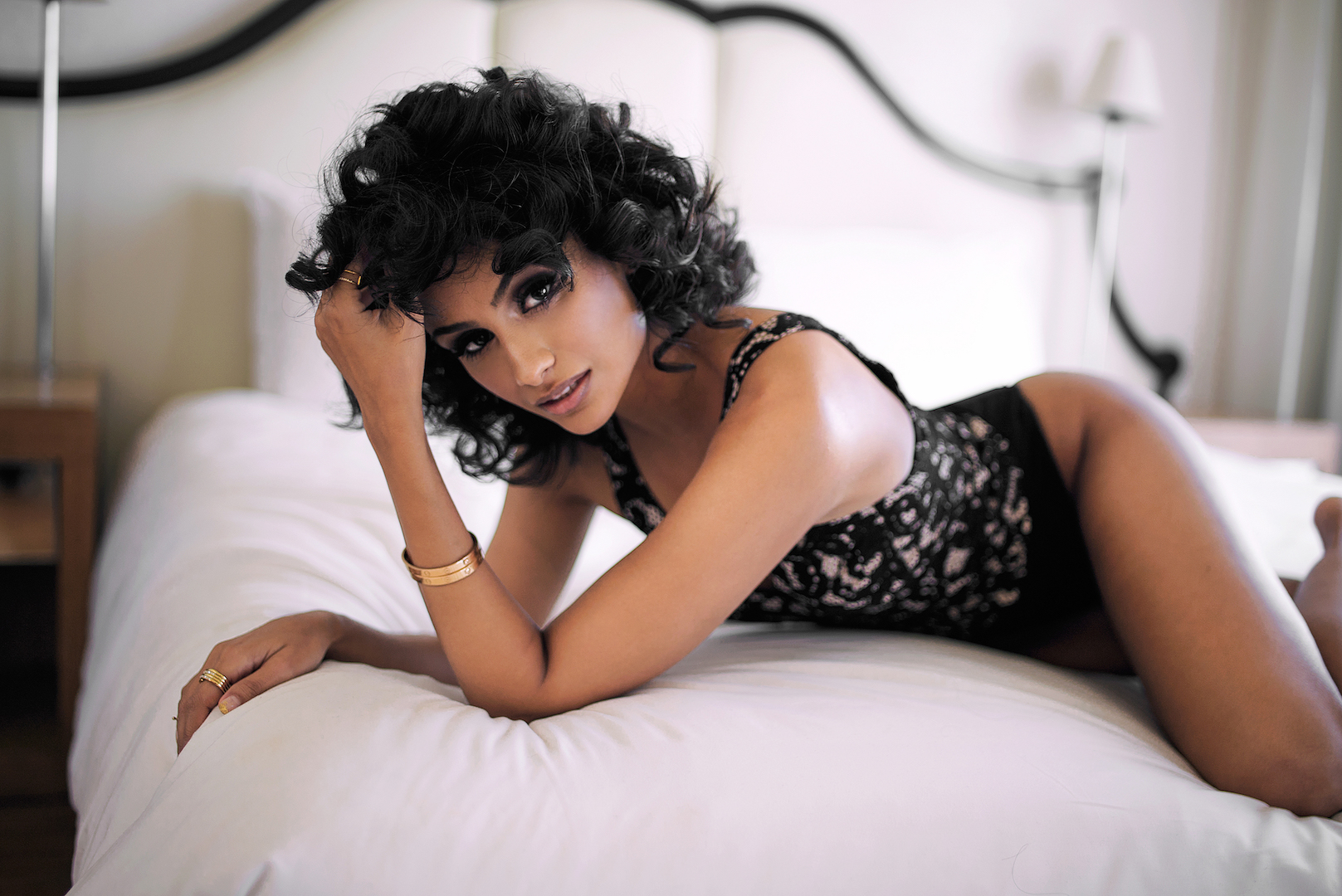 One piece: Bardot     Jewellery: Coordinates Collection
A classically trained singer, aspiring actress and model, Nazanin Mandi has many talents. She has also garnered a devout following of almost 1 million online. She is also the fiancée and muse of Grammy-award winning artist Miguel, who she has been in a relationship with for over a decade.
In person, Nazanin has a very special kind of beauty. Her smile is constant and infectious; a smile that you cannot help but return.
The suite at the Mondrian, West Hollywood was flooded with golden sunlight from the floor to ceiling windows that looked out over the bustling Sunset Boulevard below.
Nazanin was curled up on a regal white chaise longue, dressed in nothing but her own purple silk robe.
Nazanin seemed comfortable in her own skin. Her features are an enigma, not clearly portraying one specific ethnicity. Her exotic looks derive from her rich and diverse heritage; Persian, Spanish, Mexican and Native American.
Nazanin grew up in the small town of Valencia in California with her parents and three brothers. It was a primarily Caucasian neighbourhood and Nazanin was hyper aware that she was different from her contemporaries.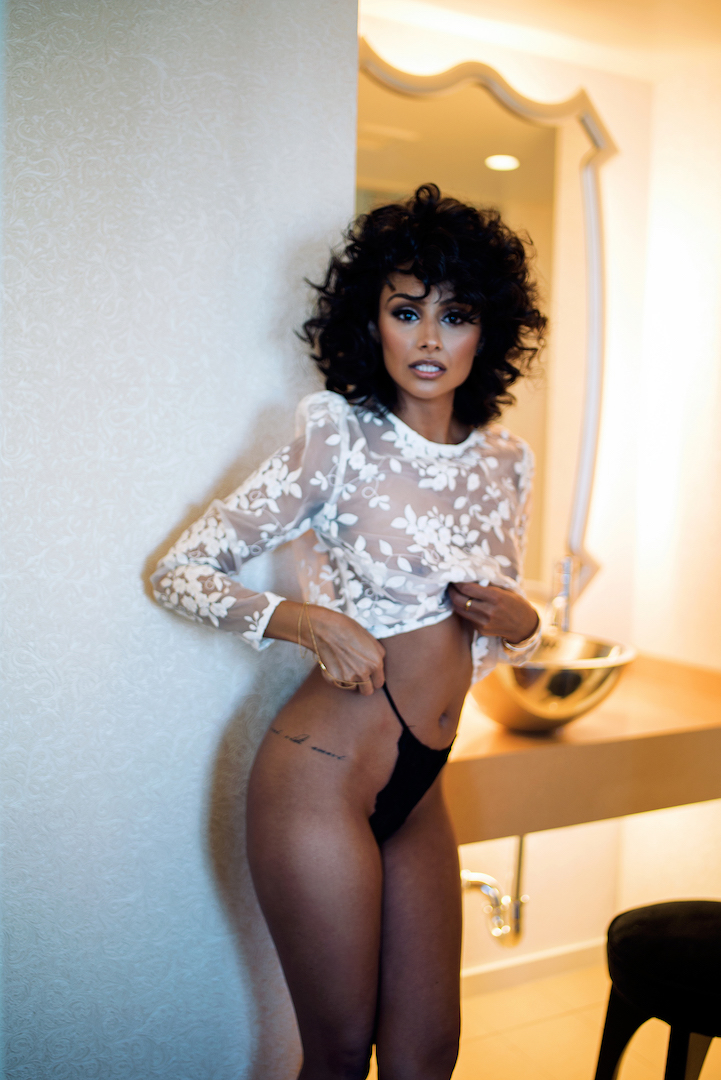 Top: Michelle Herbert     Underwear: Hot As Hell     Jewelry: LuvAJ
She said: "At home I was exposed to so many cultures. My father spoke Farsi and my mom and grandmother spoke Spanish. My family are very proud of who they are, they made sure that I always felt comfortable with who I am."
When Nazanin was a teenager, she entered American Idol. She flew through the auditions and received critical acclaim from Simon Cowell, Paula Abdul and Randy Jackson. She got to the final 35 contestants when disaster struck. Background checks were carried out, this was a problem as Nazanin had lied about her age. She had claimed to be 16-years-old when she was actually a year younger.
Nazanin shook her head slowly as she recalled: "Simon, Paula and Randy pulled me into a room and confronted me about my age. The cameras were rolling, it was pretty overwhelming."
She said: "In hindsight it was a wonderful learning experience. I was up against people who were ten years older than I was. It was a hot mess at the end, but I honestly wouldn't have done anything differently."
It certainly wasn't the end for Nazanin, before her 16th birthday, she went on to sing to a sold-out crowd at New York's prestigious Carnegie Hall.
She said nostalgically: "I sang Mozart's Requiem. I can still remember the acoustics; they were so beautiful."
Nazanin confessed that she still sings, although only at home with her fiancée Miguel. She smiled knowingly, then said: "We have a studio in our house, so sometimes we go downstairs and work together. I wasn't sure whether we would work harmoniously together initially, but we do."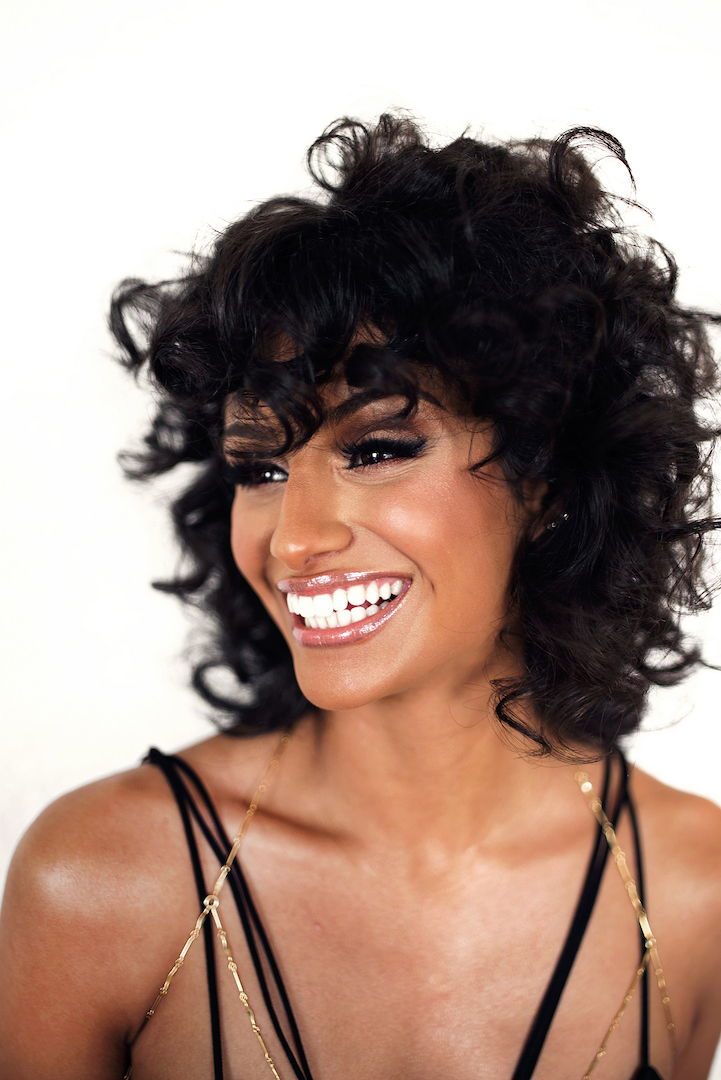 Bra: Are You Am I      Bra Chain: Haatichai
She added: "If we get tired or hungry we go back upstairs, but the studio is our own closed-off world. In fact our home is the same, we really don't leave if we can help it."
Any music Nazanin and Miguel make together remains solely for the two of them, Nazanin has been working hard on her acting career.
As a teenager, Nazanin appeared on a number of hit Disney shows, such as That's So Raven. At 18-years-old she moved to Los Angeles to pursue acting and has never looked back.
She said: "My parents were splitting up; it was a dark time because I didn't want to stay and watch it happen, so I packed up and came to L.A. Suddenly, I was on my own. I grew up very sheltered, so being in L.A was a whole new world."
Nazanin looked long at the bustling street several storeys below. She smiled knowingly, and then said: "I worked in a clothing store on this very street for five years whilst I attended castings. I needed to find a way to get by."
She added: "It is so surreal because nowadays I party with the high-profile clients that I used to serve in that store. It's crazy how things come full circle."
Nazanin and Miguel have been in a long-term relationship for nearly 11 years and she was the muse for his Grammy award-winning love song Adorn. She revealed what it feels like to be in love.
She smiled softly, then said: "Love is beautiful and selfless. I sit back and think about how much I love and appreciate this man for who he really is and it brings tears to my eyes. This feeling is all consuming and one I've never felt with anyone else."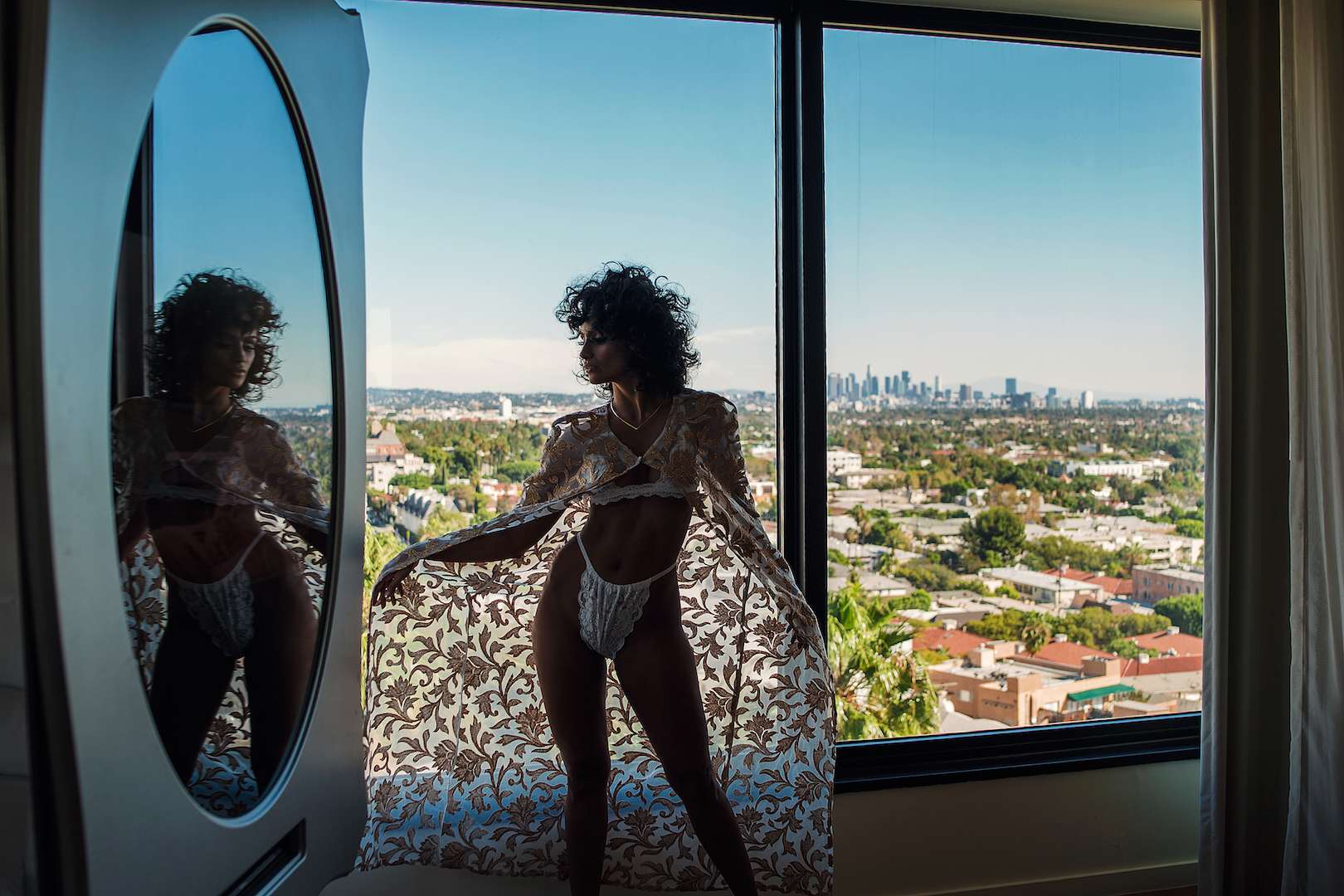 Cape: Mani Jassal     Underwear Set: Hot As Hell      Neck Cuff: Amarilo
Miguel has certified himself as one of the most successful artists of his generation and this has kept their relationship very much in the spotlight. Nazanin has had to sit by as her private life is constantly splashed in tabloids around the world.
In an age where our television and computer screens are filled with a toxic and intoxicating carousel of reality television shows, Nazanin and Miguel's commitment to privacy has been praised as refreshing.
She said: "Migs and I have been offered numerous reality shows and we just won't do it. It's not because we have something to hide, we cherish what we have."
She added: "Everything is so overexposed, sometimes you just have to hold on to what you hold dear. Imagine your life with people judging your every move. I accept that it comes with the territory, but I am not going to feel like I have to justify myself to strangers."
The past year has been pivotal for Nazanin's self-growth. She was lost in thought for a moment, then with immense clarity, she said: "This year has been such a wake-up call; it is time to grow up and get my shit together. I used to be afraid of failing."
She added: "I let fear hold me back for too long but fuck it, all I want is to look back and say that whatever I did, I did my fucking best. I am more focused than I've ever been. I can say with the utmost confidence, I am ready for anything and everything."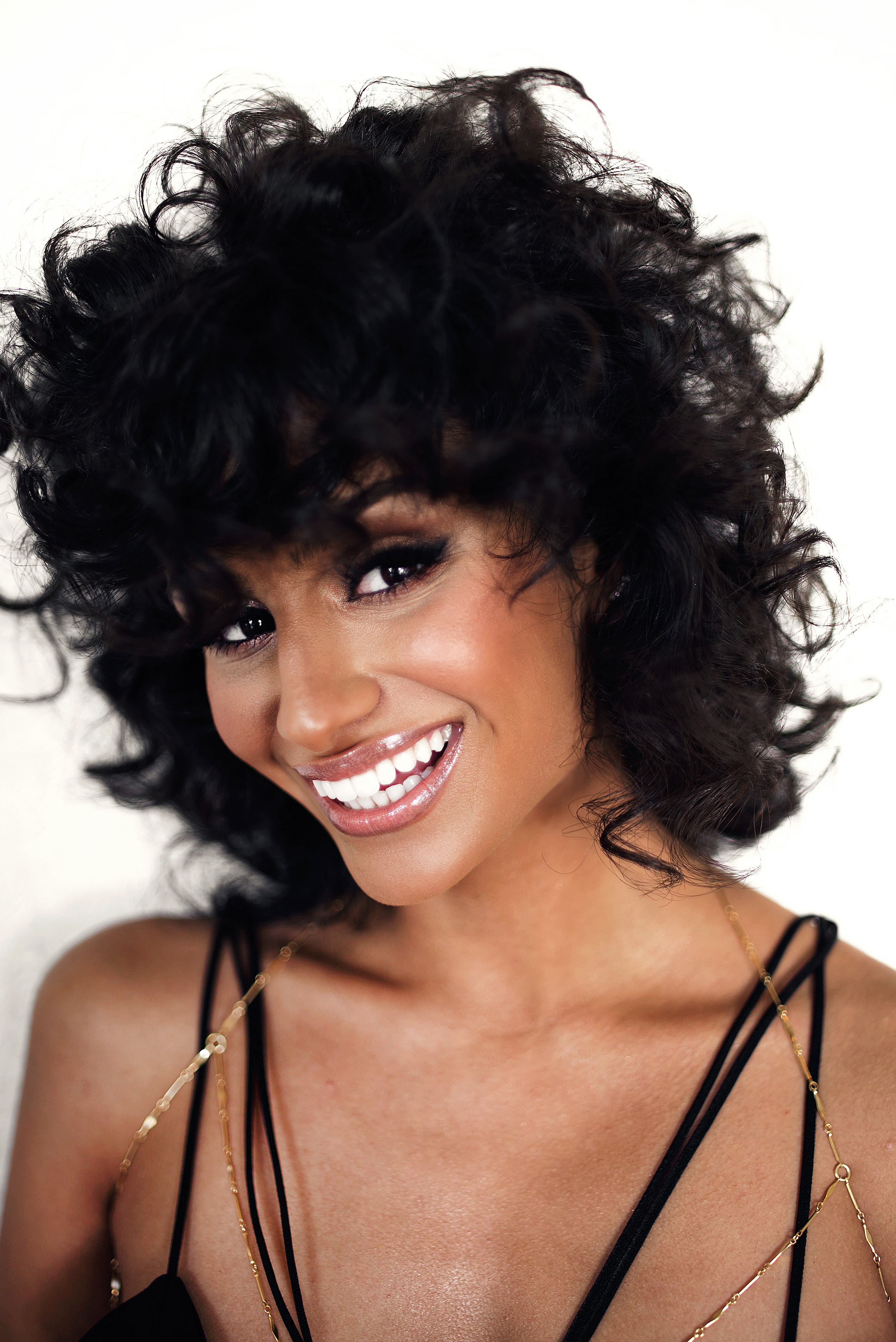 Follow Nazanin Mandi on Instagram: @NazaninMandi
Photographer
Aris Jerome
Photographers Assistant
Ella Weisskamp
Stylist
Kaycee Kuna
Makeup
Nadia Moham