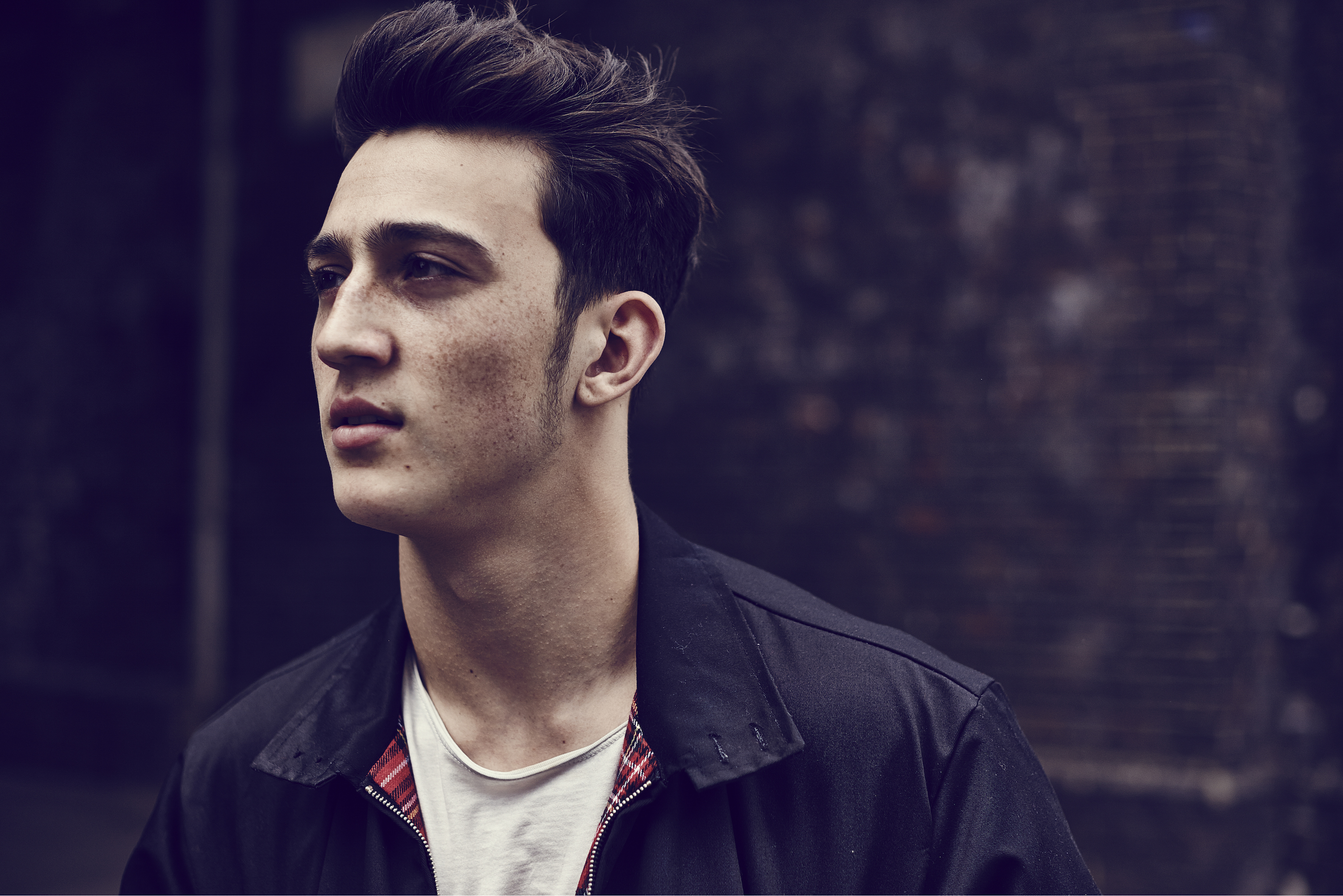 Berner's Tavern is a place of impossible grandeur. The walls groaned under the weight of artworks in gilt frames, vast spheres of golden light hung from the ornate ceiling. Zak Abel strolled in via the equally grand lobby where he had arrived early and kept himself occupied with a solo game of pool.
Zak Abel is a self-taught pianist, guitarist, singer and songwriter who has amassed over 2 million plays on Spotify alone. As a child, he was a table-tennis champion but although his career is still very much in its infancy, Zak has proved that whatever he touches turns to gold.
In person, he had an instant warmth, he emanated a kindness that made him instantly feel like an old friend. We discussed Zak's sound, which he described as "somewhere between funk, electronic and pop".
It was this sonically myriad teamed with soulful vocals that caught the attention of Atlantic records when he was just 17-years-old.
He then recalled that surreal day he signed to Atlantic records, at a tender age of 17.
Zak said nostalgically: "I remember thinking, I hope this isn't like one big joke because I really really want to be with Atlantic Records. I had these nightmares that would wake me up in the middle of the night."
He laughed, then continued: "In these dreams, I was about to sign my deal and the boss of Atlantic would click his fingers and say "ayyyy got you", it was all a joke. When I finally signed in real-life, I thought this is sick, let's do this!"
Now, at 21-years-old the North-Londoner has spent the past few days been working hard perfecting his craft. He has quickly gained a reputation as one of the most exciting up-and-coming singers and songwriters in the industry.
Zak credits his mentors who have played an invaluable role in his success. His eyes lit up in adoration, he said: "My manager Alex Kadis has been in the game a long time and seen a lot of people succeed and fail. She's provided me with some amazing guidance along the way. Stuart Zender was the original bassist songwriter and co-producer in Jamiroquai. He taught me a lot about how to make decisions creatively, whether you go with the feel or have to kind of think with your pop head. What things are going to satisfy me."
He continued: "Also Joe Barbe, my A&R at Atlantic Records. When I first signed I was really curious about music. There was so much I didn't know and he opened my mind in terms of different musical styles. It really inspired me to think I can make so many different kinds of music and not be afraid to get it wrong."
Zak has collaborated with legendary producers such as Gorgon City, Wookie and Kaytranada. He revealed that there are still two artists on his radar for future collaborations.
He said passionately: "I'd love to work with Mark Ronson, I'm really into 70's funk and soul music. He is a master and taking that feel and transferring it into a modern environment."
He enthused: "Anderson Paak has been in the game a while but is only now seeing the fruits of his labour. There's an unmistakable honesty and sexiness to his music. He's not afraid to put on a show."
Zak's most recent single 'Everybody Needs Love' has racked up over 350,000 views on YouTube alone. He revealed that he was inspired to write the song after feeling overwhelmed with the hustle and bustle of living in a city like London.
He confessed: "I guess I was feeling depressed. I felt like in that moment no one could understand how I was feeling. In retrospect, there are a lot of people trying to get through the day, suffering their own internal wars. No one has a clue and everyone is in their own bubble with no time to help because they are dealing with their own craziness."
The music video is a homage to Zak's childhood as a former table tennis champion.
He revealed: "My old table tennis coach had a lot of time for me when I was young and provided me with the love and support I needed. It was important for him to be in the video with me, it gave fundamental context."
The transition from table tennis to pursuing a career in music wasn't an easy one for Zak.
He sighed, then said frankly: "It was a huge decision. I was ranked number 1 in the country for my age group. That was what I wanted to do until I was 15-years-old. Music has always been a big part of my life, but up until that point, table tennis was king."
He laughed hard, then added: "There was a point where my love for music superseded the table tennis. I started writing music when I was 14-years-old, the songs were mostly table tennis related in the beginning."
He continued: "I saw the future, I imagined what my life would be like if I continued with the table tennis. I knew it wasn't for me, music fit me better, to this day I know it was the right choice."
Throughout his childhood, Zak's soundtrack consisted of songs by Paolo Nutini, Michael Jackson and Adele.
He recalled: "I remember the first I heard 'The Way You Make Me Feel', I was 7-years-old and it was on my mums compilation cassette tape. There was something about it, it as so real and exciting. I kept rewinding it and from then on would spend every single night dancing to Michael Jackson's music videos."
I was keen to know what advice Zak would offer aspiring or unsigned musicians. He thought for a moment, then confessed: "I'm hesitant to offer advice as I still feel like I am at the very beginning of my career. I would say that in order to do anything well you must study it. If you want to learn about songs and be a better songwriter study songwriting, try and learn songs that you like."
He added: "Study your craft and keep being inquisitive. This is a skill that must be studied like anything else."
Zak has been busy working on his debut album. He said passionately: "It's not finished yet. It will probably be out sometime next year. It's interesting because I'm working on a slightly more mature sound."
He added: "All I can do is put across who I am and put across how I see the world. As an artist, you have a responsibility to put out material you think will be good and positive for the world. That's always in the back of my mind. I won't promote things I don't stand by."
Follow Zak on Instagram: @zakabelmusic