On Mothers Day, we all know that the precious gift you can give is your time and love but life looks a little different these days with so many being separated from loved ones due to the pandemic. We have curated the perfect foodie gifts for your mother or the special woman in your life this mother's day.
Happy Mother's Day, from ARCADIA with love…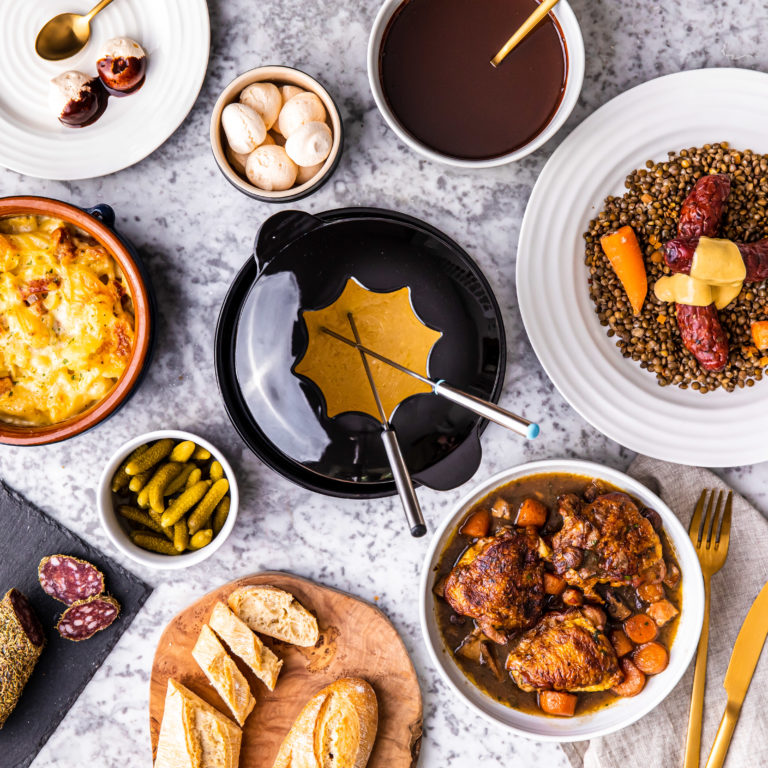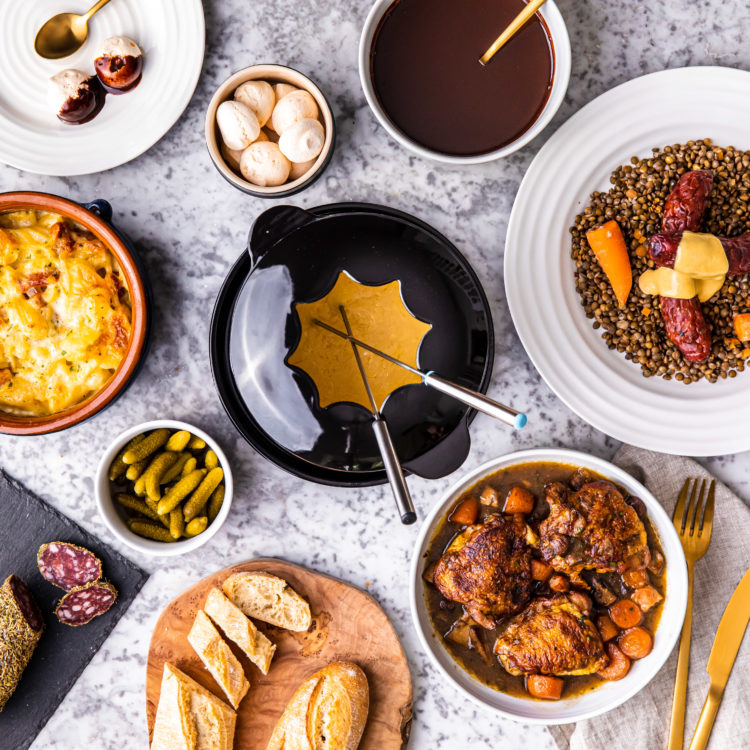 Côte at Home Après Ski Box
£85
Whether you are able to cook for your mum at home or would like to send her a treat, the Côte at Home Après Ski Box is the answer. It offers the finest French bistro cuisine in the comfort of your own home.
This decadent French feast arrives in 100% recyclable packaging and includes a cheese fondue with 2 sourdough baguettes, saucisson sec enrobé aux herbes de Provence and cornichons to start. For the mains there is coq au vin, Toulouse sausages and lentils and tartiflette.
For dessert return to the fondue pot for a rich chocolate sauce with lemon meringues for dipping. Included in the price is a cast iron bowl with adjustable burner suitable for methylated spirits or fondue gel with six colour-coded forks and a snuffer (fuel not included).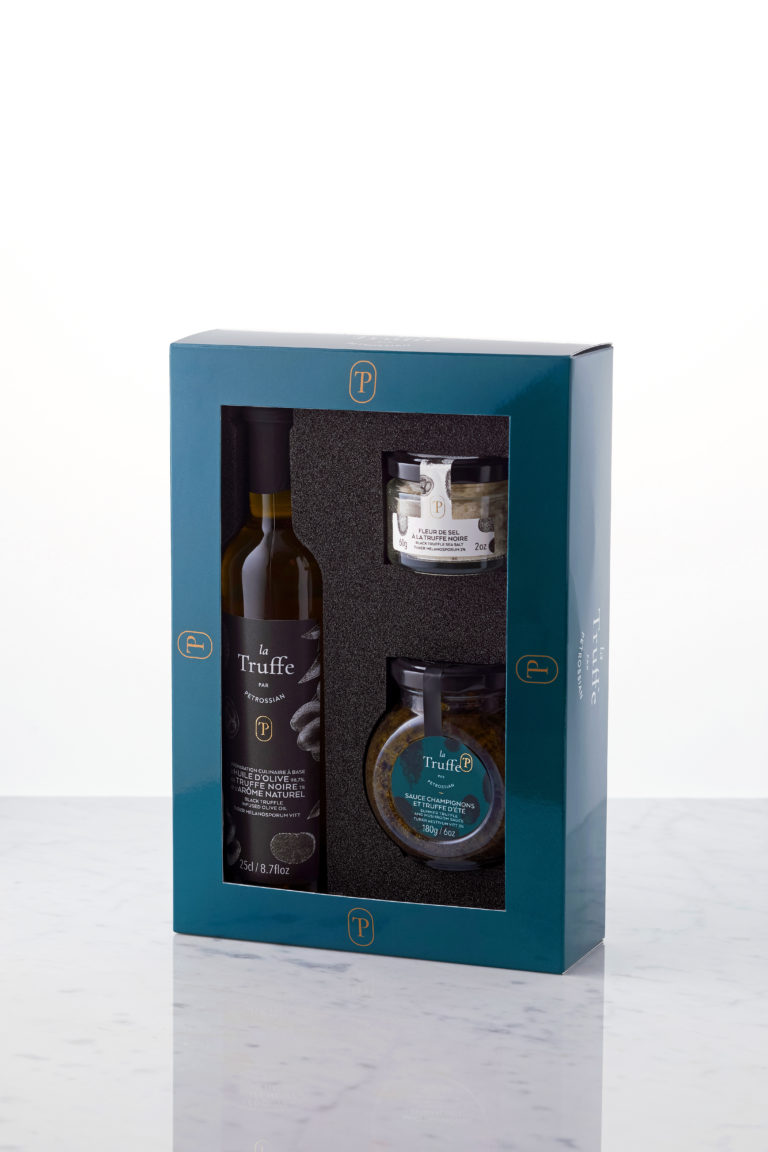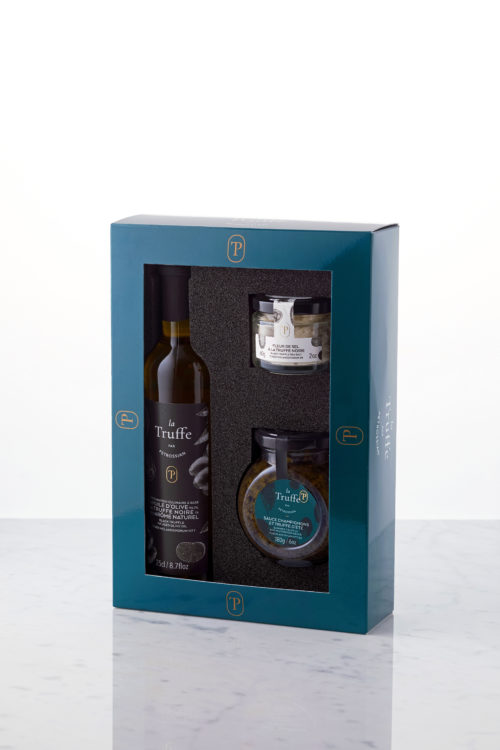 Petrossian Truffle Tasting Set
£54.90
Petrossian has been renown for exceptional caviar since 1920. It offers a variety of extraordinary products, including; fine spices, caviar and vodka.
The truffle tasting box set is the ideal gift for truffle lovers. Composed of a black truffle olive oil, a mushroom and summer truffle sauce and a black truffle fleur de sel, it allows you to make tasty sauces and fragrant dishes.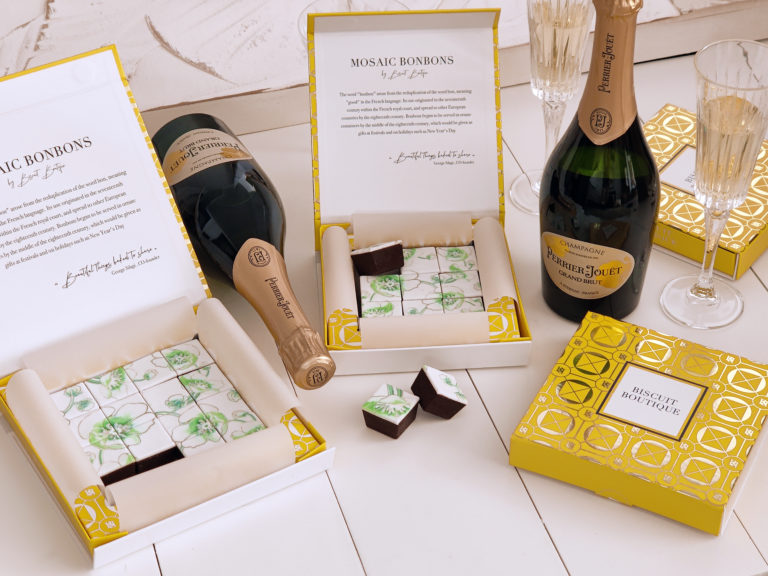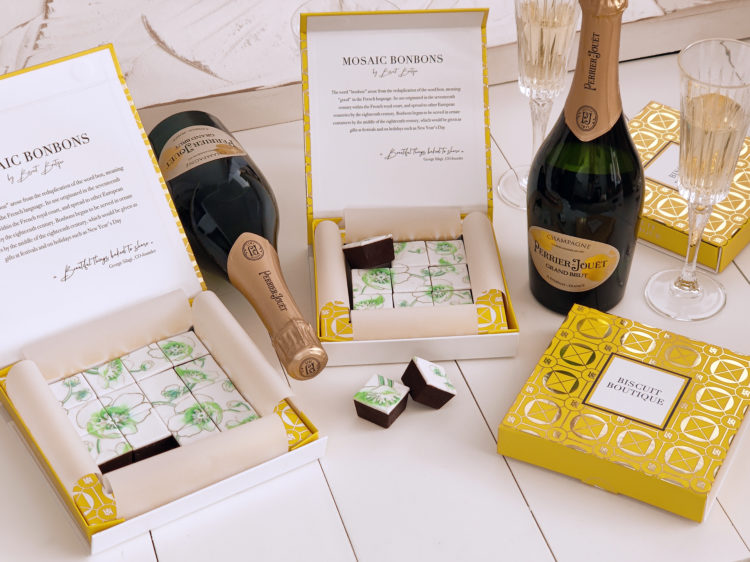 Perrier-Jouët Anemone Biscuit Collection
9 or 16 £75/£85
This beautiful and whimsical collection features 1x 75cl bottle of incredible Perrier-Jouët Grand Brut and a box of stunning handmade salted-caramel biscuits.
The biscuits feature the iconic drawing of Emile Gallé created for Maison Perrier-Jouët. The chocolate is carefully sourced from Belgium using only organic Fair Trade and Cocoa Trace certified suppliers. The Perrier-Jouët Anemone Biscuit Collection is the perfect gift for Mother's Day.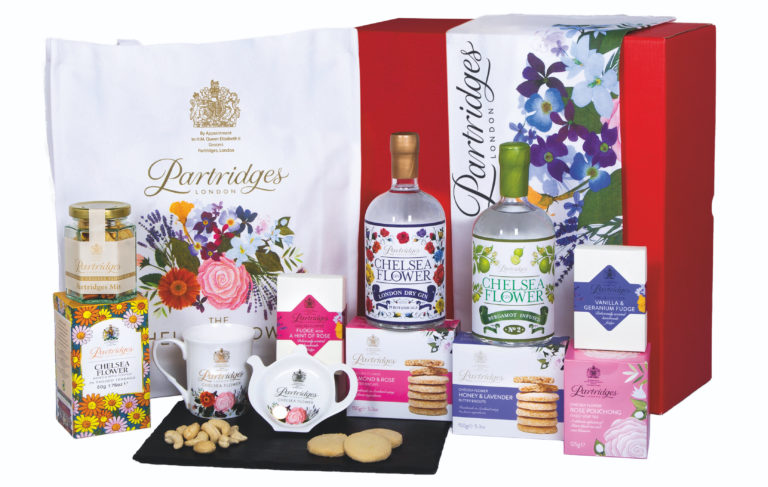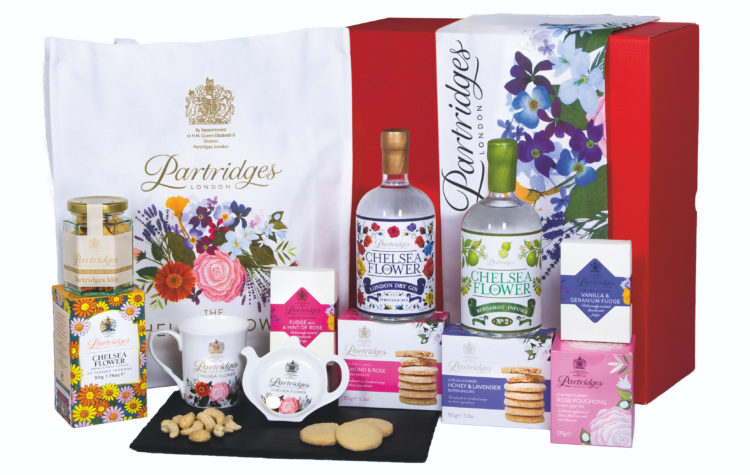 Partridges Chelsea Flower Gift Hamper
£99
Partridges is one of the few family run food shops in Central London. It was awarded its Royal Warrant in 1994 by Appointment to HM The Queen. This beautiful hamper is an ode to the historic nurseries which used to be found along the King's Road in Chelsea.
It contains Chelsea Flower Gin or No.2 500ml, a Chelsea Flower Shopping Bag, Tea Towel, Mug, Rose Pouchong Loose Leaf Tea, Tea Bag Tidy, Tea Bags (50g), Almond & Rose Butter Biscuits (150g), Honey & Lavender Butter Biscuits (150g), Vanilla & Geranium Fudge (95g), Fudge with a Hint of Rose (95g) and Mix Nuts (75g).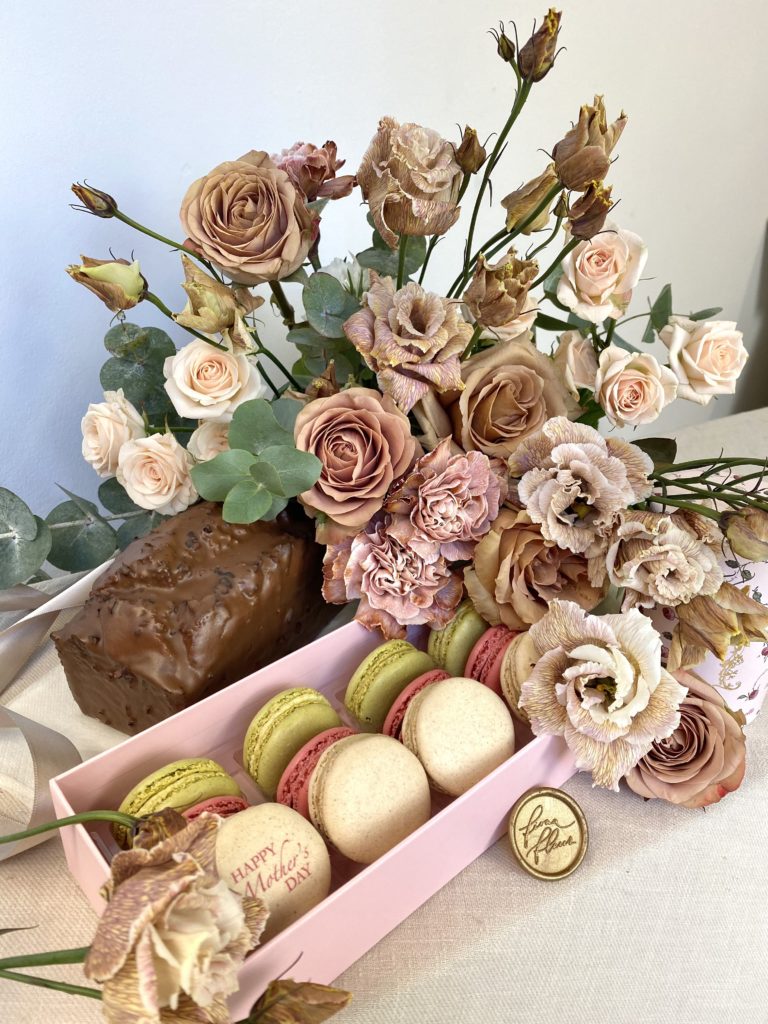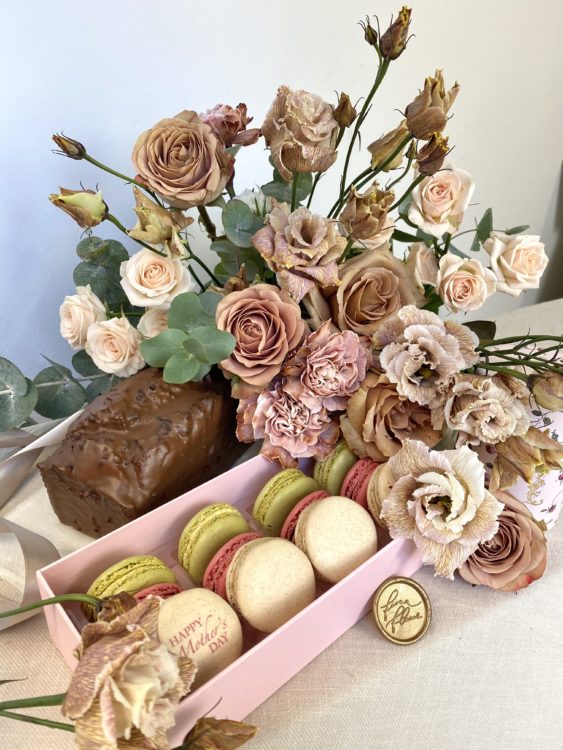 Flowers and Macarons from Ladurée x Fiona Fleur Studio
Mother's Day Gift Set Macarons £39
Flower bouquets from £25
Ladurée is home to the most spectacular macarons in the world. Ladurée has now branched out and partnered with Fiona Fleur Studio to offer a bespoke collection of beautiful fresh and dried floral bouquets.

This elegant and tonal fresh flower bouquet is filled with scented Roses, delicate Lisianthus and a mix of other florals in soft Caramel, creamy Fawns, hazy Raspberry and warm Toffee tones. There are also golden-hued dried bouquets on offer.
Available at both the Covent Garden and Burlington Arcade Ladurée stores on 13 and 14 March. Pre-order available from the 5 March till 12 March 2021.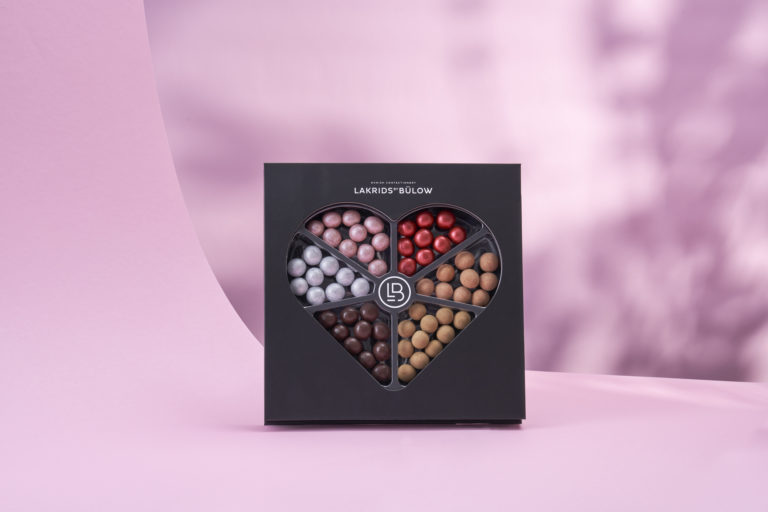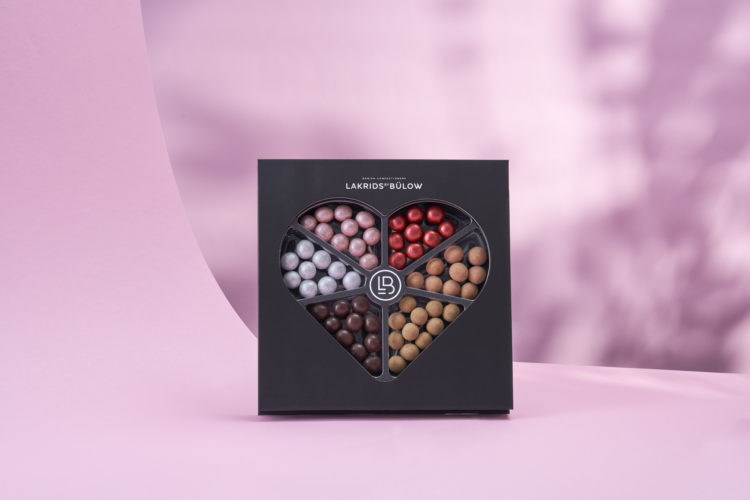 Lakrids by Bülow's Love Selection Box
£38
As bold as it is beautiful, this heart is packed with delicious chocolate-coated liquorice in wild and wonderful flavours. Your tastebuds won't know what has hit them, from sweet and salty to fruit and fresh as well as a beloved caramel.
In the Love Selection Box you will find the most popular flavours from Lakrids by Bülow entire range as well as extraordinary limited editions including, classic, strawberry and cream, fruity caramel and Dubai exclusive edition x-silver.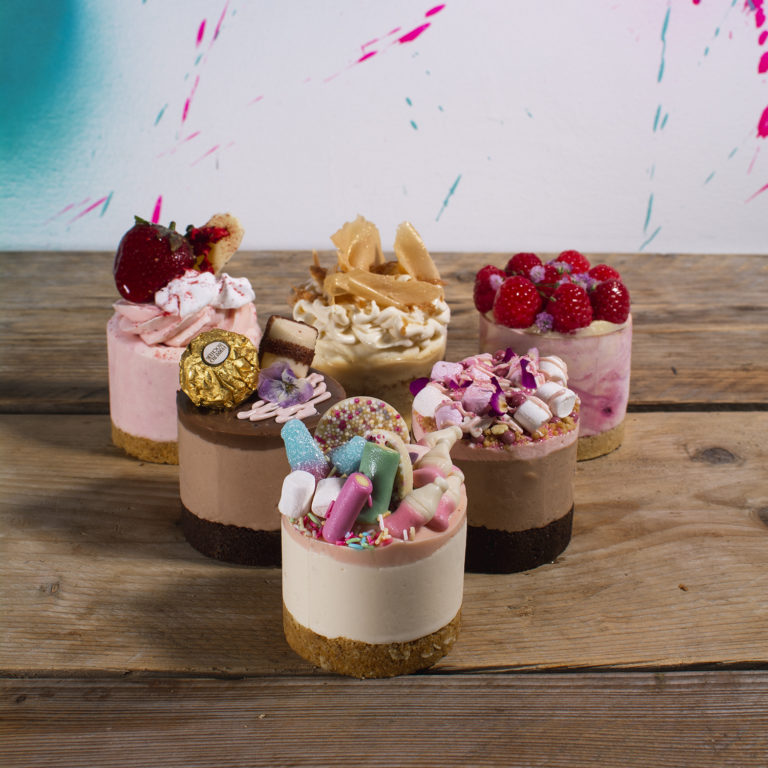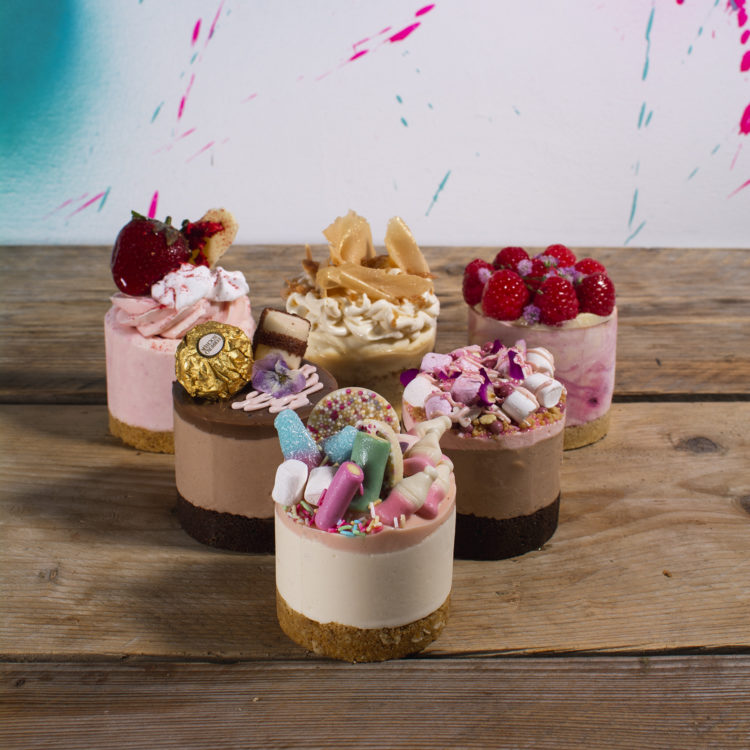 Pleesecakes You're Mum-Believable Mini-Variety Bundle
£35
Pleesecakes has taken social media by storm, in 2016 it was just an idea on a pad but today it is a social media sensation. Founder Joe made his luxury cheesecakes for friends and family but now he has a cheesecake empire and even counts Joe Wicks as a fan.
This mini-variety bundle features exclusive luxury flavours that are lovingly decorated and the perfect gift to celebrate the women in our lives. Each bundle includes the following flavours, Pick n Mix, Rocky Road, Sticky Toffee Pudding, Lemon & Raspberry, Kinder and Eton Mess.
If you order between 8th – 14th March you will also receive a complimentary 5cl Malfy Arnancia Gin.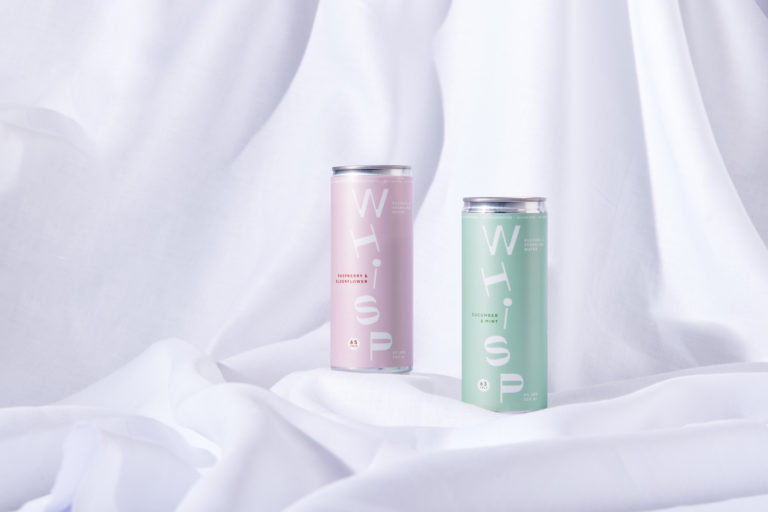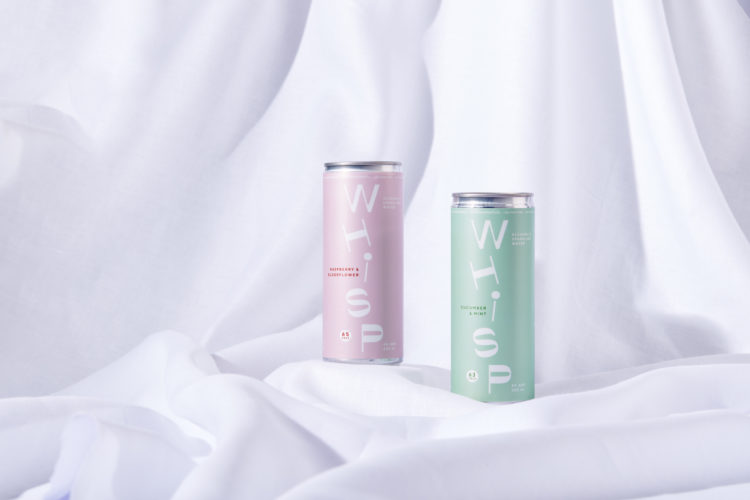 Whisp Alcoholic Sparkling Water
£10 (4 Cans)
Whisp is set to shake up the beverage market with its refreshing, low calorie lightly alcoholic sparkling water. It is made with 100% natural ingredients that are sustainably sourced and is available in two delicious flavours, Raspberry & Elderflower and Cucumber & Mint. Whisp is vegan and made without sweeteners or preservatives, detox hero milk thistle is added to tackle inflammation and support a healthy liver.
Whisp is good for the environment, they don't use any plastic packaging and are made in the UK to ensure their carbon footprint is minimal. Whisp even plant 12 trees a month for every Whisp team member in conjunction with Offset Earth. As a team of just 2, 288 trees will be planted, saving 28 tonnes of CO2.
One of only 19% of startups by women, Whisp was created by Harriet, a personal trainer who was inspired by creating a balance between being life of the party and healthy lifestyle. Whisp is all the fun without a dreaded hangover.
For Mother's Day Whisp are offering a special 30% code with 'TREATMUM'.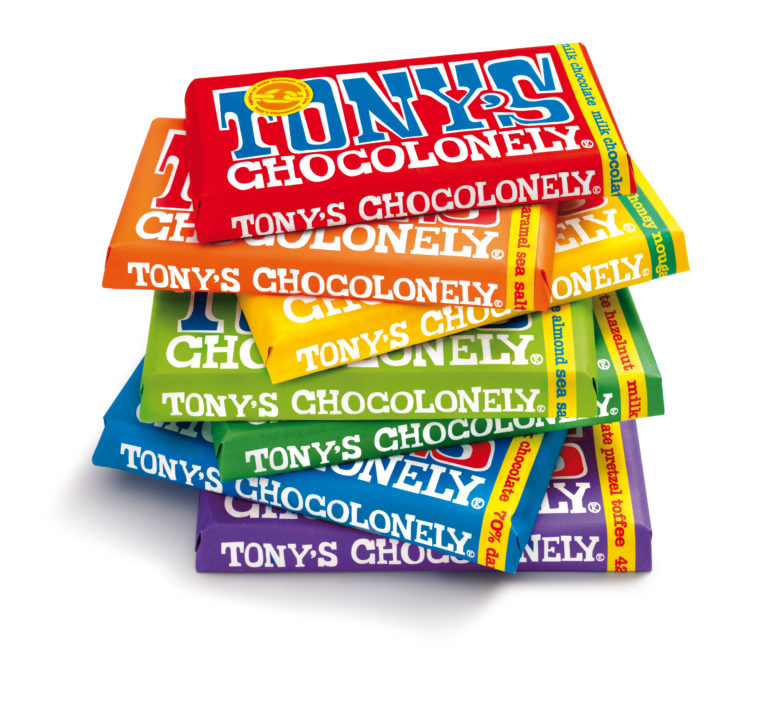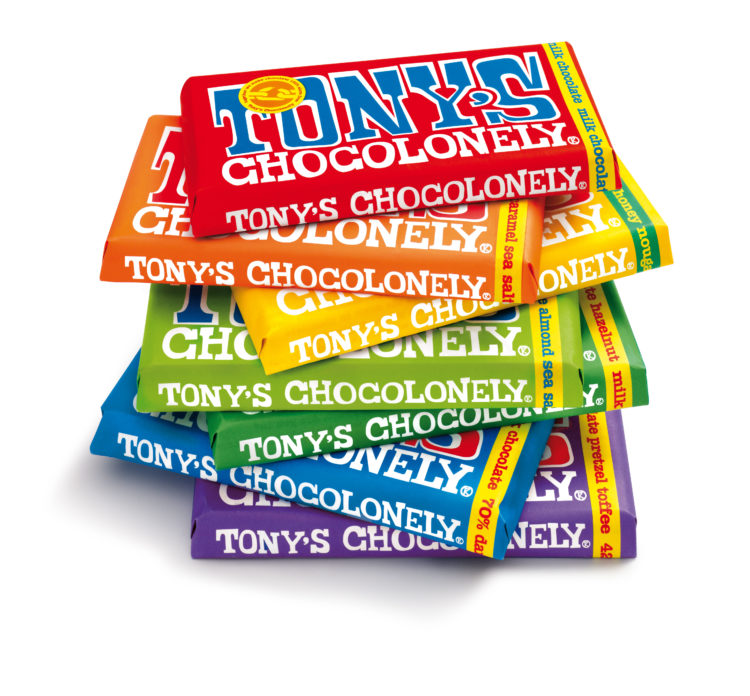 Tony's Chocolonely Bars
£3.99
Tony's Chocolonely is the chocolate maker on a serious mission to end slavery in the chocolate industry. There are currently 2.1 million children working illegally and at least 30,000 instances of modern slavery on cocoa farms in Ghana and Ivory Coast where 60% of the world's cocoa comes from.
The organisation was started by a team of Dutch journalists with one clear mission – to make all chocolate 100% slave free. Not just Tony's chocolate, but all chocolate worldwide. Tony's wants to show the world that chocolate can be made differently – in taste, packaging and the way you do business with cocoa farmers. As part of their 'recipe for slave-free cocoa' Tony's pay farmers a living income and use their bean tracker technology to ensure a fully traceable supply chain.
Tony's Chocolonely is the perfect thoughtful token with meaning for the special woman in your life. It is available in various flavours including; Milk Almond Honey Nougat, Dark Milk Pretzel Toffee and Milk Caramel Sea Salt.