Australian Rare, the high-end luxury lifestyle brand for serious gift givers has announced the arrival of their premium honey collection exclusively at Harrods.
The inaugural collection has launched exclusively into Harrods with a collection of three jars, alongside a limited 888 batch. With superior craftsmanship and attention to detail, the Australian Rare's limited collection is a masterpiece in its own right. A handcrafted jar with 22K gold writing, artisan glass dipper, and certificate of authenticity all designed to complement the exceptional honey.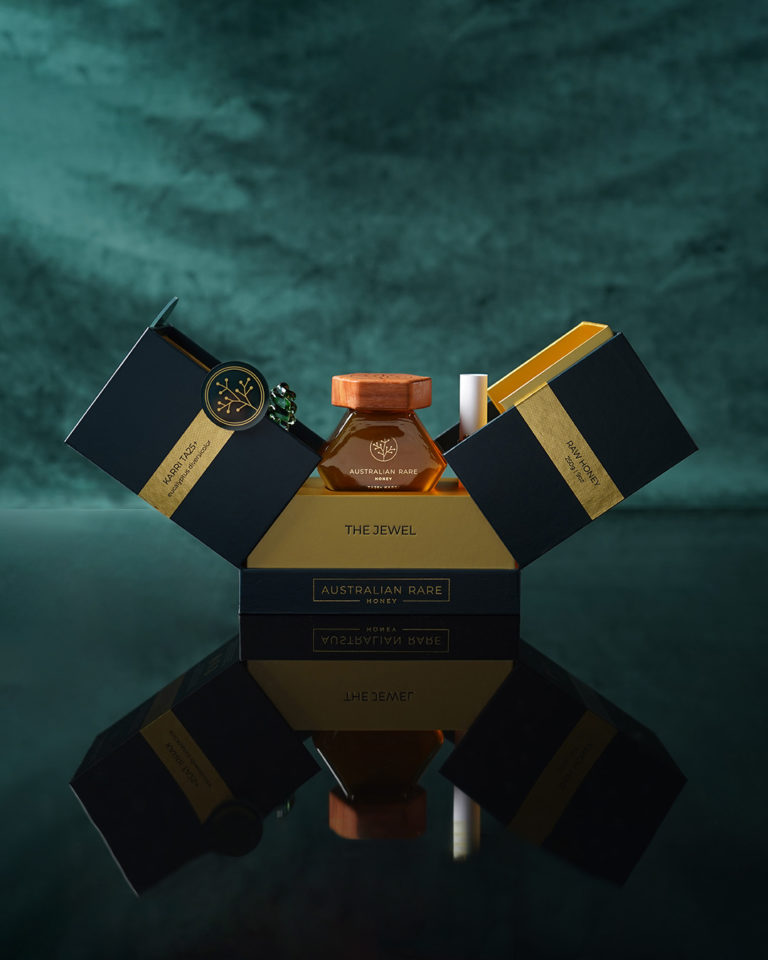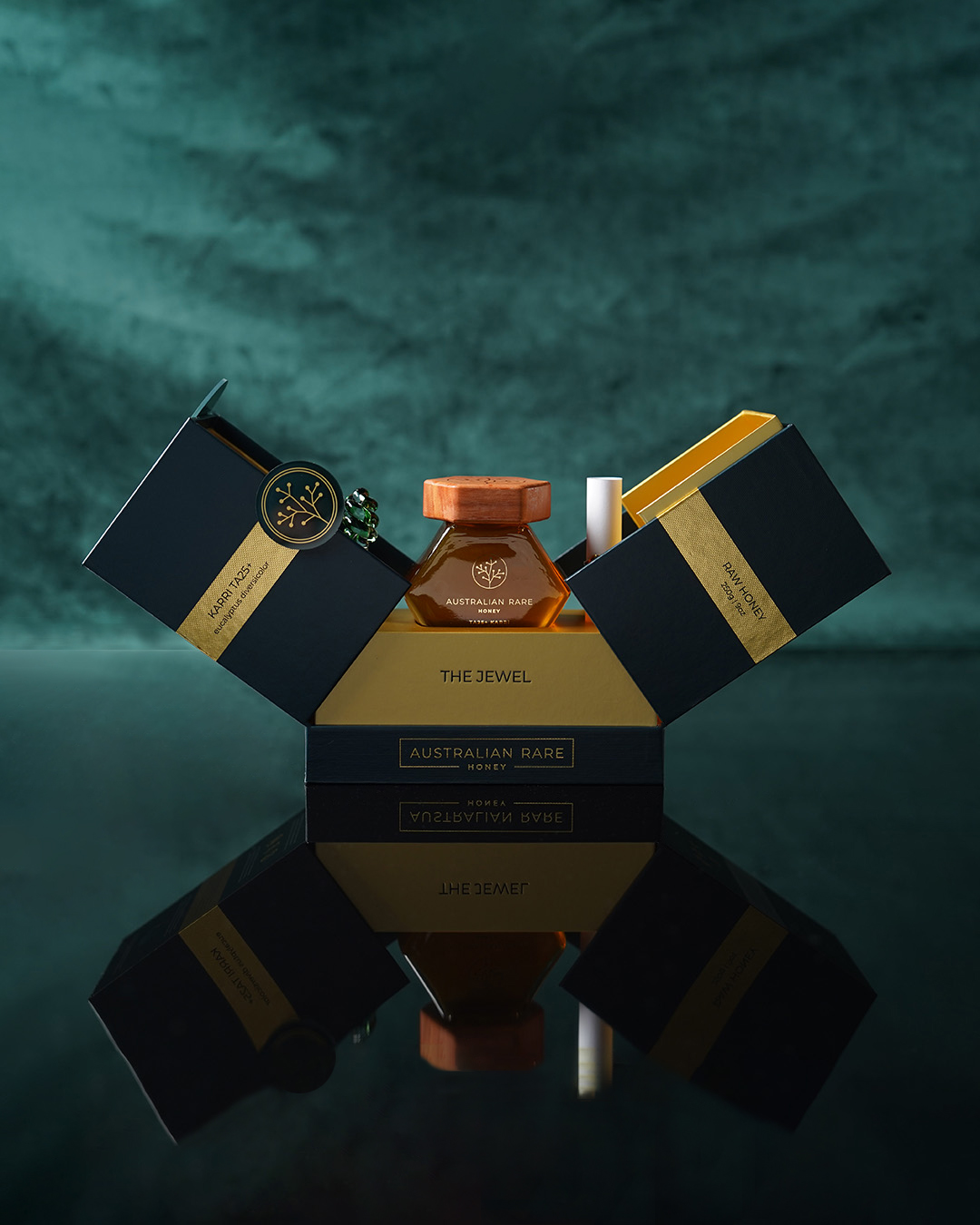 The new collection provides a luxurious yet healthier alternative to traditional gifting products such as fine wines and high-end champagnes.
Australian Rare's honey is chemical-free, and 100% pure, with the highest medicinal strength in the world making it a supreme product that is uniquely different from any other honey on the market. The exclusive collection from Australian Rare has made its journey from the Southwest Australia biodiversity hotspots to the fashionable shelves of Harrods.
Delve into the world of Australian Rare with their selection of exquisite honey including The Supreme Jarrah TA35+ Raw Honey, The Exotic Dwutta TA30+ Raw Honey, and The Jewel Karri TA25+ Raw Honey.
Honey is considered nature's most superior offering, making it the perfect gift for someone who desires the finer things in life. The honey collection offers a new alternative to luxury gifting, one that favours thoughtful and culturally engaged gift-givers and health-conscious audiences.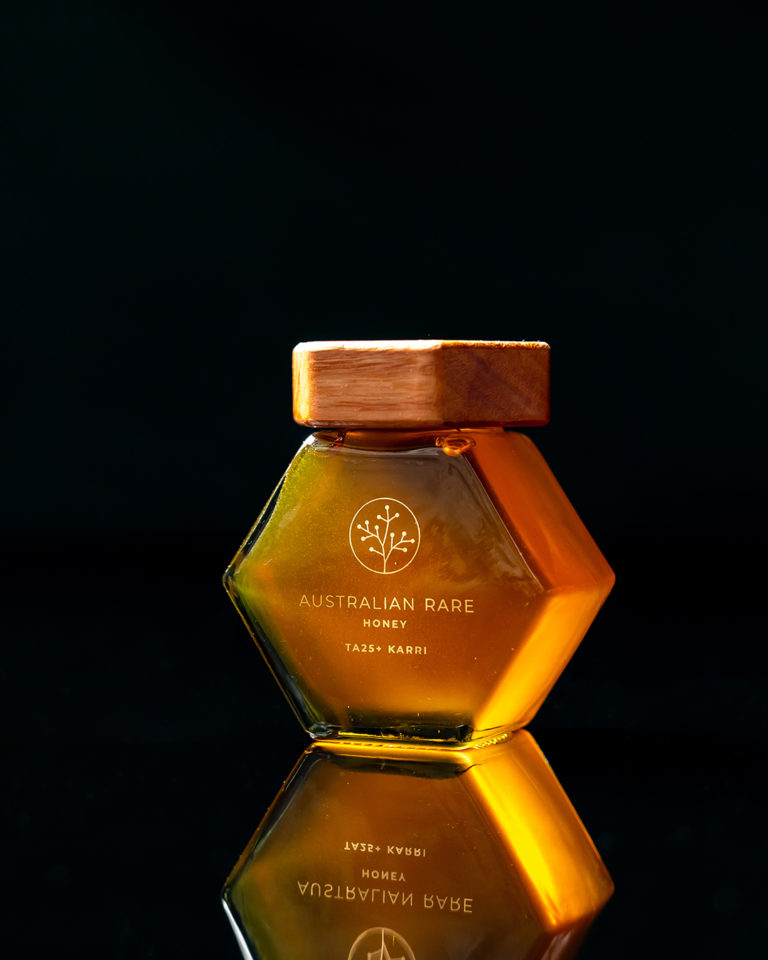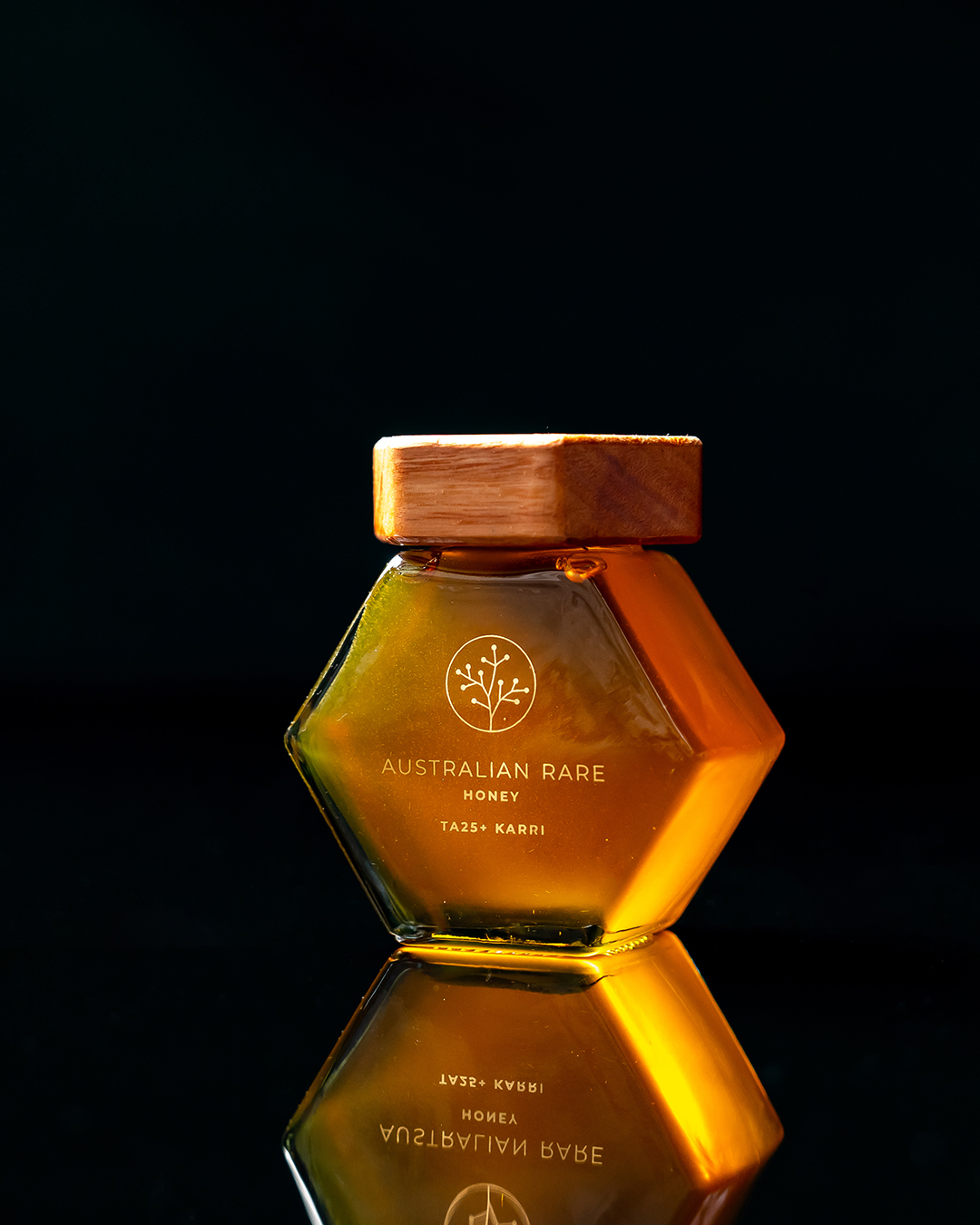 The Jarrah TA35+ Raw Honey is known as The Supreme in the collection. The bees that produce this honey are some of the world's healthiest within the native Jarrah Forest, which is recognised globally as a significant hotspot of plant biodiversity and endemism.
Australian Rare embodies longevity and prosperity with a dedication to its natural roots making it a gift for those unforgettable moments. The honey takes inspiration from Southwest Australia's majestic jarrah tree which boasts an astonishing lifespan of up to 1,000 years.
Provenance is key when it comes to the quality of honey. The nectar from the jarrah flower produces one of the world's most premium honey. With extraordinary and unique natural properties and taste, Australian Rare's collection produces exceptional and sought-after honey.
Natalie Bussau, co-founder at Australian Rare, comments: "Our selection process is to find the best honey in the world. We start with 45 beekeepers, and by the end, we have three unique kinds of honey of the highest medicinal strength with sublime taste profiles. We are the only brand producing honey in the world with such extensive lab testing, including palynology, to scientifically prove we have the best honey of 2023."
Presented in an elegant gift box with beautiful bespoke touches, Australian Rare is transforming the world of gifting with rare and unique products handed by Mother Nature herself. Give the gift of health, wealth, and prosperity with the range of honey and a limited batch of 888 gift boxes, where each one has been tested and carefully selected by a team of experts, scientists, and sommeliers for a unique honey experience.
Australian Rare's co-founder, Rick Bains, comments: "We are extremely proud to bring Australian Rare's unique collection of premium honey to the prestigious Harrods department store. We have journeyed all the way to London to present Australia's most extraordinary treasures designed with unmatched quality and unparalleled craftsmanship."
Whether you're looking for that special anniversary gift, corporate gift, or Christmas present to treasure, Australian Rare is the gift for those truly memorable moments for any occasion.