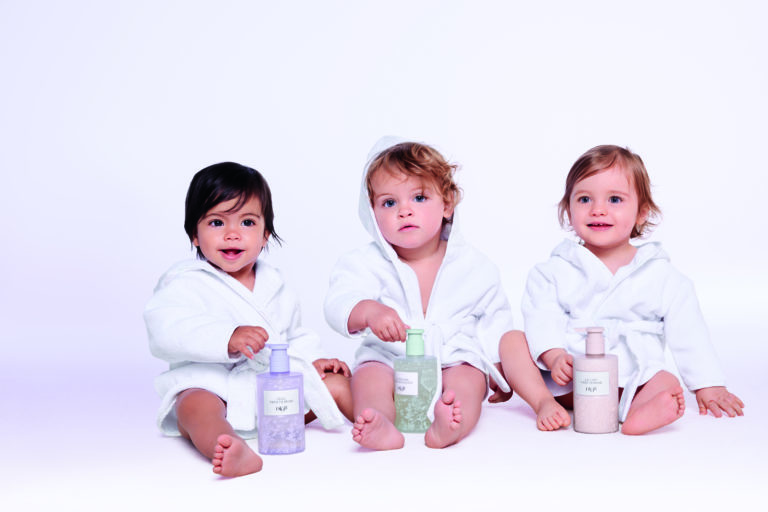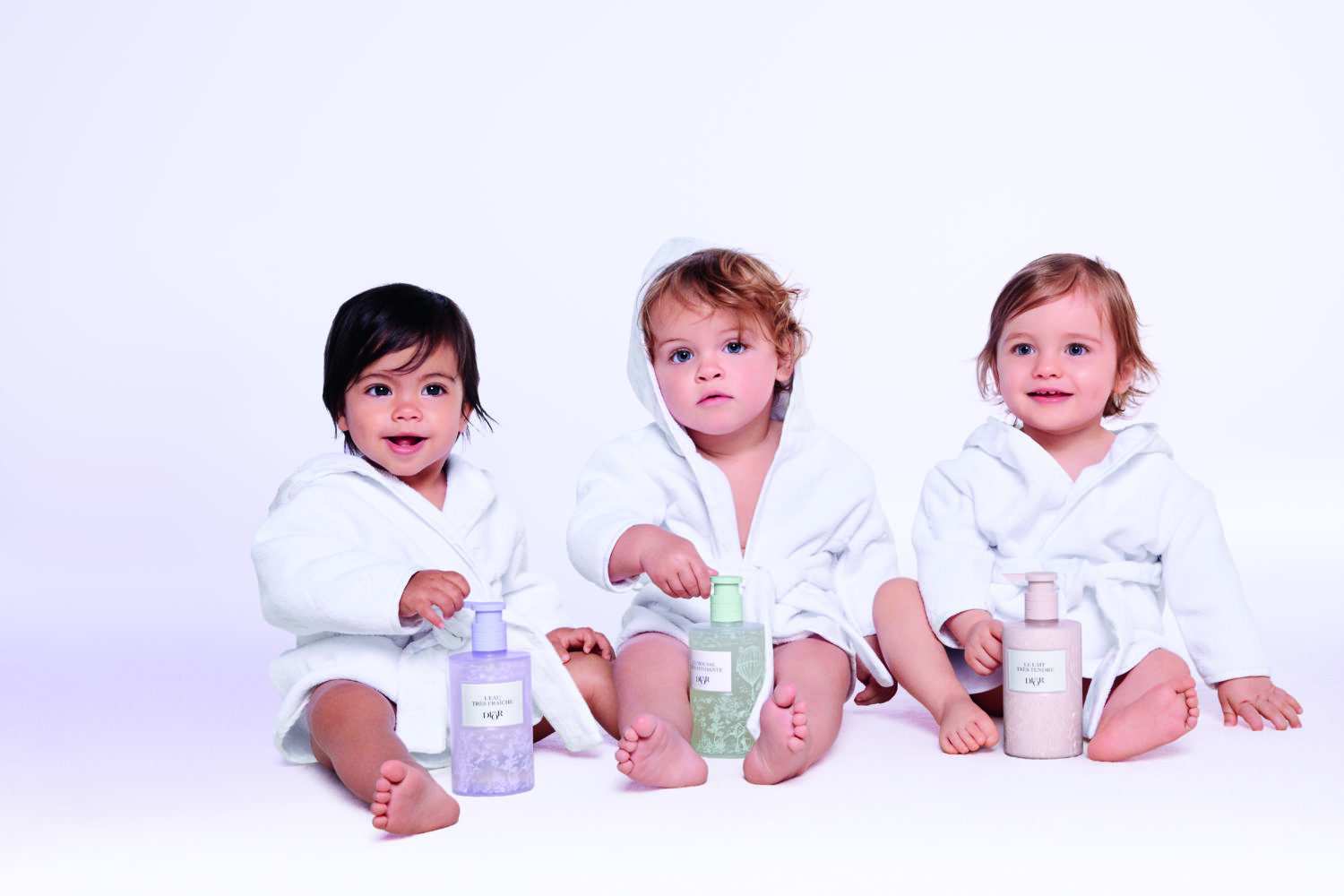 Dior has always focused on the greatly prized era of childhood, which was celebrated by Christian Dior in collections inspired by his early years in Granville, as well as in outfits that he liked to design for the children of his close friends.
From 1948 onwards, the 30 Montaigne ateliers occasionally designed outfits for Dior clients' children. But it was only ten years after Christian Dior passed away that a Baby Dior clothing line was actually launched, in 1967.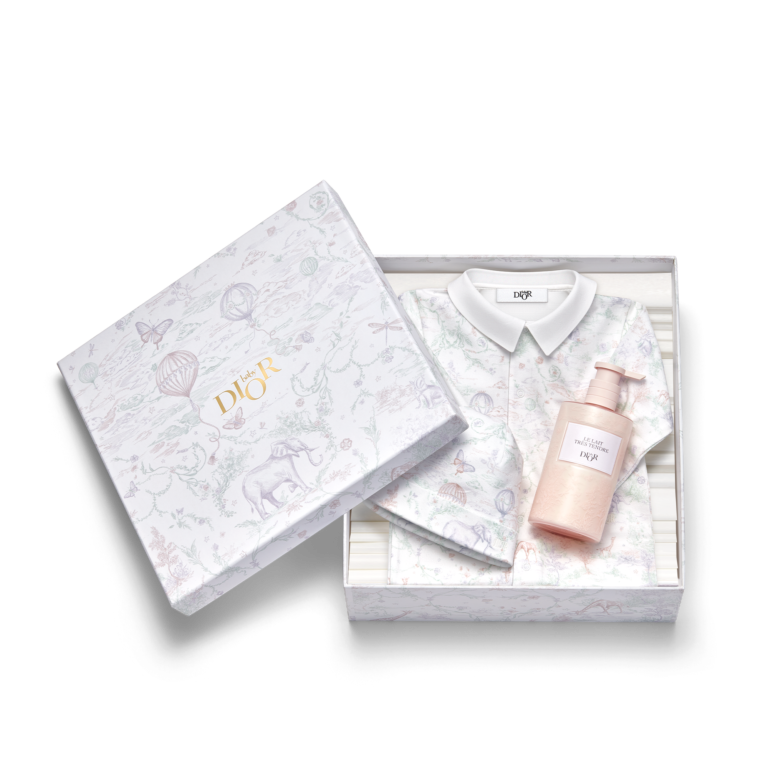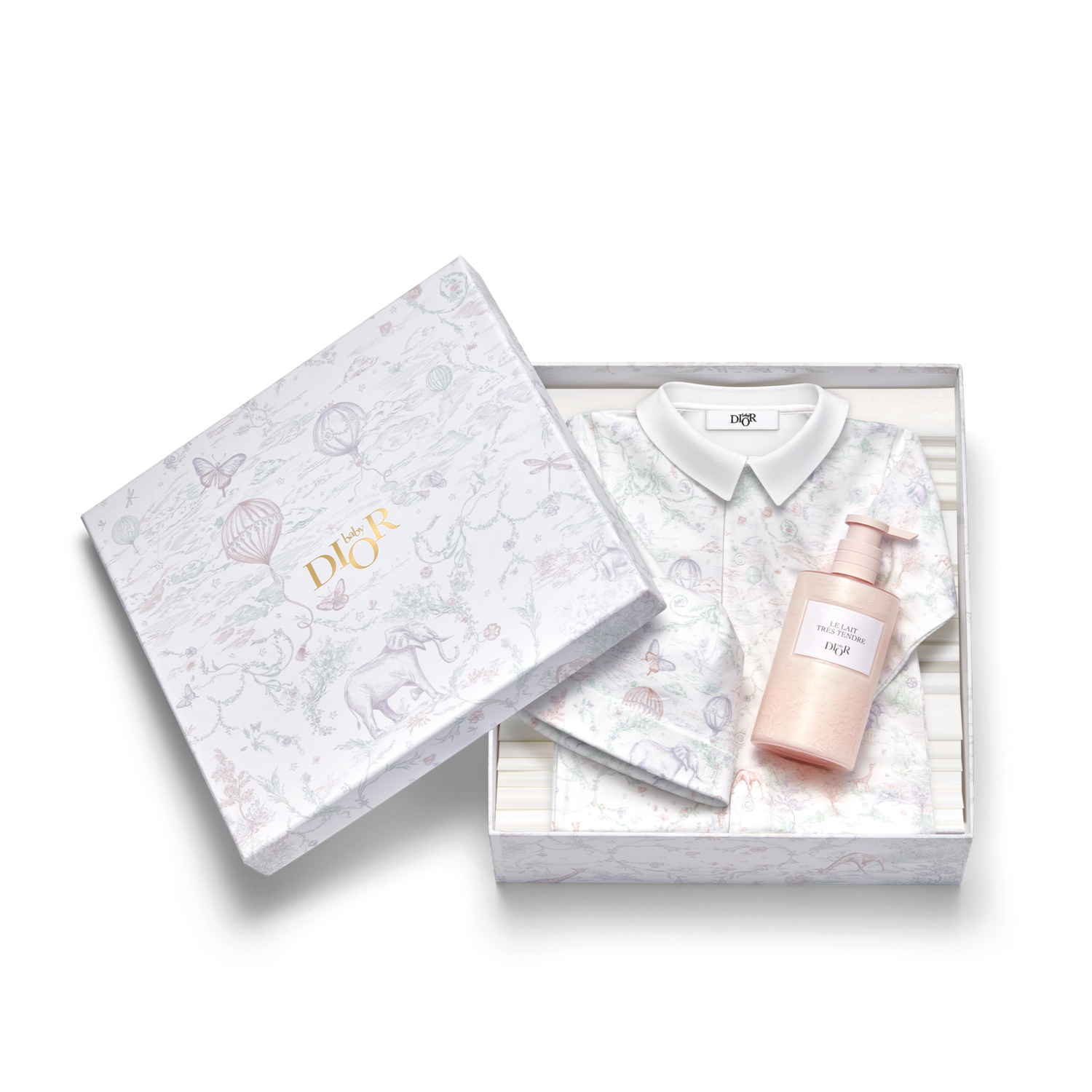 It was a princely début, inaugurated in a new boutique at 28 avenue Montaigne, by Princess Grace of Monaco. She was a close friend of Marc Bohan, who already dressed her three children. Bespoke ateliers were also founded, for a children's haute couture that still exists today. Very shortly afterwards, in 1970, a perfumed Baby Dior line was composed, including an eau de cologne (a lighter version of Edmond Roudnitska's Eau Fraîche) along with a shampoo, an oil and two talcum powders in a presentation set.
In 2012, when Cordélia de Castellane took up her post as Artistic Director for the Baby Dior collections, she dreamed of a new Baby Dior fragrance.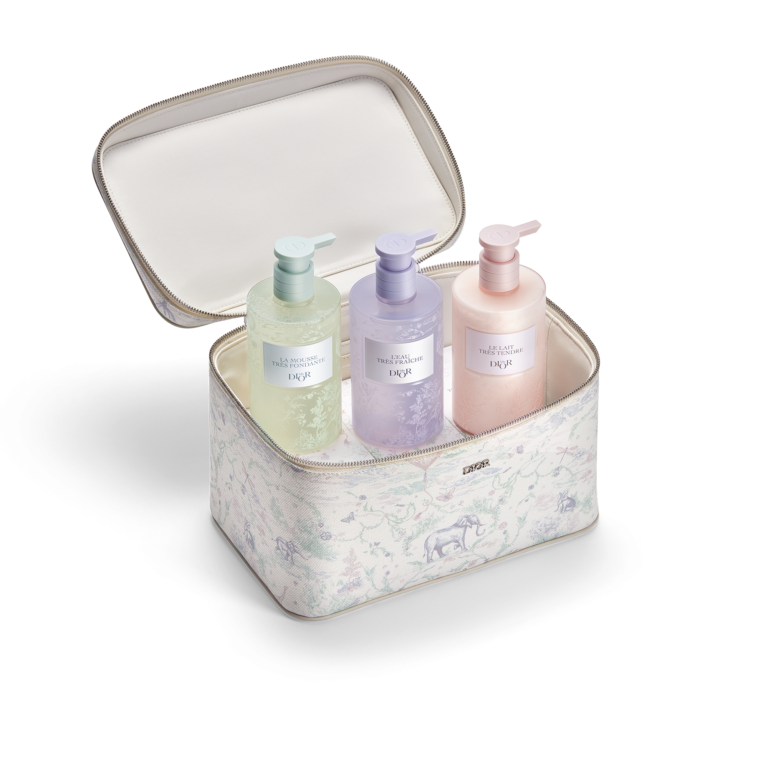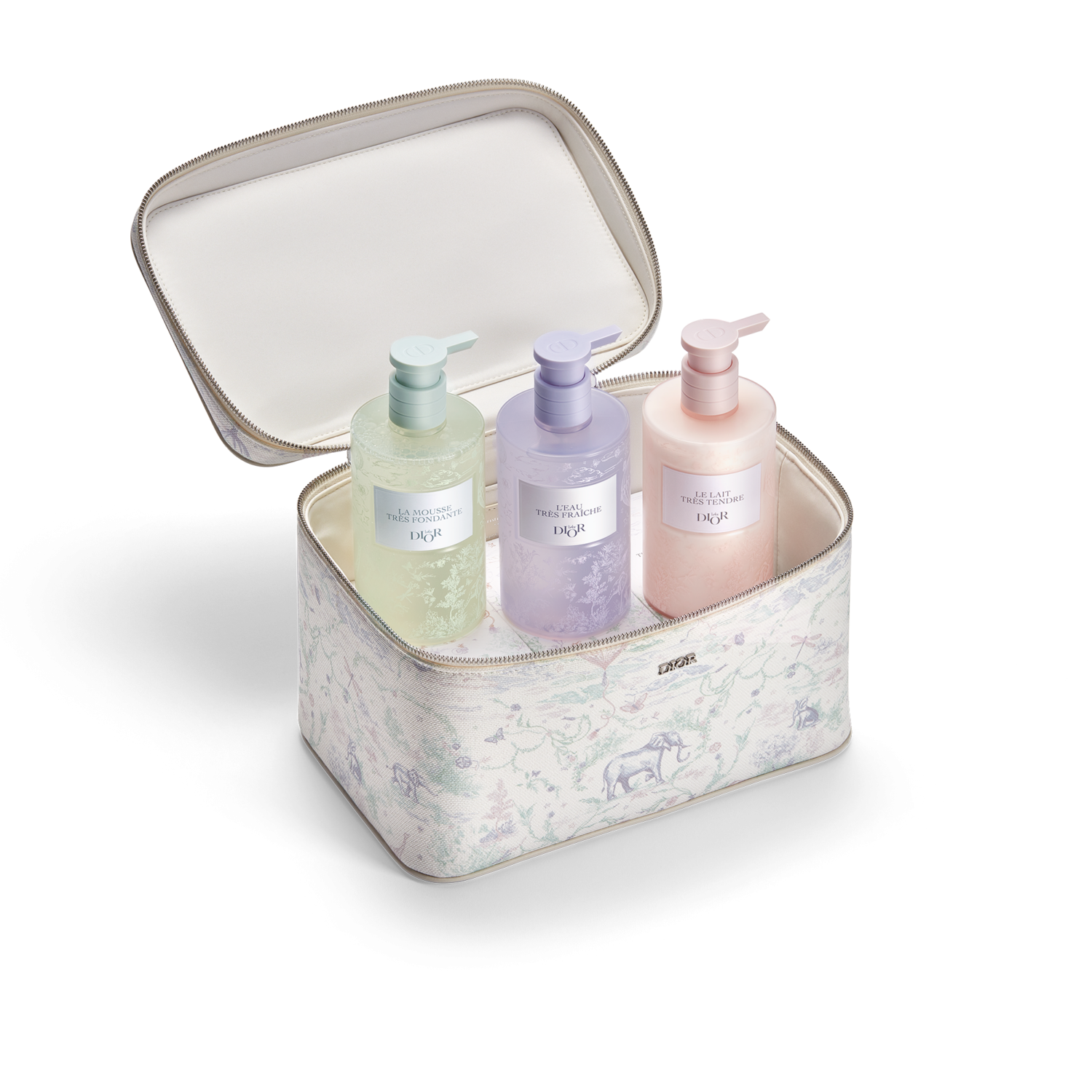 Francis Kurkdjian made it a reality with "Bonne Étoile", an eau de senteur available as part of a complete skincare line for little ones. In 2023, Francis Kurkdjian composed a brand-new eau de senteur named "Bonne Étoile", which also has a skincare range for babies' and children's bath-time. Baby Dior gains a whole new perfumed universe, scented with delightful notes of subtle fruit, cotton wool and velvety petals.
This signature scent full of tenderness was created by Francis Kurkdjian as a protective bubble of softness, and a delicate caress on baby's skin. The aptly named "Bonne Étoile" is an eau de senteur, which provides an introduction to the sweet sensation of perfume application, like a first olfactory step taken under the most benevolent auspices. Its fresh, fruity and enveloping notes are reassuring.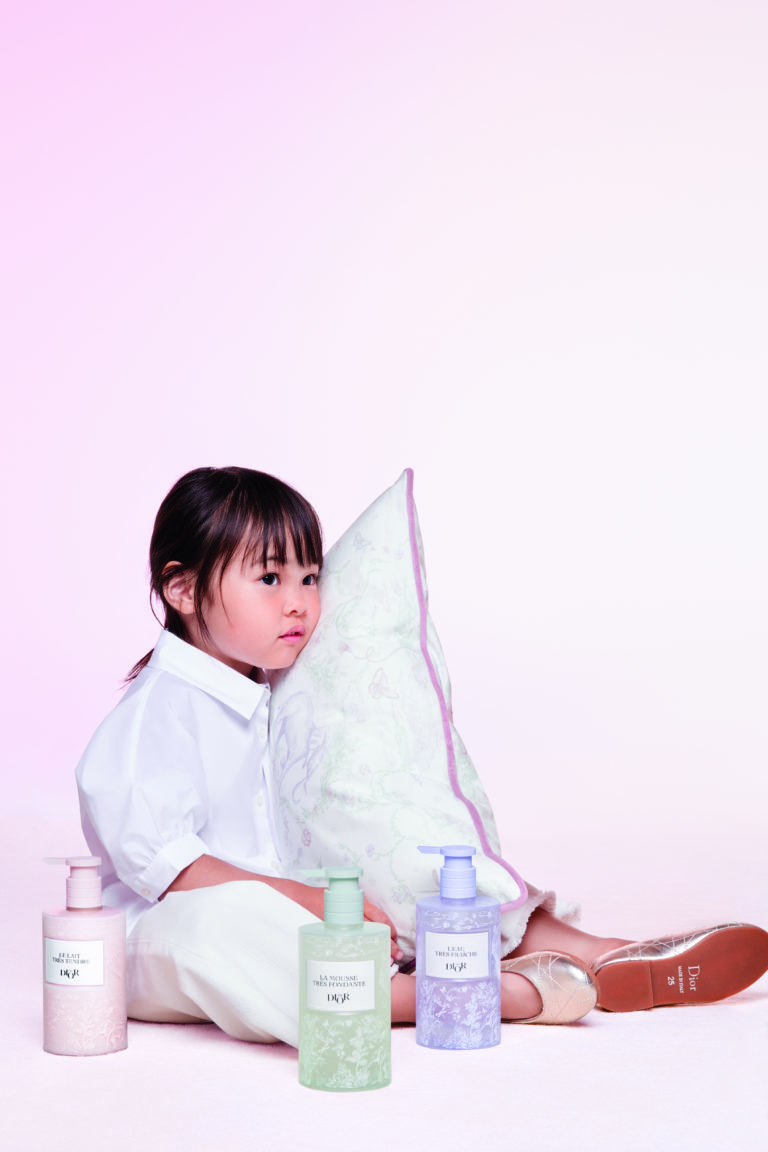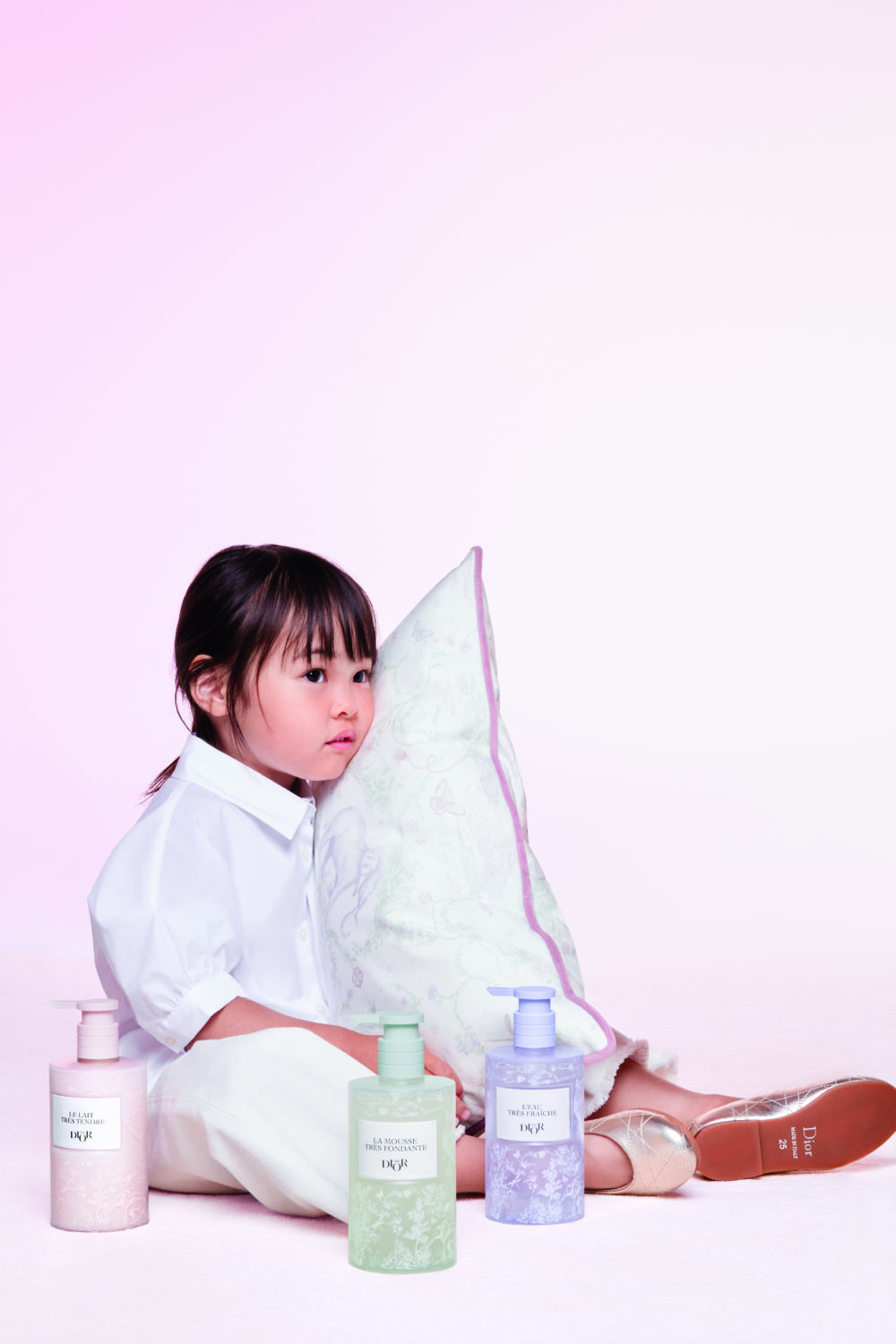 The fruity, floral and musky accords of "Bonne Étoile" eau de senteur, created by Francis Kurkdjian, also provide the signature scent for a trio of bath products. Infused with Anjou Mallow extract, a highly hydrating key ingredient from the Dior Gardens, this line has been formulated with the greatest care.
Indeed, when a fragrance accord is adapted for children's skincare, a scientific approach to the skin is more important than ever. Babies' skin, which is fragile, thin and sensitive, with specific needs, struggles to retain water. It can quickly become dehydrated, and requires a suitable formula that respects the skin.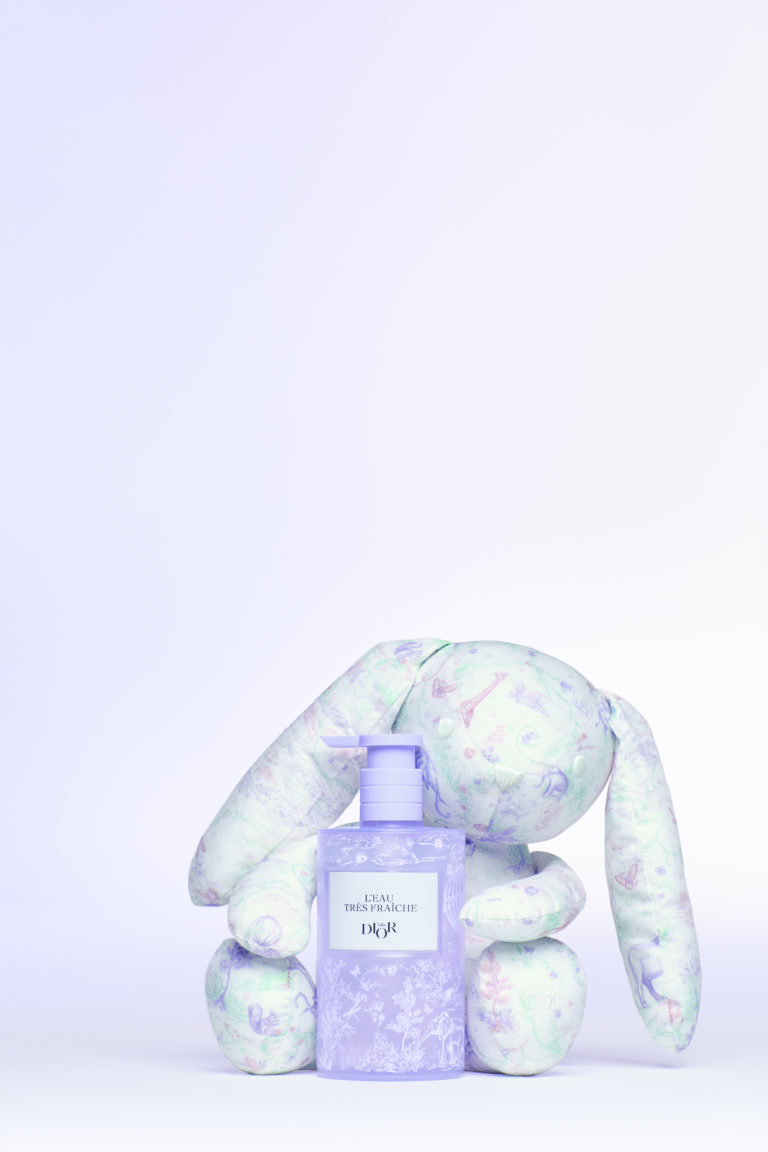 This was the challenge for Dior science, who undertook the development of a Baby Dior skincare line by selecting ingredients that respect and have an affinity for particularly fragile skins. Dior Science also developed a rigorous testing platform, to ensure that the entire Baby Dior line is well tolerated. In depth analysis of each ingredient at the heart of each skincare formula has been complemented by regulated tests under dermatological supervision.
Baby Dior has come full circle. No doubt that Christian Dior would have been proud and moved to see childhood blossoming at the heart of Dior.
Available in a collection of products that respect children's skin, La Mousse très fondante, Le Lait très tendre and L'Eau très fraîche have been designed to add a touch of magic to baby's bath time.
Available in selected Baby Dior and Parfums Christian Dior Boutiques, and at Dior.com
In Europe, U.S and the Middle East from November 2023 and available worldwide in Baby Dior and Parfums Christian Dior Boutiques and at Dior.com.