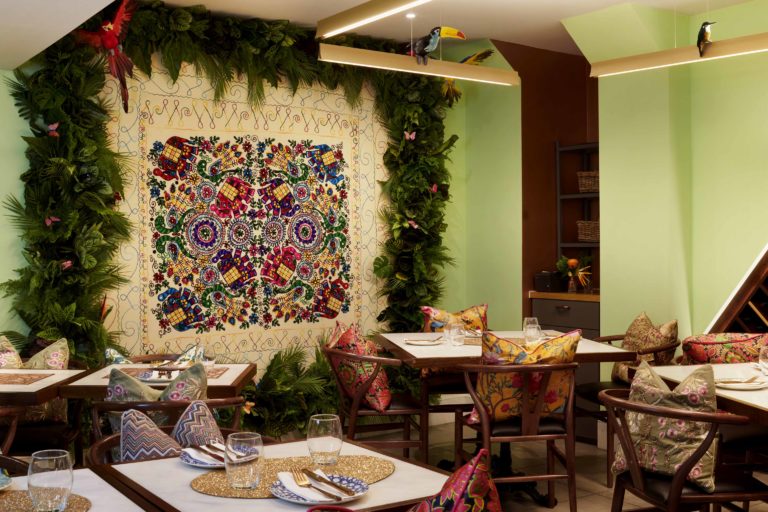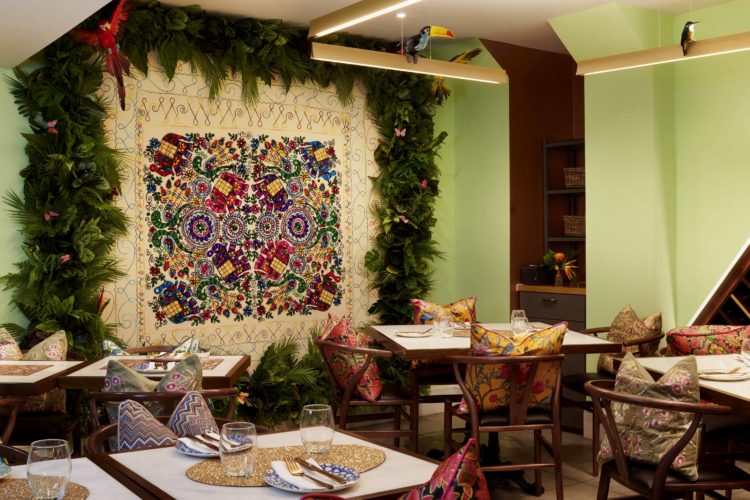 London's 'West One' postcode is often associated with some pretty austere dining which can stray from the opulent and into the mannered – what the West End can always use is an eatery with bags of character, heaps of playfulness and some real personality; enter our city's new-comer 'Bindas Eatery'.
Bindas Eatery just opened, so congratulations are due for anyone who has the bottle to go for it in these extremely mercurial times. The restaurant's name was chosen strategically, and is most fitting for the atmosphere which they seek to create. It means 'free spirit', or 'without inhibitions', which is a sort of veiled instruction to its diners to just go hell for leather and enjoy.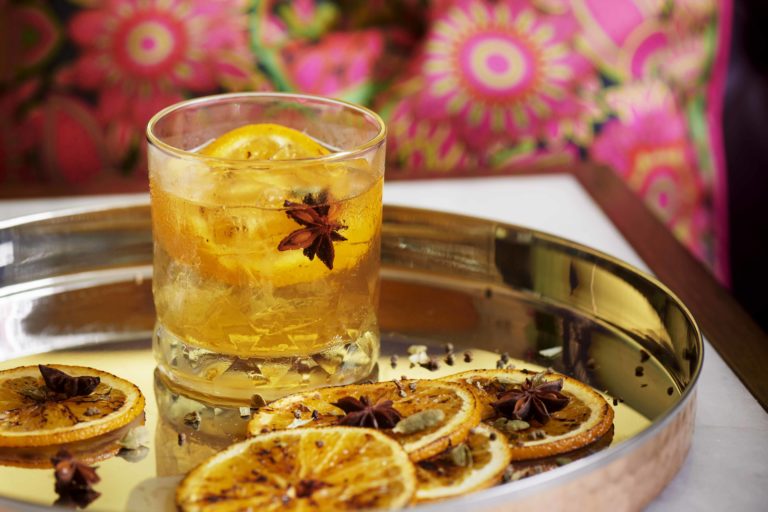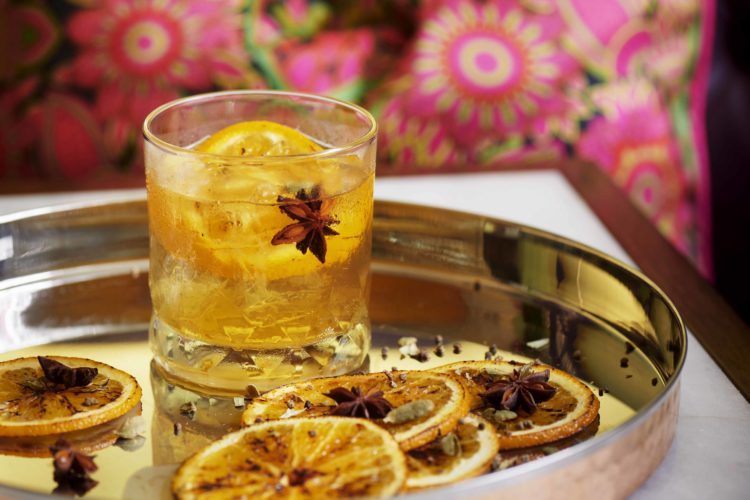 The menu is the sort of 'what you want, rather than what you think you need' affair, with its delicious, comfort dishes taking inspiration from Indian street food with each dish revolving around one of the main food hubs across India. What this means is that by picking a good selection of irresistible options from across the menu, each diner is hopping, skipping and jumping from Delhi, to the Punjab, from Kerala and on to Jaipur. A sizeable section of the menu is also devoted to Bindas Eatery's 'Buns and Paos' with the 'Butter Chicken Bomb being a firm favourite already thanks to its Anglo-Indian hybrid mixture of flavours with its marinated, spiced chicken thigh and melted Emmental cheese smothered in the house's secret 'makhani sauce'.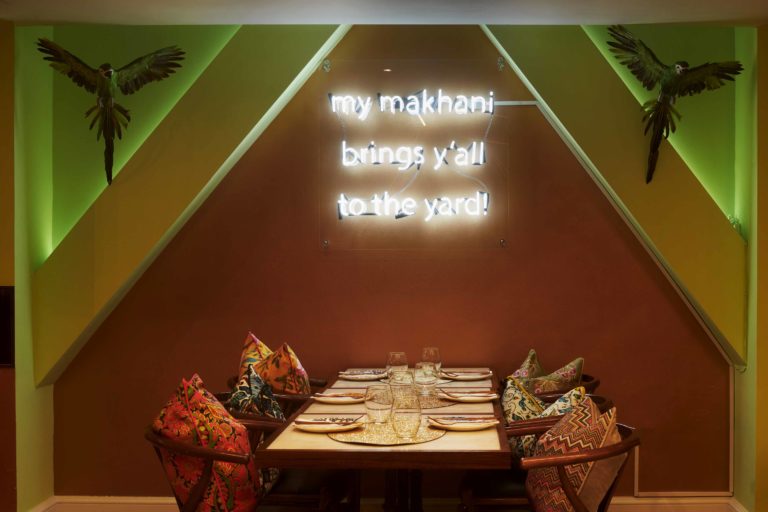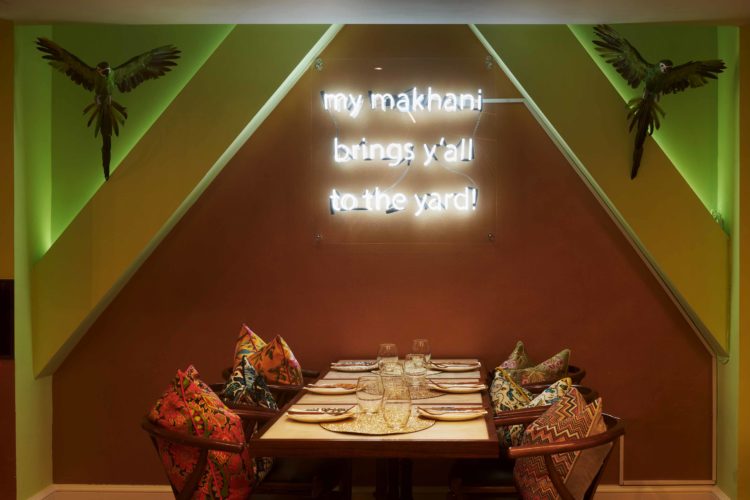 The drinks at Bindas are as fun and adventurous as the venue itself, with options that range from a modest little twist on a classic, like their 'The Peshwa' Old Fashioned using homemade cardamon syrup rather than the customary plain brown sugar cube, all the way to the 'Gulabi Rani', using Mother's Ruin rose geranium gin, elderflower tonic and homemade rose syrup. Of course for those who like to K.I.S.S. (Keep It Simple, Silly) there is the iconic, frosty Kingfisher beer.
Staff are exceptionally friendly at Bindas Eatery and will, if requested, guide you through their own personal faves and the best that the kitchen has to offer.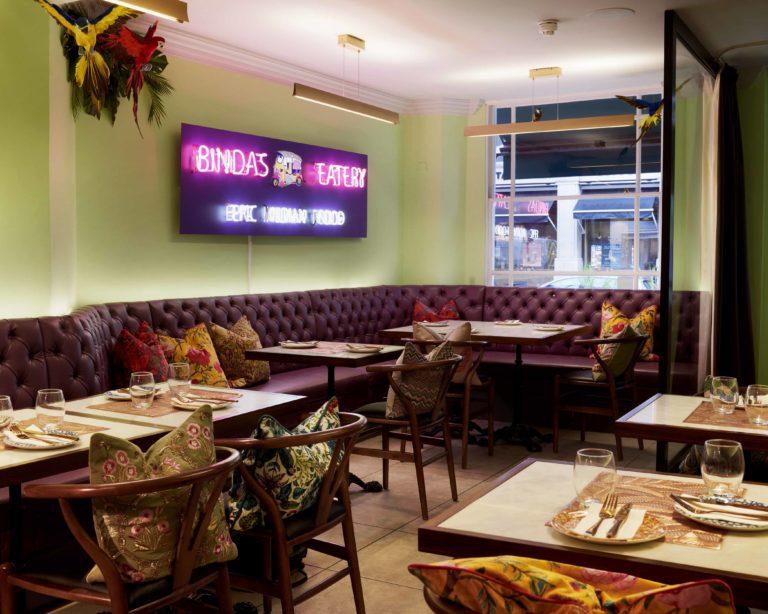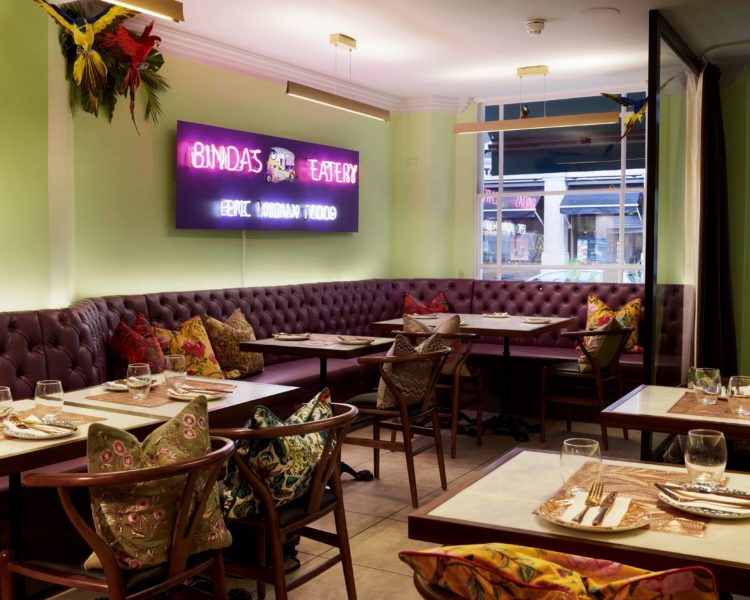 The restaurant is the brainchild of Mehak Kansal, which was awarded the 2018 Westfield Food Entrepreneur Award allowing her to scoop the prize of mentorship from Spanish chef, Omar Allibhoy of 'Tapas Revolution. Bindas is now very much up, running, and open for business so should your palate fancy something a little spicy and that gets straight to the point then you know where to go.
5 Princes Street, Mayfair, W1B 2LQ