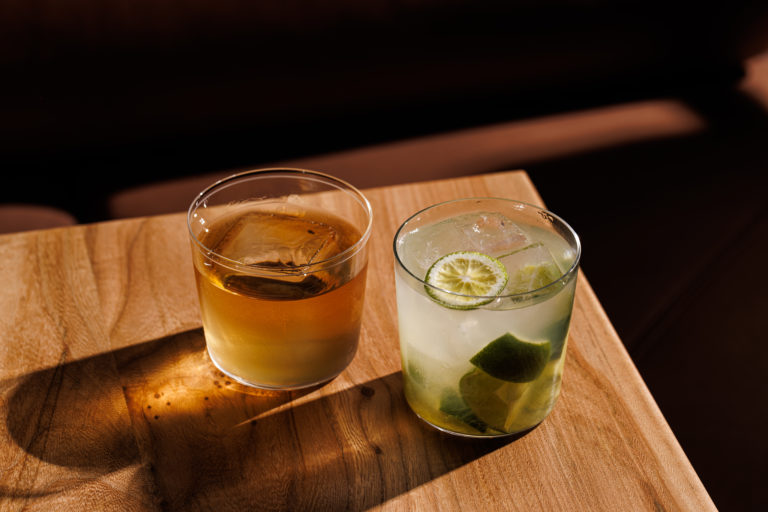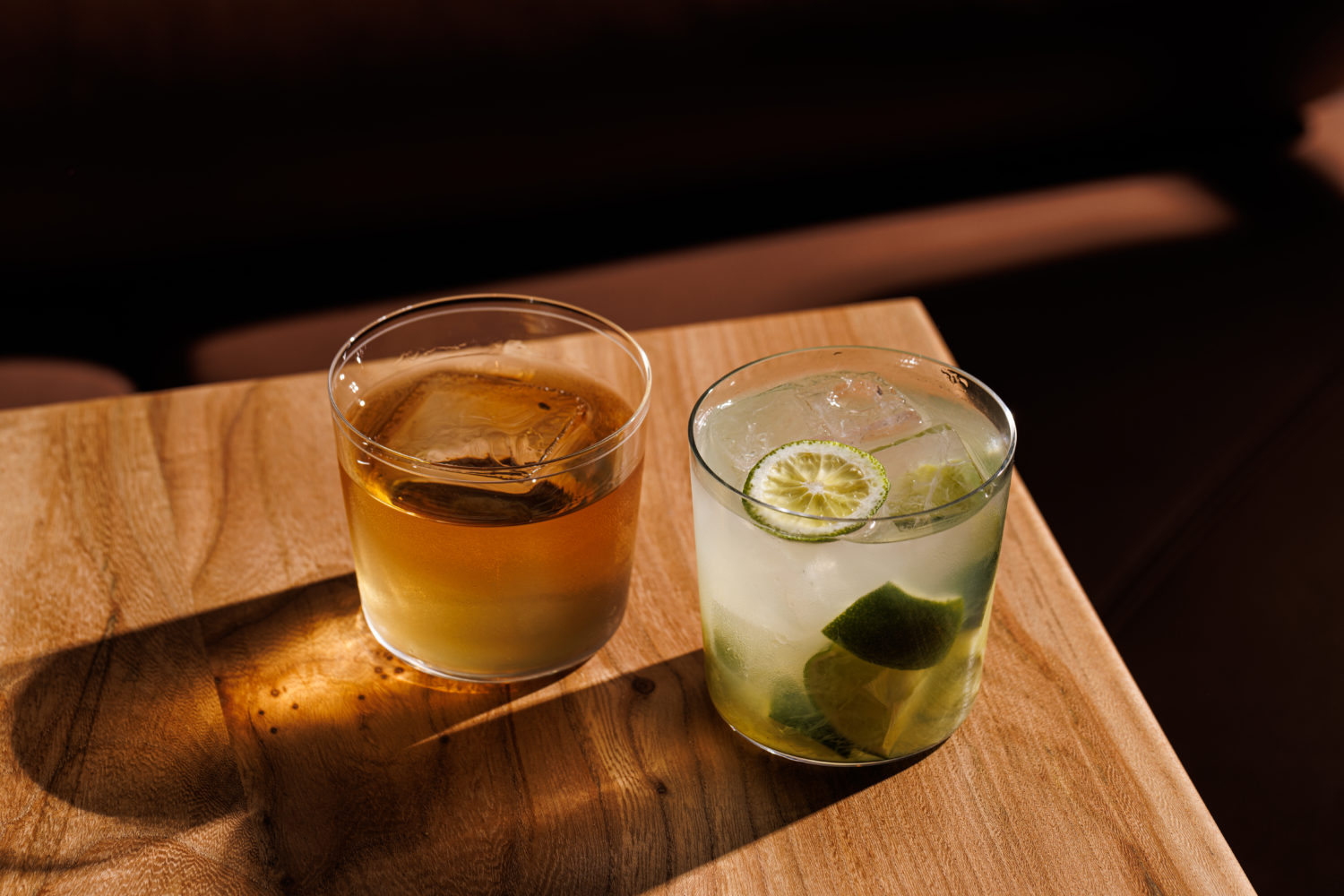 Earlier this summer, Bossa opened in London with Nilson Chaves at the helm. Chef Chaves worked for many years at the two Michelin-starred restaurant Oteque in Rio de Janeiro and brings much of the flair and experience he acquired there to the Bossa menu. Bossa quickly took over the Mayfair date night scene and it's easy to see why.
Located on Vere Street, conveniently and perhaps coincidentally underneath the Brazilian consulate, Bossa is sleek and moody. Plush leather sofas in an X-shape dominate the centre, surrounded by glossy wooden tables, a chic cocktail bar on one side, and a bustling open kitchen on the other. If Bossa were a person, they'd be a confident, eternal bachelor with salt and pepper hair and an expensive watch.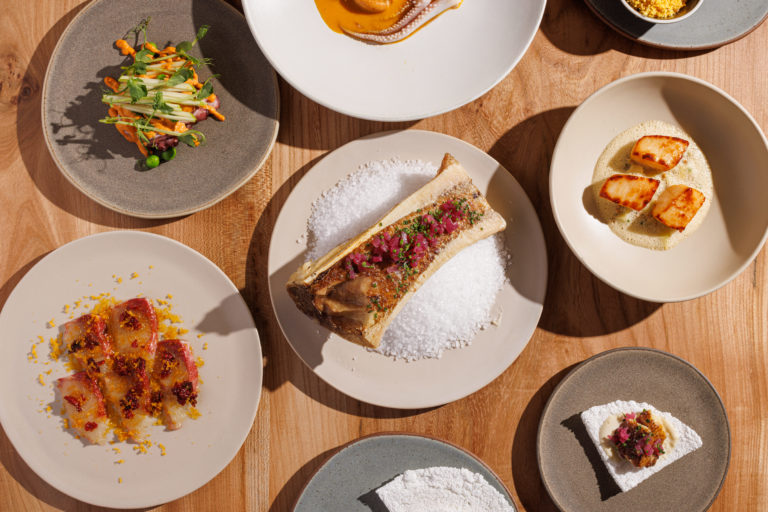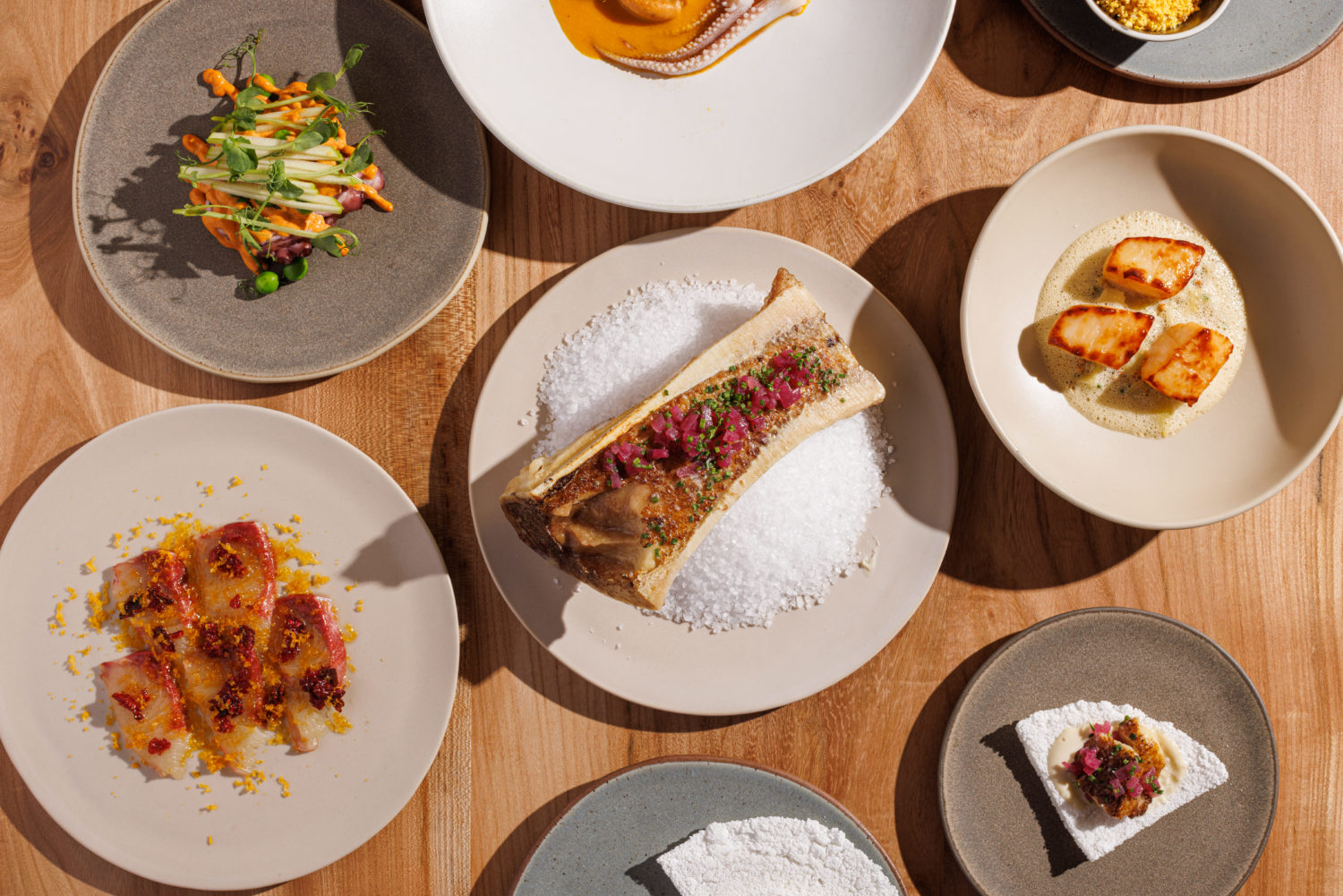 I visited Bossa on a rainy Saturday afternoon to try out their newly launched lunch menu. Tuesday through Saturday, the feast begins at the stroke of noon, and you've got two options. You can dive into two courses for £40 or go all out with three courses for £45. Exceptional value for W1. 
Starters include dishes such as Mussel Escabeche with carrot juice, parsley oil and gorgeous toasted bread as well as Octopus Vinaigrette with fresh peas and paprika cream. Mains are just as delicious. We're talking Bavette with a bean vinaigrette, fried rice and dried banana Farofa and Sea Bass with the lightest, most delicate pumpkin cream.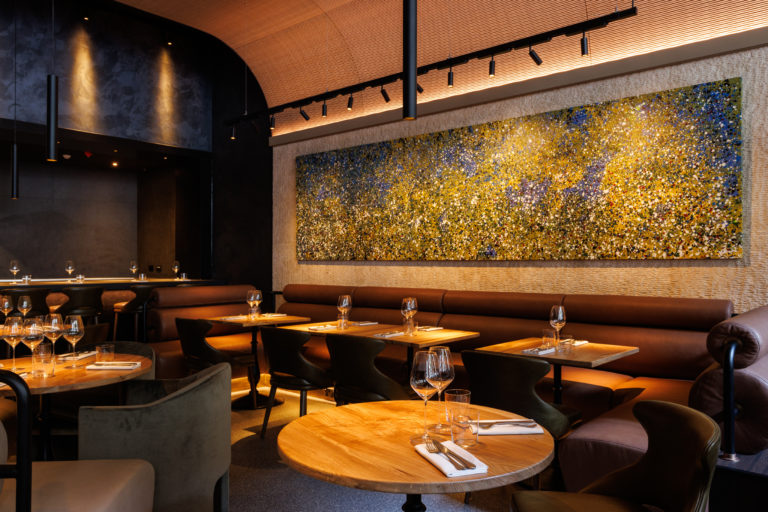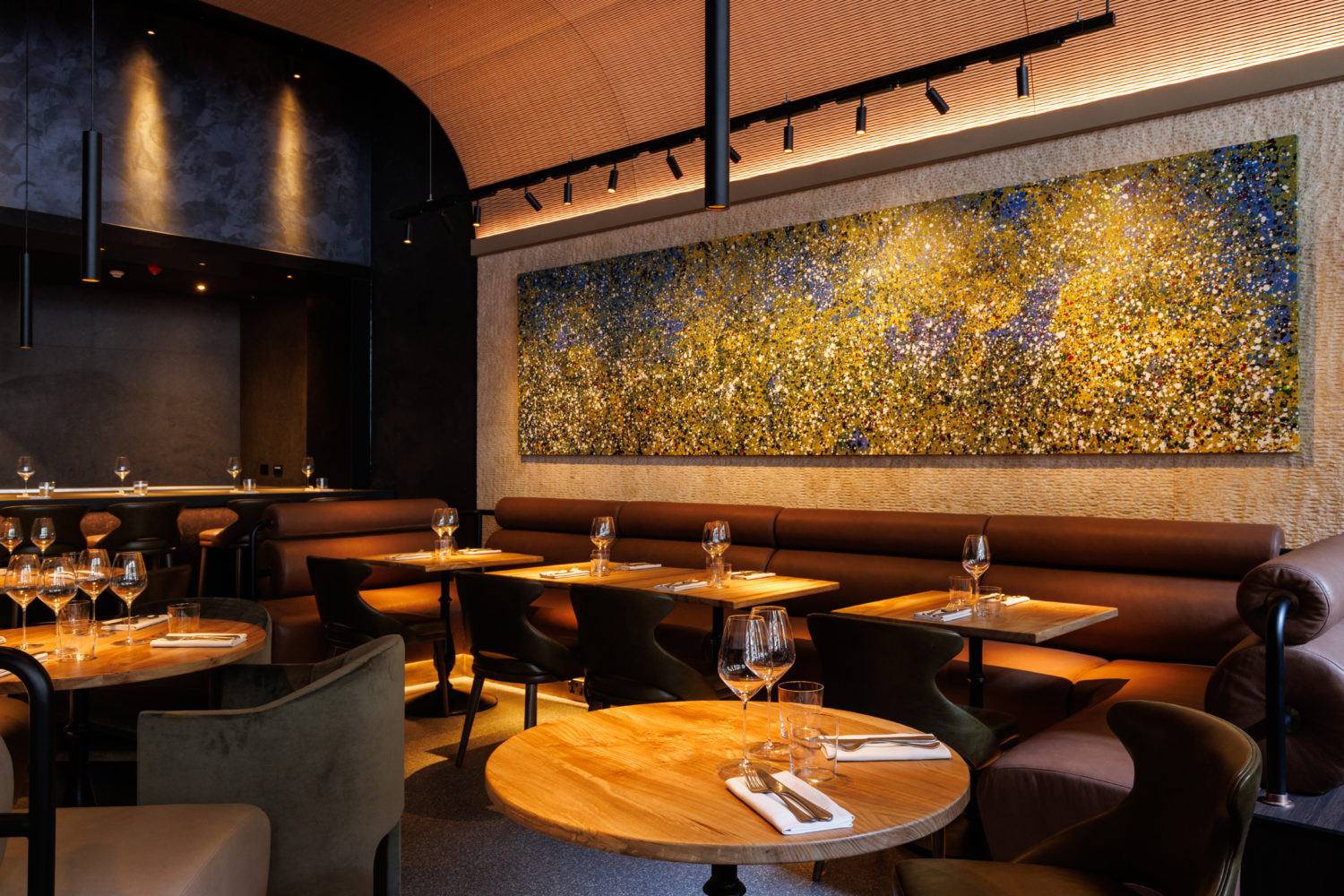 If you have a sweet tooth, you're in for a treat. Bossa's desserts are, well, boss. The Cupuaçú Cheesecake with Brazil nut crumble is *chef's kiss* and the Chocolate Tart with cashew nut praline equally divine.
To complement your courses, Bossa's Head Sommelier, Lais Aoki, has handpicked a stellar selection of wines by the glass. The bar also delivers dangerously delicious cocktails such the perfect Mojito, featuring mint-infused rum and house-made mint soda and easily London's best Caipirinha. If you fancy something different, try the Mezscladinha, a slight twist to the original, featuring smoky mezcal.
Just stick a yellow feather in my hair and call me Lola.
4 Vere St, London W1G 0DG