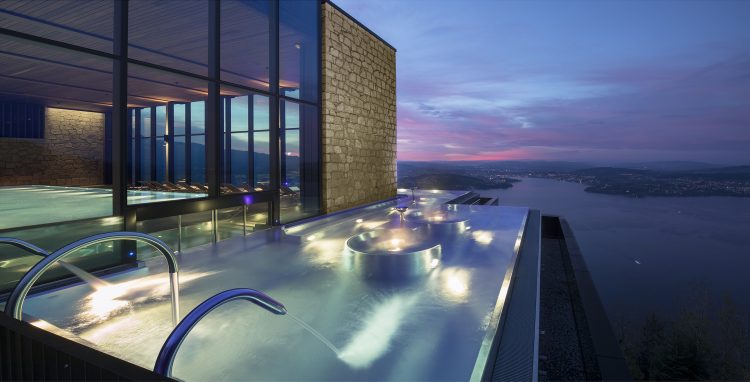 Since 1873, the crème de la crème of Europe and Hollywood flocked to Bürgenstock Resort for its magnificent views of Lake Lucerne and fell in love. So much so, that Audrey Hepburn married Mel Ferrer in the Bürgenstock Chapel in 1954 and Sofia Loren and her husband became longterm residents in Villa Daniela. 
After a lengthy renovation project of nine years and a £440m cash injection, modern day Bürgenstock has been transformed into the ultimate spa destination, with three separate spas. The Alpine Spa is a sumptuous village set over three floors, with incredible views everywhere you look. It includes several steam and sauna areas, a light room featuring infrared chairs and nap shells, a number of indoor and outdoor pools but the pièce de résistance is undoubtedly the infinity pool that offers unparalleled views of Central Switzerland's snow-capped or pine green Alps, dependent on the season. 
End the day at the historical Palace Hotel, enjoy drinks at the lavish Palace Lounge, dine at the Michelin starred RitzCoffier and lay your head to rest in one of their Deluxe Rooms. There is no better way to wake up than stepping on a balcony with unrivalled views of Lake Lucerne. 
@burgenstockresort
6363 Obbürgen, Switzerland