The collaboration between Disney and the artisan creators at CAMILLA combines fashion, fantasy, nostalgia and a timeless love story, in eight prints that dance dreamily across silken canvas', delivering the biggest collaboration collection in CAMILLA's 19-year history.
The two-year design process delved deep into the Disney illustration archives of original characters Mickey and Minnie Mouse, beloved by generations. CAMILLA's team of designers revelled in childlike wonder, working with classic characters in a distinct and contemporary CAMILLA aesthetic.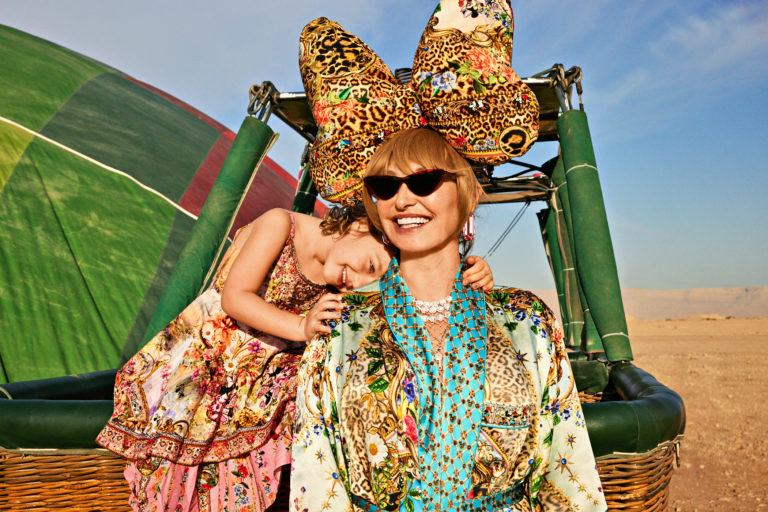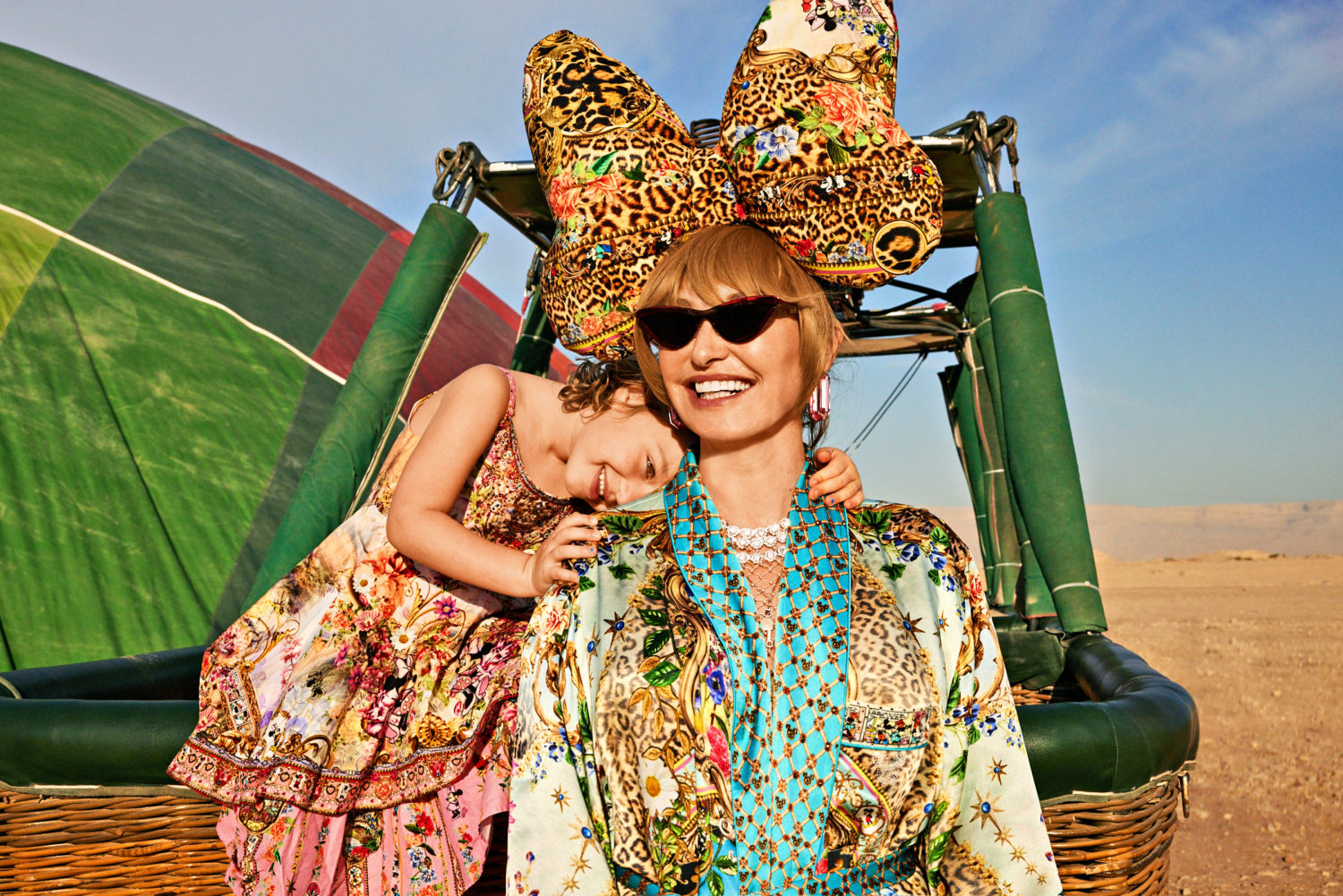 Original comic elements and classic Disney iconography, combined with hand-sketched whimsical fairytale motifs, are sprinkled across luxurious silks in effortless, soft silhouettes in Mens, Womens and Childrens mainline garments and accessories. From intricately embellished kaftans, dreamy dresses, playful tutus for children and kidults alike, men's matching combos, dramatic robes and bold bomber jackets… and, of course, there are feathers.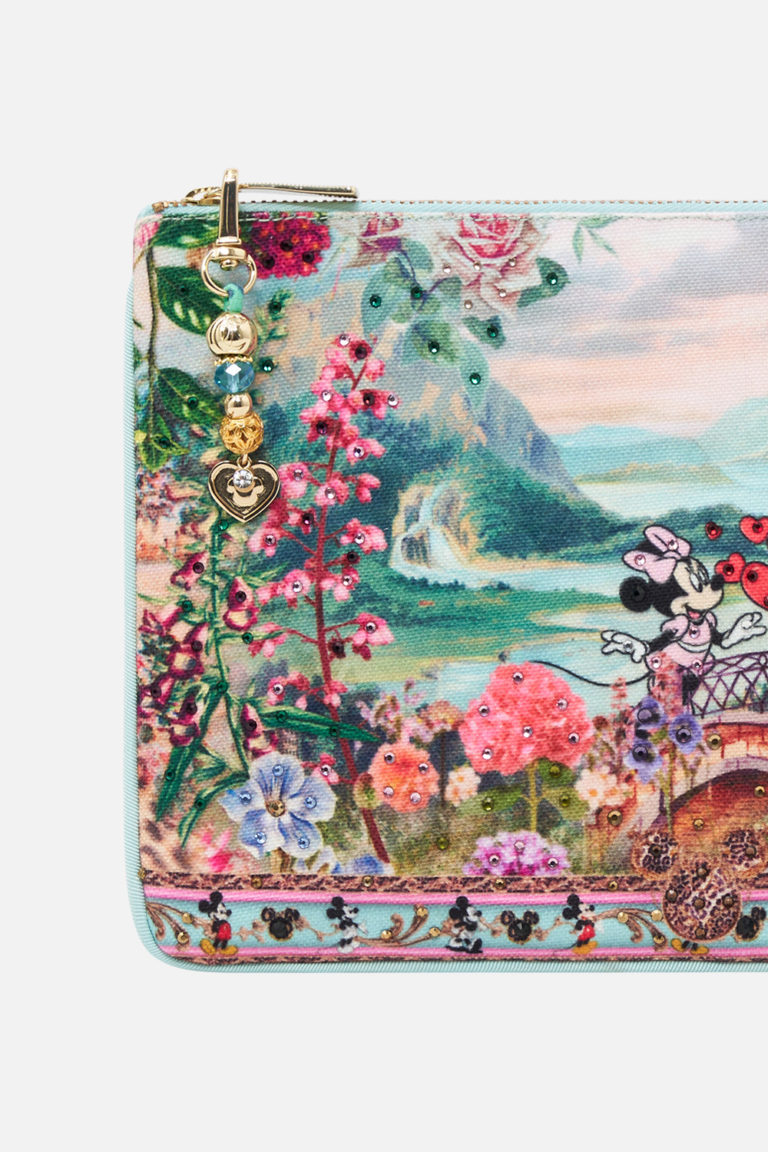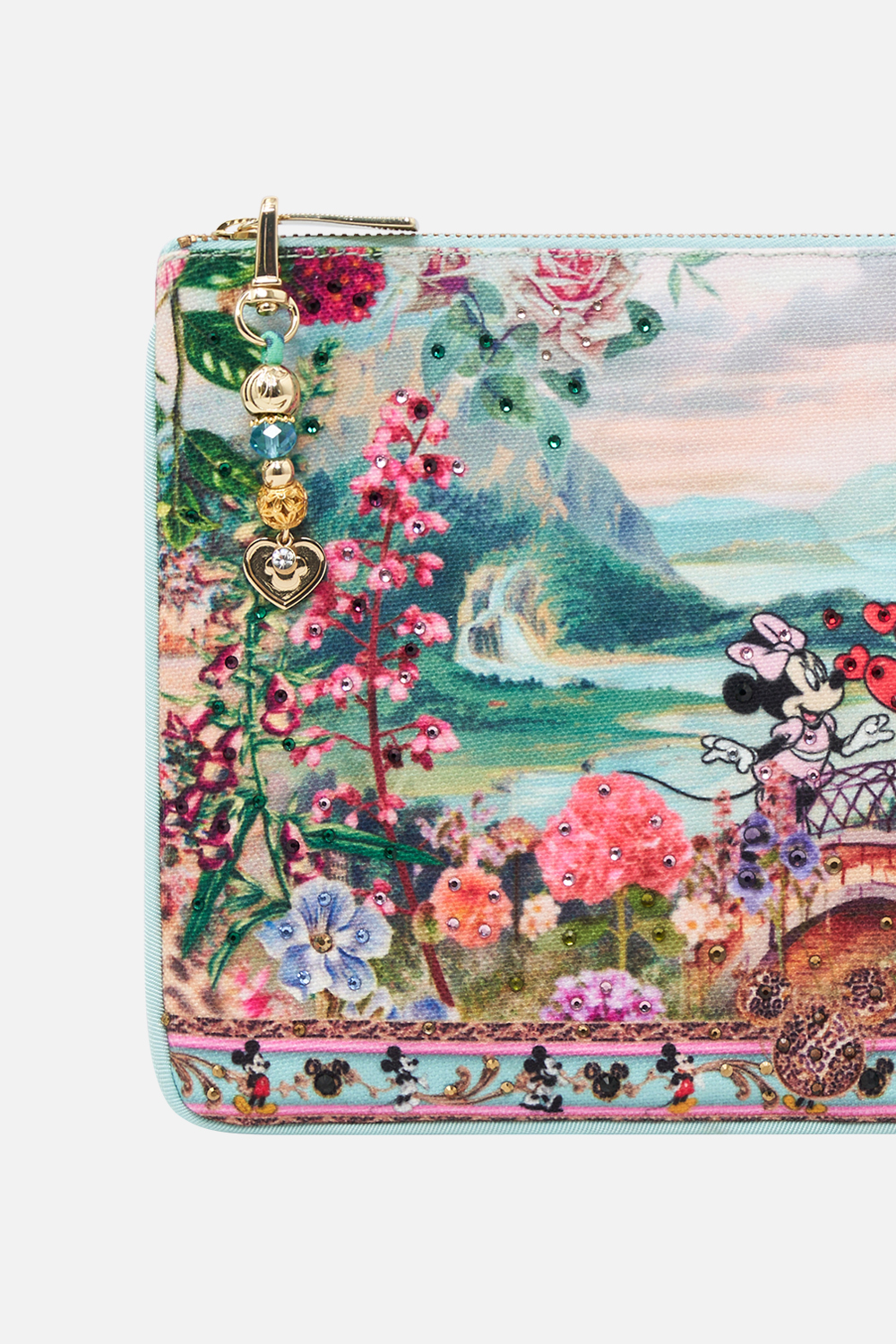 Camilla Franks said: "This collaboration is a 'pinch me' moment. It's the kind of thing you dream about but don't truly expect to happen!
I've always loved Disney. Like so many kids, I grew up watching fantastical tales where anything could happen, good would always triumph and friendship, family and creativity were valued above all else.
These stories encouraged me to believe in magic and follow my dreams. Each one was a call to adventure, a promise that anything was possible. In many ways, they planted the seed for the future fairytale world of CAMILLA I'm so fortunate to now play in every day.
Storytelling is at the heart of everything CAMILLA does. And to that we stayed most true."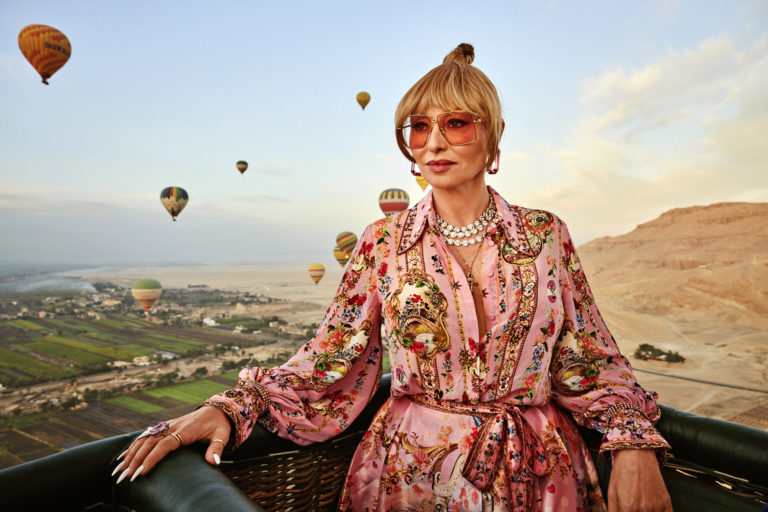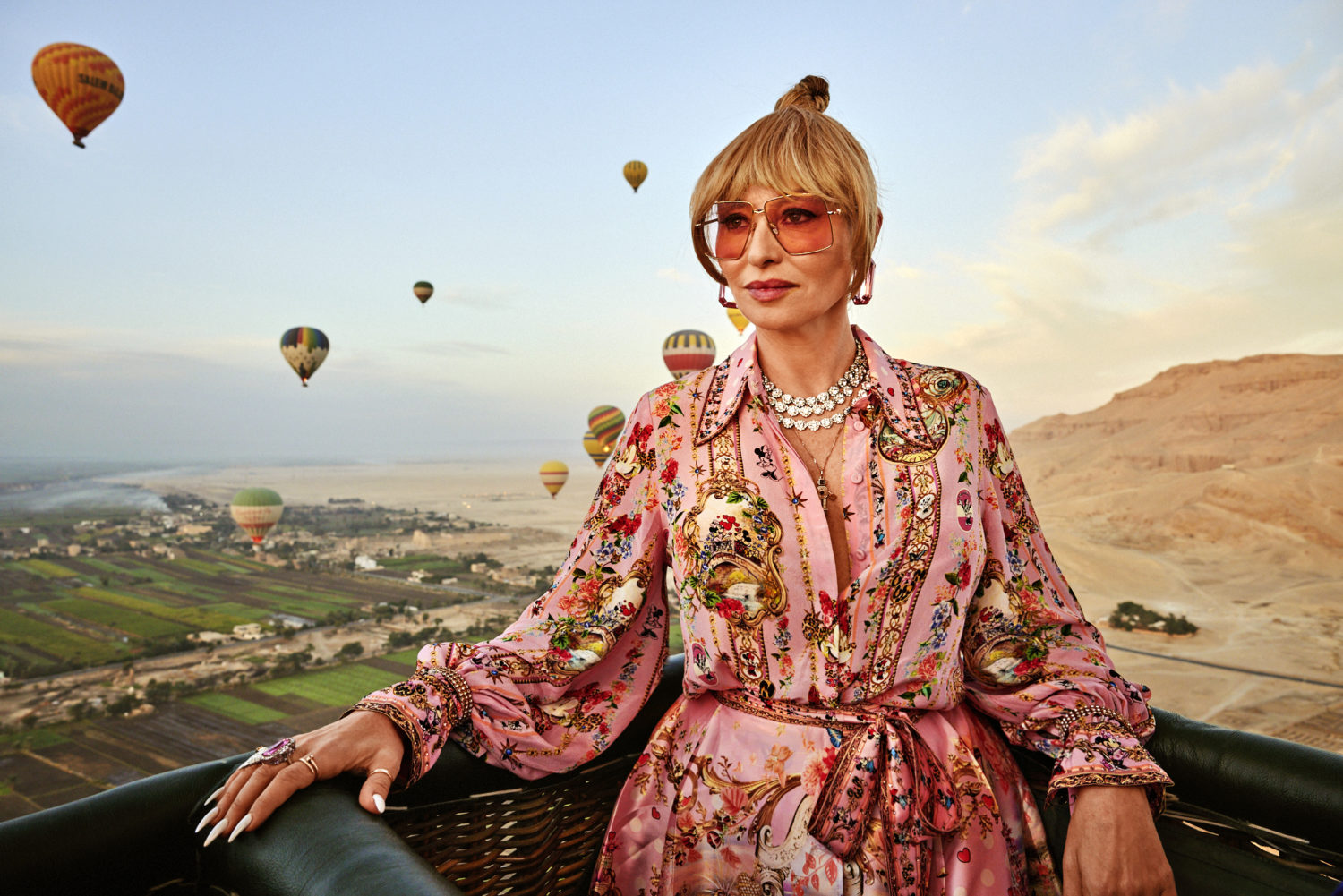 In true CAMILLA style there are messages hidden throughout these prints – the more you look, the more you see. Featured in the designs are Walt Disney's own signature, an early comic strip showing a day in the life of lovers Mickey and Minnie. In fact, in every print there's an original comic strip from the Disney archives in homage to the first illustrators.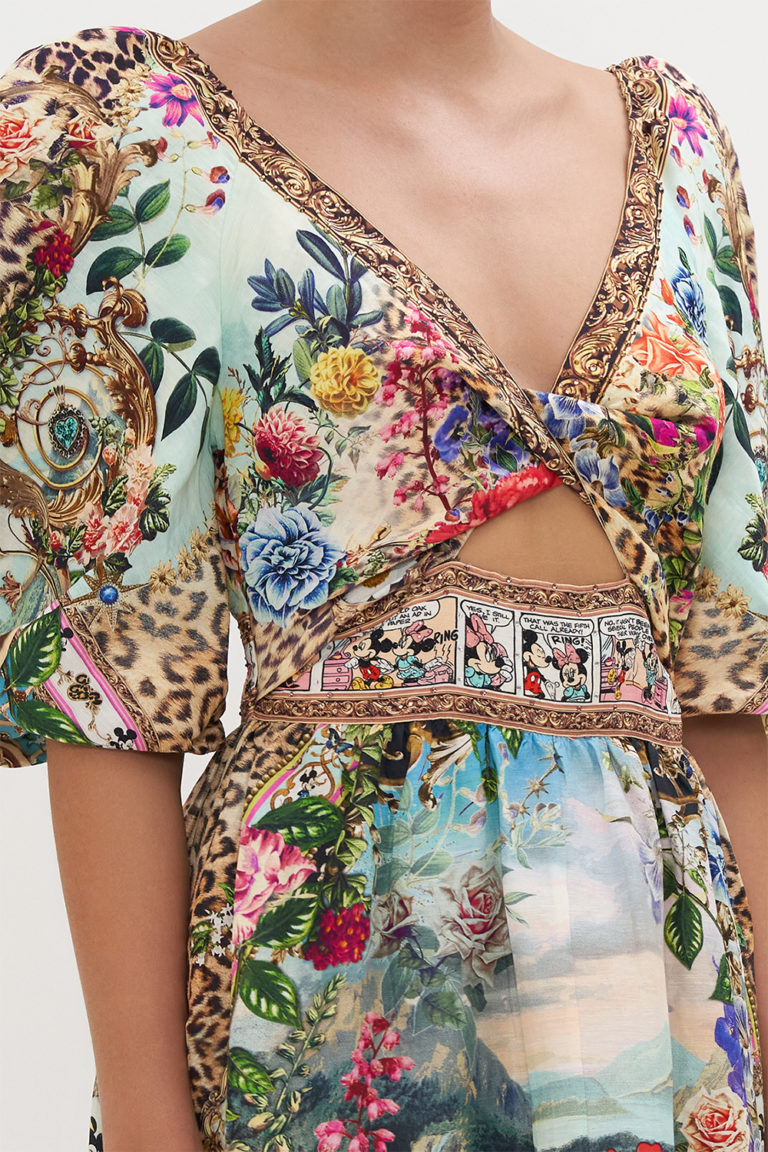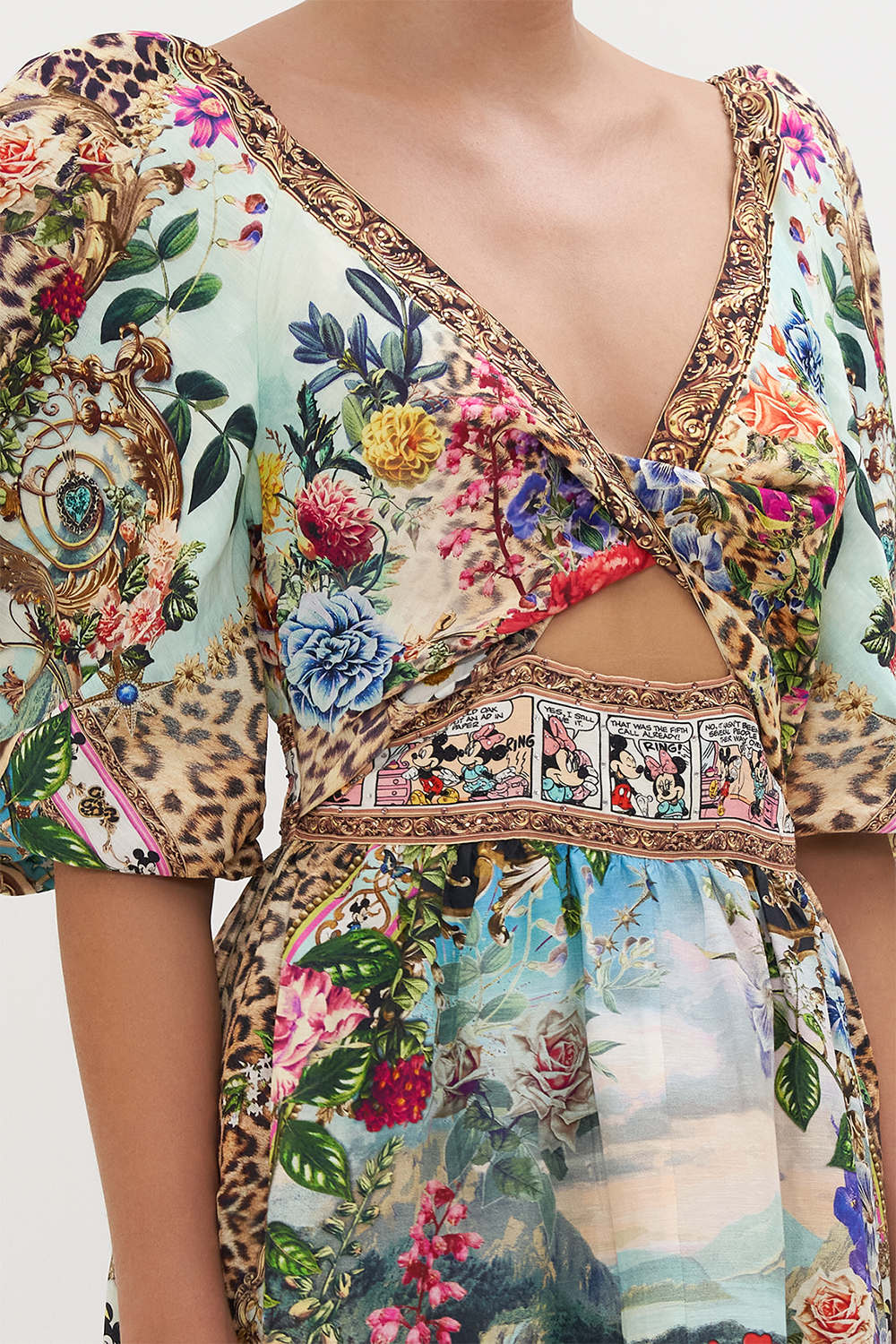 We created a gold filigree Mickey head for the 'Mickey Takes a Trip' print, of course adding twinkling CAMILLA crystals. There's an old school pie-eyed Mickey, with his original slogan; 'Hello Folks'.
And, of course, the Minnie Mouse inspired prints are deliciously feminine, climbing with fairytale vines, whimsical gold lattice, signature Minnie polka dots, bows, hearts and stars. Iconic CAMILLA animal print delivers a modern twist, alongside vintage poster art and floral Minnie heads.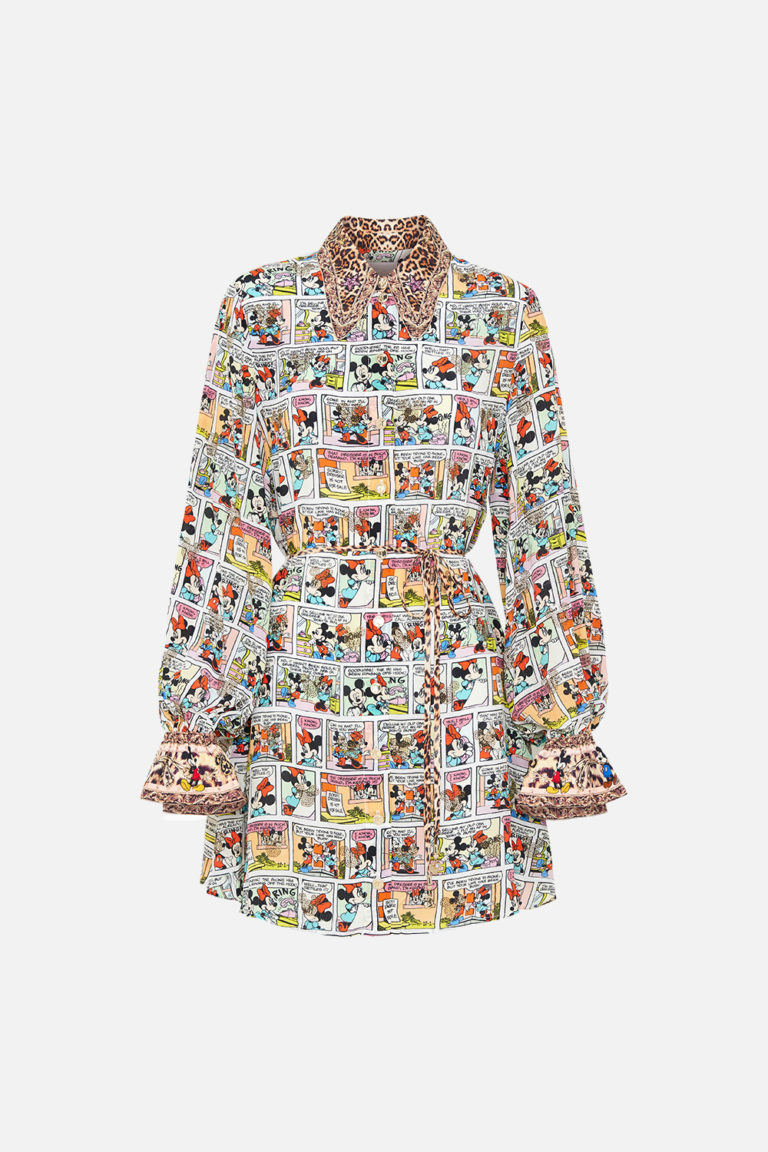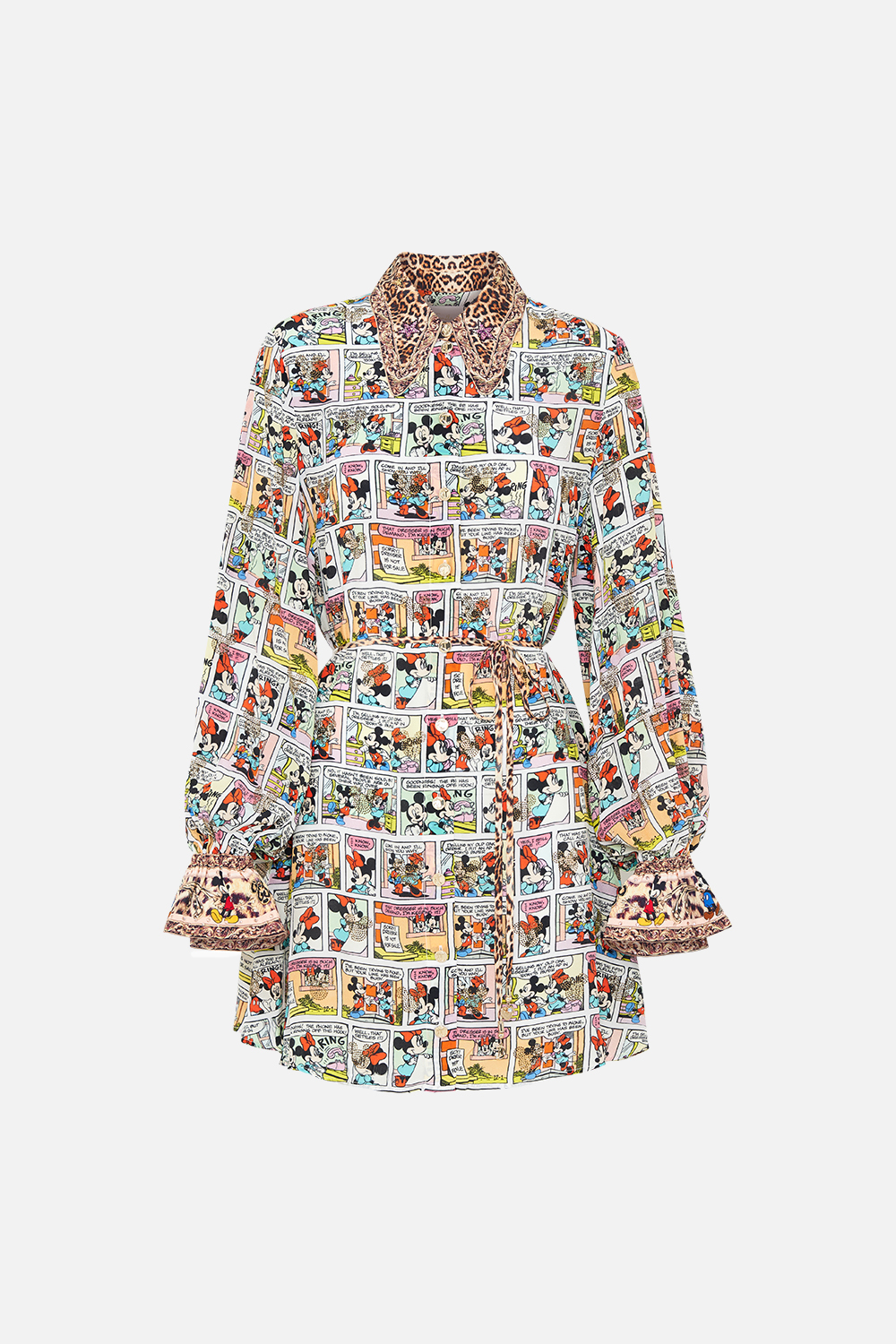 "This collaboration is a reminder to believe in yourself, believe in your dreams and take a moment every now and then to reconnect with a child-like sense of possibility and wonder.
I'm so honoured to be teaming up with Disney in celebration
of their 100th anniversary. I'm excited to welcome these iconic Mickey and Minnie inspired designs to the CAMILLA family and I hope you love these designs as much as my team and I loved creating them."
Forever filled with fantastical fun, let's never grow up!
Shop Camila x Disney online at uk.camila.com
@camillawithlove