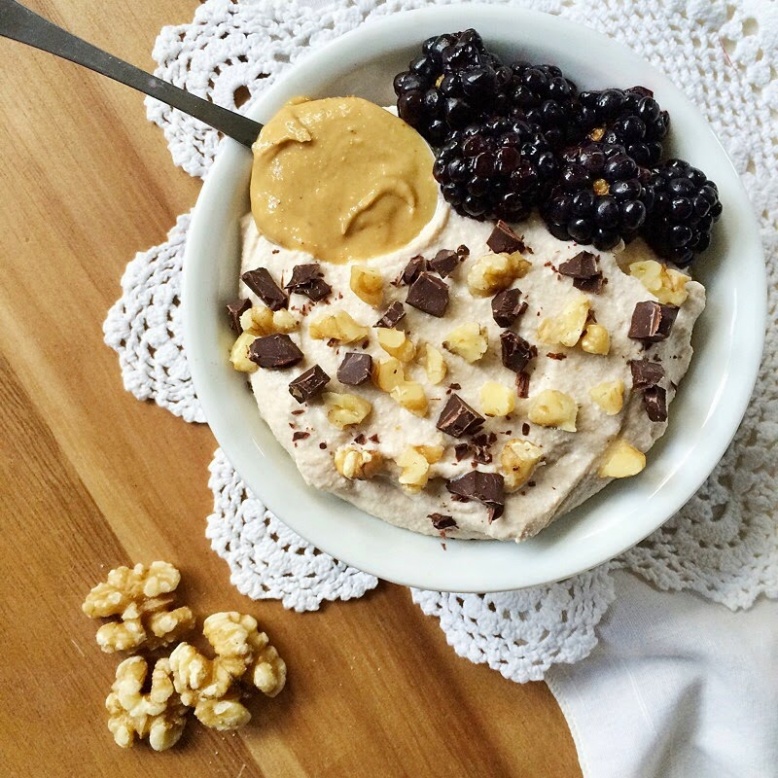 You will need:
about 7 ounces (1/2 package) firm or lite firm tofu
1 tsp maca powder
1 tsp lucuma powder
sweetener of choice, to taste (I used 1 stevia packet)
handful of walnuts
chopped dark chocolate
berries
nut butter
Directions:
Break apart the tofu and add it to your food processor.
Add the maca, lucuma and sweetener, then process.
Scrape down the sides a couple times to incorporate all the ingredients.
Continue to process until the tofu is completely smooth, about 1 minute.
Place the tofu in a bowl and stir in half of the chopped walnuts and half of the chopped chocolate.
I topped mine with the remaining walnuts and chocolate, blackberries and a spoonful of cashew butter!
Enjoy!
Website: www.caseys-wholesome-kitchen.com
Instagram: www.instagram.com/wholeandhealthy
Facebook: www.facebook.com/caseyswholesomekitchen
Pinterest: http://www.pinterest.com/caseyyrose/caseys-wholesome-kitchen/