I am drunk at 2pm for the 5th consecutive day in a row. Some would render me an alcoholic. I have a pretty good excuse believe it or not. This week, alcoholism is completely allowed, for it is London Cocktail Week: an event which thoroughly celebrates the rich cocktail culture of our capital.
Over the course of the week, I had a single cocktail for just £4 each – plus the price of a £15 London Cocktail Week wristband – at over 30 venues, most of which I would never have discovered if not for the existence of London Cocktail Week. This feature will highlight my top 10, based on the quality of the drinks and of course the venues.
So, here we go! I hope you enjoy reading this as much as I enjoyed my alcoholic meanderings through the streets of London.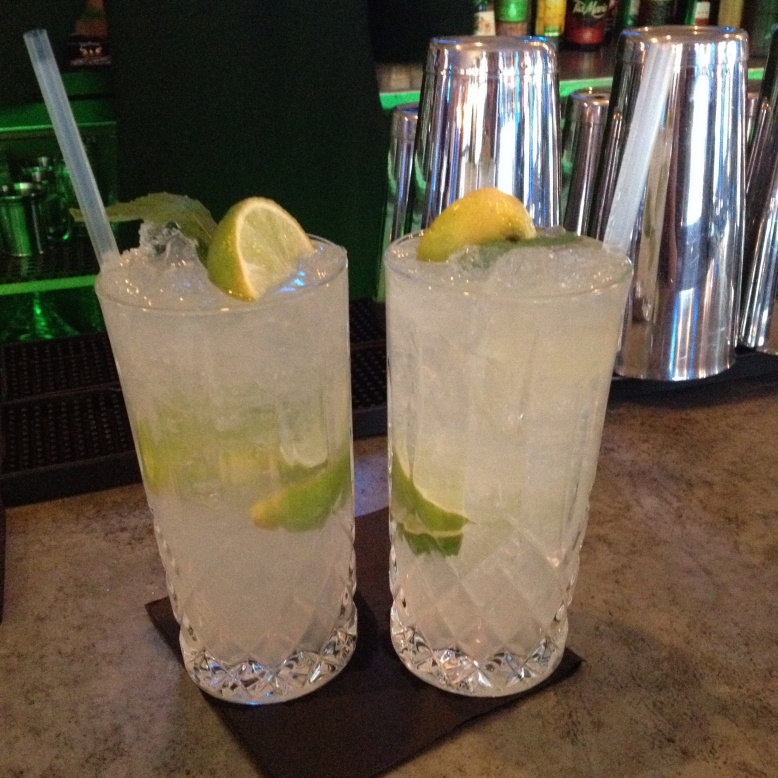 10. CANVAS BAR
235 Old Street, Shoreditch
Just down the road from Old Street tube station, you'll find a newly opened cocktail & art concept bar. With regular DJ sets, graffiti classes and the best 'Moscow Mule' I've ever had, it's definitely not one to miss.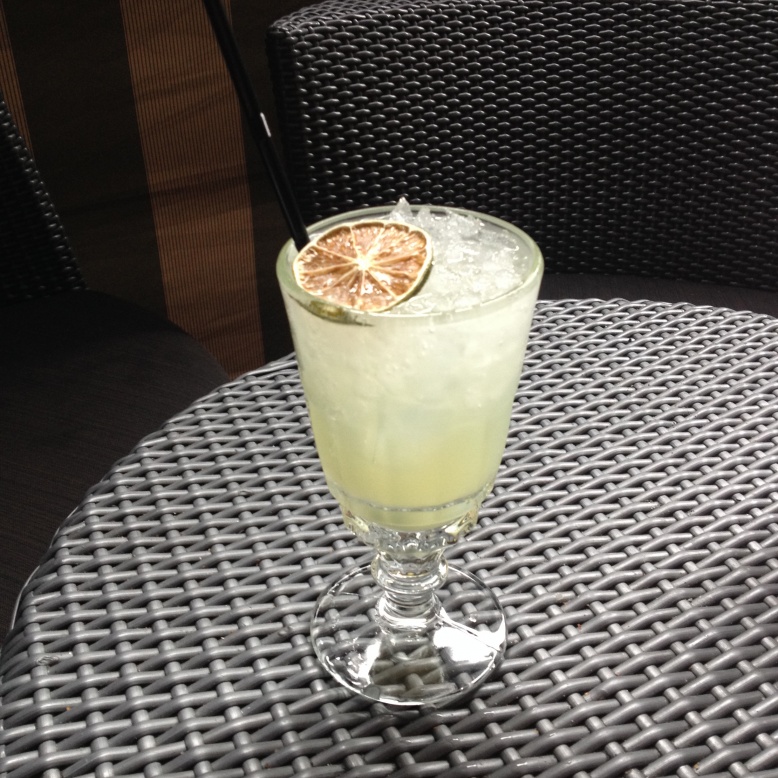 9. LE SALON BAR at L'Atelier de Joel Robuchon
13-15 West Street, Covent Garden
I was  bundled into a lift by an attendant. He pressed the button for the 3rd floor and sent me on my way to an intimate Parisian-style bar with a cosy terrace. It is the perfect place to sample the absinthe-infused 'Van Gogh Havana'. A concoction of absinthe, gin, prosecco, almond liqueur, lime juice and mint makes for a long, refreshing drink that packs quite a punch. Oh. And the venue also has 2 well-earned Michellin stars. Can't forget about that!
8. KOPAPA
32-34 Monmouth Street, Seven Dials
Kopapa's 'Lychee Cosmopolitan' – although quite girly – was delicious. A blend of Ketel One vodka, lychee liqueur, pomegranate, fresh lemon juice and sugar is topped off with a single maraschino cherry, for a sweet and refreshing cocktail.
7. KETTNER'S
29 Romilly Street, Soho
Here I sampled the house cocktail for London Cocktail Week. 'Kettner's in Bloom' combines Parfait Amour liqueur with hibiscus & jasmine syrups and prosecco for a dry-yet-sweet drink. Sipped from a champagne flute, sat in a lounge style bar area listening to jazz from the 1900s, an air of decadence surrounds you.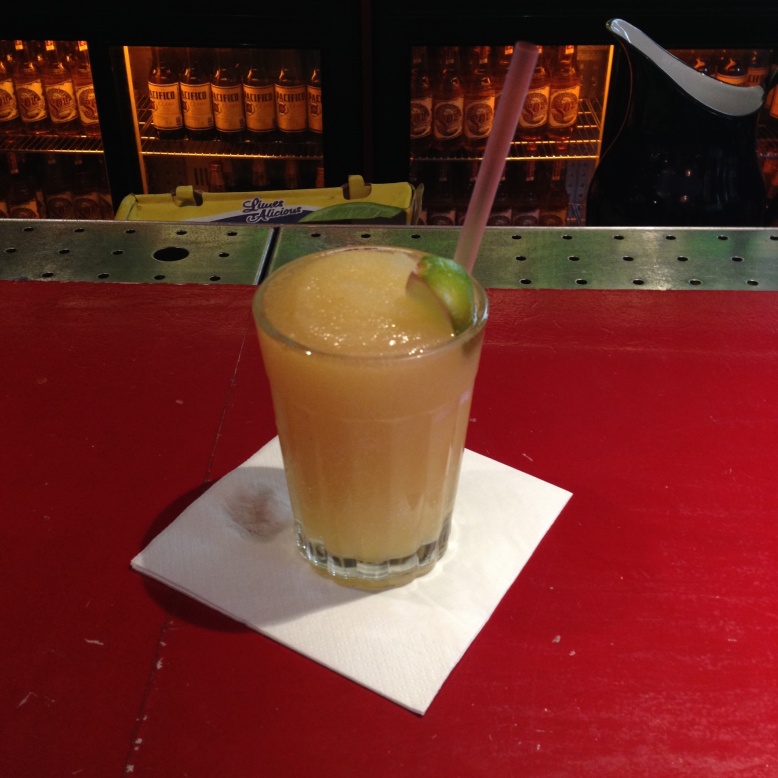 6. CASA NEGRA
54-56 Great Eastern Street, Shoreditch
Primarily a tequila and mezcal bar (serving by both the shot and the bottle for a very reasonable price) Casa Negra also has an astonishingly good cocktail menu. Oh, and I can't forget to mention the slushy machines. Naturally, the kid in me just couldn't resist. This slushy however, is not the faint hearted. It combines to make a 'Chilli & Passionfruit Frozen Margarita'. The boys in the kitchen are definitely not afraid to add a hefty amount of chilli. Follow the cocktail with a smooth shot of Don Juilo tequila to mellow out the spice.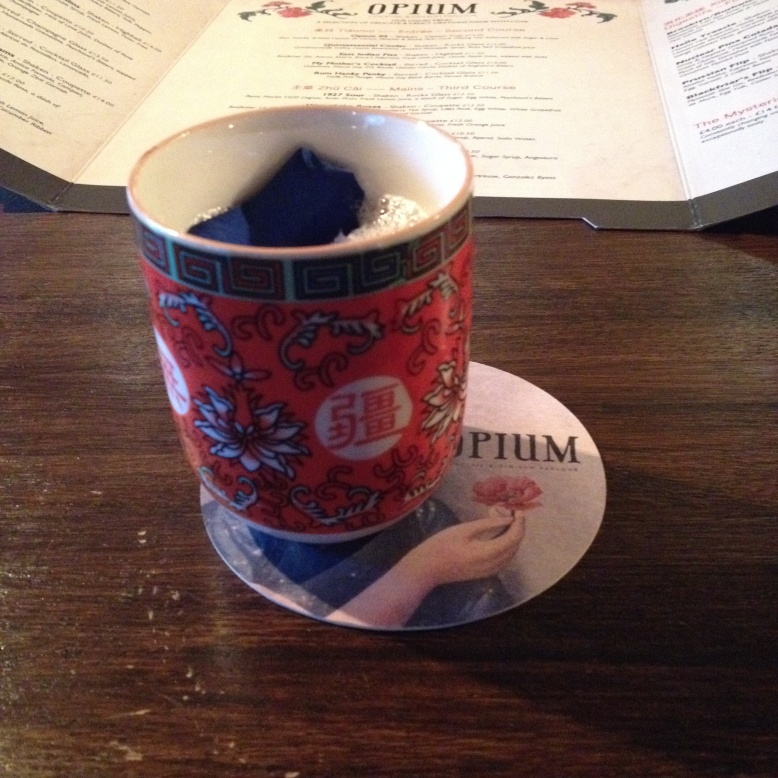 5. OPIUM
15-16 Gerrard Street, Chinatown
Opium is a hidden gem. Finding it is a challenge in itself! When you do find it, what is in inside is definitely a well-earned reward. Opium is laid out like a kitchen, with an island countertop in the middle of the room and bar stools tucked under it. It has an oriental theme and experiments – to great effect – with a great deal of spice in its drinks menu.
I tried a cocktail served in a teacup and garnished with a traditional, edible, aromatic blue rose petal. 'Down to the Baijiu' combines Baijiu (a strong Chinese distilled spirit) with oolong tea-infused vodka, fresh lemon & pomegranate juices and almond syrup. It packs quite a punch upon the first few sips but the improves and develops in complexity throughout the drinking experience.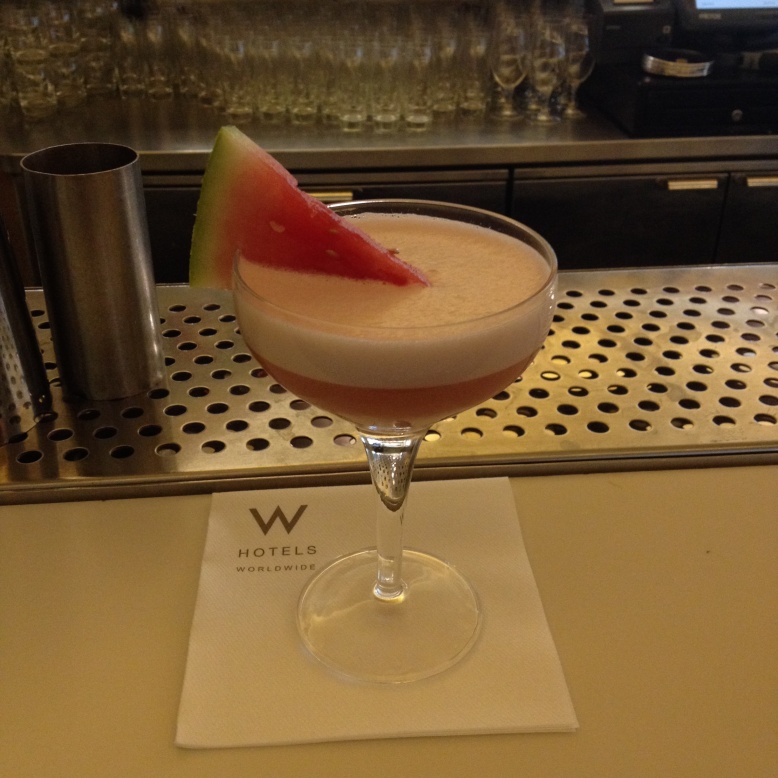 4. W LOUNGE at the W HOTEL
10 Wardour Street, Leicester Square
The W Lounge at The W Hotel is, oddly, another one that people often walk past trying to find: and that's even with the enormous 'W' right next to its entrance. Luckily, there's always someone on hand to embarrass you and tell you you're literally standing right outside as you ask them for directions. Not my finest moment.
Upon entrance you walk across a the foyer and into a lift (luxurious enough to possess leather padded walls). When you reach the W Lounge you can't help but smile to yourself: the place is incredible inside and the spectacular views stretch out over the London skyline.
As I walked to the bar, one of the bartenders was making a client a Gin and Tonic. I've never seen it done so amazingly. As the glass – illuminated by lights from inside the bar top – fills with tonic, the bubbles rising from the drink seem to put on their own little show for you. The show, you then find, has only just begun. Looking up to the extensively stocked back bar you see that The W possesses such bottles as the £3250 per bottle Louis XIII Cognac. Not surprising, then, that this hotel is often frequented by A-listers.
The Cocktail Week drink of choice, 'Tickled Pink', is an luxurious concoction of golden rum, watermelon & goji berry liqueurs, lemon juice, egg whites (for the foam) and is garnished with a fresh piece of watermelon. It's one of the tastiest drinks I've ever had and you never really want it to end.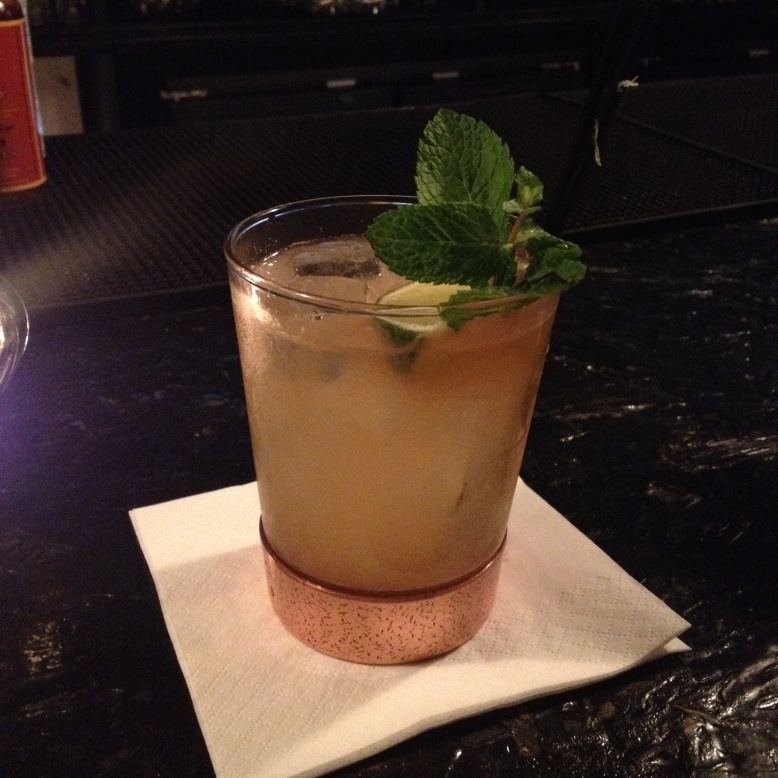 3. LONDON COCKTAIL CLUB
4 Great Portland Street, Oxford Circus
London Cocktail Club never seems to disappoint. There's something for everyone on the extensive menu and the atmosphere is truly unrivalled. Patrick – an extremely charismatic bartender (with an equally unrivalled beard) – shakes up a 'Ketel Proud Marey', combining Ketel One Vodka, fresh pressed ginger, lime juice and vanilla syrup. Garnished with a sprig of fresh mint and served long over ice in one of London Cocktail Club's many bespoke glasses, the 'Ketel Proud Marey' is like a daytime alternative to the classic Bloody Mary. It still has the vodka and the spice but it's far more refreshing on the palate.
After a few too many of these, though, you will be in desperate need of an original Bloody Mary the next morning. To put you back on track, head over to the Seven Dials Ketel One Vodka pop-up for a Bloody Mary workshop and tasting (9 Earlham Street, Seven Dials, WC2H 9LL).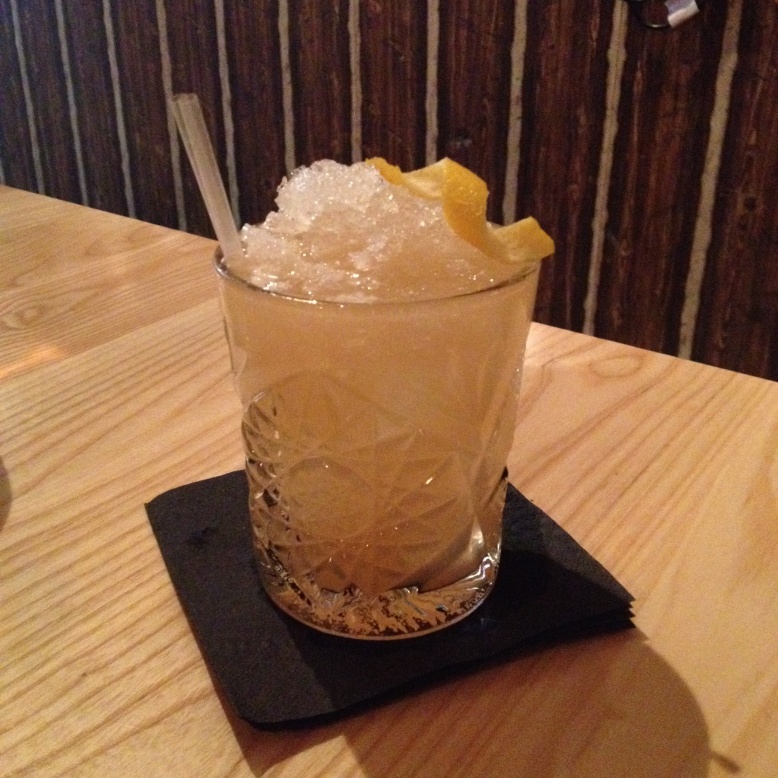 2. THE JONES FAMILY PROJECT
78 Great Eastern Street, Shoreditch
Set up by a group of friends, The Jones Family Project presents an family-oriented ethos that provides a warm atmosphere to meet up and chill out with friends, colleges…anyone really! The cocktail presented mirrors this atmosphere. Warm, intense-yet mellow, flavours combine as if the classic Whisky Sour and the even more classic Old Fashioned have merged to create a brand new concept of cocktail: 'Old Street Lemonade'.
Buffalo Trace Bourbon, limoncello, Angostura & Peychaud Bitters and runny honey are topped with lemonade over crushed ice in a large whisky tumbler, creating a long, rich cocktail – and, in my opinion, one the very best London Cocktail Week has to offer.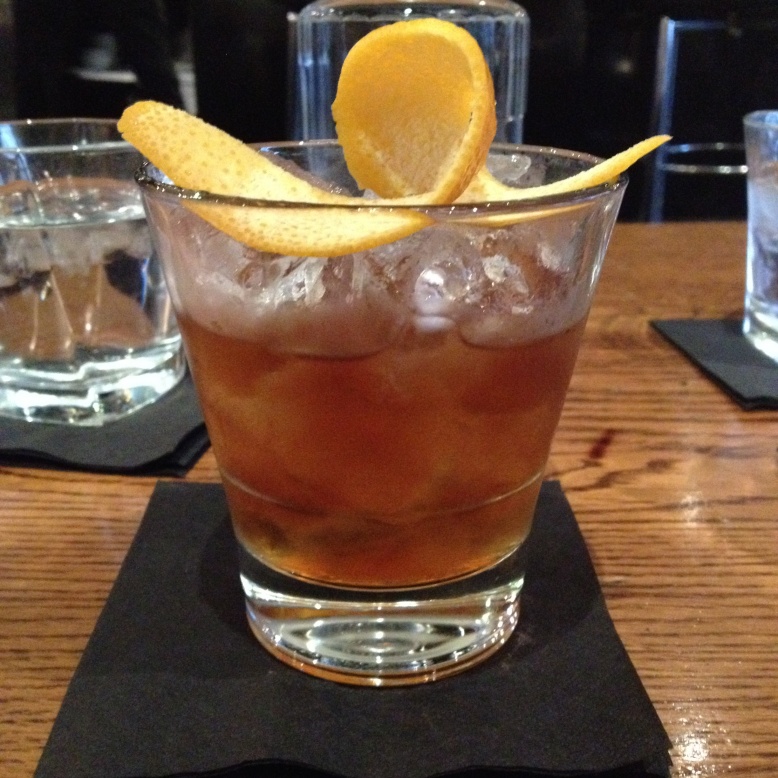 1. CASA
100 Wardour Street, Soho
Casa is an extremely interesting bar. It does what no other bar I've ever come across does and combines a rum-focussed cocktail bar with an exclusive cigar humidor with interlink with each other. The humidor – Floridita – is accessible without even needing to leave the premises. By walking through the bar, you can go from sampling some of the best rum-based drinks in the world to sampling some of the finest tobacco Latin America has to offer.
As if that wasn't enough, by night the venue transforms into a high class dancing and music venue, offering salsa lessons (run by star choreographer Richard Marcel), cocktail masterclasses and some of the best music in Soho.
Casa's offering to London Cocktail Week is called the 'Tobacco Old Fashioned'. The bar takes fresh tobacco leaves from their extensive humidor and infuses them with high grade whisky to create their own Tobacco Bitters. These are then combined over ice cubes in a whisky tumbler with Angostura Bitters, sugar and Bacardi 8 Rum. The result is unrivalled and, quite truly, fantastic.
This is what London Cocktail Week is all about. Discovering the new, reinventing the old and pushing the boundaries of mixology.
Casa, like London Cocktail Week itself, is truly remarkable.
Follow Sam Dibley on Twitter: @KickstartRecord