This is a super thick and delicious Mango Lucuma SuperGreen smoothie bowl!! Smoothies are an easy and tasty way to eat your greens. This is packed with protein and healthy fats to help fuel your day!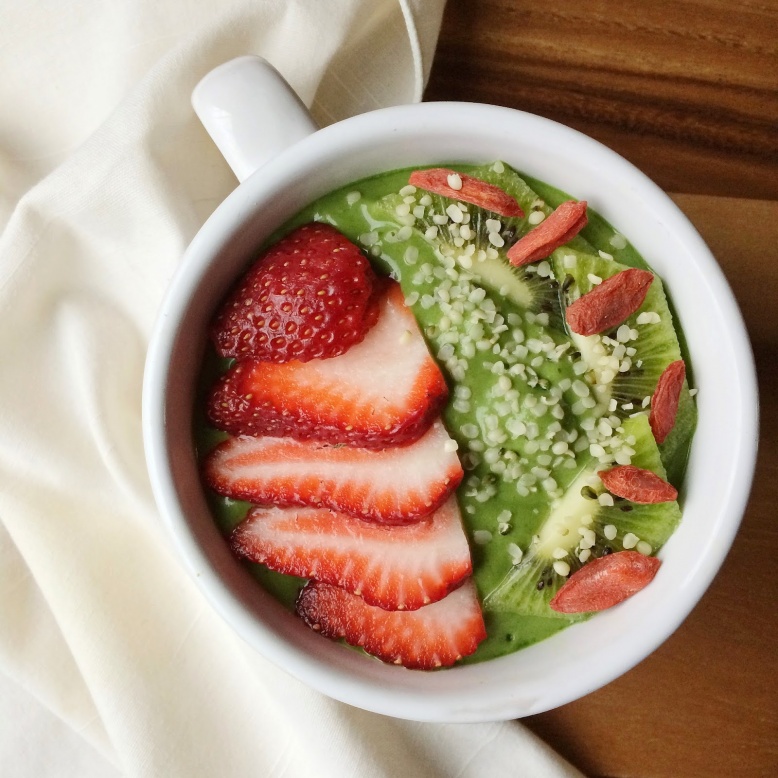 Serves 1
You will need:
1 cup soy milk
1/2 cup frozen mango
1 scoop vanilla protein powder (about 30g)
2 tsp lucuma powder
1/2 tsp spirulina powder
1/2 avocado
leaves from 1 stalk of kale
about 2 handfuls of spinach
2 ice cubes
cold water
Directions:
Combine the above ingredients in your blender until everything is smooth and incorporated. Add the cold water as needed, I didn't add too much because I wanted this smoothie nice and thick.
Top with whatever you want (or just drink it plain, still delish!)
Enjoy!
Website: www.caseys-wholesome-kitchen.com
Instagram: www.instagram.com/wholeandhealthy
Facebook: www.facebook.com/caseyswholesomekitchen
Pinterest: http://www.pinterest.com/caseyyrose/caseys-wholesome-kitchen/