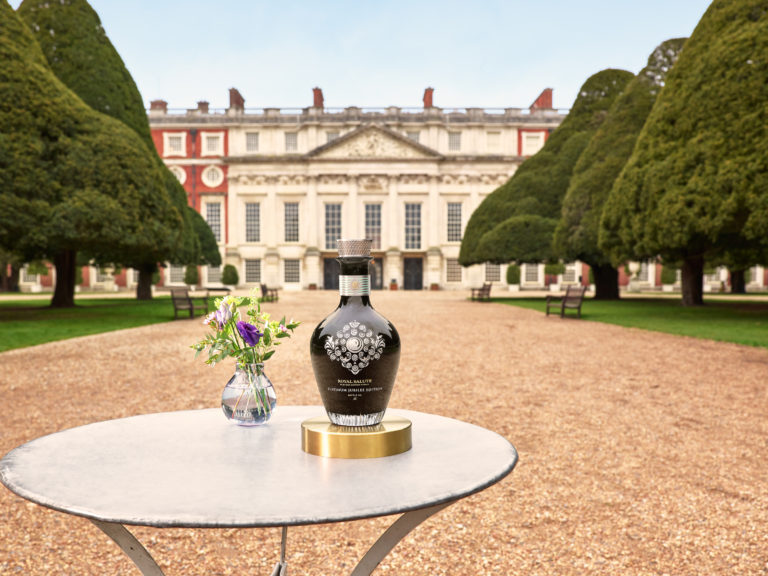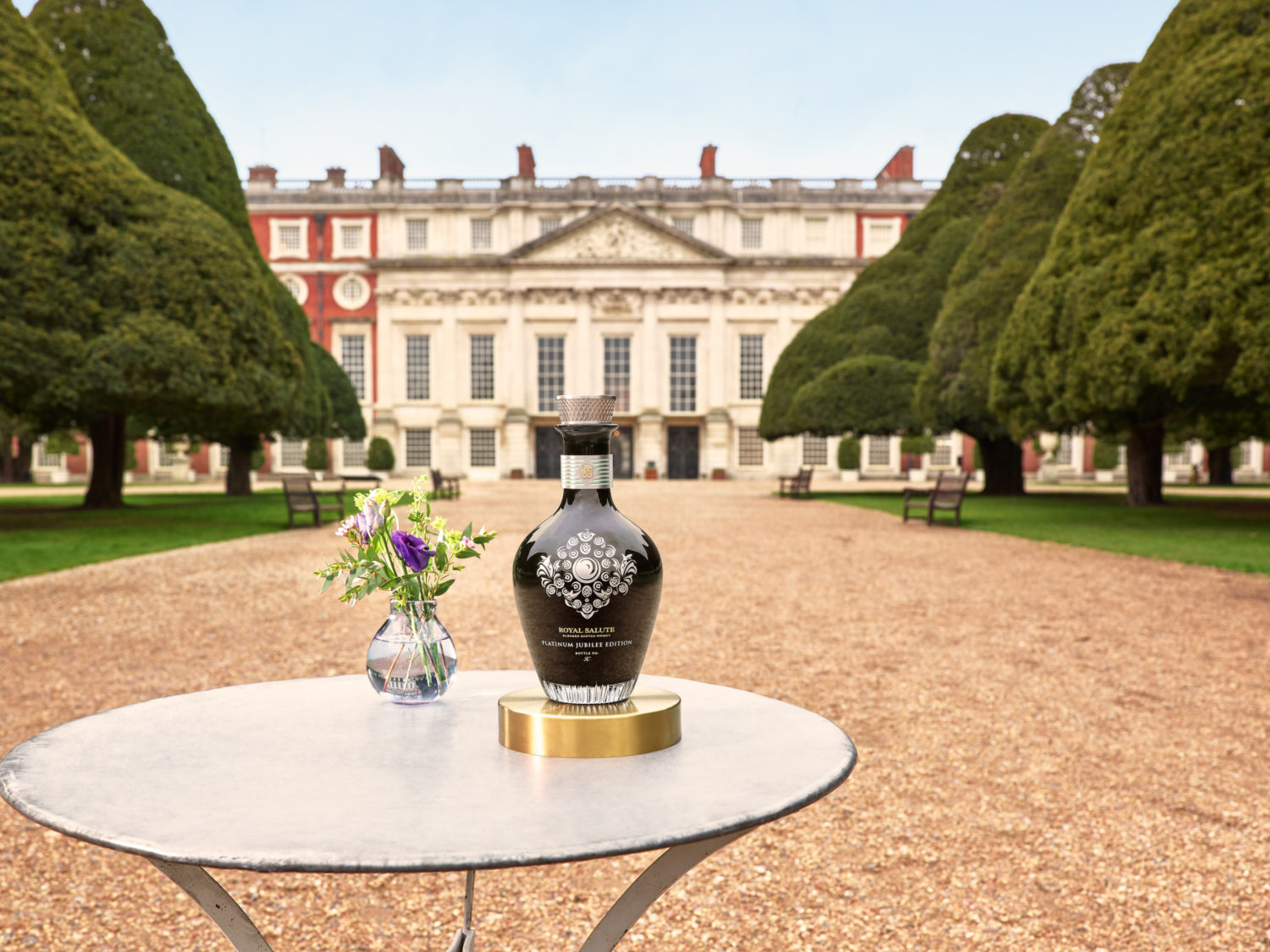 Royal Salute's affinity with the Royal Family is as historic and iconic as the crown jewels. Princess Elizabeth ascended the throne in 1953, an occasion that called for a tribute fit for a queen.
To celebrate this incredible moment in history, our favourite whisky blender created an exquisite blend using whisky from Strathisla, the oldest working distillery in the Scottish Highlands. It was given the name Royal Salute, after the famous 21-gun-salute and the rest is history.
Almost 70-years later and Royal Salute still marks each significant event in the lives of the British Monarchy and is unique in having only ever used whiskies aged at least 21 years in its blends.
What makes Royal Salute truly a king among men is its unique commitment to quality and tradition and its famous motto, "We Begin Where Others End".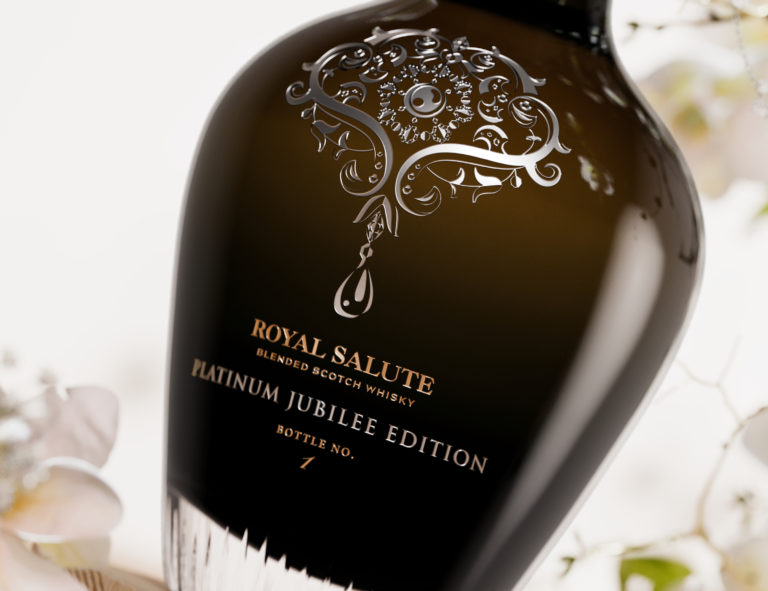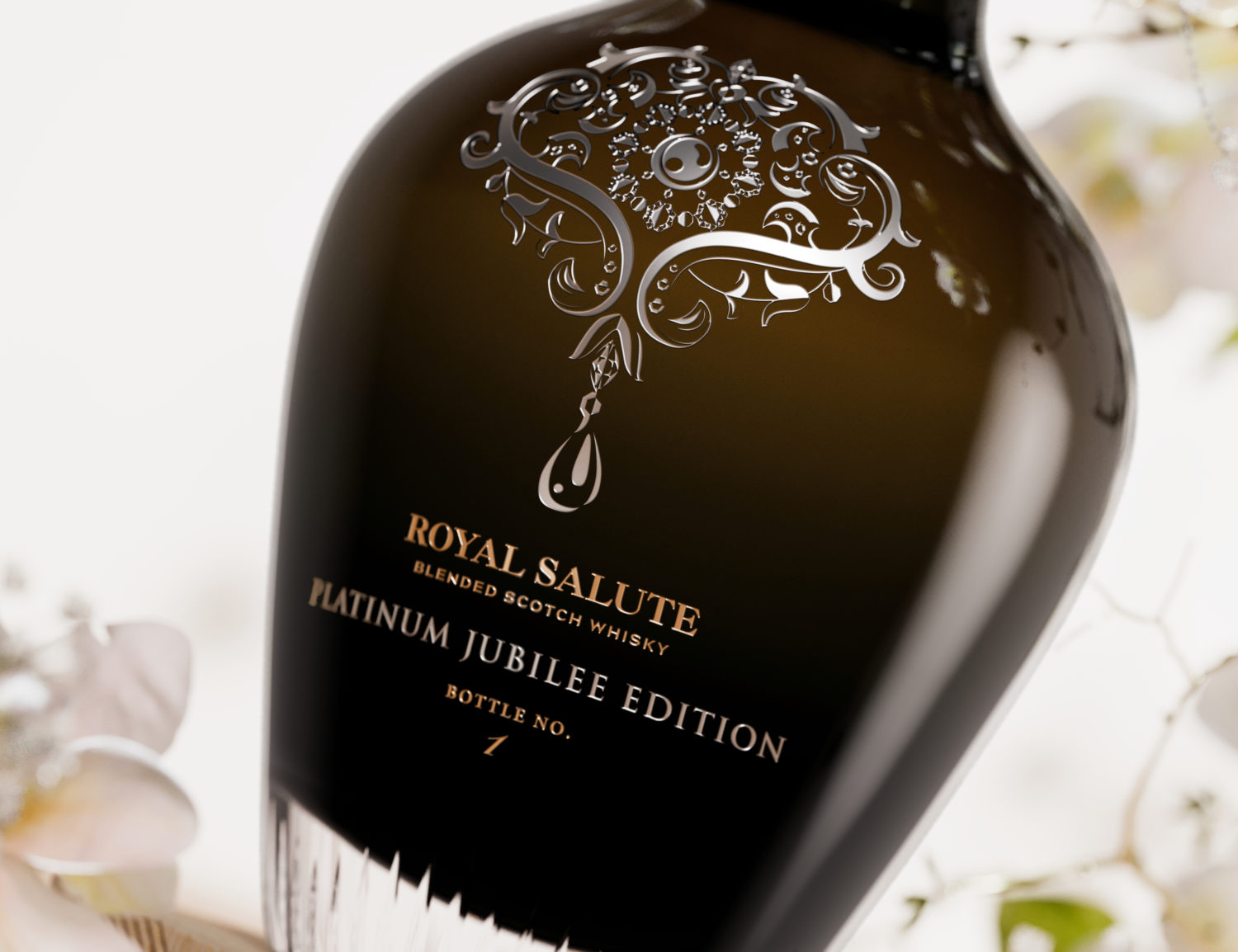 As Her Majesty Queen Elizabeth II celebrates 70 years on the throne, Royal Salute have created the Royal Salute Platinum Jubilee Edition as an ode to her wonderful service.
Iconic Master Blender Sandy Hyslop has composed an intricately layered blend featuring exceptionally long-aged spirits from no fewer than seven stills, each now lost to time.
The blend exudes the red apple notes of Inverleven Distillery, the blackcurrant vibrancy of Lochside and the rich toffee of Caperdonich.
NOSE – Juicy red apples, ripe strawberries, spiced orange, indulgent dark chocolate, peach tart, honey-roasted almonds and cinnamon.
PALATE – Homemade blackcurrant jam, poached plums, fresh apricot, lavish caramel, stem ginger in syrup, dark toffee with warming festive spice of cloves and nutmeg.
FINISH – Long and rich with enduring festive spice.
They are available in 7 striking designs that are inspired by Her Majesty Queen Elizabeth II's personal collection of brooches, such as The Pearl and Diamond Brooch, The Richmond Brooch and The Teck Corsage Brooch. There are only 21 sets available worldwide, a rare opportunity to bottle history.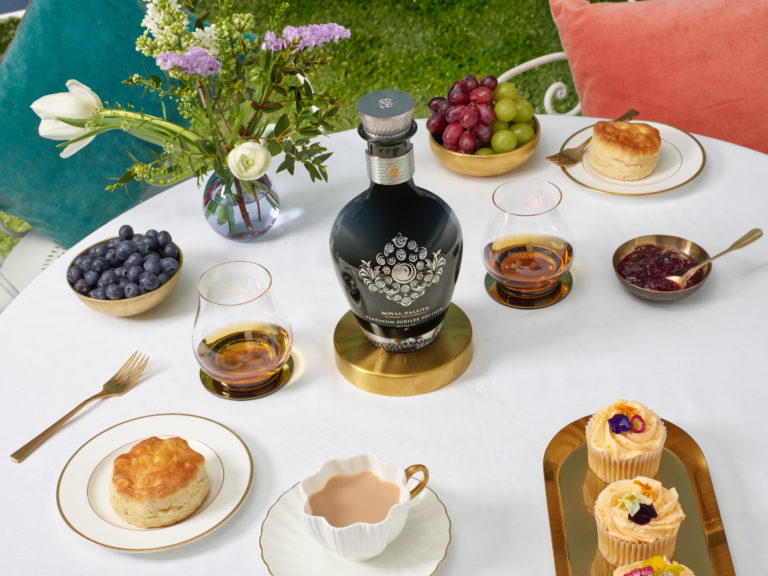 In further tribute to Her Majesty Queen Elizabeth II, Royal Salute has partnered with London-based jewellers Bentley + Skinner to create a unique brooch in honour of the Platinum Jubilee.
The mesmerising custom piece is made of 18ct yellow gold, platinum and set with 70 diamonds, and includes a single crystal decanter and wooden box depicting the bespoke design.
This one-of-a-kind set including the brooch, designed bottle and box was auctioned via Christie's for a final price of £68,750 with 100% of the profits from the sale going to the Queen's Commonwealth Trust – a charity that supports a new generation of leaders who transform their communities.
In the words of Royal Salute, times change, people change, majesty endures.