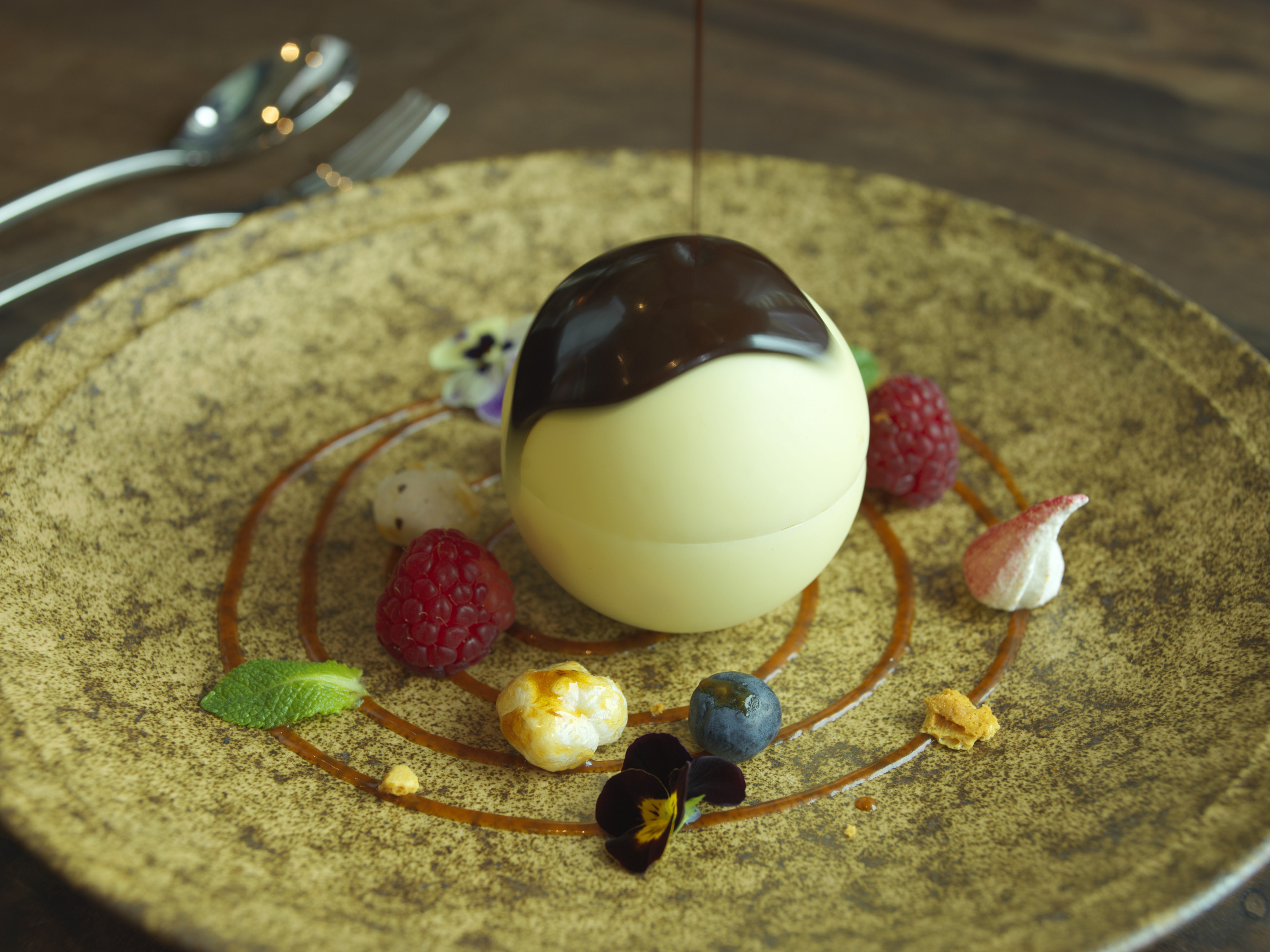 There is something truly special about eating by the water. In London a restaurant with a good view aren't necessarily a rarity but the good ones are usually fully booked months in advance. Driving past the iconic Battersea Power station towards Nine Elms, I was excited to discover a rare gem in the culinary scene, overlooking the river.
A majestic bronze elephant welcomed us at the door of Chokhi Dhani, guiding us into a treasure trove, like stepping into Aladdin's cave. Every corner tells a story, through intricate traditional murals in jewel colours, antique lamps and luxurious fabrics. Through its art, jewellery and books, you can take a slice of Chokhi Dhani magic home, most things have a price tag and diners are welcome to purchase whatever takes their fancy.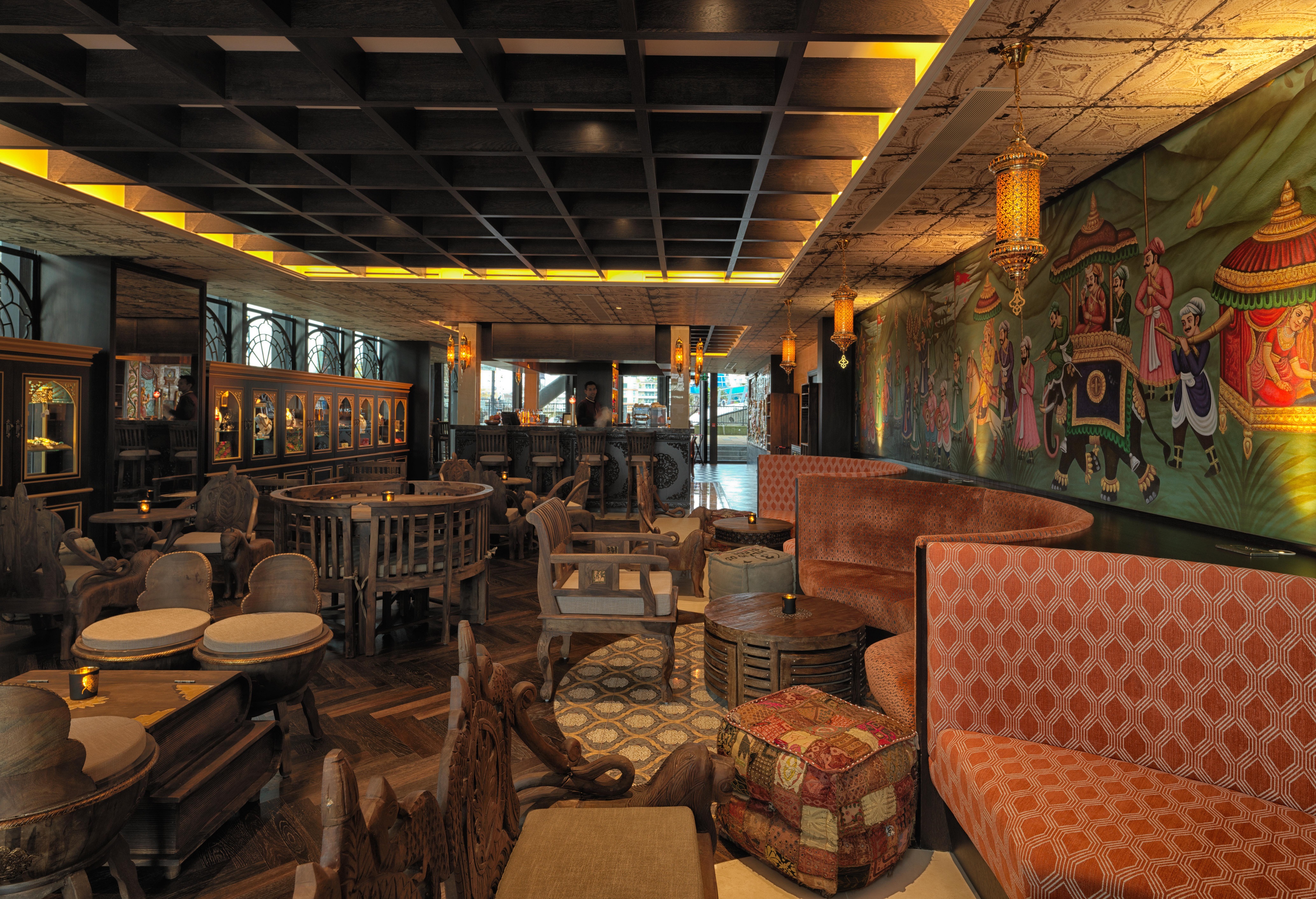 We were seated on the top floor, by the window looking out on to three beautiful barges docked on the rippling water. There's nothing I love more than an unforgettable view and to people-watch for hours on and end, for me this stunning view of boats gliding down across the water was as fascinating as a cabaret show.
Under a glass lid, our table was filled with little treasures like wooden jewellery, a royal blue and gilt book and some pretty postcards. I found it all added to the ambiance, we instantly felt like we had been transported out of London to the bold and beautiful India.
Our server came over with and warmly greeted us. He handed us menus and ordered some papad and chutney for the table. We ordered a round of Bollywodka, a sweet concoction of vanilla, Belvedere Vodka, Passion fruit, Raspberry and Pineapple. With my famous sweet tooth, it came as no surprise to those that know me well that this would become my signature drink.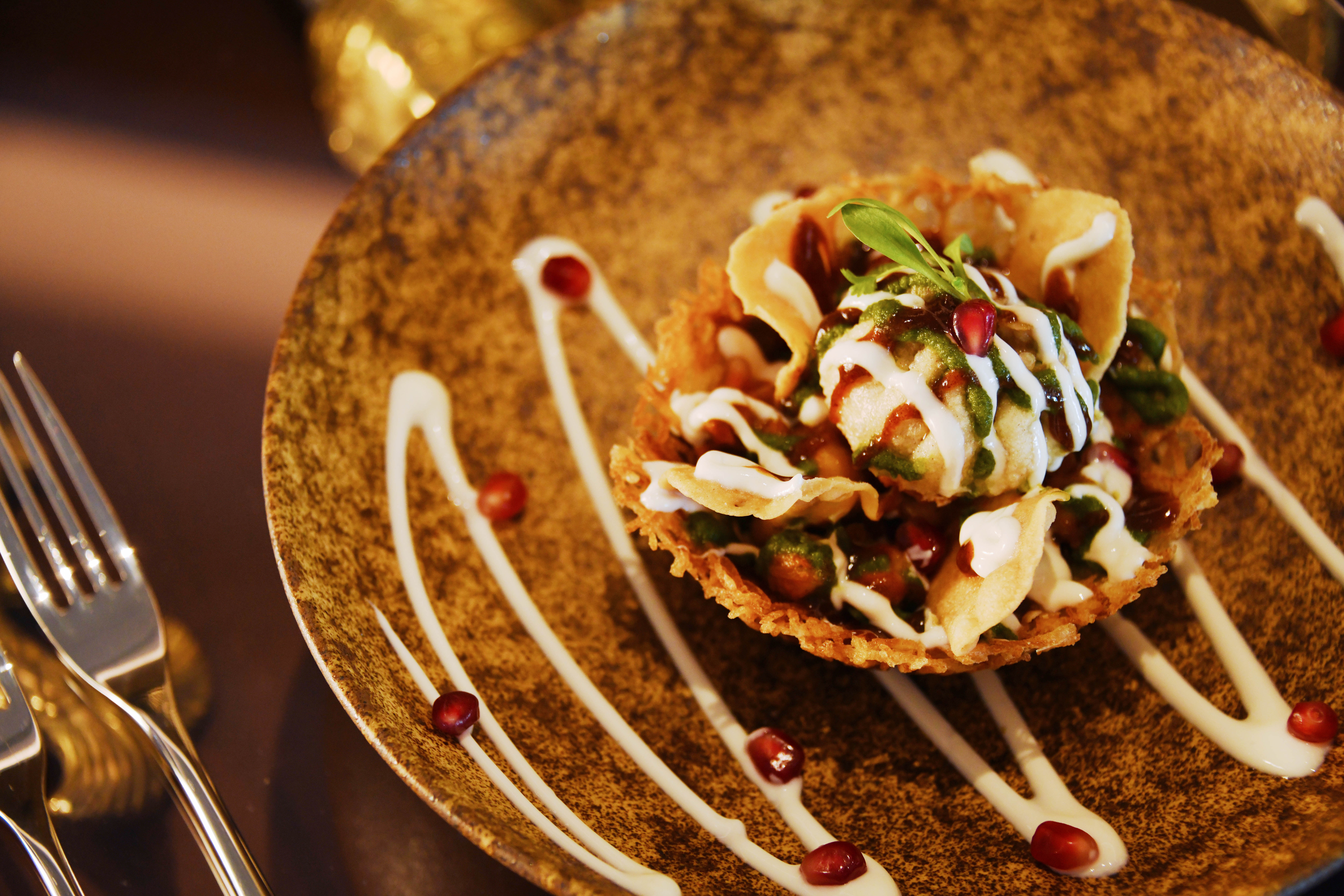 For our starters, we ordered the Tawa Chicken and Prawn Kempu Bezule. Tawa chicken is a popular dish in India cooked in the healthiest way, on flat pan with onion, spices and fresh tomatoes. I've always had a soft spot for fish and seafood, so when my plate piled high with prawns arrived I started to salivate. The tender aromatic prawns were marinated in ginger, coconut and mangalorean chillies.
For our mains, we ordered the Paadwali Cod Tikka and Joshila Murgh Tikka. The cod was described to us as 'the black cod of the sea', mixed with green herbs and served with a cool yoghurt. The Joshila Murgh Tikka was a cubed chicken breast cooked in chilli curry, infused with fresh red spices and warm tomato sauce. We ordered platters of pillowy rice to balance the rich and flavoursome dishes.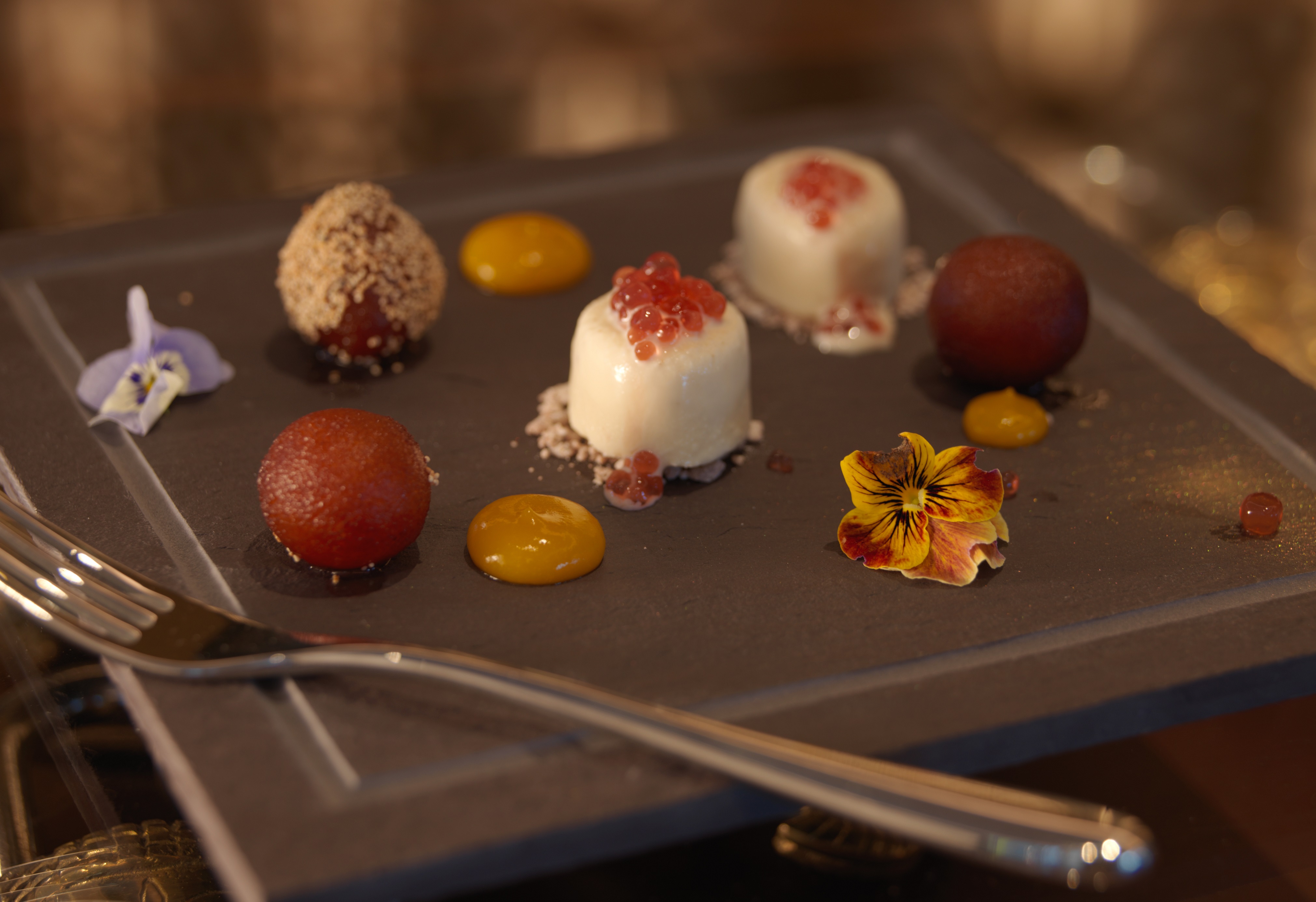 Last but not least was dessert, we ordered the Chokhi Dhani Medley Platter, a collection of Indian signature sweets. The tray arrived with a stunning display of marshmallow, white chocolate jelly, freshly made fluffy rice pudding and a sprinkle of meringue in each corner.
For incredible Indian food in a beautiful setting, put away your takeaway menus and venture out to Chokhi Dhani for an evening rich in culture and style that you won't forget.
Chokhi Dhani
Riverlight Quay, 2 Nine Elms Ln, London SW11 8AW