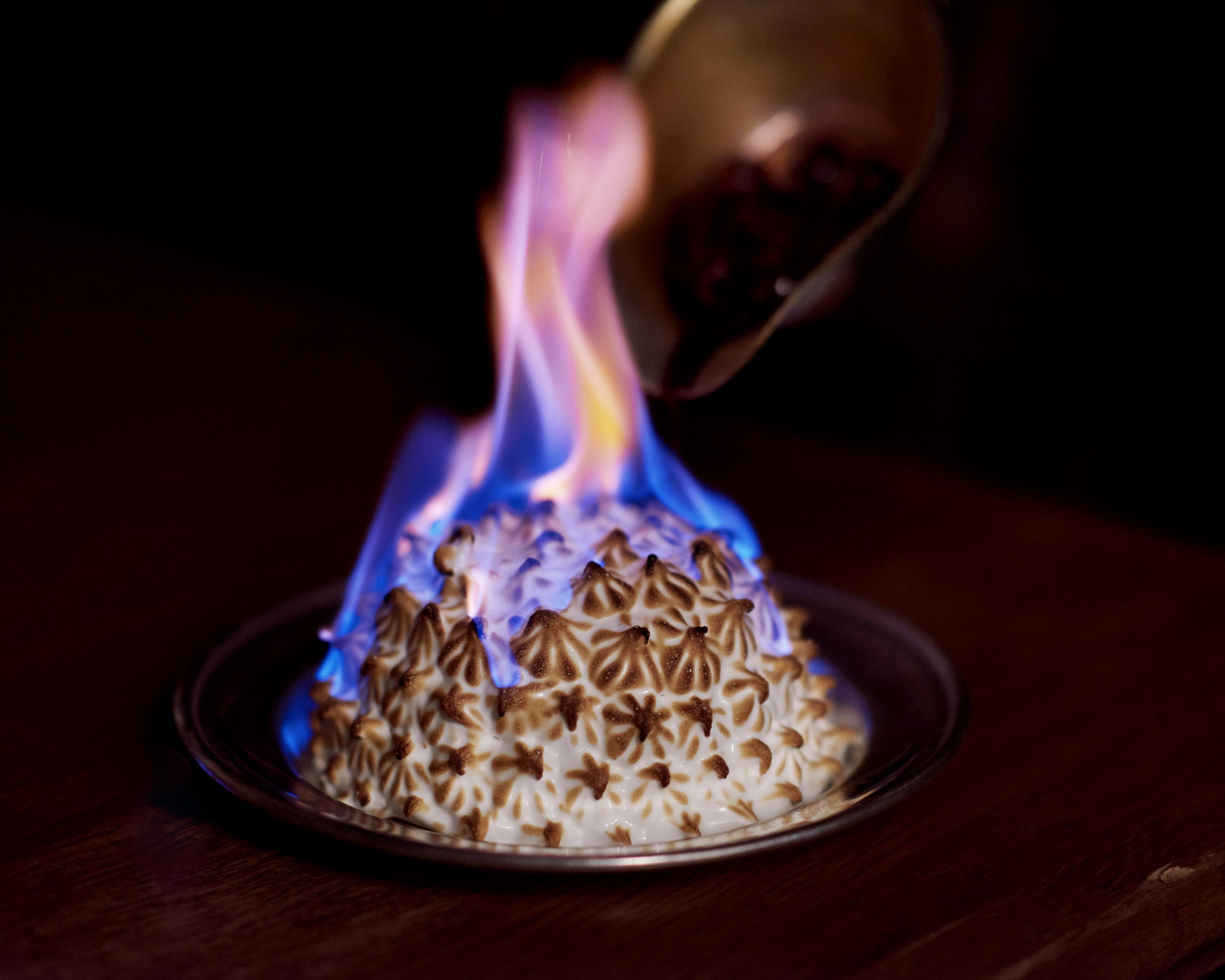 It's not that often that you get to enjoy works by Damien Hirst or Sarah Lucas whilst dining heartily in Central London. As it happens Mark Hix, mastermind and gastronomic visionary behind one of Soho's finest offerings, the eponymous 'Hix', is an art fanatic and his restaurant at 66 to 70 Brewer Street is bristling with the stuff.
Diners certainly cannot miss the taxidermied flamingo by Shezad Dawood which hangs from the ceiling of the main dining room and is orbited by two neon circles, eye-catching is an understatement. More extraordinary than the abundance of art is the quality of the food.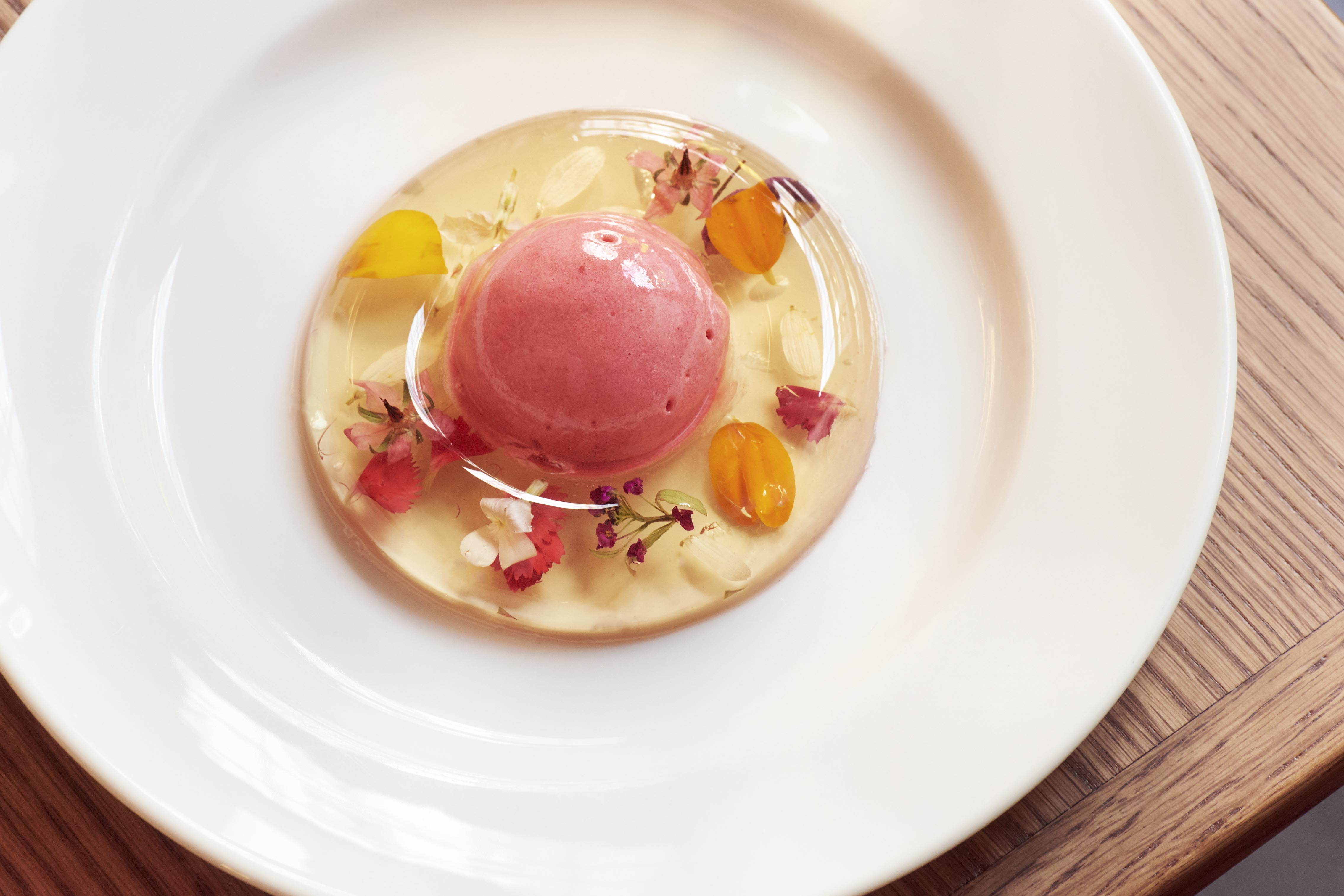 Hix is first and foremost all about the fish and the shellfish, and the menu of course reflects this. This Brewer Street branch is the flagship Hix and has become somewhat of a culinary 'must visit' spot over the years since its doors were first prised open by the fingers of eager punters back in '09. Hix has earned its reputation by doing what it does the best, creating spectacular and innovative food, plain and simple.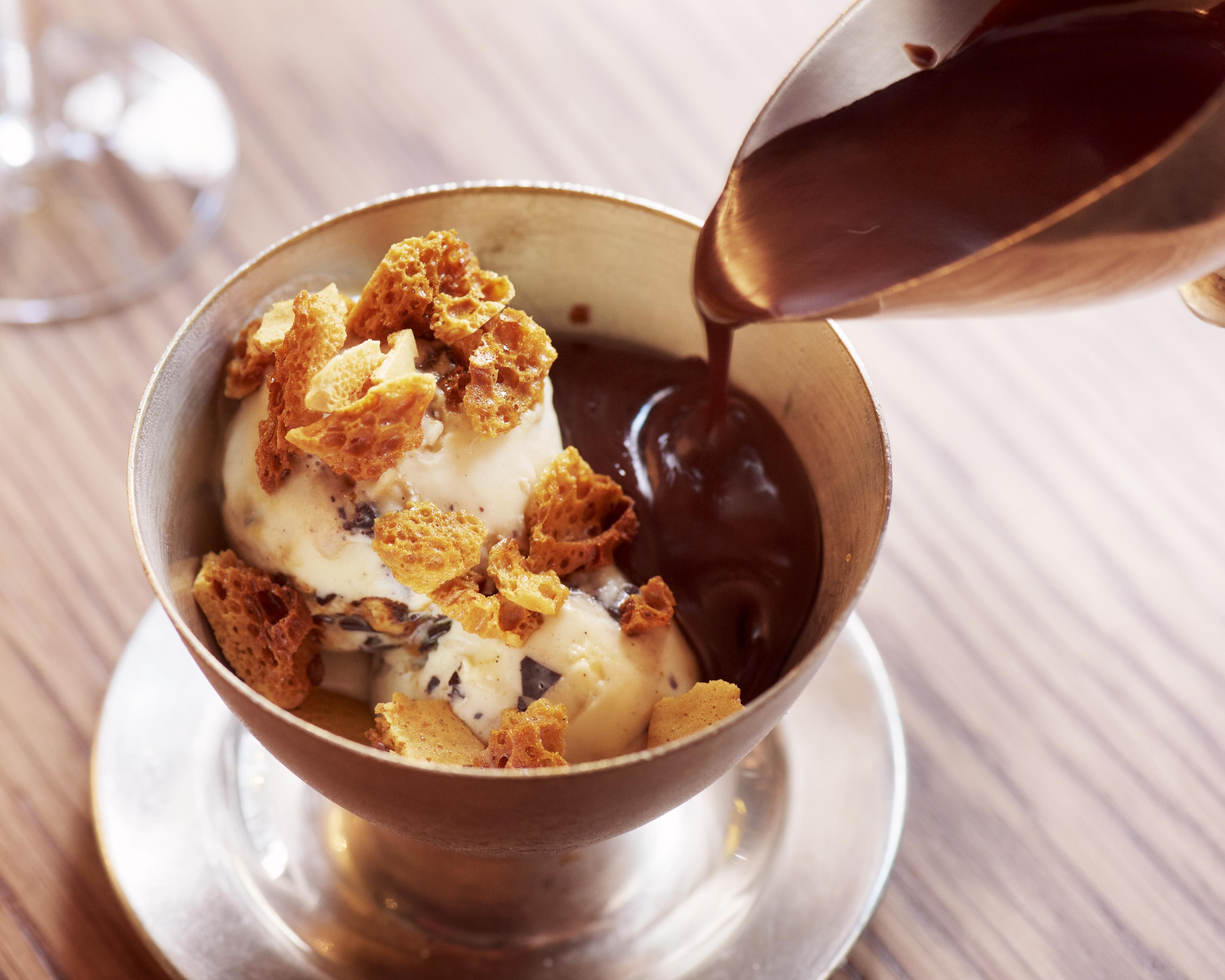 Hix as a venue is undeniably 'cool' with its trendy location (perfect for theatre goers, and with a theatre menu to suit, for the record), its sleek dining room decor and happening cocktail bar downstairs. The restaurant, artwork aside, is mostly monochromatic with white walls and a pale tiled floor, diners are invited either to sit in black leather booths embossed with brass studs or at lacquered pine chairs. Service is absolutely exemplary which is pretty key given that there is wealth of choice across the menu for which you made need some advice, from the various types of rock oysters or perhaps the Rossmore native oysters (you can't go wrong, they're all good), to the eternal debate between the lobster or the Dover sole.
Special mention must go to the dressed Portland crab which is a personal favourite, and also to the De Beauvoir smoked salmon 'Hix' cure with soda bread which is most certainly not to be overlooked by those looking for a something a little special to get the ball rolling.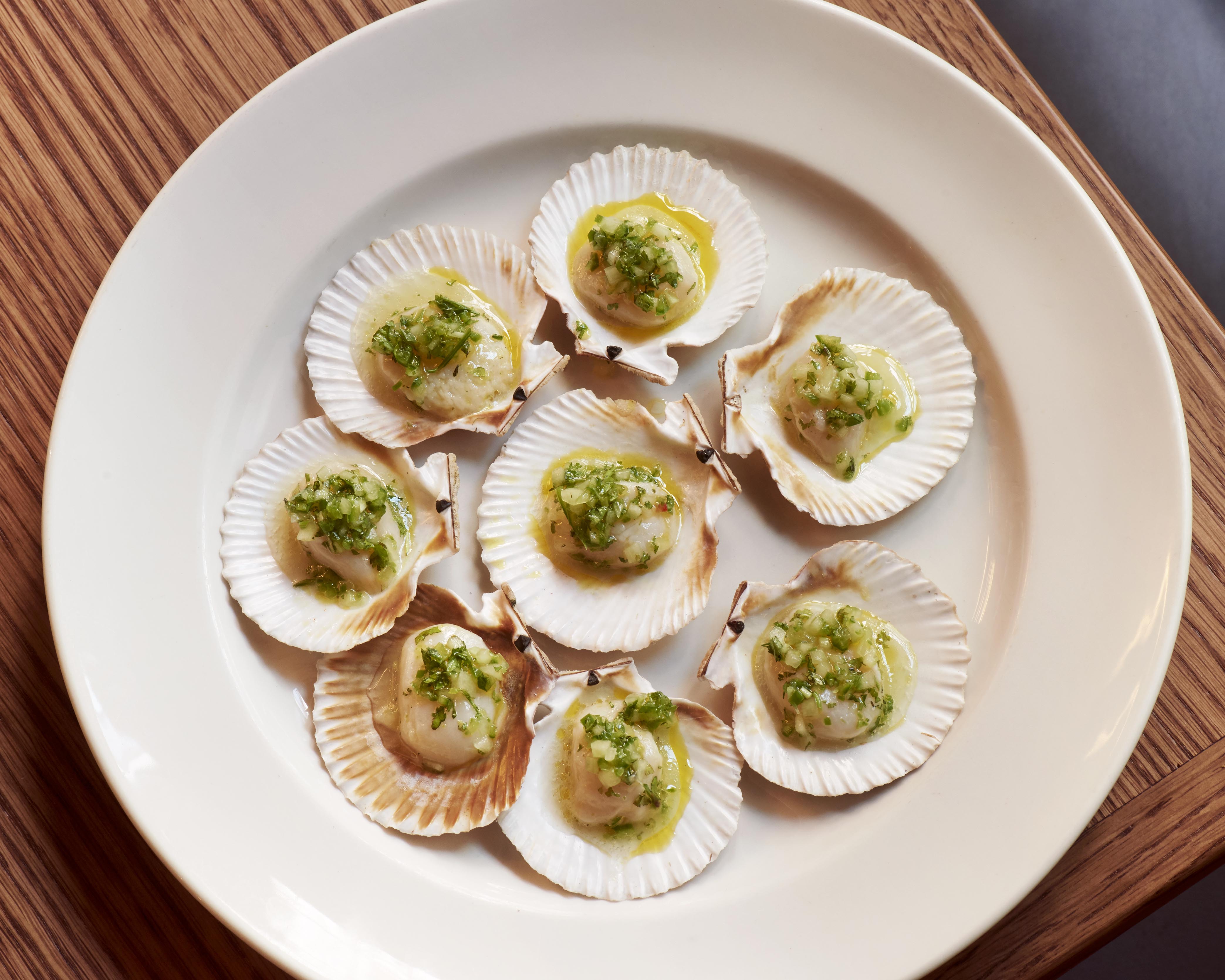 For those die-hard carnivores there are plenty of ways to sate your appetite which haven't been snatched out of the briny blue. Hix gets its beef from the Glenarm Estate, which produces to an exceptionally high quality. The Picanha steak with stuffed bone marrow and peppercorn sauce is enough to make even the most staunch puritan drool, and the same goes for the Porterhouse steak for two (or possibly even three) to share at a whopping 1kg. You can add a half grilled Dorset blue lobster with garlic butter for a little extra, if you woke up feeling particularly decadent.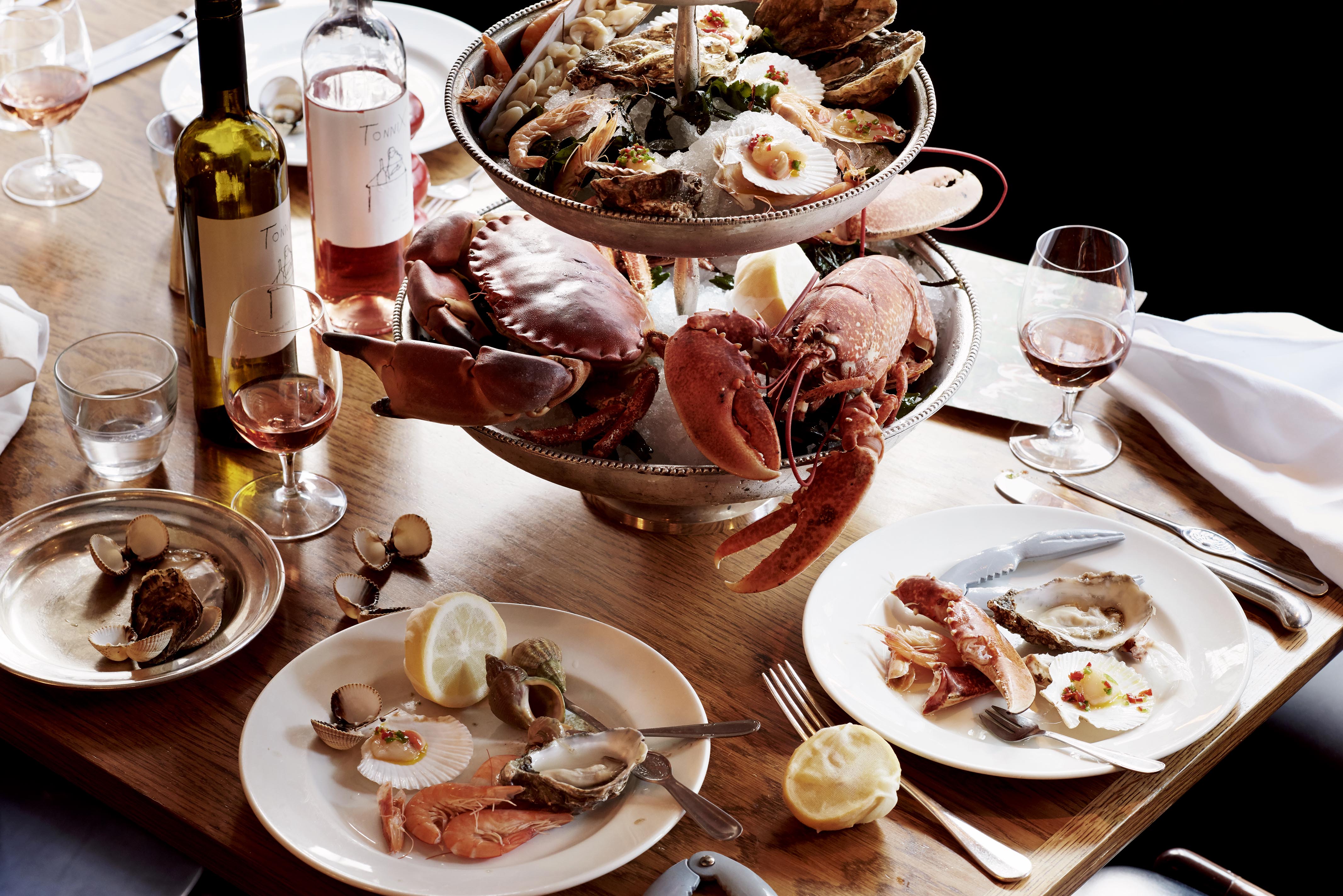 Hix at Brewer Street has evolved into somewhat of a London institution over the last near decade that it has been open. It looks the part and it delivers too, which is a combination which can be rather hard to dig out in central London sometimes. Mark Hix's own quirky dynamism and commitment to the very best quality is clear at his flagship, and for those who haven't quite had enough and aren't ready to call it a night then the subterranean thrills of Mark's Bar lie right beneath your feet.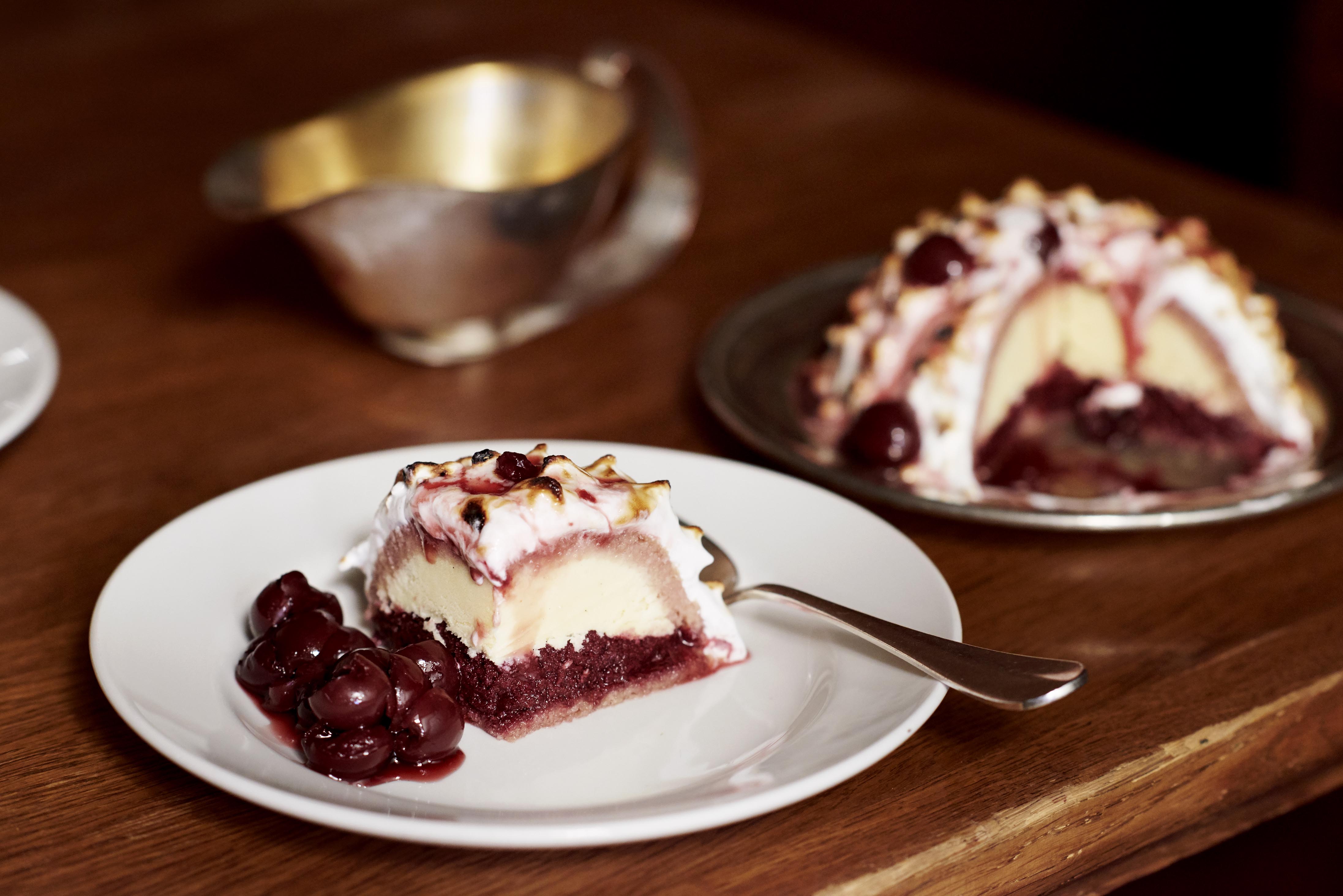 Hix Soho
66-70 Brewer St, Soho, London W1F 9UP