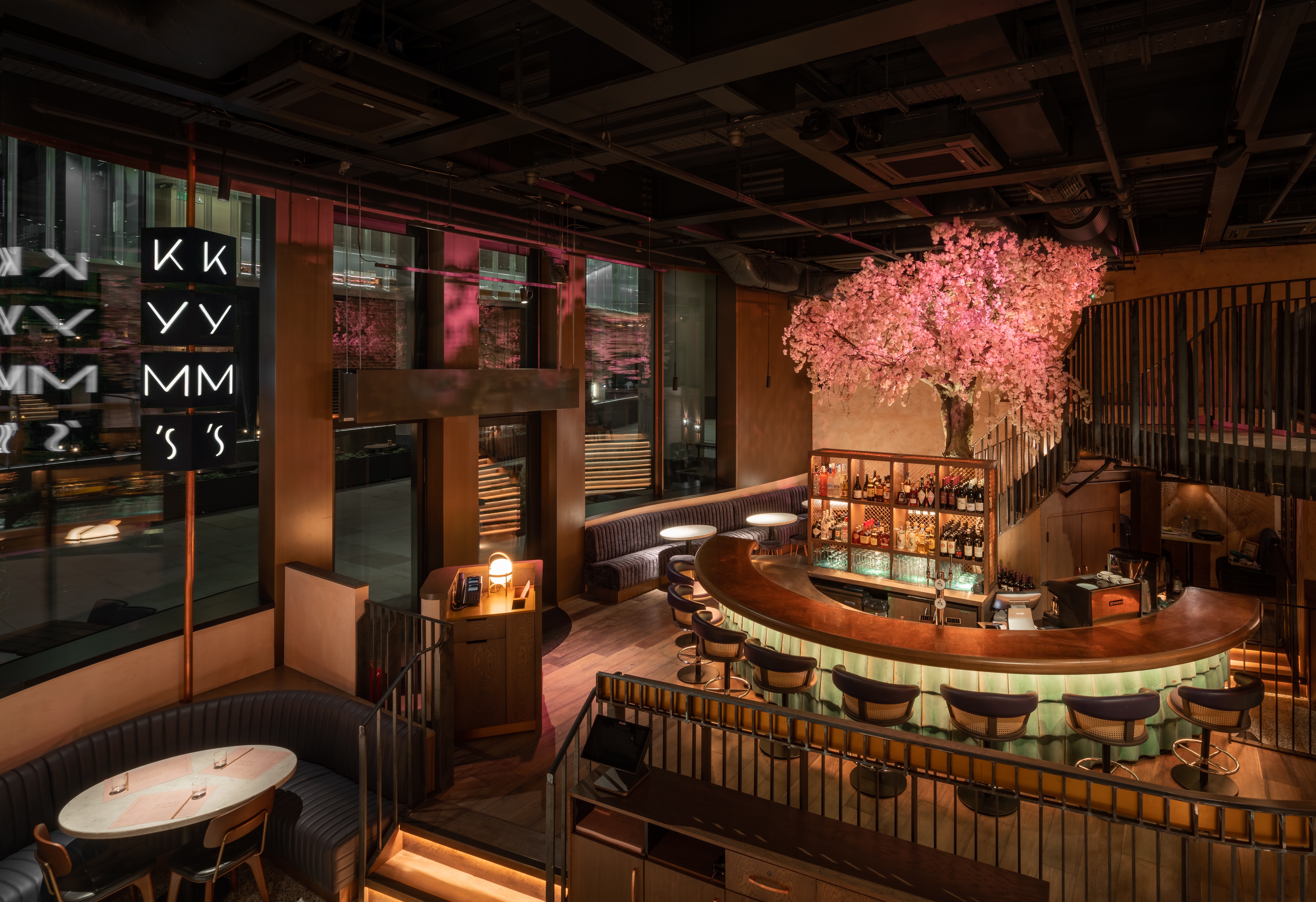 Gavriil Papadiotis (www.gavriilux.com) for Michaelis Boyd
The latest restaurant to open at the famed Bloomberg Arcade, we review Kym's by talented Anglo-Chinese Chef, Andrew Wong. My Google maps always goes a little wild in the City so just look out for a huge pink tree inside and a rotating neon sign.
Andrew Wong isn't your typical Chef. Born and raised in London, he spent two years travelling across China learning all about different regions and brought the best of these ideas back to London. Andrew has said that his cuisine has always been about the journey: the history of China and the cultures of its gastronomic regions.
A 5 metre high cherry blossom tree sits proudly in the curved stairway. Signifying female beauty and power, it represents the yin element to the yang of the corporate city. For a more cosy private meal, ask for a corner table on the ground floor.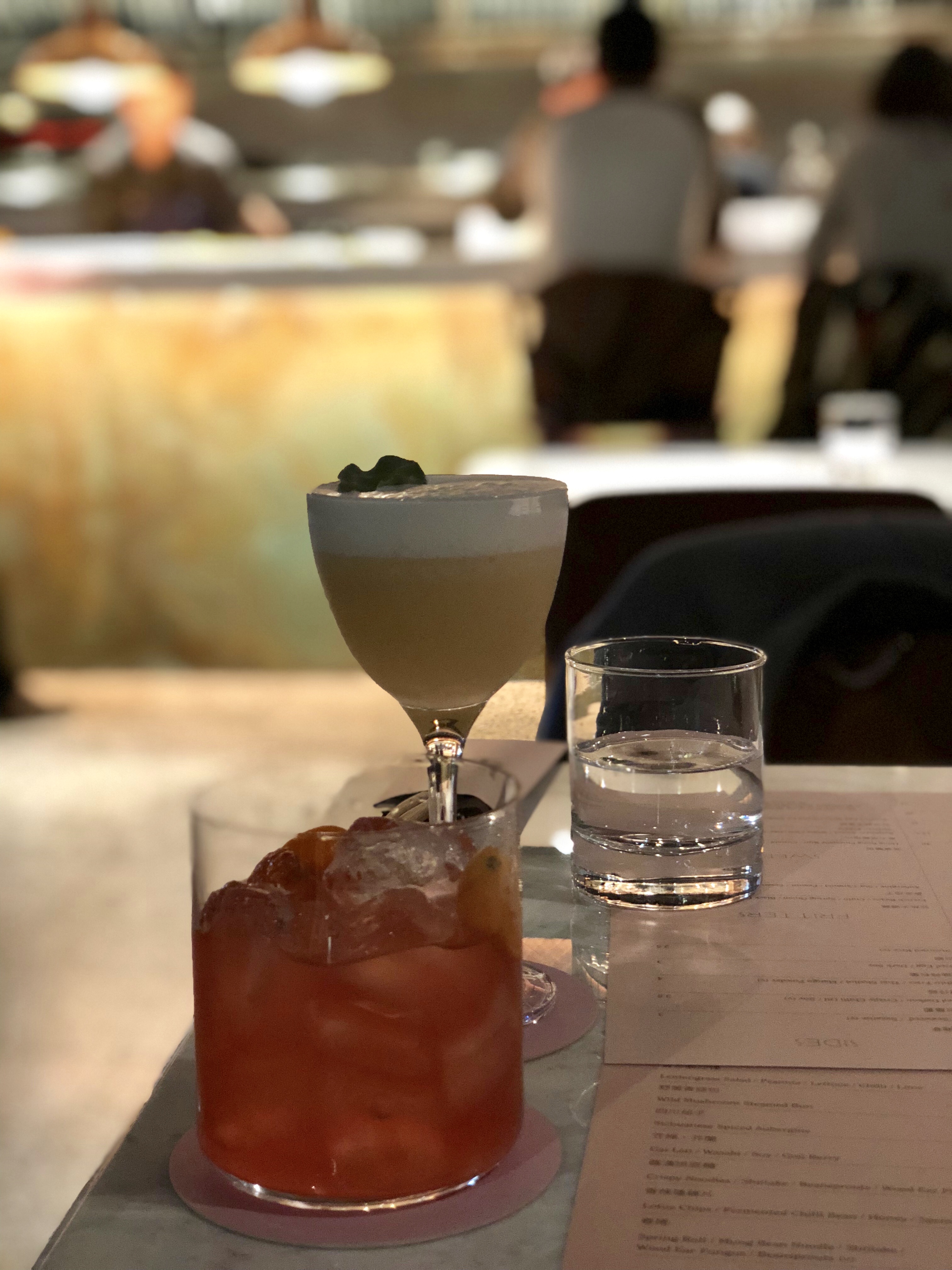 We started with some of their original Chinese inspired cocktails. A yuzu Negroni worked on every level as the yuzu infused sake replaced gin to give this classic cocktail a light refreshing twist. The wine list is small but has enough choice on it and each wine has been carefully chosen to go with Chinese food. The list also includes sake and British artesian beers.
The menu is easy to follow and everything is designed to share. To keep you on your toes, it's important to note that dishes come out of the kitchen whenever they are ready. Focusing on the craft of Chinese roasting, roasted meats here are a highlight. When you see these hanging in Chinatown, it looks like quick and easy food. In reality, they take up to three days to prepare.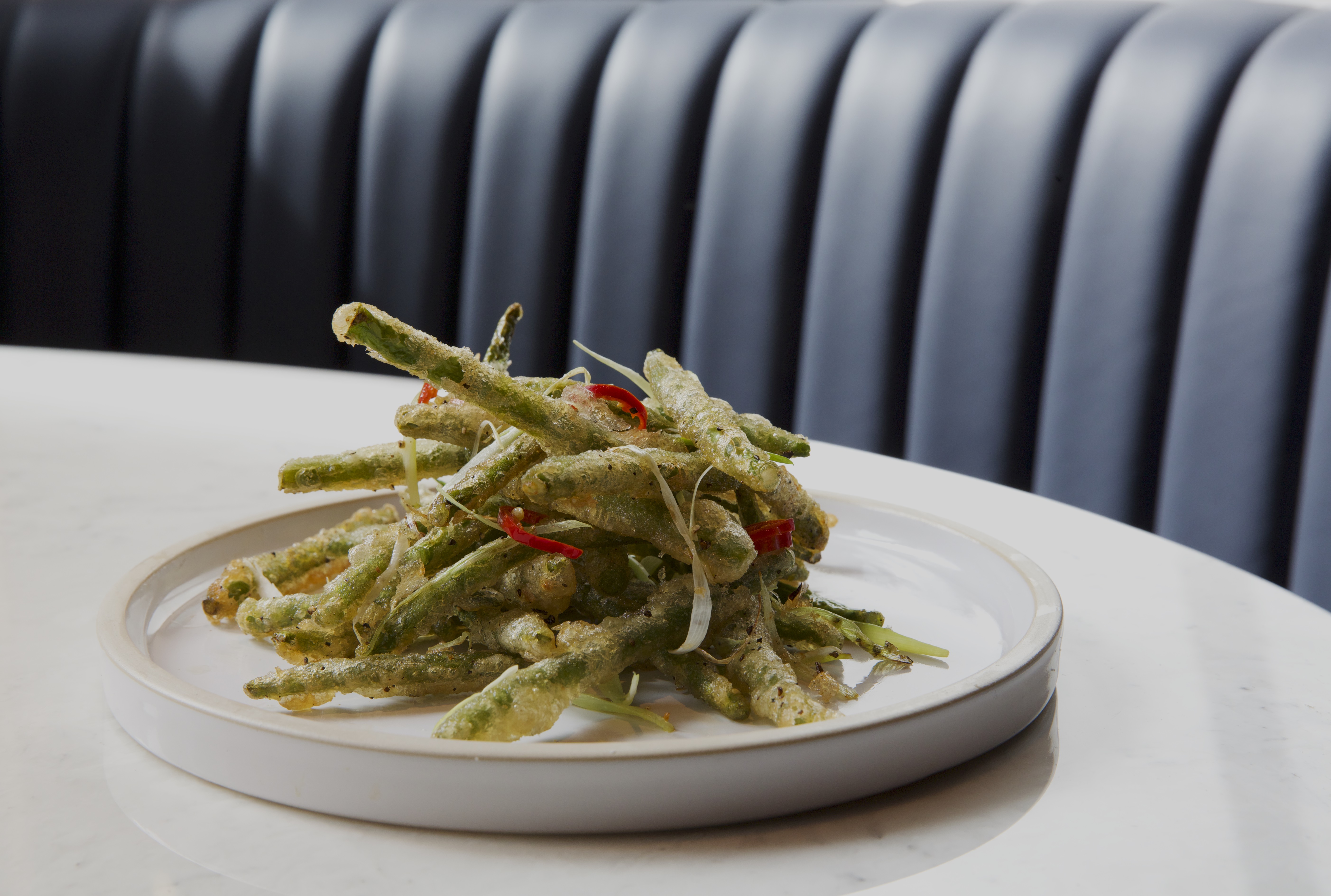 Kym's
From the small plates, spiced aubergine had a deep Sichuanese heat to it but with all the flavour that a Sichuan inspired dish should carry. The best value dish in terms of flavour and portion had to be the awesome pork skewers. Three large sheaths of tender, sweet, sticky, oyster sauce marinated pork with a moreish peanut sauce was our favourite overall.
If you want to taste a selection of the house signature roasted meats, just order "Three Treasure." This includes pork belly, chicken and iberico pork with a different dip for each meat. The bao bao (dumplings) was another highlight and we enjoyed the richness of fried eggs combined with crispy chillies.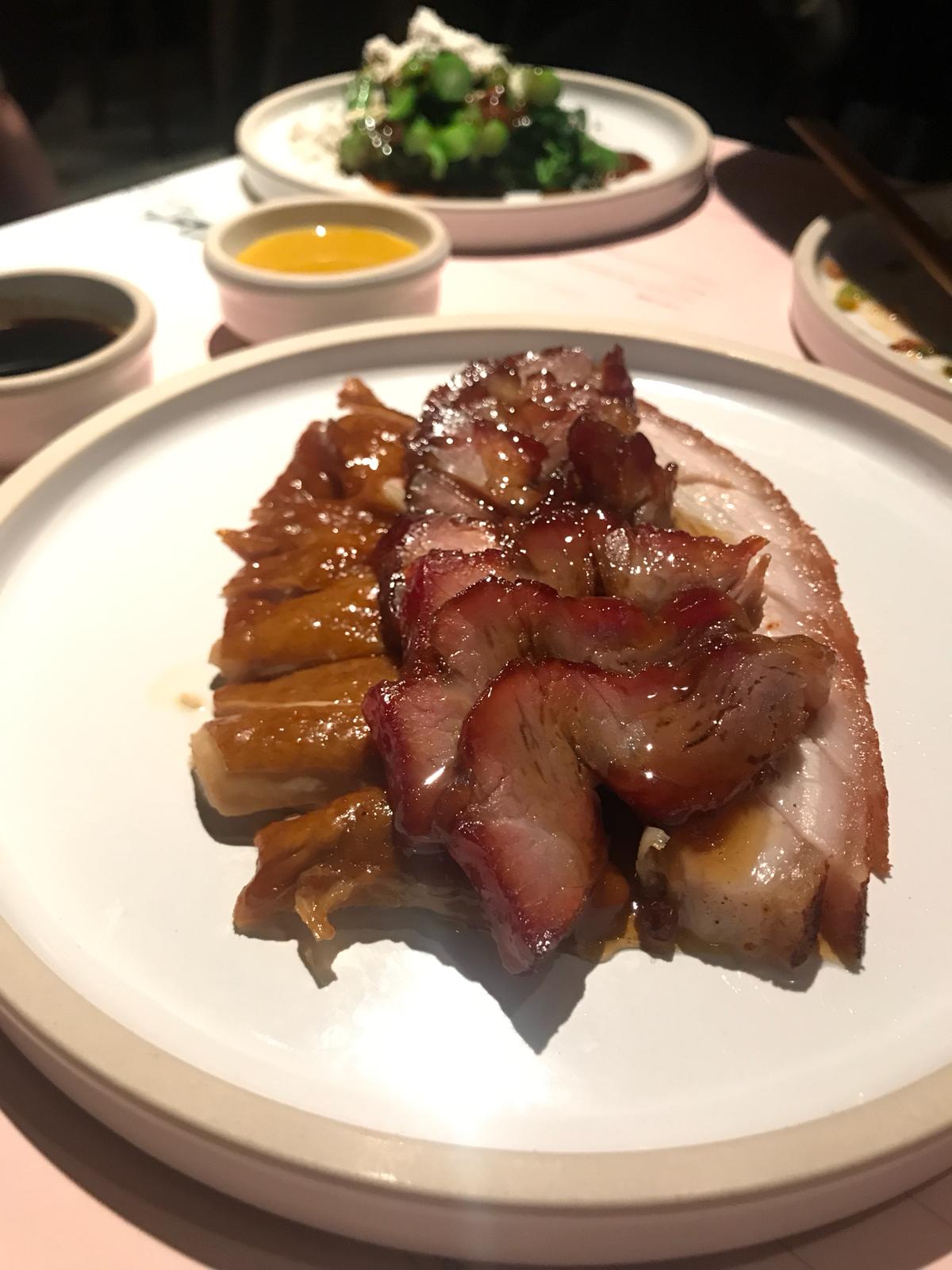 @aungiereats
The sides here are all worth ordering. Uyghur fries (crispy thin potatoes) had a moreish umami taste and were topped with Thai shallots and a dusting of mango powder, used commonly in the Xinjiang region of China. The rather large French beans are coated in a feather light batter and seasoned with spring onions, black pepper and a touch of chilli. Perfect.
I am a big fan of Chinese culture and what came through at Kym's was a big nod to the influence the Chinese community has had on British cuisine. The food, casual in style and delivery, focuses on great ingredients prepared with much care and attention.
Kym's Restaurant 
19 Bloomberg Arcade, London EC4N 8AR
020 7220 7088