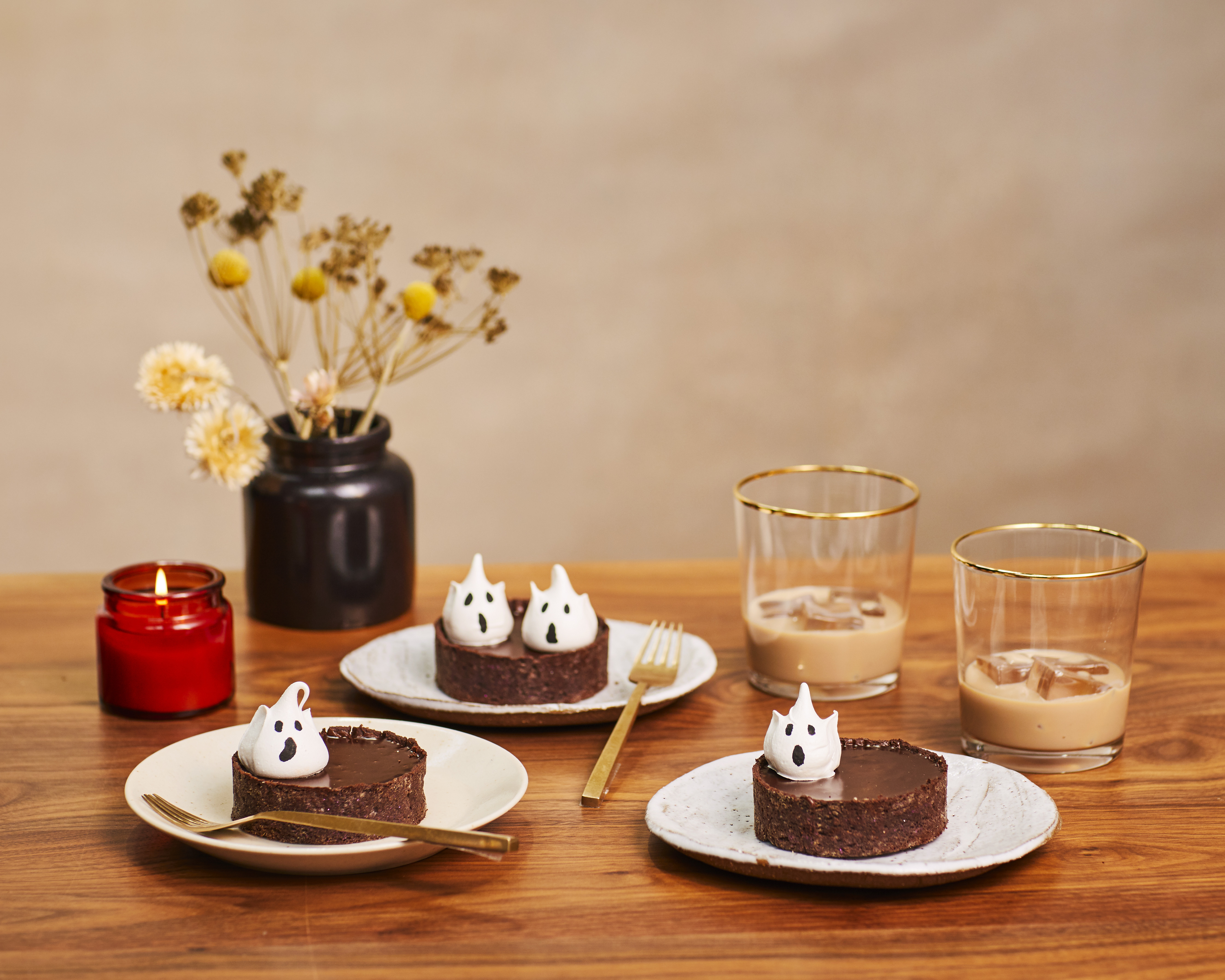 Recipe:
Makes 10
Ingredients
250g Unsalted Butter room temp
100g granulated sugar
1 egg
140g rye flour sifted
85g cocoa
Method:
1. In a mixer fitted with the paddle with the paddle attachment, beat the butter and sugar on medium speed until creamy – (1-2 mins)
2. add the egg & mix just to combine
3. scrape down your bowl
4. then add the flour and cocoa and mix to combine evenly
5. wrap in cling film and chill your dough for a minimum of 1 hour, but preferably overnight
When ready to roll, bring the pastry out and leave to soften until just able to roll it, don't leave it to get too soft as it is quite a wet dough. Roll your pastry out on a lightly floured surface to around 4mm thickness and cut rings of dough to fit your pastry ring of choice (or use a cupcake pan if you prefer, just make sure it's well greased.
Return to the fridge for another hour, then line each tart with a little square of baking paper filled to the brim with pastry weights (or a substitute like raw chickpeas).
Bake for 45 mins or until crisp throughout.
Allow to cool completely while you make your ganache.
For the ganache
450ml double cream
500g dark chocolate (chopped into small pieces)
50ml Baileys Chocolat Luxe (0.8 units)
Heat the cream in a heavy-bottomed saucepan until just bubbling. then tip it over your chocolate and add the Baileys Chocolat Luxe. Leave it to melt completely and then stir until smooth.
Pour your ganache into each tart to the rim.
For the ghosts
170g egg white
255g caster sugar
Method
1. Preheat Oven to 100c
2. Place everything in a clean metal or glass bowl over a pan of simmering water
3. Stirring and scraping constantly, heat to 79°C, (8-10 minutes)
4. Transfer to stand mixer with whisk attachment and whip at high speed until meringue is glossy and beginning to ball up inside the whisk, (about 5 mins)
5. Now, on a baking tray lined with paper, pipe out blobs of meringue to form the body of each ghost, flicking the arms up at the side with the back of a spoon or a toothpick.
6. Transfer to the oven to dry out at 100c – around 1 hour (check the bases to see if they are set through)
7. Once cooled, use a paintbrush and black food colouring to paint their faces.
6, The Courtyard, Ezra St, London E2 7RH