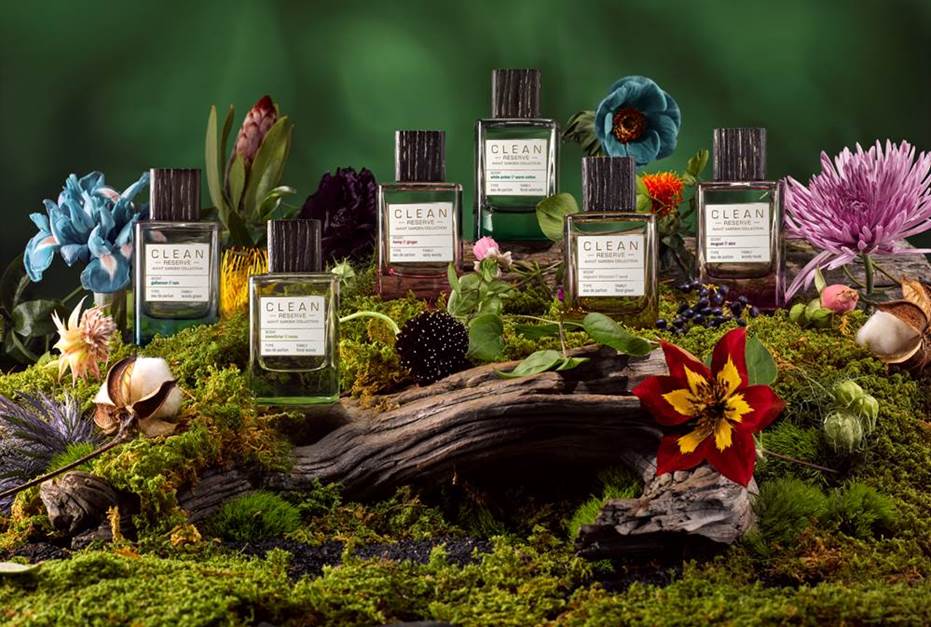 Clean Reserve specialise in environmentally-friendly fragrances that are cruelty-free, free of phthalates, preservatives, gluten and artificial dyes, plus infused with safe molecular naturals and sustainable notes such as mandarin, cardamom and sandalwood. Each fragrance experience, regardless of gender, is unique to the wearer's body chemistry as it interacts with the ingredients. The fragrances can be worn alone or in pairs to create a personalized fragrance experience.
Avant Garden is a collection of carefully put together in the gardens of the South of France. Clean Reserve wanted to bring together two unlikely scents that morph into one creating a secret garden in a bottle.
The six scents created are:
Galbanum & Rain: A fresh and woody fragrance with eco-conscious and sustainable notes of galbanum, Sichuan pepper, clearwood, cedarwood, patchouli and vetiver.
Hemp & Ginger: Blends cardamom, Sichuan pepper and elemi for a multi-faceted earthy scent.
Muget & Skin: Cardamom, jasmine, clearwood and patchouli bring a feeling of warmth in this sophisticated scent.
Saguaro Blossom & Sand: Mimosa, jasmine, lavender flower, and rose create a unique scent that is inviting and intriguing.
Sweetbriar & Moss: This non-traditional floral scent contains Rose, Sichuan pepper and lychee rose for an unexpected elegant finish.
White Amber & Warm Cotton: A fresh twist on the classic 'Warm Cotton' scent, notes of mandarin, bergamot and sandalwood provide depth to the comforting scent of cotton.
I chose Muguet & Skin, which was a breath of fresh air and instantly synonymous with happiness. Saying goodbye to the winter months, dark evenings and musky vanilla scents. I welcome Clean Reserves Avant Garden with open arms. Muguet & Skin is a secret garden in a bottle, bursting with refreshing mint, hypnotic spices and aromatic Jasmine.
Clean Reserve Avant Garden Muguet & Skin Eau De Parfum 100ml is available from £129. To explore Clean Reserves Avant Garden visit Spacenk.com.