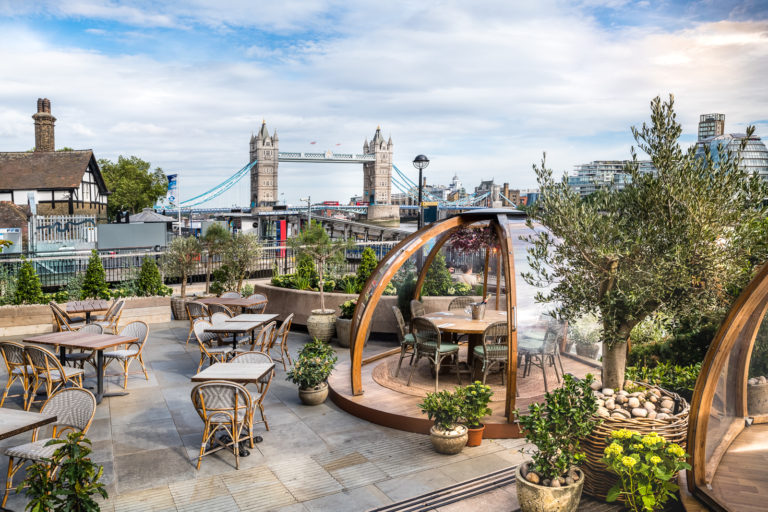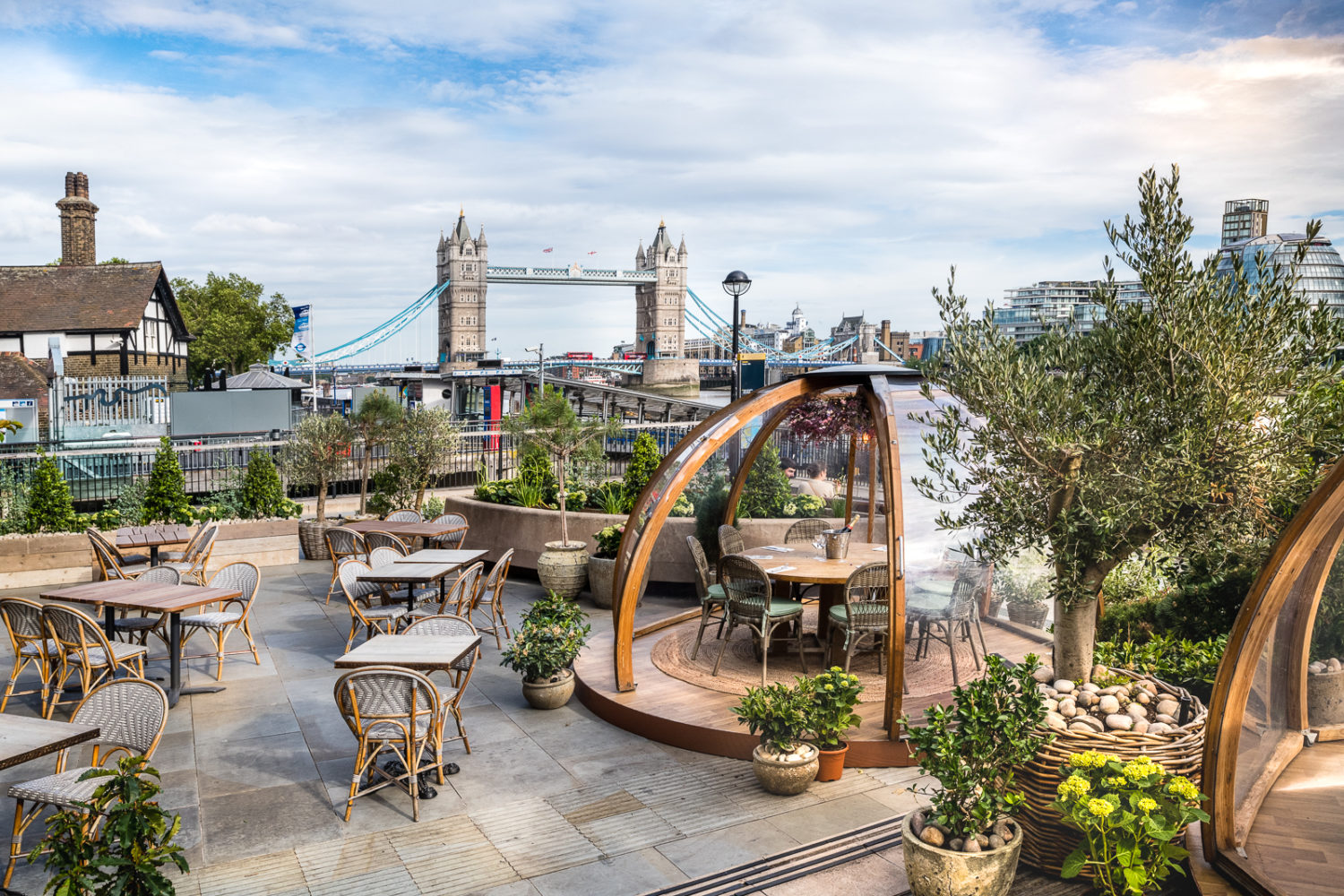 Sitting against the breathtaking backdrop of the Thames, tucked next to the Tower of London, the twinkling fairy lights from The Coppa Club igloos can be seen looking out over the iconic views of Tower Bridge.
The Coppa Club igloos are cosy, seasonally inspired, filled with natural light and temperature controlled, for an oasis of calm to drink and dine in, whatever the British weather brings.
The indoor area is also spacious and sophisticated, offering a great atmosphere to sit with friends and peruse the delightful drinks menu. The beverage selection offered at The Coppa Club is inspired, with creative cocktails sitting alongside a firm selection of the favourites. Stand outs include the Coppa Sour, a tangy, punchy and foamy cocktail for gin lovers and the hibiscus margarita, a tequila classic complimented by lime, heat from Arbikie chilli vodka and a sweet touch from hibiscus syrup.
The menu also boasts low and no alcohol alternatives and refreshing non alcoholic spritzes. A good match for weekend brunch or daytime diners.
The Coppa Club menu is European inspired and serves a selection of mains and grills, pizza, pastas and salads with smaller and sharing options also available, for lighter nibbling.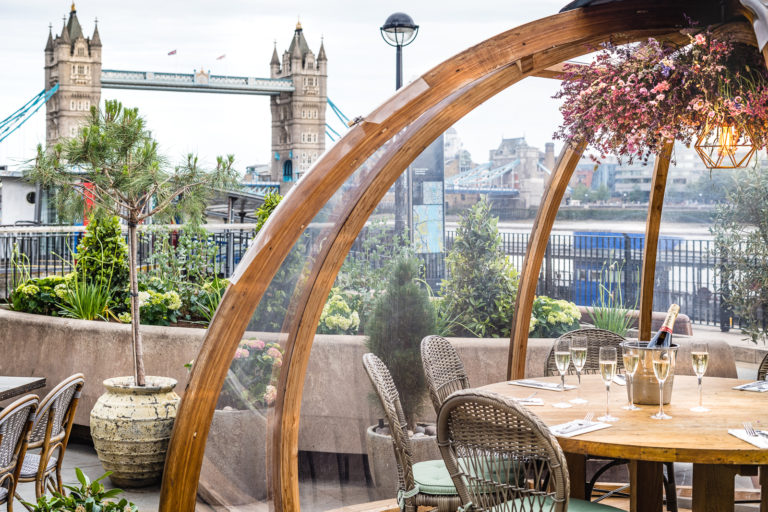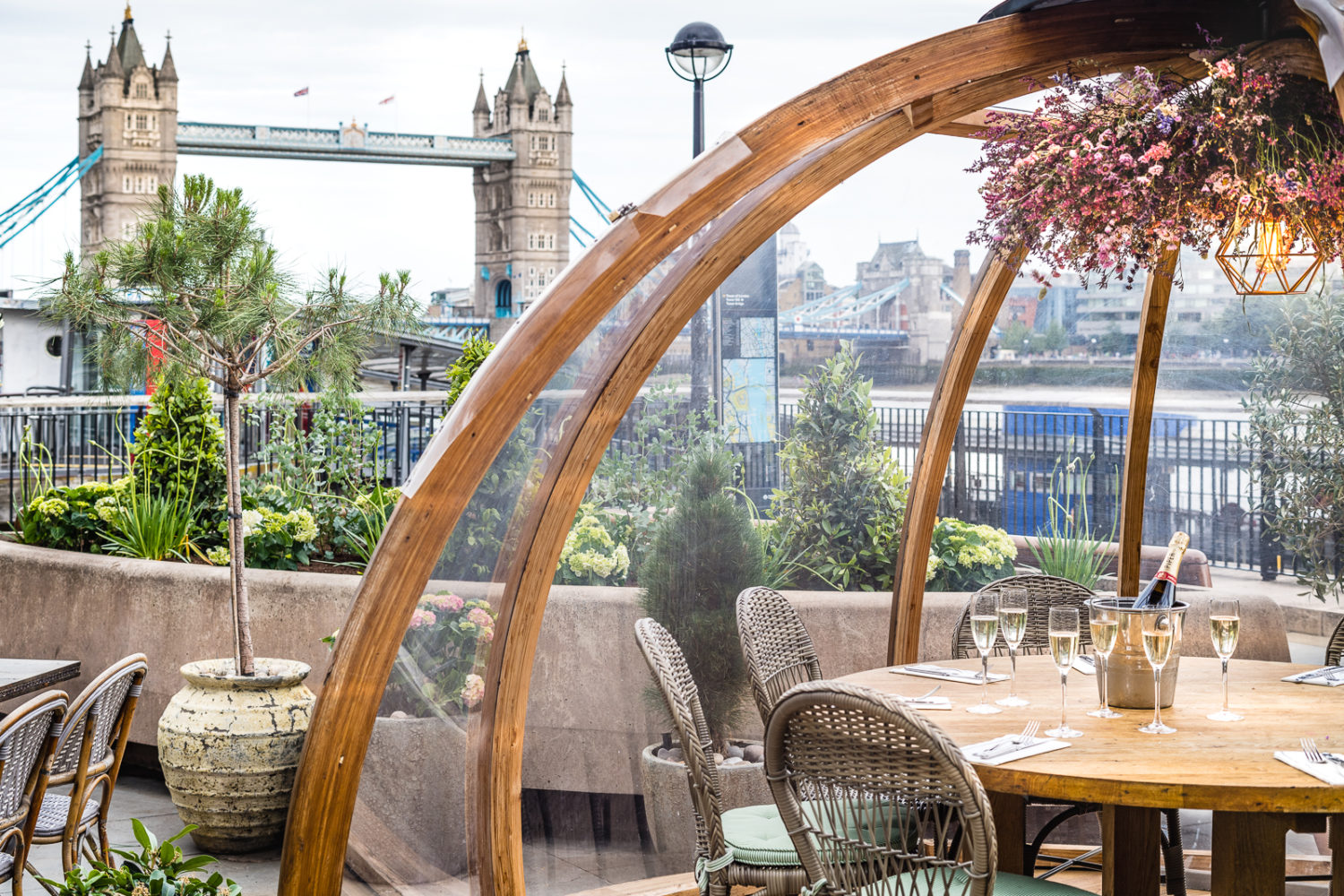 Whilst the grill offers up a tasty options such as meat and burgers, including roast lamb and an impressive selection of fish, there are also plenty of mains suitable for vegan and vegetarian diets. The Buddha bowl nourishes with tenderstem broccoli, grains, rocket, soft boiled egg and tahini dressing and sits alongside many other fresh and vibrant salads and bowls. The fresh pastas are equally as delightful and also a great alternative to meat options for a lighter day time meal.
Under nibbles and small plates, the beetroot and lentil salad is refreshing, crunchy and delightful. Garlic bread with added cheese works fabulously with the freshness of the salad for a light yet tasty start to the meal. The truffle and smoked mozzarella arancini are warm, comforting and indulgent.
For pudding the Coppa Club offers firm favourites such as warm pecan pie, apple and pear crumble and sticky toffee pudding. The sticky toffee pudding is hot, fudgey and sticky, complimented by creamy vanilla ice cream and fantastically indulgent. The pecan pie is soft, light and also complimented with ice cream.
With the cosiest of vibes, fabulous food and a beautiful backdrop, The Coppa Club is definitely worth a visit for a tasty and sophisticated post lockdown catch up with friends.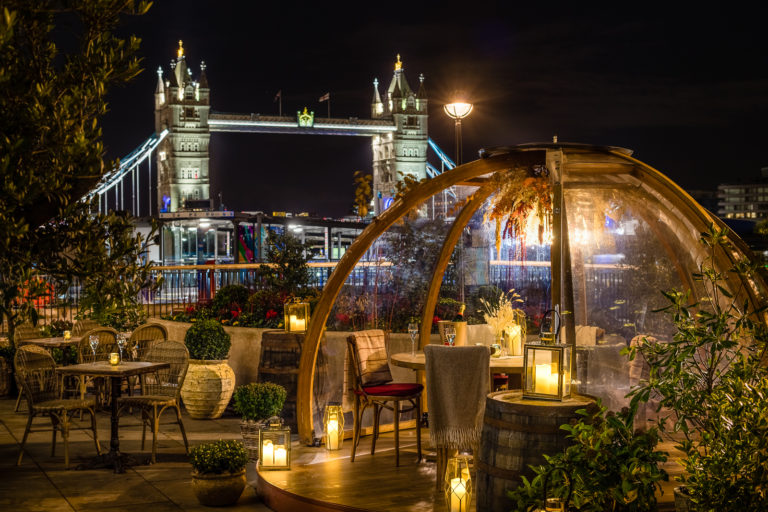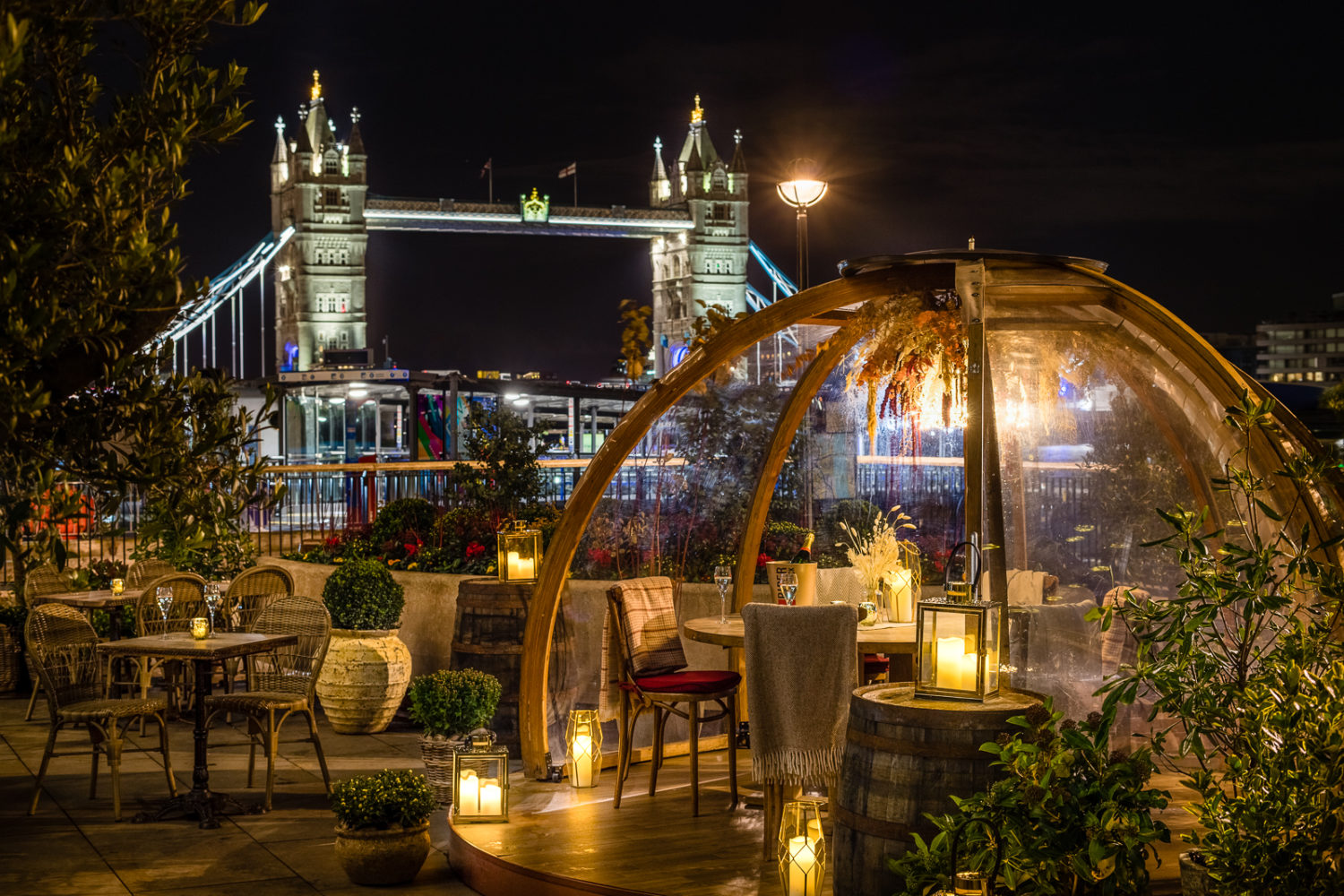 Coppa Club
3 Three Quays Walk, Lower Thames St, London EC3R 6AH