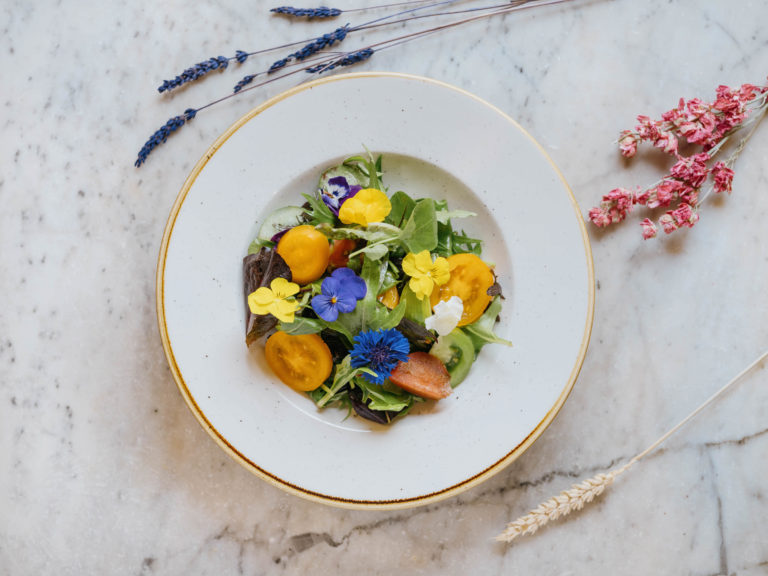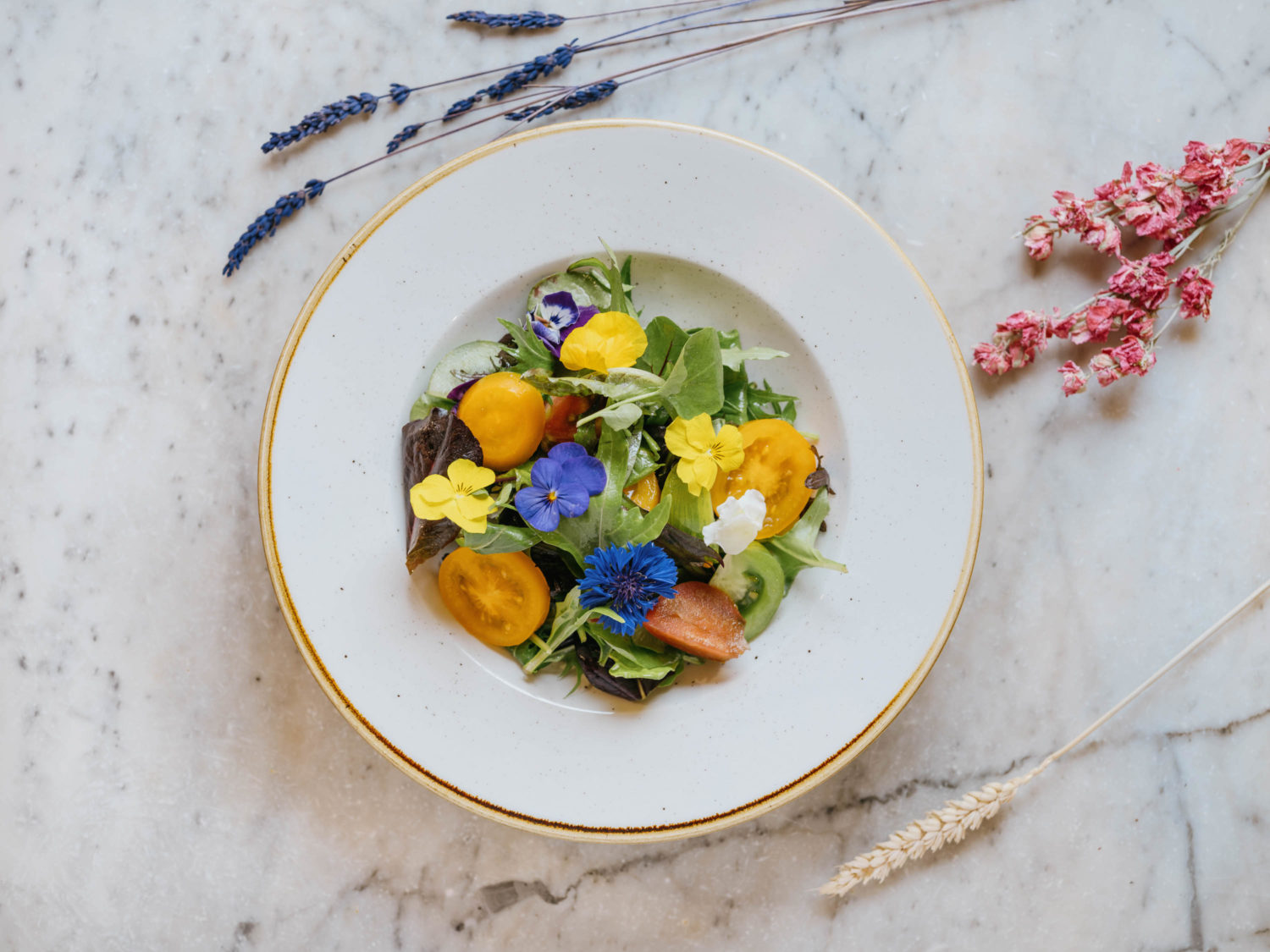 HIVE set out on a mission to re-establish our connection with natural flavours and our environment, it is excelling stratospherically in both areas. This beautiful intimate restaurant is an ode to the golden elixir of honey, it even has an on-site beekeeper and chic white beehives that are home to 100,000 Western bees, which can be seen from your table at the restaurant.
The bees have found a new home on the third floor of Selfridges, producing honey which is used across the menu at HIVE. The bees pollinate up to a 3 mile radius with Selfridges as the epicentre which includes the flowers in Green Park and Hyde Park.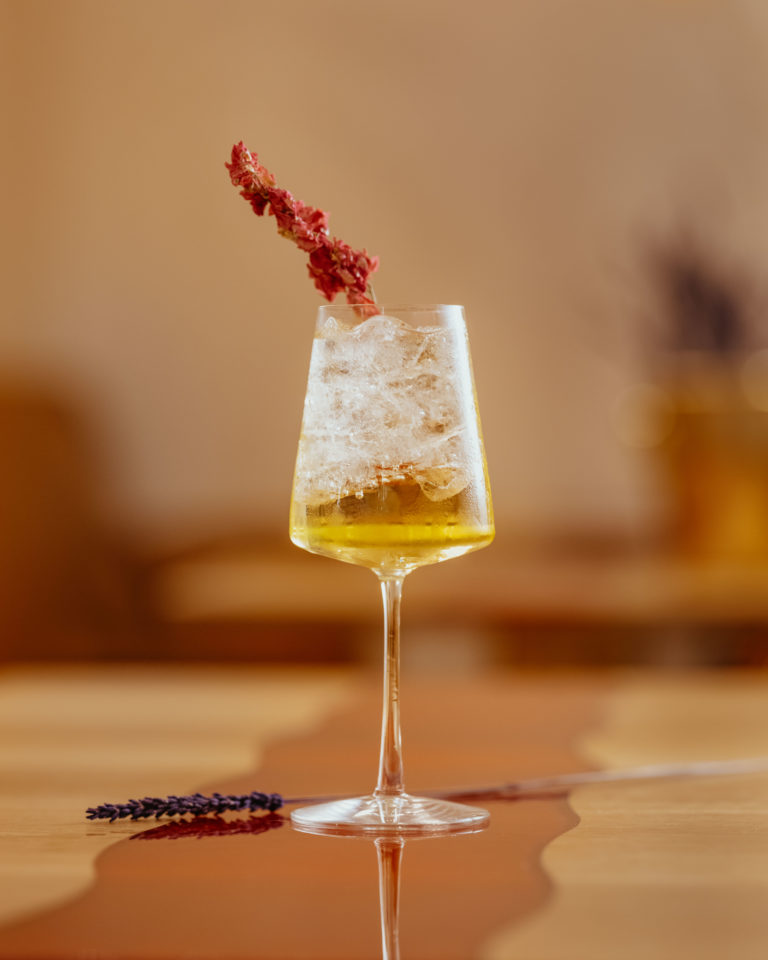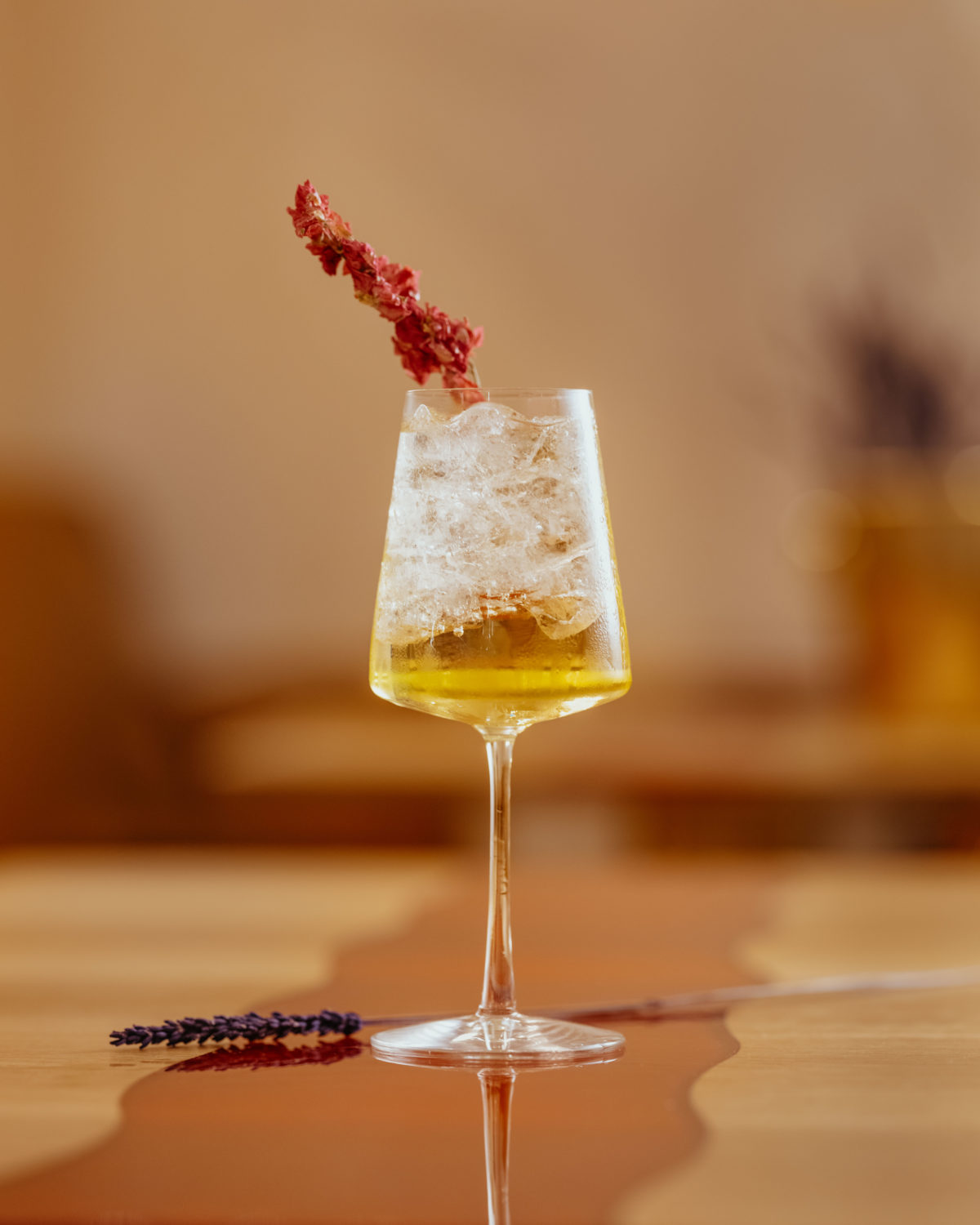 They are lovingly cared for by experienced beekeeper and conservationist Mark Patterson, who uses his expertise to educate guests and the critical importance of bees in the ecosystem.
HIVE was founded by honey expert and entrepreneur Khalid Samata, who you may seen buzzing around the restaurant in a beautifully-tailored suit. The menu at HIVE has been inspired by a range of French dishes from Khalid's home in the French Pyrénées.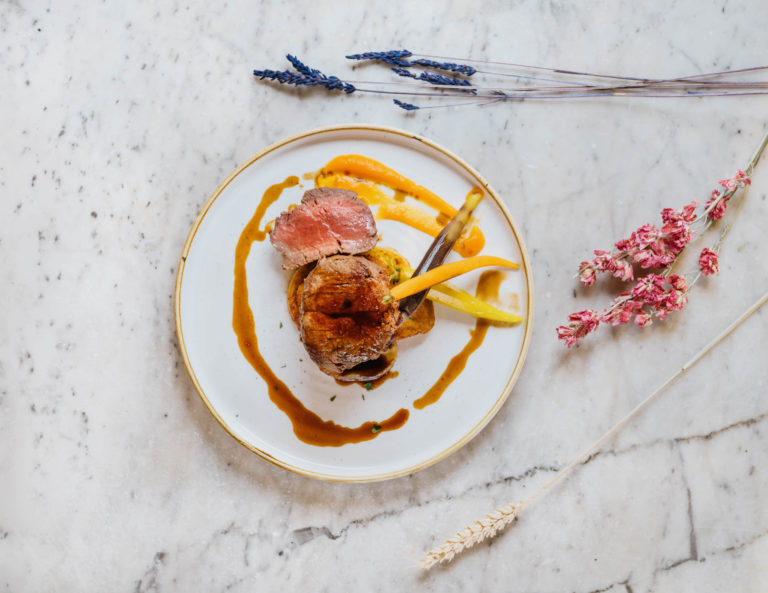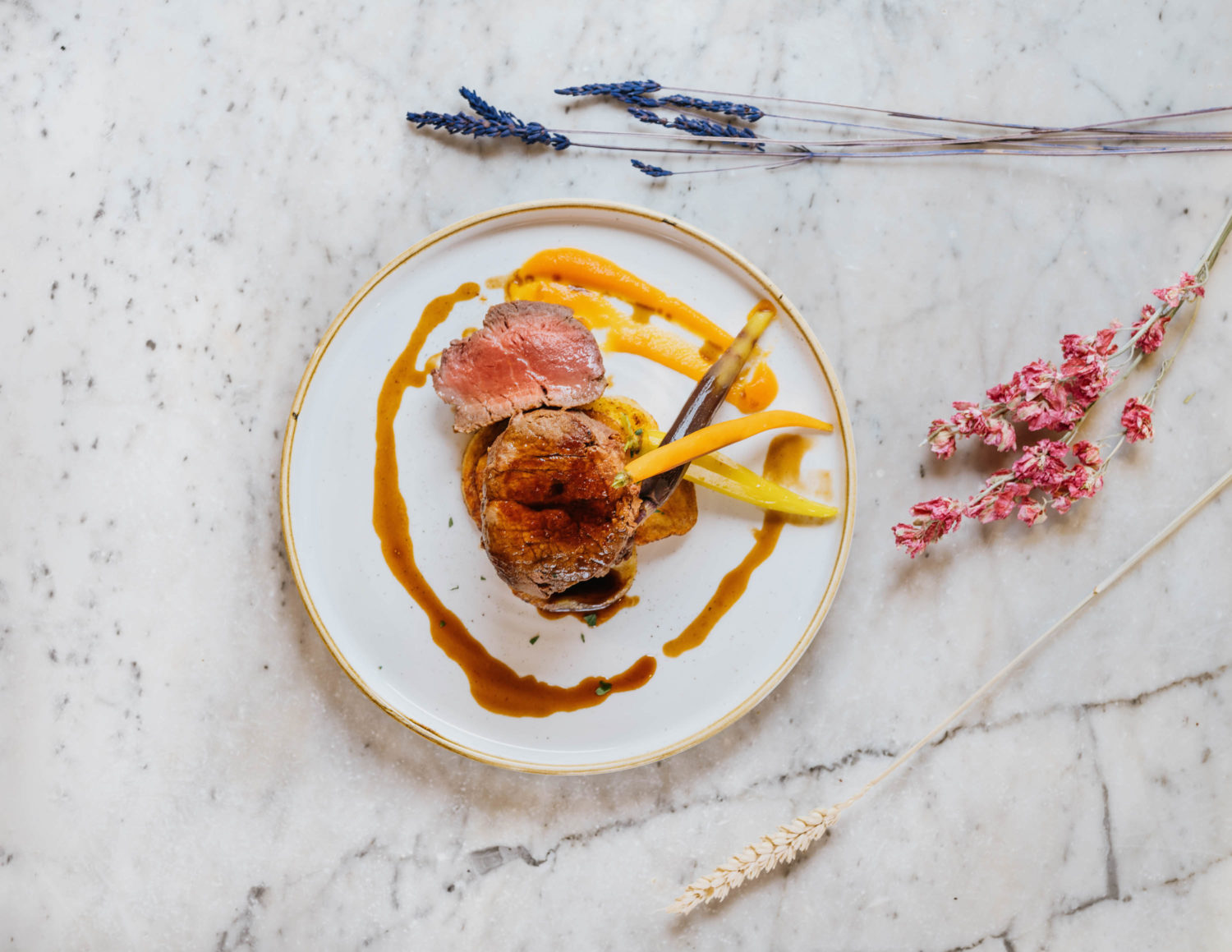 HIVE serves breakfast, lunch, dinner, champagne, cocktails and a special cheese and honey pairing afternoon tea. The honey selection is adventurous and exquisite, from earthy and floral, featuring Acacia, Heather, Lavender, Fir, Linden, Rosemary, Buckwheat, Forest, Chestnut and Rhododendron.
The cocktails are incredible, all featuring honey. Opt for the Bee Natural is an intoxicating mix of lavender honey, Martell VSOP cognac, cranberry juice, absinthe and prosecco or the refreshing Beezou Spritz with bitter honey liquor, prosecco and grapefruit.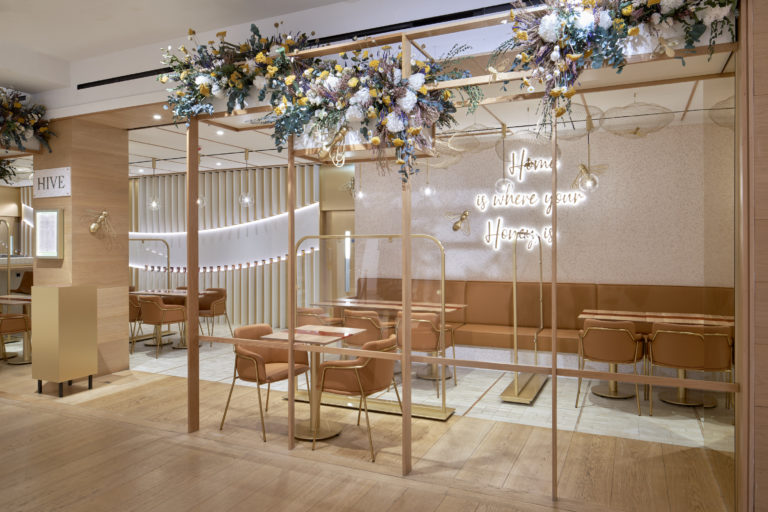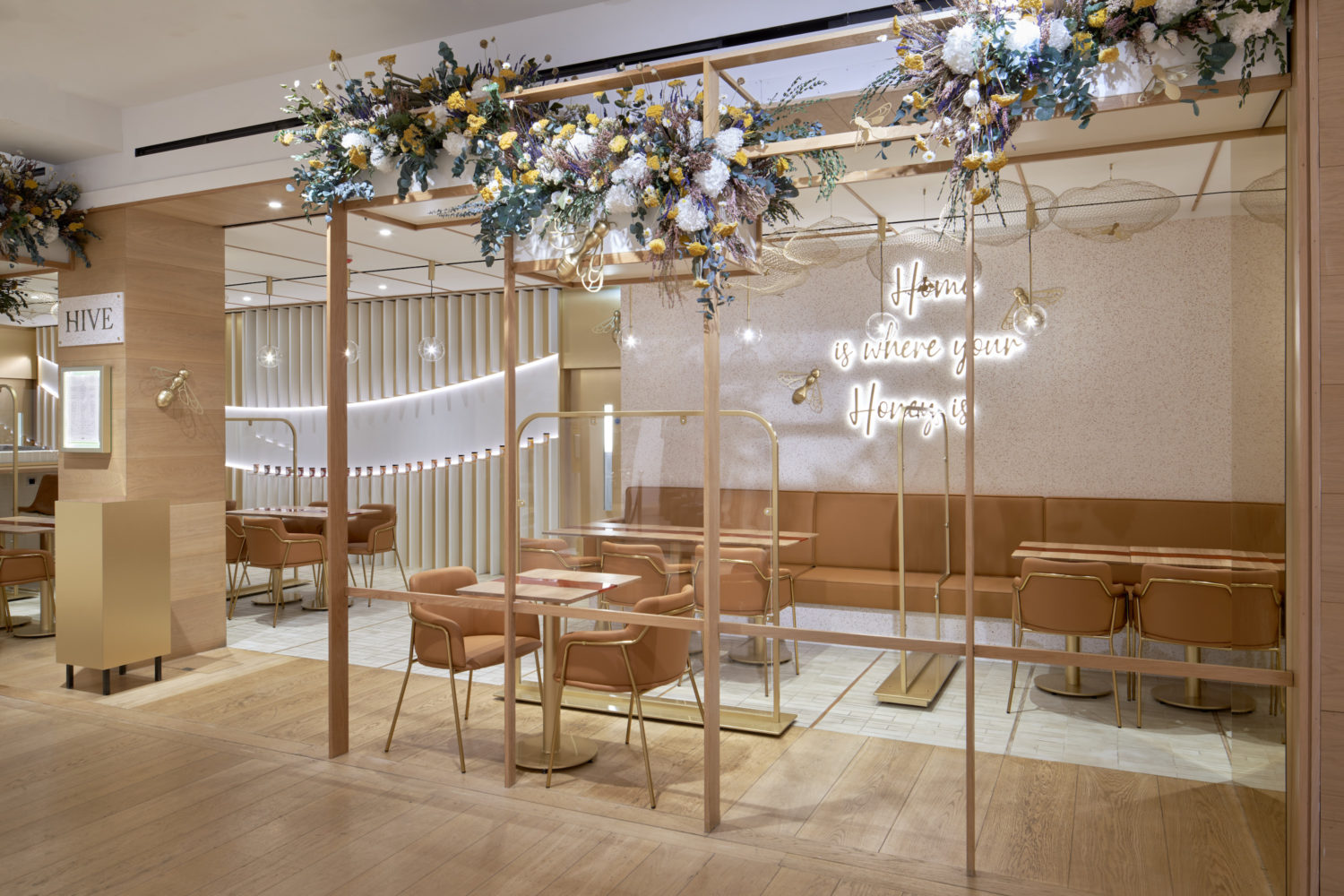 Start with the HIVE signature Flower Salad a colourful bowl of tomatoes, beetroot and mixed salad leaves crowned with a seasonal picking of field flowers. Another spectacular starter is the Baked St. Marcellin Cheese which is baked until molten with mountain honey and truffle oil and is served with toasted bread.
For the main event, try the Cornfed Roasted Chicken with gratin of Savoyard potatoes, a honey sauce and cherry vine tomatoes or the British Beef Filet with Salardaise potatoes, heirloom carrots, forest honey and beef jus.
For dessert, the HIVE Signature is a must-try, a work of art on a plate which is almost too pretty to eat but you may be encouraged to smash it with the golden cutlery. It is a beautiful golden orb with chestnut honey, pear and ginger and bee pollen.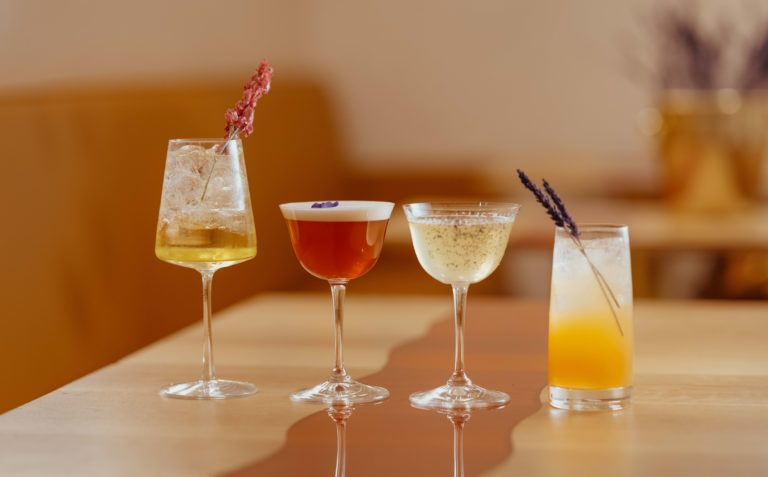 HIVE has it all, an innovative menu with quality organic ingredients, a beautiful setting and an ironclad commitment to championing our bees. Educational, decadent and divine in equal measure, if that isn't a recipe for success, I don't know what is.
HIVE
400 Oxford St, London W1C 1JS