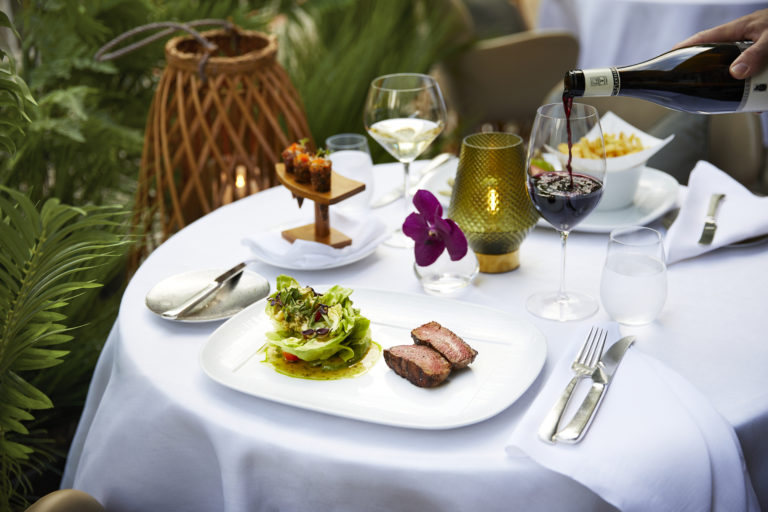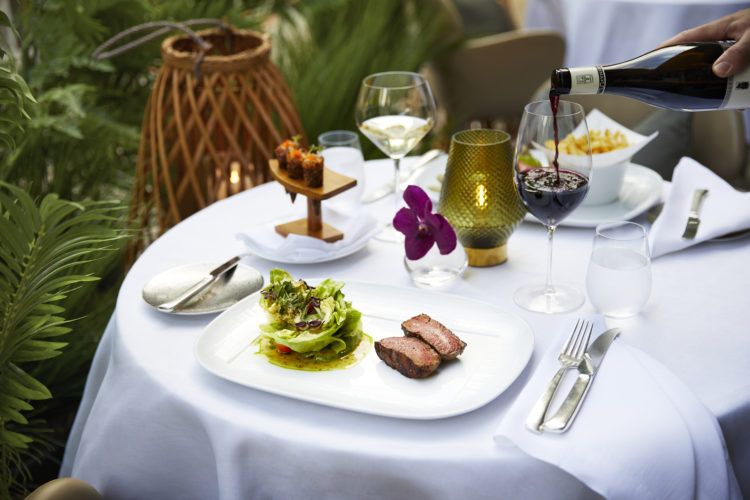 Tucked away on Curzon Street is CUT Out at 45 Park Lane, an intimate new outdoor terrace, hidden behind a veil of foliage. Eat al fresco with the soundtrack to London for company, watch as the ruby-red double decker buses and gleaming black taxis glide along Park Lane.
The tabletops are draped in crisp white tablecloths and adorned with freshly-cut flowers and lanterns that create the most romantic ambiance.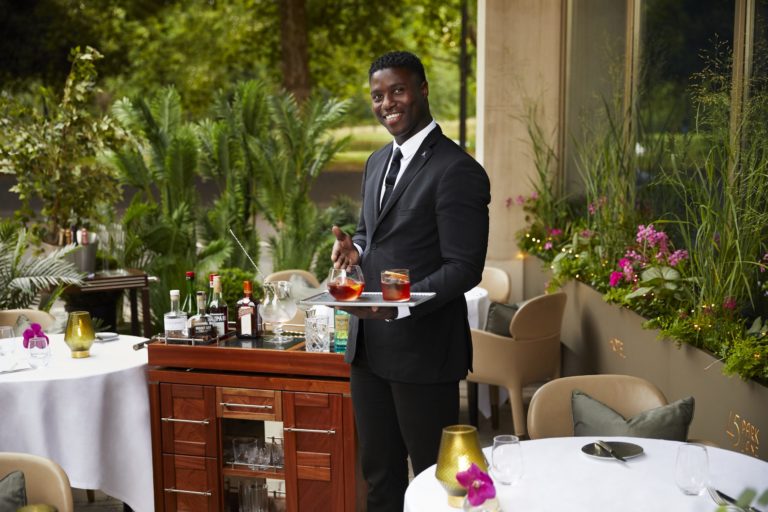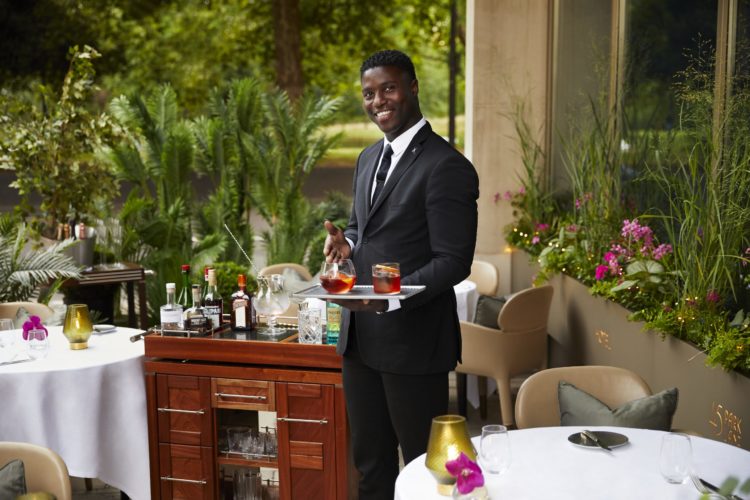 The menu is a love letter to America, featuring beloved classics like Wolfgang Puck's iconic Wagyu steak, perfectly paired with fine champagne by 45 Park Lane's famed Director of Wines, Frederic Marti.
A highlight is BAR 45's Negroni trolley which is venturing outdoors, where master mixologists will create incredible cocktails tableside, from the perfect margaritas aged in a barrel served in chilled glasses to 45 Park Lane's world-famous Negroni.
To start, opt for the Italian burrata with grilled nectarine, 24-month-aged prosciutto di Parma and thyme gastrique. It is a work of art on your plate and a sensation of flavour. The sweet and tender nectarine is almost caramelised and is the perfect accompaniment to the cool and creamy burrata.
The steaming bowl of sweetcorn soup is another highlight, with Dorset crab, caramelised corn and micro basil. It's perfectly paired with the warm and aromatic pretzel rolls that are served with fresh butter.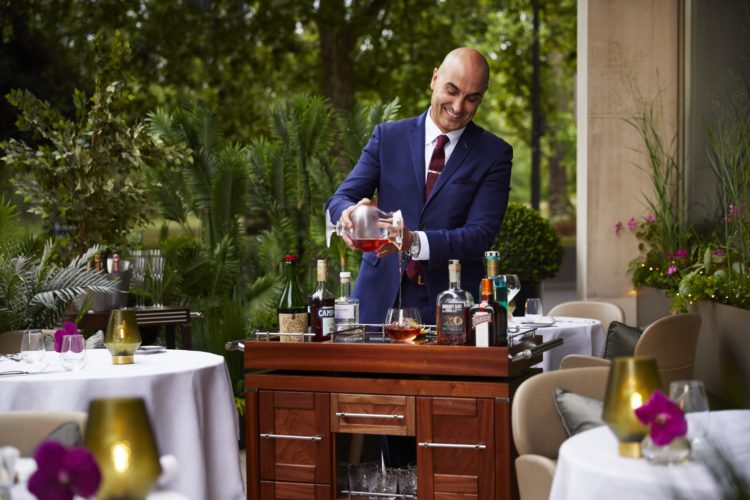 The beautifully presented Sushi Box is a feast for the eyes and the mouth, with Bigeye tuna, scallop, hamachi, soy gel and yuzu kosho.
You simply cannot go to Wolfgang Puck's CUT and not eat the extraordinary steaks. You are truly spoilt for choice with offerings from 35-day-aged USDA Prime Beef from Creekstone Farms, 28-day-aged Hereford Beef and Australian Wagyu from Queensland. There are all phenomenal but a personal favourite is the Tasting of New York Sirloin Australian Wagyu, which cuts like butter and is bursting with flavour.
The extravagance doesn't end there, once you've chosen your steak there are a vast array of additional options. There are various sauces, such as red wine bordelaise, Argentinian chimichurri and Armagnac and peppercorn, to name just a few. There are also additional treats to add to crown your steak, which can be served on top or on the side, such as buttery wild field mushrooms, caramelised onions and an organic fried egg.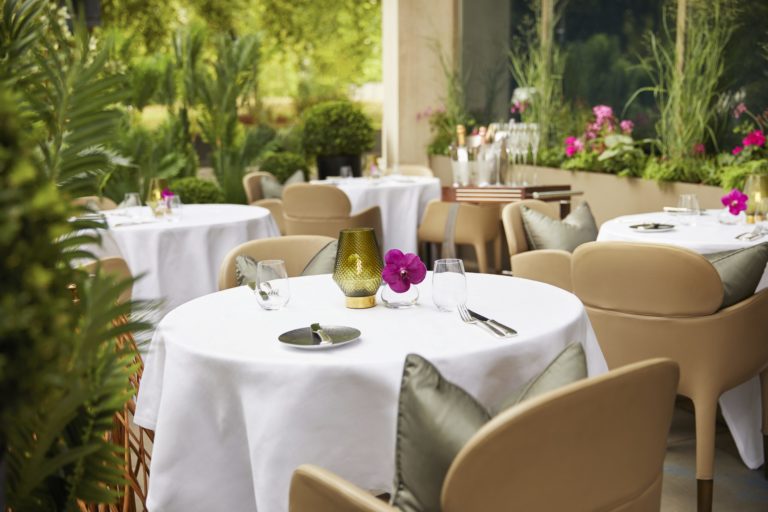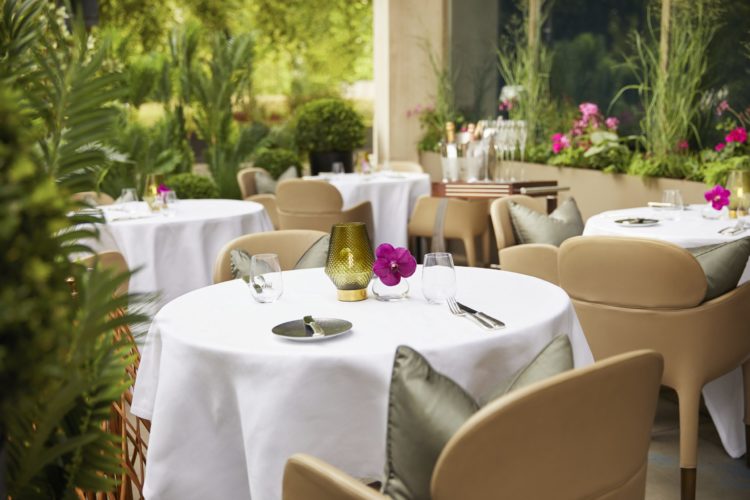 We haven't even addressed the sides yet, which are beyond generous. Think, a small mountain of golden french fries adorned with fresh herbs, glorious cavatappi pasta mac & cheese and La Ratte potatoes with garlic aioli and crispy shallots.
Last but not least is dessert and you will want to leave room for this. The black forest pavlova is mind blowing, a masterpiece on a plate. A decadent treat made with Amarena cherry stracciatella with white chocolate kirsch cream. The warm Valrhona dark chocolate soufflé is a sensation with whipped crème fraîche and toasted hazelnut gianduja ice cream.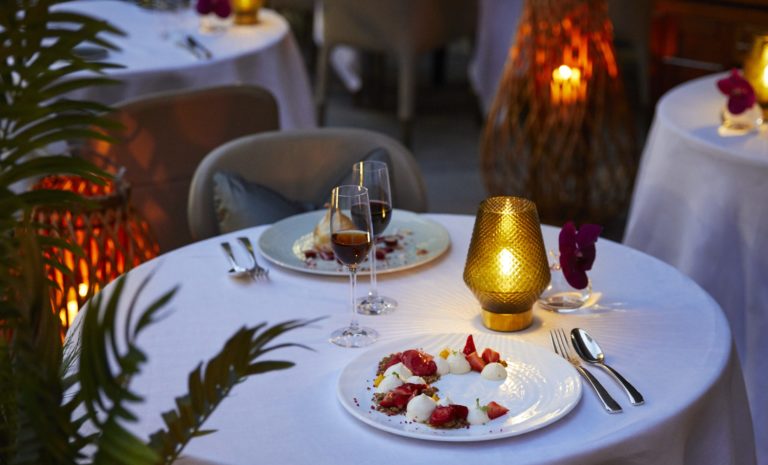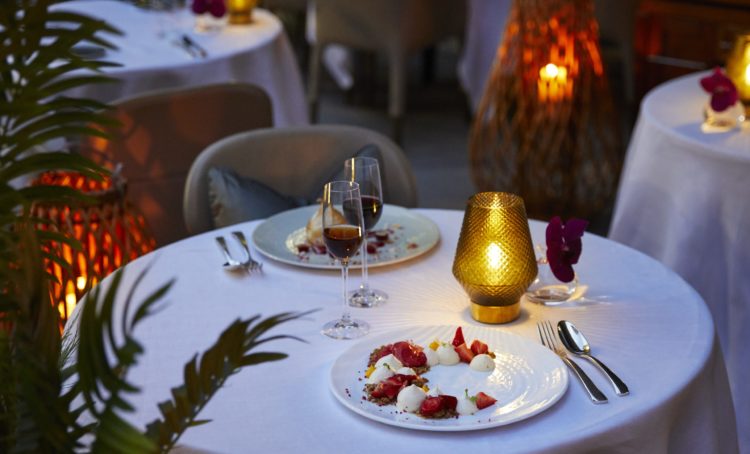 The service couldn't be more attentive but more importantly the staff are charismatic and fun. We were served by Aimee Otto and Calum Nash, who were particularly wonderful. You never even have to glance to meet their eye, they have already pre-empted your needs and water glasses will be perfectly full for the entire evening.
CUT has brought outstanding food and a wonderful ambiance and presented it under the stars. An unforgettable evening and without doubt the best meal of 2020 we've had so far.
45 Park Ln, Mayfair, London W1K 1PN