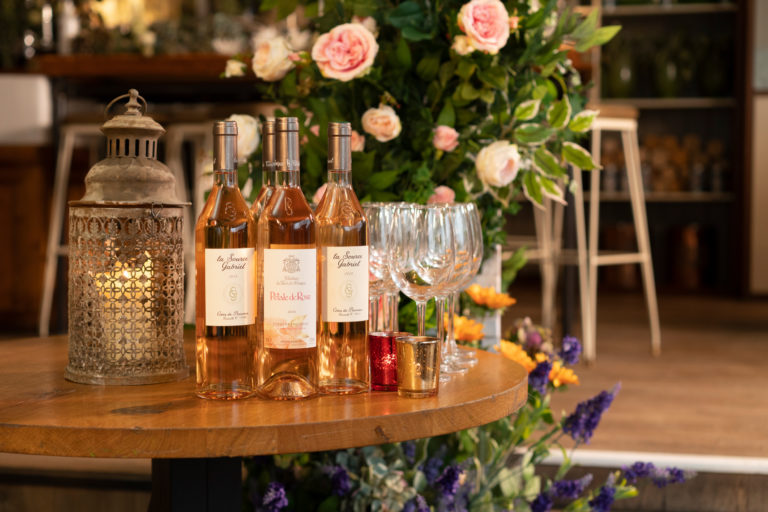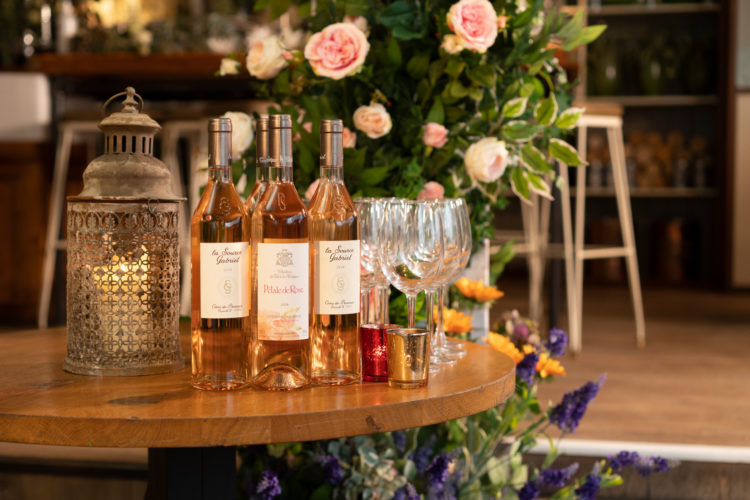 An afternoon looking at things through rose-tinted glasses just got a lot easier thanks to the latest city escape, The Rosé Retreat – in the heart of the City of London. Find this new bar in The Folly and sip on rosé and a selection of special cerise cocktails, as you enjoy a break from the bustle of the city streets.
This pretty in pink pop up is decked out in beautiful blooms, emulating a summer set up – whatever the weather outside. While a summer holiday in Provence is less easy to organise, it doesn't mean a flight is completely out of the question. A rosé flight, that is.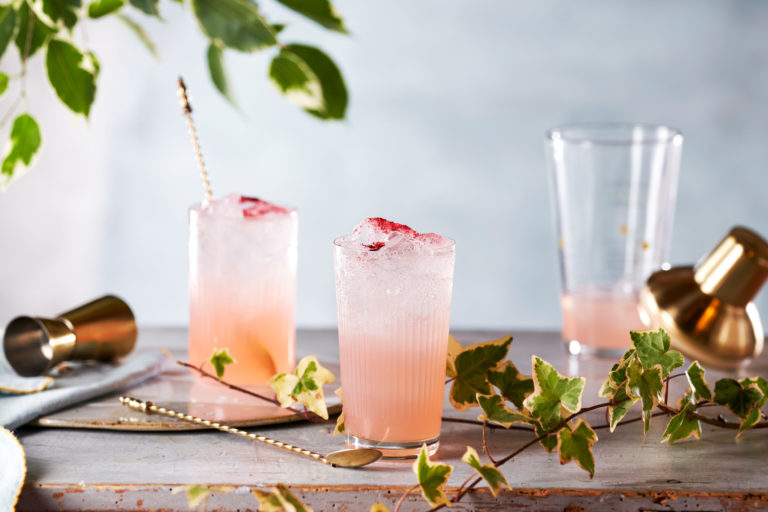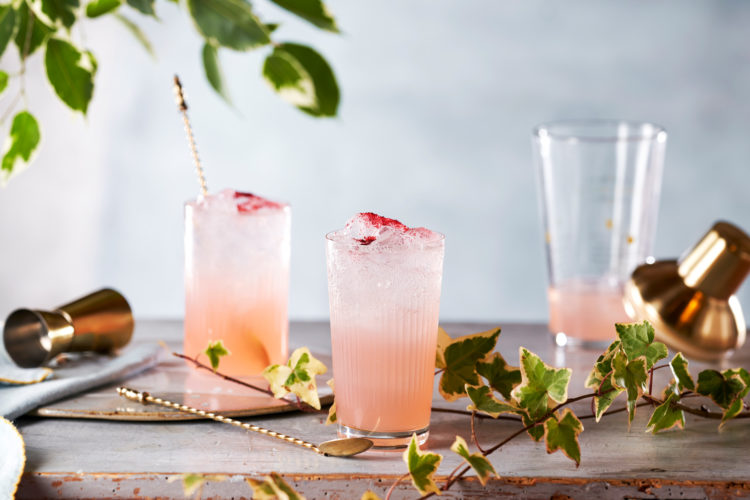 The Folly have put heads together with independent wine merchants Corney & Barrow to create a special rosé wine flight for the pop up, showcasing a selection of the pink wine Provence has to offer. Guests can enjoy three 100ml tasters for £13.95; experiencing the Le Petit Ballon, Petale de Rose and Le Source Gabriel. Thirsty for more? There's a selection of rosé by the bottle, from Italy, Romania and South Africa, as well as the South of France.
Should rosé wine not be your tipple of choice, fear not. A selection of cocktails has been carefully curated, mimicking the blush tone of the Rosé Retreat and transporting you to a posy paradise. Blush cocktails include the Frozen Paloma; a refreshing mix of El Jimador tequila, freshly squeezed pink grapefruit juice, lime juice, agave syrup and London Essence rosemary and grapefruit tonic and the Sweet Tooth, featuring Roku gin, rhubarb and custard syrup, lemon juice, rhubarb liquor and egg white.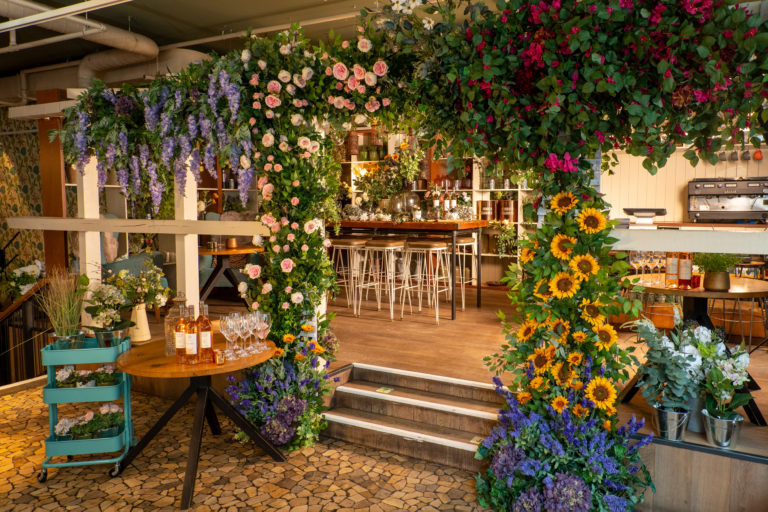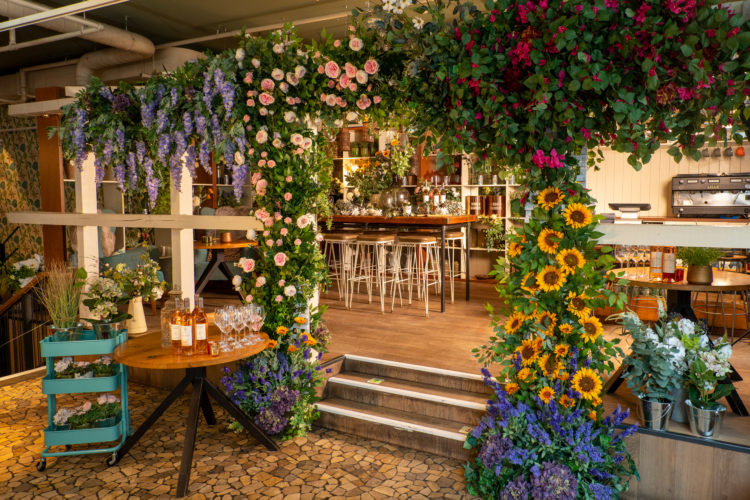 The Poppies of Oz is a popular favourite too, made up of Martin Miller Gin, Briottet poppy liqueur, vanilla syrup, raspberry powder, soda water and a dash of lime juice. Other cocktails on the list feature pink ingredients such as pomegranate, rose water and hibiscus, so you're sure not to fall short of pink drinks throughout the day or night. All under £11 and all in line with the floral and fuchsia theme of The Rosé Retreat.
Now we've listed a lot of drinks there so how about some food to soak it up? Delicious nibbles grace the starters section and it's a hard tie between these and the sharing boards, upon which to graze. Transport yourself to the Mediterranean and gorge upon Padron peppers, Nocellara olives and smoked aubergine and mozzarella arancini – the latter being a refreshing change to the omnipresent truffle arancini that arguably appears on too many menus at the moment.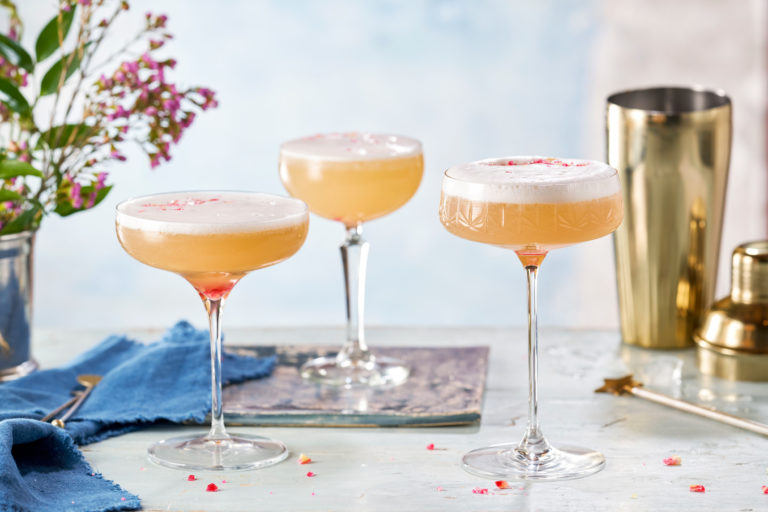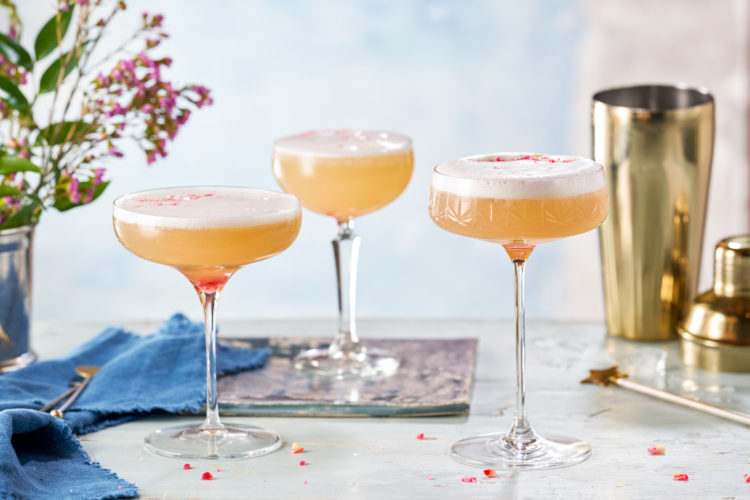 Salt and Szechuan pepper squid and a chorizo Scotch egg will never be poor ordering choices but the  round of applause goes to the Chipotle 'This Isn't Chicken' tacos for truly tricking me that they were the real deal.
You should take it on good authority that the Thai beef salad is very good; the salad definitely gets the vamp up thanks to roasted cashews, kohlrabi and papaya. Contrasting this healthier option with the 'naughty' gnocchi mac 'n' cheese or beer battered fish and chips – these are all perfect options to complement all the rosé and cocktails. Other mains include fish finger sandwiches, a variety of burgers and poached salmon – sidekicked by dishes such as buttered greens, balsamic tomato salad and tender stem broccoli scattered with almonds.
While there is a chocolate brownie potentially calling your name on the dessert menu, why not keep things pink and opt for the strawberry sundae – complete with fresh strawberries and honeycomb – to end the meal?
41 Gracechurch Street, London EC3V 0BT
0207 283 1880