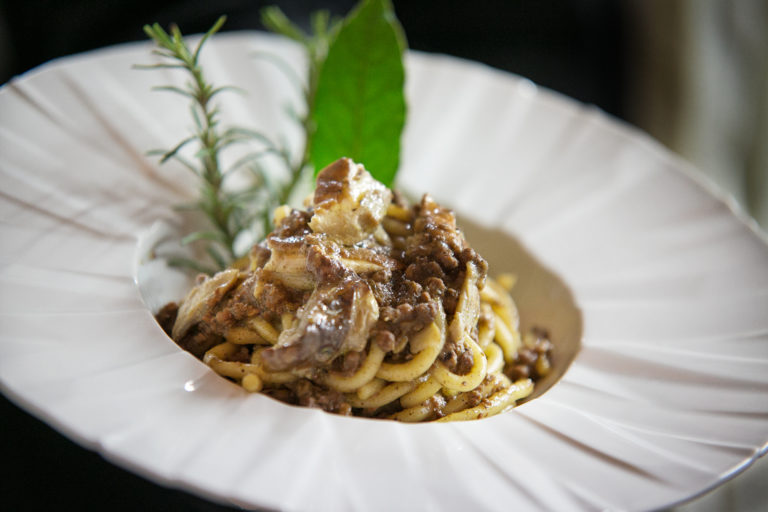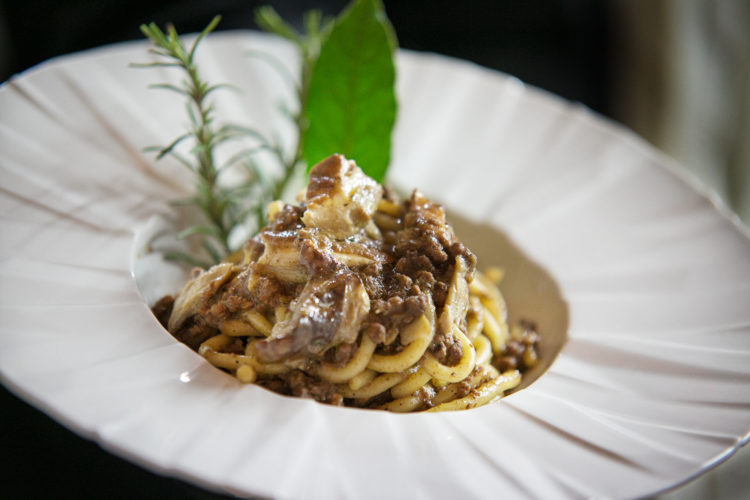 When the lights were dimmed to near pitch black and the entire room erupted into a jubilant, but not particularly tuneful, rendition of happy birthday for a table of Sienese regulars in Osteria La Taverna di San Giuseppe one particular realisation dawned on me; this is not just a place where 'out of towners' or international tourists come to enjoy the best of Sienese cooking, rather, it's a place where even the locals gather to celebrate.
In fact, Osteria La Taverna di San Giuseppe celebrates many things, not just birthdays and anniversaries. It also honours classic local cuisine, and venerates the globally lauded excellence of confident Tuscan gastronomy, full of richness, bold flavours and well balanced simplicity all of which make this region's cooking one of the world's most beloved.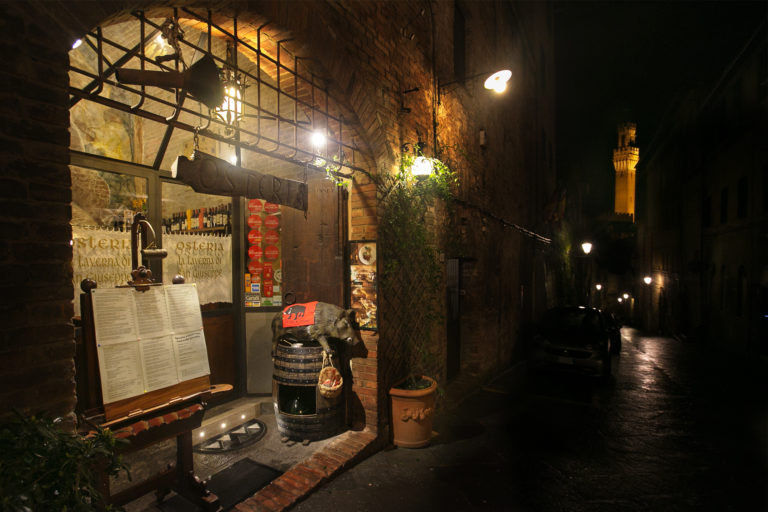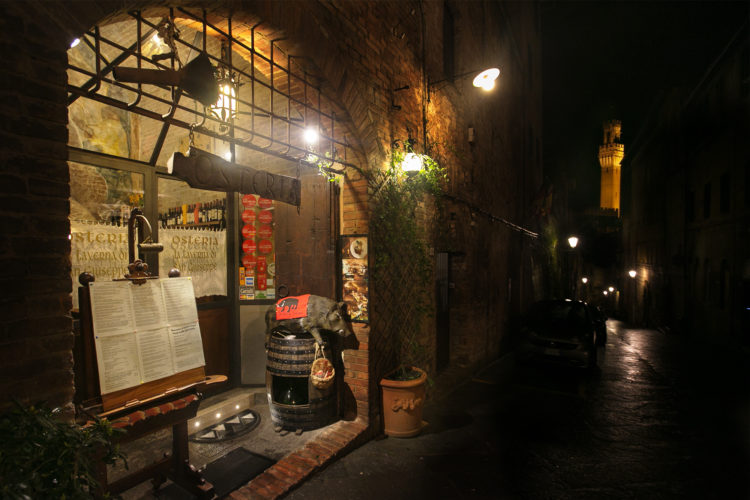 The restaurant itself is a pretty remarkable affair in its own right. It is found within the 'centro storico' of Siena, at the crest of the hill on Via Giovani Dupré (making it ideal for building up an appetite on the way there, and then being aided by gravity on the way out). Motorbikes cough and splutter in a raucous fashion as they race past outside, clattering across the historic paving stones of the city's ancient centre, but the warm reception and ease at which you're served make this restaurant a bit of a culinary oasis.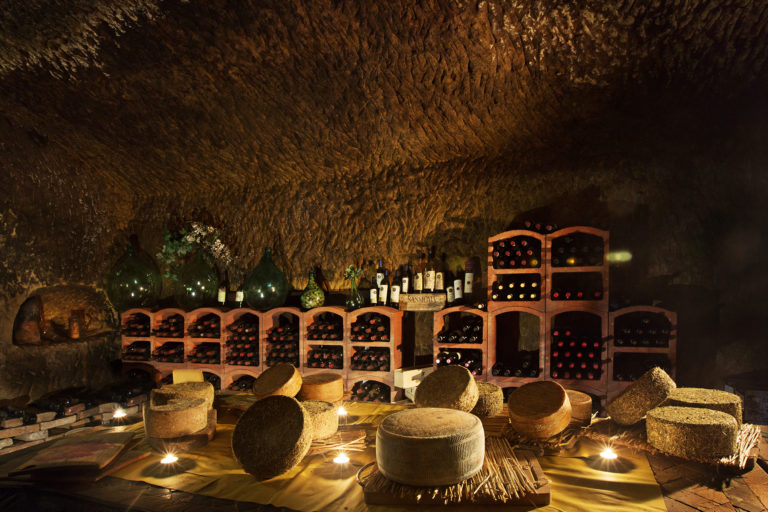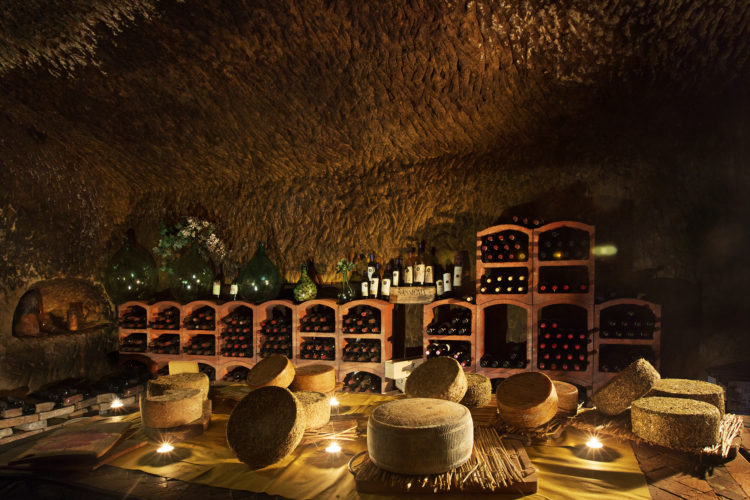 The inside of Osteria La Taverna di San Giuseppe is highly impressive, the origins of the building at current street level date back to 1100; a vaulted ceiling with bare, terracotta coloured bricks give diners the feeling that they're stepping back in time. The walls beneath the vaulted ceiling are white washed with groaning shelves laden with Tuscan wines protruding haphazardly from every angle. Rotating ceiling fans whir overhead to temper the Tuscan heat, and the ambience created by a sea of ruddy faced diners laying into lashings of Chianti is charming and effortlessly convivial.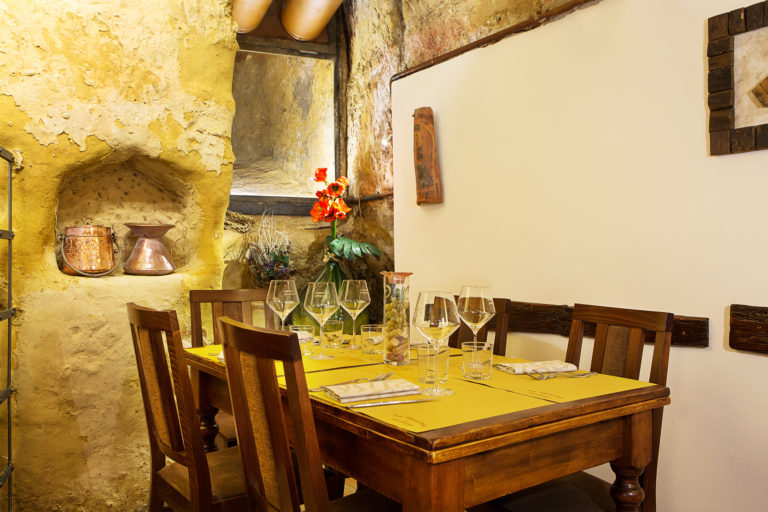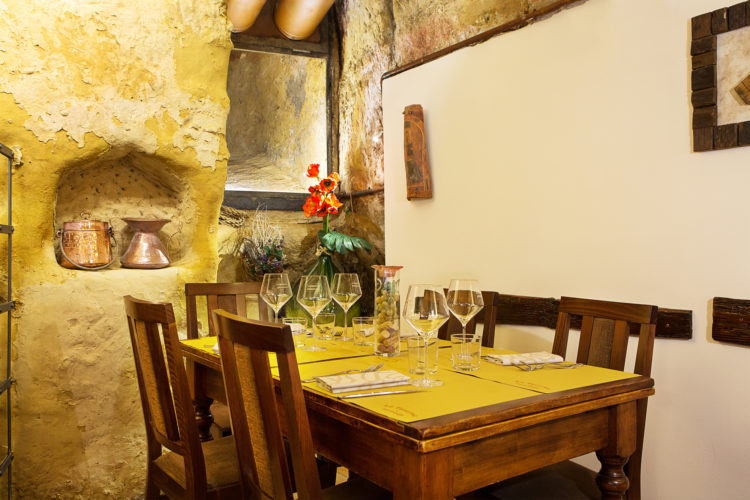 The feather in the restaurant's cap is its cavernous, subterranean Bacchant temple; a hand chiseled Etruscan hall which is now used as a cellar. The room is stocked to the gunnels with more than 600 bottles of wine, principally local reds, and the air is laden with a seductive perfume of elderly alcoholic fumes. This cellar, reached by descending a small stone staircase at the back of the restaurant floor, used to be at ground level, but as Siena changed hands through the ages, the rubble of conquered occupants was simply built over. The cellar room was built in 3BCE, making it the oldest venue in which I have ever done a mid-diner cheese tasting by a fair few centuries.
Much loved classics at Osteria La Taverna di San Giuseppe include their creamy Pecorino soufflé with a sweet, accompanying pear sauce as an appetiser, the 'Pinci' home made Tuscan spaghetti style pasta with eight hour slow cooked Tuscan wild boar and porcini mushrooms followed by the exquisite brazed beef with roasted potatoes and rosemary. The dessert at the restaurant very much deserves its own mention, the Tiramisu is quite simply an art form in its own right and is emphatically not to be missed or overlooked.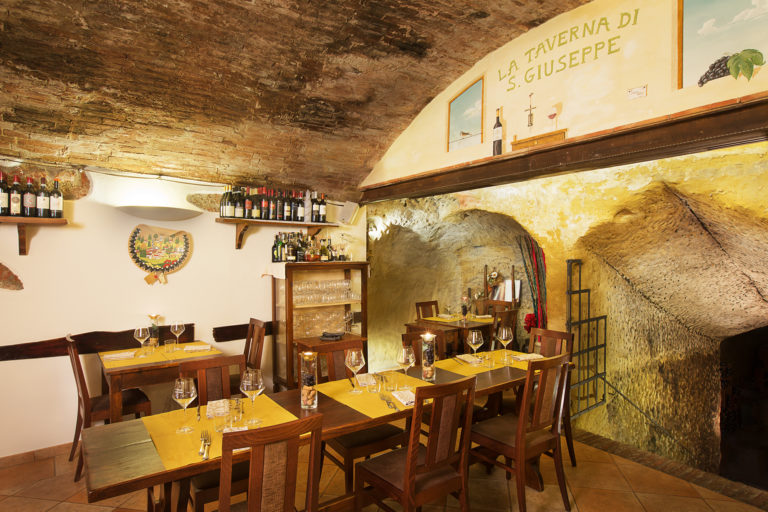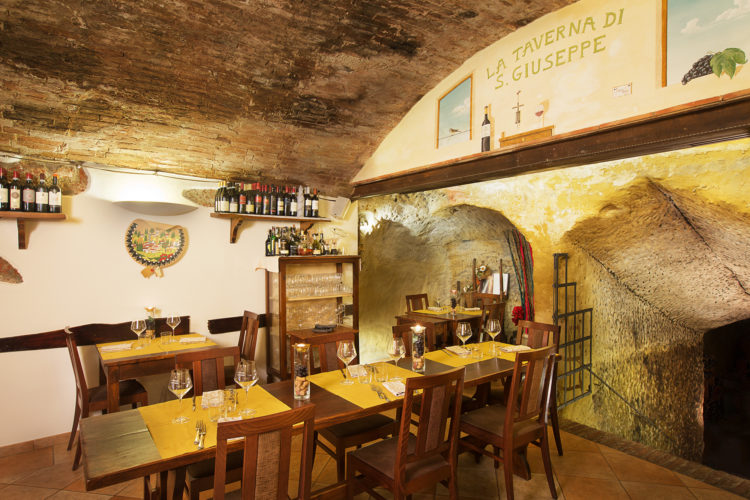 Osteria La Taverna is a pure, family run affair (in fact the family likeness between co patrons, father and son team, Marco and Matteo is remarkable) and its regulars are made to feel like family too. It is the perfect spot for an evening filled with shameless self indulgence, with a bit of Etruscan history thrown in for good measure.
Via Giovanni Duprè, 132, 53100 Siena SI, Italy