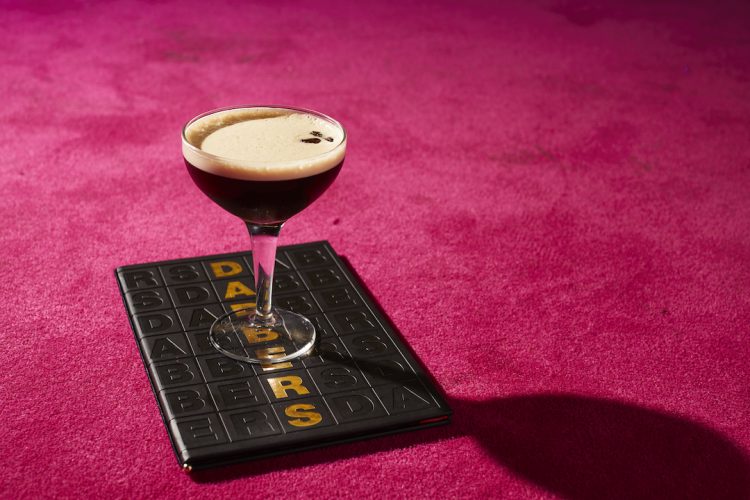 Dabbers is one of those new additions to the London scene which is so welcome that you can't really work out why it wasn't a staple diet years previously. The concept straddles accepted norms of a chic, afterwork watering hole that's City adjacent, with a revolutionary re-hash of an old dusty past time; Bingo. A dabber, I learned, is a fluorescent marker used to track the called numbers on a scorecard during the game – this is a name that was well chosen as Dabbers provides a night full of fluorescent dynamism and originality.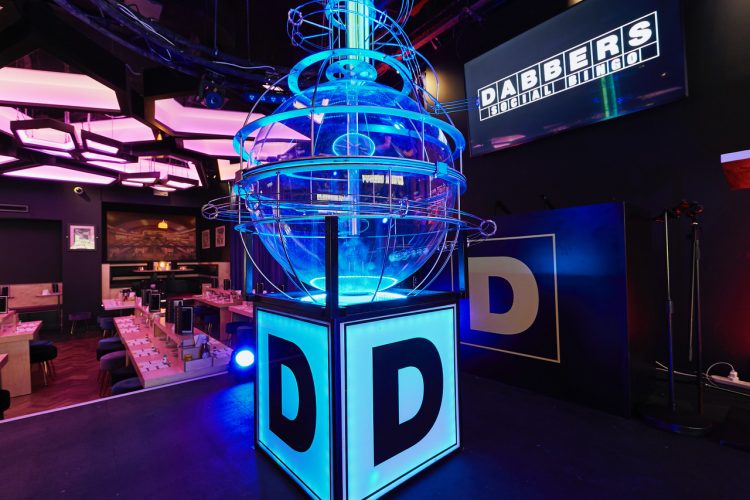 The venue can be found at 18-22 Houndsditch, marking the edge of the historic square mile and the start of trendy, charmingly tangled Shoreditch. It is set over two levels, the ground floor being an easy breezy bar with hypnotic House music and some mean cocktails, whilst downstairs is the epicentre of the revitalised game.
The concept revolves around the reinvention of a game/hobby/entertainment, call it what you will, which one subliminally associates with geriatrics who have made it out of the care home for a couple of hours – now, turn that idea on its head. Bingo at Dabbers couldn't be further from this, and the second you cross the threshold into the cockpit of the venue downstairs, this is perfectly apparent. Quirky decor abounds, shared team tables surround a central stage which houses a dj booth and the most extraordinary Bingo ball cage which looks like the love child of the 90's classic Crystal Maze and Robocop's first mistress.
The Bingo hall is a buzzing riot of wide eyed 'young pros' from every different industry all of whom share an eager interest in hunting down London's newest, on trend activities (when donning a pair of Camembert scented bowling shoes once again just won't cut the mustard or get your pulse racing like it used to… back in 2002). Dabbers is the UK's first ever contemporary Bingo hall, flanked by a well stocked bar on one side and a buzzing kitchen on the other serving a sumptuous range of light bites, from baby spinach, beetroot and feta salads to haddock and parmesan arancini.
The shows run nightly from Monday all the way to Sunday insuring week-long revels. They include 'High Stakes Bingo' for those big rollers looking for thrills beyond the daily office Dolly Parton 9 to 5 drudgery, 'Vintage Bingo' full of engaging nods to the game's glamorous 1960's hay day and 'Bingo Voyage', the flagship night, during which a lucky player will win a fabulous holiday each and every week. Also worth a mention are the Dabbers brunches where prosecco flows like the Nile and the dreaded Sunday blues can be well and truly swept under the carpet.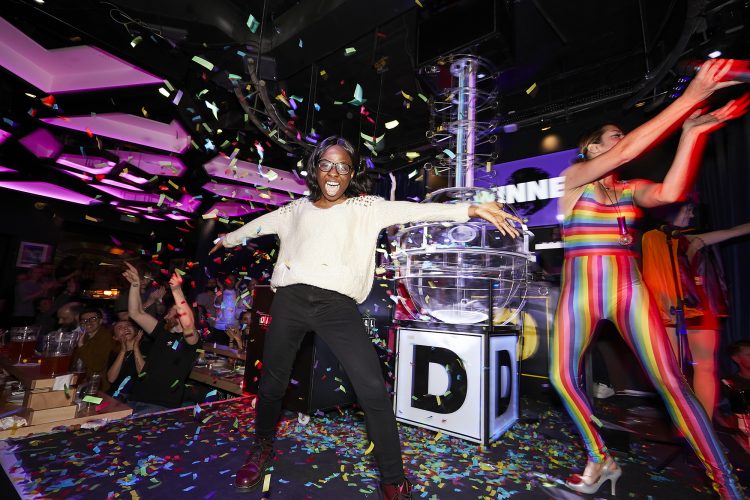 The venue's MC, which rotates depending on the night, brings this game which, first found its way into existence in 1530, back to life. The mission of Dabbers is to create a open and welcome community for everyone seeking to either try this game for the first time or for those looking to have their preconceived notions blown wide open.
This imaginative and enterprising concept is most welcome given London's prior propensity for somewhat 'copy and paste' venues. Food and drinks are top notch and the venue itself is an impressive hybrid of a hipster East London hangout and a slick, extrospective hot spot. Dabbers reignites and redefines an age old, much loved game with gusto.
18 – 22 Houndsditch, London EC3A 7DB, UK