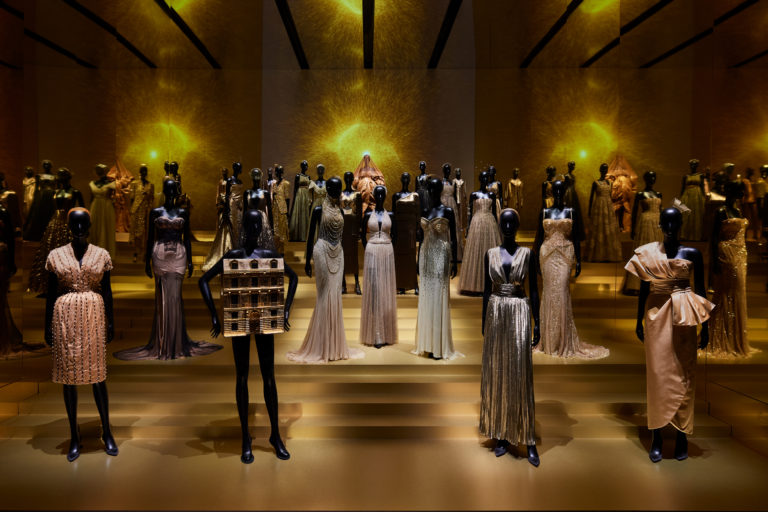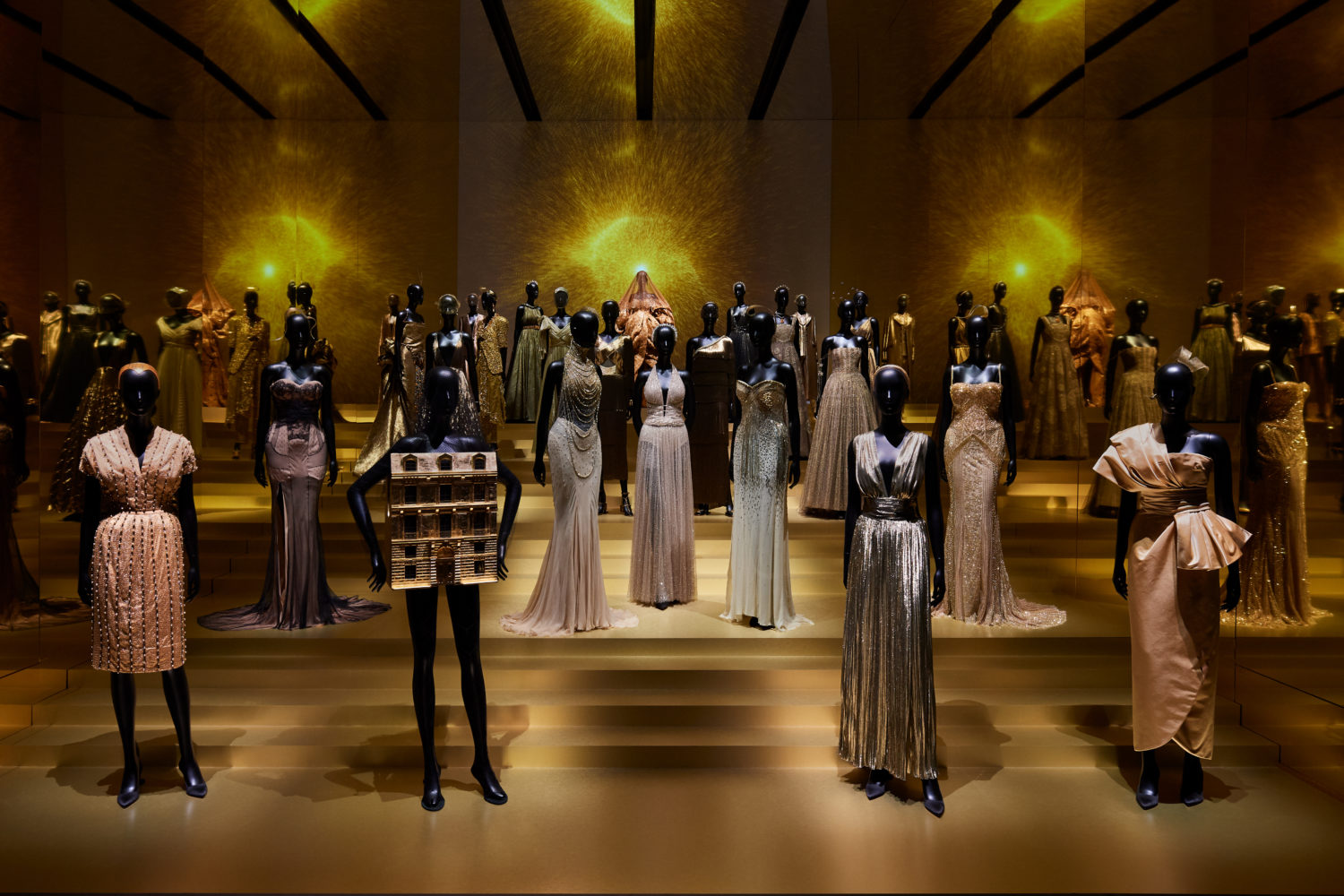 J'Adore will be on display from 27th September to 8th October, at Beaux-arts de Paris, a place befitting the shimmering character of this fragrance which, from its conception in 1997, has attacted the finest forms of artistic expression.
'Oh J'adore!' Monsieur Dior would exclaim, faced with the beauty of a dress fresh from the atelier. "J'Adore!' John Galliano would joyfully proclaim, filled with wonder at the noble character of the french house he was discovering. J'Adore is an enthusiastic Leitmotif, the sound of which still resonates at Avenue Montaigne. And so, J'Adore became the spontaneous name of this perfume bathed in spiritual kindness that immediately entered the olfactory pantheon of the most exceptional fragrances. J'adore is an adventure in which myriad passions join in a confluence of miraculous couturiers, sensitive master perfumers, imaginative artists and enthusiastic artisans.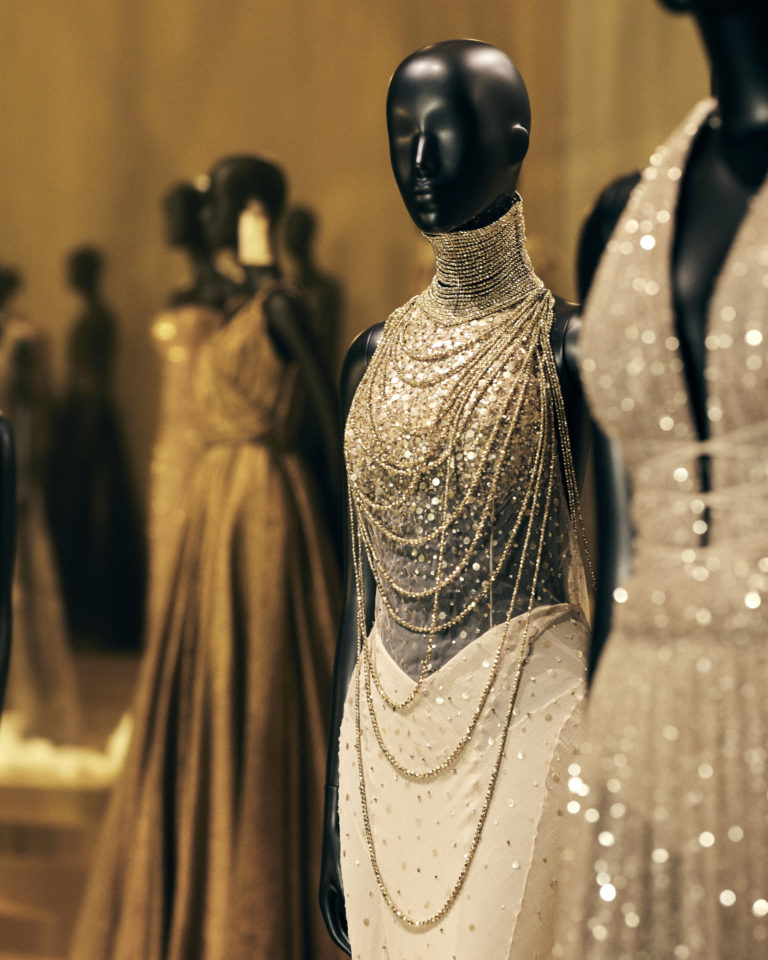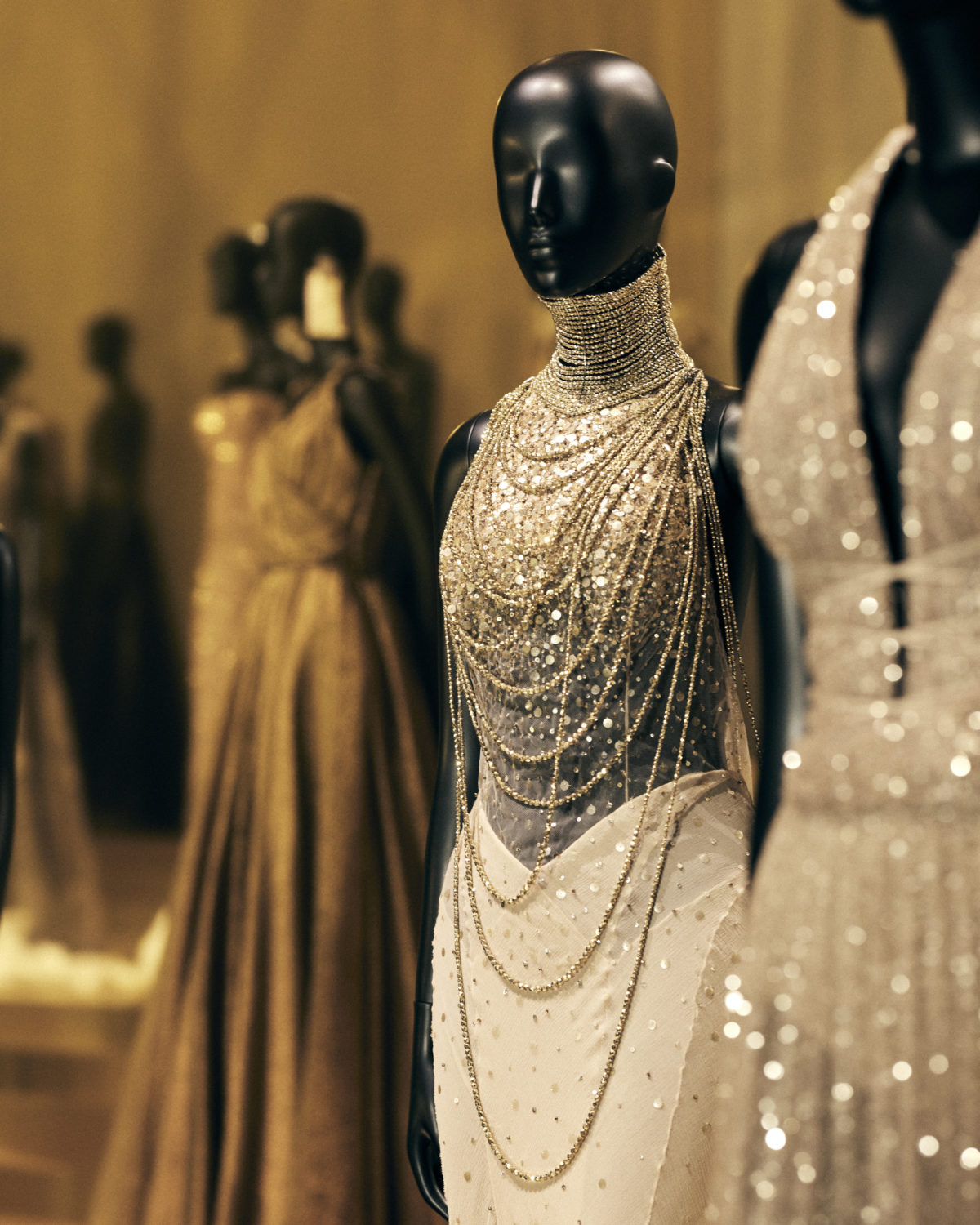 Dior J'adore, an exceptional exhibition at Beaux- Arts De Paris, tells the story of J'Adore, from Christian Dior's original love of flowers, to L'Or de J'adore, the new olfactory composition by Francis Kurkdijan, and unprecedented case that houses it. Dior J'adore! is a retrospective full of life as from its beginnings, J'adore has always been an agile creation and a fragrance of transformation. Here, J'adore has always been an agile creation and a fragrance of transformation. Here J'adore continues this vibrate and brilliant golden narrative thread.
Inside this school of artistic freedom, Dior J'adore! Reveals its golden legend by providing an all-encompassing sensory experience, which spans cultural heritage olfactory emotions, sensational visuals and in the grand finale, a masterful work by artist Refik Anadol.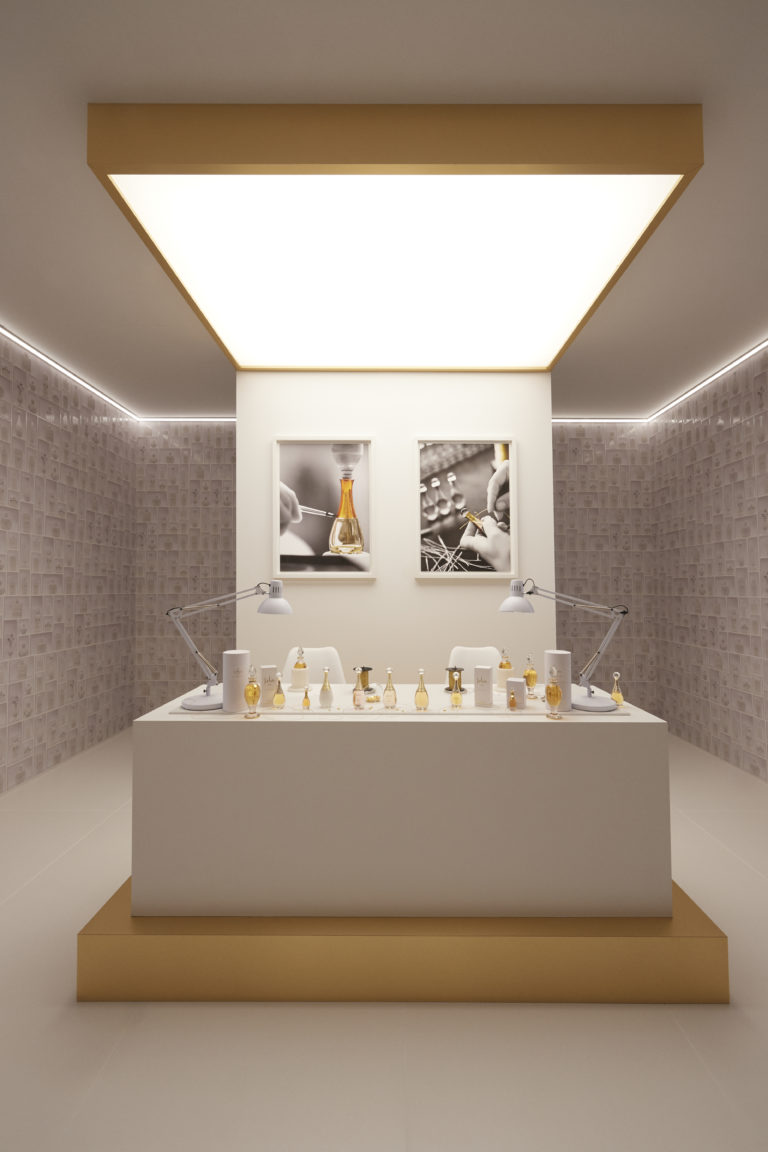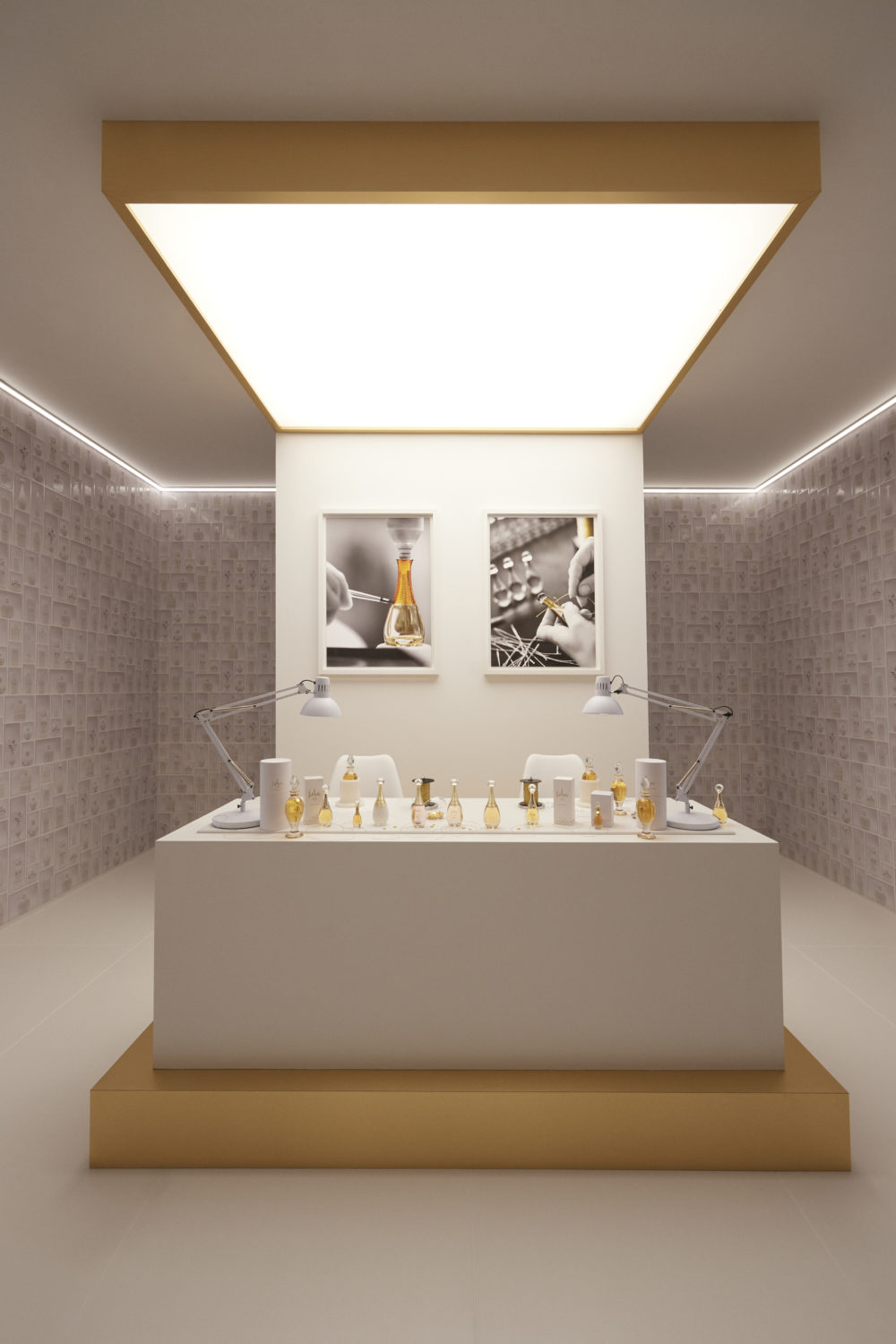 Crossing the threshold of beaux-arts de Paris on quai malaquais is like being immersed in the very lair of the perfume. A golden corridor, like the famous necklace that encircles the bottle, immediately leads visitors deep into the private realm of the open- hearted couturier. Christian Diors talisman, memories of happy homes and liking for ancient Greco-Roman art are visible. His secret gardens are revealed, from his childhood villa les rhumbs, in Granville, to La Colle Noire in Grasse, where flowers were a refuge and family bond. These secrets recount the fundamentals of Monsieur Dior, who designed flower-women and whose most beautiful dresses are on display throughout the visit. Althouse J'Adore did not yet exist, its destiny was already taking shape.
J'Adore is a celebration of flowers and a journey to the heart of a noble bouquet. With dominant notes of jasmine samba and damascene rose, it was created over the decades by a trinity of master perfumers, namely, Calice Becker, Francois Demachy and Francis Kurkdijan, who created L'Or de J'adore. This room filled with flowers from all over the world provides the illusion of a summer's day, from morning dew, till the fall of night.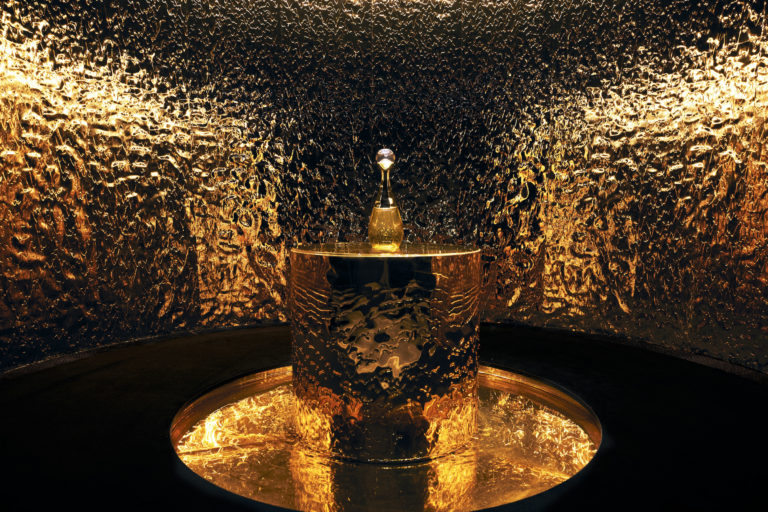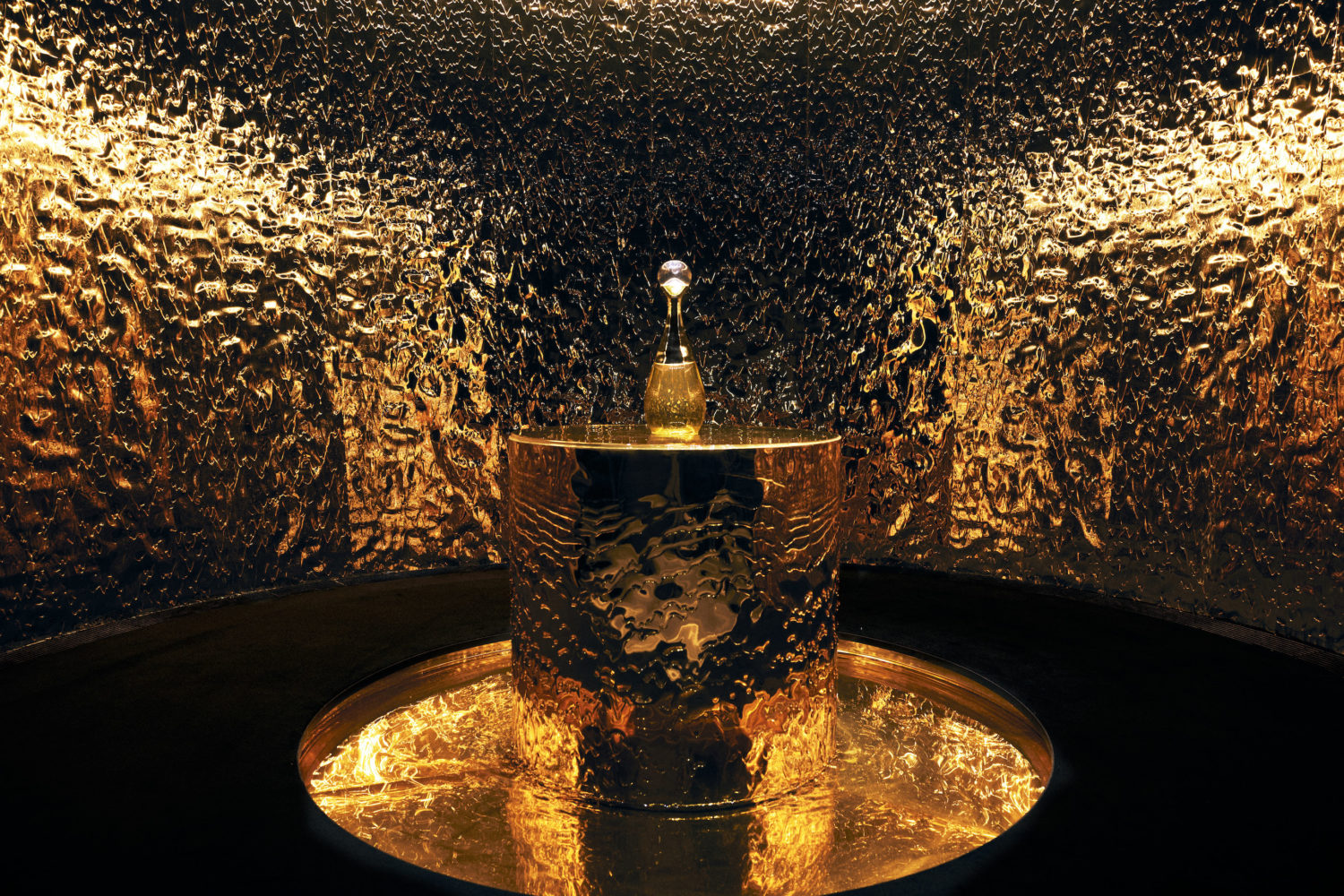 J'Adore is a legend of the centuries- The ancient amphora inspired its bottle and monsieur Dior used the same shape for the precious envelope of his first perfume, Miss Dior. The house artisans are in attendance to give an interactive demonstration and thereby convey the close links between the couturier's first, figure-8 shaped dresses and the numerous studies for the bottle, from Baccarat to Murano, that led to this perfect curve. The infinite precision of the necklace was inspired by the multiple rows of his mother's belle époque pearls, and the baudruchage technique is a signature golden thread. Many artists revisited this bottle, giving rise to Haute Perfumerie pieces as polished as Haute Joaillerie: three exceptional bottles were created by Victoire de Castellane, India Mahdavi and Jean-Michael Othoniel. The latter, containing L'OR de J'adore is on display, set majestically on a pillar in a room decorated in gold, where its fragrance unfolds .like a secret revealed in a mysterious temple.
The image of J'Adore is as striking as the floral bouquet of its composition. From carmen kiss, immersed in her bath of molten gold like a post-modern cleopatra to the Divine Charlize Theron shedding her clothed and jewels, keeping only the fragrance that caresses her skin, the J'Adore campaigns have entered the realm of cultural reference. The emblematic dresses worn in them pay tribute to these timeless allegories of sensuality, particularly the iconic advertising films directed by Jean-Baptiste Mondino. The Magic continues with an interpretation by artist Katerina Jebb in the shape of an x-ray of J'adore, followed by Fred Eerdekens' expressions stitched in a flowing golden thread and lastly, Yuriko Takagi's photographic works of an ever-evolving perfume and its vibrate flowers.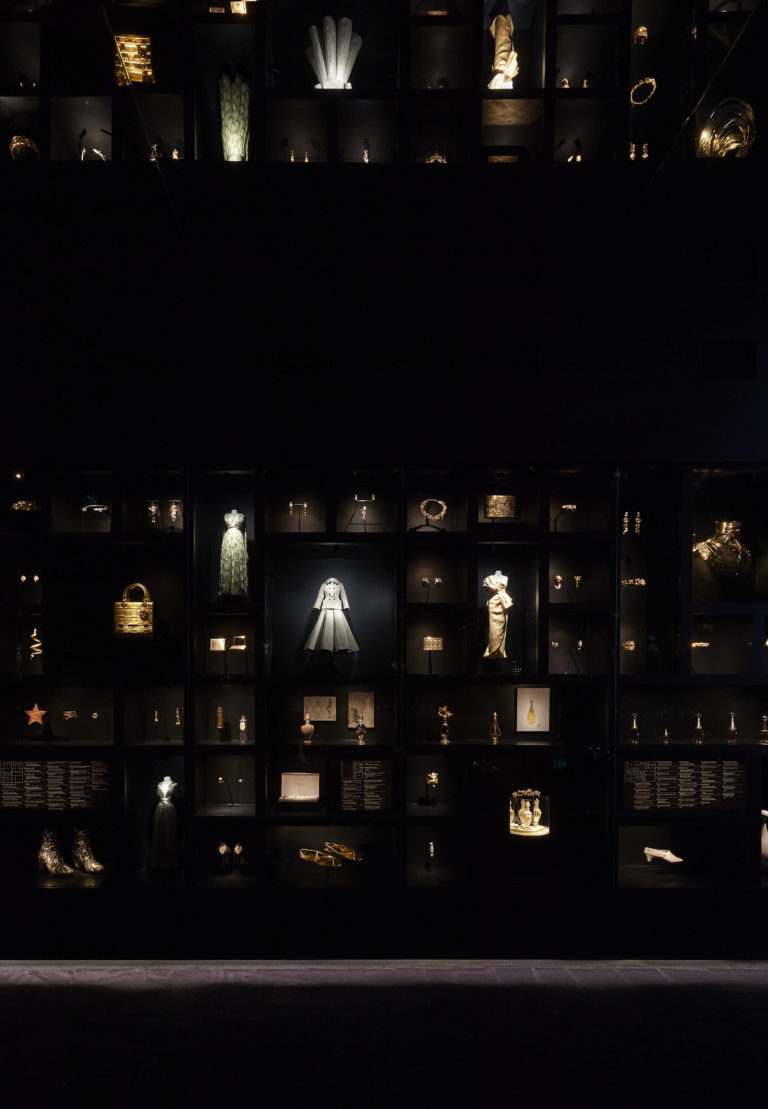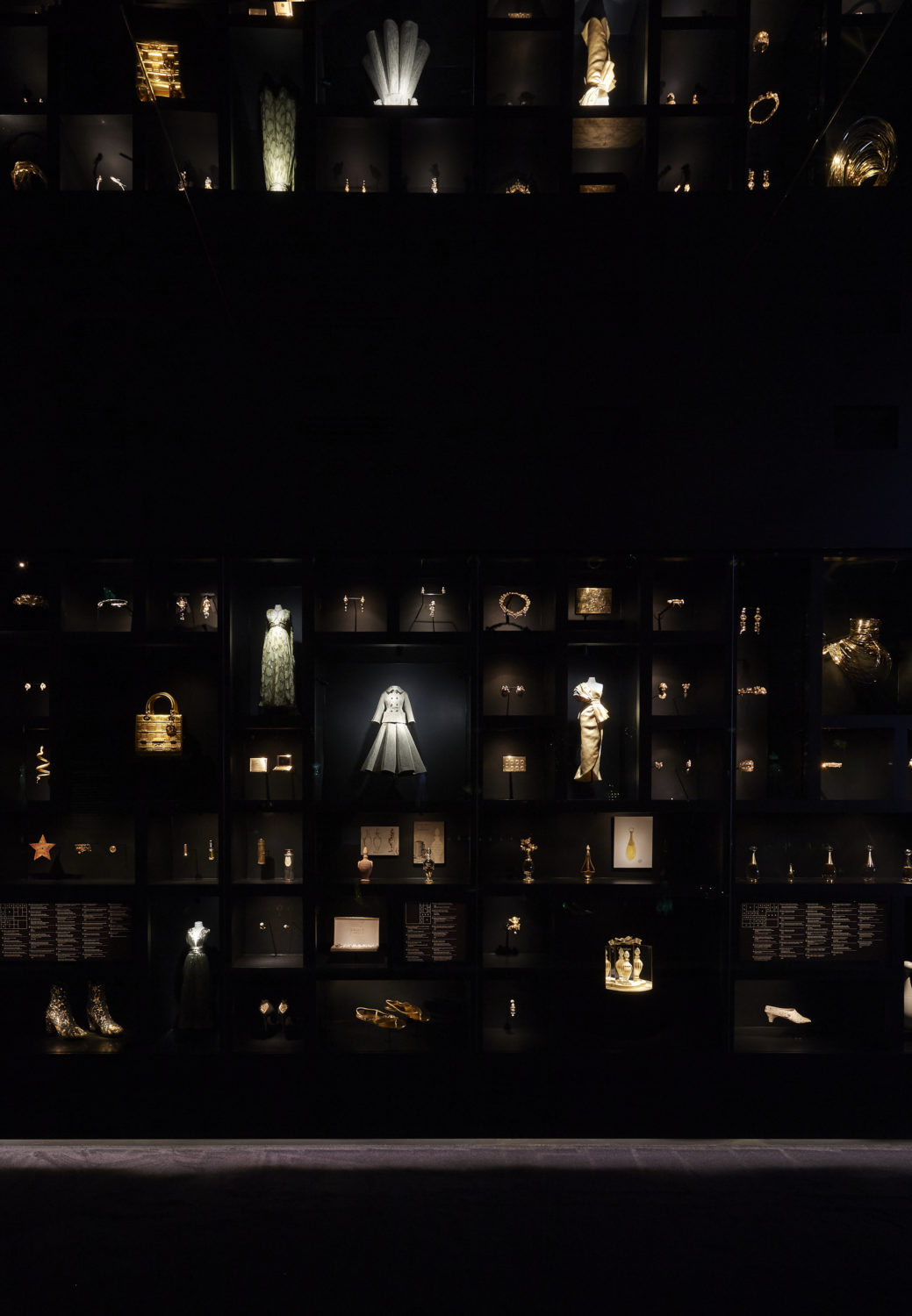 J'Adore is a work of art and an inspirational blank canvas subject to every type of creativity. The original bottle was designed by Hervé Van Der straiten. The musicality of the top, middle and base notes was orchestrated by the greatest master perfumers. The aesthetic meanderings of an encounter with artisans or contemporary artists lead to the exception editions. Its sensual character is an invitation daydream. Thus, J'Adore is presented in the digital vision of artist Refik Anadol, known for his fabulous visual journeys that are part phantasmagoria and part hallucination. The culmination point of the Dior J'Adore! Adventure is a dream of golden sea and flowers, a monumental digital installation providing the illusion of a golden sea of serenity that draws in the eye. It represents the luxuriance of J'Adore, the perfume of every emotion.
DIOR J'ADORE !
FROM 27TH SEPTEMBER TO 8TH OCTOBER 2023
ÉCOLE NATIONALE SUPÉRIEURE DES BEAUX-ARTS, 13 QUAI MALAQUAIS 75006 PARIS
EVERY DAY FROM 10AM TO 7.30PM INFORMATION AND BOOKING AT DIOR.COM