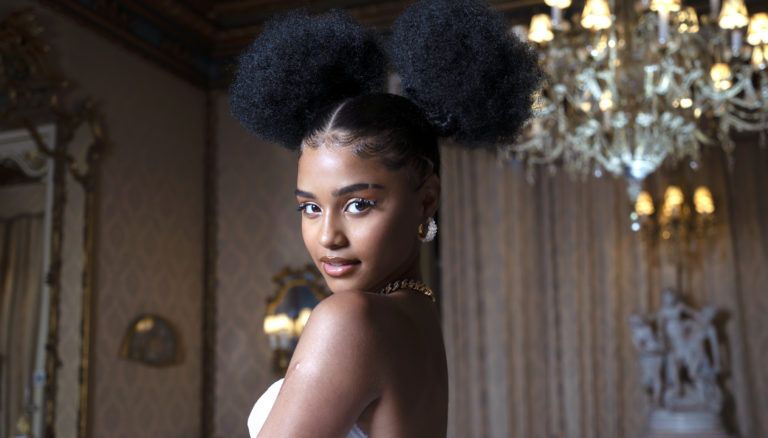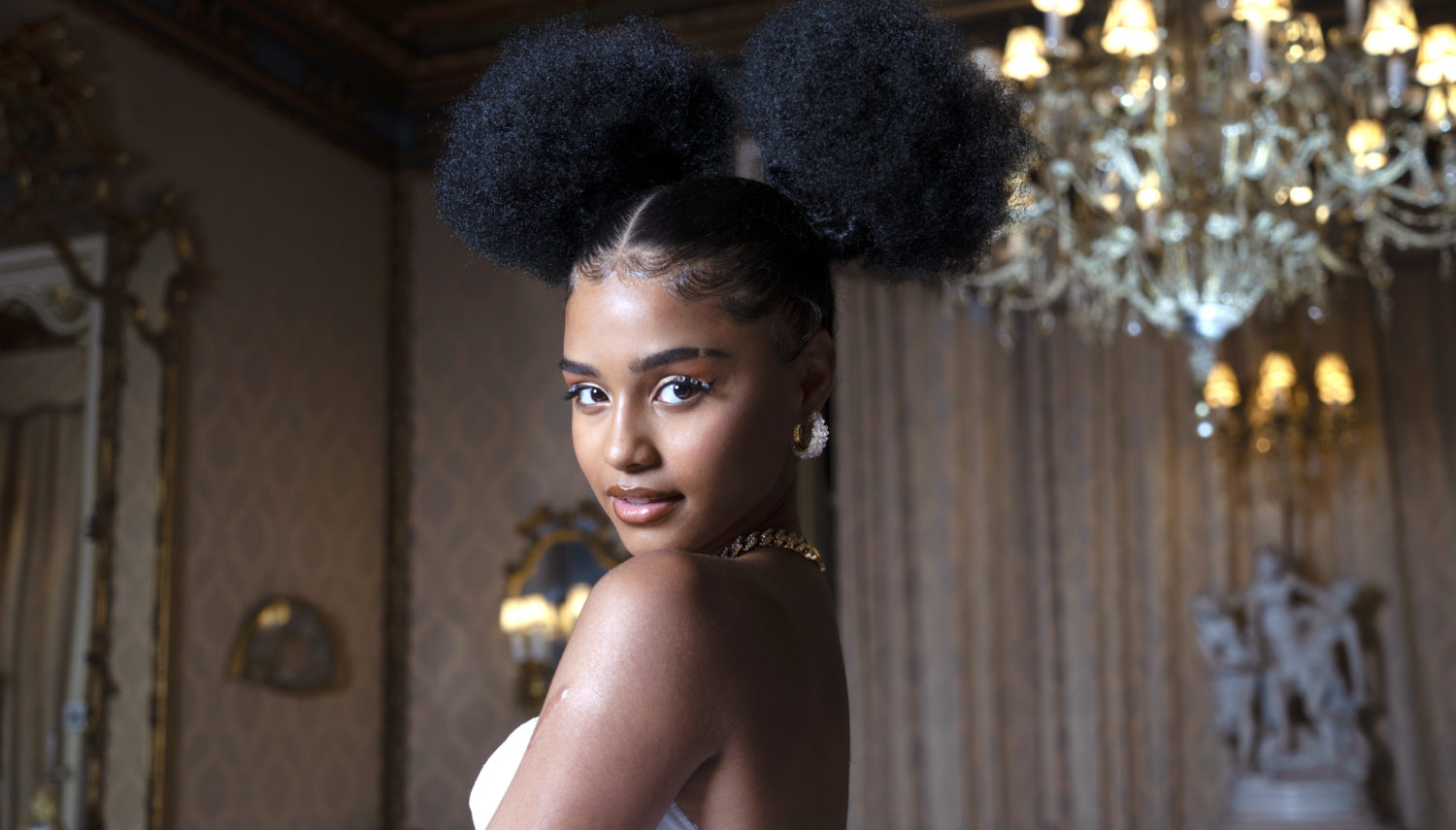 At just 21-years-old, South-African singer Tyla's sultry track Water is currently setting the airwaves alight around the world. Tyla is already achieving phenomenal success but this comes as no surprise to us or Tyla, when we first met her for this interview in 2021, we knew instantly she was going to be a superstar.
It's South Africa's turn to birth an artist as big as Rihanna, Tyla describes her music as pop-fusion meets rich afrobeats. The songstress from Johannesburg has amassed millions of followers, sharing her love for songwriting and creating music that everyone can dance to.
Taking great pride in the fact that her musical home life has shaped the trajectory of her career, Tyla explains, "My whole family loves music, growing up in a place as musical as South Africa. It is such a big part of our culture, so it's literally everywhere. I was always listening to African music and American music growing up and I fell in love with it. I knew I wanted to pursue it."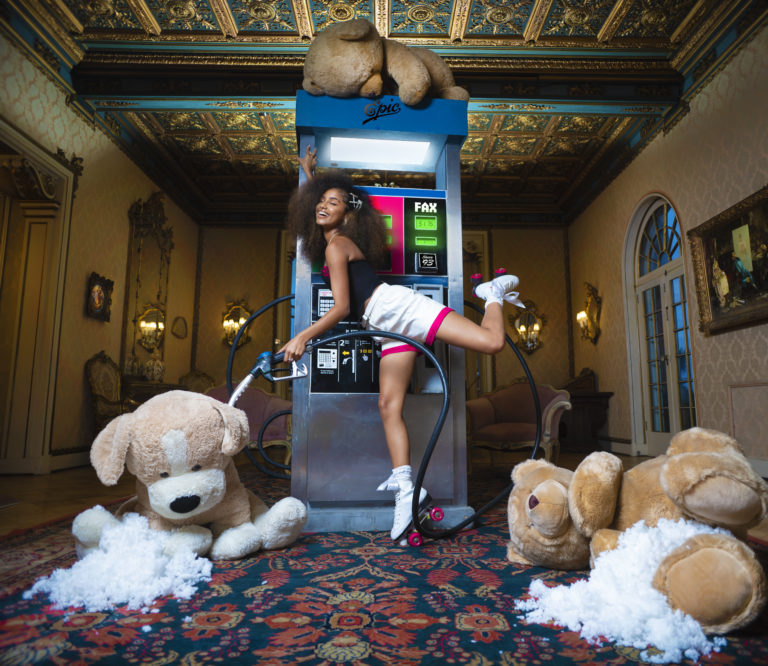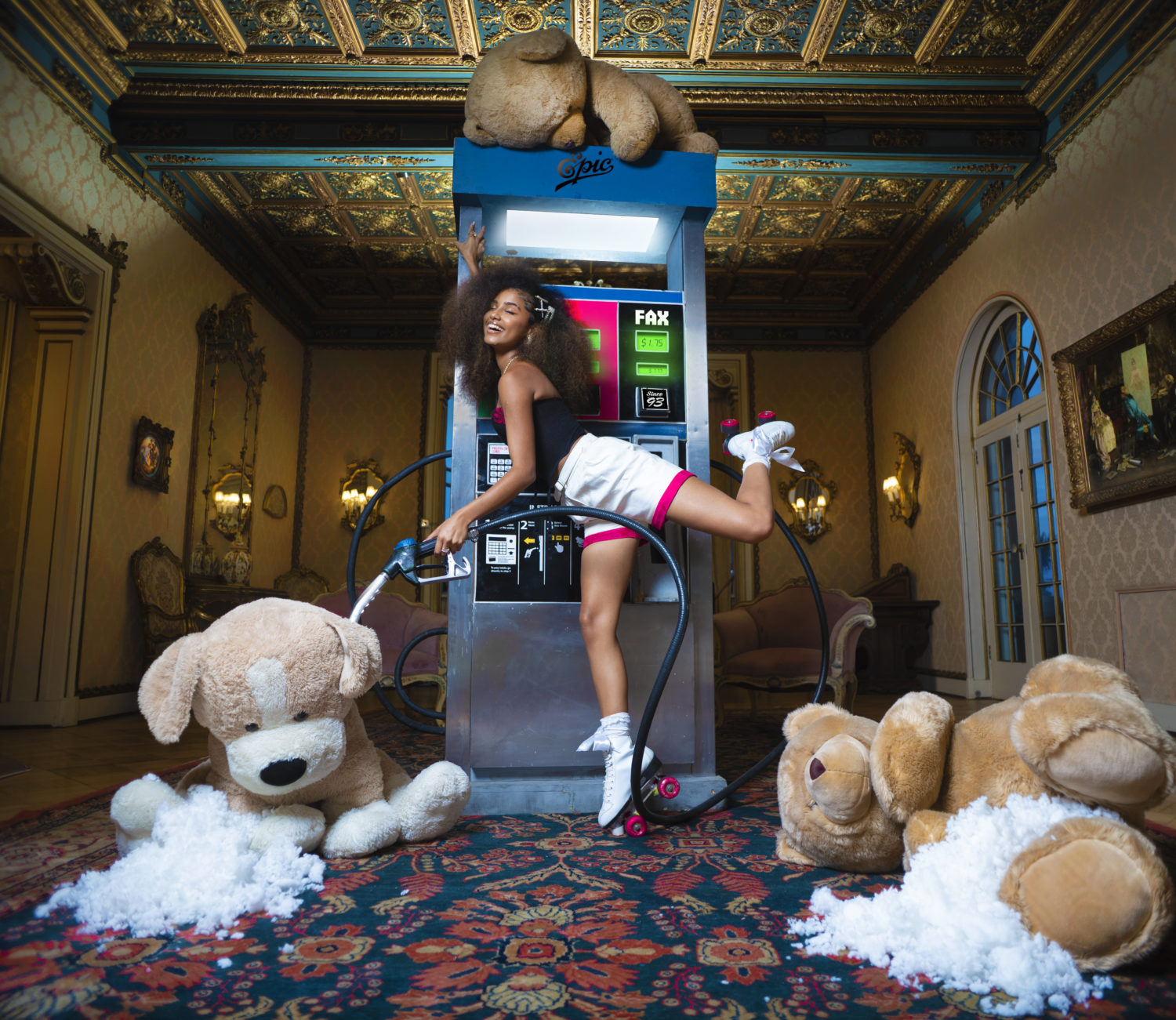 She added, "The music scene here in Johannesburg is huge, especially Amapiano music. It's the biggest right now. It's something that I have always loved, so when creating Getting Late I did feel a bit of pressure for it to be perfect. It's definitely more pop-infused than what we are used to listening to out here, but I feel like it came out well. I am just excited for new music and incorporating my culture into my songs. I feel like it's a huge part of my brand."
In between her emerging music career, Tyla insists that she still makes time to enjoy being young and spending time with friends, enjoying normal parts of life. She teases, "My fans could typically find me at the theme park or arcade and if I am not there, I am at home all day watching the classic Disney movies. I love all the original movies. My friend has an old school VHS player and we will sit there and go through a big box of Disney movies."
With a lot of incredible firsts happening for Tyla, she opens up about her current routine, "I wake up, pray, make my bed and get myself ready for the day. Usually a driver comes and takes me to my dance rehearsal. I am currently rehearsing for a virtual performance. When I'm at home I spend time with my family, but I am also exercising a lot. I have to get fit for this production. It is difficult and I have never actually performed live. I am really excited for all these firsts, but I also feel under pressure to do my best."
It was just a few years ago when Tyla was writing and recording songs for her followers on Instagram and Musically and with the intention of finding someone to discover her, she was met by an initially underwhelming response. However, despite her first few setbacks, Tyla was introduced to Kooldrink and the rest was history.
Tyla revealed that when she was discovered in 2019 by her manager, she spent her last year of high school juggling music creation and school work. She reveals, "Every weekend I was making music with Kooldrink. He was the first producer I ever recorded with. Every weekend we would meet up and I would bring my best friend as well. She would always come with me and now she works with me as my stylist."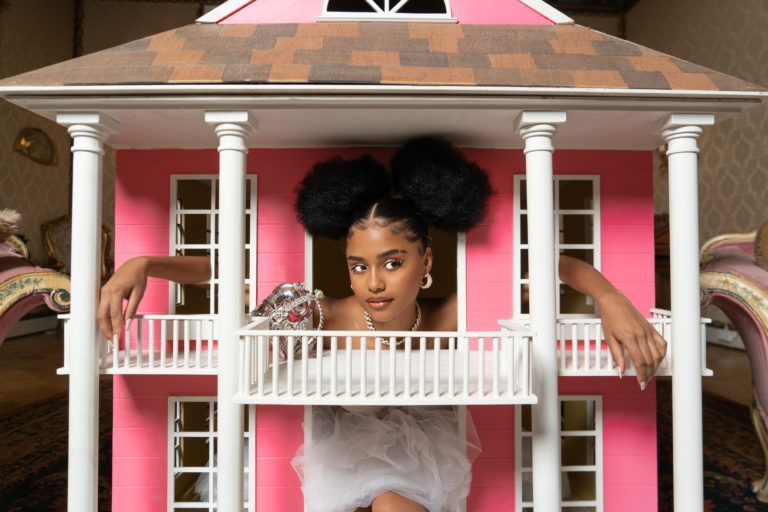 "One day we stumbled into producing Getting Late and it all happened so naturally. We all knew we had the love for the genre, and we said why don't we try it. It ended up being the song that we wanted to debut with."
Writing for the first time together, Tyla experimented with beats, baseline and lyrics until Getting Late was formed. She reveals, "It was the first time for us all and we were all just learning together. Kooldrink was there busy making the beats and I was there writing to what he is making and my best friend was busy giving us ideas as well. My manager was also listening and giving advice. It was a group thing and it was so organic. Things just started flowing."
As Tyla focused on creating music and sharing new dance routines to her growing following on social media, she revealed her best friend has been by her side supporting her from the beginning. "I can't imagine being on this journey without my best friend. It's so nice to be sharing this success with her as well. She is also doing amazing and worked on all my looks for the Getting Late music video. I am excited to take her to the top with all of the people I was with in the beginning."
Bonding over how much TikTok content we both consume, Tyla divulged that there is a lot to learn about what music goes viral and what doesn't. She disclosed, "I enjoy dancing for TikTok and I love music I can create dance routines to, so that has definitely influenced my music. I want people to dance and have a good time. I have a TikTok challenge that a lot of people have been doing and it has some South African moves too."
She continued, "I don't want to be known for being a one hit wonder. When I think of a viral song, that does come to mind. But I think going viral and reaching number one go hand in hand these days. I want to be an artist who creates lots of songs that perform well. I want to have a long musical lifespan."
Working with a choreographer on her debut song Getting Late, Tyla was able to put her TikTok practice to good use. She said, "I knew I wanted a lot of dancing in my video, because that is a huge part of my culture. The dance moves are tied to the genre. I worked closely with my choreographer to learn the routine and then as it got closer to the day of filming, I made it more my own. I really enjoy communicating through dance."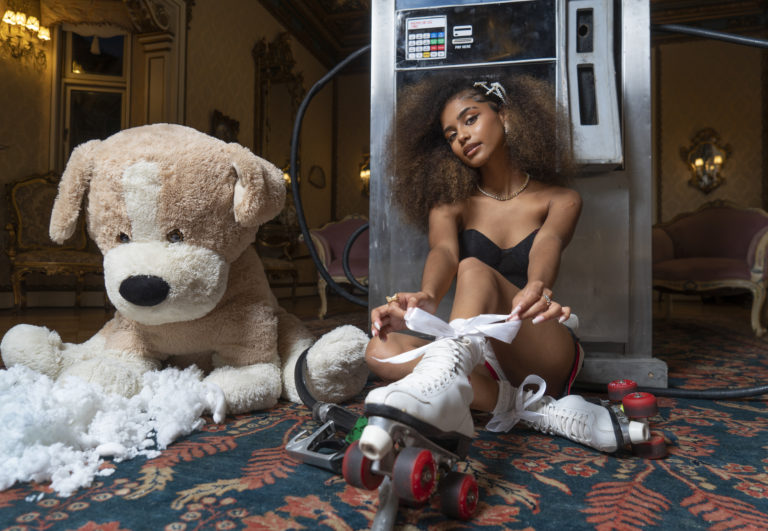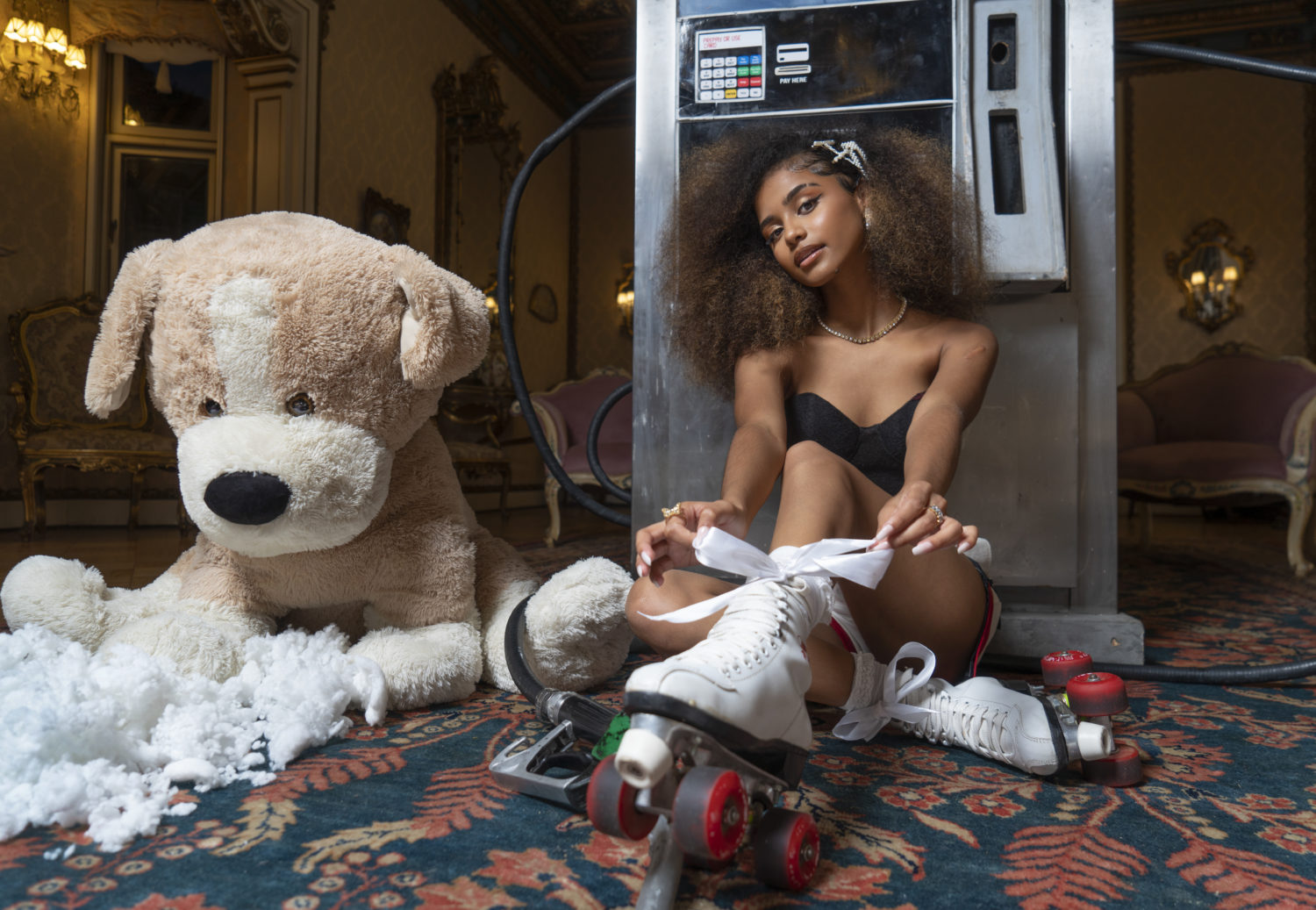 Whilst her career has just started to take off, Tyla made it clear that she never expected such an instant positive response to her music. She said, "We had hopes of it doing well because we put in the work, but it really took off. There is a lot of work we put in behind the scenes that people don't even know goes on when creating music. We expected a good response, but what we got was crazy. People that I looked up to would reach out and say congratulations. Even record labels were reaching out to me. I don't think I am going to get used to amazing things happening to me just yet. There is still so much to come and I feel so blessed to be in this position, because it doesn't happen very often, especially for African artists. It's not very often we get international audiences."
Tyla's positive attitude to her journey has also enabled her to use her time wisely and focus on writing more music. "I am a, if it's meant to be it's meant to be type of person," she said sweetly. "During the pandemic I had to tell my parents that I didn't want to go to university, I knew I wanted to do music. It was a hectic time, but I truly believe everything happens for a reason. I keep myself busy with creating music and I wouldn't have had it any other way."
She continued, "At first during lockdown it was very hard because we were planning on releasing the video and launching myself as an artist that year. I couldn't use that time to work in the studio. Although it was difficult for me, I have a great team and family who supported me and kept me going. I was just writing during that time."
She added, "When restrictions started lifting, I started to go back to the studio again. My manager set up a studio at his place and we would all use the space to create. We would just carry on and keep that mindset that we are going to have a head start. A lot of people are resting right now, but we are going to carry on working because soon it's going to be OK again and we are going to be ahead."
For Tyla, producing her own music is her way of telling a story and it's one that she believes is worth telling. She affirmed, "I just always tell myself it's going to be worth it at the end, because I know I have huge dreams and I know I have to work towards them. I really want to be the first huge African pop star. We have never had one on the same level as Drake, Rihanna, Ariana Grande. I want to be the African pop star on that level and I just keep pushing and try to remember that I am truly lucky and blessed to be in this situation, so I need to take every opportunity and just stay grounded."
She said excitedly, "I have so many people I would love to work with in the future. I have never left South Africa, so I am excited to just go somewhere and I cannot wait to explore. I would love to work with artists like Wizkid and Burna Boy."
"Internationally I would love to work with Doja Cat. She is part South African so hopefully," She added with an eager grin.
"Seeing the world through a world tour is exactly what I want to do. I am excited to see places outside of the shows I watch on TV. I want to see things for myself. I owe it to my fans to go to African countries first. I would like to start at home and then start exploring elsewhere."
Photography
Topshotta
Styling
Thato Nzimande 
Make-Up
Kayleigh Puley
Hair
Kevy The Stylist 
Art Director
Edwin Peacock  
Production Designer
Edwin Peacock