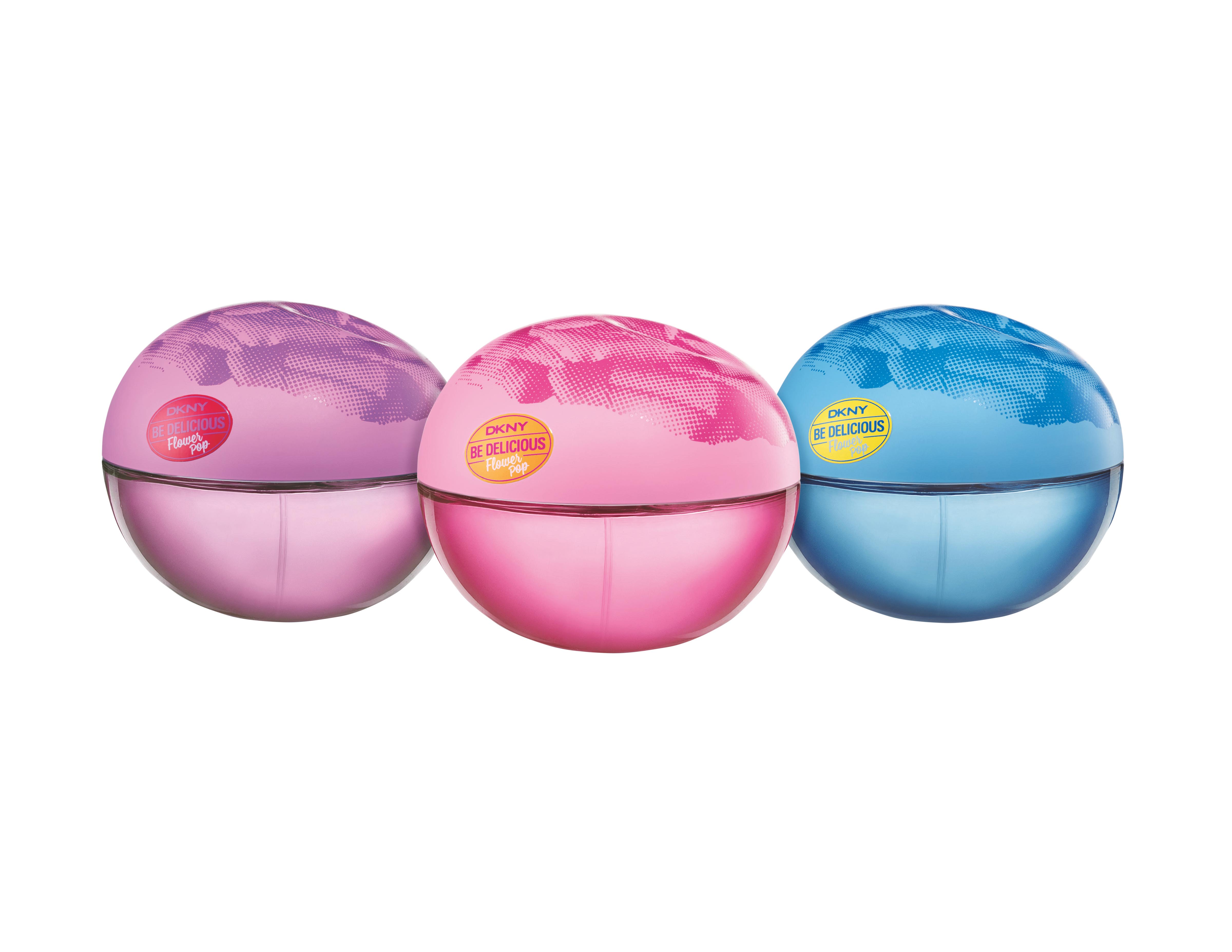 I was introduced to Be Delicious by DKNY when I was 21-years-old, the scent has stayed with me ever since. Be Delicious is inspired by the fashion forward confident New Yorker and that is what originally drew me to the iconic scent. I've always had a soft spot for the rugged beauty and vibrancy of New York City and I feel as though Be Delicious by DKNY have managed to capture the spirit of the city within the signature apple bottle.
For Spring 2018, DKNY introduced not one but three brand new limited edition fragrances. This whimsical trio certainly did not disappoint, arriving just in time to banish the winter blues and celebrate refreshing spring scents and hues.
Blue Pop
Blue Pop is the juiciness of a punnet of fresh blueberries in a bottle. With just one spritz, you are overwhelmed with the refreshing scent of blueberries wrapped in solar Gardenia. It is a light, pretty, fresh scent that is the perfect spray to start your day off right. Sweet and satisfying, Be Delicious isn't one of those fragrances that fade. After an hour or two the sweet blueberry evolves to reveal deeper musks of vanilla and jasmine.
Pink Pop
Pink Pop is my absolute favourite. It's a whimsical, delicate and flirty scent with top notes of my favourite fruits, plum, mandarin and nectarine. With just one spritz, I had fallen in love. The sweetness is balanced with florals, gardenia, violet and orange flower. The scent envelopes you like a box of fresh fruit that transforms in a bouquet of blossoms. The scent also has a surprising depth with the intensity of praline, musk and sandalwood. The scent is so heady and addictive that I couldn't help but take a quick sniff of my wrist at regular intervals throughout the day.
Violet Pop
If you're a fan of a more sexy, earthy scent, Violet Pop is perfect for you. A lot deeper and significantly more sensual than Pink or Blue Pop, with top notes of Bergamot, Galbanum Oil and apple. It is a heady concoction of refreshing citrus that compliments the deep violet scent. Violet Pop is great for the girl running around the busy city, leaving this exhilarating and unforgettable scent in her wake.
DKNY's Be Delicious: Violet Pop, Blue Pop and Pink Pop can be purchased at The Perfume Shop from £41.00